Shanghai Before And After
Shanghai, China – 1987 vs Now
Tallest Building Now = Shanghai Tower
Height = 632m
Shanghai is located in China's central coast, is the country's biggest city and a global financial hub. Its heart is the Bund, a famed waterfront promenade lined with colonial-era buildings. Across the Huangpu River rises the Pudong district's futuristic skyline, including 632m Shanghai Tower and the Oriental Pearl TV Tower, with distinctive pink spheres. Sprawling Yu Garden has traditional pavilions, towers, and ponds.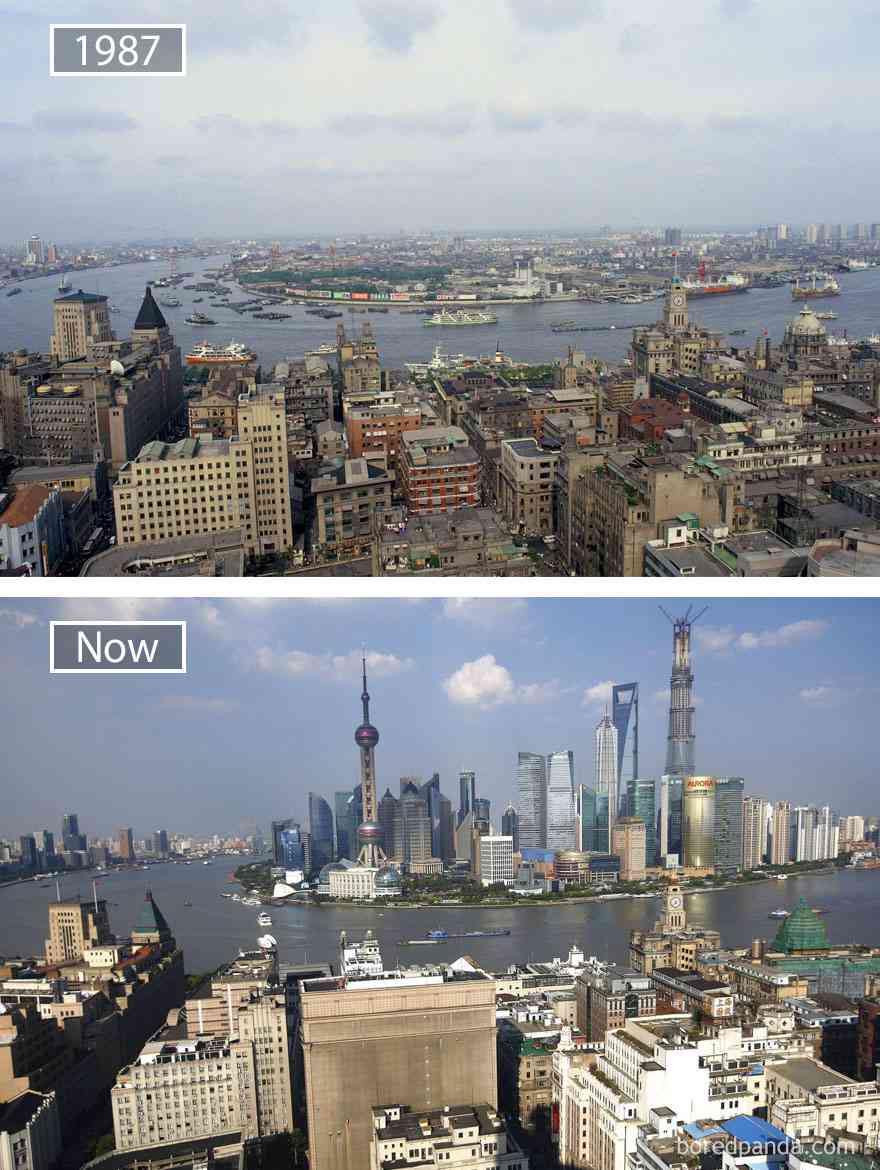 Abu Dhabi Before And After
Abu Dhabi, United Arab Emirates – 1970 vs Now
Tallest Building Now = Burj Mohammed Bin Rashid
Height = 381m
Abu Dhabi is the capital of the United Arab Emirates, sits off the mainland on an island in the Persian Gulf. Its focus on oil exports and commerce is reflected by the skyline's modern towers and shopping megacenters such as Abu Dhabi and Marina malls. Beneath white-marble domes, the vast Sheikh Zayed Grand Mosque features an immense Persian carpet, crystal chandeliers, and capacity for 41,000 worshipers.