Since its release, the short-form video-sharing app TikTok has attracted hundreds of millions of users worldwide. Because of this, many videos on the site have gone viral, attracting millions of views and shares.
We'll look back at the most popular videos on TikTok. We'll also cover how you can download these viral videos using the Instabridge app, which streamlines the process of downloading videos from TikTok.
Zach King's Harry Potter-Like Magic Ride
In this video, Zack King, an American filmmaker and illusionist who has taken the internet by storm over the past few years, shows how he is the king of illusion. Zach King uses visual effects to create the illusion that he is flying on a broom, similar to how the characters in the Harry Potter series do in books and films.
In the video, King is standing on a green screen set, holding a broom as if riding it. He then uses special effects and editing techniques, such as compositing and motion graphics, to make it appear like he is flying through the air, soaring over buildings and landscapes.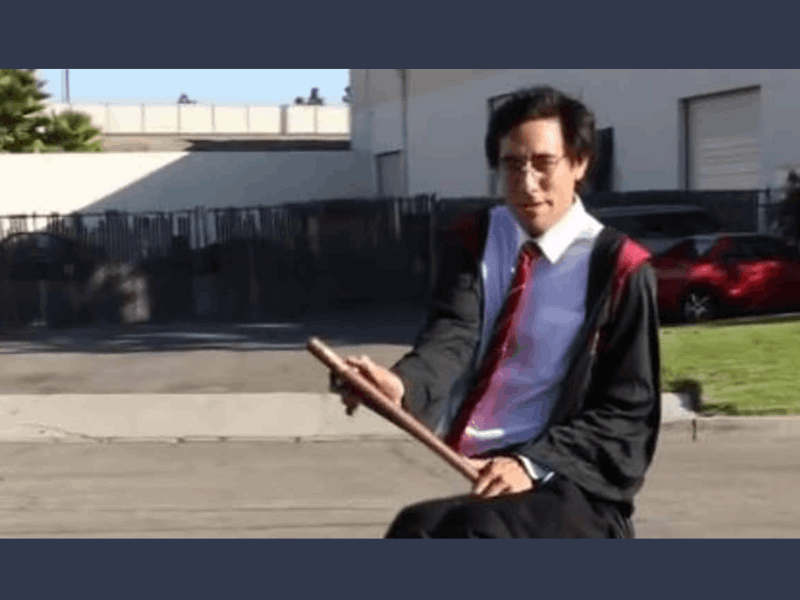 Zach King uses his ingenuity and skills to create an amusing and convincing optical illusion that attracts attention and trends on social media. The finished film is produced to look smooth and realistic, giving the appearance that Zach is flying on a broom.
James Charles in His Christmas Wonderland With His Sisters
Next up on the list is a video showcasing the remarkable makeup artistry of James Charles, a beauty industry influencer known worldwide.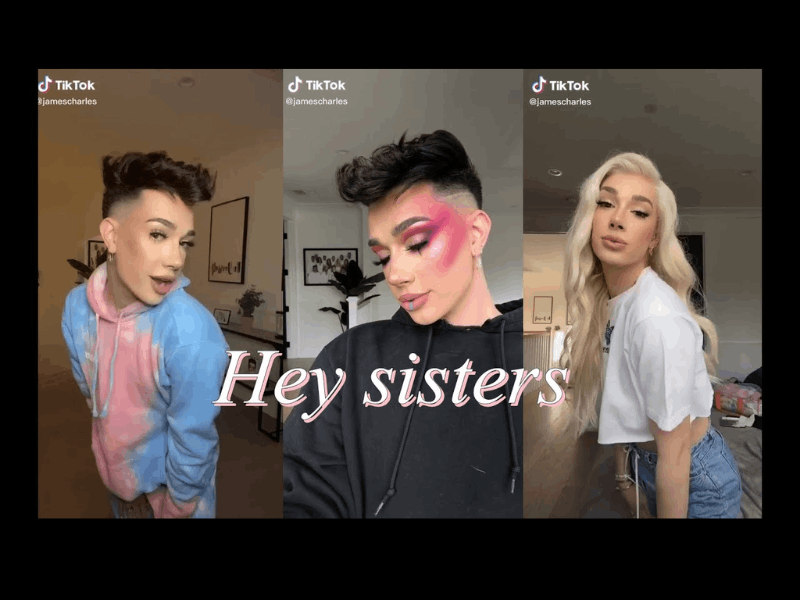 James Charles' audience was enchanted by another of his makeup transformations in the Christmas Wonderland films he uploaded. The video also displays that James is a terrific singer and dancer, while being skilled in the art of makeup application.
The TikTok video contains some smooth cuts, making an enjoyable viewing experience. The fact that this video offers a glimpse of his sister's Christmas party is likely what drew in many people.
Zach King Plays Hide and Seek
Famous for his digital illusions and special effects, Zach King is also behind the third video on this list. In this clip, King plays a game of hide-and-seek with his pals and must search for them in unusual locations.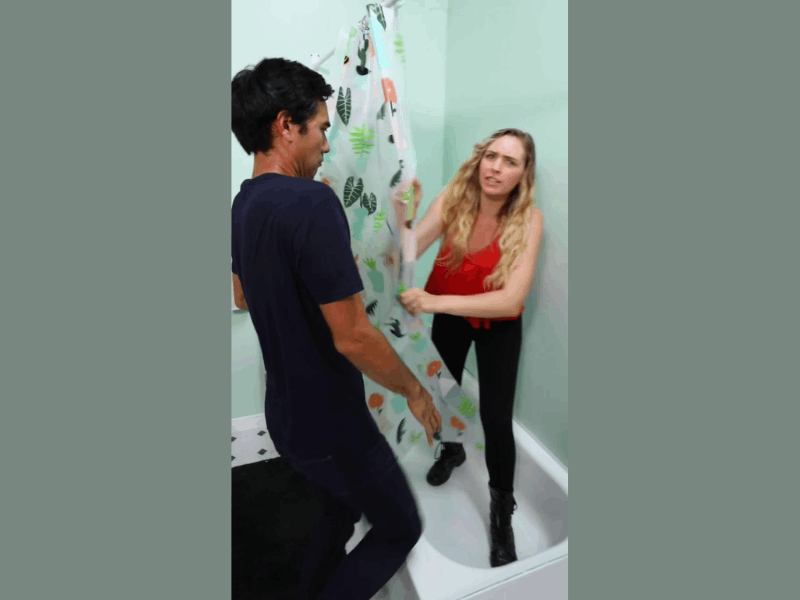 King employs compositing and green screen, among other visual effects and editing techniques, to give the impression that he is walking through several objects in the film, including a mirror, a book, and a painting. It may look like King can move through these barriers, but that's only an effect of the editing.
The hilarious and startling moments peppered throughout the film, such as when Zach King goes straight through the mirror, contribute to the video's widespread popularity. It's a perfect example of Zach King's ability to harness his talents to create optical illusions that are both visually spectacular and mentally challenging, keeping viewers on the edge of their seats.
Zach King Slices the Glass of Water…or a Cake
People can't seem to get enough illusions, or maybe they can't get enough of Zach King. This video looks like he is pouring water into a glass. Still, it takes an unexpected turn and shows that what people thought was a glass of water was a cake in the shape of a glass.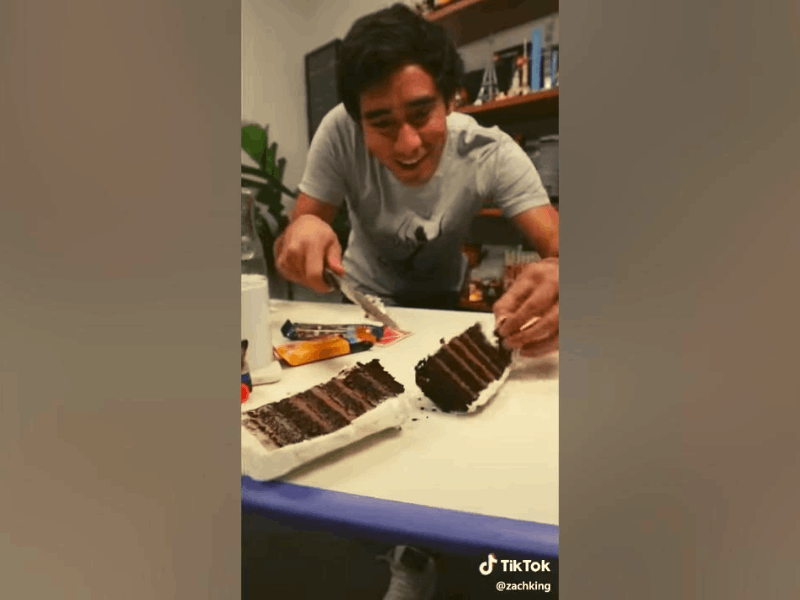 This video is another example of King's skill at making illusions that are both eye-catching and hard to understand. He probably used compositing, a green screen, and careful camera angles to make the cake look like a real glass of water.
This video is popular because of the twist at the end, which makes people feel like they've been tricked.
Bella Poarch With the M to the B
Bella Poarch, the social media influencer and content creator went viral with her now-famous lip-sync video to the upbeat and catchy song M to the B by British rapper Millie B. In the video, Poarch sings along with the song while pulling off hilarious facial expressions and movements.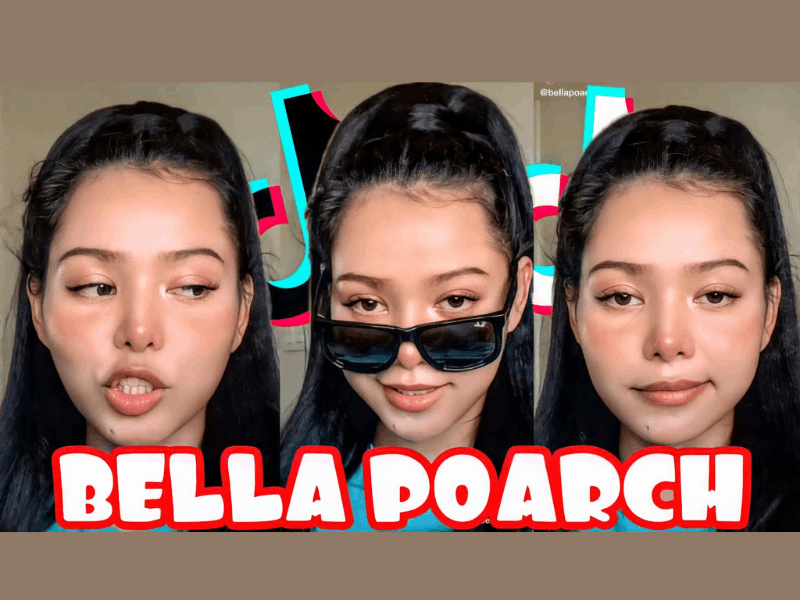 This video quickly went viral on TikTok, and millions of people tuned in to watch it. One of the main reasons this video gained so much attention is that it features Millie B's hit song, which is impossible to forget once you've heard it.
Also, Bella Poarch's lip-syncing and facial expressions in the video are so well done and funny that it's relatable to many people, making the video an instant hit. Get ready to bob your head to the beat and have a good laugh watching this video that's so fun you won't even realize it.
Zach King With Wet Paint
Zach King is a master of digital magic, and this viral TikTok video will leave you questioning reality. In this must-see video, he transforms a boring wall into a mesmerizing passageway using only a paintbrush and some mind-bending optical illusions.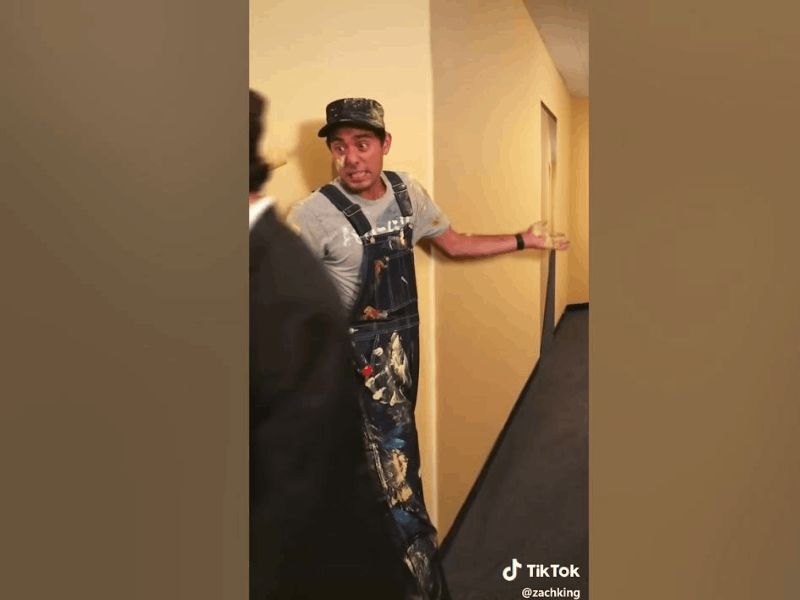 You won't be able to look away as Zach takes you on a wild ride through the world of paint and imagination. Perfectly looped, this video will have you hitting replay over and over.
This video is the perfect blend of comedy and creativity, making it a viral hit that will be a favorite for years. His style of video art has gained him a reputation, and this specific video, "Caution wet paint," is an example of his signature style.
@Jammie32bsh Made It Right With "Say It Right."
Jammie Sorrel Horse, also known as @Jammie32bsh, takes the humble bathroom and turns it into a dance party in his lip-sync and dance video set to Nelly Furtado's hit song Say it Right.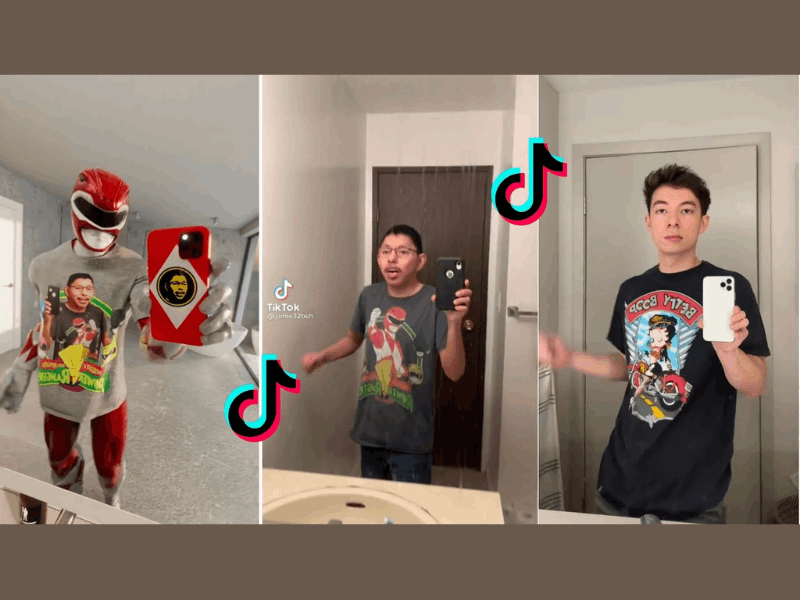 With smooth moves and spot-on lip-syncing, Jammie's video will have you tapping your feet and singing along in no time. But the real magic happens when you see how many people have joined in on the fun, with countless users creating their versions of the video, known as "duets," adding their unique spin to the trend.
With a staggering 48.4 million likes (as of April 2022), this video has become a true phenomenon on TikTok. It has become one of the most successful TikToks on the platform and a shining example of how a simple idea can be truly captivating with the help of a catchy song and a dose of creativity.
User @Daexo's Baby's Charm Is Irresistible
Get ready to giggle and go "aww" as you watch one of the most heartwarming TikTok videos of all time! User @Daexo's adorable baby video went viral in December 2020, quickly becoming one of the platform's most viewed and liked videos.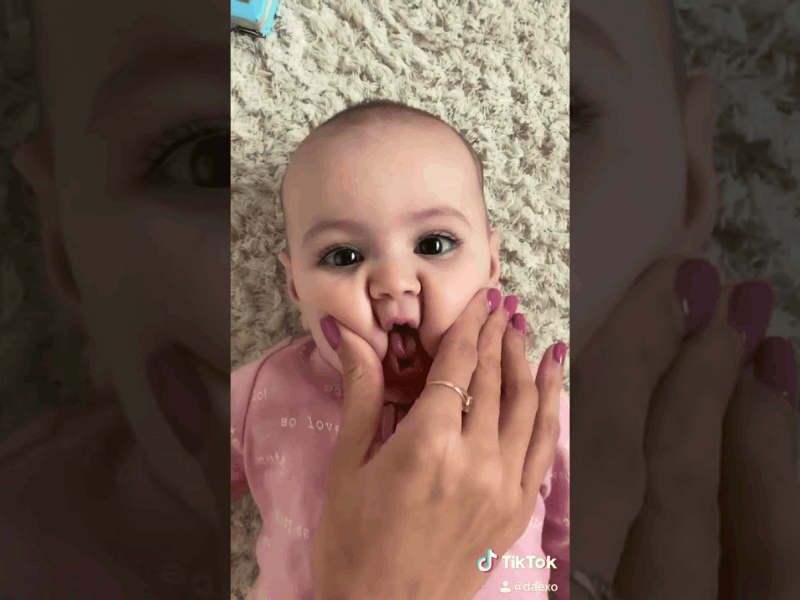 With 34.9 million likes and counting, it's no surprise that Dae Warner, the mastermind behind the account, decided to repost the video again a week later, racking up an additional 74 million views!
This endearing video, which showcases the undeniable cuteness of a baby laughing, proves that there's nothing more heartwarming than the innocence and joy of a child. If you're a fan of babies, then you definitely won't want to miss this one.
Khaby Lame's Mirror Hack
Khaby Lame, one of the most popular TikTokers from Senegal, has done it again with his hilarious take on a so-called "mirror hack" that promises to help people in the back seat know if there's a car behind them before opening the door. The solution? As Khaby brilliantly points out, look out the window!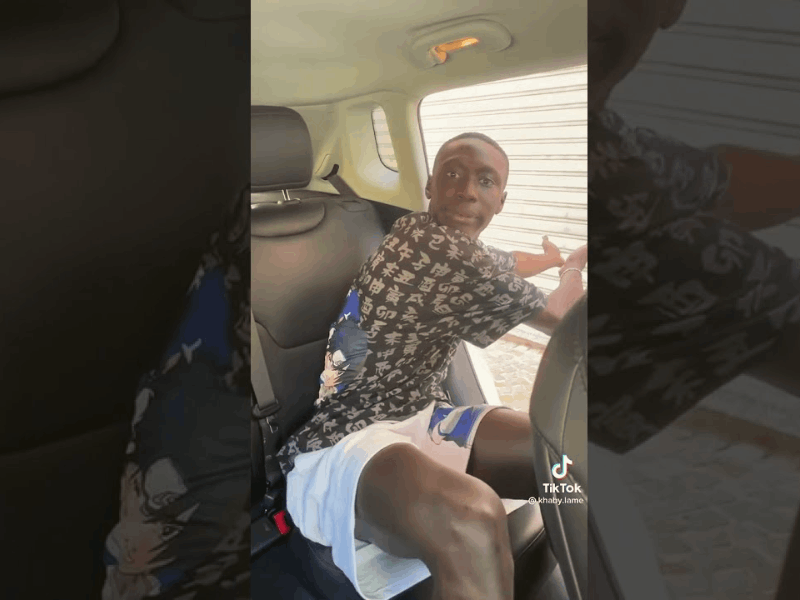 With his signature humor and mocking of complicated life hacks, Khaby has amassed a massive following of 134 million users on the platform, making him the most followed TikToker. He is also known for his unique hand gestures that add to the comedic element of his videos.
In this particular video, Khaby not only gives a tutorial on how to check if another car is approaching, but he also takes the time to mock videos that overcomplicate the process by integrating a side mirror on the back of the car. He suggests that life doesn't have to be complicated, and his tips are simple and easy to follow.
Billie Eilish Doing the Face Warp
Billie Eilish's first-ever TikTok video became a viral sensation! It managed to rack up an incredible 348 million views and an impressive 40 million likes (as of April 2022), making it one of the most viewed and most liked videos on the entire platform.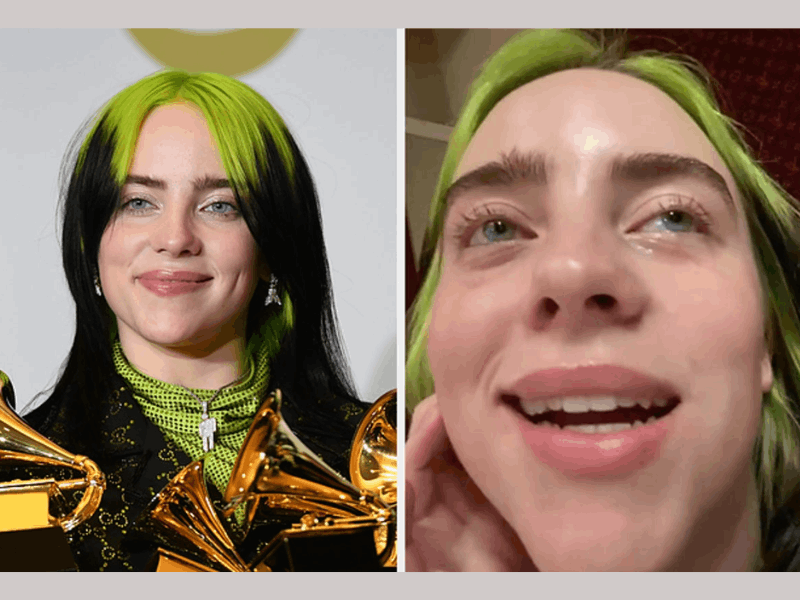 This simple yet captivating video features a filter used on the platform for years. Who would have guessed that a basic video from one of the biggest names in music could take the internet by storm? Well, it's Billie Eilish we're talking about, and as expected, she never disappoints!
Even though it was her first TikTok, Billie's unique style, undeniable talent, and global appeal helped her to reach millions of people.
Save These Viral TikToks Using the Instabridge App
With the Instabridge app, you can access more than 1 million current WiFi passwords and hotspots in order to download these top TikToks. The platform is based on crowdsourcing, which means that users add WiFi locations to the app.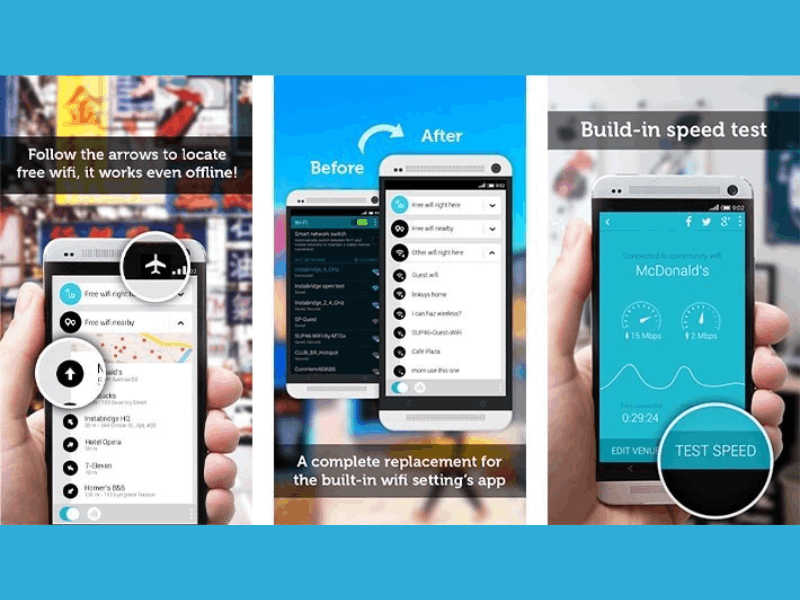 To use Instabridge to download a TikTok video, users must first download and install the app from the Apple App Store or Google Play Store.
You will not have to worry about not having an internet connection if you're outside because Instabridge can look for one for you. As such, it will be easy for you to watch and download any TikTok video you want.
Conclusion
These top viral TikToks are hilarious and entertaining and worth watching again and again. The Instabridge app can make it easier for you to download and save these top videos to watch whenever you like.