Can you believe that it's been 20 years since the Disney comedy Lizzie McGuire first graced our TV screens? Yes, it has been that long and it's not surprising that some of you who loved the show as a teen may be old enough now to be at the same age as Lizzie's parents.
But this shouldn't be reason enough to stop you from re-watching all 65 episodes plus the movie again to reminisce on the adventures, tears, and laughs you had with Lizzie and the gang. In this article, we will revisit the cast of Lizzie McGuire and keep you updated on how they are doing right now in their careers and personal lives.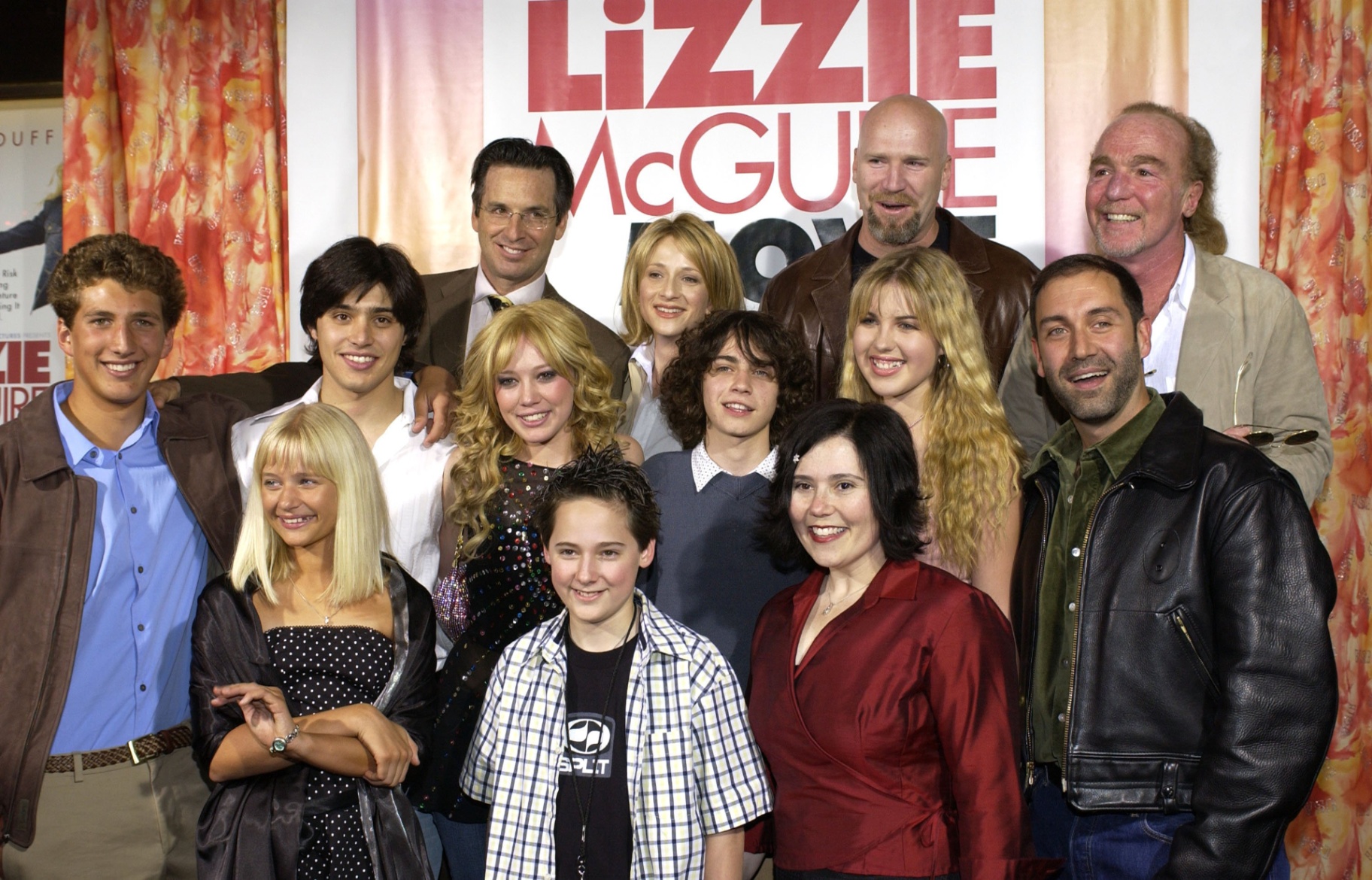 The TV Series
Lizzie McGuire is an American comedy TV series created by writer and producer Terri Minsky. The series, which premiered on January 12, 2001 on Disney Channel, focuses on the life of thirteen-year-old titular character Lizzie McGuire and how she faced personal and social issues as a teenager.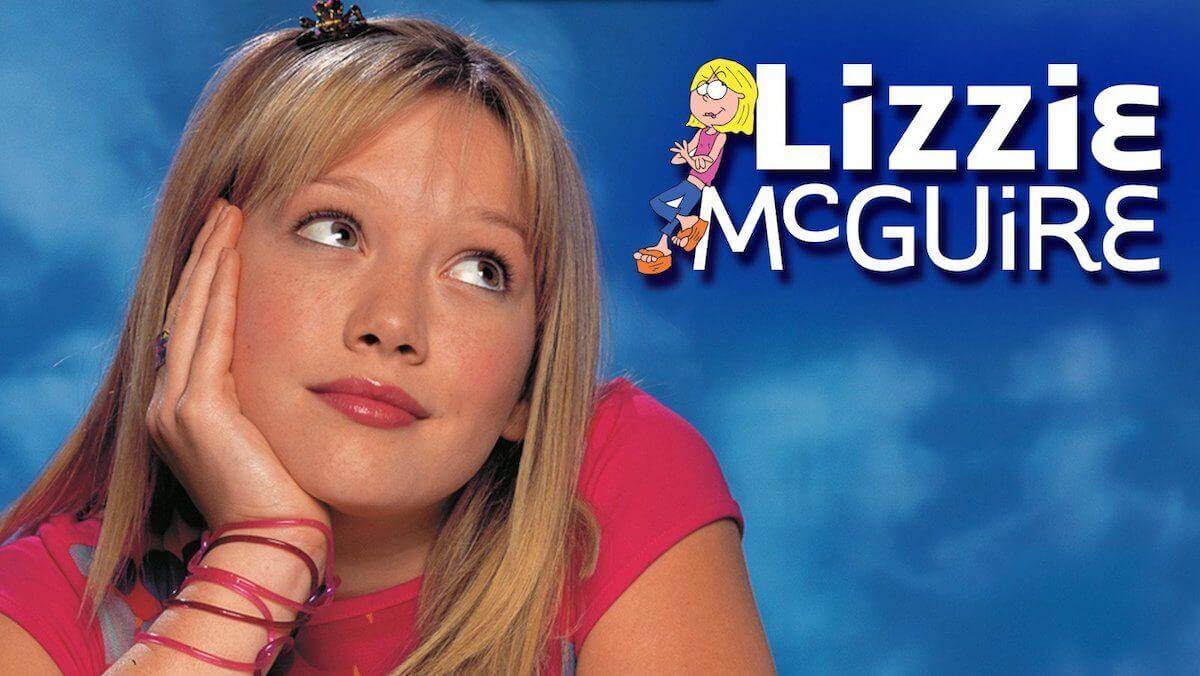 Together with her best friends Miranda and Gordo, Lizzie finds her way through adolescence both at home and in school. The show also depicts her rivalry with her classmate Kate and how she develops her affection for school heartthrob Ethan.
Below are the actors and actresses that brought to life the series' characters we grew to love.
Hilary Duff – Lizzie McGuire
American actress and singer-songwriter Hilary Duff played the titular character Lizzie McGuire. Lizzie is a shy and clumsy girl who is searching for her identity as an adolescent while being attracted to the notion of school popularity and seeking social acceptance from her peers.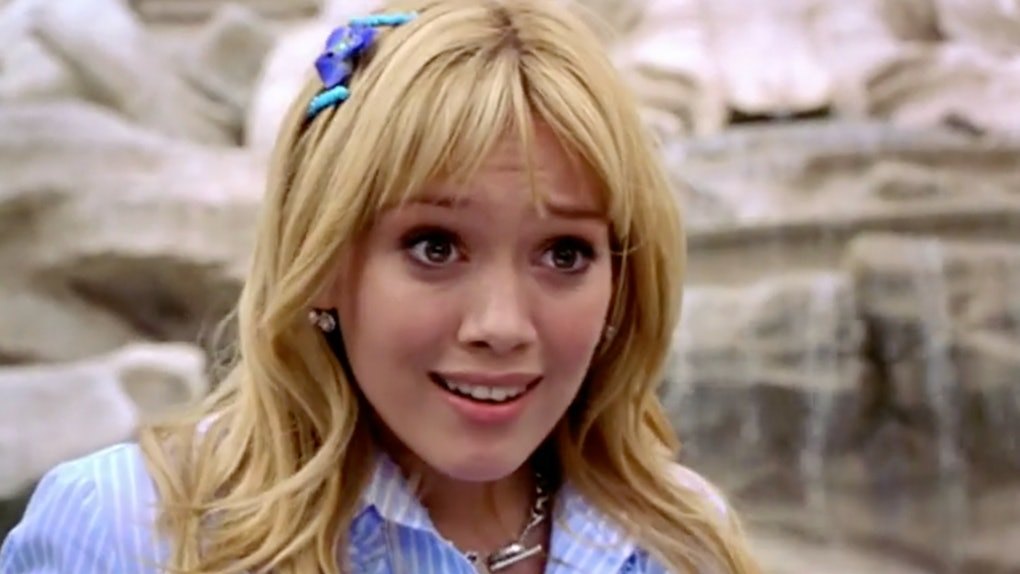 Aside from playing Lizzie, Duff had leading roles in several films, including the Disney Channel Original Movie Cadet Kelly in 2002, the spy comedy film Agent Cody Banks opposite Frankie Muniz, and the 2004 romantic comedy A Cinderella Story.
Her most recent film was the controversial 2019 horror thriller The Haunting of Sharon Tate.
Duff's Music Career, Writing, and Personal Life
Duff also ventured into music, releasing her debut Christmas-themed album Santa Claus Lane in 2002. Her subsequent albums were commercially successful, including Metamorphosis in 2003, the self-titled album Hilary Duff in 2004, Most Wanted in 2005, and Dignity in 2007, all under Hollywood Records.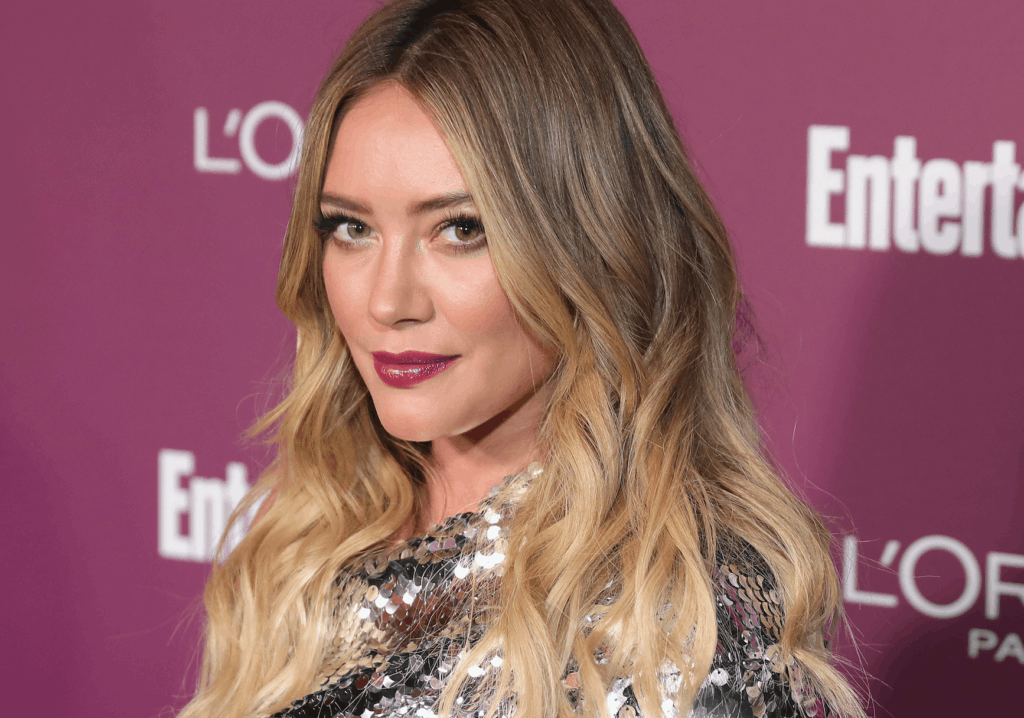 After years of hiatus from music, she signed with RCA Music and released her fifth studio album in 2015, titled Breathe In. Breathe Out. Later in her career, she tried her hand in writing and co-authored a trilogy of novels with Elise Allen, namely the 2010 New York Times bestseller Elixir, and its sequels Devoted in 2011 and True in 2013.
In her earlier years, Duff dated fellow teen star Aaron Carter and Good Charlotte lead vocalist Joel Madden. She married Canadian NHL player Mike Comrie in 2010, had a son with him, and divorced in 2016. She is currently married to singer Matthew Koma with whom she has had two daughters.
Lalaine Vergara-Paras – Miranda Sanchez
Lalaine Vergara-Paras played Lizzie's Mexican American best friend, Miranda Sanchez. Characterized as smart and witty, Miranda was depicted as an excellent singer and dreamt of being a backup singer to her idol, Christina Aguilera. She sometimes doesn't get along with Lizzie's childhood best friend Gordo and Lizzie's younger brother Matt had a crush on her.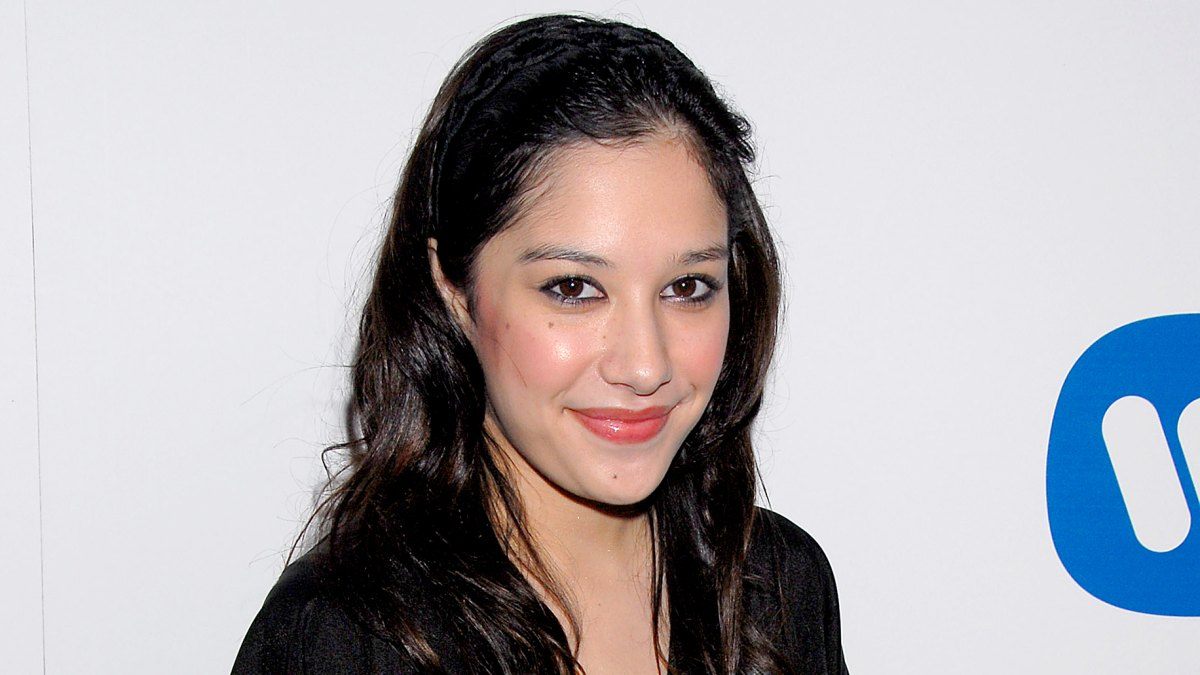 Born to Filipino parents, Vergara-Paras said she had to go by the mononym Lalaine because her surname sounded too ethnic. As a child, she appeared in a Broadway musical production of Les Misérables as young Cosette and Éponine. Prior to her casting on Lizzie McGuire, she appeared in the films Borderline and the 1999 remake of Annie alongside Alicia Morton.
Since the series wrapped, Vergara-Paras had a lead role in the 2009 psychological action thriller Royal Kill alongside Eric Roberts and Pat Morita, a cameo in the 2010 comedy Easy A, and appeared on several and episodes of Off the Clock and Raymond & Lane. She also went into music and released her only album Inside Story and played bass guitar for the band Vanity Theft in 2010.
Adam Lamberg – David 'Gordo' Gordon
Adam Lamberg completed Lizzie McGuire's main trio with his role as Gordo, Lizzie's childhood best friend, who's passionate about filmmaking and playing hacky sack. Gordo is a straight-A student who styles himself as a nonconformist. He eventually develops a crush on Lizzie.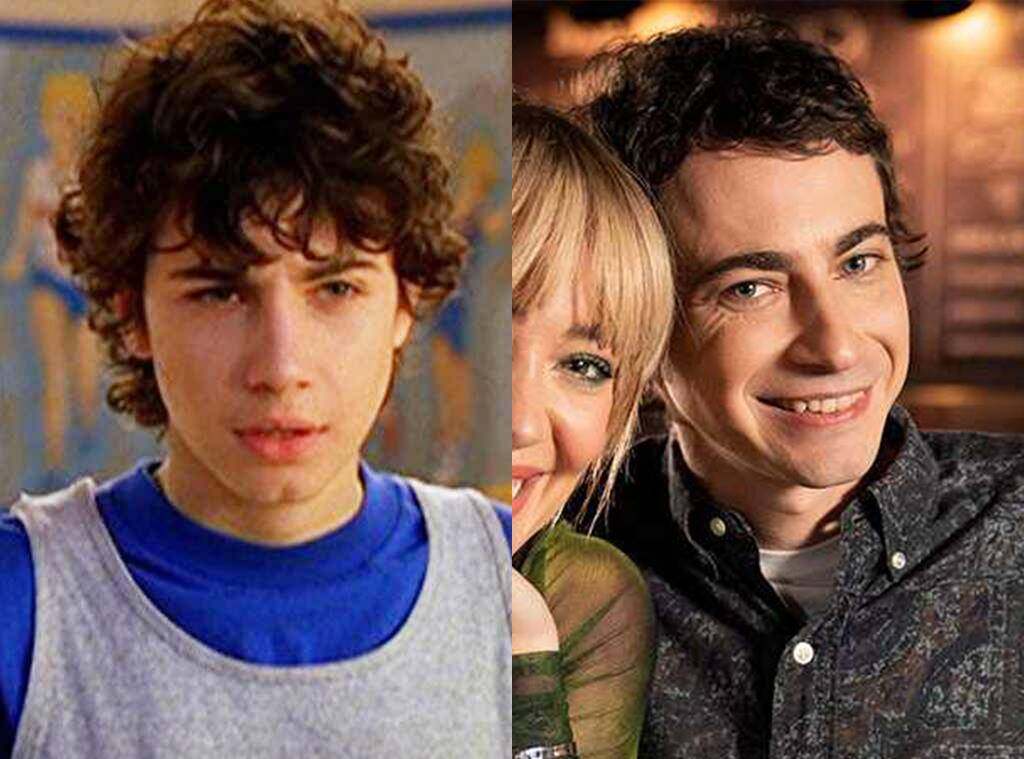 Prior to his stint on the TV series, Lamberg appeared in the 1996 American buddy dramedy I'm Not Rappaport and the 2001 comedy Max Keeble's Big Move. After Lizzie McGuire, his only on-screen appearances were in the 2005 comedy When Do We Eat? and the 2008 indie Beautiful Loser.
He attended the University of California, Berkeley, and now works as a developmental associate for the Irish Arts Center in New York City.
Jake Thomas – Matt McGuire
Lizzie's younger brother Matt McGuire was played by child star Jake Thomas. Described as a scheming prankster, Matt does his best to annoy Lizzie. However, it was emphasized in the series that despite their misunderstandings, Lizzie and Matt loved each other as siblings.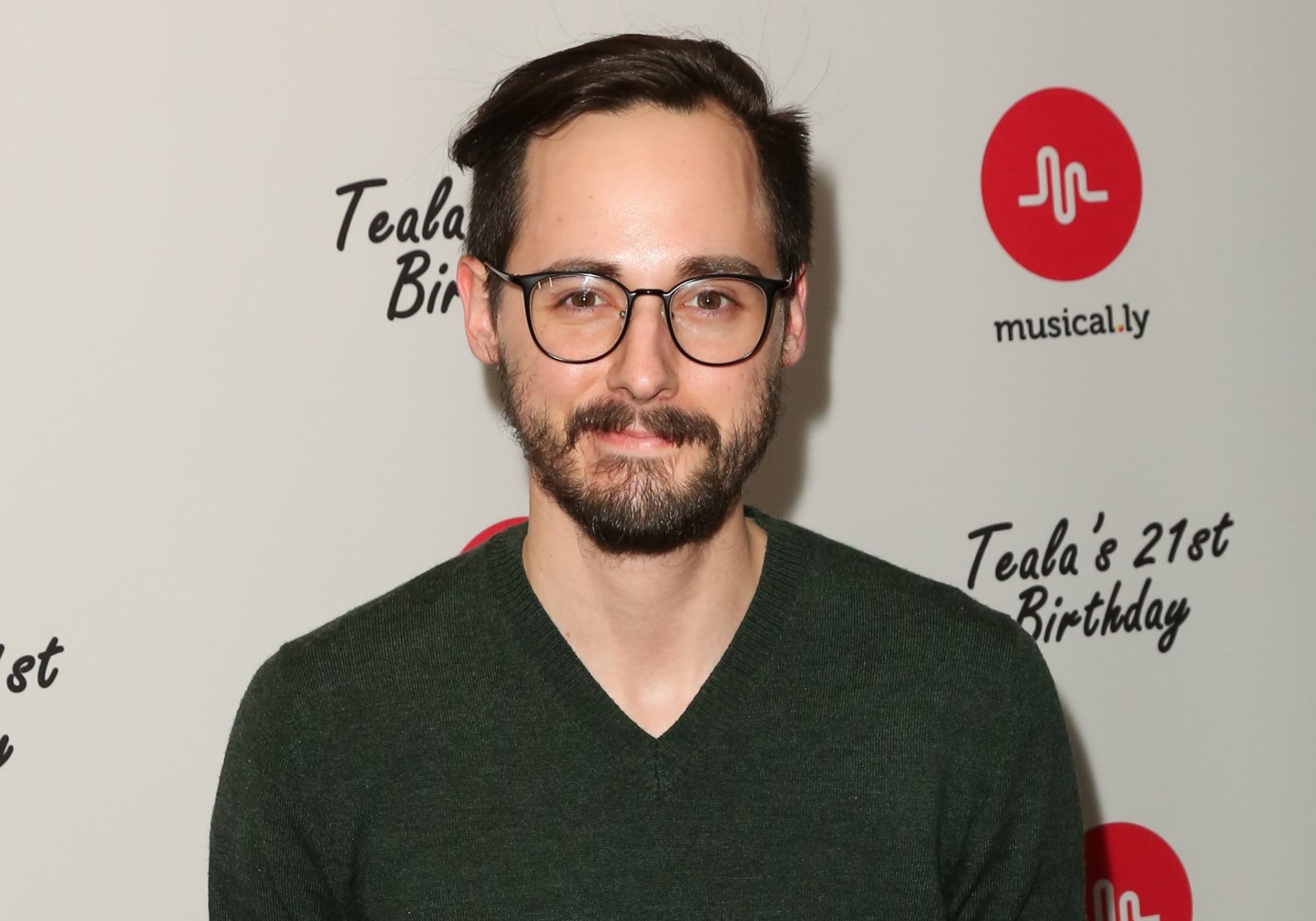 Before becoming Matt, Thomas appeared on several TV shows, including the sitcom 3rd Rock from the Sun, the fantasy drama series Touched by an Angel, and the comedy show The Man Show, as well as Jennifer Lopez's 2000 film The Cell. He won a Young Artist Award for supporting actor for his role as Martin Swinton in the sci-fi drama A.I. Artificial Intelligence.
Post-Lizzie McGuire, Thomas continued his acting career and went on to appear in episodes of several TV shows, including The Grim Adventures of Billy & Mandy, Cory in the House, Cold Case, House, Ghost Whisperer, Criminal Minds, NCIS, and CSI: NY. He also did some screenwriting, directing, and photography, working with several YouTubers, such as the Merrell twins and Jay Versace.
Hallie Todd – Jo McGuire
American actress Hallie Todd played the role of Lizzie's mom, Jo McGuire. In the show, Jo, who has been married to her husband Sam for 15 years, is trying to figure out how to raise a teenager like Lizzie. Unfortunately, she usually makes things worse while trying to make things better for her daughter.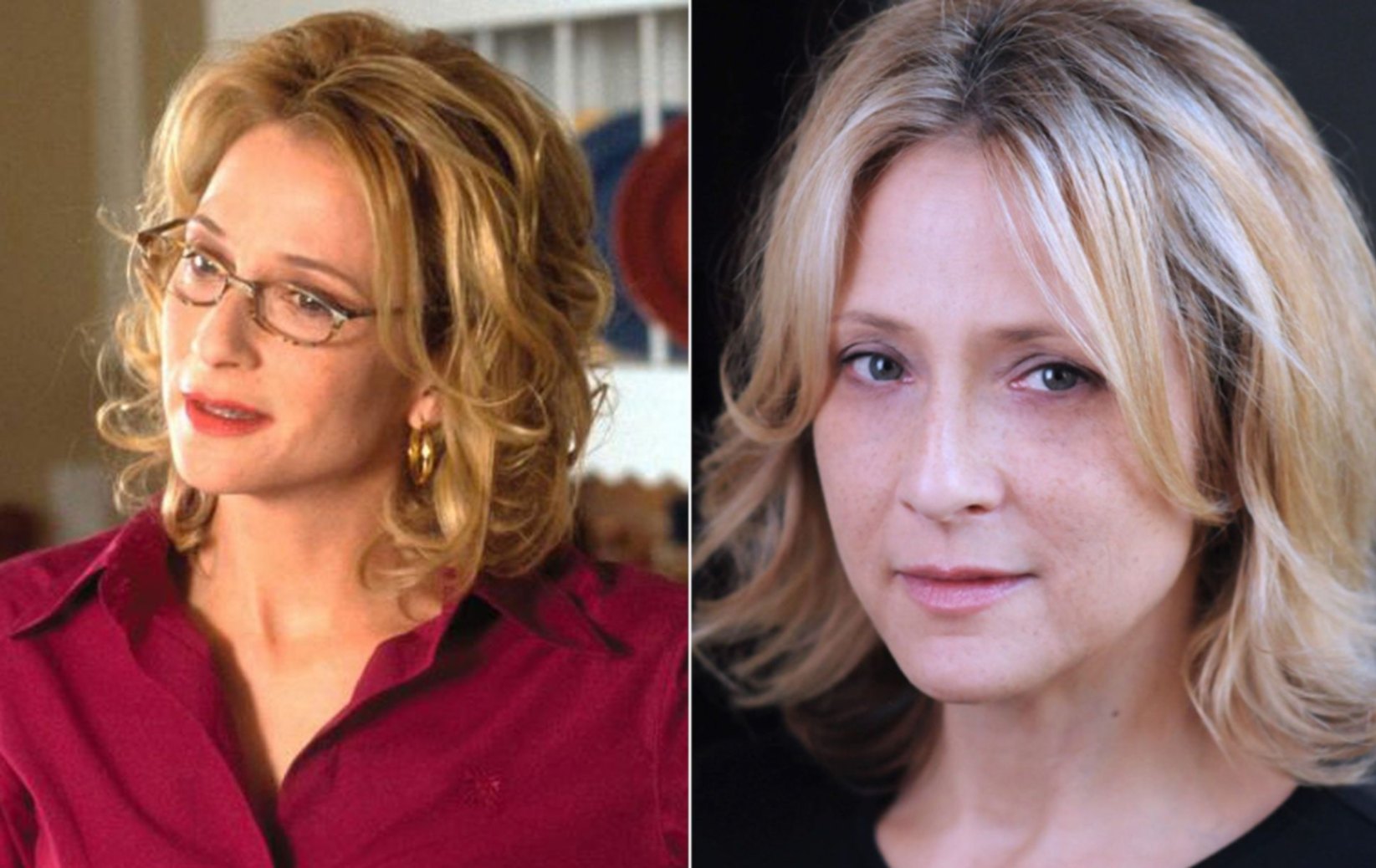 Prior to becoming Jo, Todd played Penny Waters in the Showtime sitcom Brothers, as well as several appearances in the crime drama Murder, She Wrote and the ABC sitcom Going Places. Her most recent work is in the 2016 family drama An American Girl: Lea to the Rescue and she's expected to appear in the upcoming drama The Last Champion.
Aside from acting, she has written two books, Being Young Actors and Parenting the Young Actor. Todd has been married to director Glenn Withrow since 1991 and they have a daughter named Ivy.
Robert Carradine – Sam McGuire
Lizzie's father, Sam McGuire, was played by actor Robert Carradine. While Sam was often clueless about how to raise his children, he was often portrayed as an understanding father and was always there to help Lizzie. He is described as a successful lawyer but he is rarely seen practicing his profession.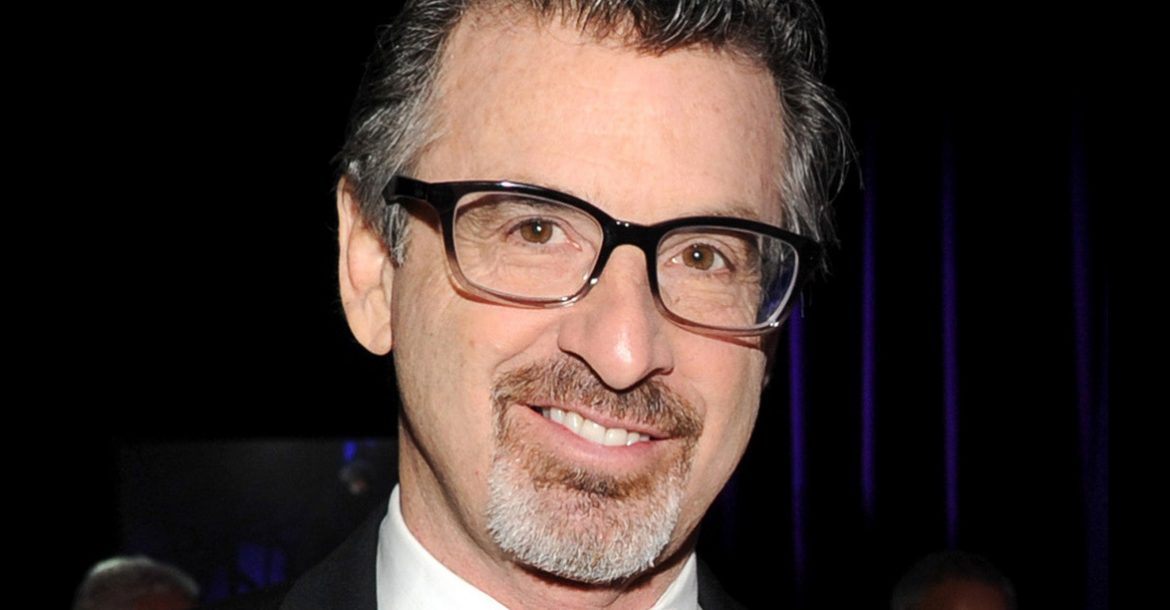 Even before landing the role of Sam, Carradine already had a successful acting career. His film debut was in John Wayne's 1972 Western film The Cowboys and he has appeared in several of his older brother David Carradine's films, including the 1973 Martin Scorsese crime film Mean Streets and the 1983 Vietnam War-inspired movie Americana.
Carradine is also famous for his portrayal of fraternity president Lewis Skolnick in the comedy film series Revenge of the Nerds. His most recent works as an actor include Quentin Tarantino's Django Unchained, the reality TV competition King of the Nerds, and the 2017 drama series Doubt.
Ashlie Brillault – Kate Sanders
Lizzie McGuire's Kate Sanders is the first role actress Ashlie Brillault played on-screen. In the show, Kate used to be friends with Lizzie and Miranda before she became the most popular girl at school.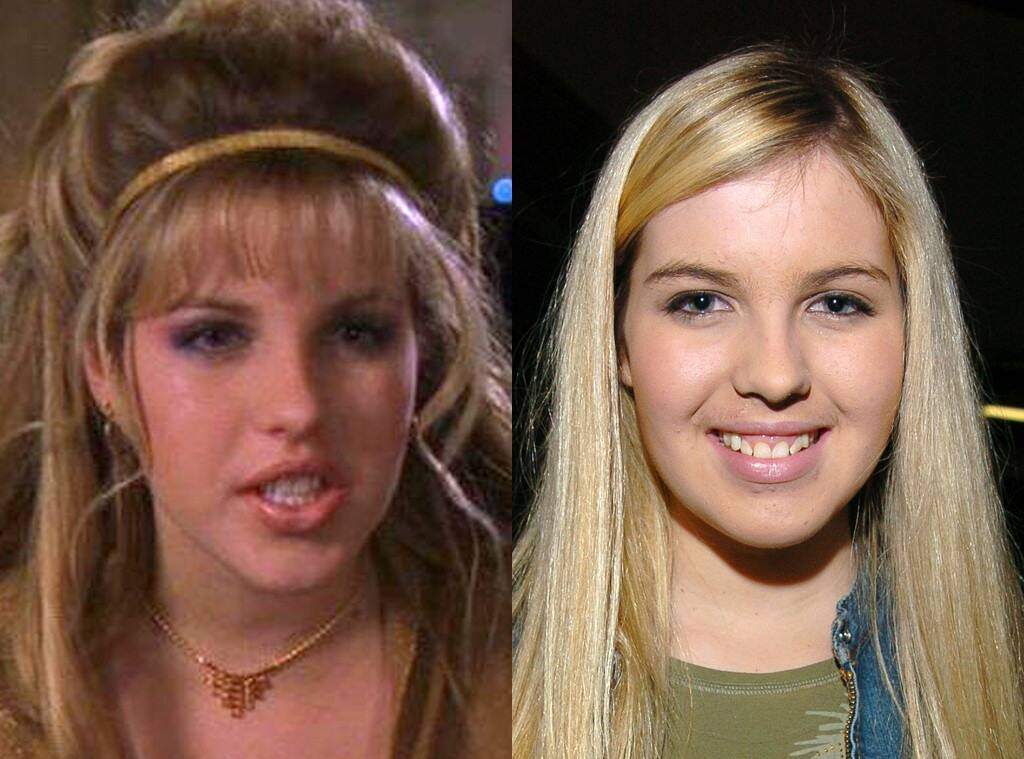 As their enemy, Kate tries to make things miserable for the gang but it is later revealed that she didn't actually want to be mean but thought it comes with popularity. After the show ended, Brillaut kept a low profile and ended her acting career in 2004.
She earned her B.A. in political science from California State University and then moved to Colorado where she got her law degree. She currently works as a criminal defense attorney and is married with one daughter, born in 2015.
Clayton Snyder – Ethan Craft
Lizzie's love interest, Ethan Craft, was portrayed by Clayton Snyder. Lizzie, Miranda, and virtually every other girl at the school has a crush on Ethan. While he didn't appear to be intelligent, he was usually very kind and friendly although he did bully Gordo before they became friends.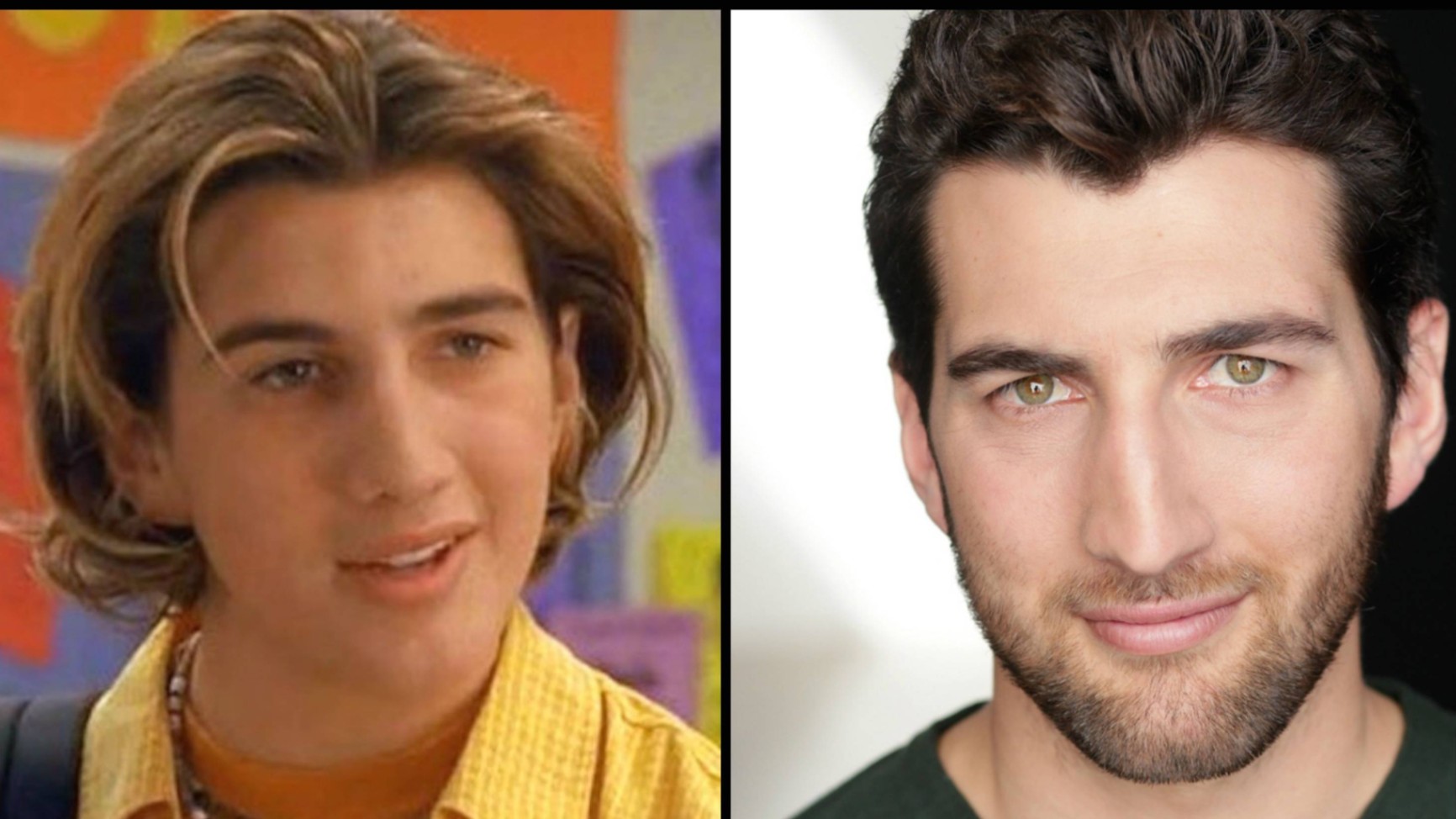 After the show ended, Snyder went on hiatus to attend high school and college, and returned more than a decade later to appear on several short films, including Foam Wars: Maximum Plastic, Still in San Pedro, and Save the First Dance. He also appeared on several web series, such as Edgar Allan Poe's Murder Mystery Dinner Party, Super Single, and New Dogs, Old Tricks.
Apart from acting, Snyder was also into water polo and actually went to Pepperdine University on a water polo scholarship and even played professionally in Europe. He married his longtime girlfriend Allegra Edwards in October 2020.
Conclusion
While most Lizzie McGuire fans may be sad about the cancellation of the Disney+ revival of our beloved TV series due to the departure of show creator Terri Minsky, we were still given a treat with a mini-virtual reunion in May 2020 when the cast read the iconic bra episode.
What's important is that now that we Lizzie fans are already adults, we can use the lessons we learned from the show in trying to understand and help shape the teens in our lives as they go through the fun and challenges of adolescence.