As celebrities, they are used to the limelight's blinding light and used to experience the best things in life. They are also looked upon as standards for living lavishly from their fashion, lifestyle, and even their homes.
One of the significant investments of these celebrities is their whopping-expensive houses that fit their preferences and needs. Check out the most expensive celebrity houses and their amenities and unique features. Let's take a look inside these highly luxurious houses.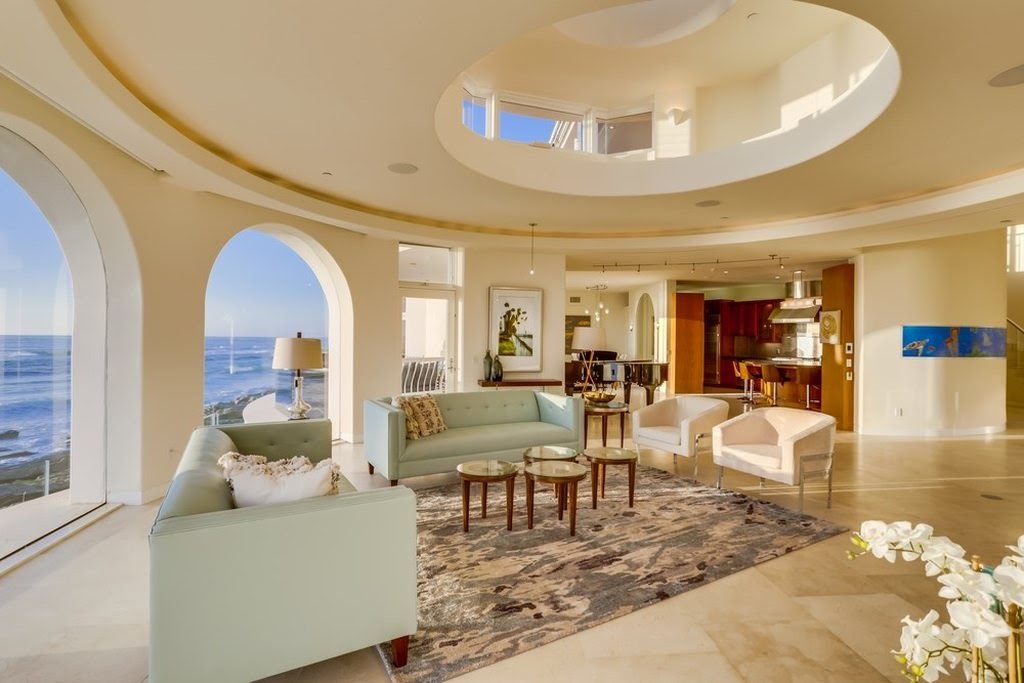 Jennifer Lopez
Jennifer Lopez purchased a 14,000 sq. ft. Bel-Air mansion for $28 million in 2016. The manor has seven bedrooms, 13 bathrooms, 10 carved wood or stone fireplaces, floor-to-ceiling, and a vaulted ceiling for the living room.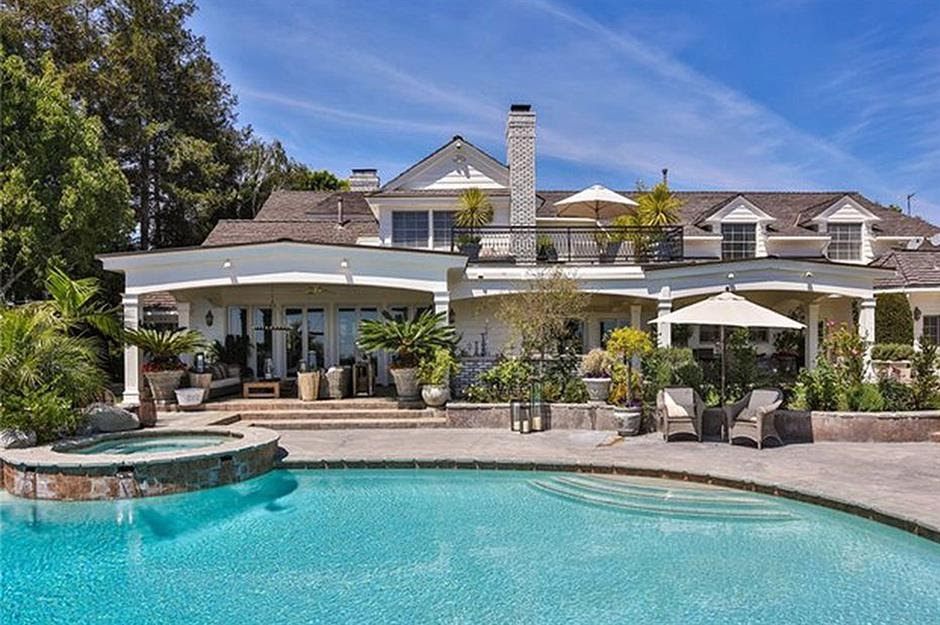 Other exciting amenities are a downstairs pub, 30-seat screening room, a 100-seat amphitheater, infinity pool, mini-golf course, and a lot more.
Gwen Stefani
With a market value of $35 million, Gwen Stefani's Hollywood Hills 12,000 sq. ft. home is called "The Summit."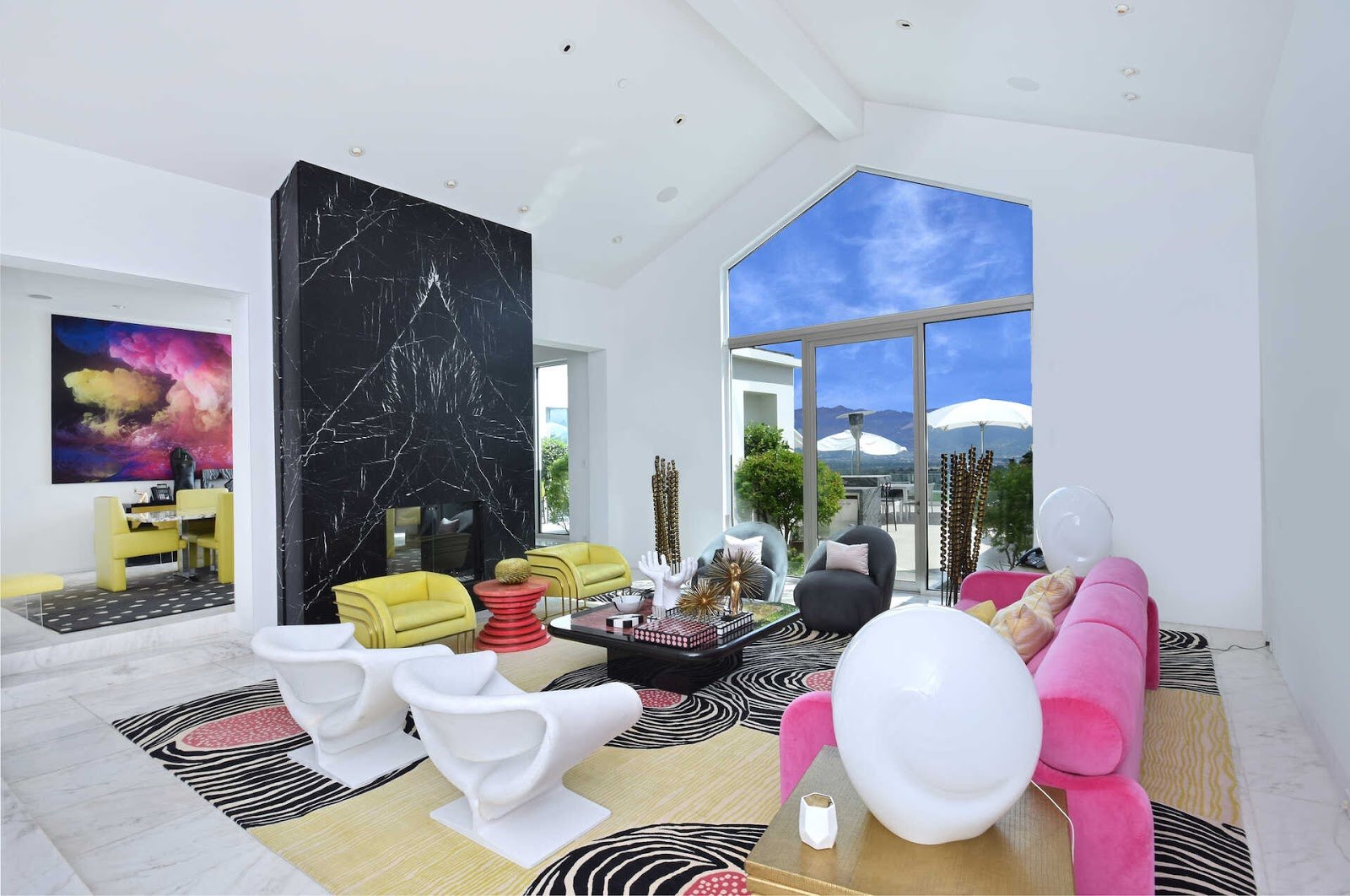 The property has a mainly black-and-white design that includes six bedrooms, two separate master bathrooms and dressing areas, five marble and granite fireplaces, a large infinity pool, a lighted tennis court, and many more.
Ashton Kutcher And Mila Kunis
Ashton Kutcher and Mila Kunis have a $10 million beach house in Carpinteria, California. The property includes a small estuary and water barrier, an open kitchen, a balcony, and many more.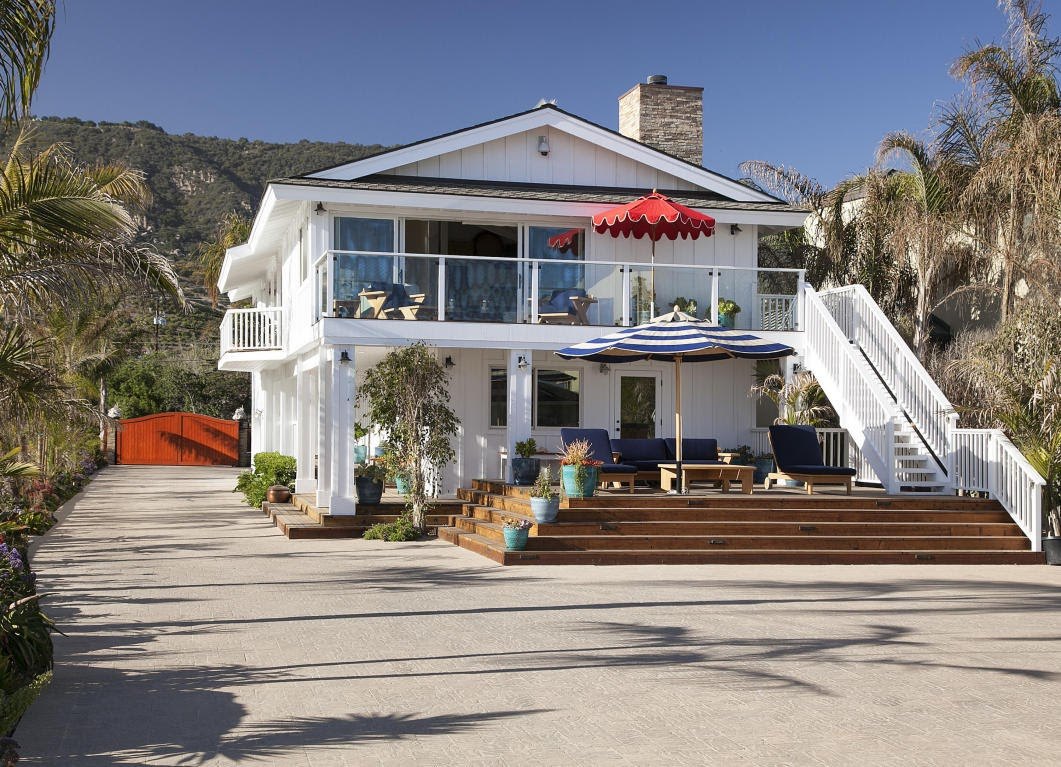 The couple reported that this beach house is ideal for their growing family to enjoy the beach.
Rihanna
Rihanna spent $22 million for this 10,000 sq.ft.-villa near the beach in Barbados.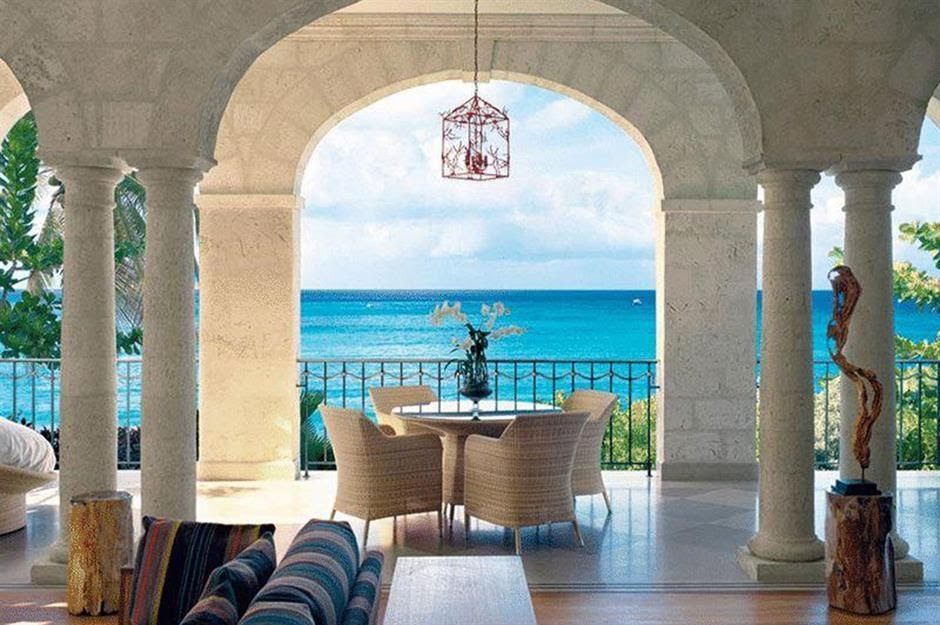 This is the One Sandy Lane resort which includes eight buildings, five en-suite bedrooms, large dressing rooms, and terraces facing the ocean.
Lori Loughlin
Lori Loughlin's house is a neo-Mediterranean style house with six bedrooms and nine bathrooms with a double-height exposed wood ceiling in the foyer, floor-to-ceiling glass doors, several stone terraces, and a spa outside.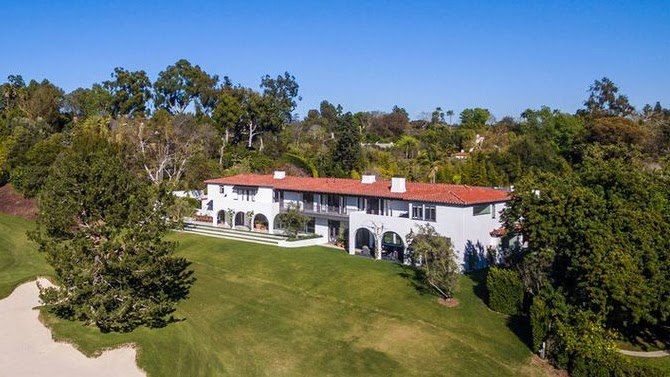 This has a current market value of $35 million with 12,000 sq. ft. of land area.
Celine Dion
The 5.7-acre beachfront Bahamian-inspired estate is sure to be included in this list belonging to Celine Dion. The property has a lazy river and twisting waterslides to achieve a resort-style water park.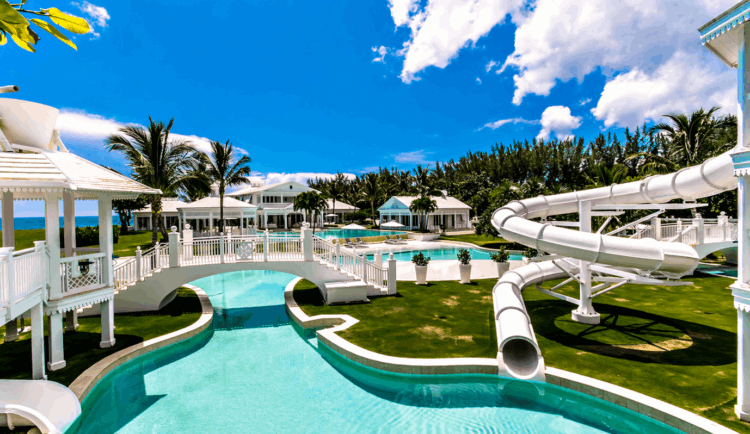 The main house has interesting automated clothes rack and shoe carousels. There are also two guest houses, a tennis court, a simulated golf course, two pools - a pool house with a built-in kitchen and an infinity pool, and a beach house.
P. Diddy
P. Diddy has a 2-story European-style villa called "family home" on an acre of land in Holmby Hills, CA. The family home has exciting amenities such as a gym, a 35-seat theater, and an underwater tunnel with a grotto and lagoon-style pool at the end.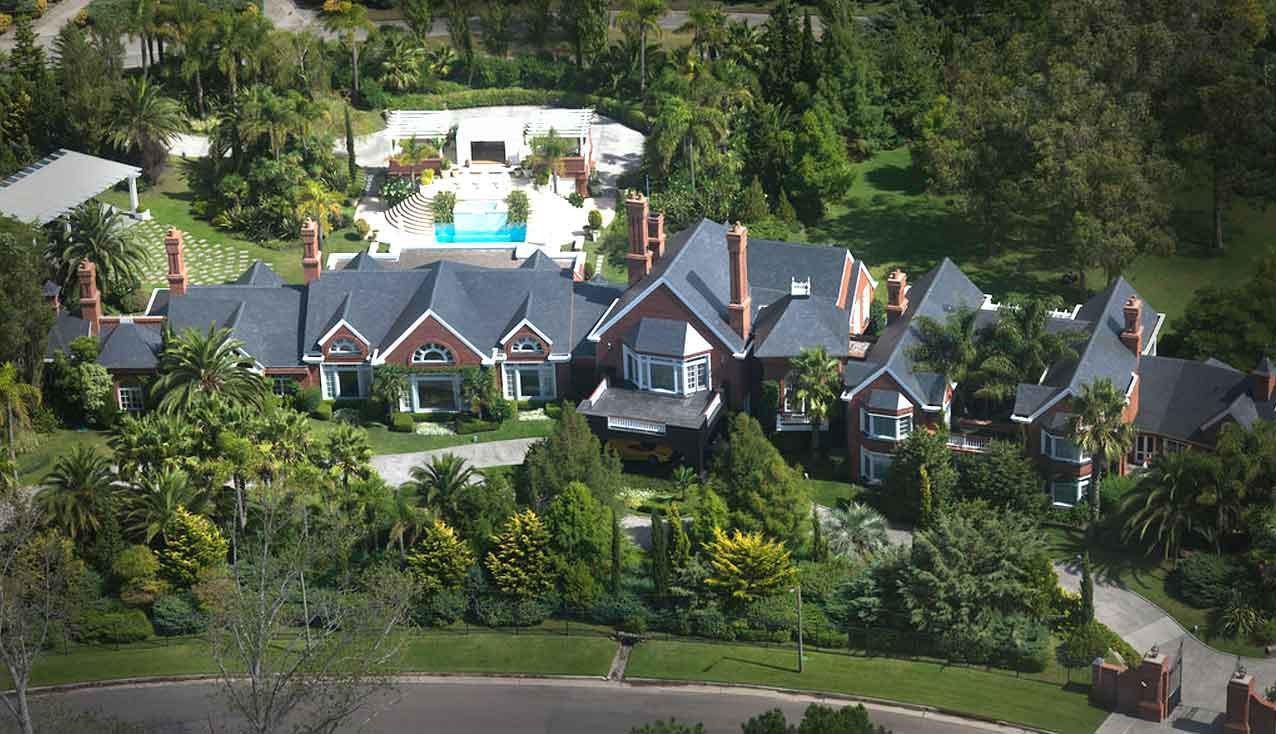 There is a separate building for a "spa pavilion" with a private beauty salon, steam room, and massage room.
Will And Jada Pinkett Smith
Will and Jada's has a customized 25,000 sq. ft. home on 150 acres in Malibu, CA, with nine bedrooms. This home also has unique parts, such as a state-of-the-art recording studio, several secret nooks, and a meditation room.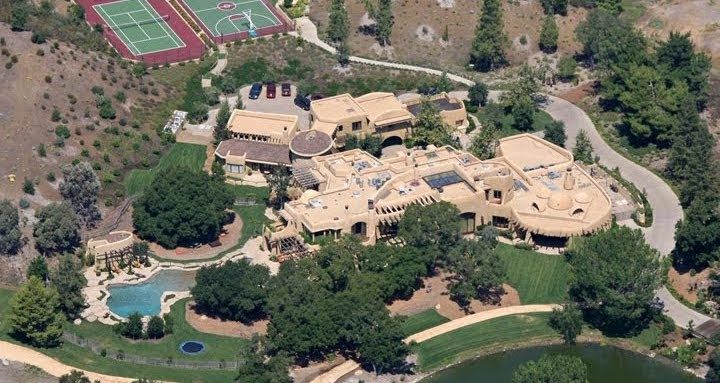 There are many outdoor amenities in their home, such as a large, yes, very large swimming pool. It also has a full basketball court, tennis courts, three gold holes, and a lake with a gazebo.
Tom Cruise
Tom Cruise's 10,000 sq. ft. house includes floor-to-ceiling windows in the living room, cedar timbers flank the walls and ceilings, while a native stone was used to create a magnificent fireplace.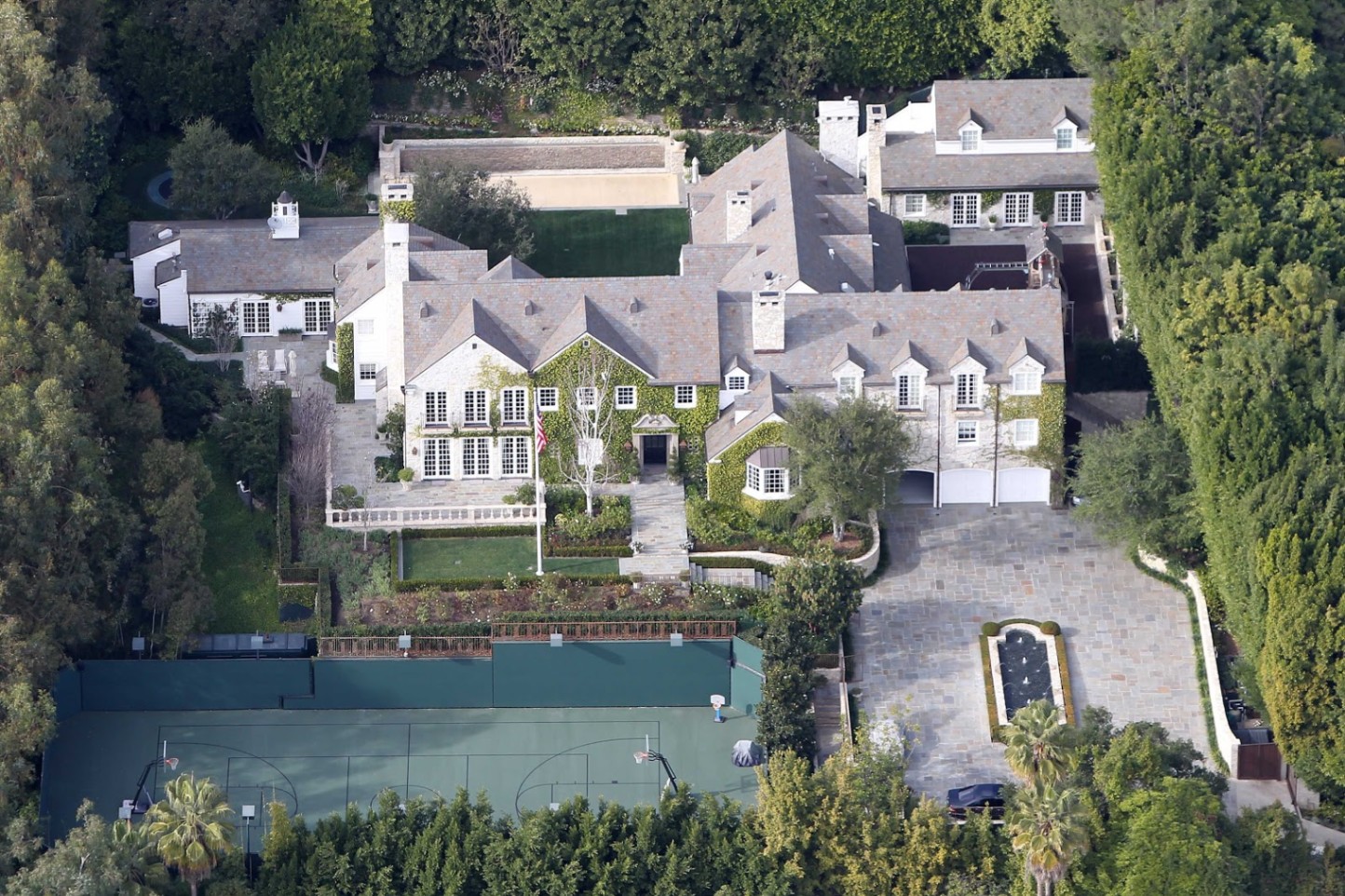 There is also a recording room, a library, and a home gym, while there are basketball, tennis, hockey tracks, and private motocross tracks on the outside.
Ellen DeGeneres
This Santa Barbara property of Ellen DeGeneres has a current market value of $45 million, which has a 10,000 sq. ft. home called "The Villa." The house has a majestic 850 sq. ft. living room filled with 18th-century Italian floors, a library, and a fireplace.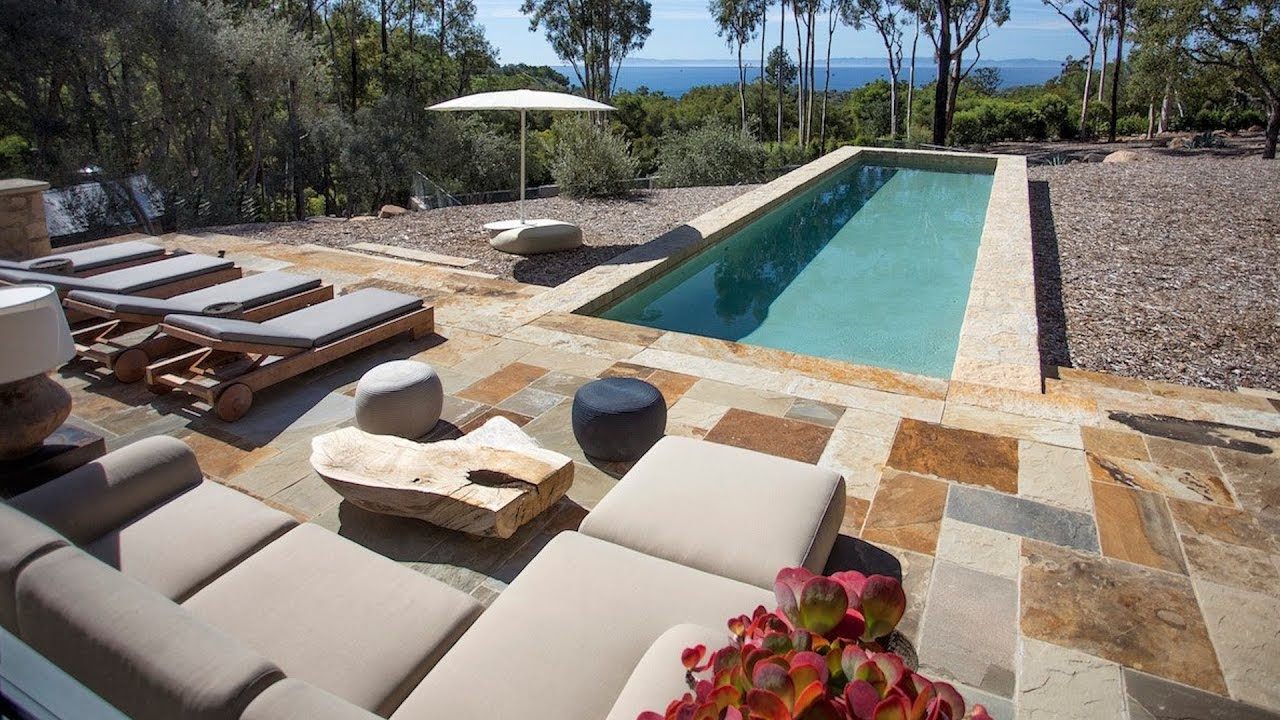 There are also six bedrooms and six bathrooms. You can enjoy outdoor activities while being in this home with its pool, outdoor kitchen with pizza oven, tennis courts, and gorgeous gardens with fountains.
Sting
Sting owns a New York City 5,417 sq. ft.-penthouse in the 15 Central Park West building. One can easily enjoy the Central Park view with its floor-to-ceiling windows in every room.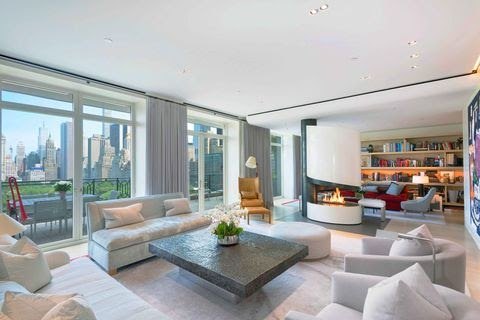 There are open fireplaces in the living room, dual spa bathrooms, and a sauna. Also, it houses a fitness center, private restaurant, screening room, and steam room.
Cindy Crawford
Here is another Malibu property; Cindy Crawford's beachfront property has a market value of $50 million. A Hacienda-style villa in the center of three acres of land has four bedrooms and five bathrooms.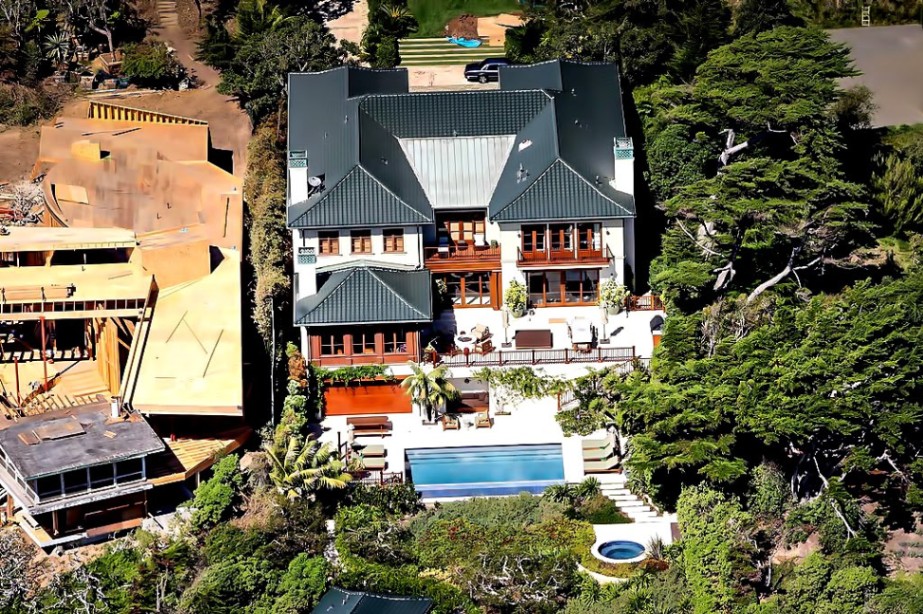 This home is equipped with sliding glass doors to have a better view of the Pacific Ocean.
Howard Stern
Howard Stern's Palm Beach 18,673 sq. ft. mansion on 3.25 acres has a market value of $52 million. This extra expensive house has 12 bedrooms which are constantly renovated, and an oceanfront pool.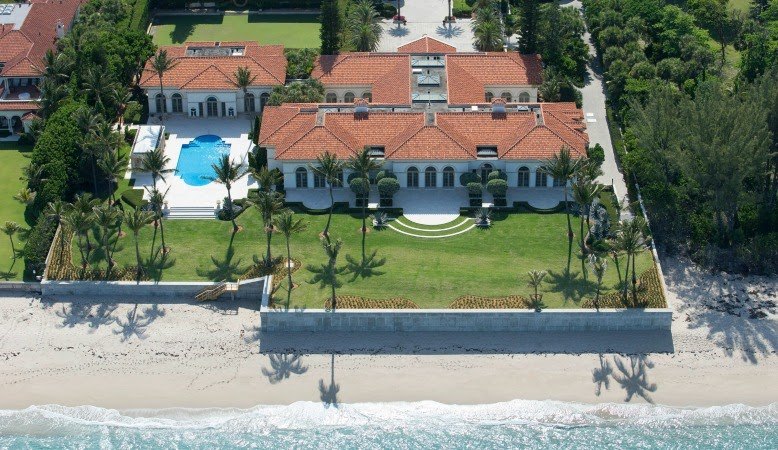 One interesting part of the hours is the 1,000 sq. ft. closet dedicated for his wife.
Tiger Woods
This majestic 10,000 sq. ft. home with four bedrooms of Tiger Woods is found in Jupiter Island. To enjoy the sea view, you can take the glass-fronted elevator.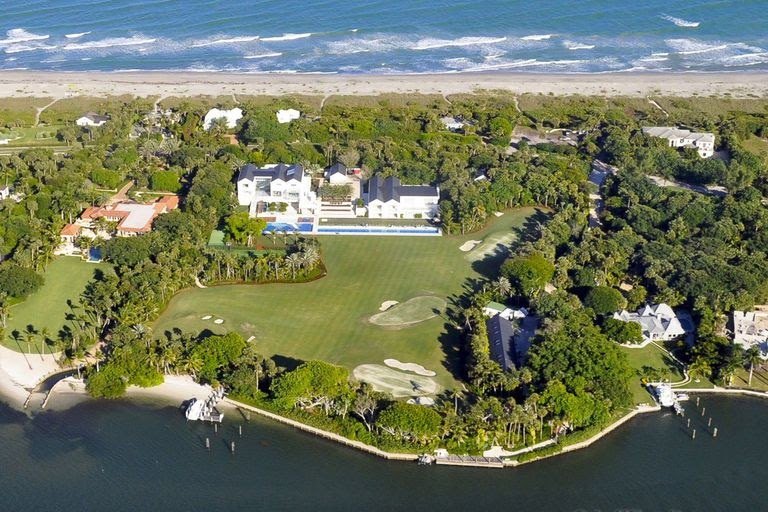 There are many outdoor activities on this property, for it has a running track, a basketball court, a tennis court, a 100-ft lap pool, and a 60-feet diving pool.
Angelina Jolie And Brad Pitt
The then-couple Angelina Jolie and Brad Pitt owned Chateau Miraval, where they held their wedding. The house has forests, a private lake, olive groves, and many more.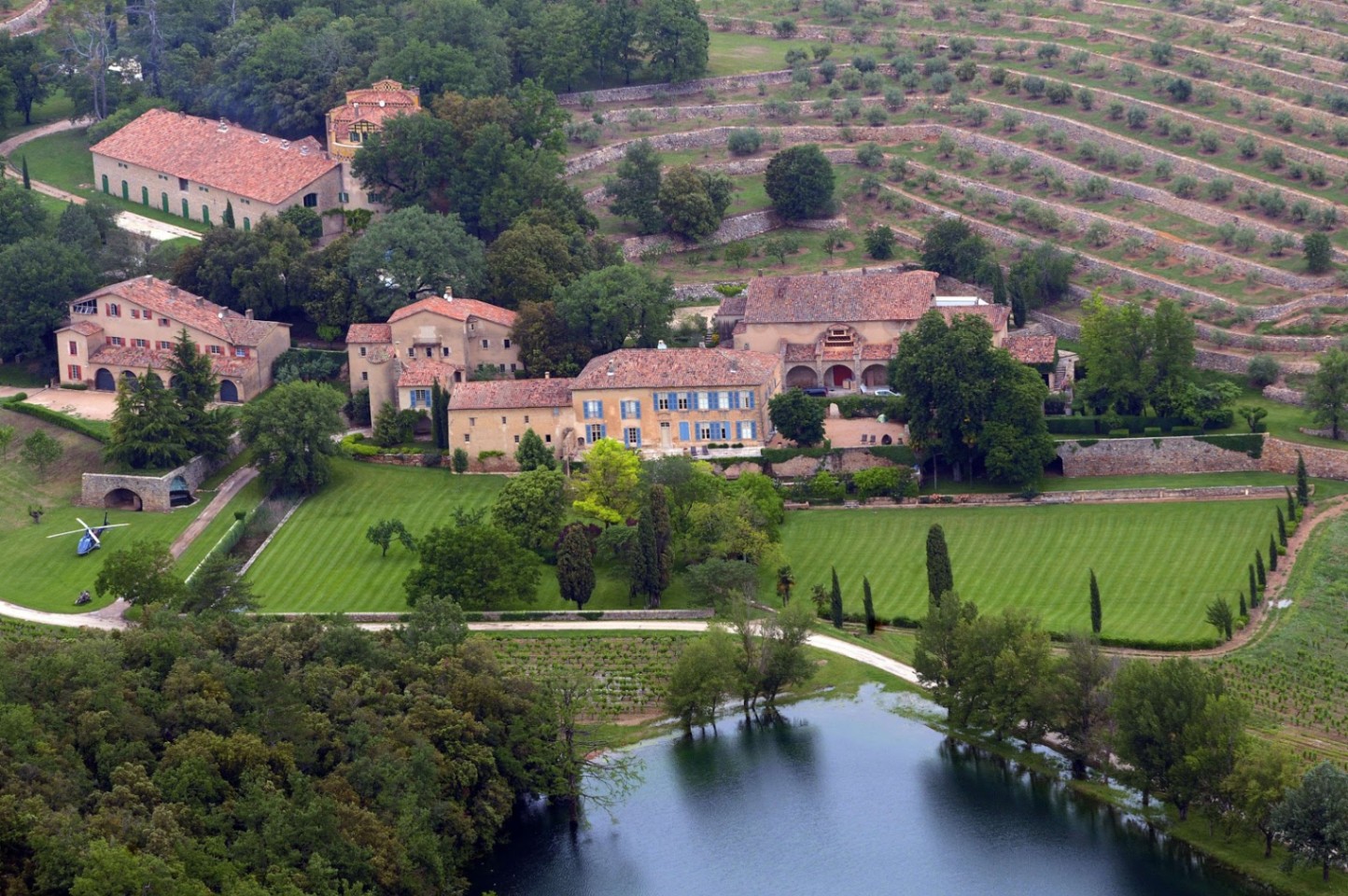 The main house alone has 35 rooms which were recorded to be built during the 17th century.
Kanye West And Kim Kardashian West
This couple bought their Hidden Hills mansion for $20 million in 2014 and further renovated it to have a value of $60 million at present.
The cream-colored minimalist manor has eight bedrooms, eight fireplaces, two pools, a vineyard, a full music laboratory, and definitely, a huge closet space.
Mel Gibson
Mel Gibson's "Playa Barrigona" is a 500-acre property that includes beach fronts, jungle, and three main houses.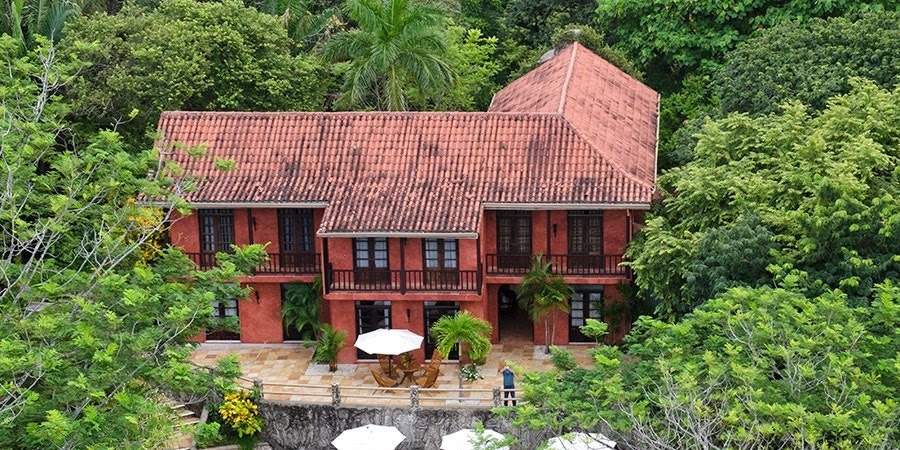 The main house has seven bedrooms and eight bathrooms, mainly made of coral stones. The two other houses have their own private pools and open-air dining rooms.
Jay Z And Beyonce
Jay Z and Beyonce own a $88 million-two acre Bel Air compound for a deal with six separate structures. The 30,000 sq. ft. main house has eight bedrooms and 11 bathrooms.
The other buildings are a gaming/entertainment building, a 15-car garage, four pools, and a basketball court.
Oprah Winfrey
Oprah Winfrey's "Promised Land" in Montecito, California, has Neo-Georgian style with six bedrooms and 14 bathrooms.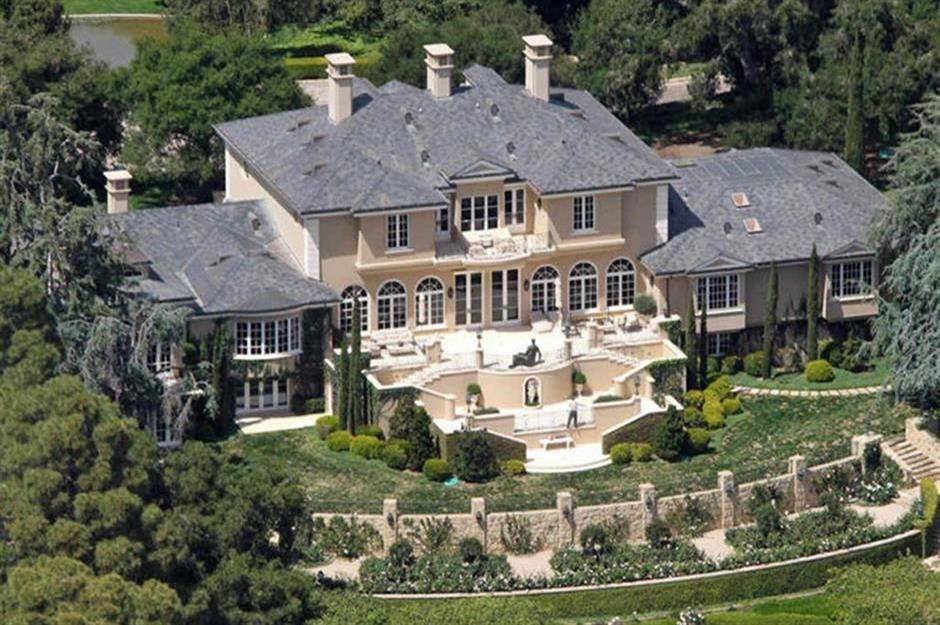 It also houses a wine cellar, a theater, a gourmet kitchen, and a lot more. There are equestrian facilities and multiple pools and ponds in the garden outside.
George Lucas
This famous director owns a house that has an estimated value of $100 million.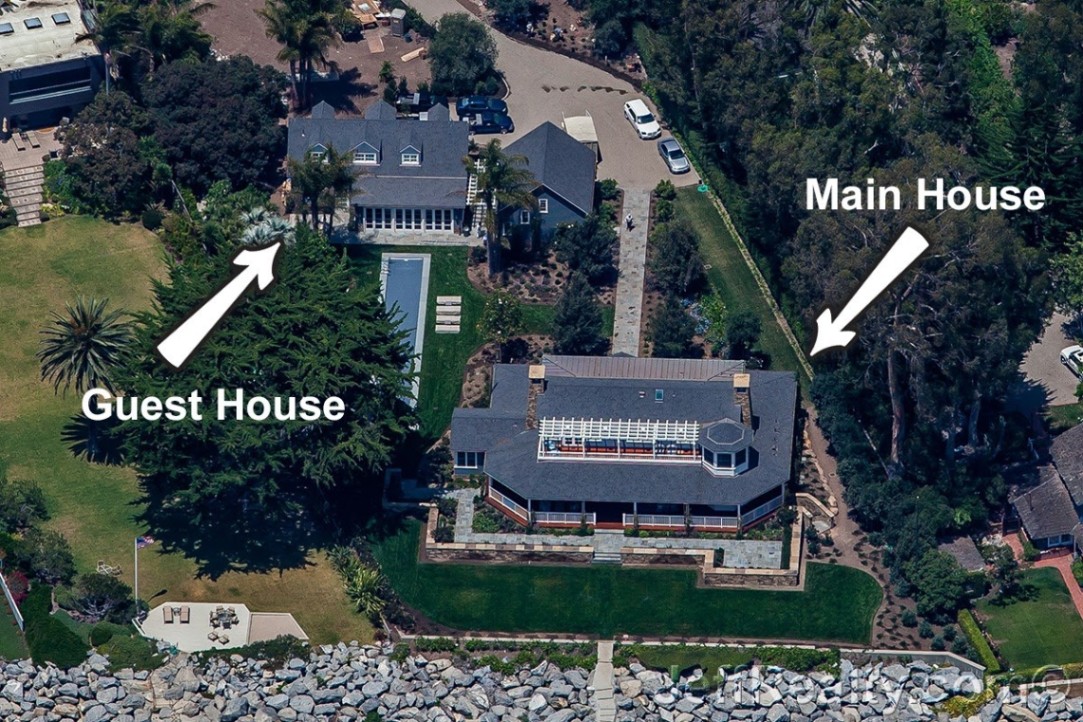 Even though the property is deemed private from public eyes, it is known to have a 300-seat theater, a 2-story library, an underground parking for 200, a garden and vineyard, as well as its own fire station.
George Clooney
George Clooney's Villa Oleandra is known to have a perfect harmony of its original construction in the 18th century and the modern renovations.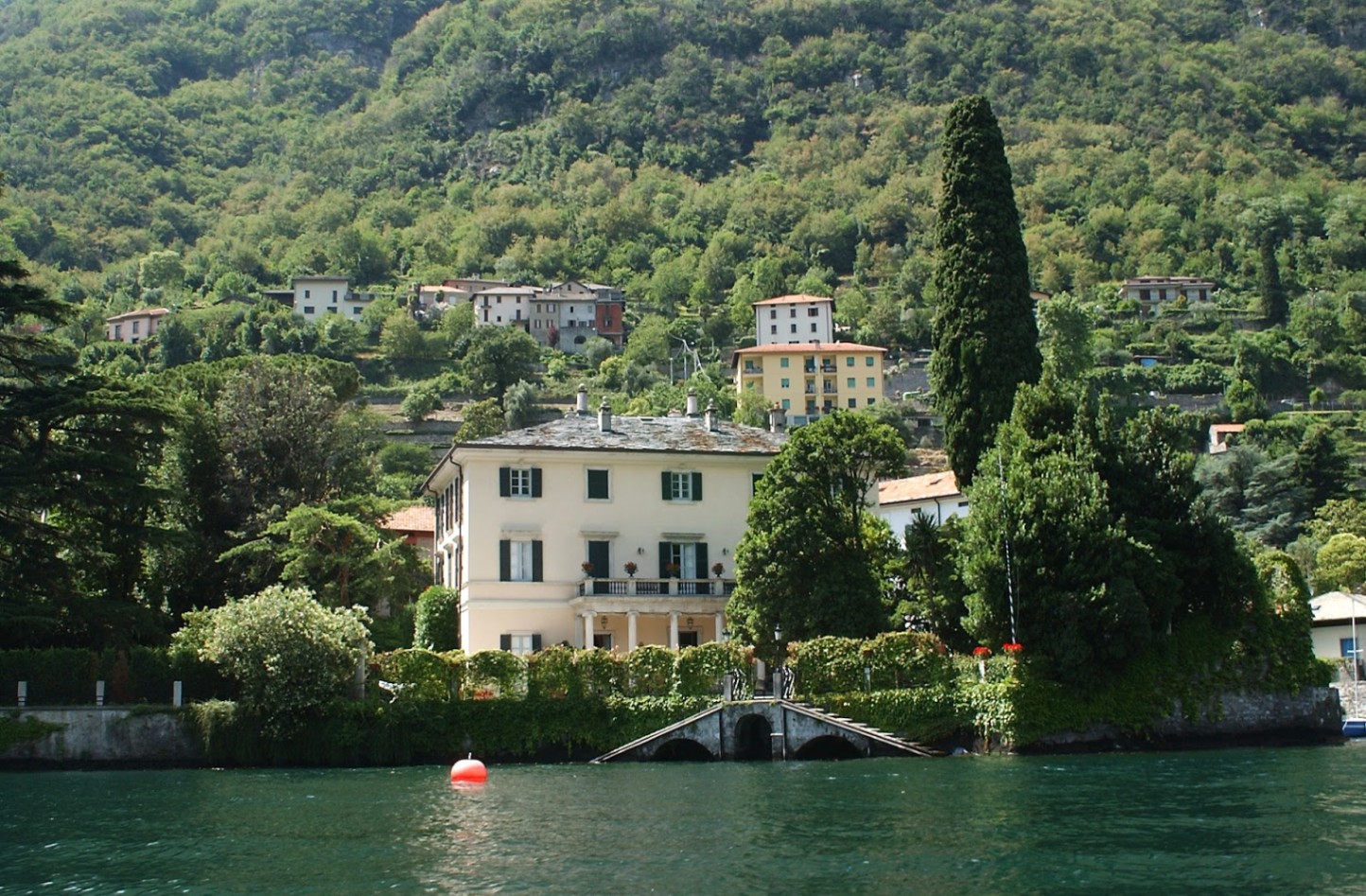 The villa is situated near Lake Como and has a full gym, spa-like bathrooms, tennis courts, and outdoor theater.
Kylie Jenner
Kylie Jenner owns a resort-style Los Angeles home with a market value of $36.5 million.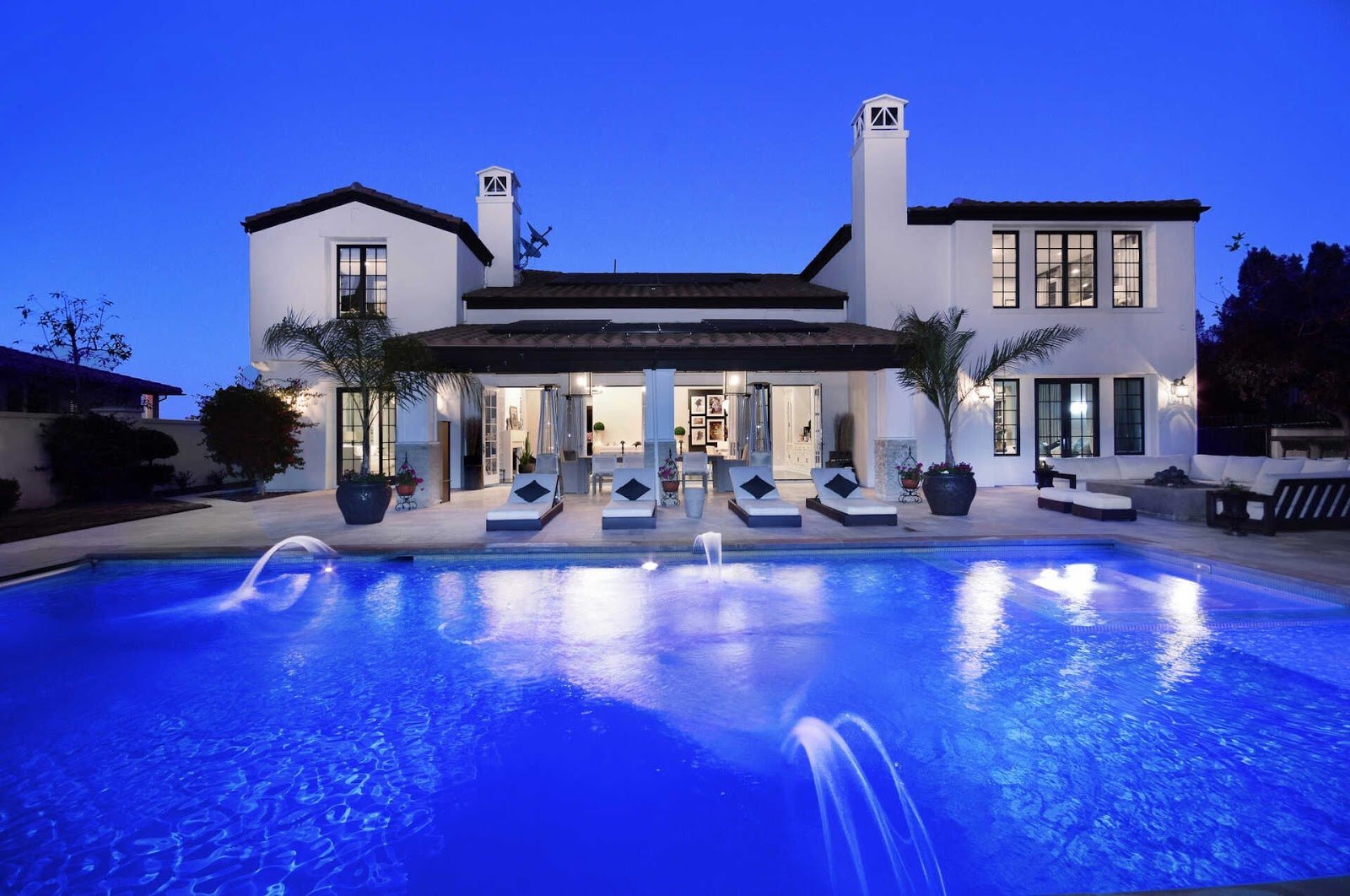 This expensive 19,9250 sq. ft.-home has seven bedrooms, 14 baths, luxurious pools, and bars and game rooms. The property has complete amenities for the guardhouse as well.
Taylor Swift
Taylor Swift bought the 1934 Georgian Revival mansion in September 2015. It has seven bedrooms, ten bathrooms, several wood-burning fireplaces, and a lot of era-specific details.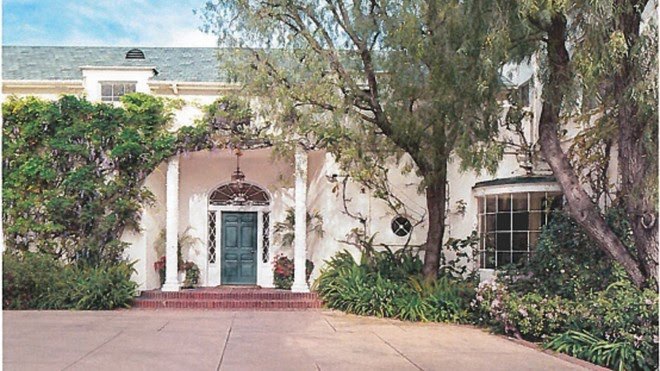 Samuel Goldwyn originally owned the house -- the "G" of MGM Studios, making sure that this mansion comes with many interesting stories and history.
Lady Gaga
Lady Gaga also owns a mansion in Malibu and has a current market value of $23 million. She acquired this six-acre estate in 2014.
Lady Gaga dubs this mansion as her "gypsy palace," which has ocean views, a gym, a bowling alley, a home theater, a game room, and an 800-bottle wine cellar.
Gwyneth Paltrow
Gwyneth Paltrow has a $10 million-apartment of "ethereal palette" of whites, lavenders, and grays. It has 3,900 square feet in a land area that houses a sofa swing, an antique Indian door, a master suite, and a fireplace.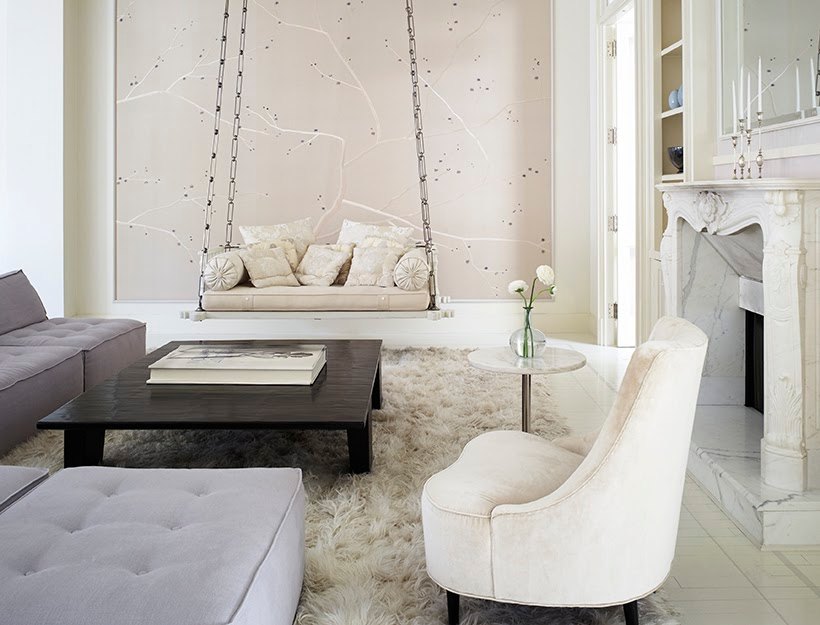 The living area has hand-embroidered wallpapers, fabrics, and flowers. With the continuous renovations and customization of Gwyneth Paltrow, this apartment is expected to grow more value in the market.
Conclusion
Knowing the extravagant features and amenities of these celebrities' houses, it is safe to say that it is really worth the money. Their grand villas, mansions, and beach houses cater to their needs and want, such as security, design, hobbies, and entertainment.