Prestigious award shows like the Oscars and Grammys are eagerly anticipated every year, but not entirely for their recognition. The red carpets witness some of the most glamorous (and expensive) moments in the fashion industry.
Over the years, many amazing outfits have made it to the list of the most iconic and expensive dresses of all time, from elegant floor-length gowns to norm-breaking bold dresses. Here are some of the most expensive red carpet looks of all time and who wore them!
35. Grace Kelly
Cost: $4,000! Considered to be one of the best actresses of the Golden Era, Grace Kelly made several Oscar appearances, but it is 1955 that everyone remembers.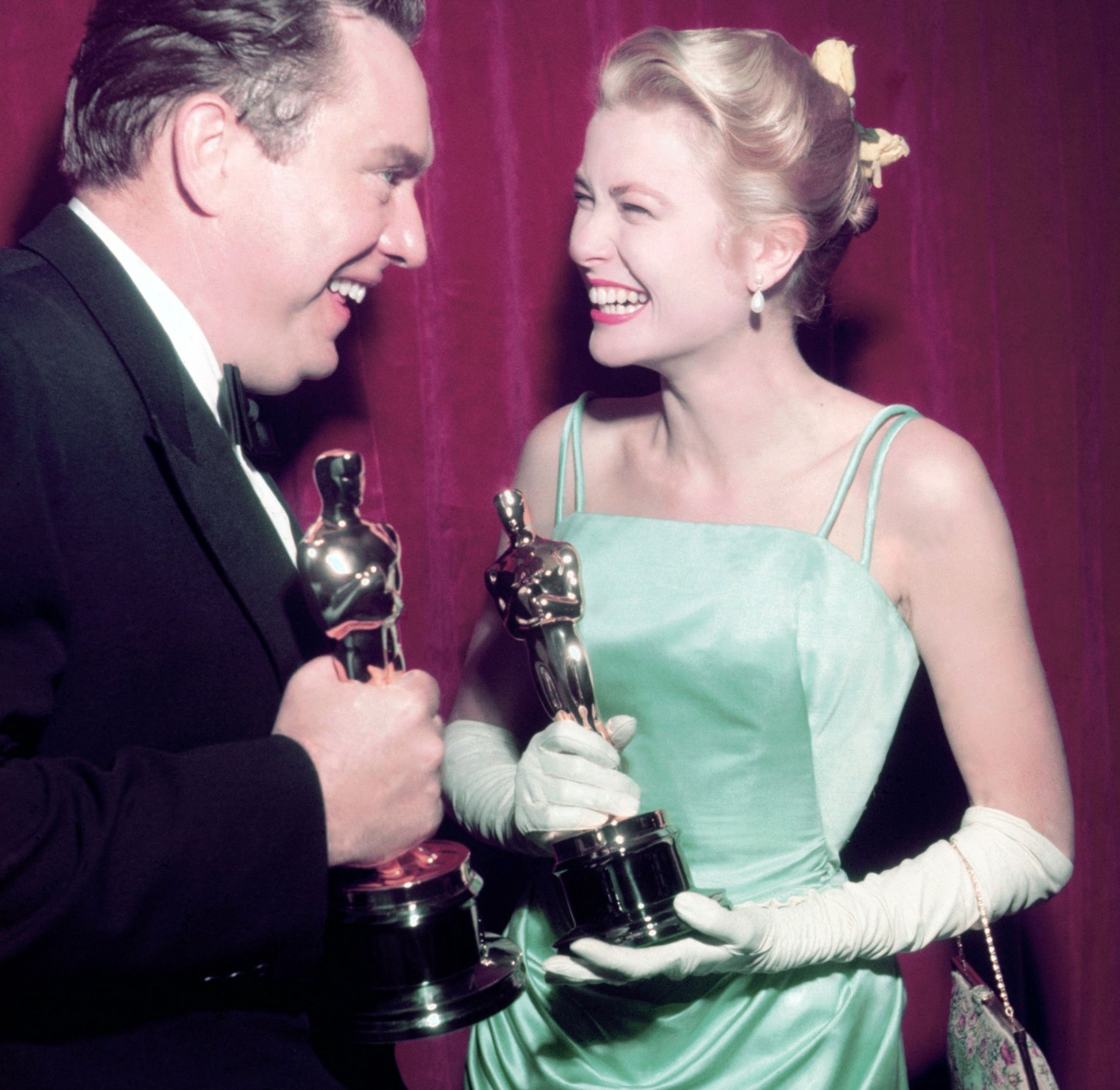 Winning an award for the best actress in the movie The Country Girl, Grace appeared in a spectacular gown of ice blue color, designed by her great friend, Edith Head.
While we agree with her designer that Kelly doesn't need such a great dress to stand out, it certainly didn't hurt her. Made out of French satin, the price of $4,000 was highest until then.
34. Olivia Wilde
Cost: $10,000! The 2013 Met Gala was an event that hundreds of fashion designers and enthusiasts eagerly awaited.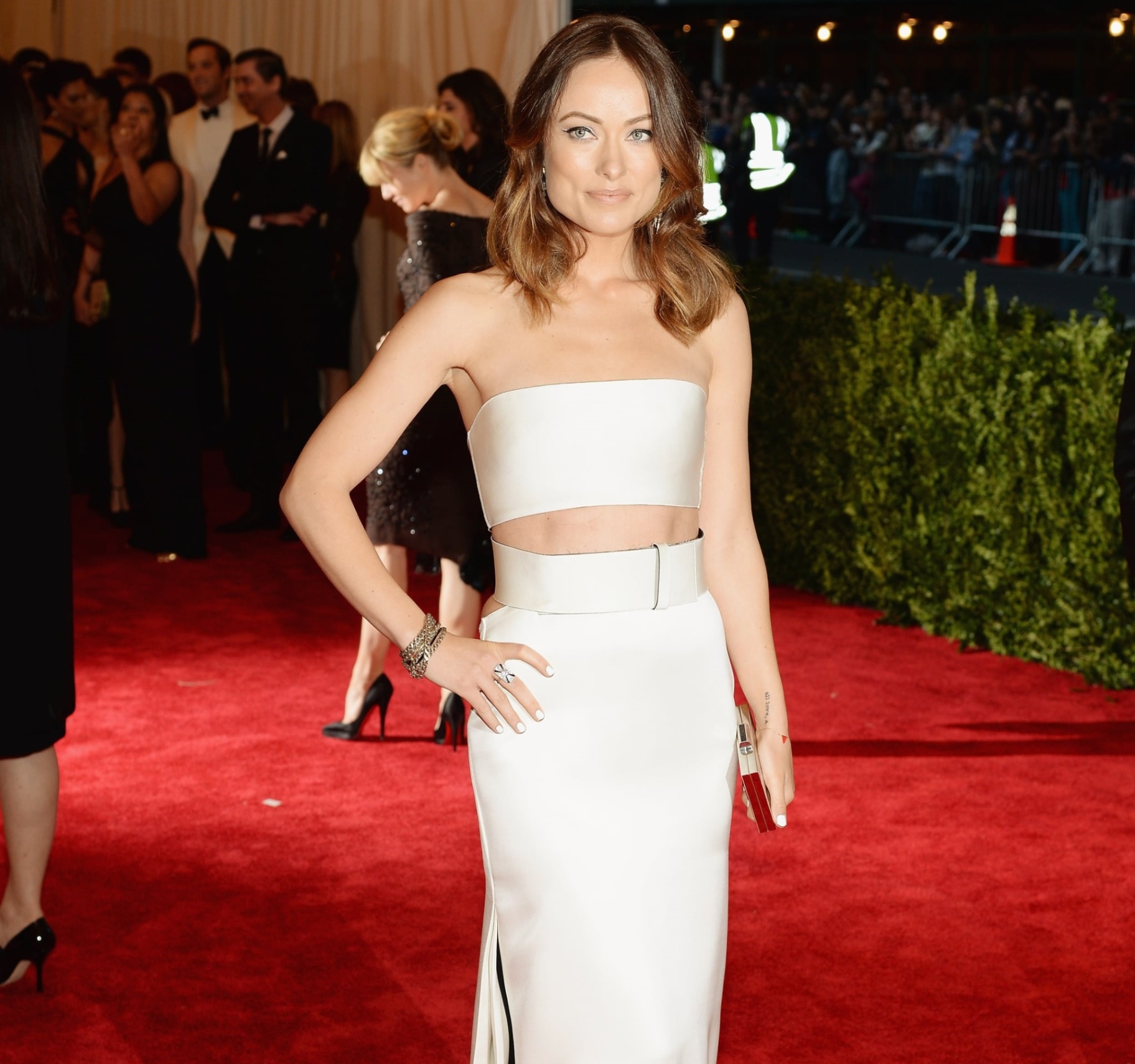 With the theme asking for creativity in the sphere of "punk "and "couture," it didn't come as a surprise that Olive Wilde looked stunning.
Appearing in a beautiful Calvin Klein dress and a spectacular set of Fred Leighton jewels, Olivia was praised as the best looking at the event. Furthermore, Wilde mentioned she never felt as confident.
33. Angelina Jolie
Cost: $10,000! Crafted by Atelier Versace, the black velvet dress that Angelina wore at the 2013 Academy Awards was mesmerizing. It highlighted her beautiful figure and the red lipstick made it pop.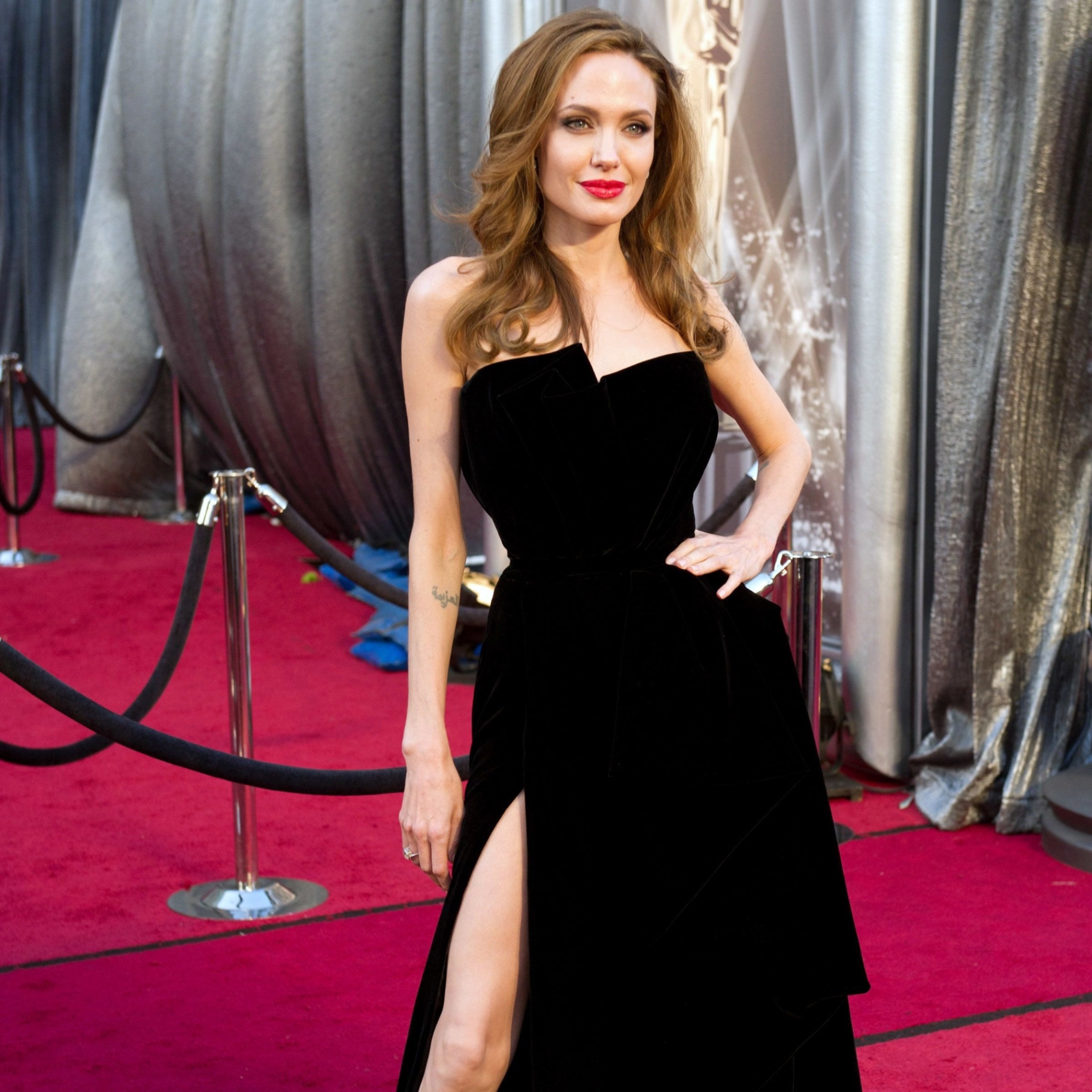 We are all well aware of how beautiful Angelina Jolie looks, but this dress just proved once again that she is one of the biggest stars in Hollywood.
Furthermore, it wasn't the only time that she looked spectacular at an official event, but that is something that we will discuss down below.
32. Gigi Hadid
Cost: $10,000! Before we started this list, we were sure Gigi would be on it. This stunning star looked amazing at the 2016 American Music Awards wearing a simple yet WOW white boho chic dress.
Much like Angelina Jolie, she did a fantastic job matching her dress with stunning red lipstick.
Sexy and confident, it isn't overwhelming, and that's why we consider it to be a perfect outfit for someone who was a co-host at a prestigious event such as the American Music Awards.
31. Kim Kardashian
Cost: $15,000! Well known for her extravagant outfits, this Vivienne Westwood dress isn't something you would expect from Kim. She managed to pull it off and looked fantastic at the 2017 Met Gala.
Incredibly, this dress was much smaller and less outgoing than most of its competitors (at the event) but managed to make headlines.
In our opinion, a white summer dress such as this one perfectly compliments Kim's tanned skin.
30. Angelina Jolie
Cost: $20,000! It isn't a secret that Angelina Jolie enjoys experimenting with different outfits starting from sweet and shy over to extravagant and with a wow factor.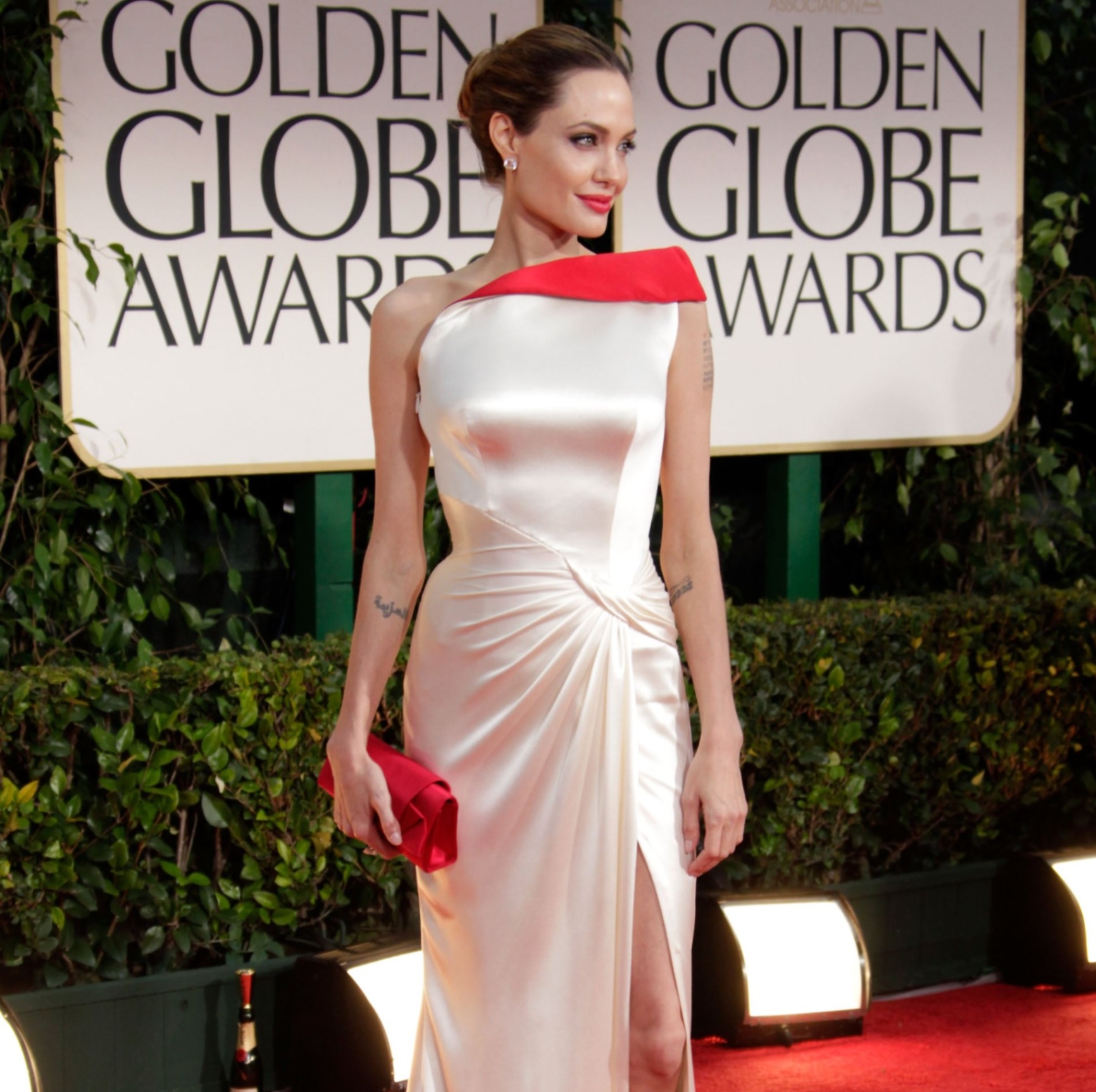 If we analyzed the dress she wore during the Golden Globes 2012 event, it is classy and elegant. Designed by the Atelier Versace, we look at a beautiful silk white dress with a red neckline.
Perfectly matched with the color of her lipstick, Angelina Jolie was the main star of this evening, and although $20,000 isn't the most expensive dress here, she looked like a million dollars!
29. Kendall Jenner
Cost: $20,000! Considered to be the most elegant and classy out of all the Kardashians/Jenners, Kendall is known for her impressive outfits.
During the Cannes Film Festival 2016, she impressed everyone with an outgoing and modern white dress that fitted her perfectly.
It is pretty cool to know that this dress is not too expensive and still looks like at least $100,000. Who was the designer? Elie Saab.
28. Jennifer Jason Leigh
Cost: $25,000! Best known for her role in The Hateful Eight, Leigh isn't someone you would expect to dress feminine as she suggested that it is not something she enjoys too much.
Still, everyone was positively shocked when she appeared at the 2016 Academy Awards in a pale pink Rodarte dress.
Although she didn't win an award, Jennifer achieved much more by showing the world how beautiful she truly is. Furthermore, we can see that one doesn't have to dress too expensive to look fantastic.
27. Celine Dion
Cost: $25,000! When it comes to dressing fashionably, Celine makes great choices. Not for the first time, she went with young fashion designer Christian Siriano who creates classy and sleek dresses.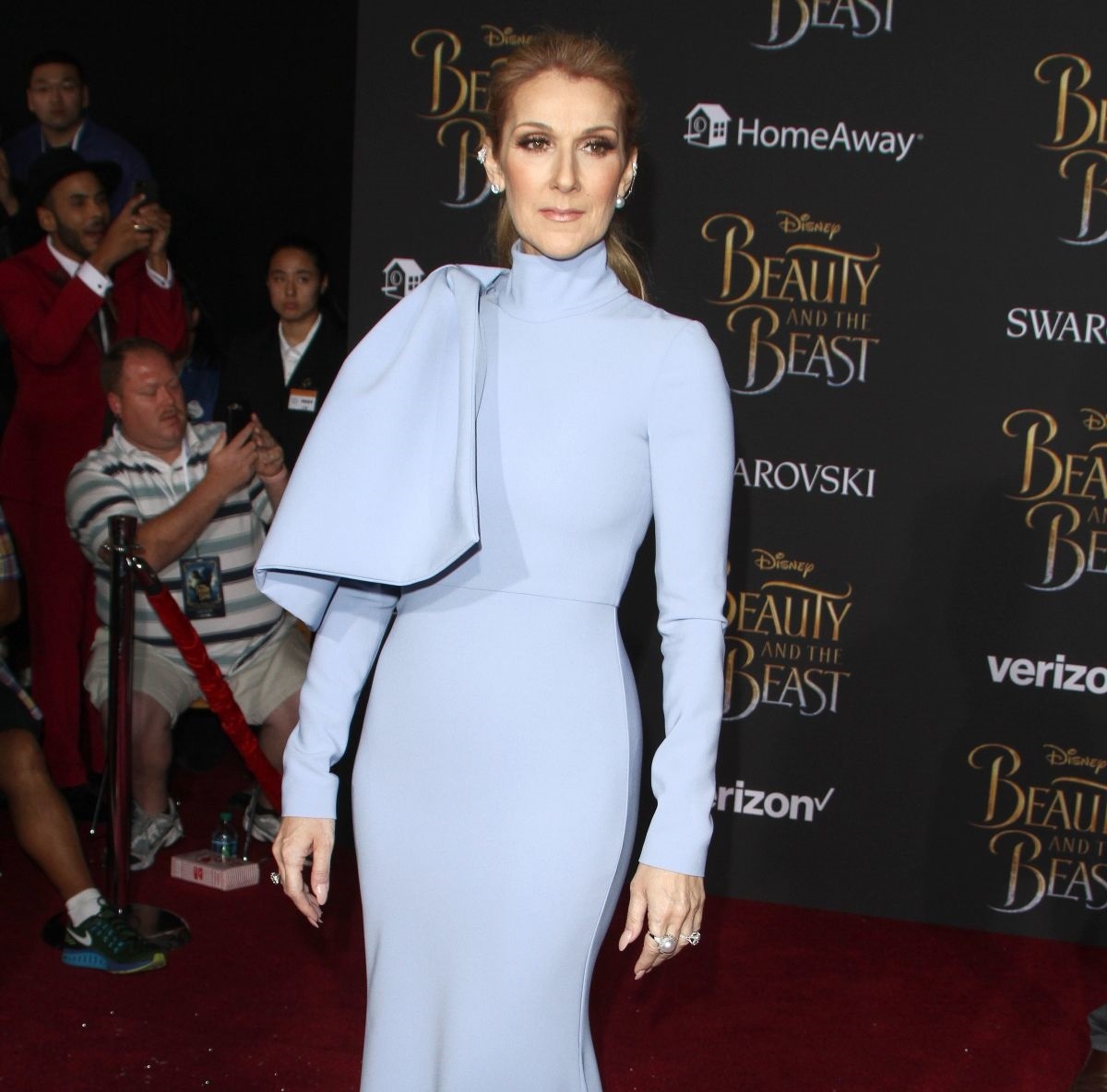 We are sure that even Celine Dion couldn't predict that she will look 15 years younger in this powerful "Belle "dress.
The occasion? The premiere of Beauty and the Beast. We have to say that the $25,000 masterpiece is something that she wore with utmost confidence.
26. Rachel McAdams
Cost: $30,000! We can say with confidence that Rachel McAdams was in the spotlight during the 2016 Academy Awards.
Nominated for the Best Supporting actress (Spotlight), although she didn't manage to win the Oscar, Rachel walked down the red carpet in a spectacular emerald dress. Who created it?
Getty Atelier made this elegant dress with a sleek and simple neckline. In our opinion, although other actresses appeared in more expensive outfits, McAdams stole the show with her emerald dress.
25. Keira Knightly
Cost: $39,000! When it comes to different styles of dresses, open shoulder gowns are something that we love.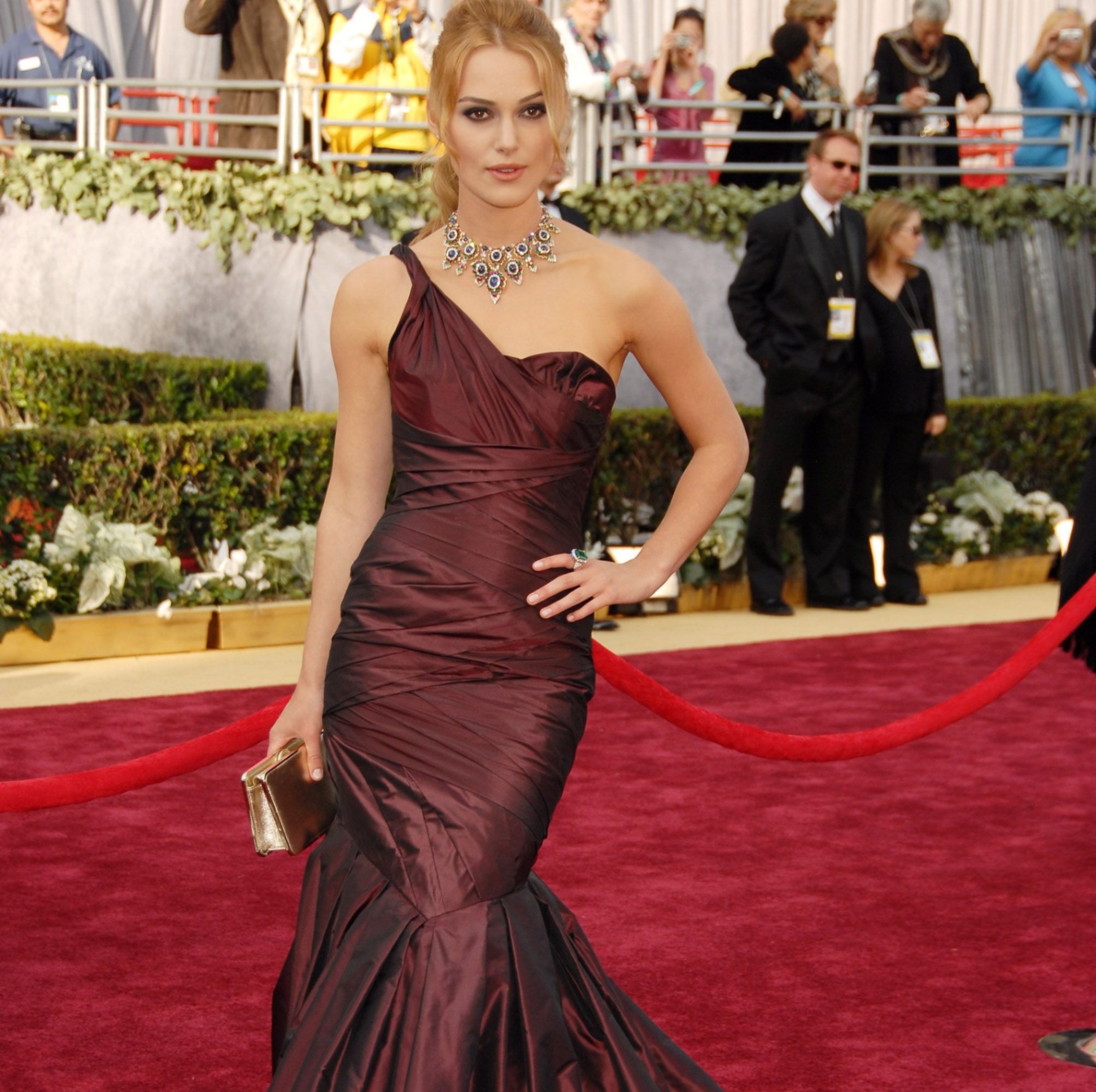 So do millions of other fashion enthusiasts, as the taffeta gown that Keira wore during the 2006 Academy Awards is considered one of the most beautiful outfits ever.
The designer behind it is Vera Wang, who is well known for her show-stopping dresses. The price of $39,000 isn't an estimate but rather a sum that this creation was sold for at a charity auction.
24. Sandra Bullock
Cost: $40,000! Sandra Bullock is praised as one of the most beautiful Hollywood actresses, and her performance doesn't fall much behind either.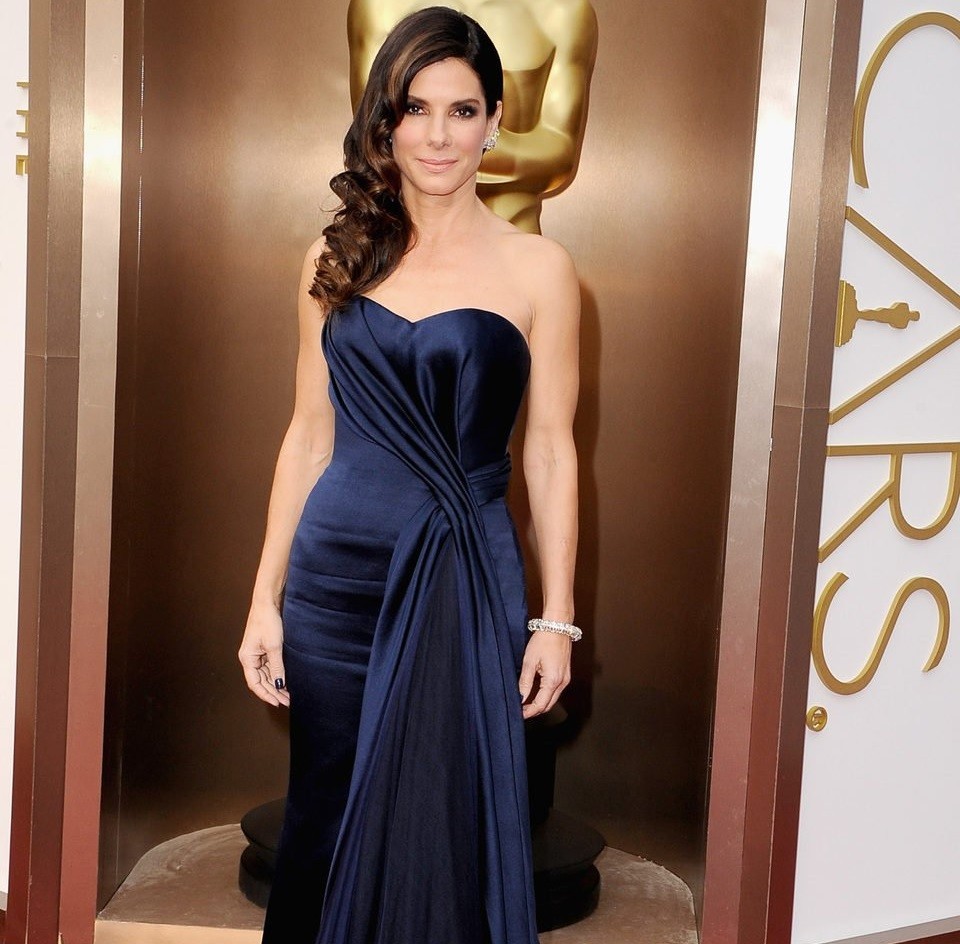 She played a spectacular role in Gravity, a movie for which she got an Academy Award nomination. Yes, she didn't manage to win it, but that didn't stop her from impressing the public.
Who designed this beautiful gown? Alexander McQueen, who is widely recognized as one of the best Hollywood fashion designers. It perfectly complements Sandra's figure, and we love the neckline.
23. Saoirse Ronan
Cost: $60,000! When it comes to actresses that know how to make a statement, Saoirse is among the top few.
She presented an impressive performance in Brooklyn, but she didn't win the Best Actress Academy Award. A shiny, emerald Calvin Klein gown made her stand out from everyone else at this event.
She and Francisco Costa chose it with the idea of complimenting the movie she was nominated for and the Irish heritage.
22. Cameron Diaz
Cost: $62,500! Walking down the red carpet of the Academy Awards isn't a small thing. With that in mind, it is impressive that Cameron Diaz had a huge amount of confidence back in 2010.
Our opinion is that it was due to the Oscar de la Renta dress that she wore. Highlighted by champagne details and gold embroidery, it is an outgoing gown that looks just perfect on Cameron Diaz.
According to numerous fashion magazines, and Richest, the price is $62,500, and we think it is justified.
21. Marion Cotillard
Cost: $70,000! We can all agree that Marion Cotillard did a spectacular job depicting Edith Le Piaf in the La Vie en Rose movie.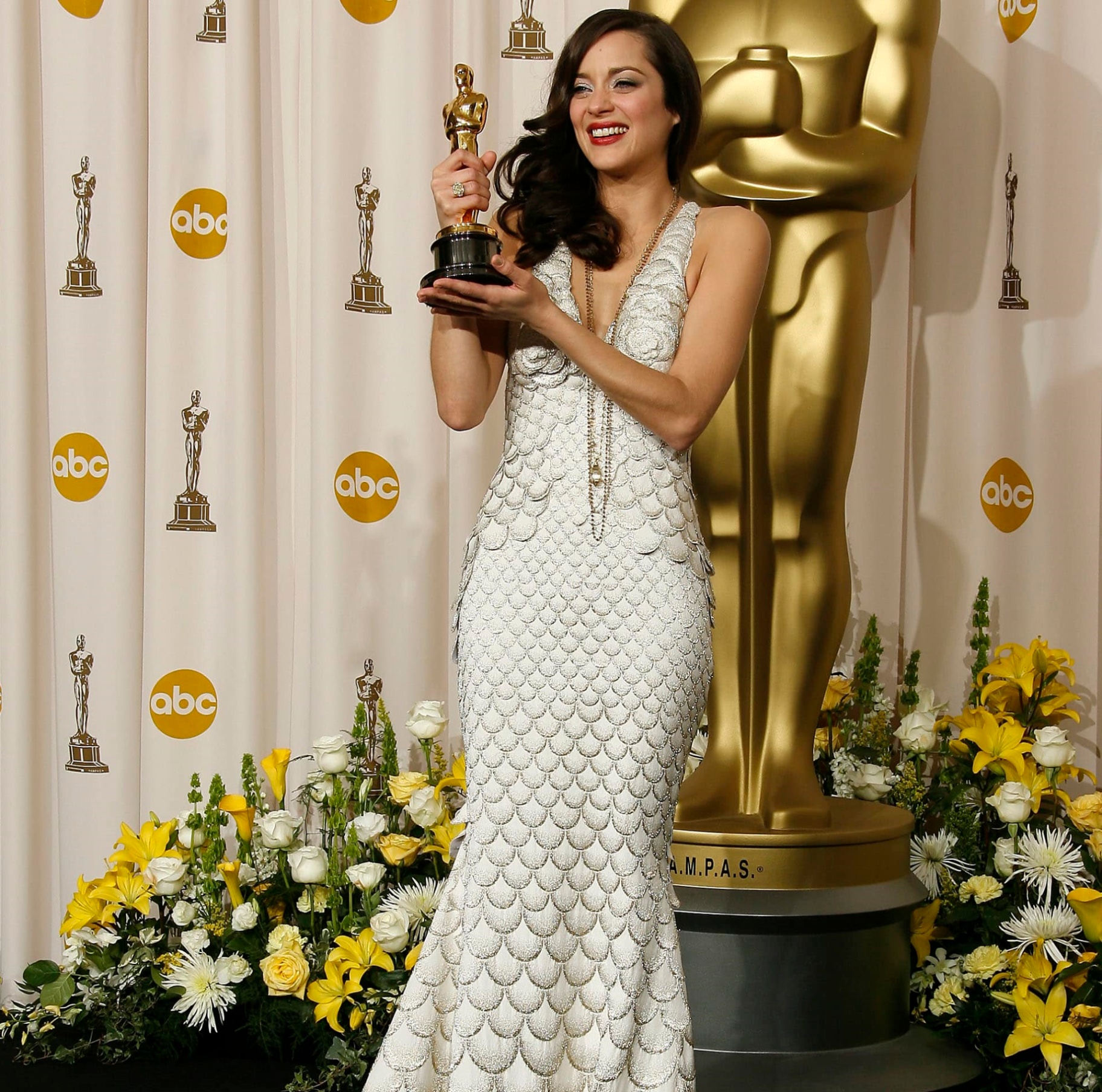 That was confirmed in 2008 when she won an Academy Award for the Best Actress. Not only that, but she got numerous compliments for her fantastic looks.
Although the gown may look simple at first look, it is hand-woven and designed by Jean-Paul Gaultier. In our opinion, the perfect example of an astonishing haute couture.
20. Anne Hathaway
Cost: $80,000! Anne Hathaway and her red Valentino couture gown at the 2011 Oscars were accompanied by Valentino himself on the Red Carpet.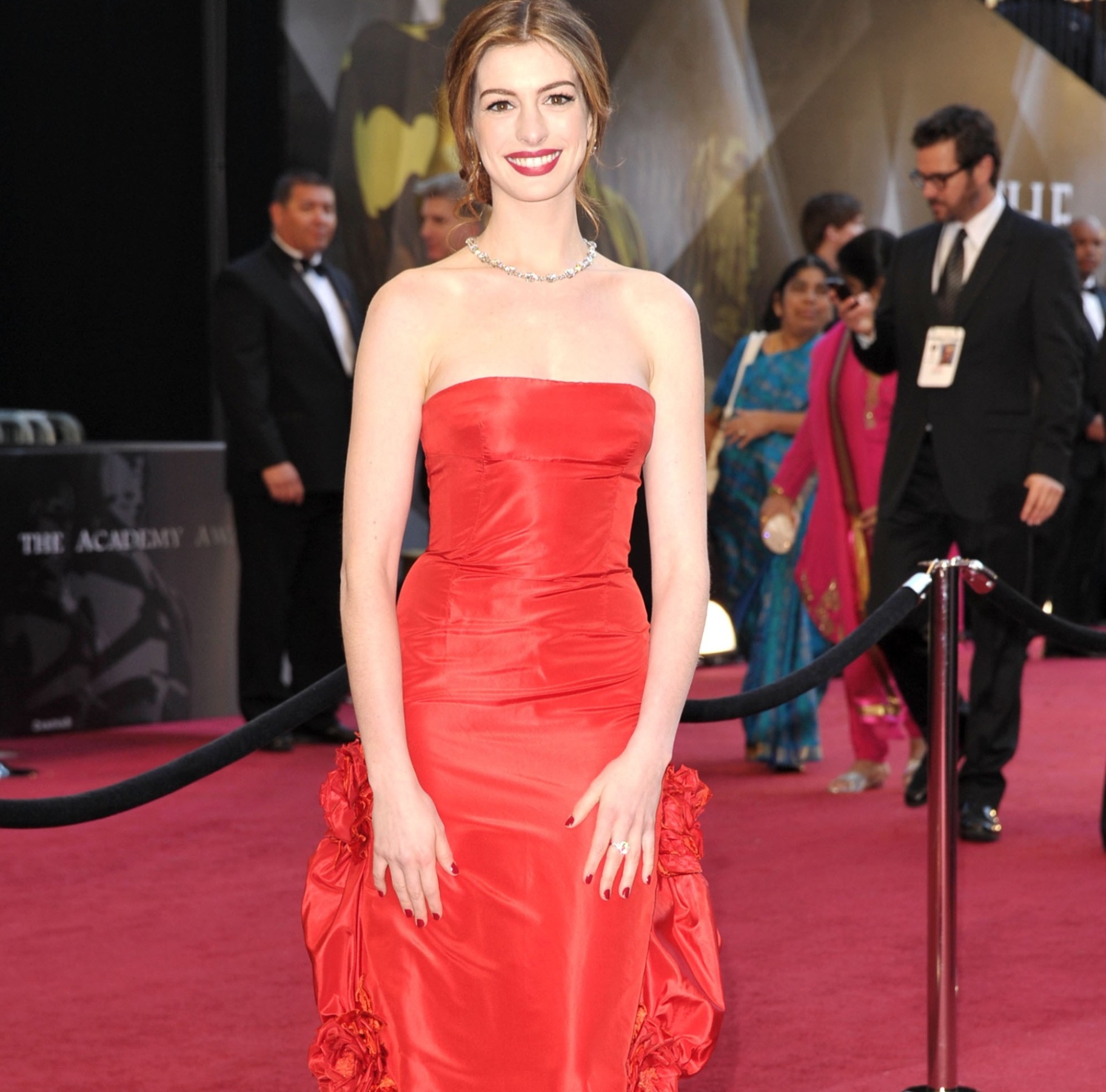 The 2011 Oscars arrivals Red Carpet saw Anne Hathaway pull up in this stunning vintage gown. In all its crisp red taffeta glory, the dress is a part of the Valentino Fall 2002 Couture Collection.
It brings an old Hollywood charm that draws the eye. Hathaway, described by Hollywood fashion reporters as "effortlessly glamorous," managed to nail this look on the red carpet.
19. Cate Blanchett
Cost: $100,000! Nominated for her role in Blue Jasmine, Cate graced the red carpet of the 2014 Oscars, looking like Aphrodite. She always trusts Italian designer Giorgio Armani for these events.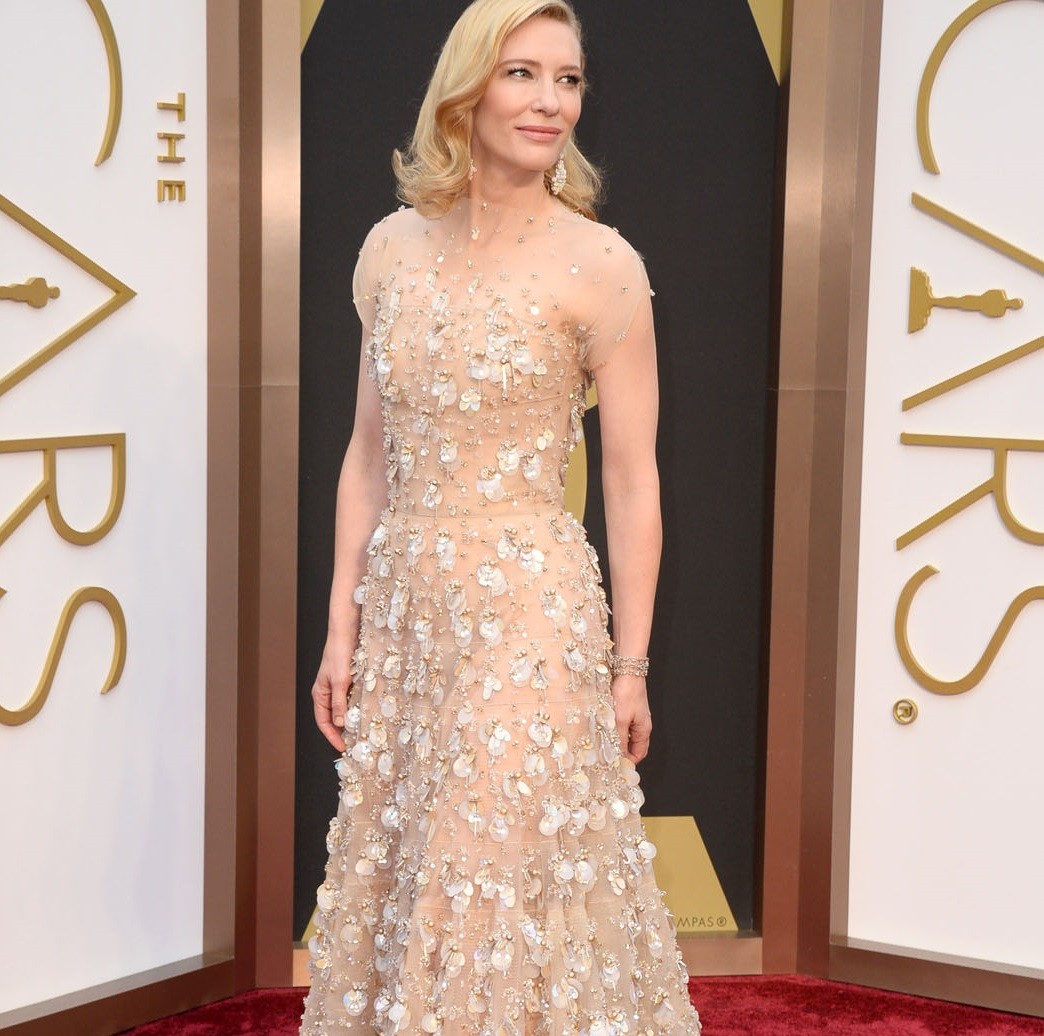 Blanchett brought romance to the carpet in her shimmering gold-colored gown with cap sleeves. The actress also paired the dress with expensive Chopard jewels and Opal drop earrings.
The dress quickly drew every eye, making its way gracefully onto the 'Best Dresses' list. Armani praised Cate on her sense of style and how she carried herself.
18. Charlize Theron
Cost: $100,000! Next is the white Christian Dior haute couture gown worn by Charlize to the 2013 Oscars, which fashion critics could not help but sign off on this gown as flawless.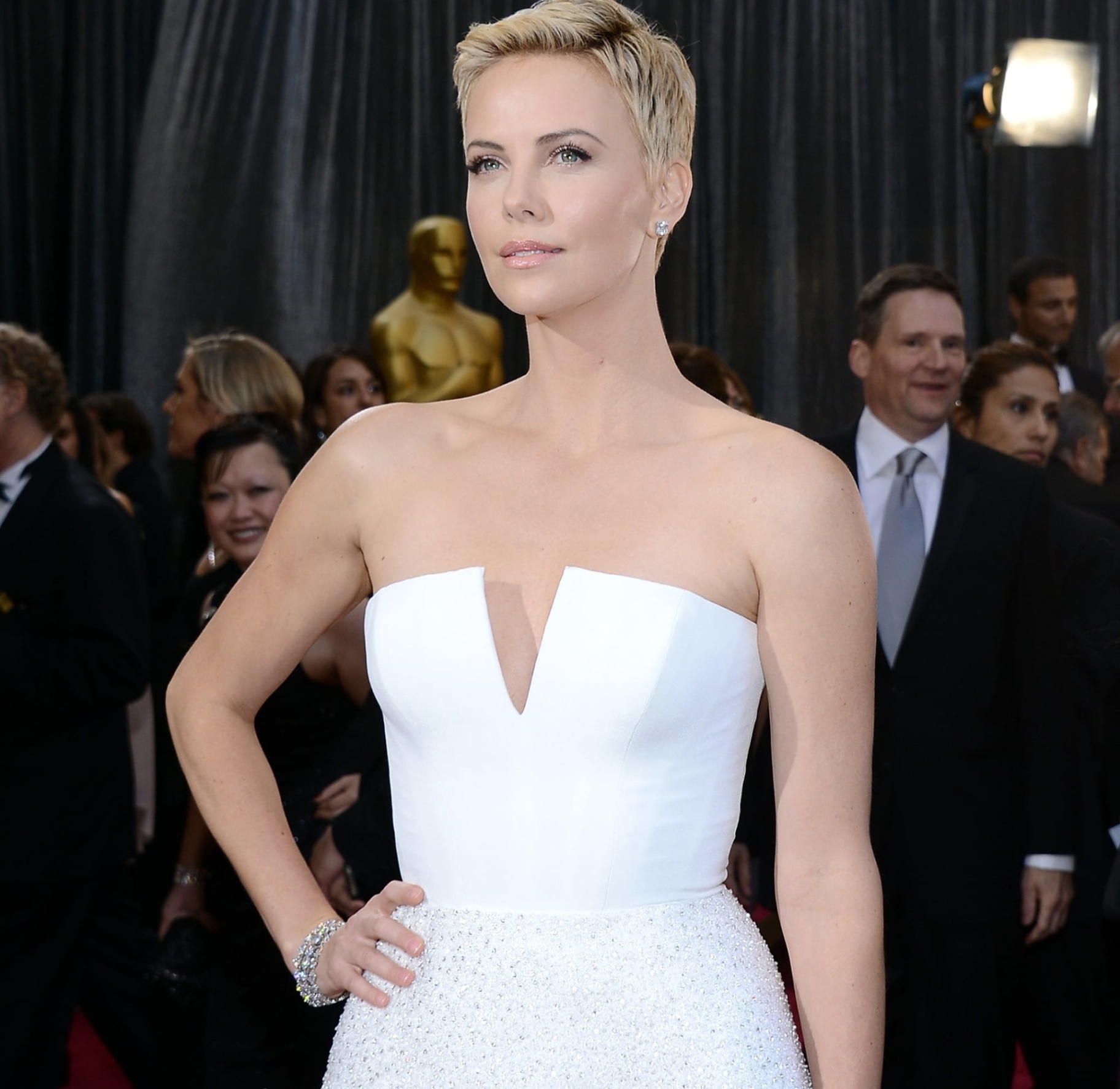 Theron has always kept things classy. At the 2013 Oscars, she took simple fashion up a notch with this white silk bustier gown. The design is enhanced by intricate embroidered detailing.
She paired the gown with Harry Winston diamond jewelry. While subtlety is challenging to pull off, Charlize, with her simple makeup and short-cropped hair, made it look like a piece of cake.
17. Kate Winslet
Cost: $100,000! In 2007, Kate was nominated for the Best Actress Oscar at the Academy Awards. Winslet shone in her chic mint-green Valentino gown that she gracefully wore on the red carpet.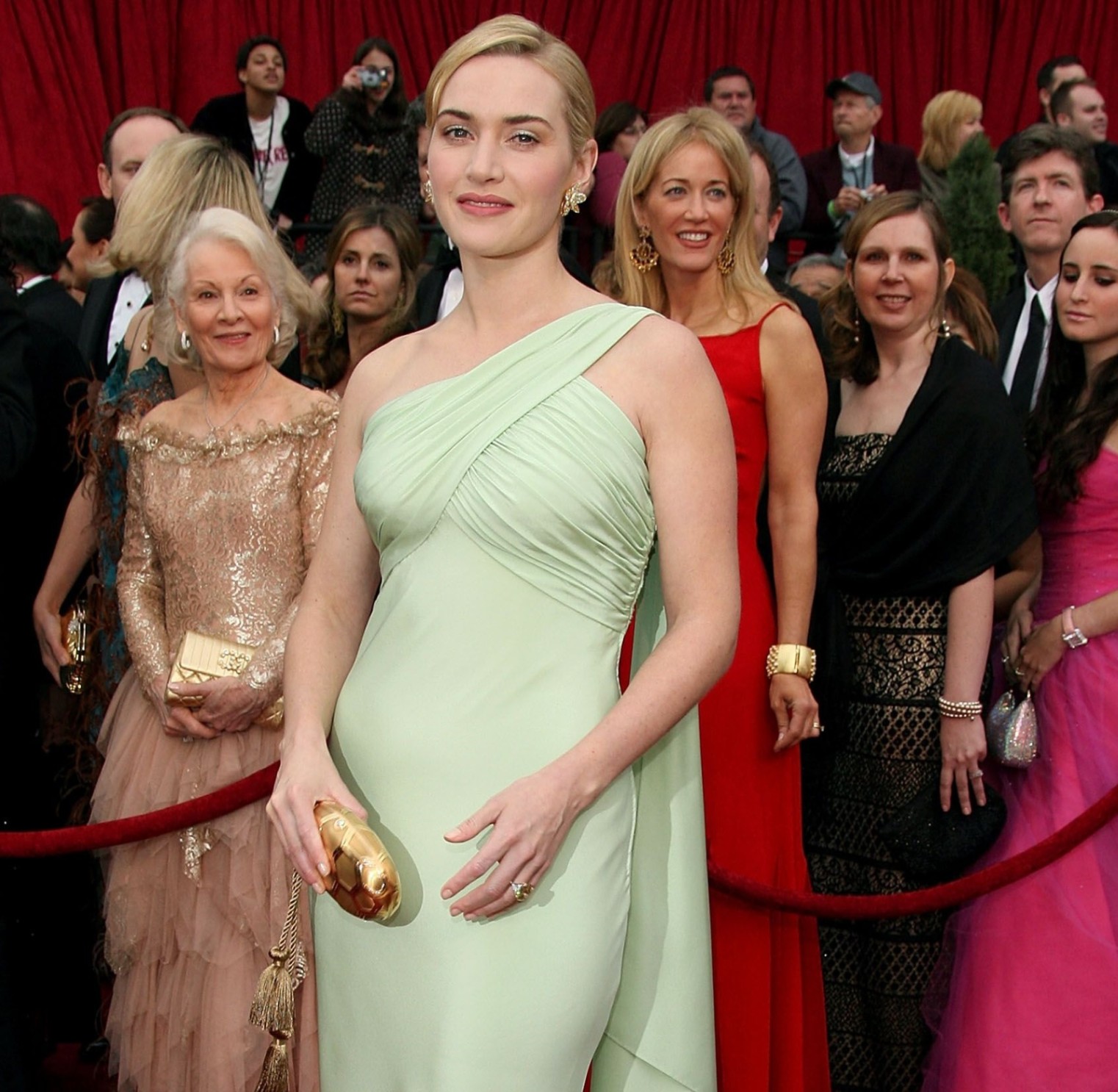 The silk, the figure-hugging gown, is one of the most iconic red carpet looks of the last decade. Kate looked statuesque in the one-shouldered dress as she walked around.
Smiling for the photographers, the pale green set off emphatically against the red carpet. Paired with elegant Chopard jewels and a vintage Bulgari clutch, the Valentino creation stood out that night.
16. Jessica Biel
Cost: $100,000! Jessica Biel graced the 2014 Oscar red carpet in an expensive Chanel creation. Jessica's Chanel Spring collection gown stood out among a pool of soft nudes or pastel outfits.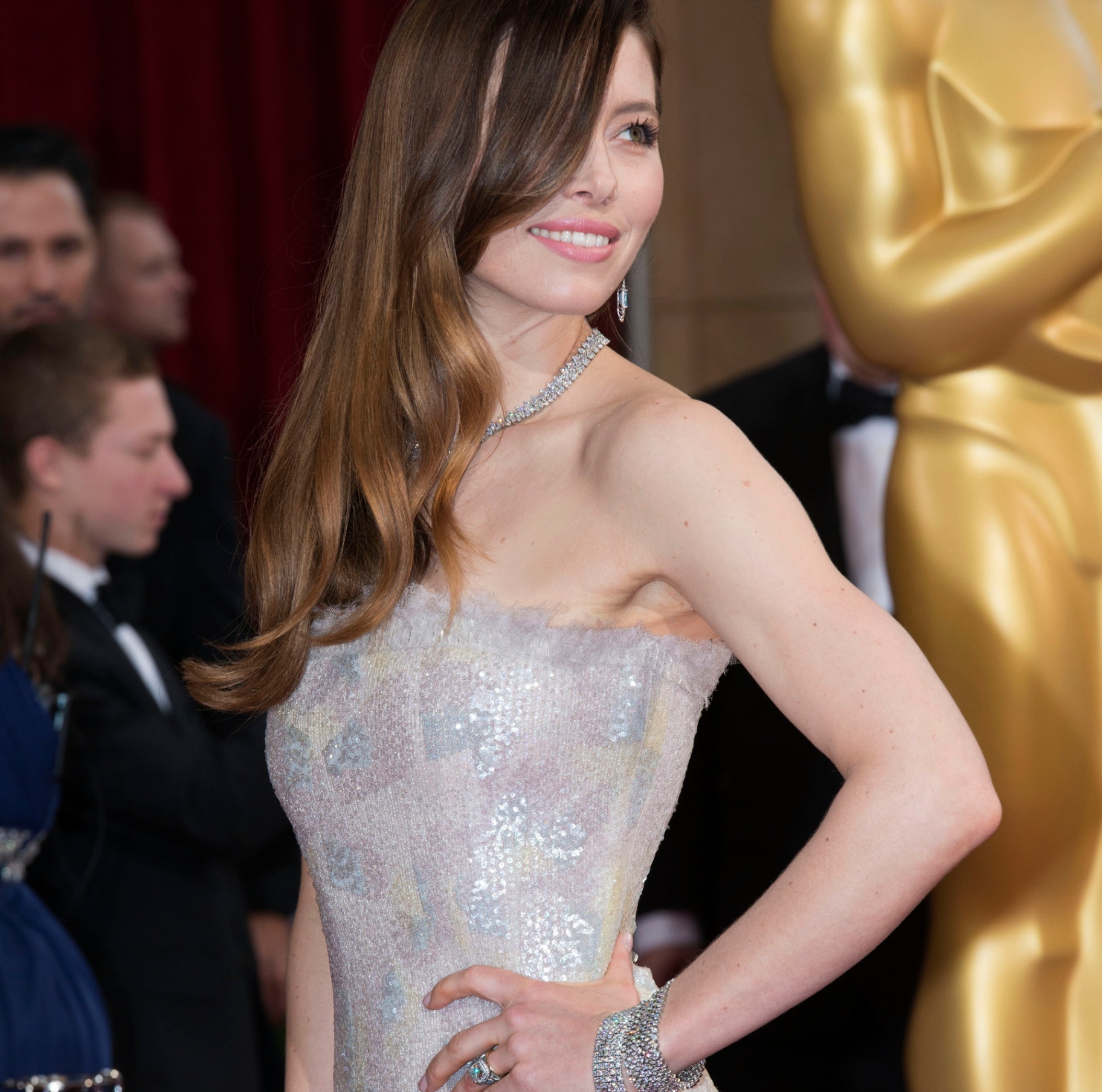 The shimmery shape-hugging dress made a subtle but spectacular statement. The dress complemented Jessica's curves beautifully and the back buttons made the dress more striking.
Jessica paired the outfit with Tiffany & Co. jewels that added to the dress's sparkle. This outstanding confection earned her the spot in the 'Best Dressed' list of that evening.
15. Rooney Mara
Cost: $100,000! Rooney is known to bring high-fashion severity to red carpets with her bold, beautiful looks. For the Academy Awards in 2016, she turned to French designer Givenchy.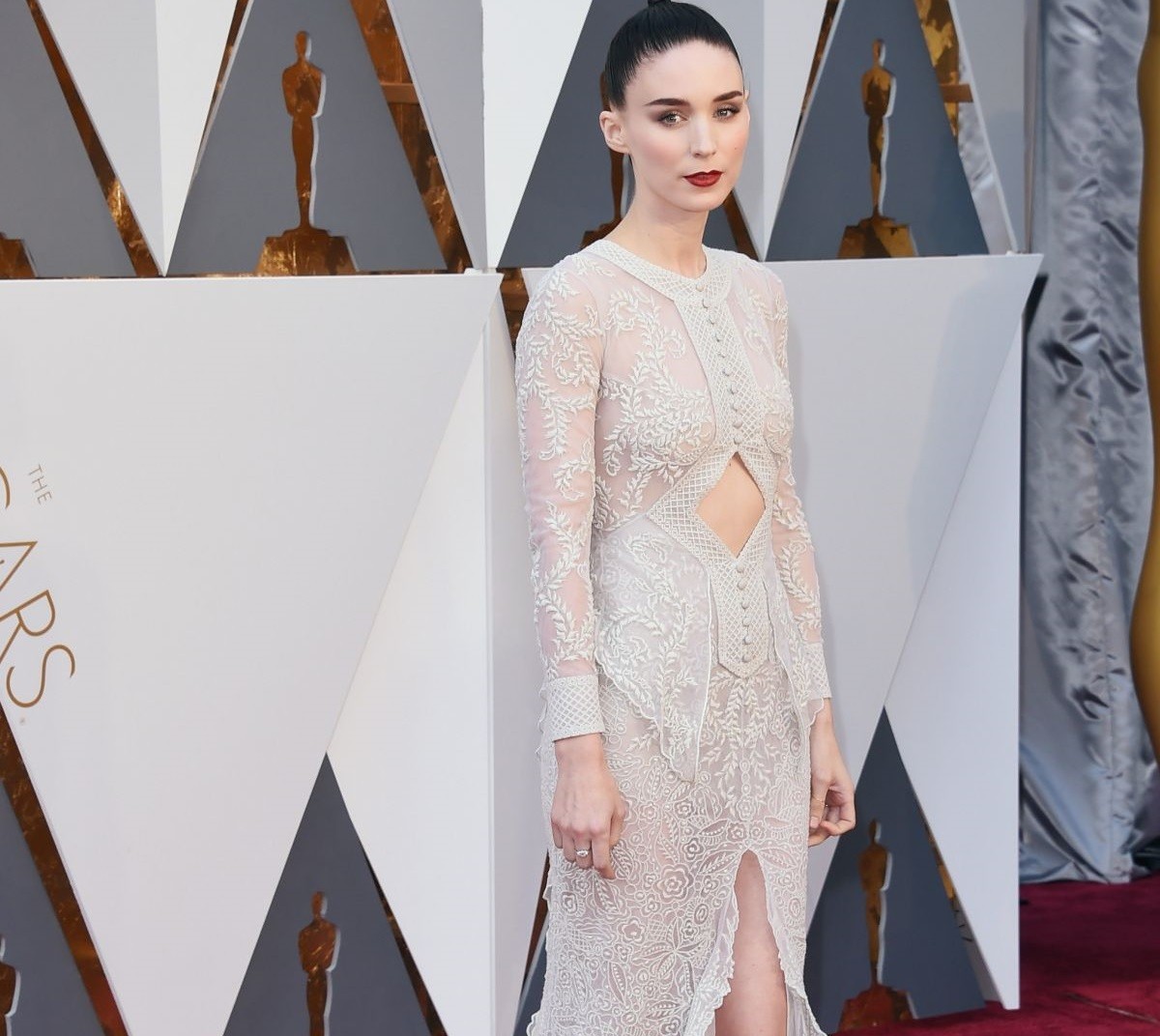 The white haute couture gown made heads turn. The floor-length dress had an elegant cutout to tease the eyes. The skirt opens in a front drape to show her toned legs and dazzling white platforms.
She flaunted Fred Leighton jewels and a cute pinhead bun. Fashion buffs were divided on her Oscar pick. Some loved it, and some thought she should bring more color to her Oscar choices.
14. Princess Diana
Cost: $137,000! Although Diana enjoyed wearing this blue gown designed by Catherine Walker, everyone remembers it for the Cannes Film Festival 1987.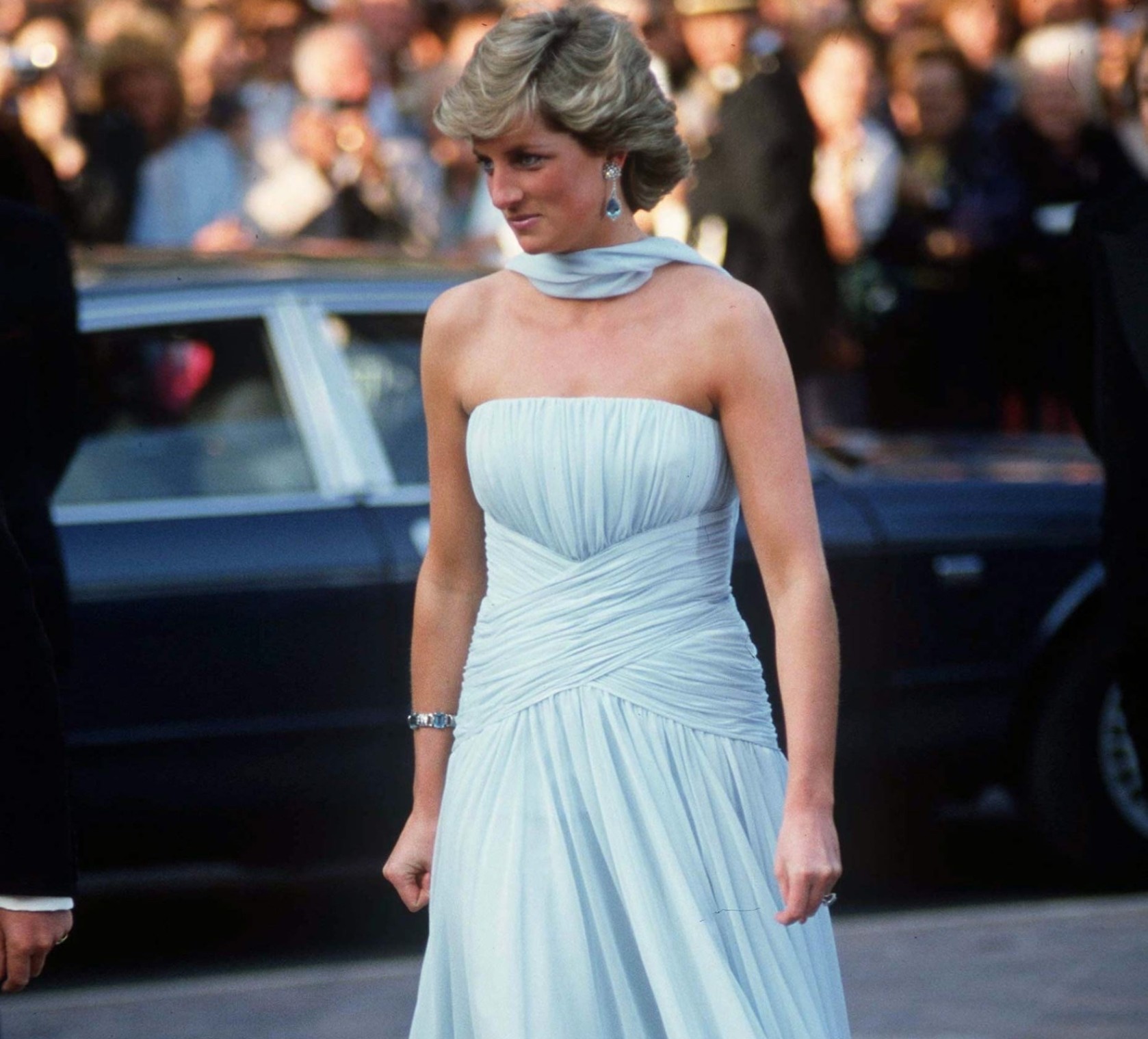 It is safe to say that this dress is something that millions remember Diana for, and we aren't surprised that it was auctioned for $137,000.
13. Lupita Nyong'o
Cost: $150,000! The 2015 Oscars were a rainy affair, but the pearls were pouring on Lupita's Calvin Klein gown. If the look could be summed up in one word, it would be: luxurious.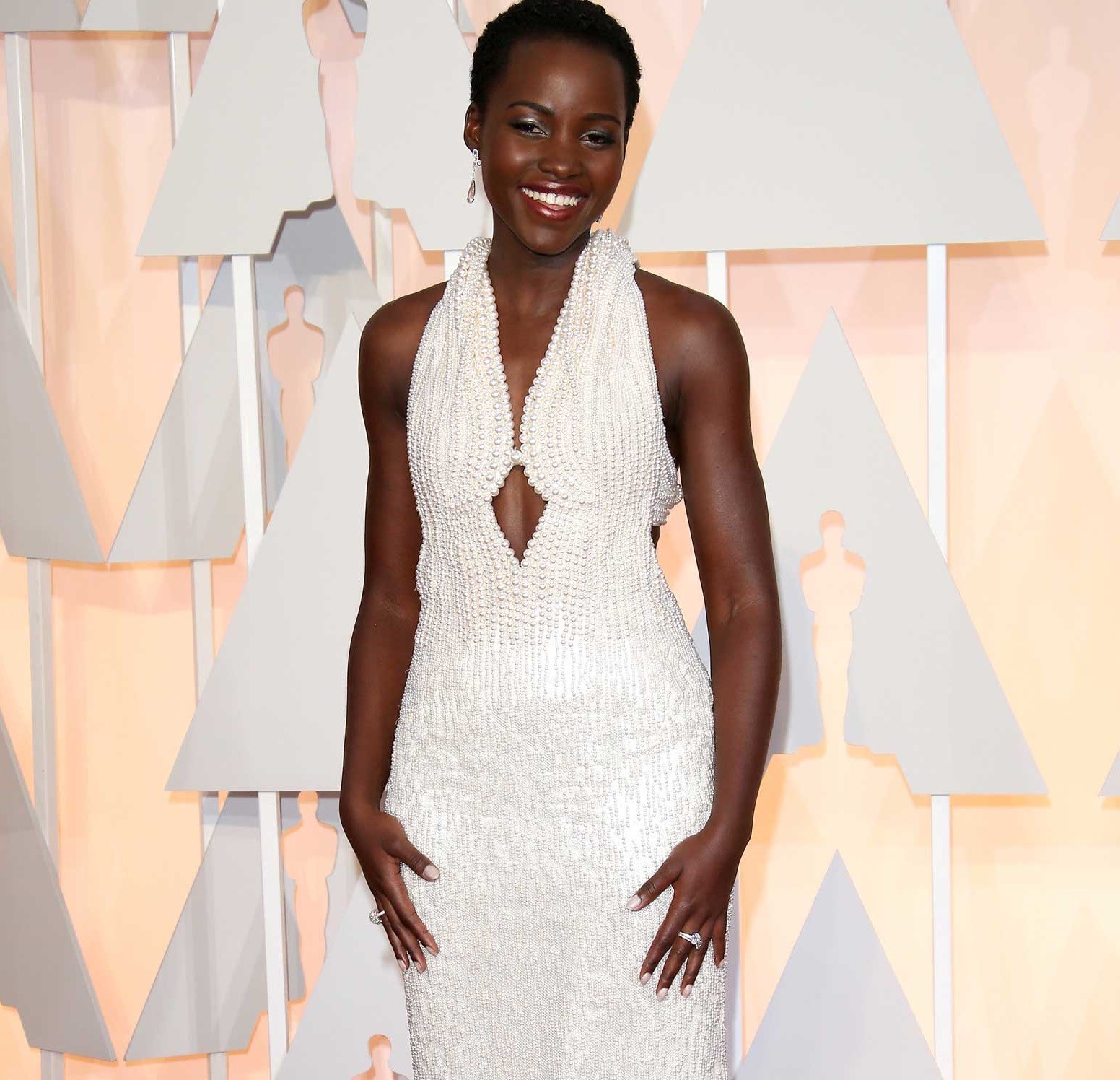 Lupita's custom gown is encrusted with 6000 pearls to create a unique texture quality. The metallic dress accented with a Calvin Klein Collection clutch and Chopard diamonds.
The ravishing Kenyan-Mexican beauty received much praise for her red carpet look, described as 'bold,' 'luminescent, and always willing to experiment with something new.
12. Cate Blanchett
Cost: $200,000! Rocking a spectacular Armani gown, Cate looked stunning during the Academy Awards 2007.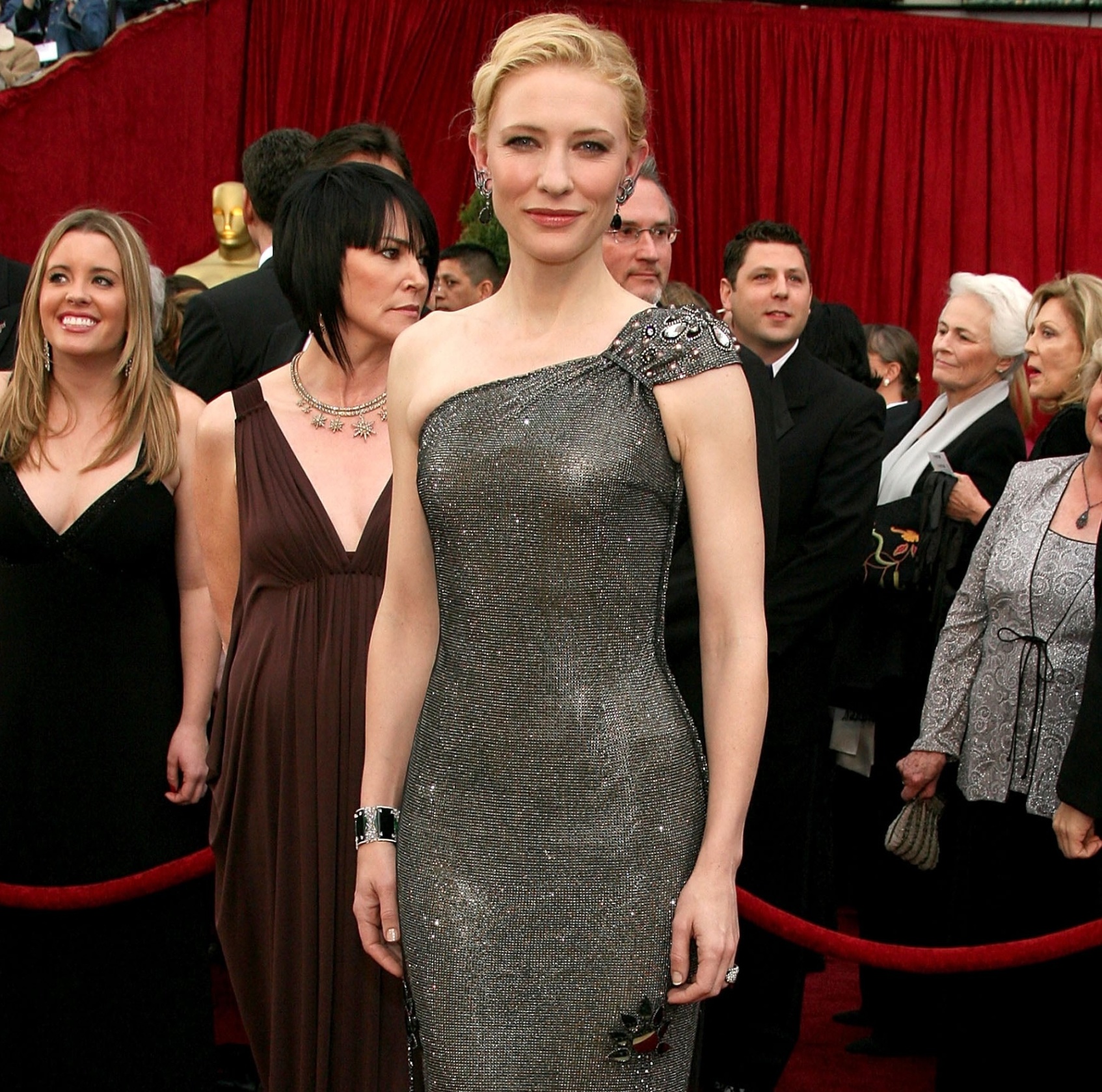 Nominated for her role in the Notes on a Scandal, she certainly won many fashion enthusiasts' hearts.
What highlights this memorable dress? An attractive open-shoulder design and Swarovski crystal embroidery.
11. Beyoncé
Cost: $300,000! Just shy of entering the Top 10 of this list, the Met Gala 2016 was pretty special for Beyoncé. In our opinion, it complimented the Manus ex Machina theme perfectly.
Made out of the Talalay latex, which is 100% organic, it is one of the most innovative and extravagant dresses worn at a Met Gala. Furthermore, it was embroidered with a few expensive pearls.
10. Princess Diana
Cost: $302,000! As the Princess of Wales, everyone was always looking at how Diana would dress, and she was always on top of her game.
For the White House dinner in 1995, she wore an elegant velvet off-shoulder gown.
Not only that, but she also got to dance with John Travolta. A pretty fantastic evening, you have to agree.
9. Audrey Hepburn
Cost: $923,000! Best known for her role in the movie Breakfast at Tiffany's, Audrey is widely considered the most attractive actress ever.
In the end, she is the one that popularized the sleek black gown.
The dress that she wore for the movie was auctioned for an impressive $923,000, just going on to show that the legacy Hepburn left is impossible to compete with.
8. Heidi Klum
Cost: $1 Million! Yes, Heidi Klum always looks outstanding, but her powerful appearance at the Golden Globes 2014 is something that fashion enthusiasts will remember forever.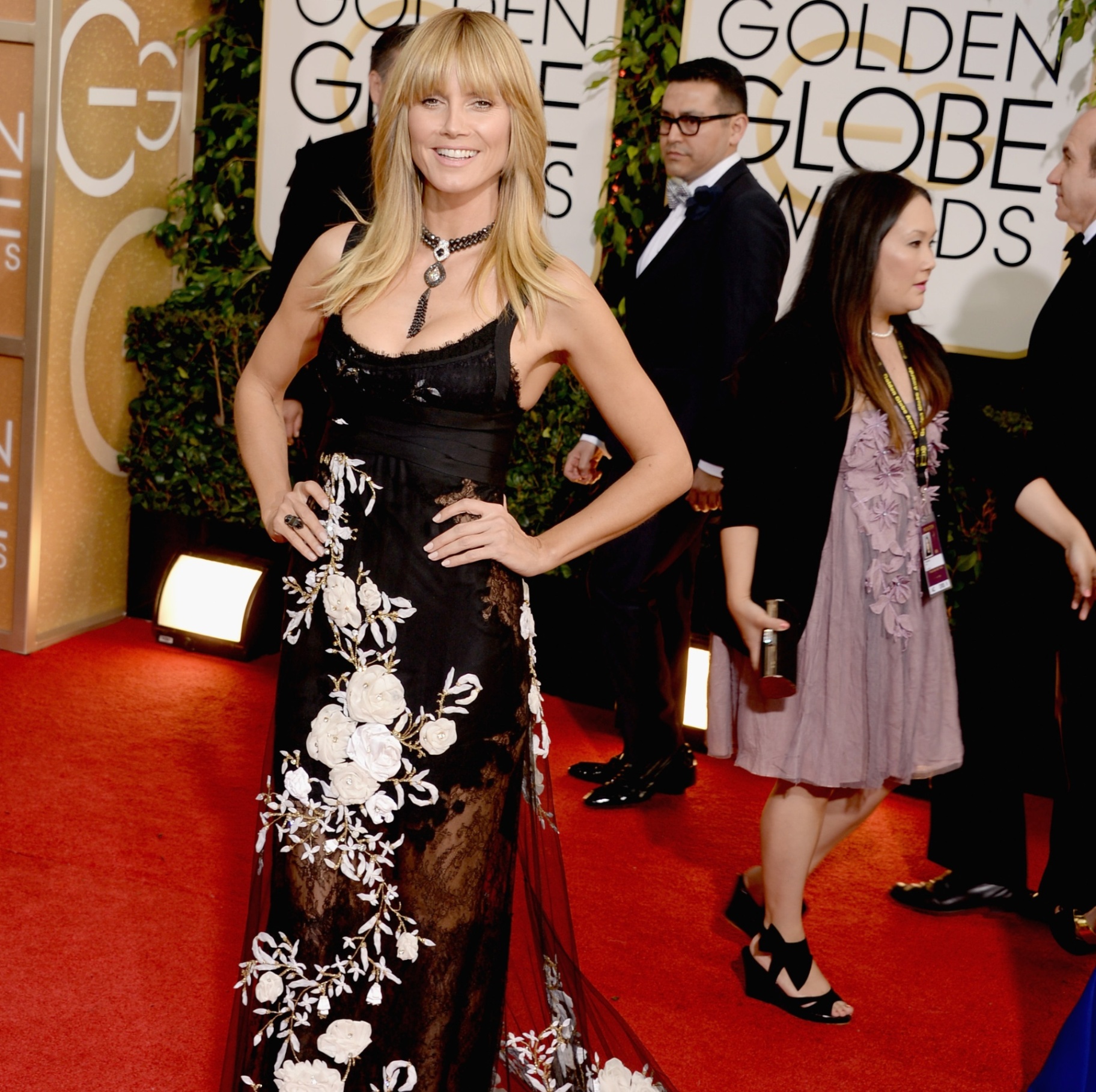 Wearing a dress and jewelry crafted by Lorraine Schwartz, she managed to wear a $1 million outfit with utmost confidence.
Its highlighting point? The 200-karat necklace accompanying the attractive black and white dress.
7. Nicole Kidman
Cost: $2,000,000! Nicole is known to nail Red Carpet looks, from street style to gorgeous gowns. Her 'Best Dressed' streak started with this Galliano for Dior dress at the 1997 Academy Awards.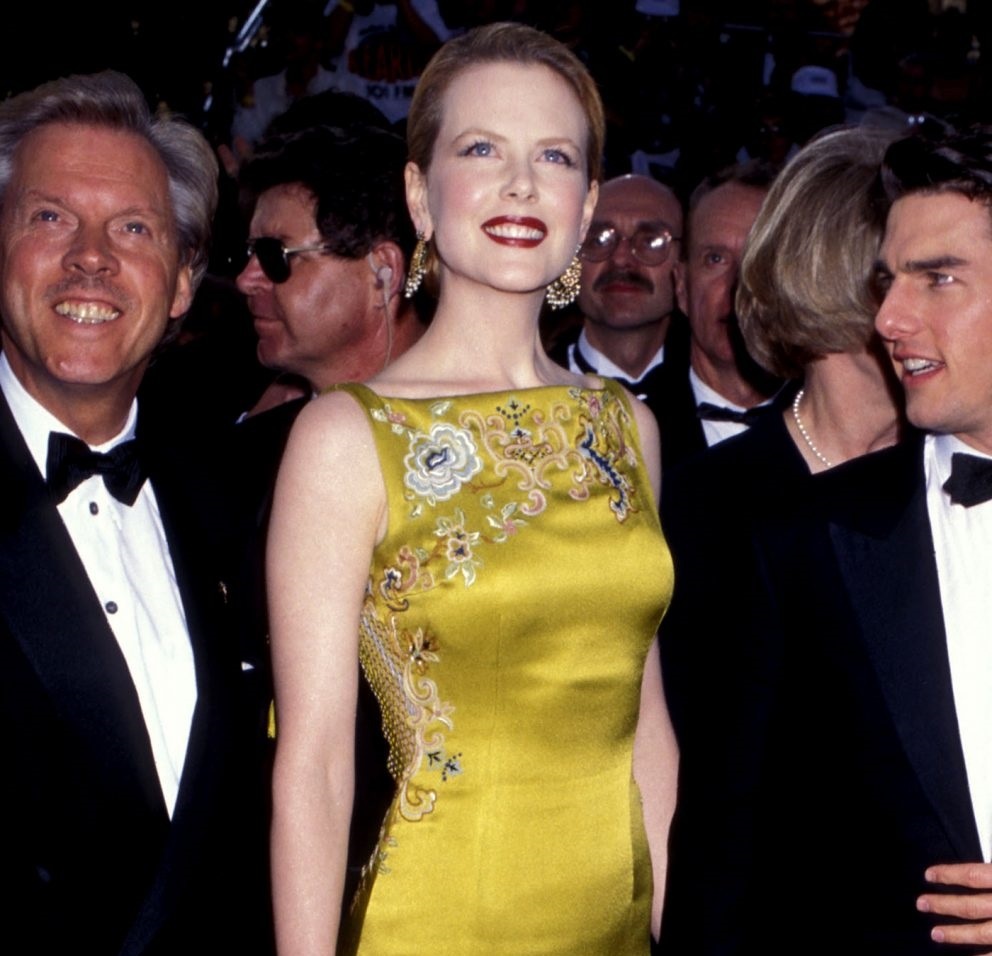 Kidman's red carpet look won her lots of media attention. The silk gown was embroidered with chartreuse chinoiseries, which made it distinguished. It was lined with mink along the slits up the side.
Galliano made a statement with this fresh look. The dress created Kidman's image as the experimental fashion diva we know today. It also raised the bar for other fashionistas.
6. Jennifer Lawrence
Cost: $4,000,000! Jennifer walked the 2013 Academy Awards red carpet in the most expensive outfit of the night. The dress was from the house of Christian Dior and cost an eye-watering $4 million.
Lawrence is often seen on red carpets wearing the designer in pale colors. This spectacular bride-style couture gown elegantly showed off Jennifer's beautiful shape and elegant shoulders.
The actress kept the look minimal by accessorizing it with a chromatic-colored small clutch and elegant earrings. Her flawless hairdo and sleek diamond necklace nailed the look.
5. Sofia Vergara
Cost: $4 Million! Sofia Vergara definitely stands as one of the most popular Latino actresses. She is both talented and beautiful.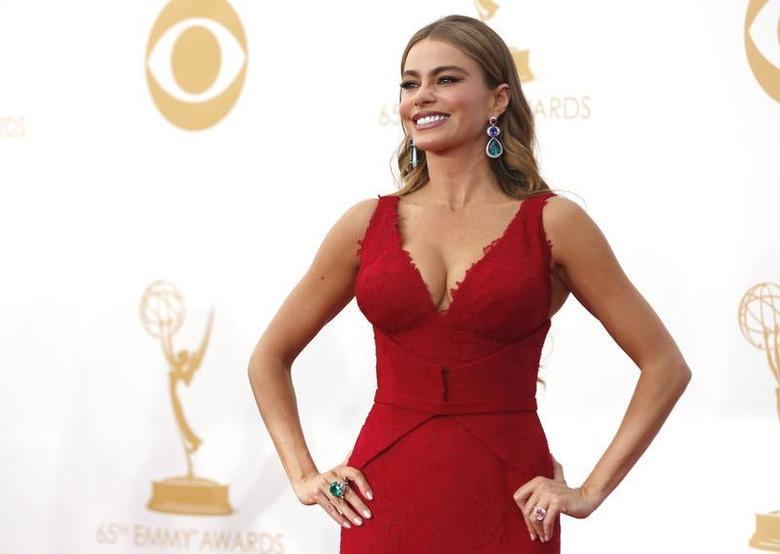 We are sure that she got even more fans after her appearance at the 2013 Emmy Awards wearing a stunning red gown.
Much like Heidi Klum, she complemented this dress with exceptional jewelry crafted by Lorraine Schwartz.
4. Marilyn Monroe
Cost: $5.6 Million! It wouldn't be a good list if we didn't include one of the most attractive celebrities ever.
Yes, we are talking about Marilyn Monroe and her "Seven Years Itch" gown.
Not only did this movie immortalize Marilyn, but her upwards gown, designed by William Travilla, was auctioned half a century later for more than $5.6 million!
3. Nicole Kidman
Cost: $7 Million! Understanding the Academy Awards' importance as an event, Nicole Kidman wanted to stun everyone at the show.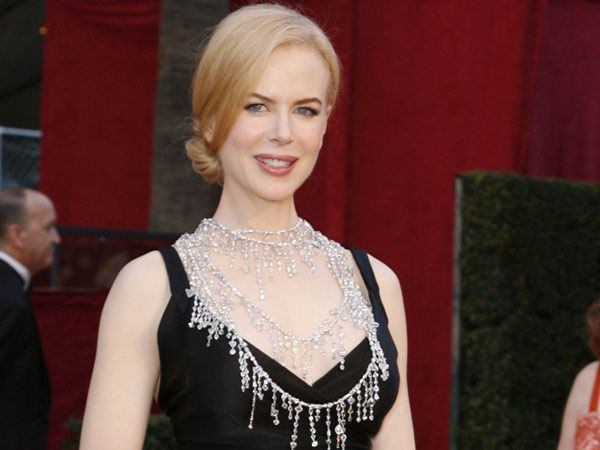 And boy did she do that! How? With a beautiful yet simple black dress and a 7000-diamond necklace!
Believe it or not, the jewelry and fashion designers claim that it took more than 6,000 hours to create this spectacular gown-necklace combination.
2. Lady Gaga
Cost: $30 Million! Although Lady Gaga enjoys wearing OTT outfits, the black velvet dress she chose for the 2019 Academy Awards is sleek and elegant.
But, what pumps the cost of this outfit is a spectacular Tiffany's necklace. Who designed the outfit? None other than the great Alexander McQueen.
One of the most astonishing trivia points about Lady Gaga's appearance at this event is that Audrey Hepburn wore the same yellow diamond that she did (Breakfast at Tiffany's).
1. Carrie Underwood
Cost: $31 Million! And the first place goes to one of the most popular country singers in the USA!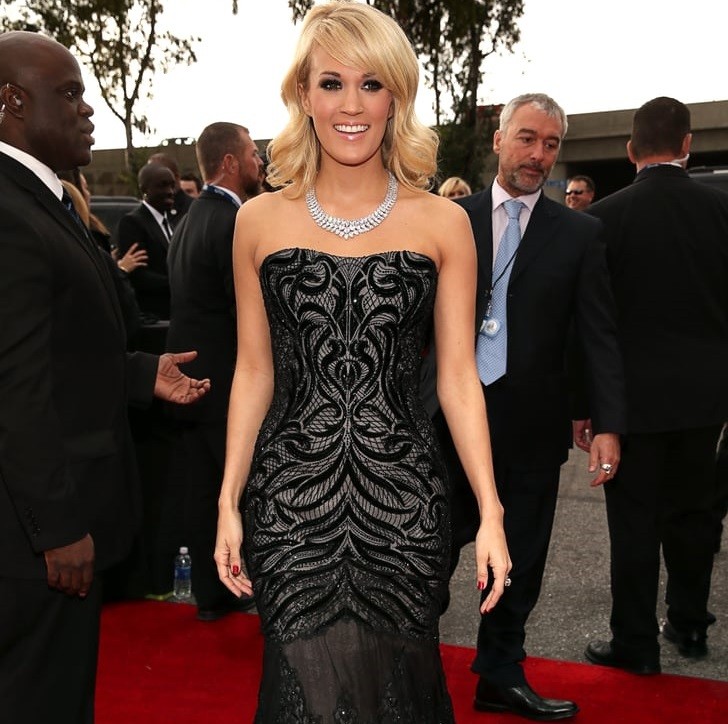 Yes, we are talking about Carrie Underwood and her appearance at the Grammy Awards back in 2013!
Apart from a patterned black gown that we were all impressed by, Jonathan Arndt's necklace adds even more value to this $31 million outfit!
Summary
These dresses are just some of the gorgeous outfits that red carpets have witnessed. With prestigious award shows happening every year, we never know when we will see the next one.
But no matter how many new styles get introduced, there's a legacy that some of these fantastic gowns will always carry.