Celebrities are probably one of the most influential individuals that can affect many people's lives. They hold the power to inspire the youth in pursuing their dreams, motivate people, and can bring out the best in anyone.
Betty White isn't only an amazing actress but also living proof that hard work, faith, and perseverance work together in the end. She may be known as a comedy talkshow host but there's more to her than this. Aside from her amazing career, White has also advocated for animal welfare and human rights.
Get inspired by White as she shares some best-kept secrets for living a long, happy, and healthy life. In this article, we're running down the personal life, career, and more facts about White, in addition to the tips for leading a quality life.
Who Is Betty White?
A lot of people can recall Betty White from her days on The Mary Tyler Moore Show and the iconic sitcom The Golden Girls. She's an American actress born in Illinois and raised in Los Angeles. White appeared in many other films and television shows, making her one of Hollywood's most influential actresses.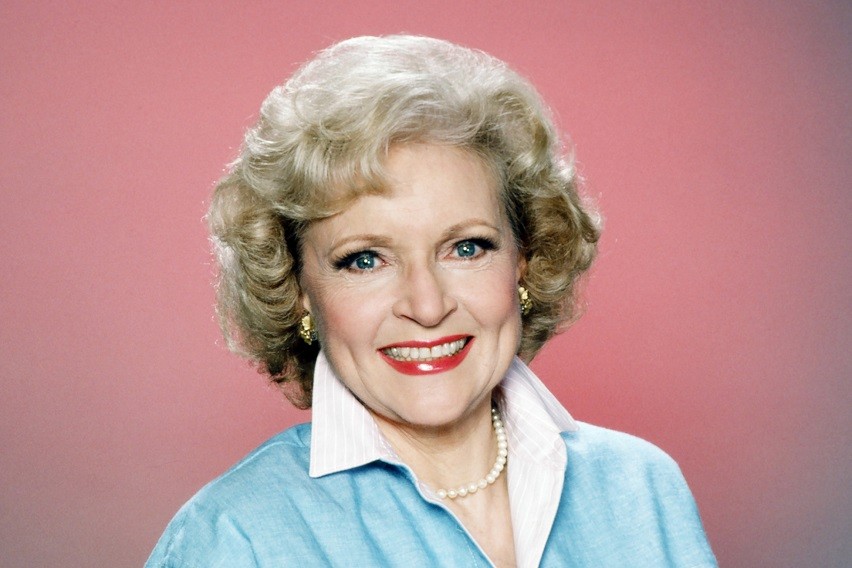 From sitcom shows to game shows, and comedy shows, White has earned a following due to her effortless talent in entertaining. In fact, she's known to be the longest-serving female personality in the world for entertainment. At the age of 99, she's still appearing on television.
For her excellent performances, she had received countless awards and recognition from different awarding bodies and organizations. Her career, spanning from voicing commercials to acting and comedy, brings joy to viewers, making her an important personality in the show business.
Early Life
Betty Marion Ludden White is an only child of Christine Tess and Horace Logan White. She was born in Oak Park, Illinois before the family moved to California when she was two years old. She attended Horace Mann School in Beverly Hills.
Before her big break, she was working as an assistant at a local television station. From there, she started her own first television series and became one of Hollywood's first female producers. Soon she started her own company, Bandy Productions, to develop her own projects.
Budding Career
Bandy Productions premiered the show Life with Elizabeth, with White in the title role. It ran from 1953 to 1955, and was one of the first shows to have a woman controlling the show as well as starring in it. After Life with Elizabeth, she was cast for the series Date with the Angels, a comedic domestic show.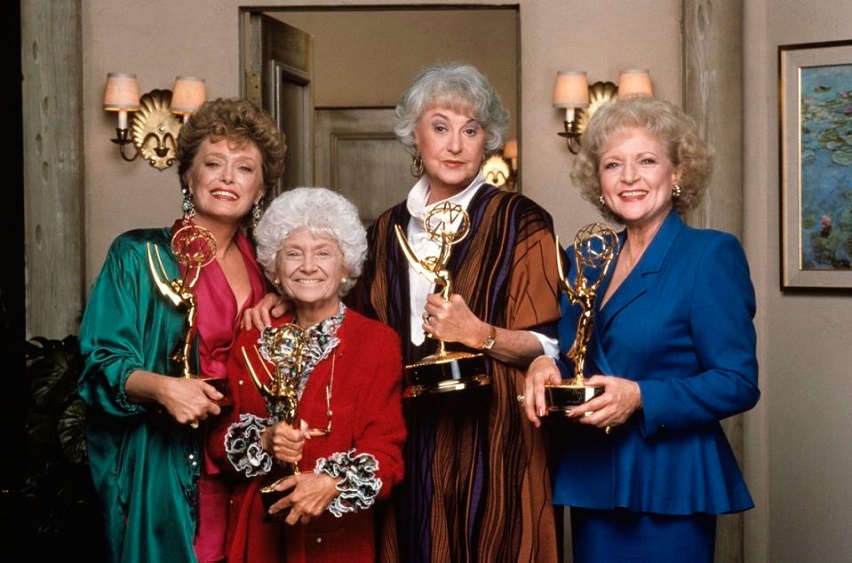 White's career was in full swing the following years, appearing on game shows like, To Tell The Truth, Password, and What's My Line. Her appearance on Password lead her to meet her future husband Allen Ludden, who was the host.
20 years into her career, in 1973, White began appearing on The Mary Tyler Moore Show. She became famous for her portrayal of Sue Ann Nivens, where she received three Emmy Award nominations.
Following this show, White had her own television show called The Betty White Show, which ran until 1978.
The Golden Girls
This particular show became one of White's most legendary works, for her role as Rose Nylund. The series, centered on the life of elderly women in Miami, became a major hit in Hollywood. In fact, White received a total of seven Emmy nominations from this show and finally won one in 1986.
The show ended in 1992, but White appeared in the spin-off show called The Golden Palace, which only ran for one season. The Golden Girls became a key project for White not only for the nominations but also for the time spent with talented cast members.
Personal Life
Prior to her marriage to Ludden, Betty White had been married twice before. In 1945, she married pilot Dick Barker but called it quits after staying a few months in his chicken farm in Ohio and recognizing that type of life isn't for her.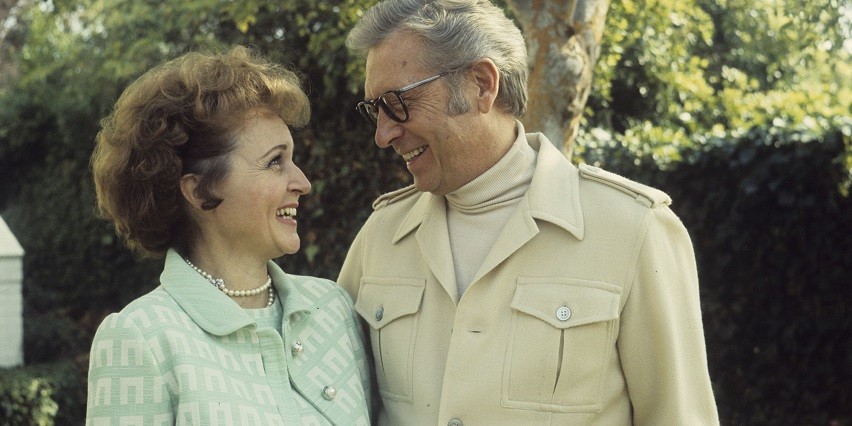 Two years after, she tied the knot with Hollywood agent Lane Allen, but after two years, the two separated. After dating Ludden, he reportedly proposed not once but twice, with White always turning both down. It was after the third one that White decided to reconsider marriage with Ludden.
On the third one, she said yes and they wed in 1963 in Las Vegas, Nevada. They never had kids, and White never had any children with previous marriages. Despite this, she claims to not regret not having children because she was able to pursue her dream and career.
Animal Lover and Author
Most people don't know but White is also an animal lover and advocate for animal welfare. For nearly 40 years, she served as a trustee of the Greater Los Angeles Zoo Association, educating the public on how to conserve endangered species.
More than this, she's also open about her fascination with dogs, and the animal kingdom as a whole. For her love of animals, White has published books like Betty & Friends: My Life at the Zoo, curating her time with animals.
It's also comprised of photographs of her favorite animals, anecdotes, and other content. She has also published numerous books about her life, career, and even wrote one for uncovering the tips for a healthier and happier life.
Tips for Leading Long and Healthy Life
As Betty White nears her centennial, she often shares lessons and tips for a quality life with no regrets. You can learn more about the journey to happiness, being fulfilled, and content in life from her books, but in this section, we'll uncover some of the most precious tips by comedy queen White.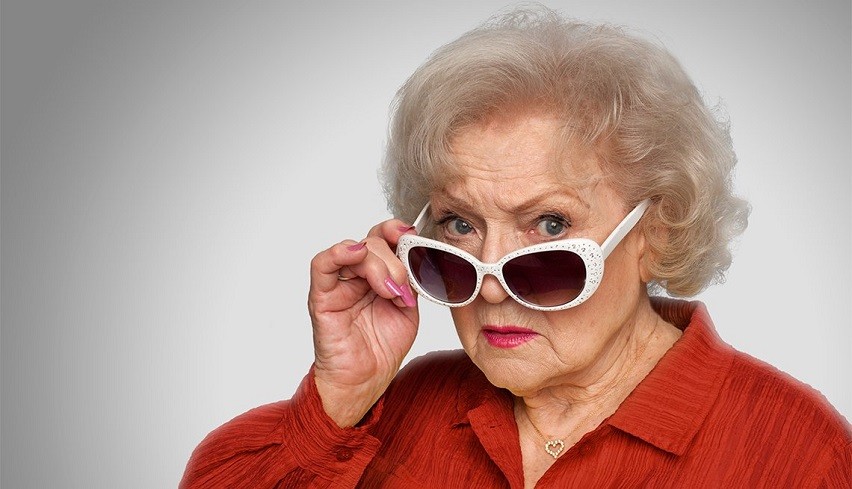 As we all know, she's done a lot of comedic work in the past and for this, she's become aware of how laughter can make someone feel renewed. White mentioned how a sense of humor keeps her going and how important it is to not take yourself too seriously.
She also said to prevent lying to oneself, and embrace the true you.
Positivity also influences longevity, and White says it's important to accentuate the positive and not the negative. While it's easy to complain about something or about any situation, it's best to say how great life is, and find good in every bad. By doing so, an individual carries a light aura that prevents stress from cultivating internally.
Avoiding Conflicts
One of the key tips White has to offer is to avoid conflicts and complaints. She said even though it's cliche to say, trying to see the funny and upside is better than the downside. It helps to keep a person in a good mood and to prevent budding frustration from negativity.
White also said how complaining is such a waste of time. She said she's easily bored with people who are always complaining and having nothing to say but bad things about life, people, and other affairs.
Keeping Occupied
White said to find things that keep you interested and engaged, indulge them, as it keeps you sane. Staying busy by being productive and fulfilled prevents you from obsessing over bad and negative things. However, it's also crucial to not only focus on oneself, because it wears out eventually.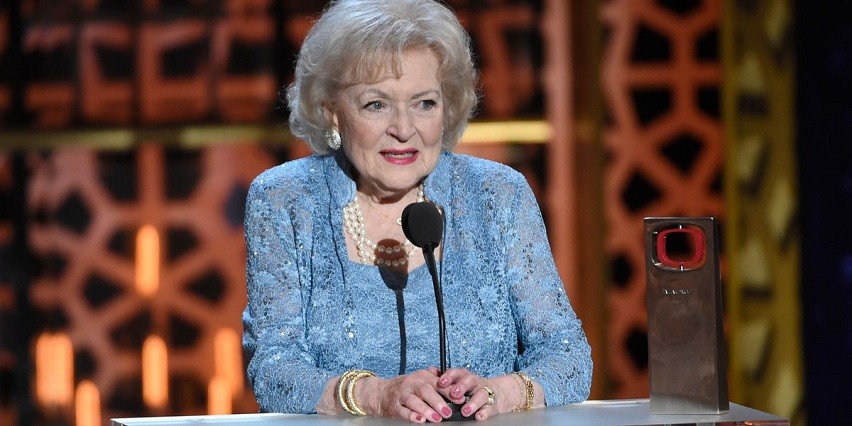 Her love for acting worked out because she's constantly working and busy at the height of her career. She said that more than anything, she enjoys work and working with people. In fact, White said she will keep acting as long as somebody offers something on the table that she finds worthy.
But for White, leading a long and healthy life means finding the balance between being busy and productive and taking a break. While work is important, White also highlights finding certain outlets to keep the passion thriving and avoid being involved in work all the time.
Exercise the Mind
Challenging one's brain to keep it sharp is integral for leading a healthier life. White mentioned how mind games like puzzles can keep the brain active. She herself enjoyed crossword puzzles, admitting she's addicted to them and cannot put them down.
Once in a while, it helps to exercise and challenge the mind to keep it in tip-top shape. It doesn't need to be mind bugging puzzles or quizzes; finding something to keep it sharp is enough.
Takeaway
Betty White isn't only an actress and comedienne but also an advocate, an animal lover, and pretty much a life coach. With her decades in the show business, she has tons of experience dealing with hectic schedules, busy lifestyles, fame, and gossip.
Throughout her life, she has shone as a beloved pop culture icon and continues to make people laugh and help people with her amazing life advice and tips.