Who doesn't remember this very popular show that aired in the early 1990s and lasted six seasons? Launching Will Smith's career, he went on to become even more popular and is one of the most beloved actors of our time.
But his career wasn't the only one that got a boost. In this article, we will take a look at our other favorite characters as well to see what they have done since the show and what they are doing now.
Will Smith
The show was based on the life of a fictional character who was played by Will Smith. We do not need to wonder what happened to Will Smith, as he has played in many well-known roles over the years after Fresh Prince.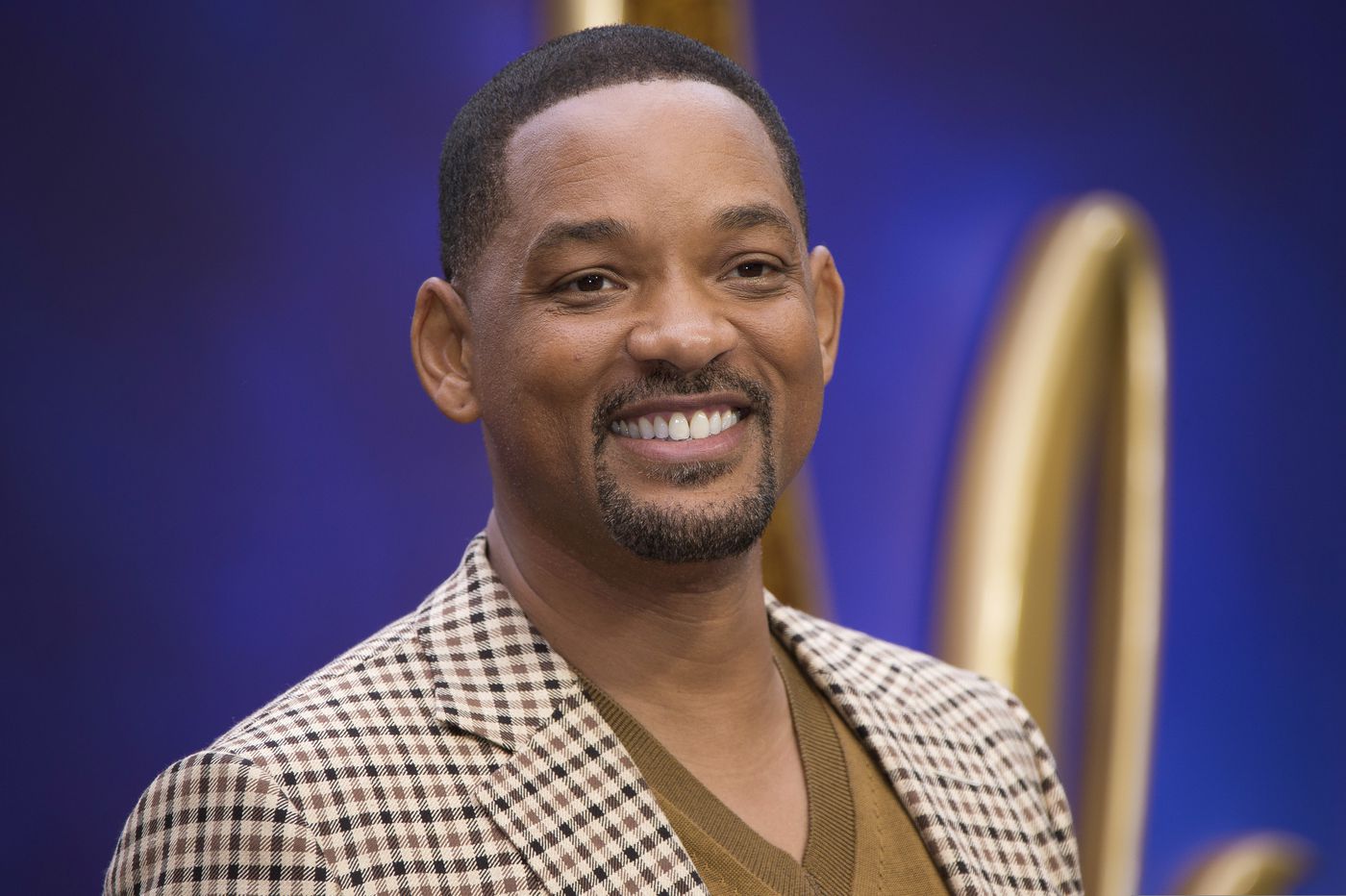 These days, Will Smith is very active on social media platforms such as TikTok, with millions of followers on his account. He certainly knows what it is to be a celebrity and stays available for all of his fans while we enjoy all the movies he has made.
James Avery
Today, we pay tribute to James Avery, who played the fresh prince's uncle, Philip Banks. James is no longer with us, but after this sitcom, this actor, voice actor, and poet made many contributions to the entertainment industry.
We remember him for his role in The Brady Bunch, as well as the role of Haroud Hazi Bin in Aladdin. He also played the voice of Shredder in Teenage Mutant Ninja Turtles, and he was the narrator of Disney's Animated Storybook: The Lion King.
Janet Hubert
Will's aunt, Vivian Banks, was played by Janet Hubert for the first 3 seasons of the show before she was fired for breaching her contract. Life after Fresh Prince was busy for Janet, she appeared in a number of shows, such as Friends and One Life To Live.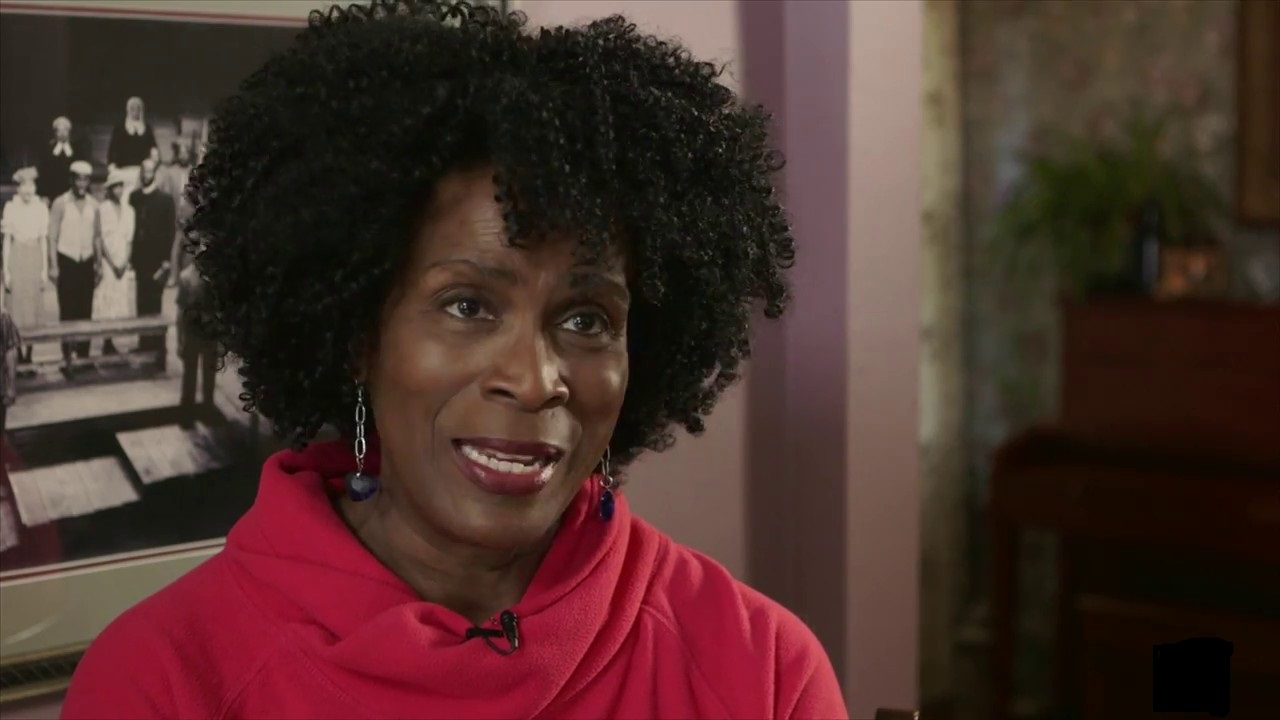 After many years of bad feelings between Will Smith and Janet Hubert, they made peace on the 30-year reunion of The Fresh Prince Of Bel-Air.
Janet's career may have taken a dip since she left Fresh Prince but she still made many appearances in several different TV shows.
Daphne Maxwell Reid
Daphne Maxwell Reid took over the role of Aunt Viv at the start of the fourth season and played this role until the show ended. Daphne was known for her role in Hill Street Blues as well as being a model and designer before she joined the set of Fresh Prince.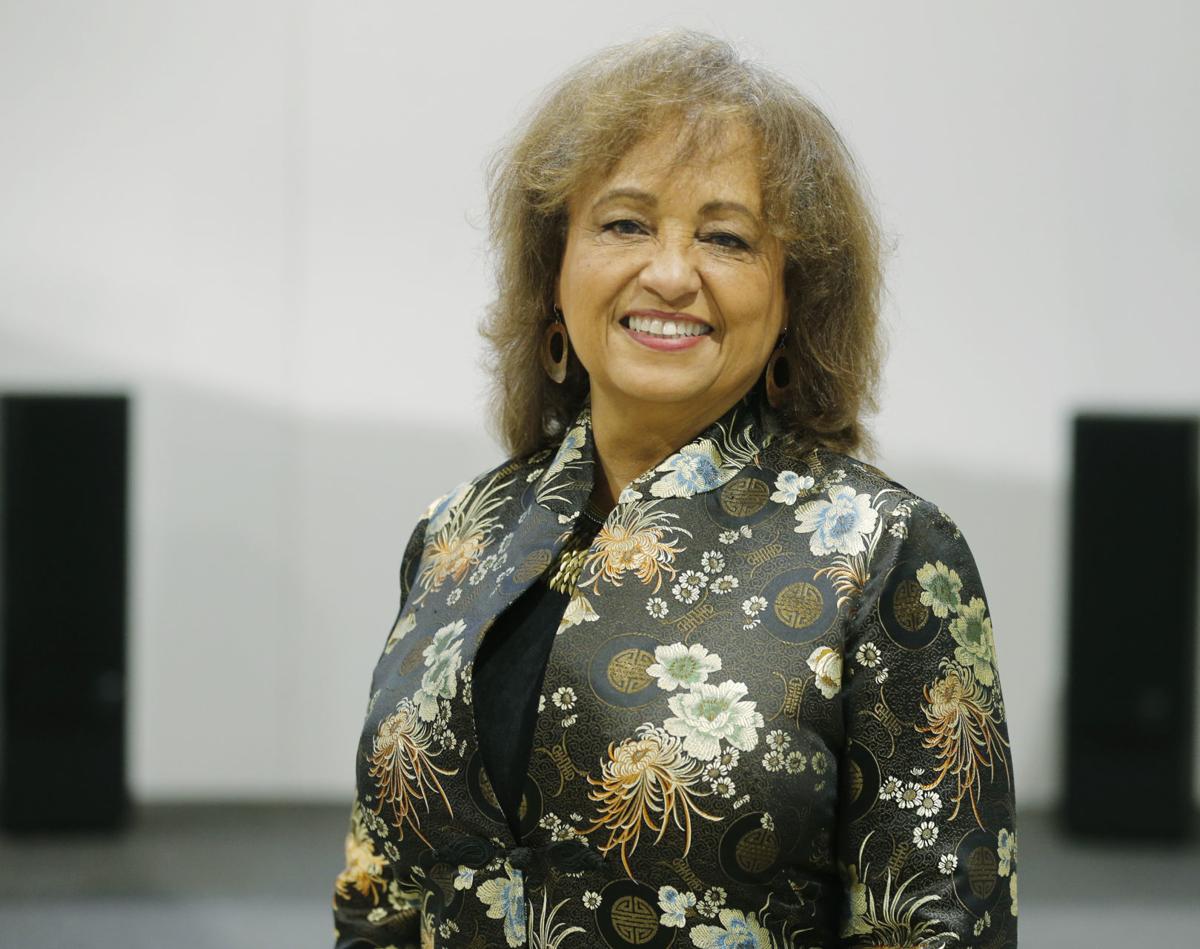 After the sitcom finished, she kept busy with another passion of hers – photography. She published a book about her work called Doors. She also starred as Miss Lucy in Harriet, a documentary film about the life of Harriet Tubman.
Alfonso Ribeiro
There was also the cousin with whom Will had many disagreements, even though they became good friends. The role of cousin Carlton Banks was played by Alfonso Ribeiro, who made a name for himself after The Fresh Prince Of Bel-Air.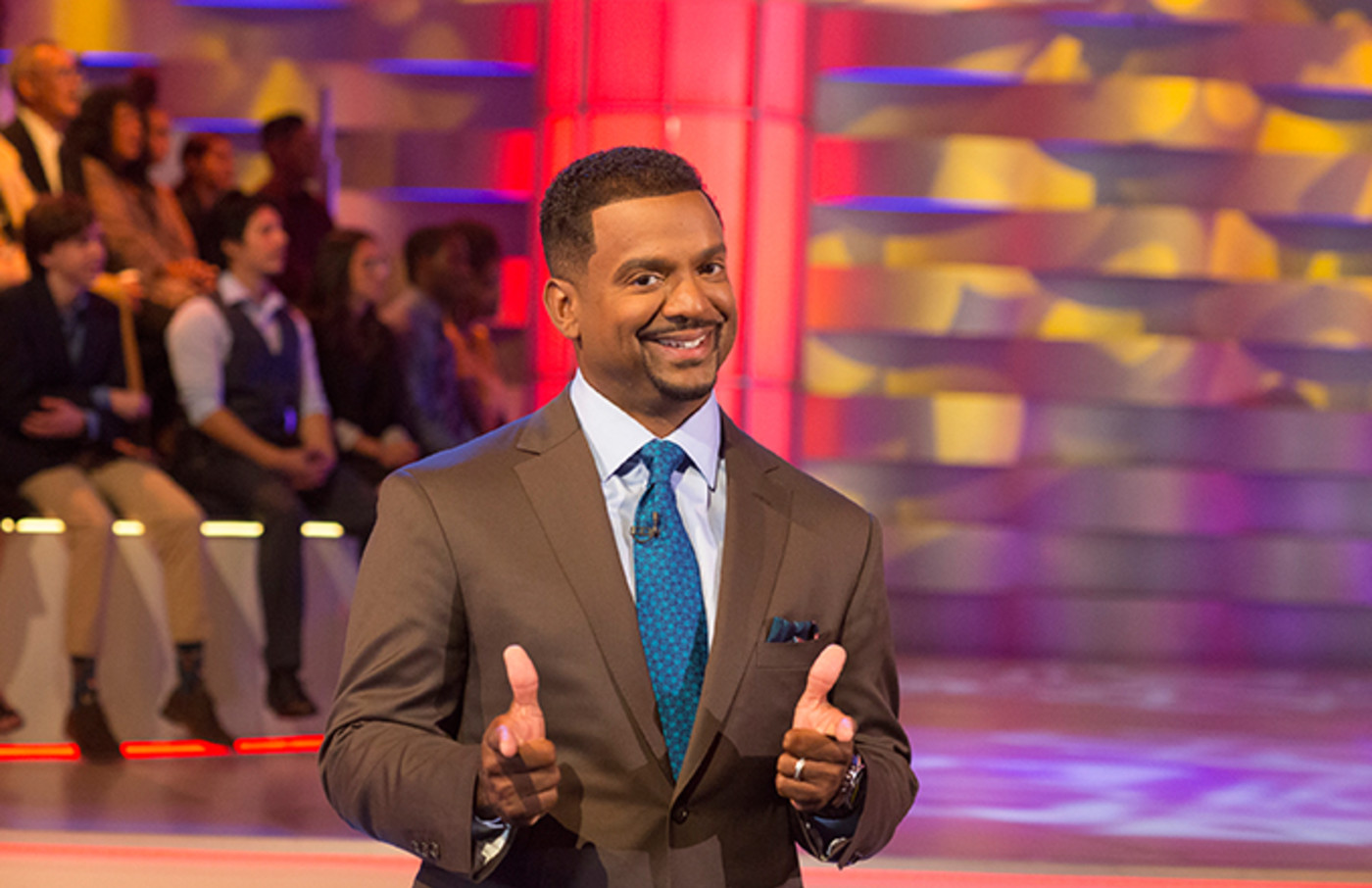 You will find Alfonso busy hosting game shows, which has made him quite a popular television personality over the years since 2008.
He also won season 19 of Dancing With the Stars alongside partner Witney Carson, and he currently hosts America's Funniest Home Videos, which kept him away from the Fresh Prince 30-year reunion.
Karyn Parsons
The oldest child of the Banks family, snobbish but kind-hearted daughter Hilary, was played by Karyn Parsons for the entirety of the show. She was also the one who kept Will on his toes with the constant critical attitude she had towards his poor upbringing.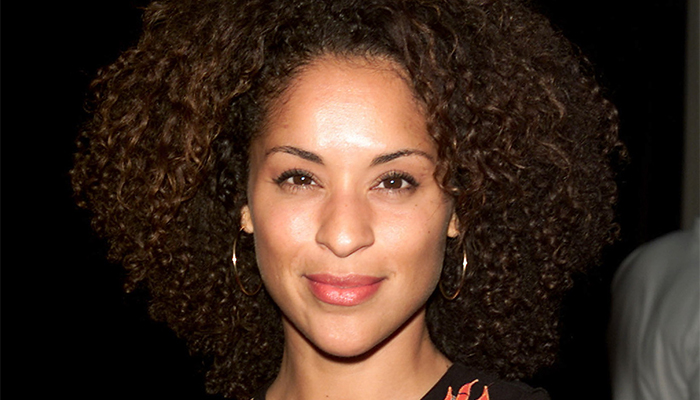 After the show ended, she founded the organization Sweet Blackberry, which produces short films for children about influential black people in history.
She also finished her first novel in 2019, which was named How High the Moon, which was inspired by her mother's real-life experience of growing up in the South.
Tatyana M. Ali
Tatyana played the youngest Banks sister, Ashley. She felt like a little sister to Will and did not like the high and mighty ways of her family.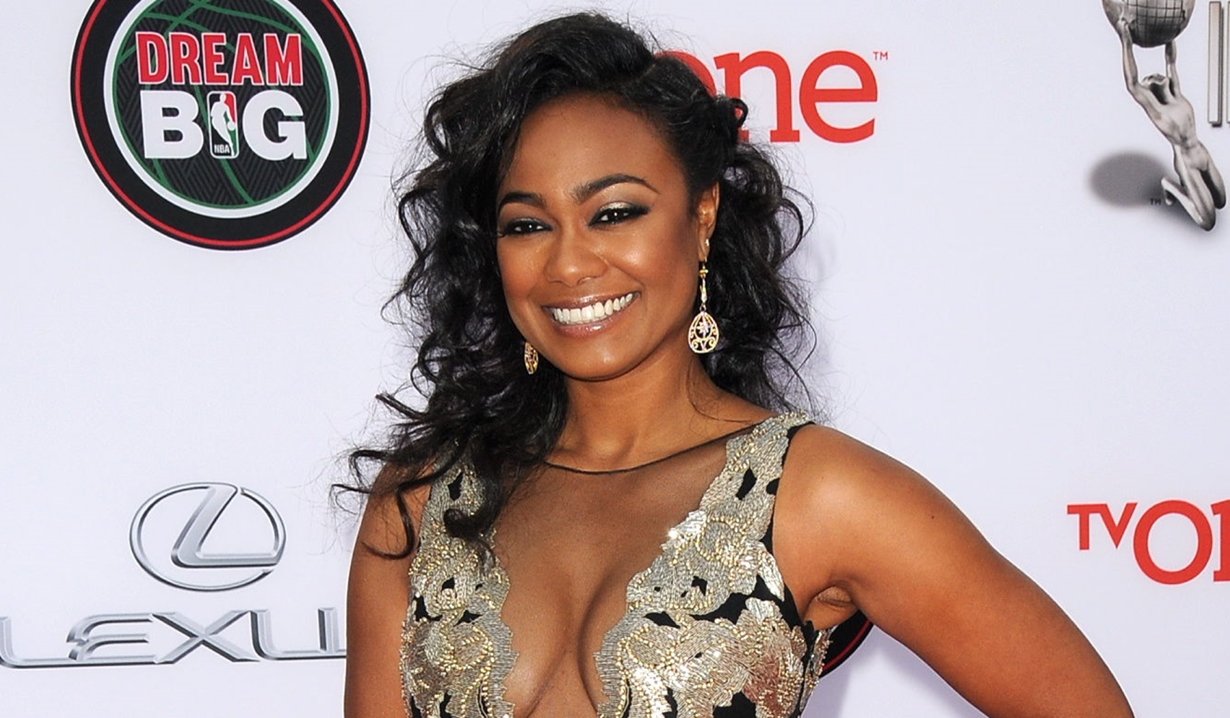 After Fresh Prince, she acted in a couple of Hallmark films, and she also played a part in The Young and the Restless. That is not all she achieved, though. She also earned a degree from Harvard in Government and African-American studies.
Joseph Marcell
We all remember the sarcastic and witty butler Geoffry, who was played by the English actor, Joseph Marcell. He always had to clean up after Will, but Geoffry felt like family to the Banks, and Will could not let a chance go by to make fun of the butler and his English manners.
After the show ended, Joseph moved back to London and became very much involved in theater, where he had a successful career.
He also played in a number of plays, like King Lear. Marcell also served on the board of the Globe Theatre.
Ross Bagley
Ross played the role of Nicky, the late-born son of Uncle Phil and Aunt Viv. He joined the set at the beginning of the fifth season and stayed on the show until it ended in 1996. Nicky and Will had a bond, and Will called him "Little man."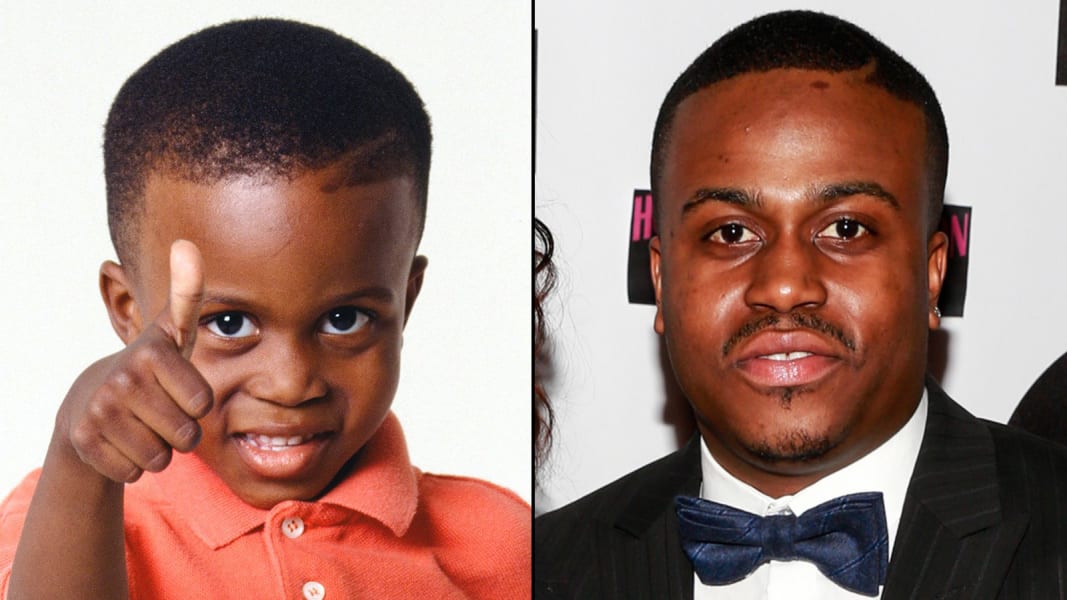 After Fresh Prince, Ross also acted in other movies and starred with Will Smith in the movie Independence Day in 1996.
He became a real estate agent and realtor, and he even started his own Facebook page where he shares tips about real estate. Plus, he also is a DJ under the name DJ Ro$$y B.
Jeffrey A. Townes, AKA DJ Jazzy Jeff
Jeffrey A. Townes played Will's friend, Jazz, who was first introduced in the show to be the drum instructor for Ashley, but he became good friends with Will. This is the same Jazz that was physically thrown out of the Banks' home by Uncle Phil.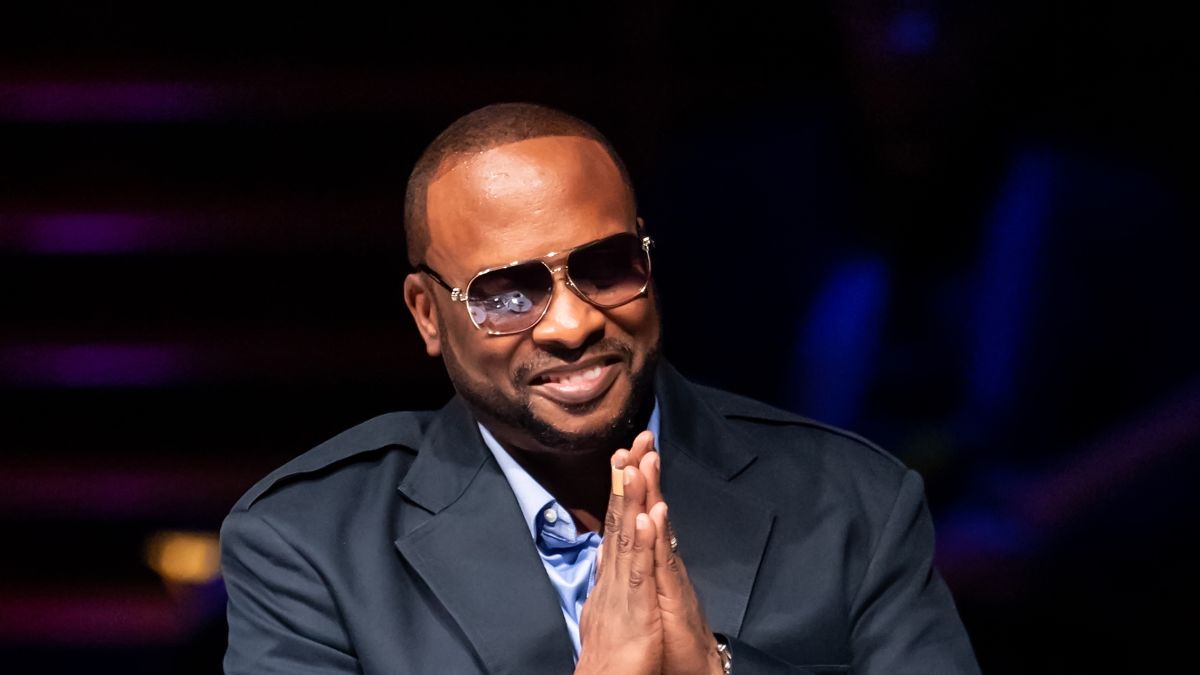 In May 2020, Will Smith and DJ Jazzy hosted a Break The Monotony Block Party on Instagram to celebrate the 30th anniversary of the show.
DJ Jazzy Jeff is still a DJ, and the two performed recently at the MTV Summerblast Music Festival and Livewire Festival in Europe.
Vernee Watson-Johnson
Vernee had a recurring role on The Fresh Prince Of Bel-Air and played Will's mother, who sent him to his aunt and uncle in California. She is well-known for her recurring role as Vernajean Williams in Welcome Back, Kotter, as well as many other roles that she has played in different shows.
This actress, voice actress, and author is also an acting coach. She also had guest roles on many popular TV shows and appeared in 6 episodes of The Big Bang Theory as the nurse Althea.
Nia Long
Nia played Liza Wilks, Will's girlfriend. She joined in the fifth season, and they eventually got engaged later on in the show. She was part of the show until it ended after its 6th season in 1996.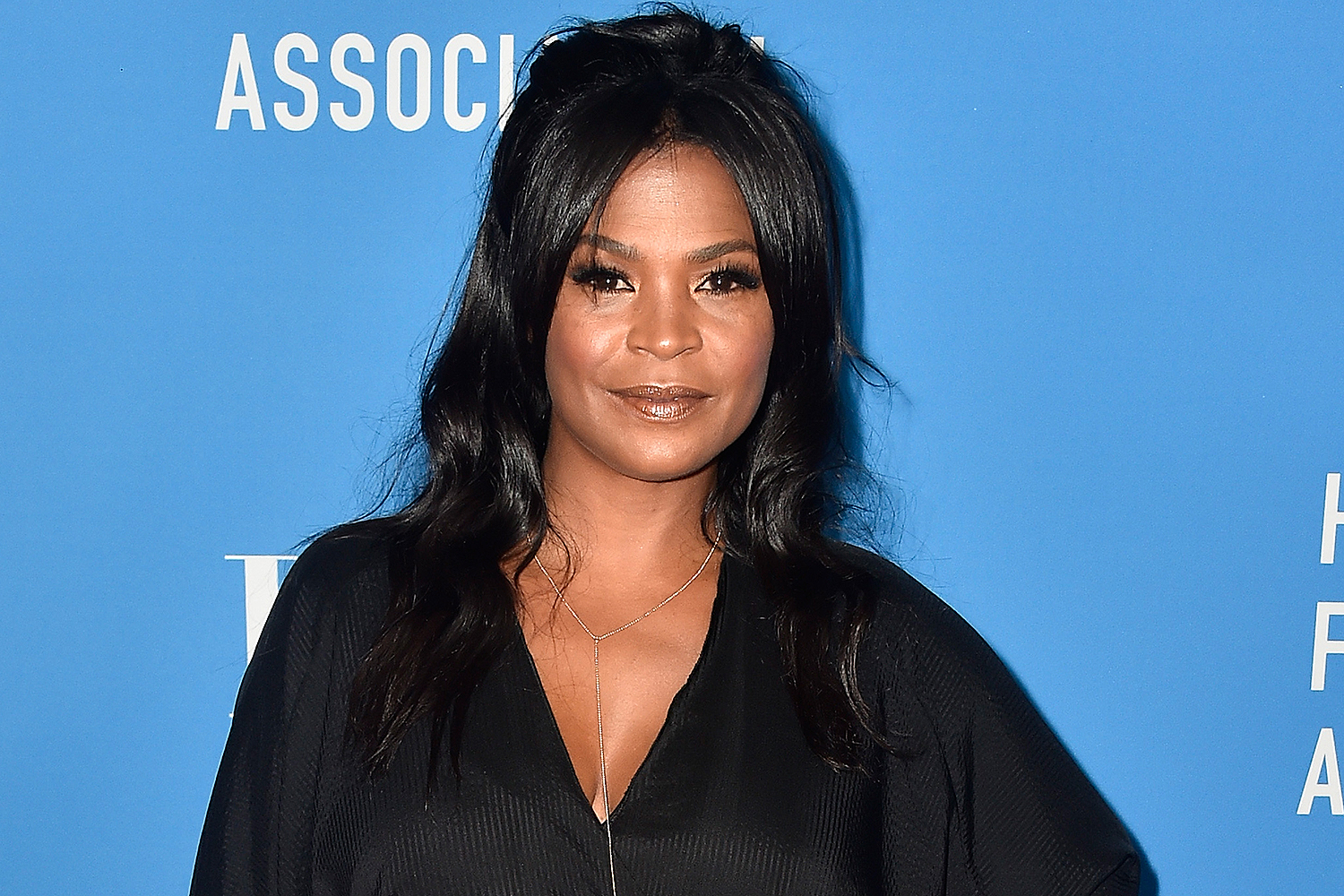 This was not the end of the road for Nia Long, as she went on to win the NAACP Award for Actress in a Drama Series for her role on Third Watch, not just once but twice!
Currently, she stars in the Netflix thriller, Fatal Affair.
Jenifer Lewis
Jenifer played the smart-mouthed Aunt Helen, who would appear in the show from time to time to make things a bit complicated for everyone. She stayed on the show from 1991 until it ended in 1996.
She also played the role of a judge in The Courthouse in 1995, as well as roles in films such as Sister Act and Poetic Justice. Currently, she stars in the TV show Blackish, where she has been since 2014.
Virginia Capers
In the role of Hattie Banks, the mother of Uncle Phil and a sweet grandmother with a witty personality was Virginia Capers. Unfortunately, Virginia died in 2004 after a long acting career.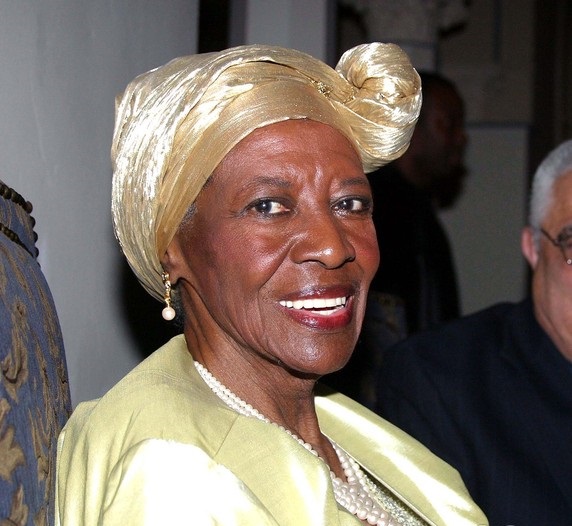 She acted in many movies and TV shows that stretched from 1969 until 1999. She also believed in the role of African-American actors in the entertainment industry and fought against stereotypes.
Michael Weiner
Best known for his wacky portrayal of Kellogg "Cornflake" Liberbaum, Michael Weiner made his mark on television due to his name on the show. He was shown to have befriended Will Smith on his first day at Bel-Air Academy.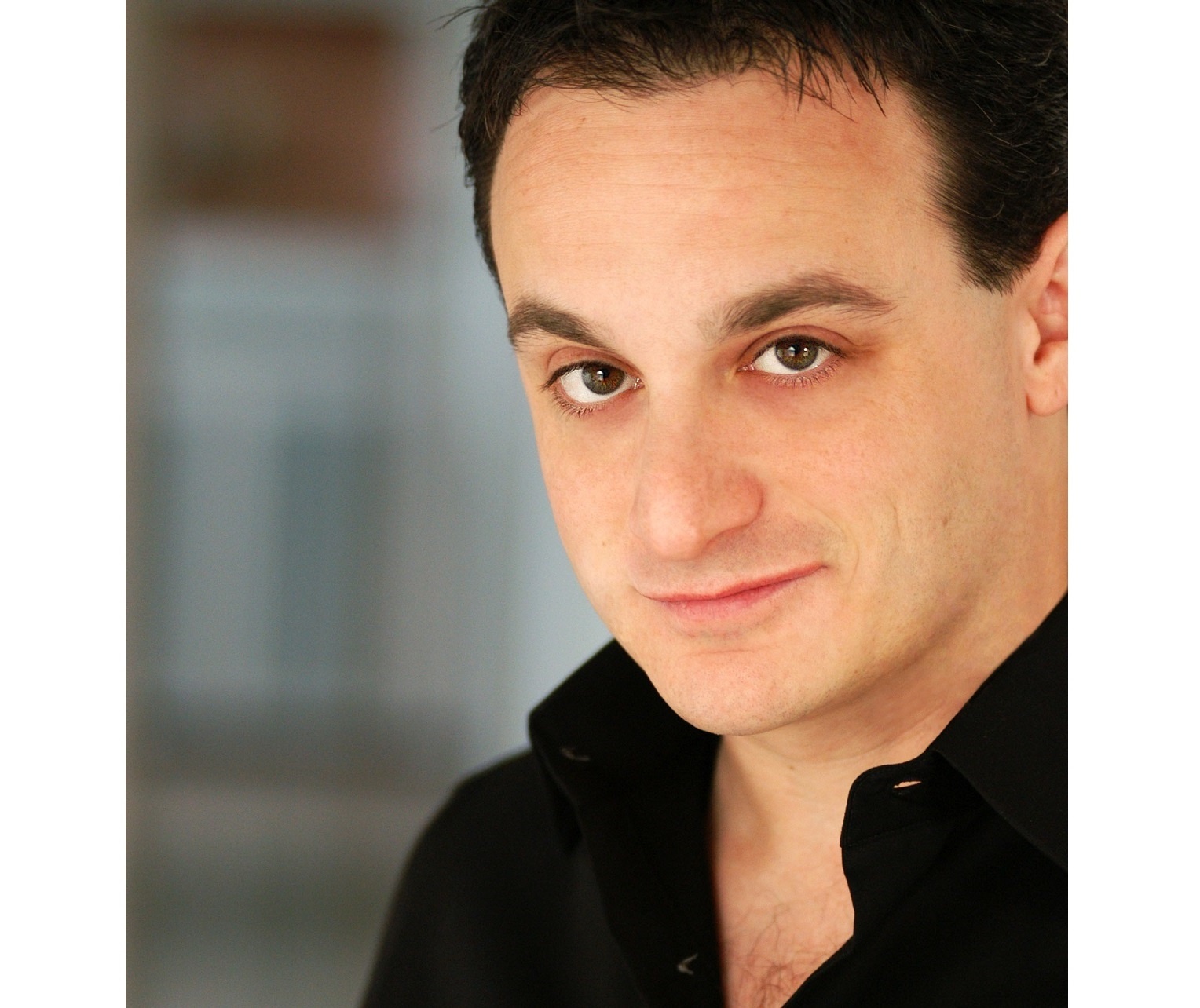 Before joining The Fresh Prince of Bel-Air, Weiner went on in Coupe de Ville as a young Buddy and The Wonder Years. He also joined shows such as Beverly Hills, 90210. As a composer, Weiner has had numerous credits in the field. He wrote the score for Man of the Century in 1999 and co-produced the same album.
Weiner also had his song, The Song in Your Heart featured in the television series Once Upon a Time. He also made songs for Cinderella 2 and High School Musical: The Musical – The Series.
Tyra Banks
Tyra Banks is one of the several celebrity appearances to grace the show. Here, she played Jaqueline "Jackie" Ames, a childhood friend and an ex-girlfriend of Will who moved to Bel-Air.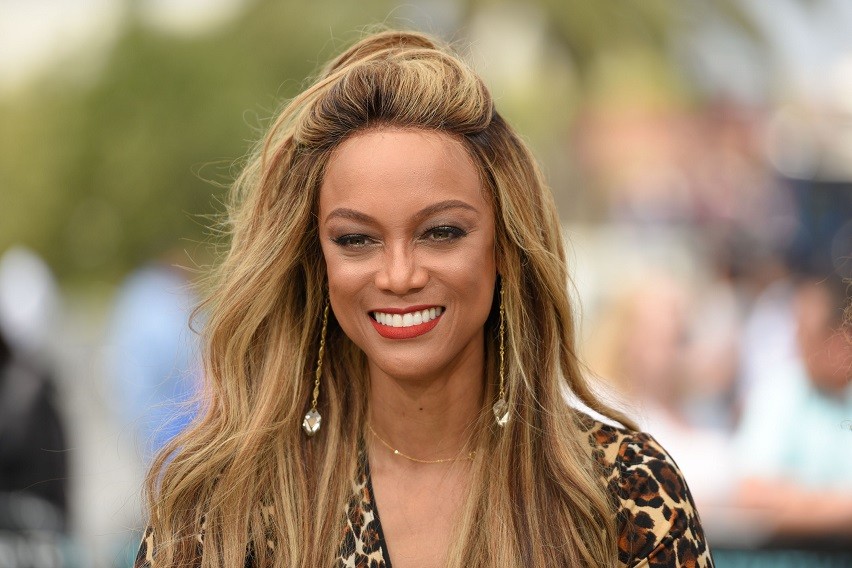 Prior to coming on the hit show, Banks was already a supermodel. She had walked 25 shows on the runway and was a constant in fashion editorials like Vogue, Elle, and Vanity Fair. She was also the first woman on the Sports Illustrated Swimsuit Issue and the first African-American woman on the cover of GQ and the Victoria's Secret catalog.
While Tyra is popular for her America's Next Top Model series, she also starred in other shows and films such as Life-Size with Lindsay Lohan and Coyote Ugly. As an entrepreneur, she has also dabbled in cosmetics, writing, and her own production company.
Jay Leno
Jay Leno is yet another guest star who graced the series and starred as himself. Here, the famous talk show host sued Will for slandering him, prompting the star of the show to go to Leno's studio to talk things out.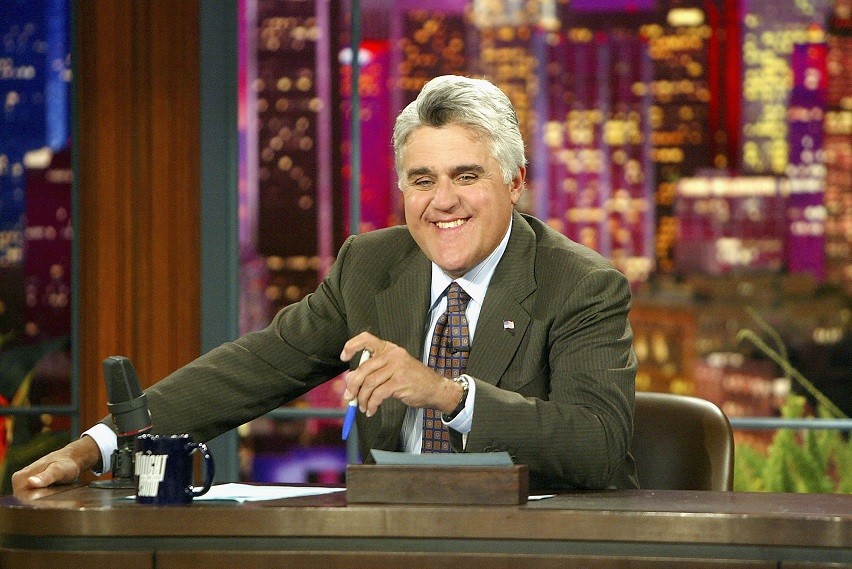 Seeing as Leno portrayed himself on the show, it makes sense that he is a big name in the industry. After all, he hosted one of the biggest and most famous talk shows in Hollywood called The Tonight Show with Jay Leno from 1992 to 2014.
Leno also hosted his own shows, named The Jay Leno Show and Jay Leno's Garage, the latter of which showcases cars and motor vehicles. This 2021, Leno is slated to host yet another show called You Bet Your Life.
Charlayne Woodard
Charlayne Woodard played the role of Janice Smith in The Fresh Prince of Bel-Air. We all know her as the strong and steadfast aunt of Will who surprised everyone in her family with an engagement, and eventual marriage, with a white man, Frank.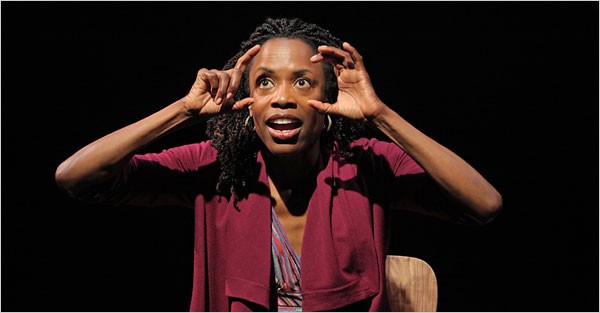 Before playing Aunt Janice, Woodard received a nomination for the best-featured actress in a musical for the Tony Award for her performance in Ain't Misbehavin'. She has also played other supporting roles in One Good Cop, The Crucible, Unbreakable, and Glass.
After her stint in The Fresh Prince of Bel-Air, she also starred as Vonda in Roseanne, and later on, in Law & Order: Special Victims Unit, The Blacklist, and Pose.
Perry Moore
We all know Perry Moore as one of Will's most beloved and closest friends in Bel-Air, Tyriq "Ty" Johnson. He was part of the friendship trio along with Jazz and was lovingly remembered for their adventures, including their appearance on the Double Trouble show.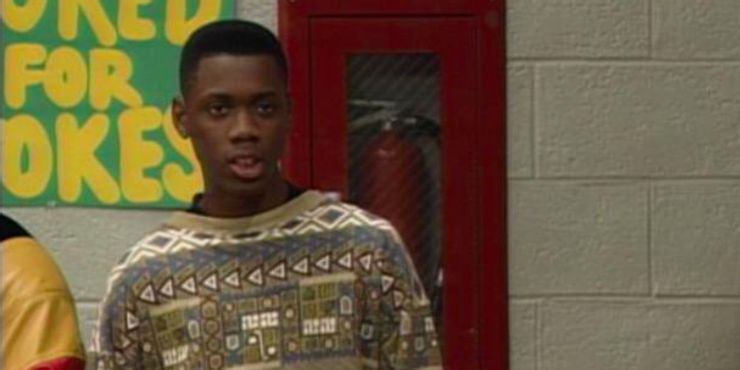 Moore's television credits do not end with the Fresh Prince itself. He went on to star as Antonio Hopkins in Class of '96 and as Odell P. Smith on Days of Our Lives. Besides this, Moore also joined the cast of NYPD Blue and starred in TV movies such as Innocent Victims.
Brian Stokes Mitchell
Brian Stokes Mitchell played the role of Trevor Collins-Newsworthy, an uber-confident, and pretentious newscaster as well as the boyfriend of Hilary. Although Trevor met his untimely demise just as he was planning to propose, we appreciated how his story moved the series.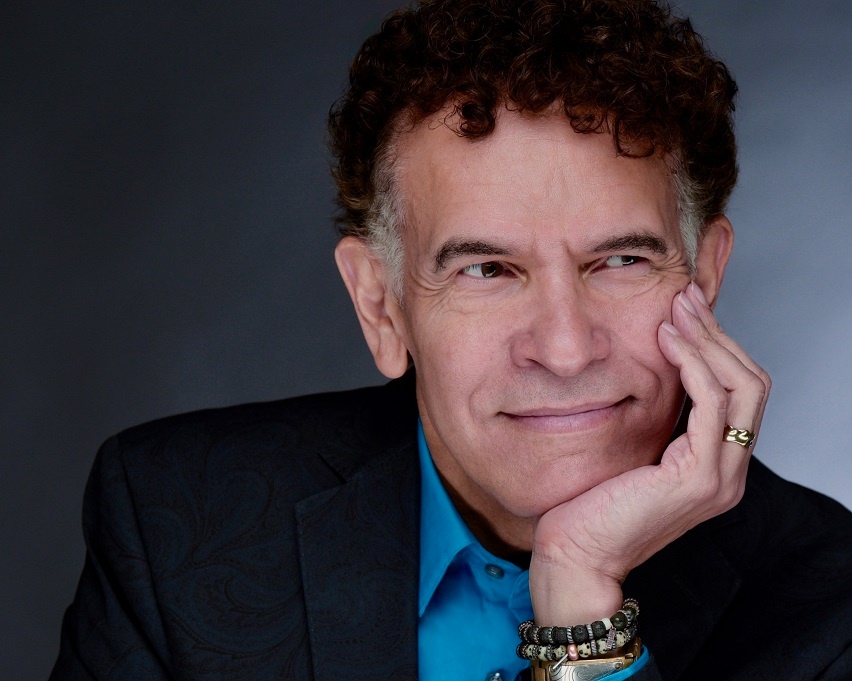 Mitchell's voice proved him to be a formidable news anchor in the series, and it also attributed to his performance as a baritone singer and a leading man on Broadway. He was even recognized for his performance in Kiss Me, Kate as well as Ragtime in 1998. Other notable Broadway appearances include King Hedley II, Man of La Mancha, and Sweeney Todd.
To date, Mitchell has two albums under his name. He also lent his singing voice to Jethro in The Prince of Egypt. Mitchell guest-starred in a number of television shows. These include Ugly Betty, Glee, and Mr. Robot, the latter of which he also had a recurring role. He has also done numerous voice-overs for animated shows and movies.
Jim Meskimen
For eagle-eyed viewers of The Fresh Prince of Bel-Air, you might have noticed Jim Meskimen playing Professor Jeremy Mansfield in the third episode of Season 4 and Werner in episodes two and three in Season 6.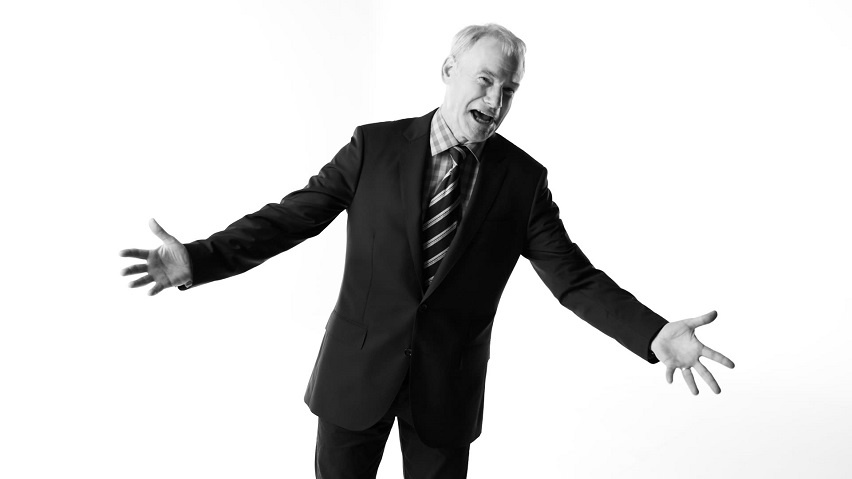 While his Fresh Prince roles may seem minor, he has been doing bigger roles in more recent works. He is particularly active in animated superhero films such as Batman vs Teenage Mutant Ninja Turtles (2019) as the voice of Commissioner Gordon and Scarecrow. He voiced the animated versions of Dwight D. Eisenhower and John F. Kennedy in Superman: Red Son (2020).
Aside from films, he was also active in television. He voiced animated characters such as Beroul in Constantine: City of Demons (2018) and Ron Howard in Family Guy (2018). He also had roles in recent television series' such as The Good Place and The Kids are Alright.
Johari Johnson
Johari Johnson's roles in the show may be difficult to pinpoint, especially as she played different characters in the five episodes she appeared.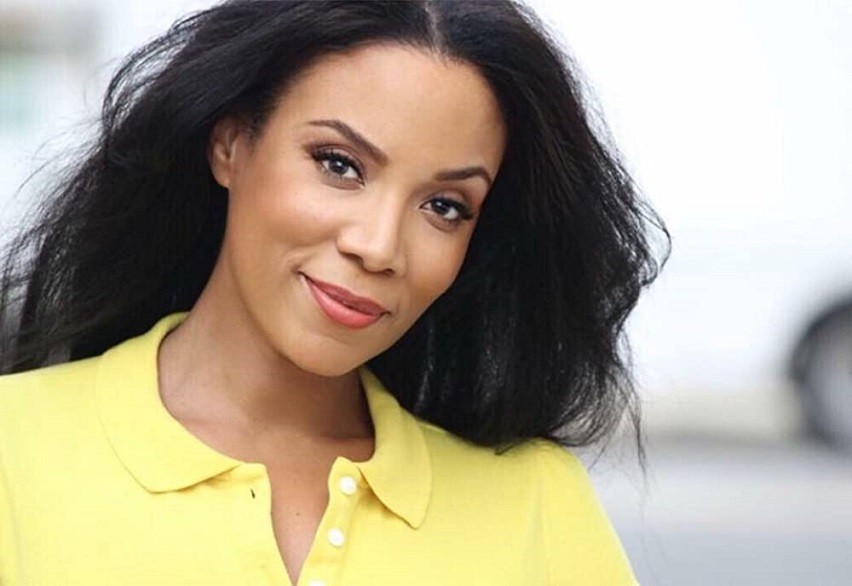 After her stint in Fresh Prince, she went on to work in different shows and films. In fact, she appeared in some of the most memorable shows such as Disney's That's So Raven, Cory in the House, and Sonny with a Chance. Like her role in Fresh Prince, her characters were minor.
Johnson was more active in independent films where she produced and wrote a few screenplays. In 2001, she produced and wrote the short film Sexy Space Sirens from Siberon, and in 2010, she wrote Posing as Bardot in which she played the character, Sam.
Queen Latifah
Queen Latifah played a guest character in the show. She appeared in only two episodes back in 1991 portraying Dee Dee Williams and Marissa Redman. However, she is more known for playing Dee Dee who Will had a blind date with in Season 2.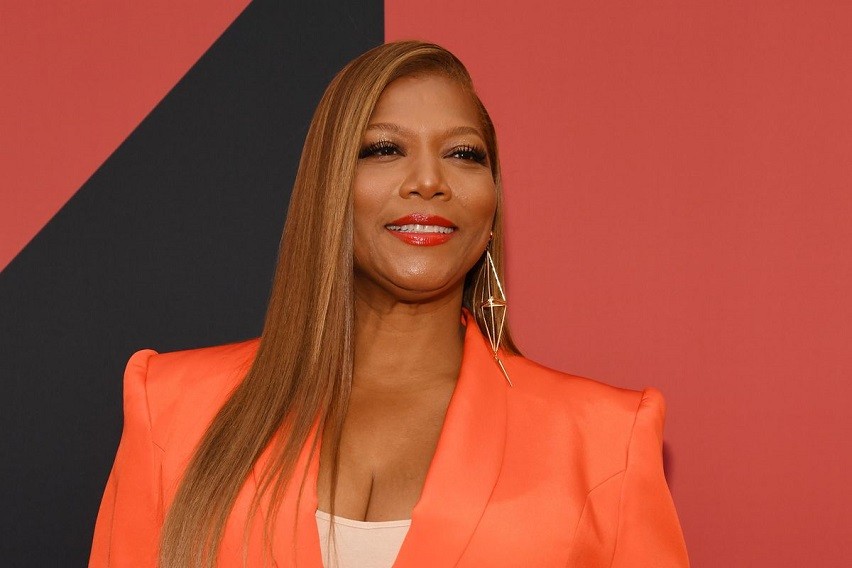 She went on to have her own show called The Queen Latifah Show which she hosted, created, and produced. She also had some memorable roles in film and TV including Ellie in Ice Age: A Mammoth Christmas.
Her latest project is The Equalizer (2021) in which she plays the lead role, Robyn McCall. She executively produces the show.
Sherman Hemsley
Sherman Hemsley played a guest role in the show as Judge Carl Robertson, George Jefferson, and Uncle Lou. Although his roles were minor, his character Judge Robertson recurred for a few episodes. He also played George in the Fresh Prince spin-off series.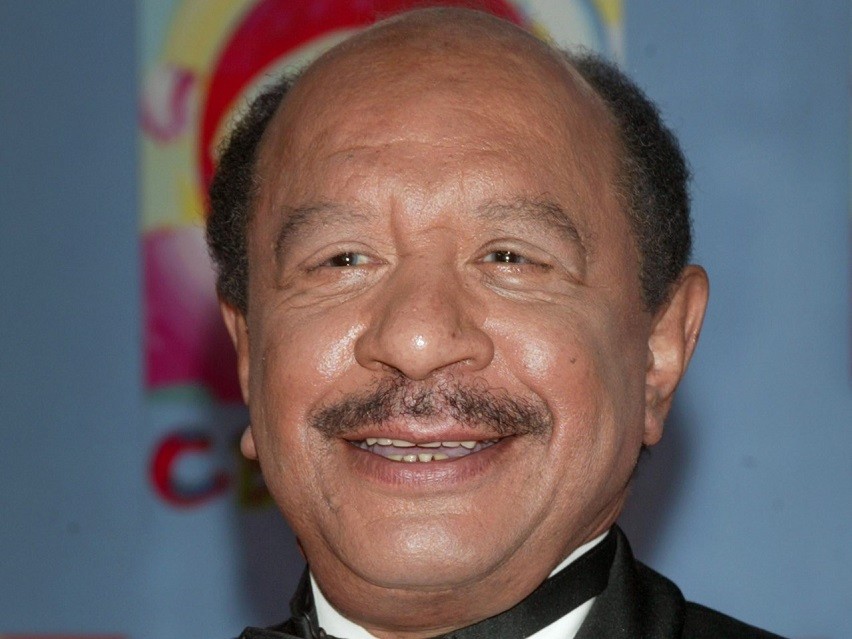 Known for his witty quips on television, Hemsley acted in several other roles after his work in the show. He had a voice cameo in Family Guy in 2005. He was also a regular in The Surreal Life and appeared in eight episodes of Clunkers.
His last appearance on TV was in One Love (2014) in which he played Grandpa Roy. He passed away in 2012 after pre-filming his scenes in One Love.
Conclusion
Our favorites from Fresh Prince are still acting and creating entertainment for the world. Some of them have left us, but their legacy remains strong.