Sarah Paulson says she only accepts a role when it scares her. The award-winning actress is known for her performance as prosecutor Marcia Clark in the anthology series American Crime Story and as nurse Mildred Ratched in the Netflix original series Ratched.
"I like to be as far away from me as possible," Paulson told Dujour. Her variety of characters reflects the diversity of her roles and the transformations she went through. Let's look back on some of the most significant moments of her career so far.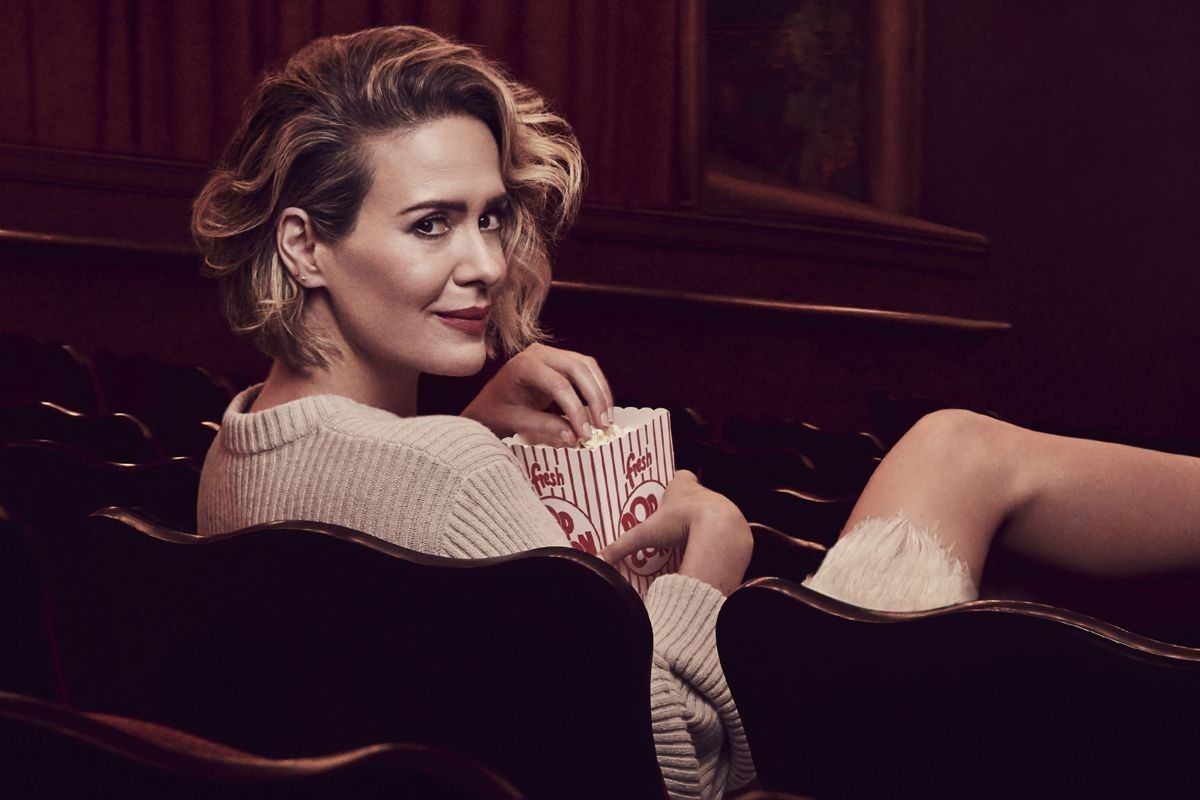 Humble Beginnings
After high school, Paulson tried her luck in acting. Her beginnings can be traced to the play Talking Pictures at the Signature Theatre and an appearance in an episode of Law & Order in 1994.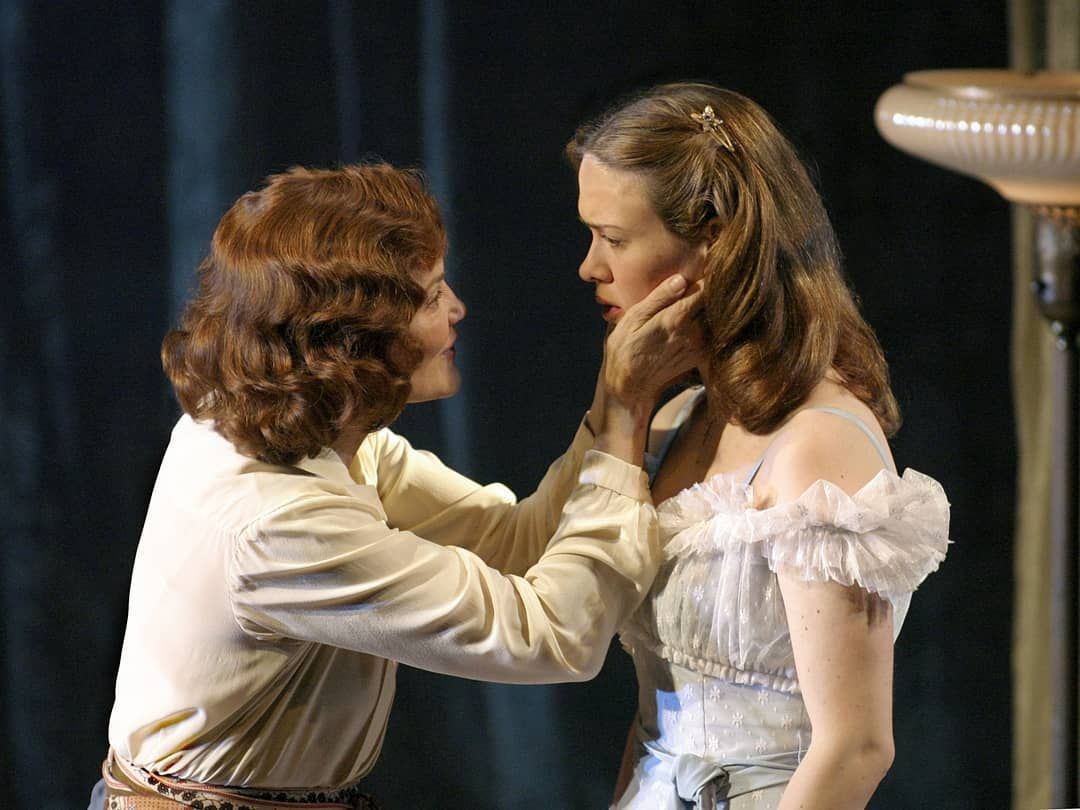 In 1995, Paulson played Diana in the Hallmark television movie Friends at Last. She landed her first significant TV role in the same year in the short-lived television series American Gothic.
She played the spirit of a young woman named Merlyn Temple. However, the show was canceled after 22 episodes.
Film Debut and Supporting Roles
Levitation was Paulson's first-ever feature film debut. In the movie, Paulson is a pregnant teenager searching for her estranged mother.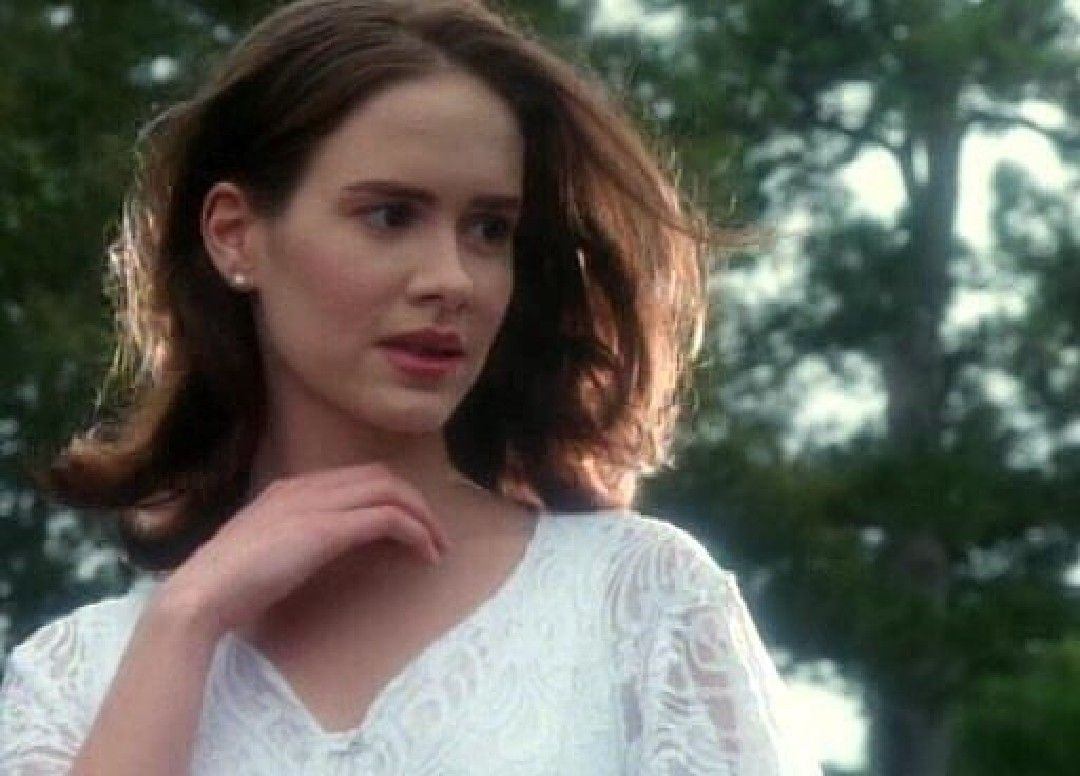 Paulson and the rest of the cast were not supported by script throughout the film, according to Leonard Klady of Variety. He said that the movie combines melodrama and magic realism.
She performed supporting roles in different movies after appearing off-Broadway in a production of Killer Joe in 1998. Those movies included Jack & Jill, Held Up (with Jamie Foxx), The Other Sister (with Juliette Lewis and Diane Keaton), and What Women Want (with Mel Gibson and Helen Hunt).
Navigating TV, Film, and Broadway
Paulson's character in the HBO series Deadwood was Miss Isringhausen, a detective for the Pinkerton company spying on the character, Alma.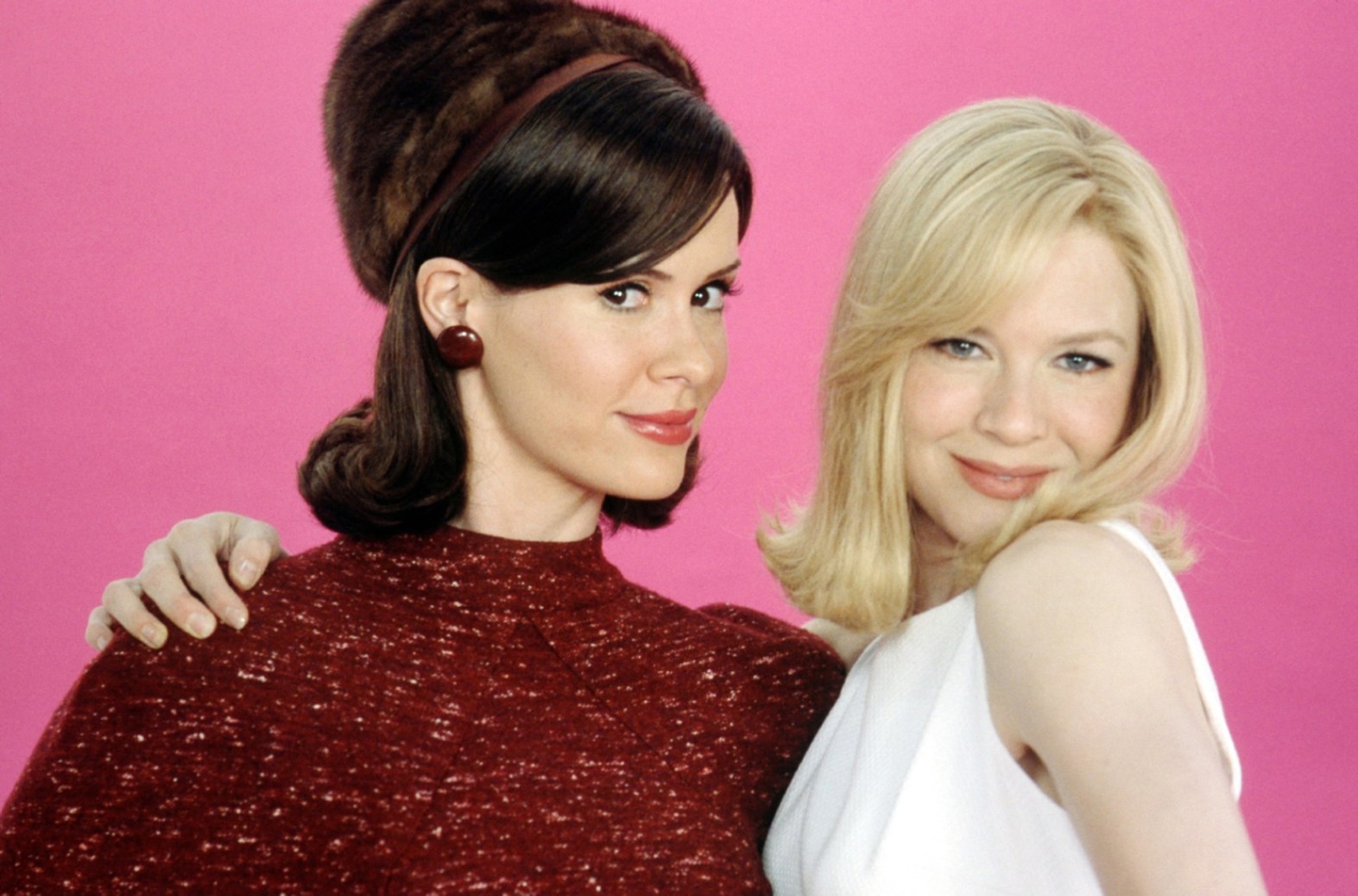 Paulson starred in the NBC series Leap of Faith, which also featured Ken Marino as Andy, Lisa Edelstein as Patty, Tim Meadows as Lucas, and Regina King as Cynthia. She was then offered the role of Vikki Hiller in the comedy film Down with Love, starring alongside Renee Zellweger.
In 2005, Paulson became a part of the revival of The Glass Menagerie on Broadway, but it did not get many positive reviews. Paulson appeared off-Broadway in Colder Than Here, which was also not lauded by critics.
First Golden Globe Nomination
Paulson played Harriet Hayes in NBC's Studio 60 on the Sunset Strip, and it gave her a nomination for Golden Globe Award for Best Supporting Actress – Series, Miniseries, or Television Film.
The inspiration behind Paulson's character is actress Kristin Chenoweth, who dated Studio 60 creator Aaron Sorkin. Her character became controversial because of her views on gay marriage and premarital sex.
In December 2008, Paulson joined the cast of the screen adaptation of Will Eisner's comic book The Spirit as Ellen Dolan. Paulson was cast in the ABC show Cupid, a remake of the 1998 series that featured Jeremy Piven and Paula Marshall, but the show only lasted for six episodes before its cancellation.
Gaining More Nominations
In a flashback sequence, Paulson appeared as Meredith Grey's mother circa 1982 on the ABC hit drama Grey's Anatomy. Dr. Ellis Grey, the role she portrayed, is shown treating a patient with AIDS while the disease has just been discovered.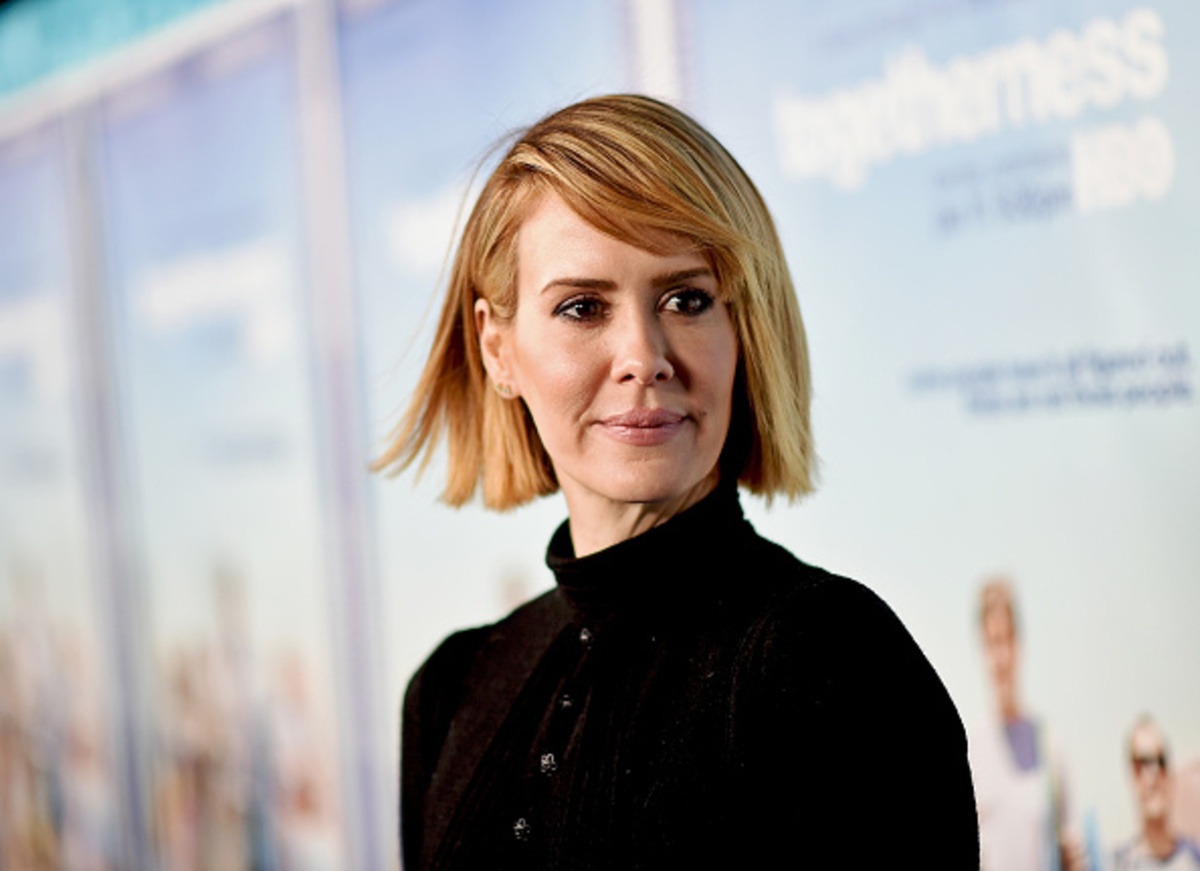 In 2012, fans watched Paulson as Nicolle Wallace in Game Change, an HBO original based on the 2008 U.S. presidential election campaign. The role earned her a Primetime Emmy Award nomination and a Golden Globe nomination.
She had a central character in Donald Margulies's Collected Stories, working with Linda Lavin on Broadway. Paulson acted with Elizabeth Olsen and Hugh Dancy in the independent drama Martha Marcy May Marlene and portrayed the sister of a woman who left a cult.
Playing Interesting Characters
The FX anthology series American Horror Story had Paulson as a guest in three episodes in 2012. She played Billie Dean Howard.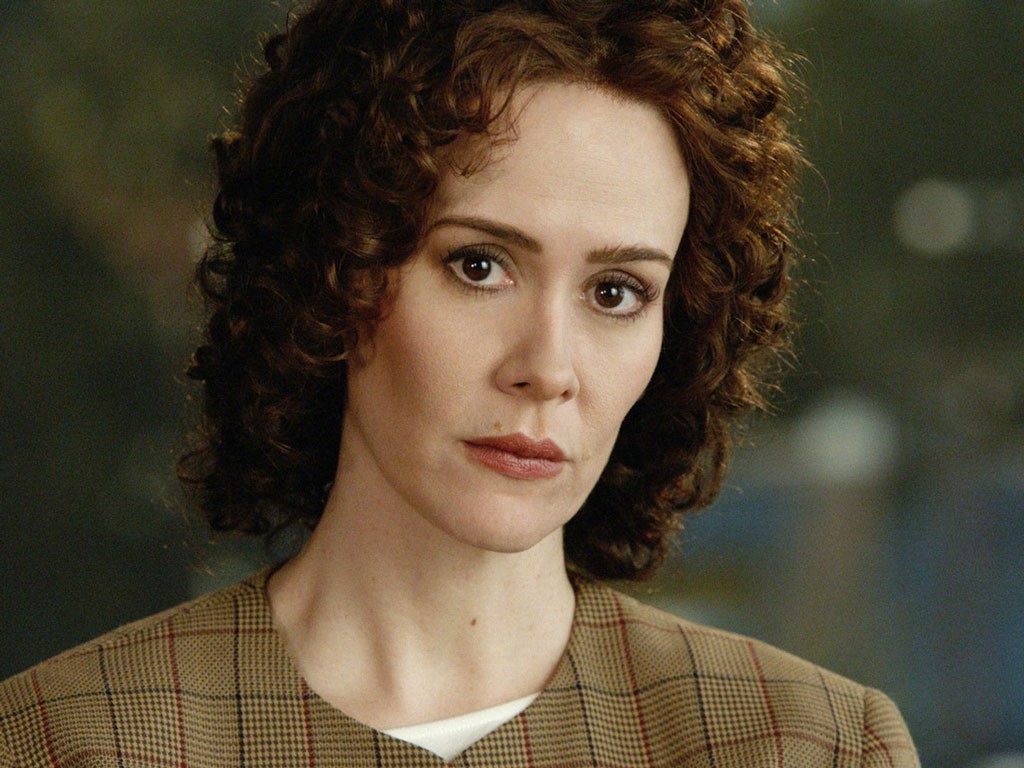 She made a comeback in season two, American Horror Story: Asylum, as Lana Winters, a lesbian writer in an asylum. Simultaneously, she was working on the 2012 drama movie Mud, which starred Matthew McConaughey, in the supporting role of Mary Lee.
Paulson's theater career hit a new milestone in March 2013, when she starred in an off-Broadway production of Talley's Folly, which starred Danny Burstein. For the third time, American Horror Story got Paulson to act as the witch Cordelia Foxx in 2013.
Freak Show
In 2013, Paulson accepted the role of Mary Epps, an abusive slave-owner, in the critically-acclaimed movie 12 Years a Slave. It earned several accolades and recognition.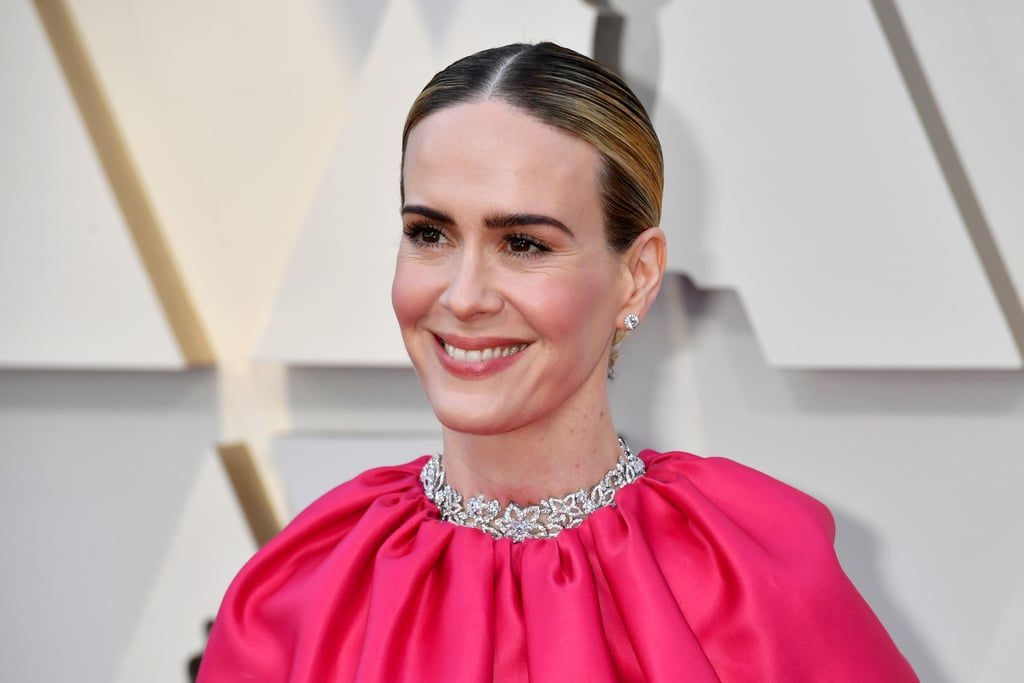 After a year, Paulson was back in American Horror Story for its fourth season, titled Freak Show. This time, she played conjoined twin sisters Bette and Dot Tattler, who perform for a circus freak show.
In Hotel, the fifth season of American Horror Story, Paulson played Hypodermic Sally, the ghost of a drug addict living in a hotel. For a crossover appearance, she appeared again as Billie Dean Howard in the last episode of the season.
An Award-Winning Role
In 2015, Paulson graced the romantic drama film Carol as Abby Gerhard, the supporting role of Cate Blanchett's close friend in this Todd Haynes-directed movie.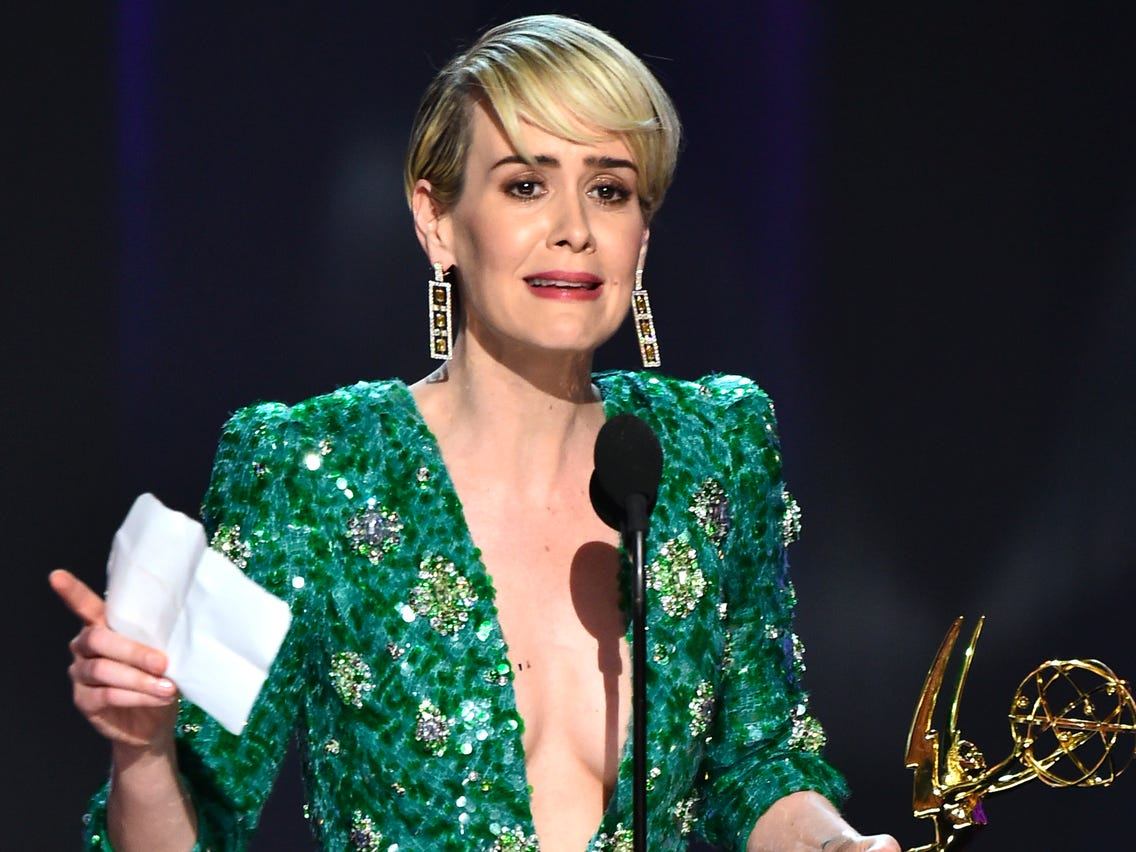 But it was in 2016 when Paulson's career catapulted to stardom. She portrayed prosecutor Marcia Clark in the first season of the true-crime anthology series American Crime Story: The People v. O.J. Simpson.
Her role earned her several awards, such as the Primetime Emmy Award for Outstanding Lead Actress in a Limited Series or Movie, the TCA Award for Individual Achievement in Drama, and the Golden Globe Award for Best Actress – Miniseries or Television Film.
Intense Seasons
Paulson found herself performing the dual roles of British actress Audrey Tindall and tortured wife and yoga instructor Shelby Miller in the sixth season of American Horror Story: Roanoke. She also returned as Lana Winters in the final episode of Roanoke.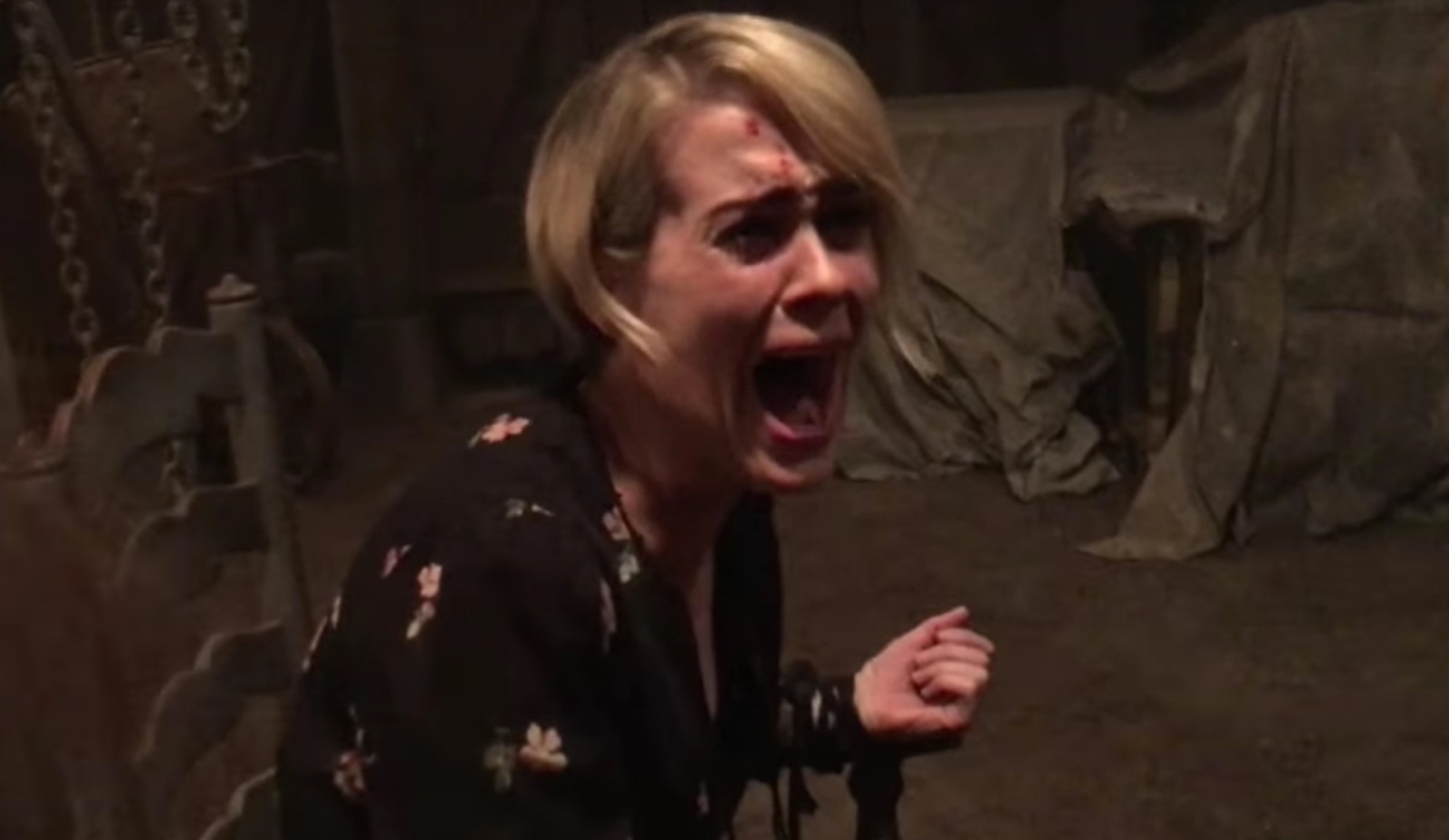 In the seventh season, titled Cult, Paulson played restaurant owner Ally Mayfair-Richards. She also returned for the 10th episode of the season as Susan Atkins in 2017.
In the same year, Paulson joined the cast of the drama anthology series Feud as Geraldine Page. The episode revolves around the professional relationship between actresses Joan Crawford and Bette Davis.
Ocean's 8 and More Horror Stories
Paulson joined Mindy Kaling, Sandra Bullock, Awkwafina, Cate Blanchett, Rihanna, and Anne Hathaway in the movie Ocean's 8. The film earned $300 million at the worldwide box office.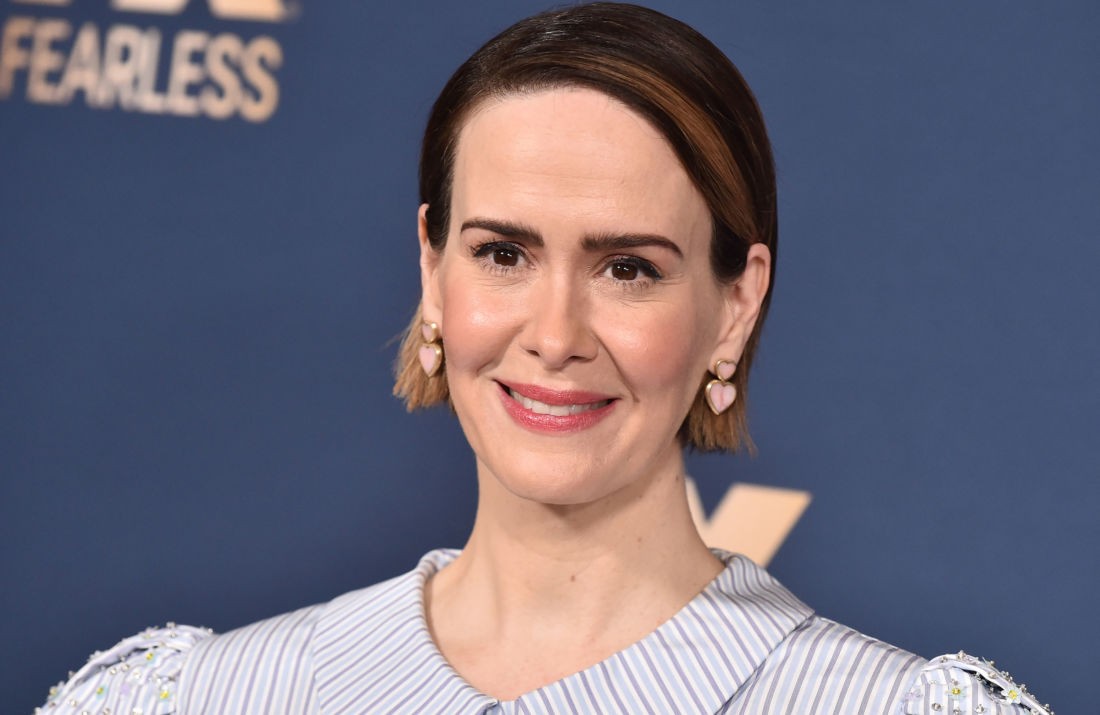 Paulson became a part of the Academy of Motion Picture Arts and Sciences in 2017. After a year, she was a part of American Horror Story once more, reprising the roles of Cordelia Foxx and Billie Dean Howard and acting as Miss Wilhemina Venable.
Paulson's directorial debut also happened this season as she directed one of its episodes. In the same year, she appeared as Jessica, Bullock's character's sister, in the drama horror film Bird Box, which was launched on Netflix in December 2018.
An Honoree at Elle's 25th Annual Women in Hollywood
Bullock introduced Ocean's 8 co-star Paulson as one of the honorees at Elle's 25th Annual Women in Hollywood. Bullock's speech was hilariously delivered and very complimentary.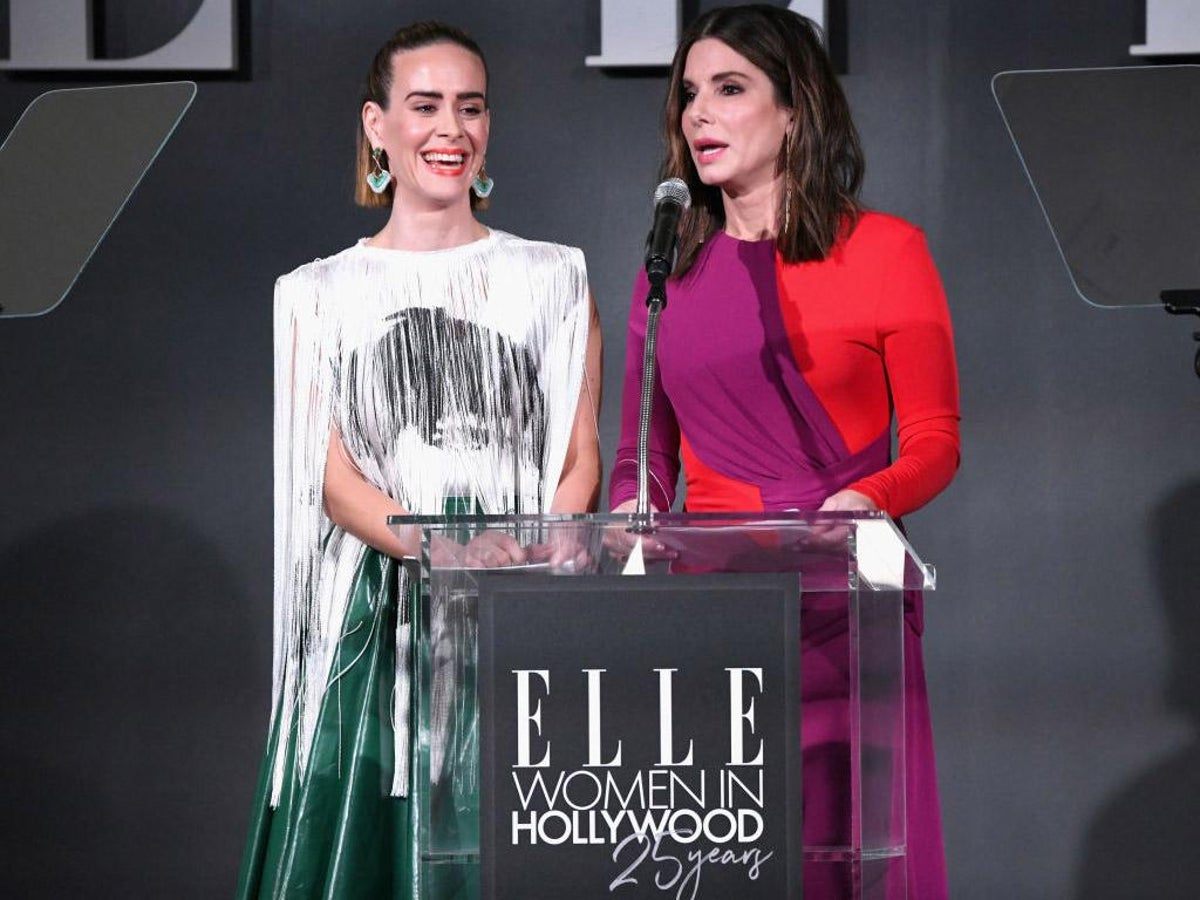 In her speech, Bullock applauded Paulson's inspiring bravery and suggested that extraordinary people love the Broadway actress "so deeply and so openly." "I don't like her work ethic. It reminds me that I need to work harder," Bullock jokingly said before the crowd.
Ratched, Glass, and Run
More incredible projects started opening for Paulson following the success of American Horror Story. She portrayed Dr. Ellie Staple in the superhero thriller film Glass in 2019, Xandra in the drama film The Goldfinch, and Dr. Zara in the animated movie Abominable.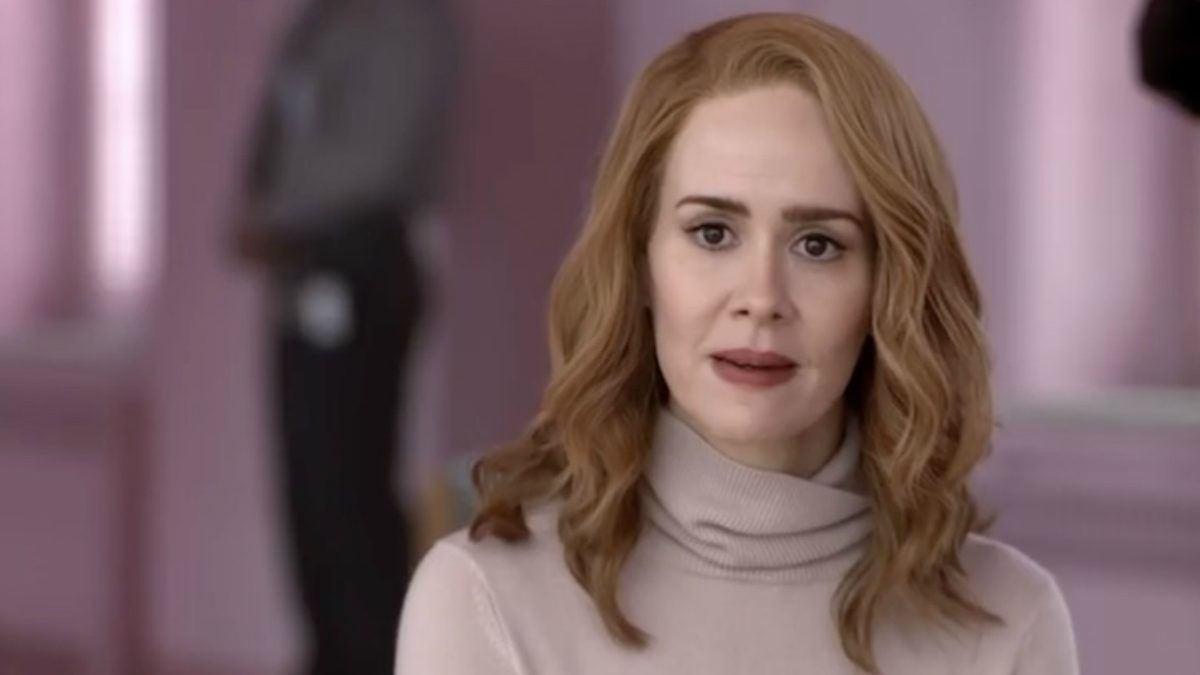 Paulson is now Nurse Mildred Ratched, the villain of the novel One Flew Over the Cuckoo's Nest, in the Netflix series Ratched. Released on September 18, 2020, the series is also executive produced by Paulson alongside Ryan Murphy.
On the streaming platform Hulu, Paulson is the star of the thriller film Run. A review on Vulture states, "Whenever Paulson is on screen, she gives Run a much-needed jolt of vitality as this Munchausen's-by-proxy monster in catalog knitwear."
Conclusion
Offscreen, Paulson's friends and fellow actors describe the American Horror Story mainstay as hilarious and curious about people's behavior.
Paulson is the kind of actress who can step into the shoes of a character and transform into them, a feat that is truly evident in her performances. She once considered herself a benched player, but it seems the stars are now aligning for her.