Gigi Hadid and Zayn Malik are among Hollywood's favorite A-list couples, and even though they tried to keep their romance under wraps at one point, fans have clung to every social media post and paparazzi photo.
From red carpet appearances to romantic getaways, the Pillowtalk singer and the international model are a staple of celebrity websites and gossip magazines. The coverage even sizzles from time to time with details about their on-and-off relationship. We chronicled their quiet breakups, PDAs, and everything in between.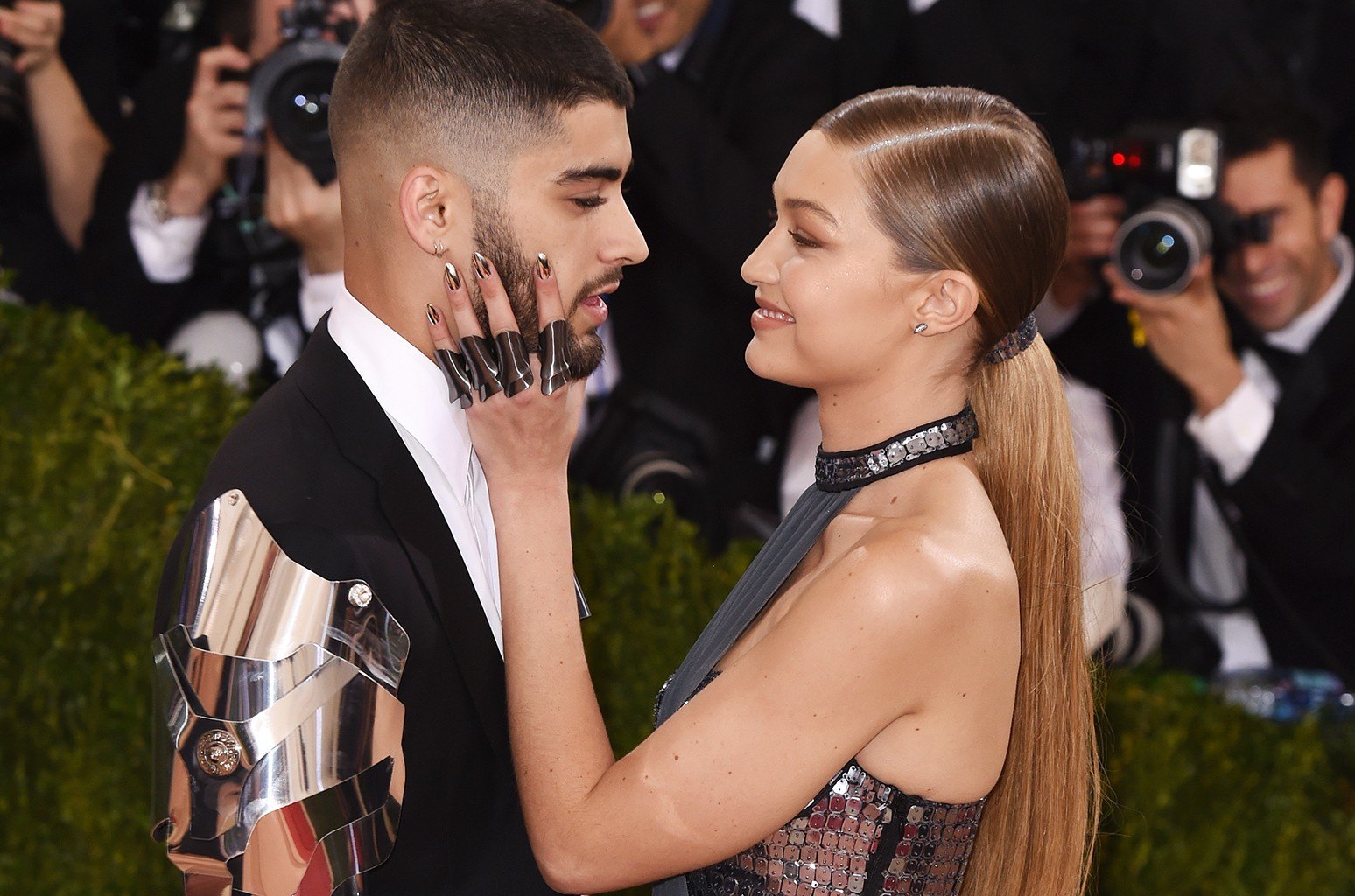 Breakups Before the Romantic Meetup
In August 2015, Malik and Little Mix member Perrie Edwards ended their engagement. In November 2015, Hadid and Joe Jonas announced their split, citing busy schedules as the reason.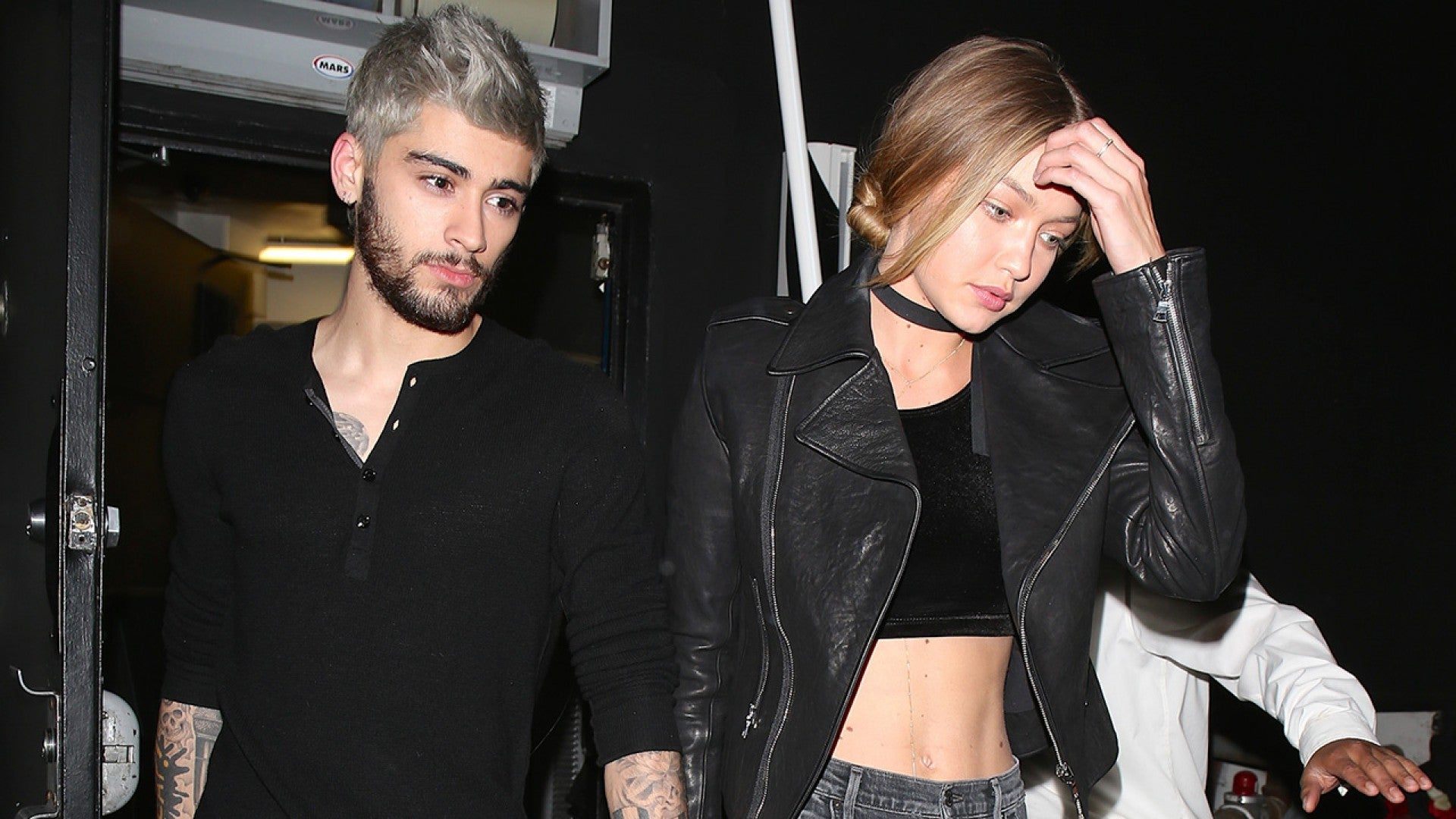 The goodbyes with their former partners were not pleasant. Edwards claimed that Malik broke up with her over text and later released a song with her group titled Shout Out to My Ex, which contains lyrics that diss Malik.
Meanwhile, after Hadid's breakup from Jonas, he dropped comments here and there about what happened. For example, he told The Mirror that it is interesting how Hadid moved on "very quickly," and he also hinted that he wrote some songs that could upset someone he knew.
Whirlwind Romance
Sometimes, the pictures say it all. Malik and Hadid were seen leaving Justin Bieber's American Music Awards after-party in November 2015, and a source told Us Weekly that they were only "seeing where it goes."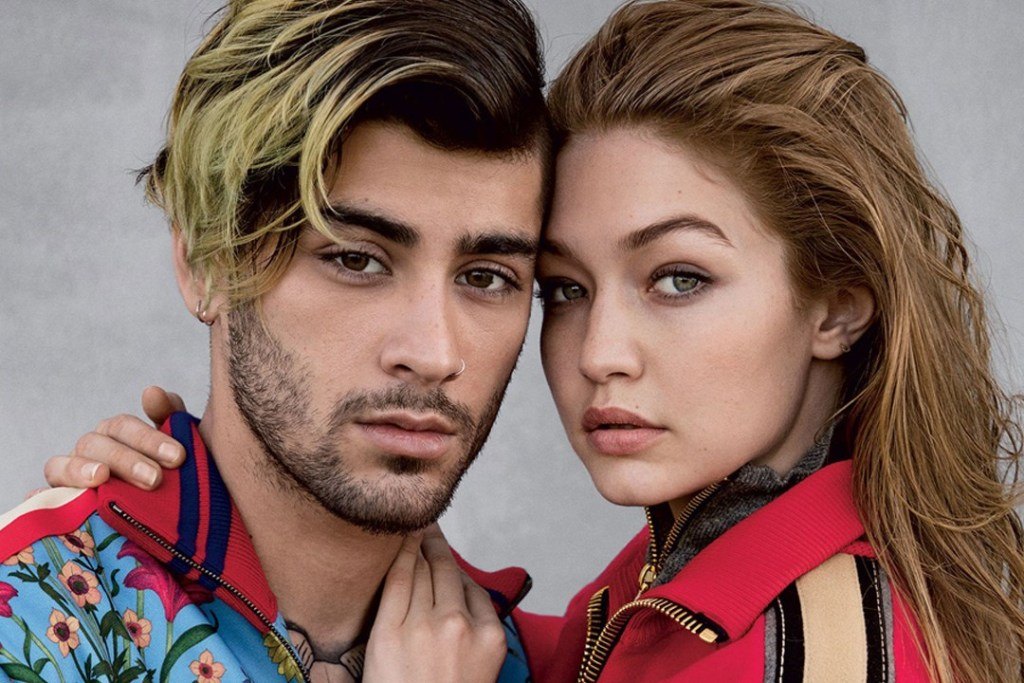 Another insider revealed to the publication that Malik and Hadid were seeing each other but were not yet "boyfriend and girlfriend." However, weeks after Hadid's split from Jonas, she and Malik were caught holding hands in Los Angeles.
When the photos spread on the Internet, Jonas reportedly unfollowed Malik and Hadid on social media and even removed a picture of him and Malik on Instagram and Twitter.
Traces of Love on Instagram
Malik and Hadid made their relationship official on Instagram in December 2015. Malik posted a black-and-white picture of them.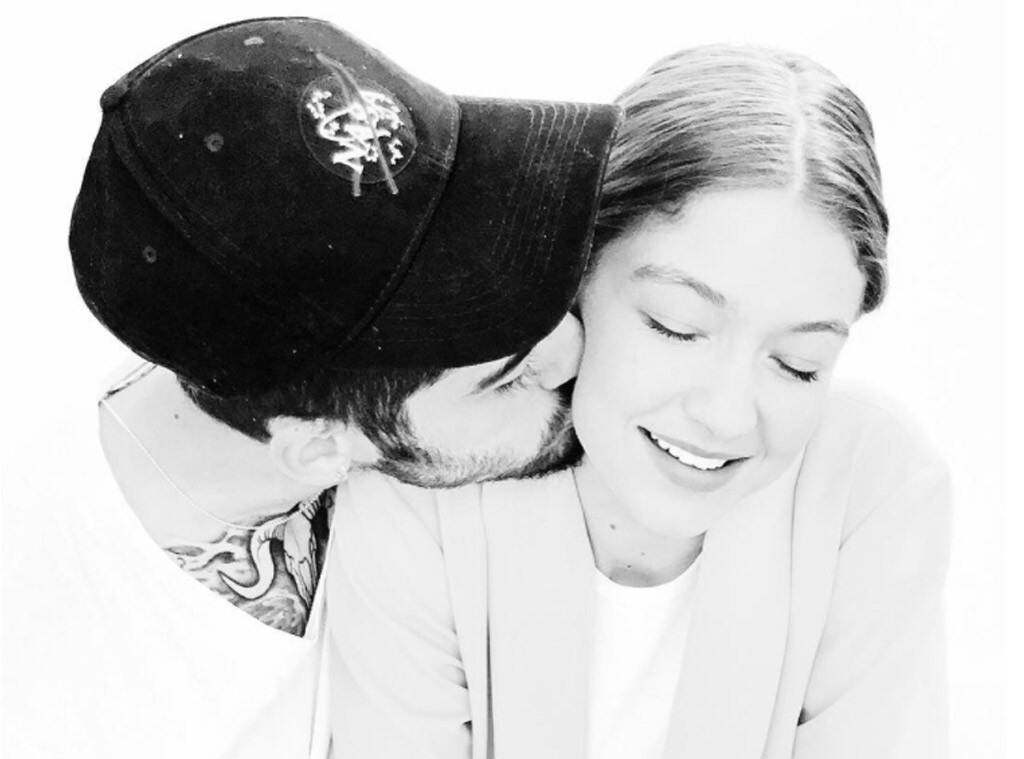 In January 2016, Hadid shared a black-and-white picture of Malik with her kitten. Malik's face is not completely seen but fans knew it was him because of the tattoos. The supermodel also posted a picture of herself donning a "Z" necklace on Malik's birthday, with the caption "ZDAY."
In the same month, the daughter of former model Yolanda Hadid graced the music video of Malik's for his debut solo single Pillowtalk. Malik and Hadid flirted on Twitter after the video was released, with Malik saying Hadid looked fantastic and her telling him that she was not looking at herself at all in the video.
Making it Official
Another picture of Malik with Hadid's cat surfaced on Hadid's social media but this time, it had a pink heart. Meanwhile, Malik mentioned her name during an interview on the Zach Sang Show while discussing his Pillowtalk music video.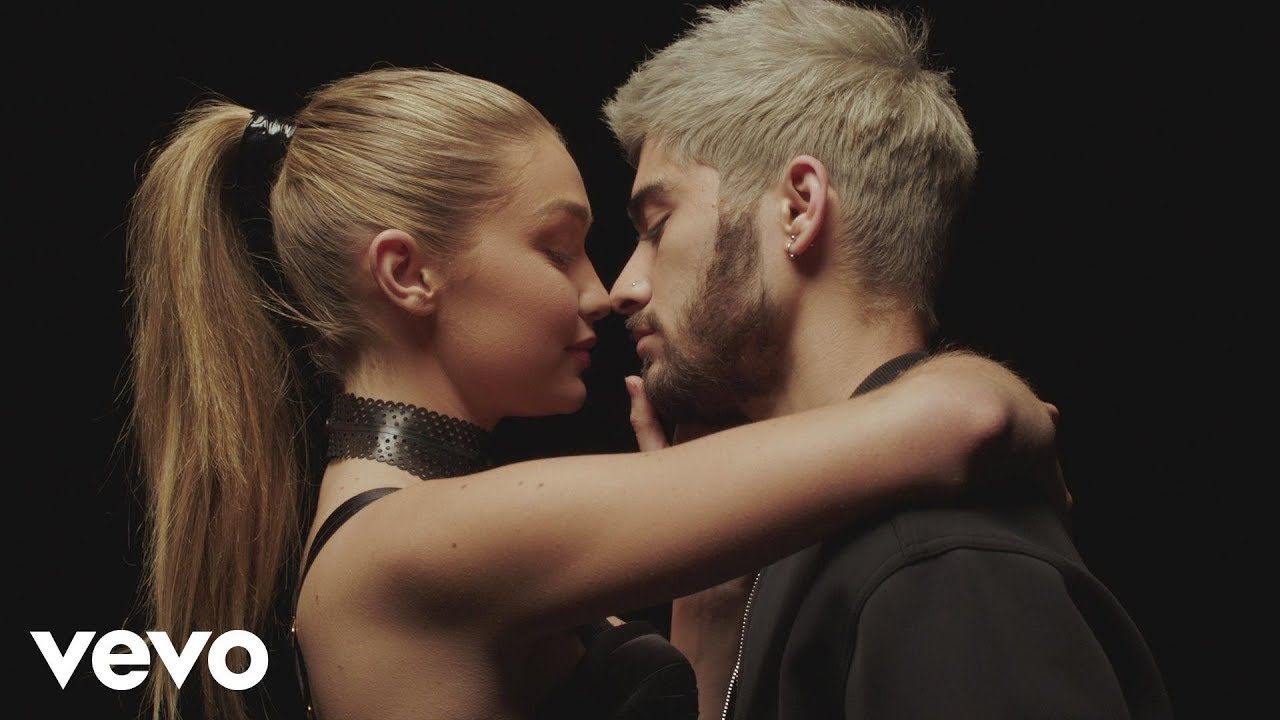 As if social media is not enough, the couple took it up a notch by appearing together in a Vogue spread. Their photographs were taken by photographer Mario Testino in Naples, Italy and show the former One Direction member and Hadid kissing on a balcony, embracing in bed, and riding a scooter.
In the same month, the lovers surprised the public with their red-carpet appearance as a couple at the 2016 Met Gala. The theme, "Manus x Machina: Fashion in An Age of Technology," was brought to life in their outfits by Tommy Hilfiger and Versace.
The First Split
Malik and Hadid reportedly ended their relationship in June 2016, but a source told People that "it seems like it's not totally over" and that he asked her for a second chance. They were later seen out in New York City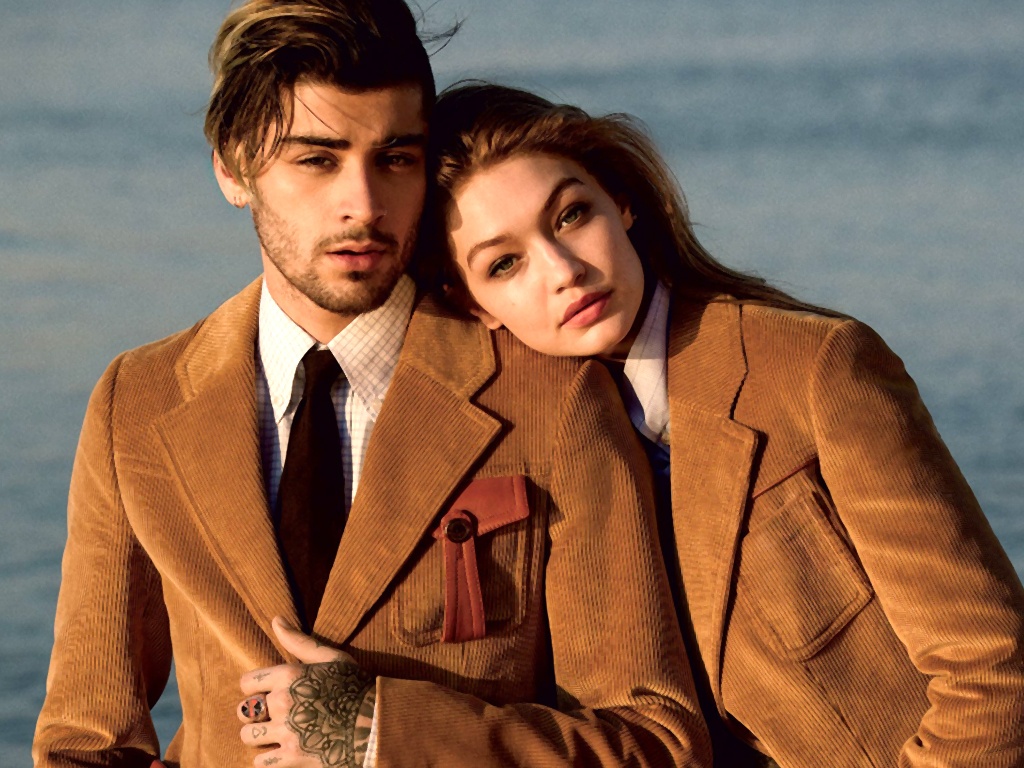 The People insider shared that the two were trying to fix their communication issues and be honest with each other. The source added that they had arguments and that Hadid broke up with Malik because he was caught lying several times.
But it seemed all was well with them because after the breakup rumor swirled, the fashion industry's hottest face posted a Snapchat of Nutella jars with her and Malik's names on them. In October 2016, they appeared at Paris Fashion Week and seen at the Givenchy runway show.
Relationship Goals
The entirety of 2017 seemed like a nice, stable year for Malik and Hadid. In fact, in January 2017, fans speculated that they were engaged because Hadid was seen wearing a diamond ring.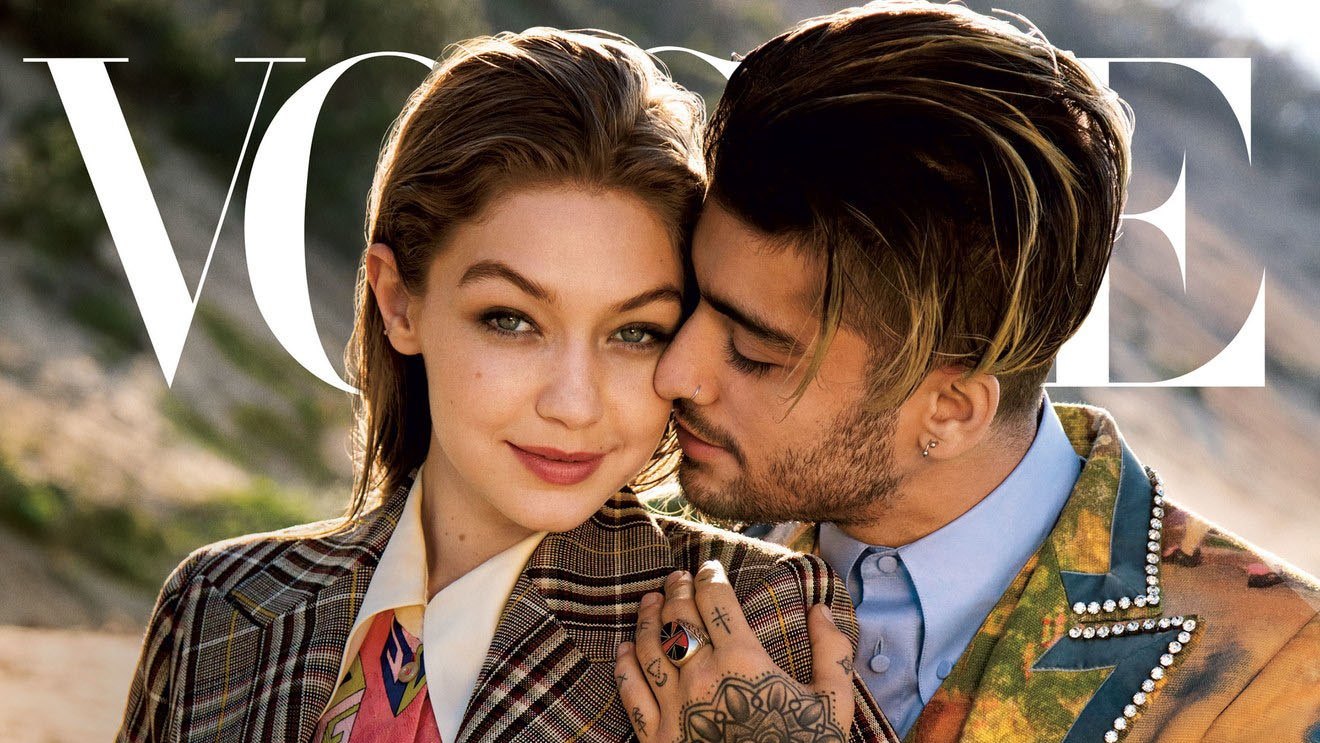 Though they were not engaged at the time, they started becoming open about their relationship. Hadid told British Vogue that she and her boyfriend like watching late-night movies while eating gingerbread cookies. On her 22nd birthday in April 2017, Malik called her his "everything" in an Instagram post.
Malik and Hadid appeared on the cover of Vogue as a couple in July 2017 but faced controversy as many people found the description of them as "part of a new generation embracing gender fluidity" inappropriate since neither are gender-fluid.
Breakup Statements
Malik and Hadid concluded their relationship for the second time in March 2018. This time, each of them released an official breakup statement.
The Sun revealed on March 13 that the breakup happened due to work conflicts. Hadid posted her own statement on Twitter, saying she is grateful for "the love, time, and life lessons that Z and I shared."
On the other hand, Malik said on social media that he has "a huge amount of respect and adoration for Gigi as a woman and a friend." He also asked fans to respect their privacy as they deal with a difficult situation.
The Pair Returns with a Kiss but No Label
A month after the pair broke up, they were caught kissing by TMZ in New York City and still very much in love. A source told E! News in May 2018 that Malik could not stand being far from Hadid.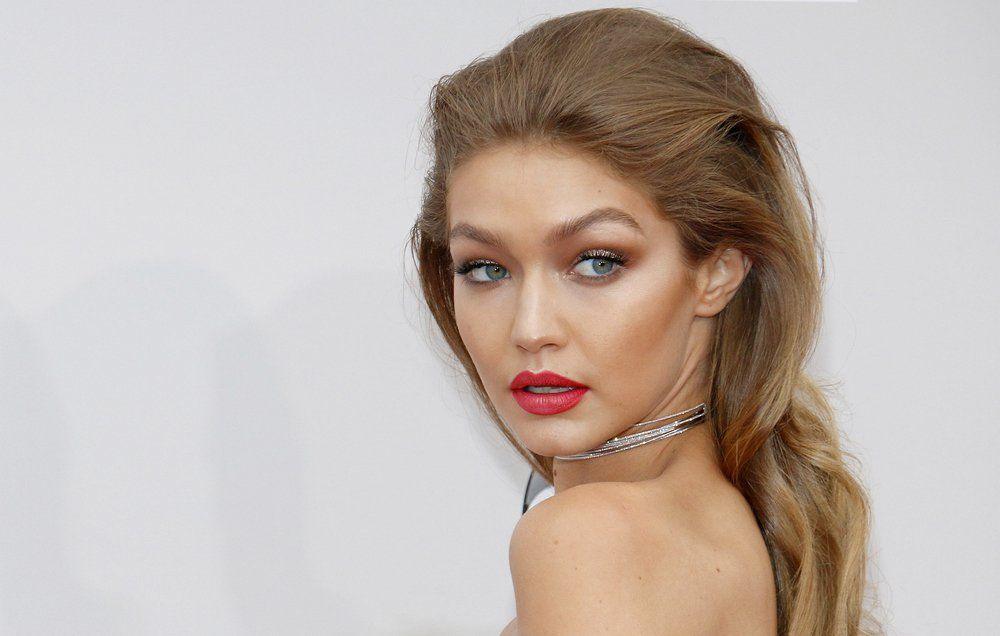 The source also said that while Malik wanted to continue their relationship, Hadid had hesitations. But in June 2018, Malik said in an interview with GQ magazine that they would not put a label on their relationship simply to satisfy other people's expectations.
He also shared that his girlfriend helped him see the positive side of things especially during those times when he had a "very negative outlook on things." He admitted that he could not figure out what kept him that way before or if it was just his adolescence phase.
Not for Publicity
E! News reported that Hadid defended Malik and their relationship when a follower called him out for not following the model on Instagram. This only proves they were back together then.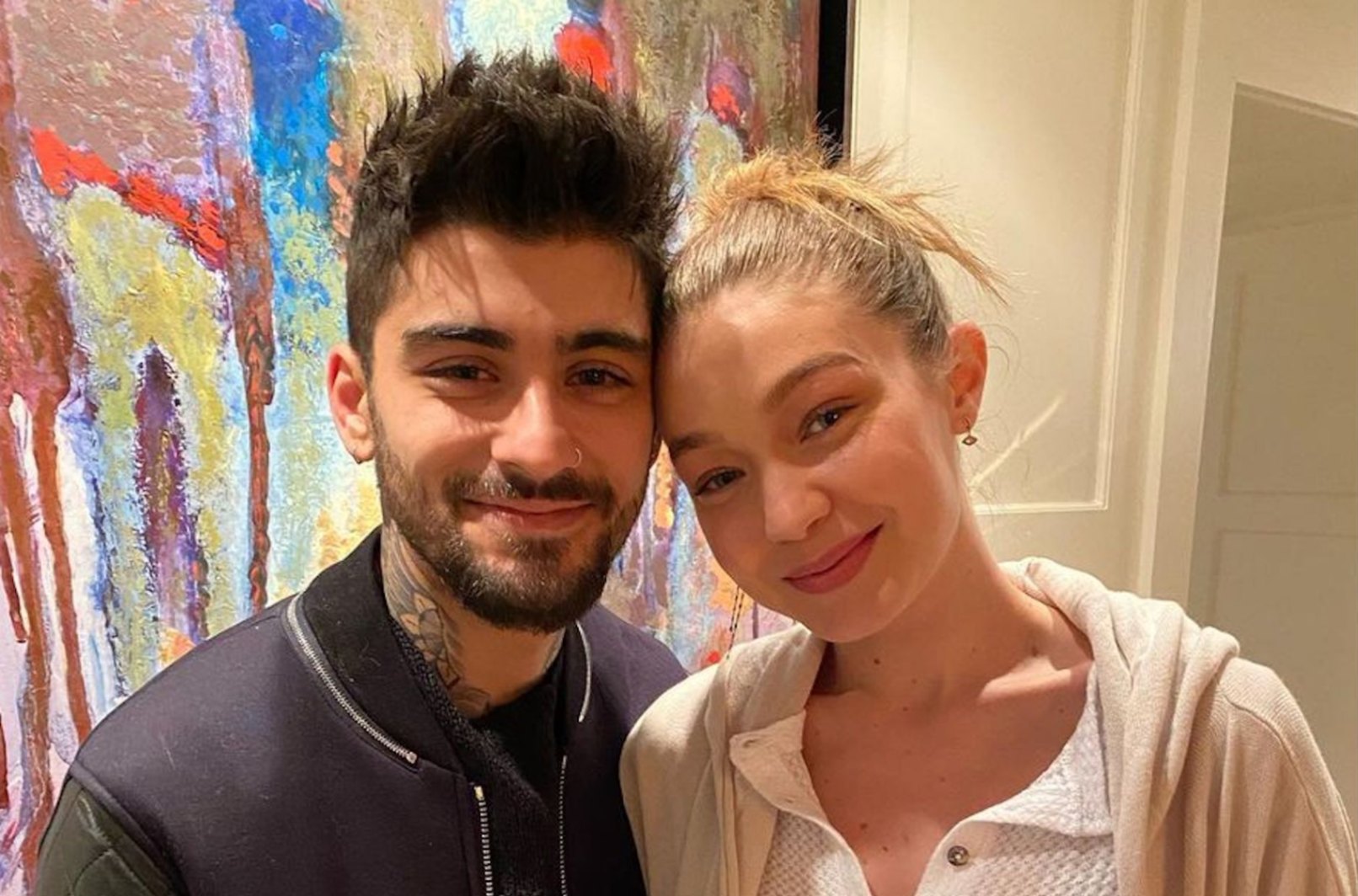 Hadid, who claims that she is not always active on the app, told the follower to stop tagging her every day and analyzing her relationship with Malik. She encouraged fans to place their attention on other things.
She explained that Malik does not have to follow her on social media because her eyes are literally tattooed to his chest. She added that whenever they post things about each other, it is because of "love and excitement," nothing more.
The Third Breakup
In January 2019, US Weekly reported that Malik and Hadid called it quits for the third time. Another insider said that she tried to make the relationship work but Malik was going through personal issues.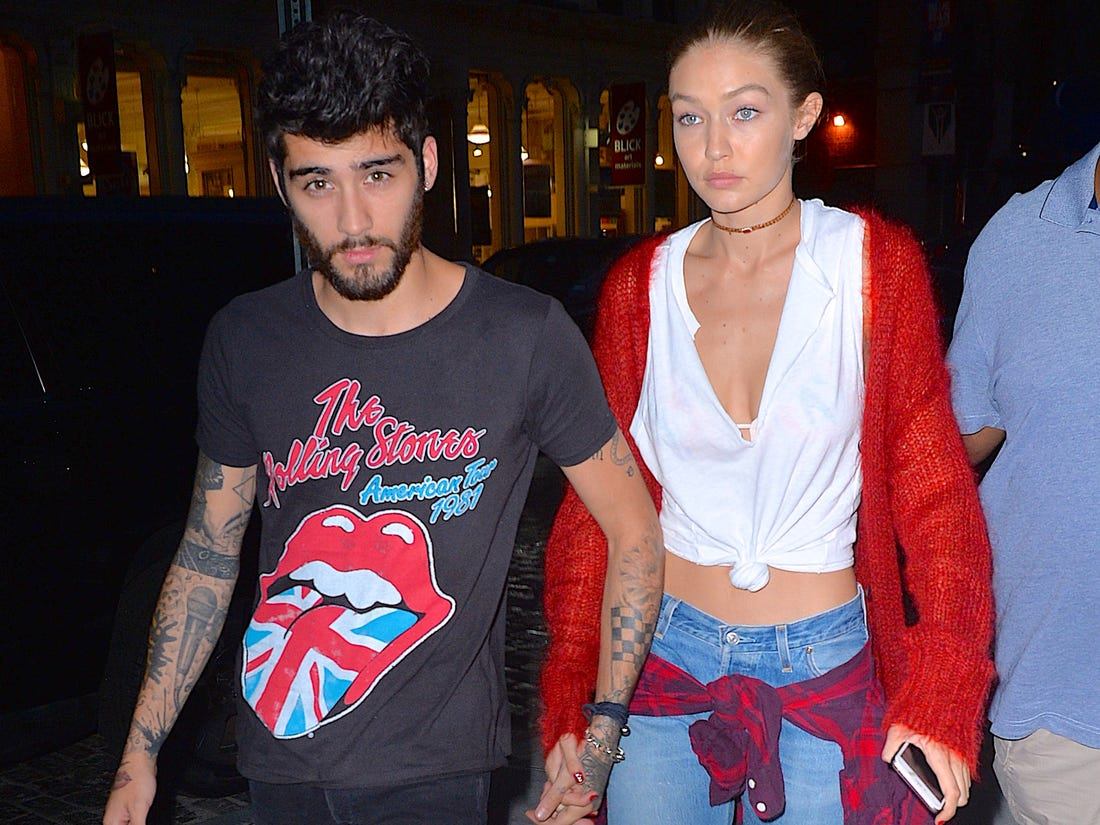 In August 2019, Hadid was seen hanging out with The Bachelorette contestant Tyler Cameron at DUMBO House in New York City. They were spotted on numerous dates, with Cameron even going to the Netherlands with Hadid to attend her grandmother's funeral.
The pair ended their relationship in September 2019. Two months after, E! News reported that Malik and Hadid had started talking again.
Hadid's pregnancy
TMZ revealed in April 2020 that Hadid was 20-weeks pregnant with Malik's child, and that they were expecting a baby girl.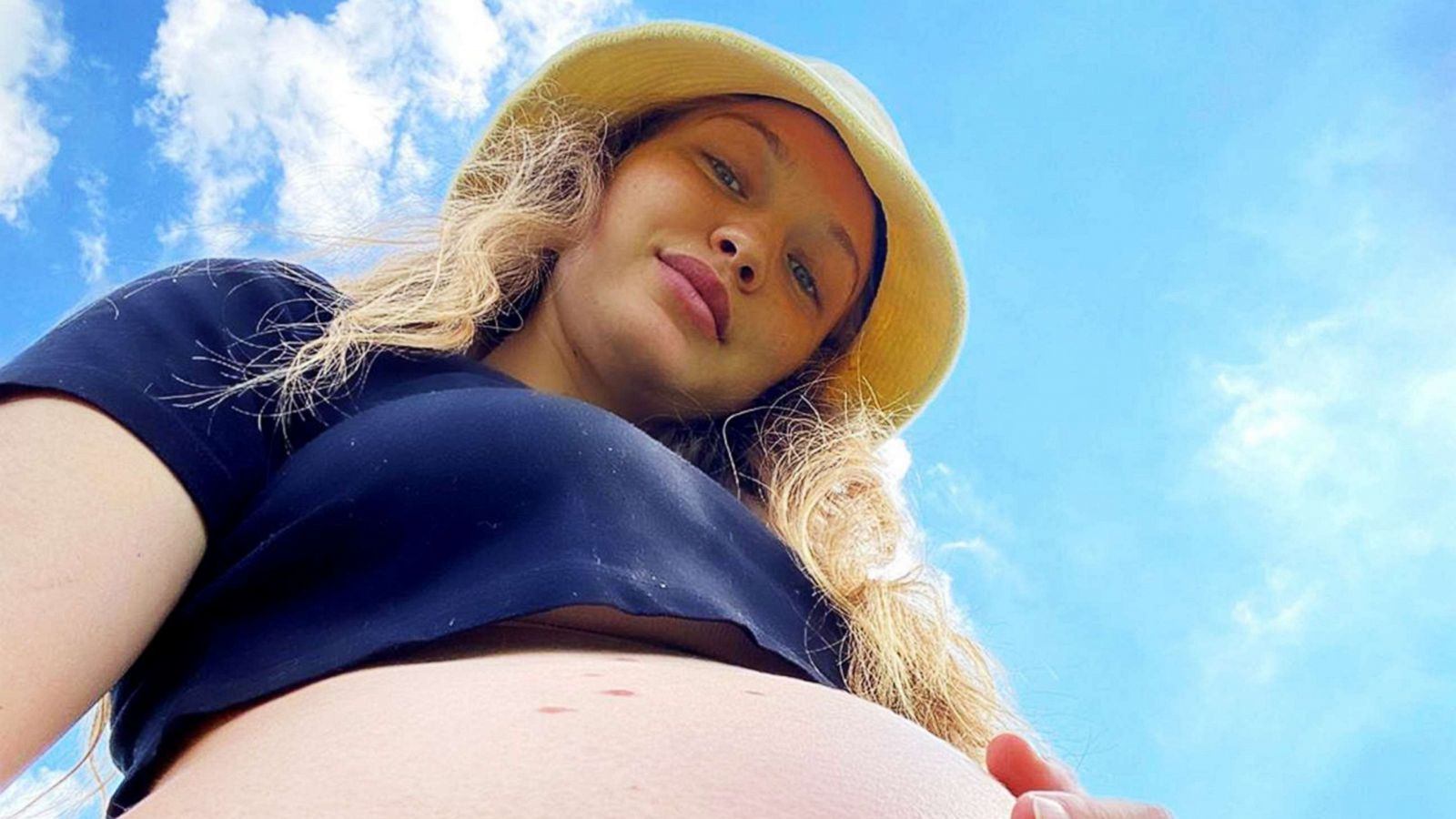 On her 25th birthday, Hadid shared on Instagram that she celebrated with her quarantine family but did not reveal anything about her pregnancy. Her mother, Yolanda confirmed it to Dutch media outlet RTL Boulevard, expressing her excitement about the new blessing in their lives.
Hadid appeared in an at-home episode of The Tonight Show Starring Jimmy Fallon and confirmed the pregnancy herself. "Obviously, we wished we could have announced it on our own terms but we're very excited and happy and grateful for everyone's well-wishes and support," she told Fallon.
Welcoming Their First Baby
Hadid posted her maternity portraits on social media in August 2020. Taken by fashion photographers Luigi and Iango, the photos were captioned with "growin an angel."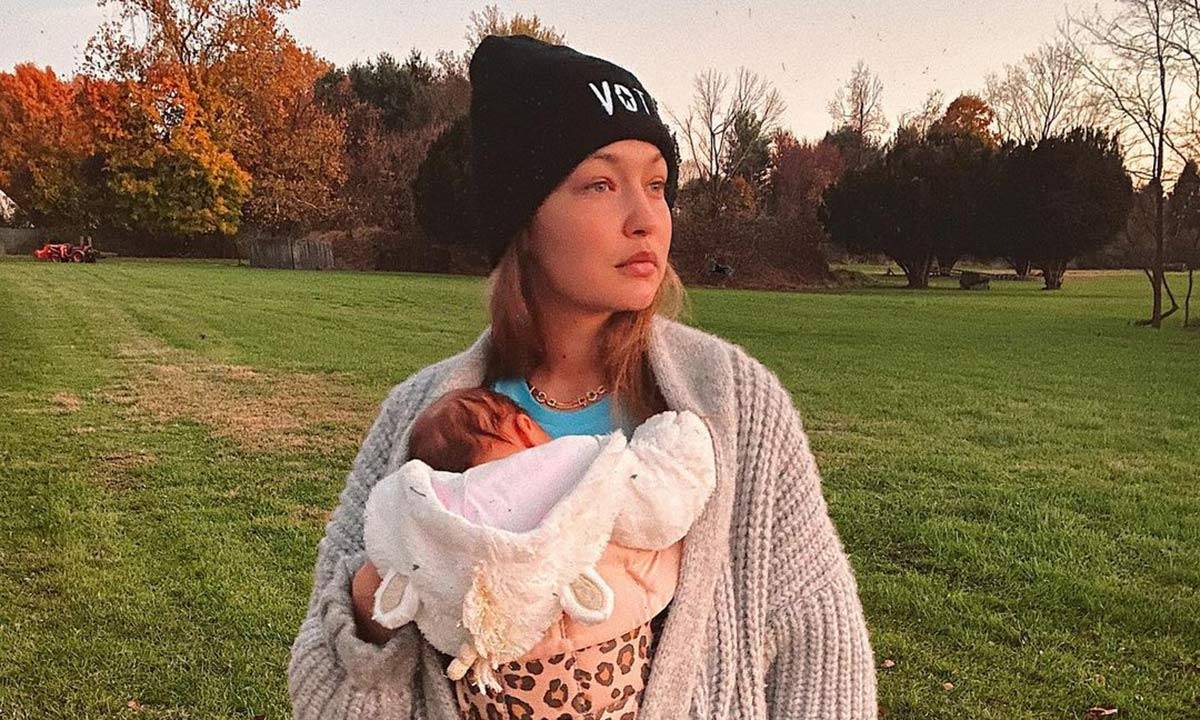 On September 23, Malik announced on Twitter that their daughter, Khai, had arrived, "healthy and beautiful." He said that he is grateful and his love for their baby is beyond his understanding.
The new mother shared her natural at-home birth in a Vogue interview in February 2021. She said that she was in labor for 14 hours and that Malik caught their baby in his arms.
Conclusion
It turns out that Malik and Hadid are meant to stay together so that Khai could be born into this world. Their relationship has had its ups and downs, but they remain hooked on each other.