Kanye West and Kim Kardashian are 'Kimye' no more. The most controversial and publicly trailed celebrity couple has called it quits after almost seven years of marriage, and divorce is underway.
The world has ridden their rollercoaster of love, watching them stroll the street with their kids, face controversies together, and build their respective showbiz empires. Here's a look back at their relationship and how it is ending.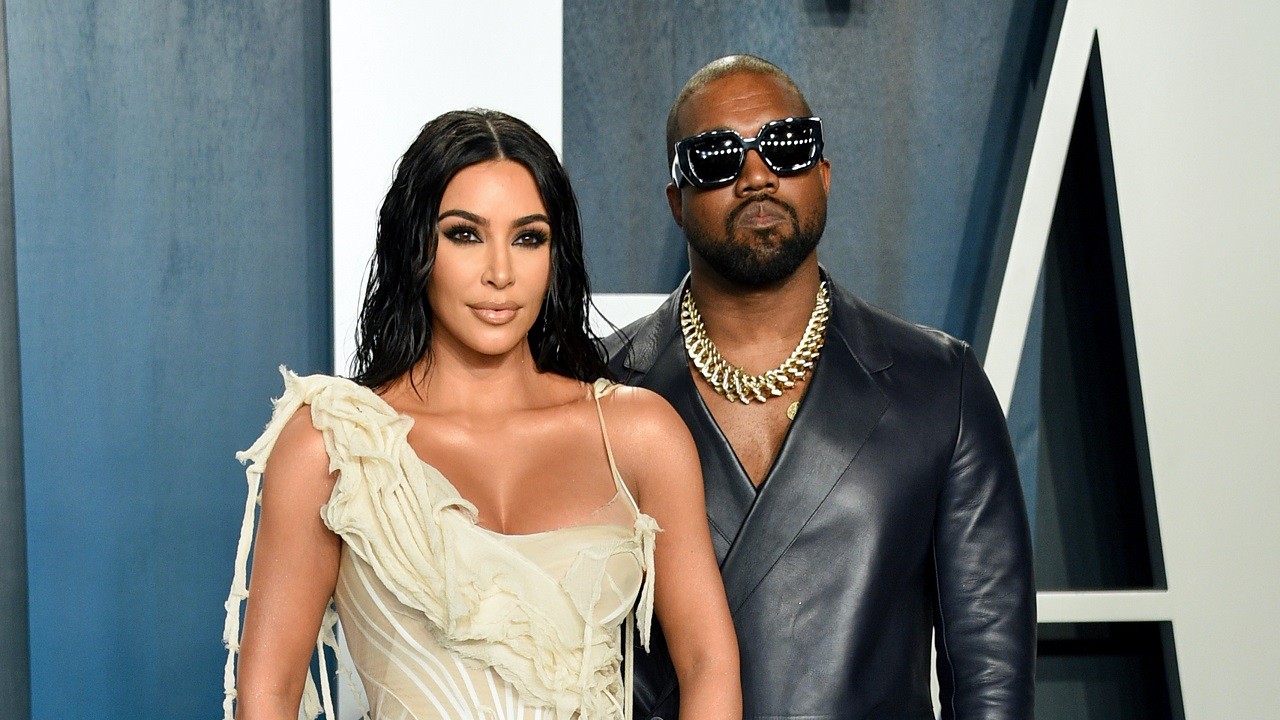 2003: Meeting Through Brandy
West and Kardashian met in 2003 but the latter was married that time to music producer Damon Thomas. Her friend, Brandy, was instrumental to their first-ever encounter.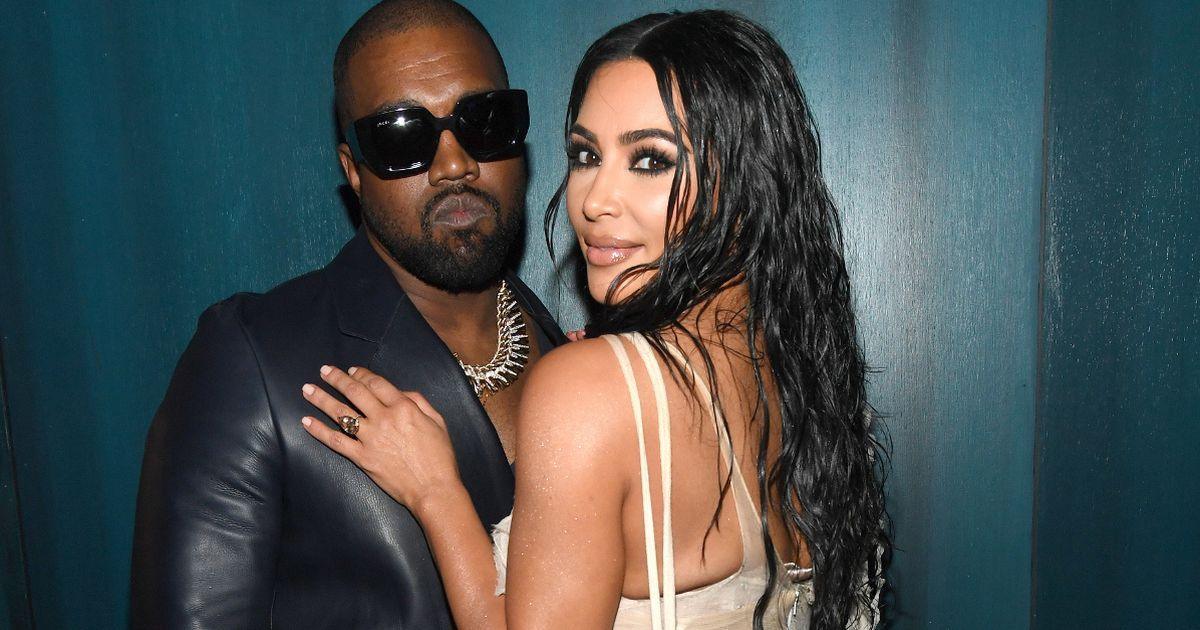 During an interview with Ryan Seacrest for Keeping Up with the Kardashians' (KUWTK) 10th anniversary special in 2017, Kardashian recalled hanging out with him while he was working on a song with Brandy.
West and Brandy did a video together, so it allowed Kardashian to get to know him better, but he was a little clueless, asking his friends who "Kim Kardajan" was.
2011: Quick Marriage to Kris Humphries
Kimye's initial introduction to each other didn't start their love story right away because three years later, Kardashian and Kris Humphries got married. However, fate was in West's favor because the reality TV star and the NBA player separated after only 72 days of marriage.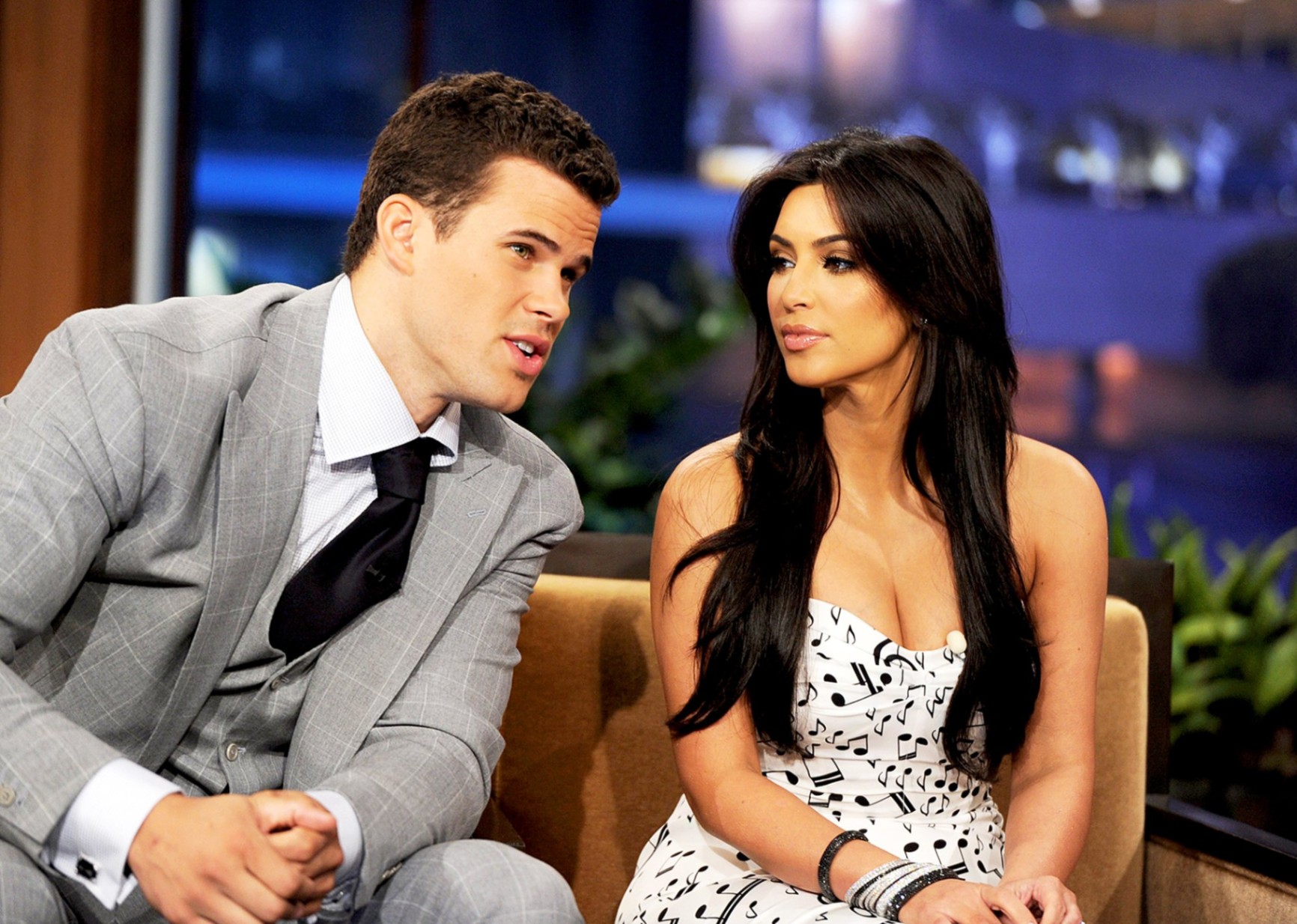 Kardashian disclosed during the KUWTK anniversary special that her divorce from Humphries made her realize she was in love with West. She recalled talking to West even before she and Humphries tied the knot but she simply "went a different direction."
She admitted feeling blue after she and Humphries' split when West invited her to come see him in Paris, France for his fashion show, and that was how they began dating. Kardashian said she fell for West immediately and asked herself why things between them did not happen sooner.
2012 - 2013: Love Was Everywhere
Kimye officially confirmed their romance to the public in the spring of 2012. West even released a song titled Cold, which suggests that he fell in love with Kardashian "around the same time she had fell in love with him."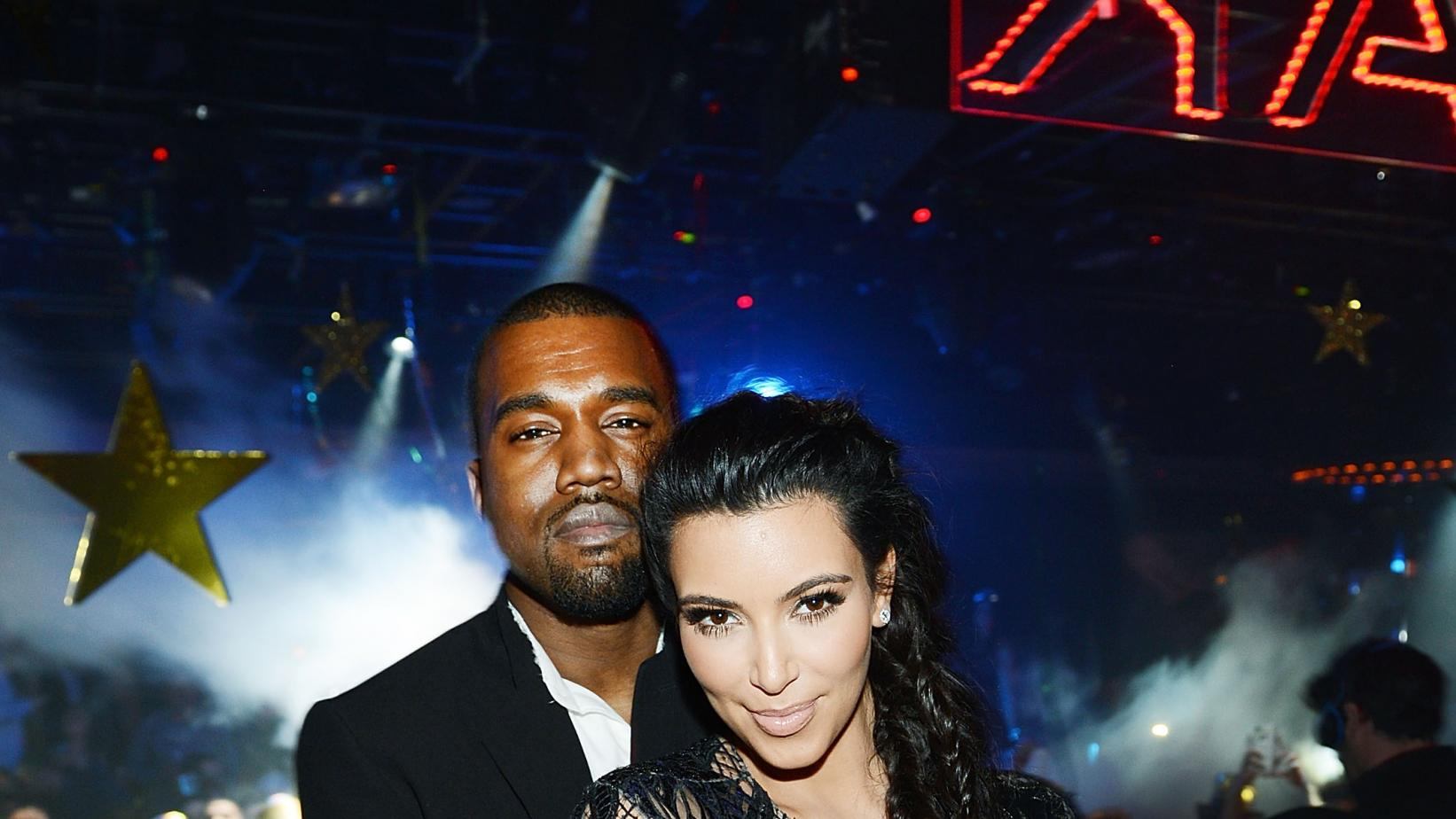 In December 2012, US Weekly reported that Kardashian was pregnant with their first child, while West announced it by calling her "baby mama" during a concert in Atlantic City. Their first baby, North, was born in June 2013.
Four months after their daughter was born, West proposed to Kardashian in front of her friends and family by renting out the San Francisco Giants baseball stadium, AT&T Park. Of course, she accepted the grand proposal!
2014 - 2015: Wedding Bells and Their First Baby
West and Kardashian appeared on the cover of Vogue for a special wedding theme in March 2014, and two months after, on May 24, the two wed in front of their loved ones in Florence, Italy.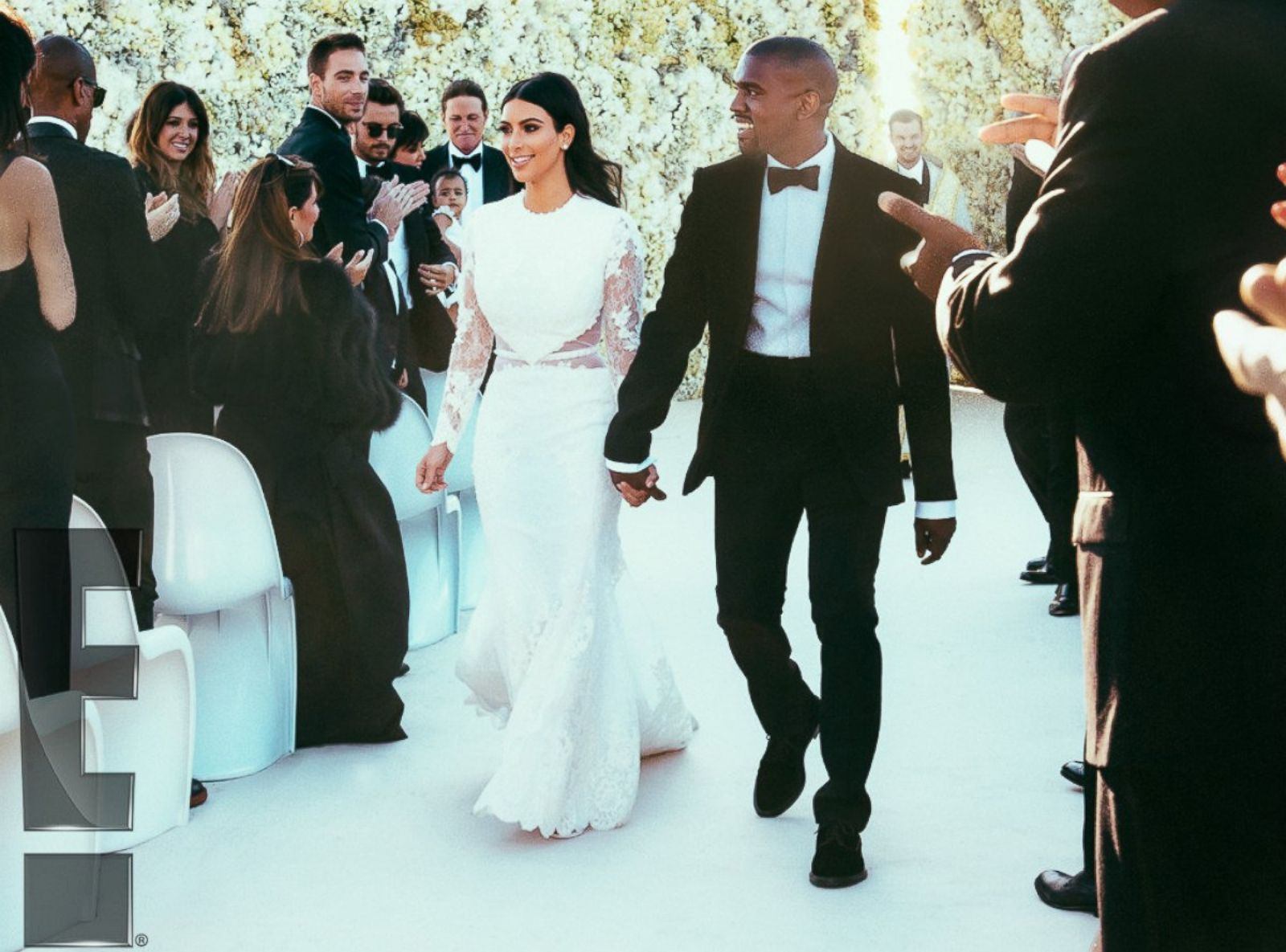 In March 2015, Kardashian revealed in a KUWTK episode that she was having difficulty getting pregnant with their second child, telling her sister Khloé that she and her husband have been trying "500 times a day."
But in May 2015, the couple was blessed with their second child, and their son Saint was born in December 2015.
2016 - 2017: Rumors of Marital Issues Swirl
It was in December 2016 when rumors about marital issues between West and Kardashian started to swirl. It happened after he was hospitalized for a 'psychiatric emergency.'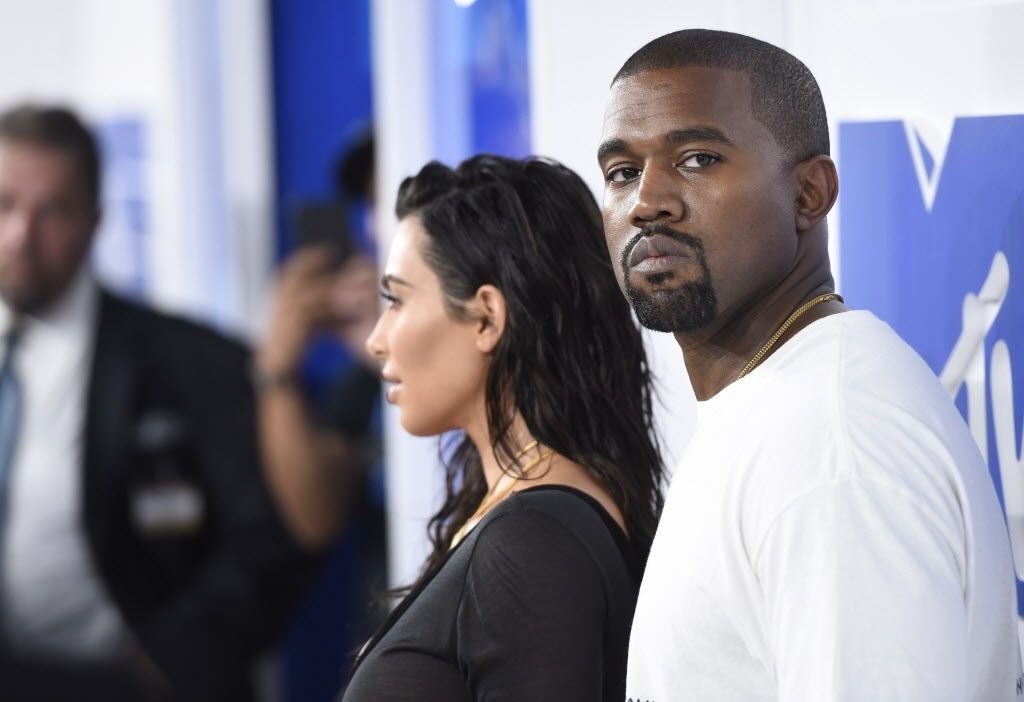 A month after his hospitalization, an insider revealed that Kardashian decided to stay with West after he committed to intense therapy. In July 2017, US Weekly reported that West and Kardashian turned to surrogacy after she experienced preeclampsia during her first two pregnancies.
Their daughter Chicago was born in January 2018. Kardashian wrote on her app that their surrogate made their dreams come true and thanked their doctors and nurses for being with them throughout the process.
2019: Renewed Vows
The year 2019 started right for Kimye because their surrogate was pregnant with their fourth child, Psalm. He was born via gestational carrier on May 10, 2019, and was described by Kardashian as "perfect."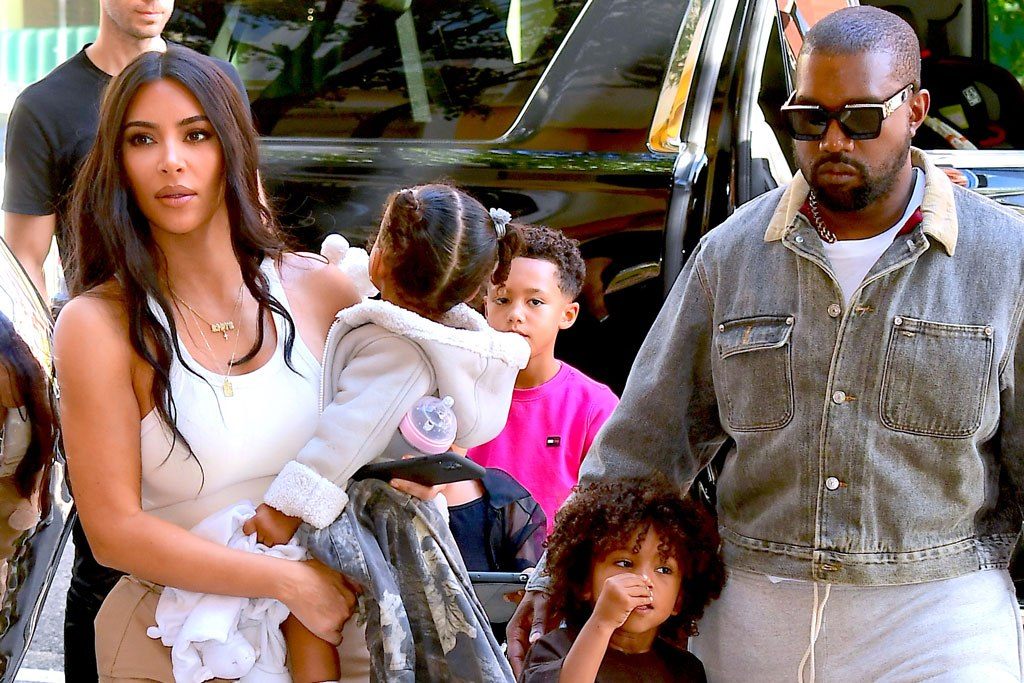 During a KUWTK episode in October 2019, Kardashian hinted that she and West decided to renew their vows in their own backyard. "Kanye always talks about how, at our wedding, we had really traditional vows. At that time in front of all those people, I didn't even think I could get it together to say original vows."
While the renewal was not shown publicly, Kardashian uttered a part of her vow: "You are my husband. You are my best friend. My biggest believer and my one true love."
2019: Still a Celebration of Love
In an interview with Zane Lowe on Apple Music's Beats October 2019, West proudly discussed his "successful celebrity marriage" and what he learned from it. He said that marriage is the greatest bond in the world for him.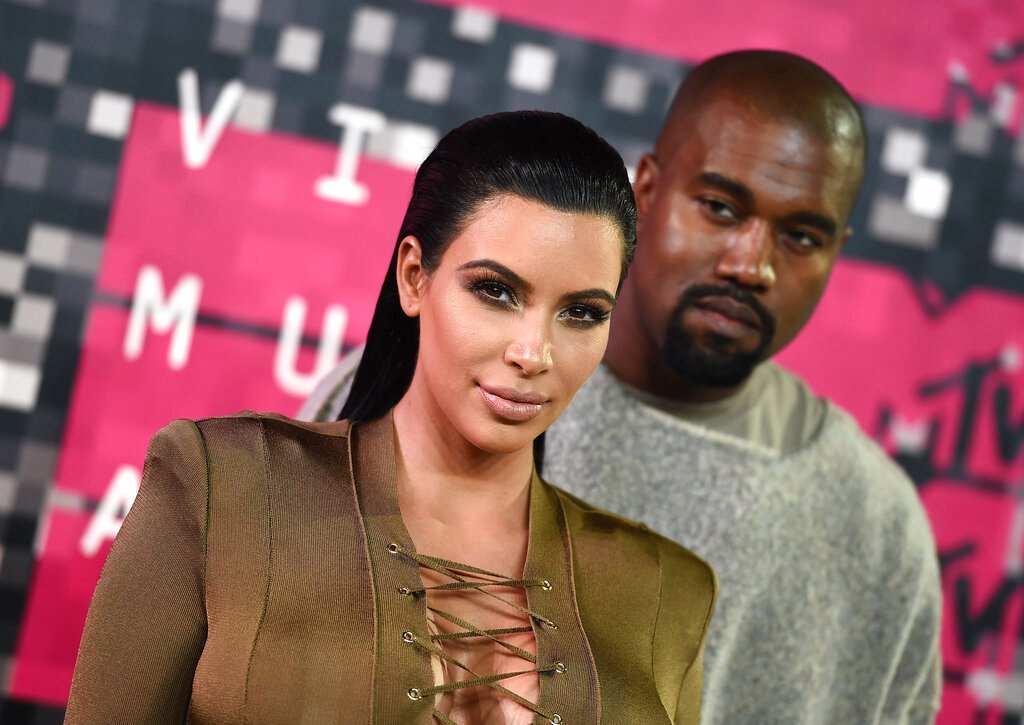 West further said that being married means one has another person to call on and call out and having that same person to do the same for him. "Equally yoked. Someone to complain to and someone to grow with as we grow and raise our children," he said during the interview.
In an interview on The Real in November 2019, Kardashian described West as "more strict as a dad." She said he is always concerned about what they have in the house and even removed the televisions in their children's rooms as well as make-up from their daughter's room.
2020: The PDA Continues
Reports surfaced in April 2020 that Kimye was on the rocks during quarantine, but a source disproved that, saying the couple even had more time to discuss their children and goals in life. It was in the same month when Forbes named West a billionaire.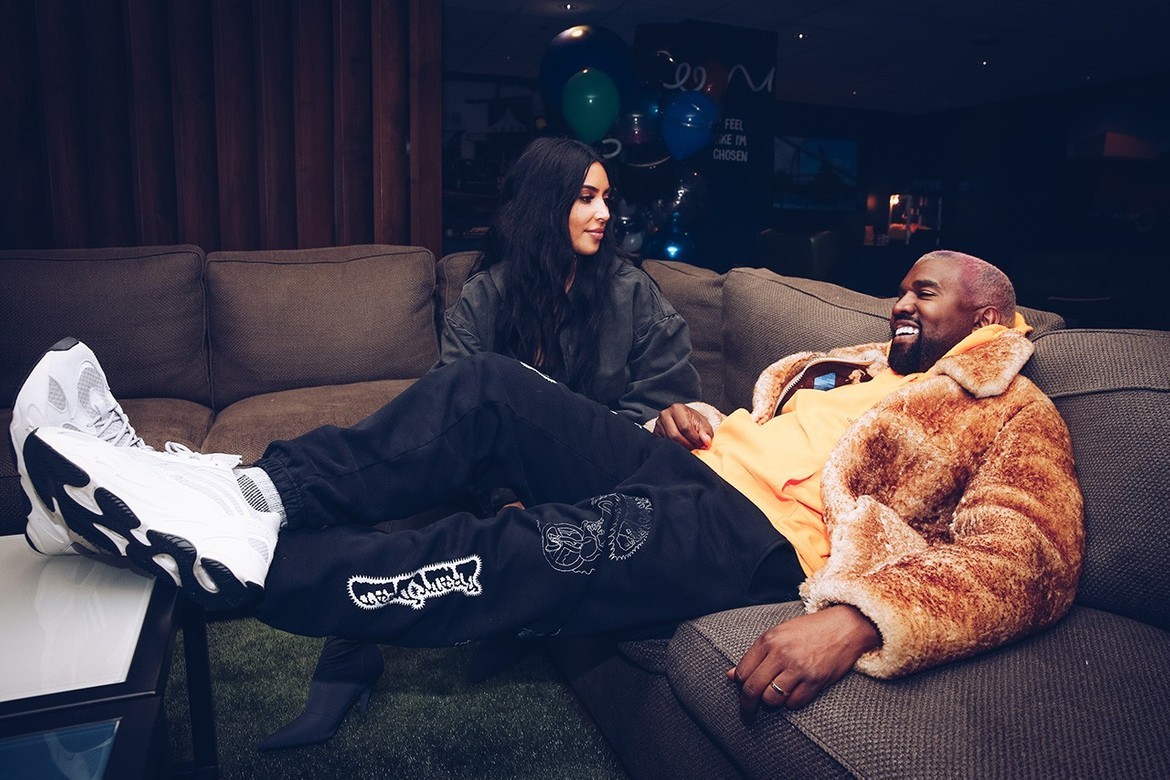 On Father's Day, Kardashian seemed to have killed the rumors with a greeting for West online. Her message for her husband was: "Happy Father's Day to the best dad!!!! Thank you for making life so much fun! You give our kids the most awesome life! I love you so much!!!"
Moreover, when West sealed a partnership with Gap for his Yeezy brand, his wife went to Twitter to declare how proud she was of him. West did the same thing for Kardashian when she sold her stake in her KKW Beauty brand to Coty and officially became a billionaire.
2020: A Presidential Campaign Gone Wrong
West announced that he would run for president but his campaign went a different direction. He disclosed sensitive personal details in his first rally in South Carolina.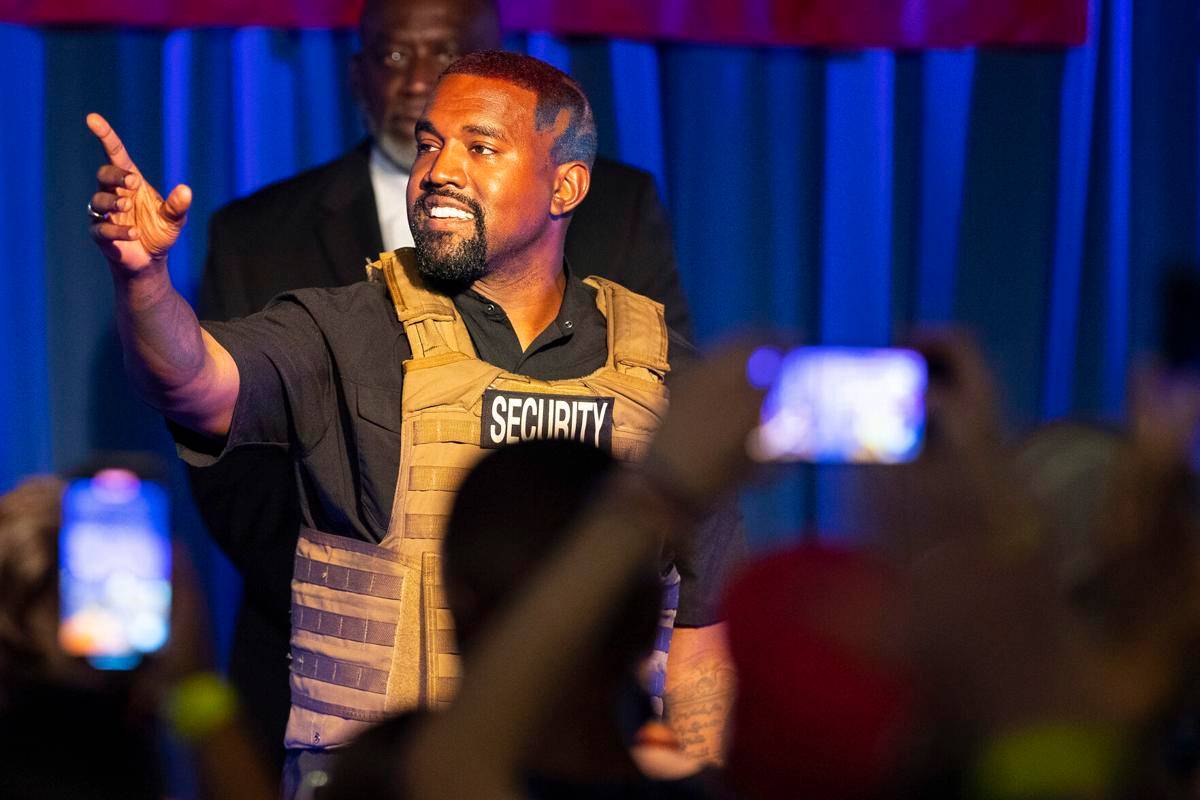 West admitted during the campaign that he almost "killed" their daughter, North, through abortion. He later revealed on Twitter that his wife was on her way to Wyoming with a doctor to check on him.
US Weekly learned that Kardashian started to feel "helpless." It was also reported that her family began to "feel as though he's really crossed a line by talking negatively about them publicly and sharing private family matters with the public," the insider said.
2020: In a "Better Place"
Kimye may have reconciled in August after the incident during West's presidential campaign. An insider told US Weekly that the couple took a vacation and were in a "better place."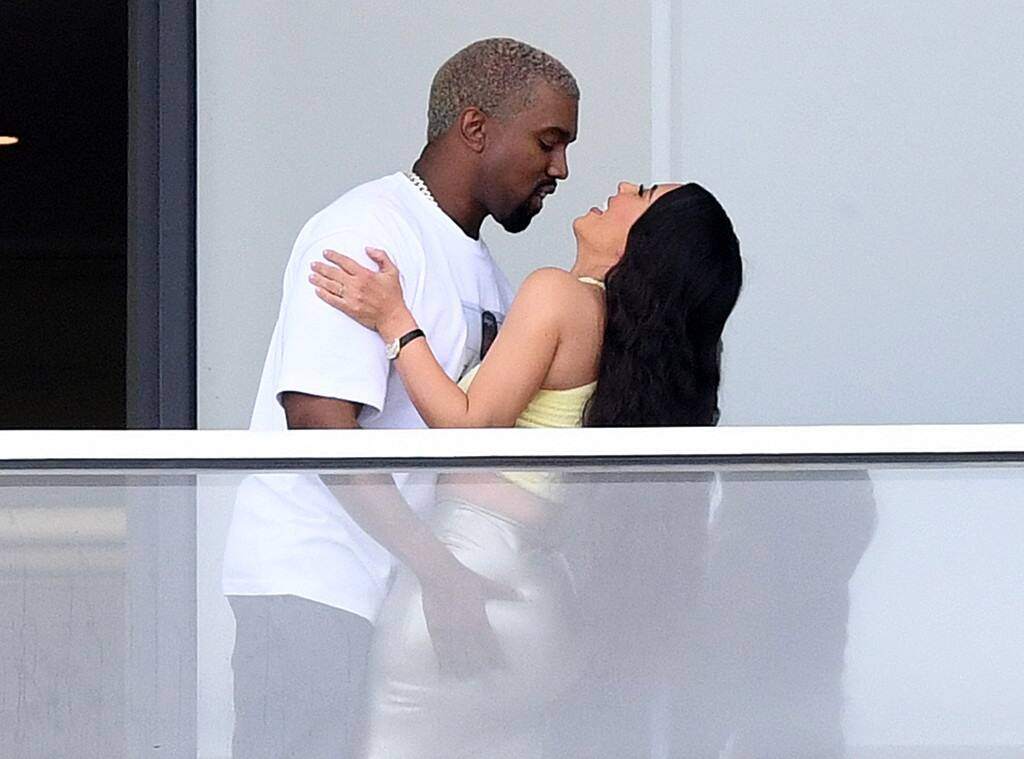 The source added that West realized that divulging family details is not right and that the couple decided to no longer discuss politics. Meanwhile, another source revealed that the couple has been trying to heal their relationship.
"She has been helping and supporting him a ton while he's been struggling with his mental health… she is there for him through thick and thin," the insider said. The couple struggled to deal with West's alleged lack of time for their family, but Kardashian hoped that everything would be resolved for the sake of the children.
2020: Last Few Months Before the Divorce
On Kardashian's 40th birthday in October 2020, West posted a throwback photo of their engagement in 2013 on Twitter. West captioned it: "Been doing empty stadiums. Happy 40th birthday!!! I love you so much."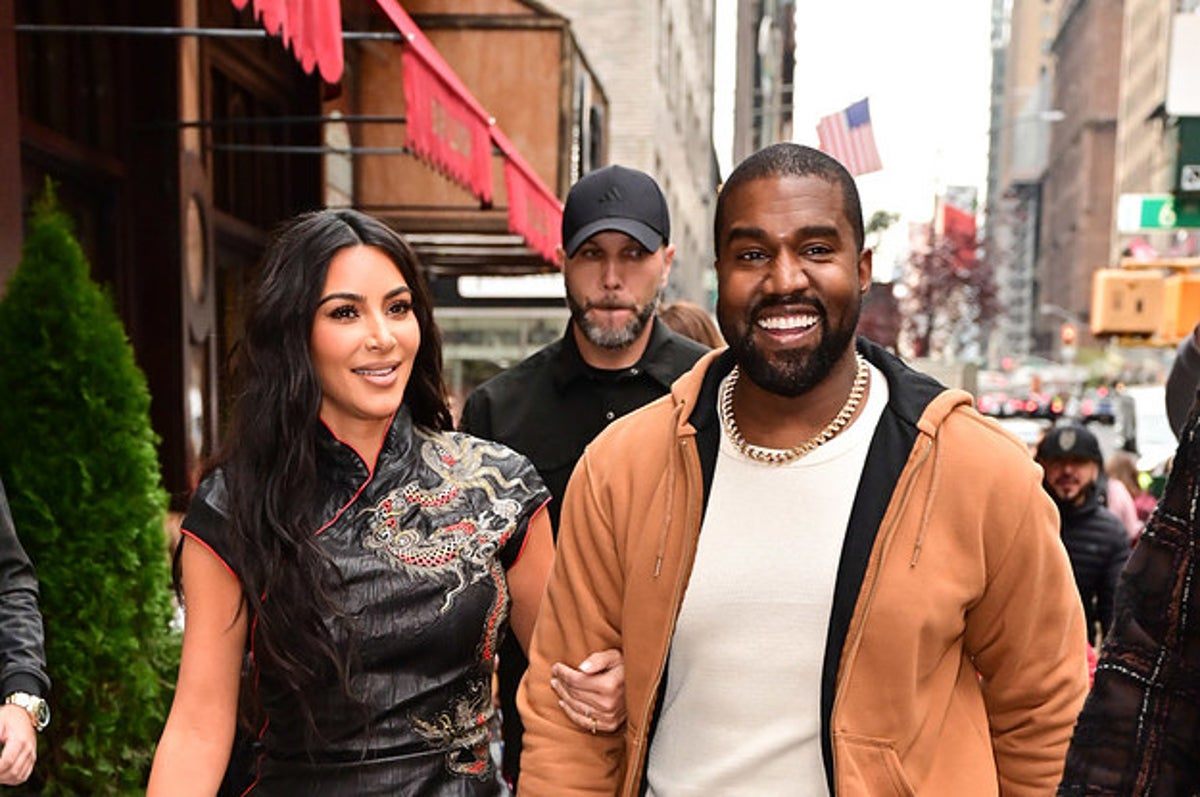 On the other hand, Kardashian shared on social media that West gifted her a hologram of her late father, Robert Kardashian. She considered it the "most thoughtful gift of a lifetime" and "a special surprise from heaven."
The reality star said that seeing the hologram feels "lifelike" as they watched it repeatedly while crying. In November, Kardashian shared a poem that West wrote for her as he celebrates the 10th anniversary of his 2010 album titled My Beautiful Dark Twisted Fantasy.
2021: Kardashian Files for Divorce
Kimye shocked their fans with news about their divorce in January 2021. While they did not announce it themselves, a source confirmed to US Weekly that they have been living separately for months.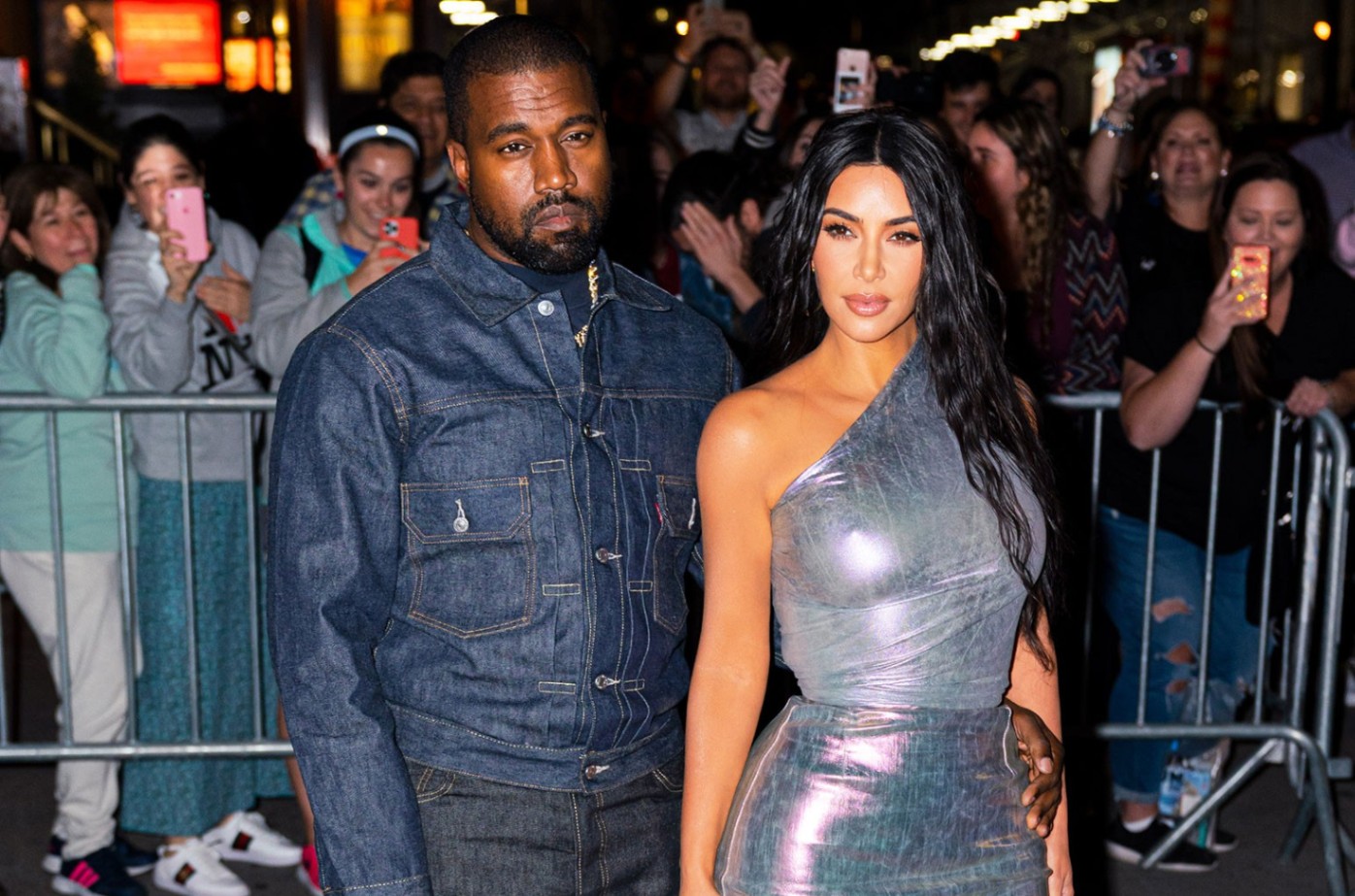 The source added that the couple could not fix their differences, saying Kardashian learned a lot the past year while studying the law. "Kanye isn't as focused and doesn't live in the real world, their world views no longer line up," the insider told US Weekly.
In February, Christy Welder, Kardashian's representative, said that the makeup mogul has filed for divorce from West but gave no further comment. A CNN report confirmed that she is seeking joint custody of their children.
Conclusion
High-profile relationships are often marred by controversies and intense public scrutiny. Whatever happened to Kimye could happen to anyone else, and what's important is they are taking their children into consideration as they deal with their split.
If you want to know what's next for them, West's upcoming album could reveal more details.