If you're a sports fan, you'd know that American football is an extremely physical sport, so players are usually expected to be tough, especially at the professional level. But despite the toughness and physicality of the sport, it produced a player whose heart is undeniably soft.
As a quarterback, Drew Brees is expected to lead his team and pass the ball to teammates for them to score and win games. He seemed to have taken this role beyond football with his generosity as a person, becoming one of the most charitable players in the National Football League (NFL).
It may have been over a month since he announced his retirement from playing professional football, but Brees' "passes" are still felt with all the charitable works he's been busy with. In this article, you will get to know about Drew Brees and his devotion to assisting the needy.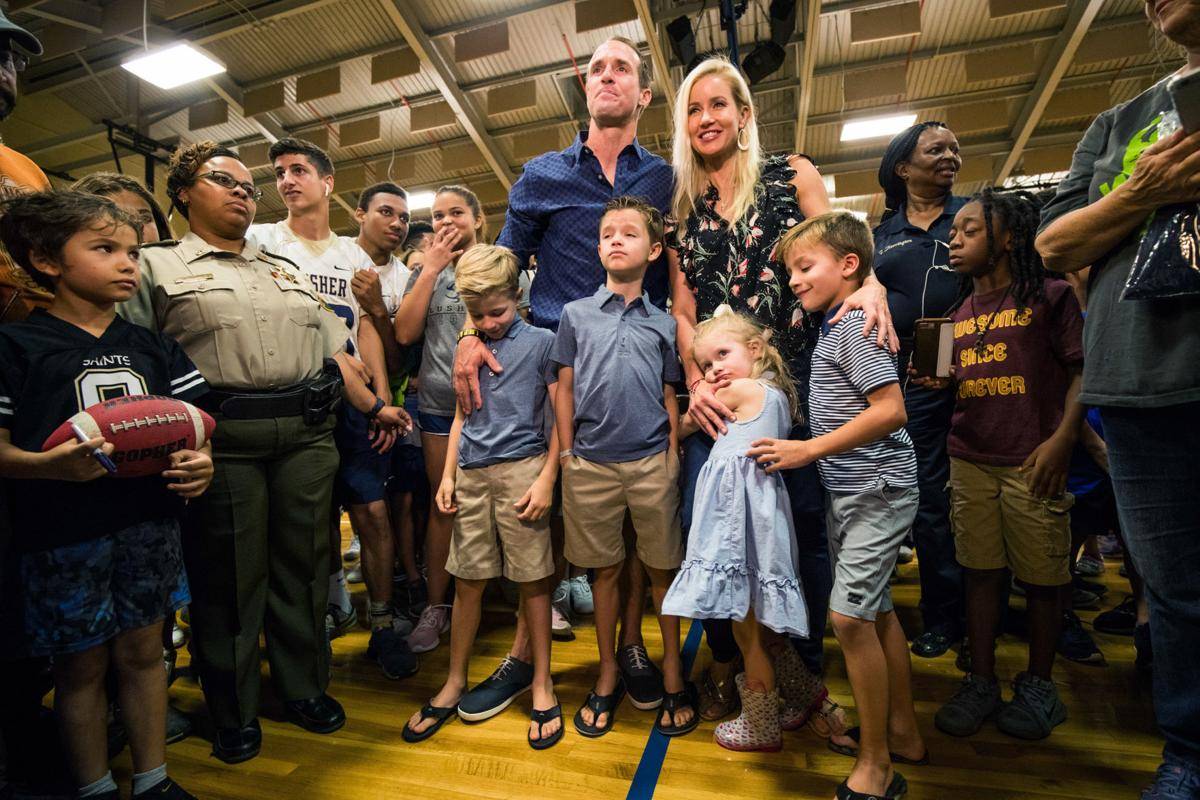 Who Is Drew Brees?
He was born as Drew Christopher Brees in January 1979 in Dallas, Texas, to a trial lawyer father and an attorney mother. He played flag football at St. Andrew's Episcopal School in Austin, Texas, and did not join tackle football until high school.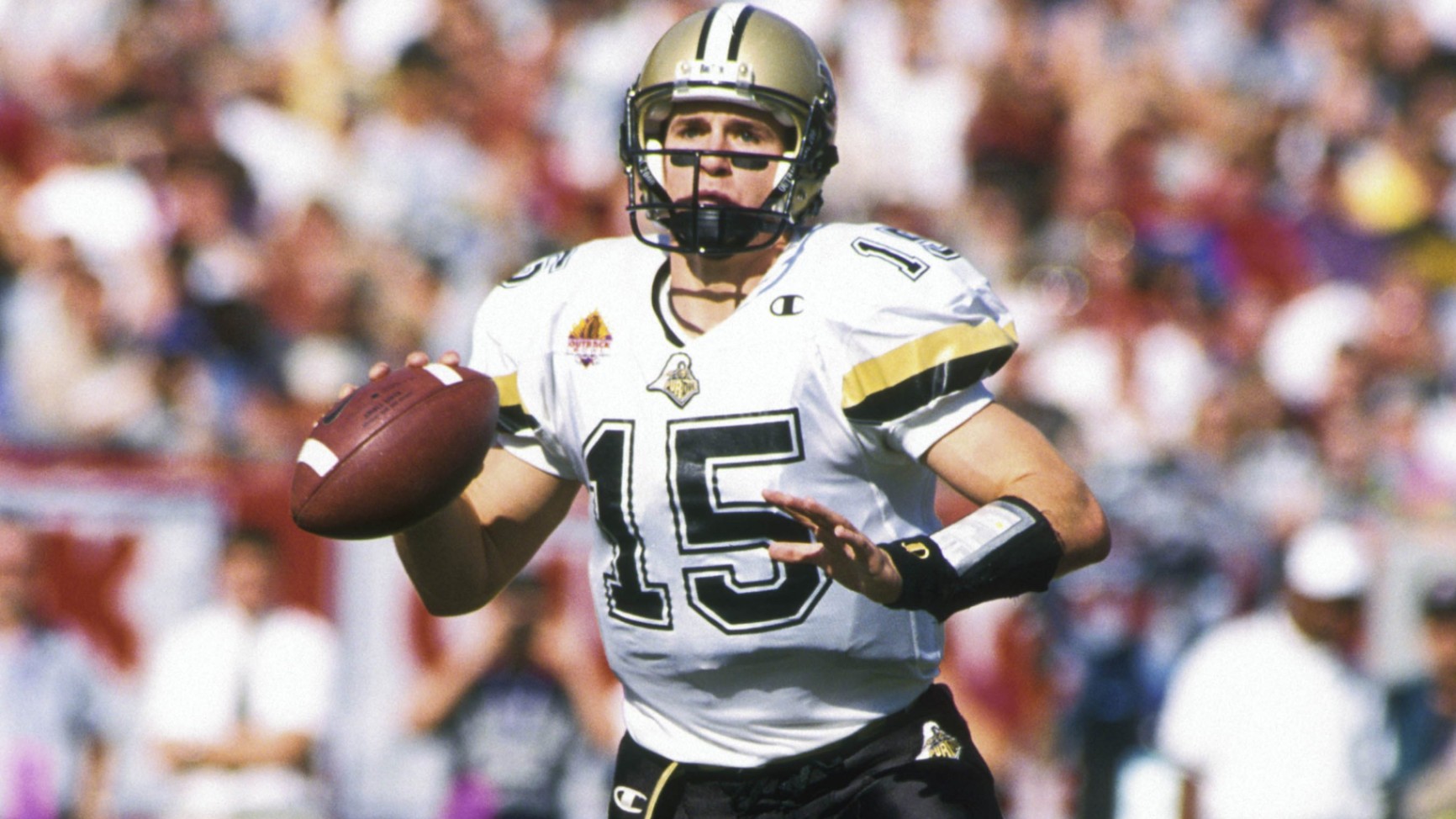 Brees played baseball, basketball, and football in high school but was considering playing college baseball until he tore his ACL in 11th grade.
After recovering from the injury, he led the Austin Westlake High School football team to a 16–0 record and a state championship. He was named 5A Most Valuable Player in Texas during that year.
Playing College Football
Despite his outstanding high school record, Brees was not heavily recruited and received offers from only two colleges, Purdue University and the University of Kentucky, choosing Purdue for its high academic rating. He decided to study industrial management and completed the course in 2001.
While he had the option to join the 2000 NFL Draft, he decided to finish his senior year at Purdue to complete his studies. He led the Boilermakers to its first Big Ten championship and first Rose Bowl appearance since 1967. In 1999, Brees was a Davey O'Brien Award finalist, won the 2000 Maxwell Award, and was a member of the 2001 class of the NCAA's Today's Top VIII Award.
He set two NCAA records for his college career, 13 Big Ten Conference records, and 19 Purdue University records, including passing yards, touchdown passes, total offensive yards, pass completions, and attempts. Brees was inducted into the University's Intercollegiate Athletics Hall of Fame in 2009.
Early NFL Career With The Chargers
While Brees spent most of his NFL career with the New Orleans Saints, he played for the San Diego Chargers in his first five years. While he was projected to be drafted mid-late first round due to concerns such as his height and arm strength, the Chargers drafted him 32nd overall in the second round of the 2001 NFL Draft.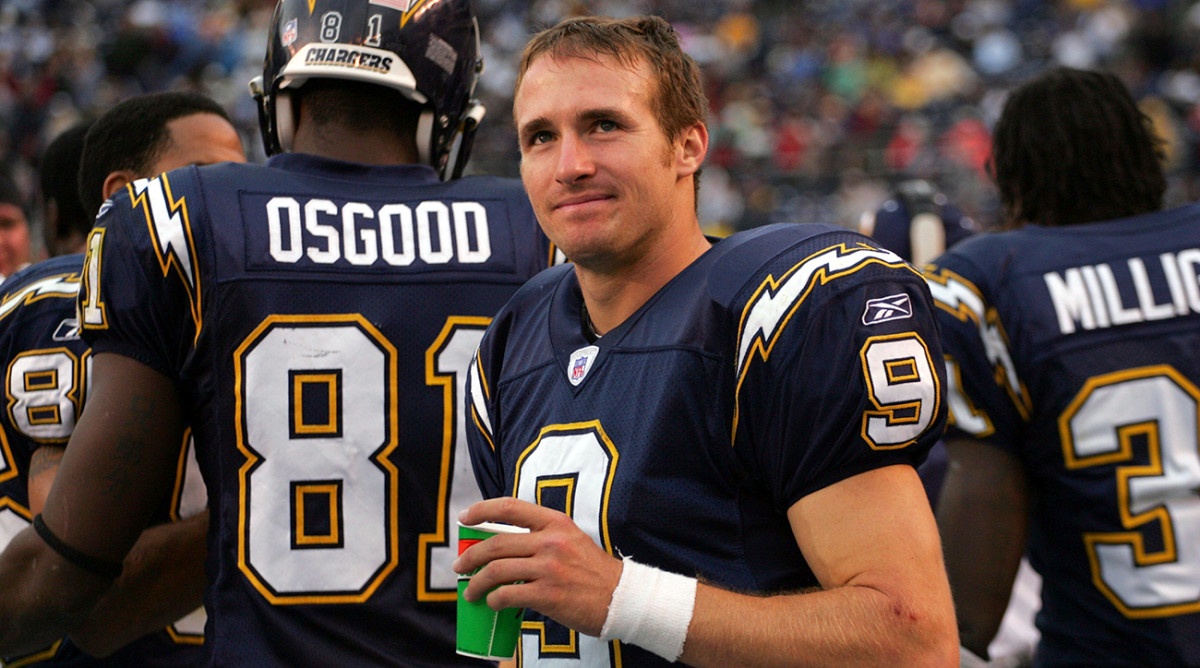 In his freshman year, he played backup quarterback to Doug but eventually became a starter for the Chargers in his second year and led the team to its first AFC West win in 10 seasons in 2004.
That year, he was invited to the 2004 Pro Bowl and was named NFL Comeback Player of the Year.
Free Agency And Injury
Following the 2004 season, Brees became a free agent, but the Chargers designated him a franchise, giving him a one-year contract for $8 million for the 2005 season.
At the last game of the season, he tore his right shoulder labrum and had to undergo arthroscopic surgery in January 2006. He eventually signed with the Saints for a six-year $60 million contract.
Remarkable Career With The New Orleans Saints
In his 15 years with the Saints, Brees turned the team around, leading it to nine playoff appearances, including seven NFC South titles, one NFC Championship, and a Super Bowl XLIV win. It was the first and only league championship in Saints' franchise history.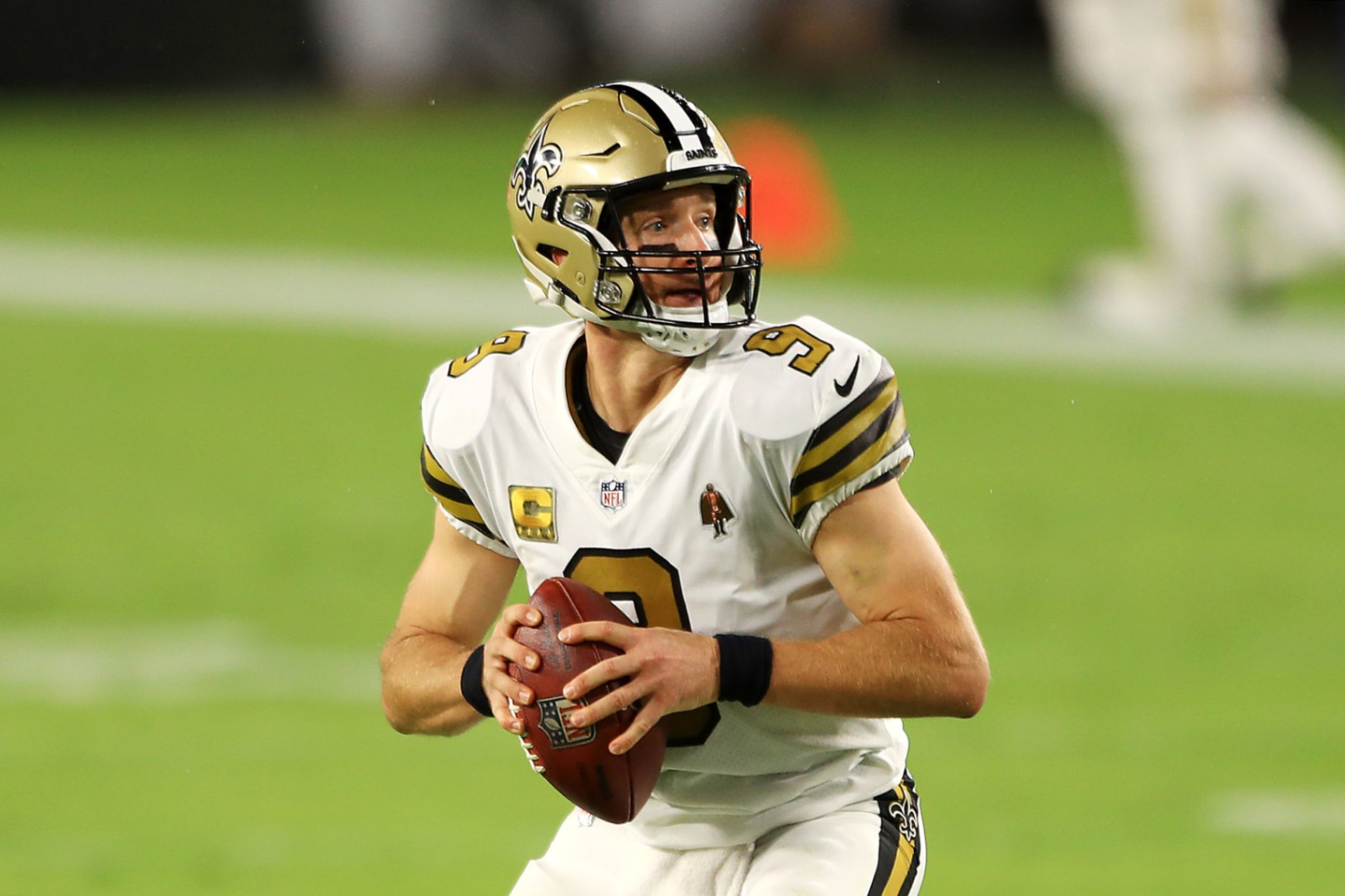 He posted various passing records throughout his career with the Saints and even led the team to four consecutive NFC South titles in his last four years.
Despite the regular-season success, the Saints have been plagued with postseason bad luck, including the "Minneapolis Miracle" in 2017, a controversial interference pass call in 2018, and an overtime upset in 2019.
NFL Records And Awards
Brees is the NFL's all-time leading passer and the only person in NFL history to surpass 80,000 yards with 80,358. He also led the league in all-time touchdown passes at 571 before Tom Brady overtook him last season after he missed games due to injury.
With a career average of 67.7%, Brees may also be the most accurate passer in league history, holding six of the top nine best single-season passing accuracy records, including the top three and his 74.4% all-time high. He also recorded 7,142 pass completions for his career.
His awards include 13 Pro Bowl appearances, one First-team All-Pro and four Second-team All-Pro, and two NFL Offensive Player of the Year awards. Brees also won Walter Payton, NFL Man of the Year, the Bert Bell Award, Associated Press Male Athlete of the Year, and Sports Illustrated Sportsman of the Year.
Four F's Of Brees
Aside from being an NFL superstar quarterback, Brees is known to be a family man and a philanthropist, particularly with his charitable works in the New Orleans area. He and his college sweetheart Brittany Dudchenko have been together since 2003 and have three sons and a daughter.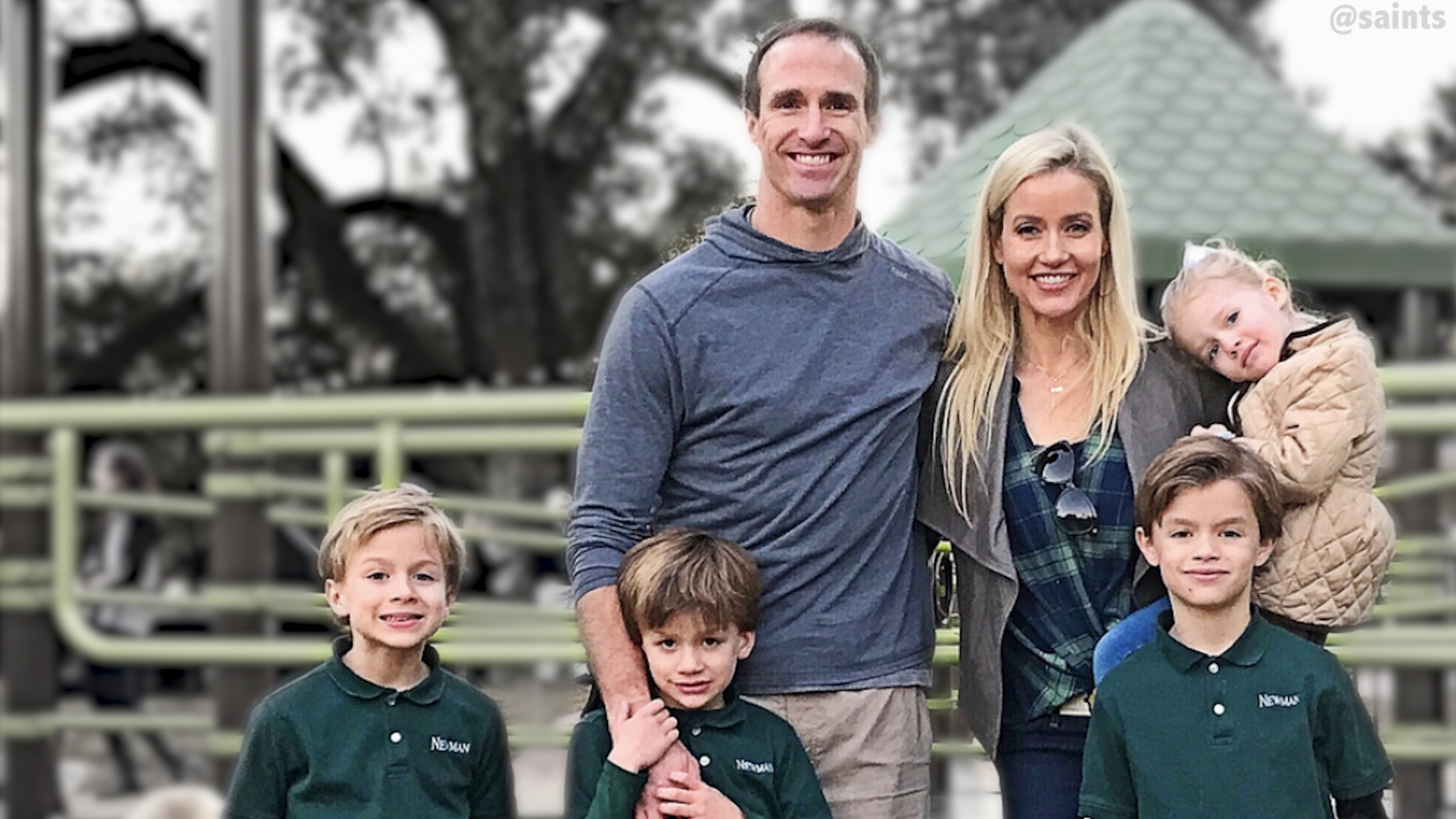 His four priorities in life, known as the "four F's by Brees," are faith, family, football, and philanthropy. He is born and raised a Christian but said he only committed himself to his faith after his ACL injury.
As An author
Brees released his first book titled Coming Back Stronger: Unleashing the Hidden Power of Adversity, co-authored by Chris Fabry in 2010. The book debuted at the third spot of The New York Times best-seller list for non-fiction.
Brees Dream Foundation
Initially, the NFL superstar and his wife started the Brees Dream Foundation in 2003 to help cancer patients and fund cancer research in memory of Brittany's aunt, who died from cancer. However, their move to New Orleans expanded its cause to assist in rebuilding efforts following Hurricane Katrina.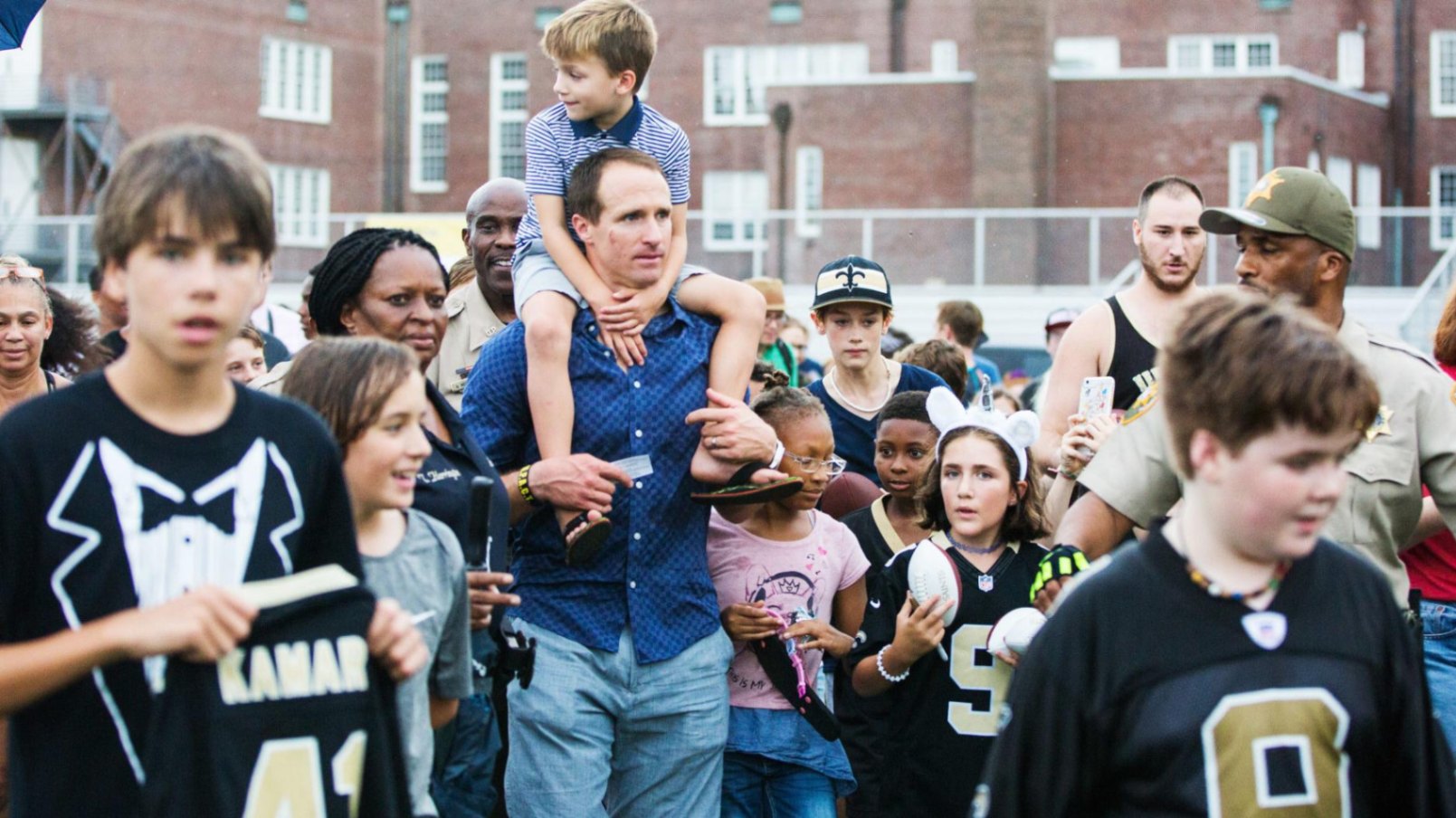 According to the charity's website, its mission is to improve cancer patients' quality of life and provide children and families in need with care, education, and opportunities.
It also funds and supports several programs in San Diego, California, where he spent his offseason, and West Lafayette, Indiana, where Purdue University is located.
More than $45 million has been donated by the foundation to various causes globally, including:
United Service Organizations (USO) tours to Kuwait, Afghanistan, Iraq, and the UAE,
NFL 60 which encourages children toward exercising at least an hour a day, and
Purdue Athletes Life Success, a youth camp that teaches life skills such as financial literacy, personal fitness, and goal setting.
Hurricane Katrina Recovery Efforts
Since the couple's move to New Orleans, the Brees Dream Foundation has been critical in restoration initiatives in areas devastated by Hurricane Katrina in Louisiana. It partnered with Operation Kids in 2007 to restore and rebuild academic and athletic facilities, parks, and playgrounds.
The foundation also established after-school programs, mentoring programs for the intellectually disabled, neighborhood revitalization projects, and child care facilities in the city. It also sponsors the Rebuilding Through Brotherhood program, which invites Brees' fellow Sigma Chi members to join Habitat for Humanity projects in New Orleans.
Last year, they partnered with Ochsner Health System and donated $5 million through the foundation to construct healthcare centers in Louisiana.
Other Advocacies
In line with his foundation's objectives, Brees has joined various activities and supported different causes. He had participated in several USO tours, including one in 2009 when he visited the Guantanamo Bay detention camp.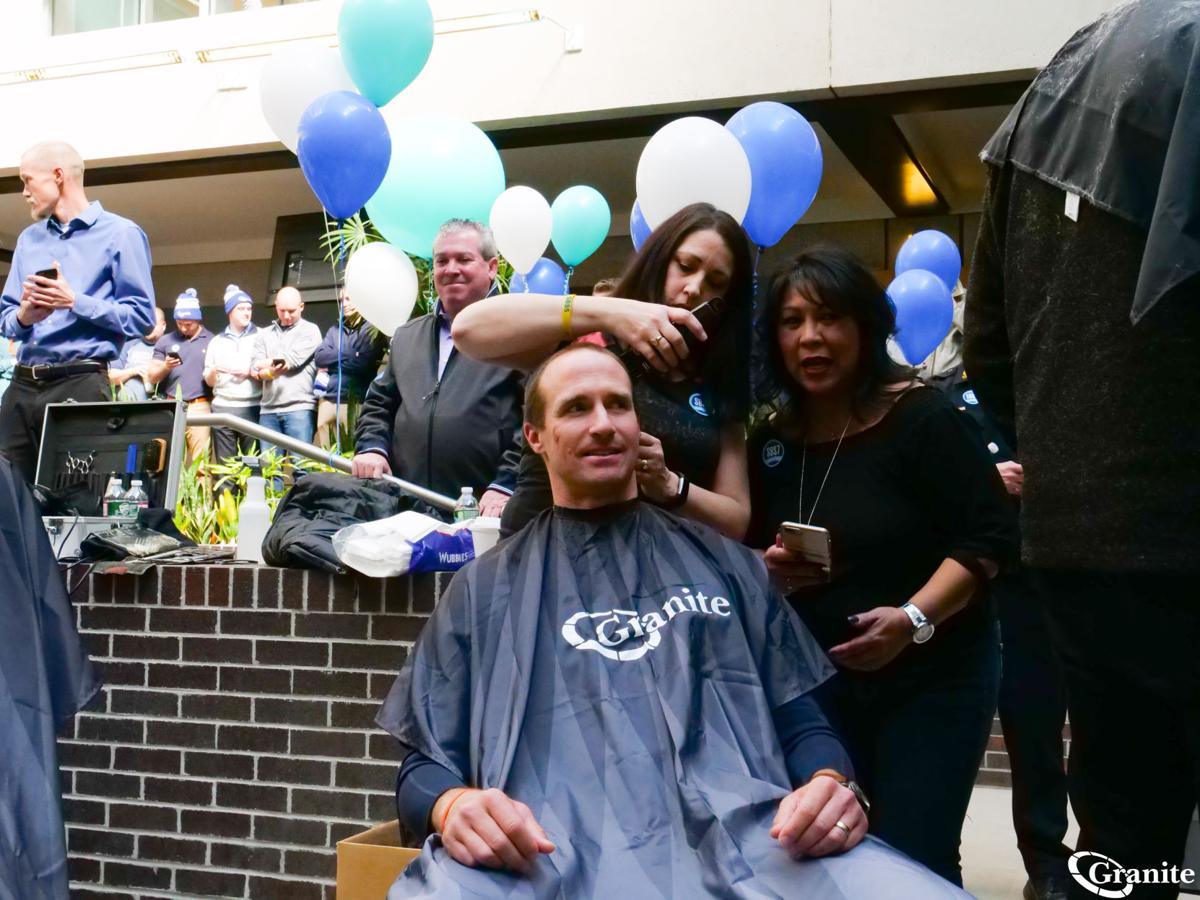 He joined the Pro Sports Team Challenge in 2008 to raise money for Operation Kids and signed a promotional deal with Chili's Grill & Bar to raise funds for charity.
In 2010, Brees was appointed by then-President Barack Obama as co-chair of the President's Council on Fitness, Sports and Nutrition alongside former Olympic gymnast Dominique Dawes.
Following a series of gay teenager suicides, he appeared in an "It Gets Better" video and spoke against bullying. He supported other groups, including Boys & Girls Clubs of America, Make-A-Wish Foundation, National Wildlife Federation, and PeyBack Foundation.
Awards For Charitable Works
Brees has received multiple awards and recognitions for his charitable works and advocacies. These include the Horizon Award for Excellence in Community Service, the Arthur Arkush Humanitarian of the Year Award, and the Laoic Don Newcombe Award.
Conclusion
Drew Brees is truly an inspiration, not only because of his genius on the football field but also because of his works as a person who cares for the needy. Not all athletes can truly say they have family, faith, and philanthropy in their priorities, let alone superstars like him.
We may not be star athletes like Brees, but we can always emulate how he throws out those assists to people in need.