A pro athlete at the top of his career and elite in the sport will no doubt have enormous contracts to go along with their exceptional skill. But most of the time, it's their massive endorsement contracts that bring in the millions (or hundreds of millions!) for these superstars.
Below we have curated a list of the 15 highest-paid athletes as of today. Some of these stars saw major championship wins and new contracts to help bolster them into the top 15. Let's learn more about these athletes.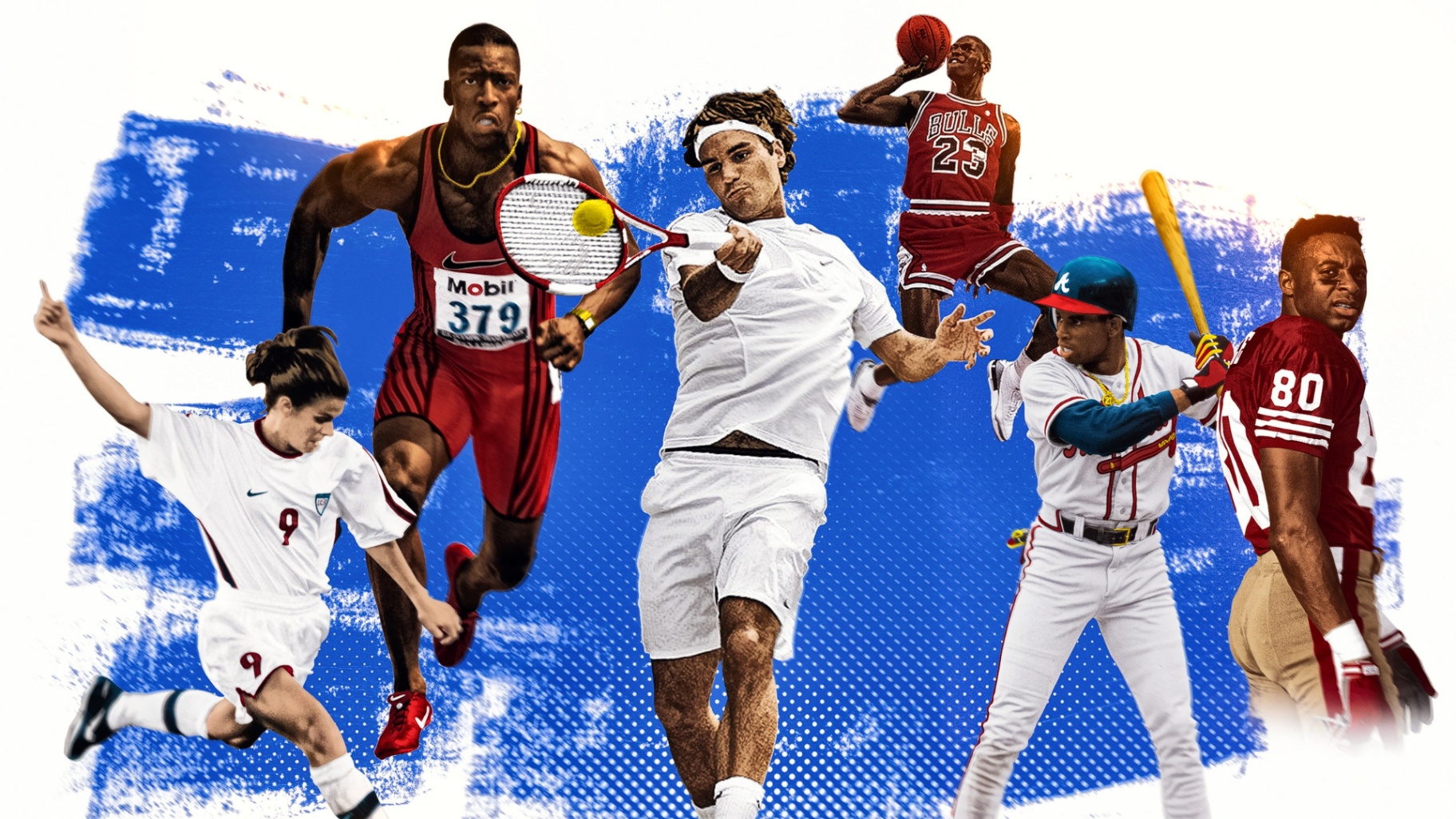 15. Jared Goff
At number 15, we have American Football star Jared Goff with annual earnings of $49 million.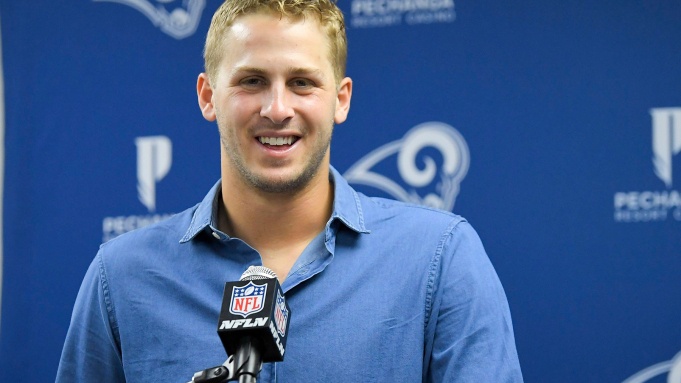 In 2019, the LA Rams signed Jared Goff to another four-year contract extension worth a staggering $134 million – almost five times the previous contract. When Jared signed the contract, he took home a whopping $25 million as a signing bonus and $21 million as a roster bonus.
Besides on-field earnings, Jared Goff earns about $2 million from brand endorsements, which include multinational brands like BMW, Nike, Red Bull, and Pizza Hut. Back in 2019, the two-time Pro Bowler launched a clothing line called JG16, with t-shirts, hoodies, and hats.
14. Rory McIlroy
Northern Ireland golfer Rory McIlory is one of the most famous, successful, and marketable players on the PGA Tour. With a victory at the World Golf Championship 2020, McIlroy's earnings exceeded $50 million, to about $52 million.
McIlroy's rank shot up due to his $15 million payday for winning the Tour Championship and the FedEx Cup, the largest payout in golf history.
A huge portion of McIlroy's earnings come from brand endorsements, totaling $30 million. McIlroy is estimated to earn roughly $300 million over the next decade, all thanks to his new deal with Nike.
13. Lewis Hamilton
The star of the Mercedes Formula One team, Lewis Hamilton sits in the 13th position of the highest-paid athletes. Hamilton raised the bar in 2020 when he won his fourth consecutive F1 title, bringing his career total to seven and tying the all-time record.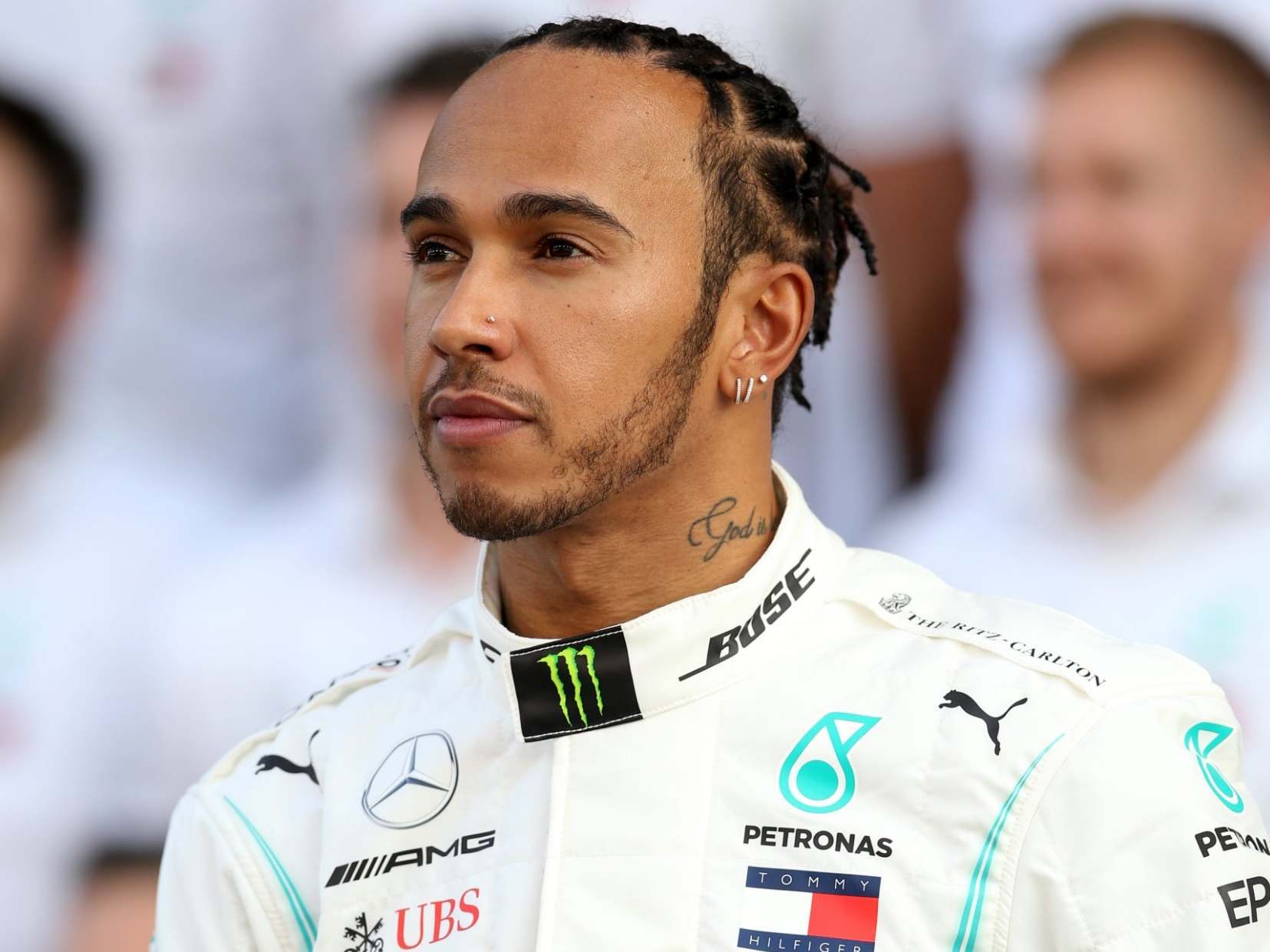 In the calendar year 2020, Hamilton took home a whopping $54 million, out of which $40 million was from his contract with Mercedes Benz. The king of the F1 racing tracks is also the most marketable racer.
He is the endorser of numerous world-famous brands including Tommy Hilfiger, Puma, Monster Energy, MV Agusta bikes, IWC watches, L'Oreal, and more.
12. Russell Westbrook
The NBA star finds him in the 12th position of the world's highest-paid athlete, with his earnings of $56 million in 2020. Being traded to the Houston Rockets in 2019, former Oklahoma City Thunder star remained one of the top performers and earners in the NBA.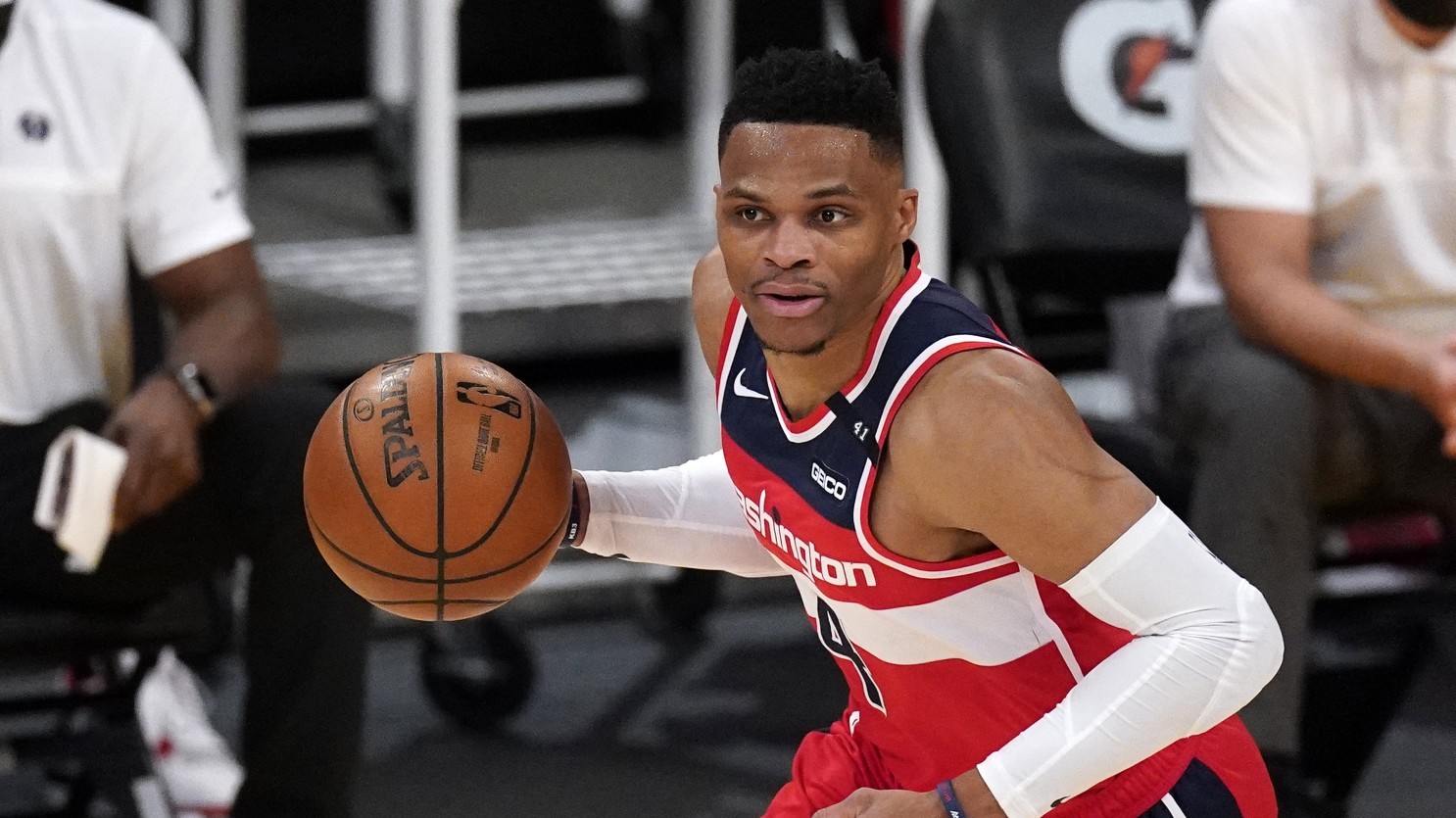 Russell's current deal with the Thunders earned the 32-year-old star $9 million this year. Apart from his on-field earnings, the Olympic gold medalist also adds several million dollars to his bank account.
Russell's endorsement portfolio comprises multi-million dollar brands including Nike, PepsiCo, Samsung, Mountain Dew, Six Star, and Barneys. His earnings from the endorsements contribute around $27 million to his total earnings.
11. Tyson Fury
Tyson Fury, the professional boxer, is one of the biggest names in the boxing industry and the only boxer to find a place on the list. Despite the fact that he spent three long years (2015 to 2018) out of the ring, Fury made a great comeback in 2019.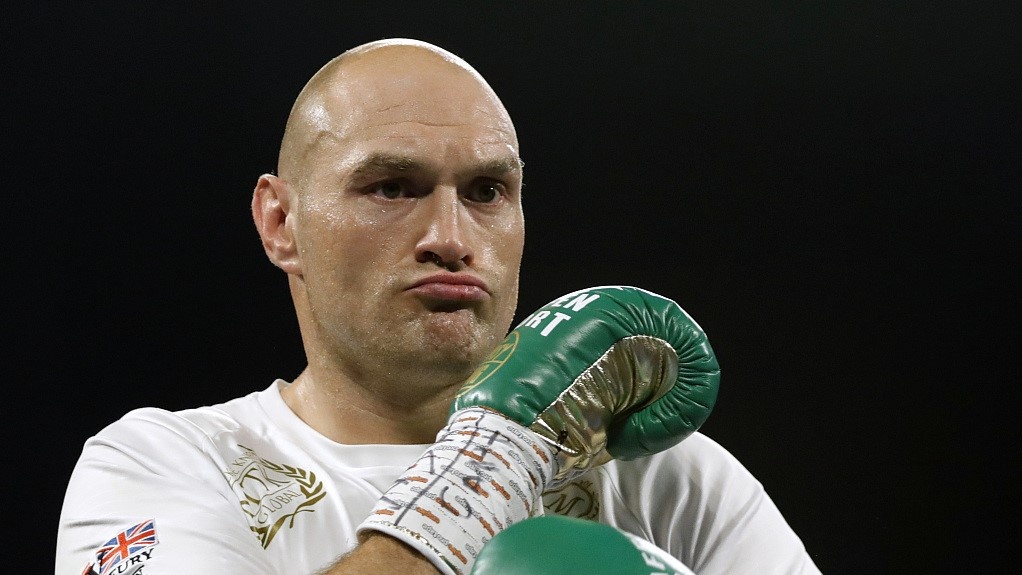 Fury's earnings were approximately $57 million in 2020 thanks to a humongous deal with WWE and his 2020 rematch with Wilder. The Gypsy King made just one appearance, the WWE Crown Jewel, that earned him a cool $15 million.
The highest-paid fighter earned around $7 million from several brand endorsements – Wowhydrate being a major one.
10. Carson Wentz
Carson Wentz is one of the most popular names in the NFL. In 2019, the Philadelphia Eagles signed Carlton to a contract extension worth $128 million over four years. The deal comprises a $16.4 million signing bonus and a bonus amount of $30 million.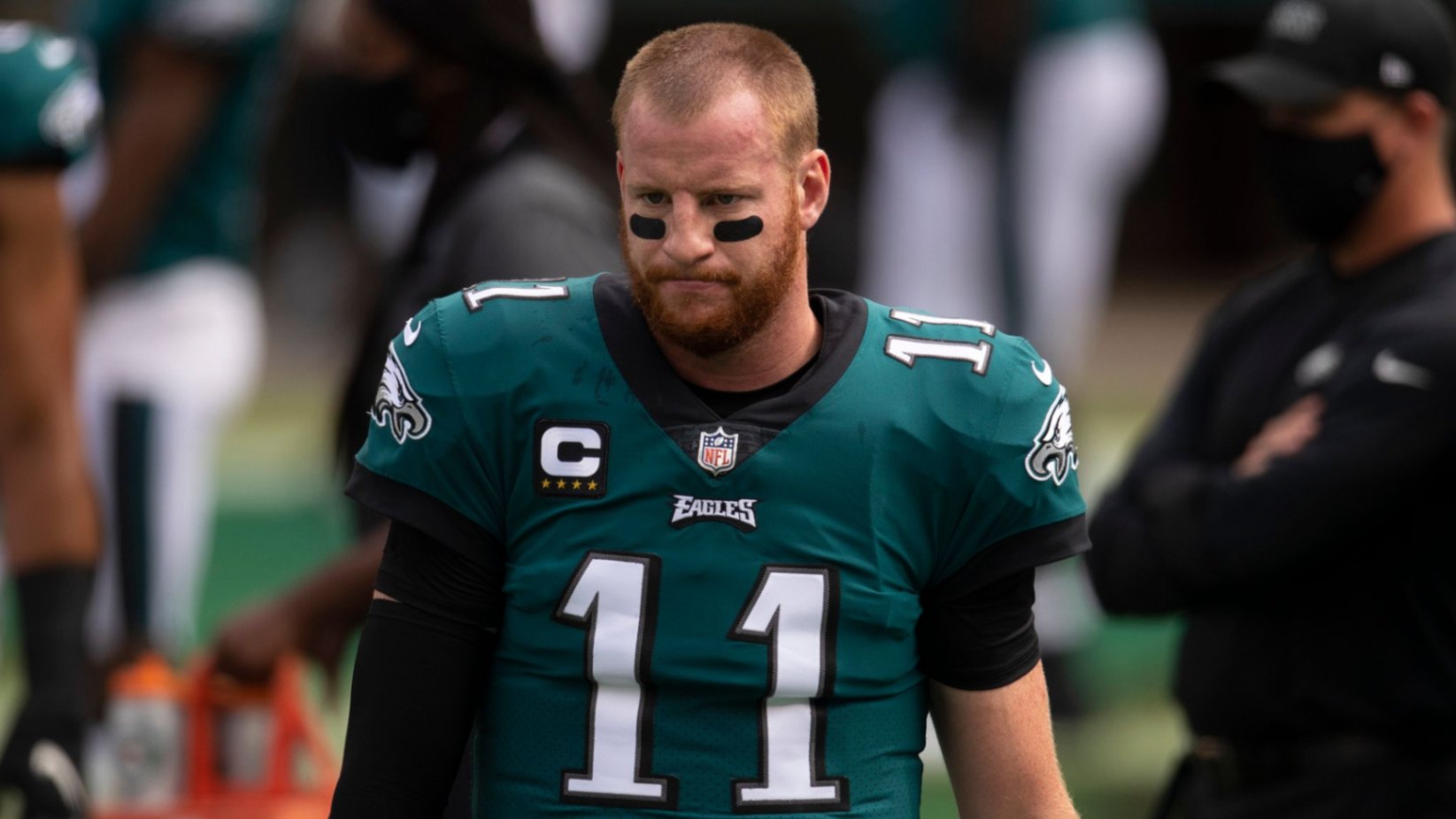 Carlos Wentz is also one of the most marketable footballers and holds brand endorsements worth $4 million. Carlos's endorsement portfolio includes brands like Nike, Amazon, Bose, Scheels, Bobcat, and Sanford Held.
9. Kirk Cousins
Next on the list is the Minnesota Vikings' quarterback Kirk Cousins, who made almost $60.5 million this year. Kirk Cousins signed a two-year contract extension with the Vikings in 2020, which is worth $66 million and also includes a signing bonus of $30 million.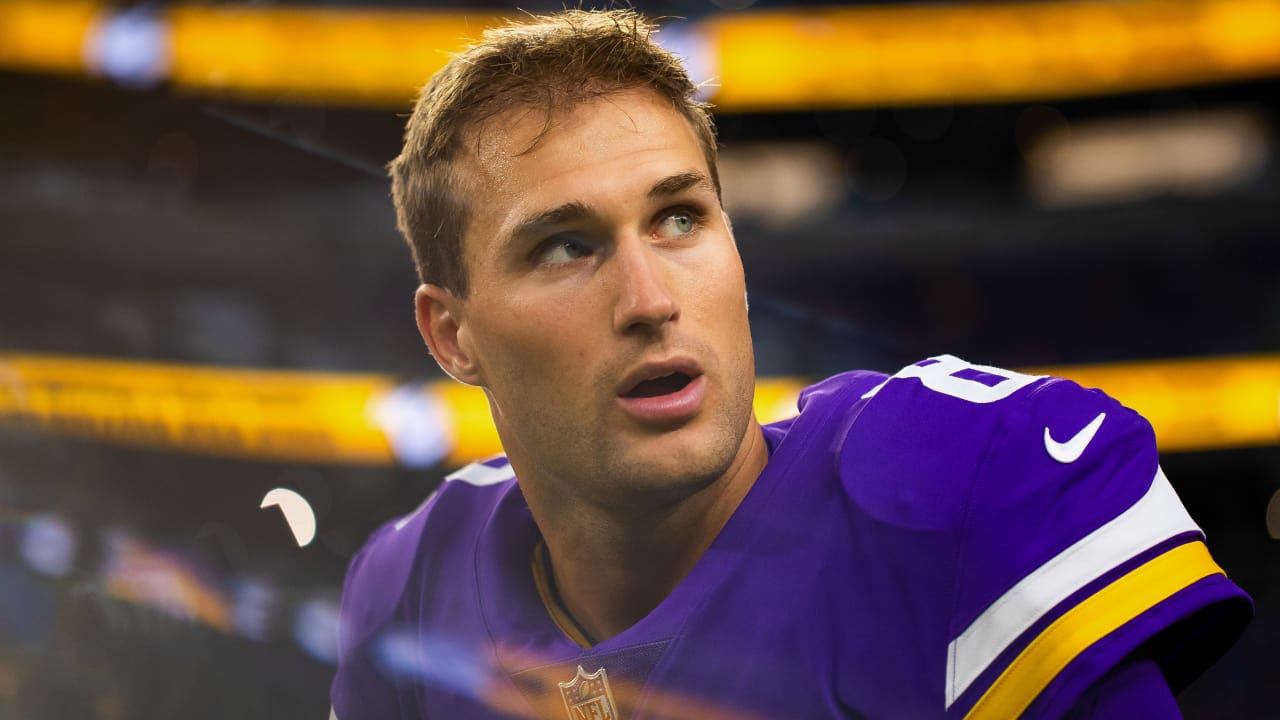 Altogether, the contract guarantees the quarterback a total package of around $96 million over a three-year period. With the new contract, Kirk Cousins became the highest-paid NFL player in the 2019-20 season.
Off the field, Kirk Cousins is busy with numerous brand endorsements that earn him around $2.5 million.
8. Tiger Woods
Probably the most famous face of the golf world, the GOAT of the game, Tiger Woods ranks 8th on the list. Woods earned a total of $62.3 million in 2020, a huge portion of which came from brand endorsements.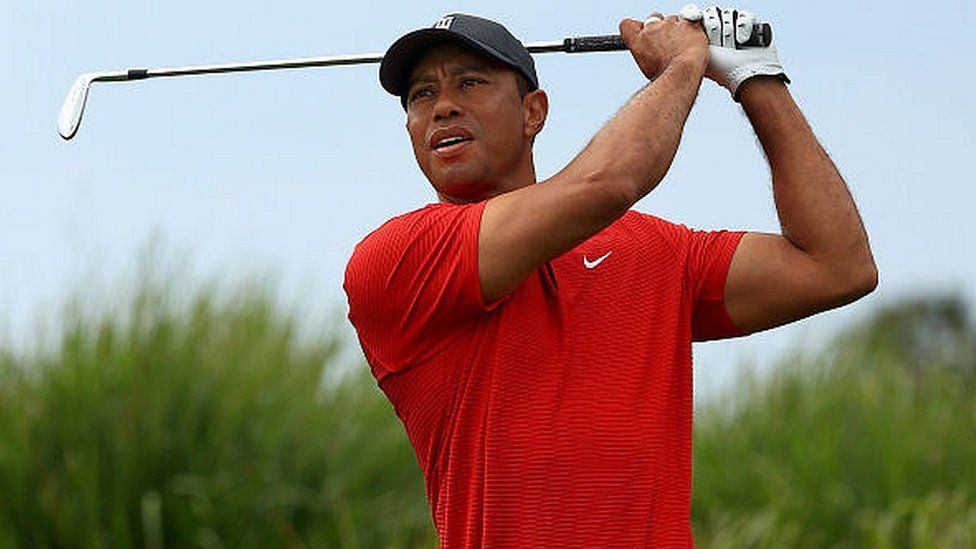 The 11-time PGA Player of the Year earned just $2.3 million through the game, while he earned a huge $60 million from several brand endorsements. Tiger Woods is the face of brands like Bridgestone, Hero Motocorp, Monster Energy, Nike, Rolex, and TaylorMade, among others.
The 45-year-old golfer has earned $1.5 billion since he turned pro in 1996, just from the brand endorsements, appearances, and other course design fees. Also, Tiger Woods is set to be inducted into the World Golf Hall of Fame in 2021.
7. Kevin Durant
The NBA star, Kevin Durant entered the 2020-21 season after missing almost the entire 2019 season. For the upcoming season, Kevin Durant will be receiving a net salary of $28.9 million, including winning bonuses.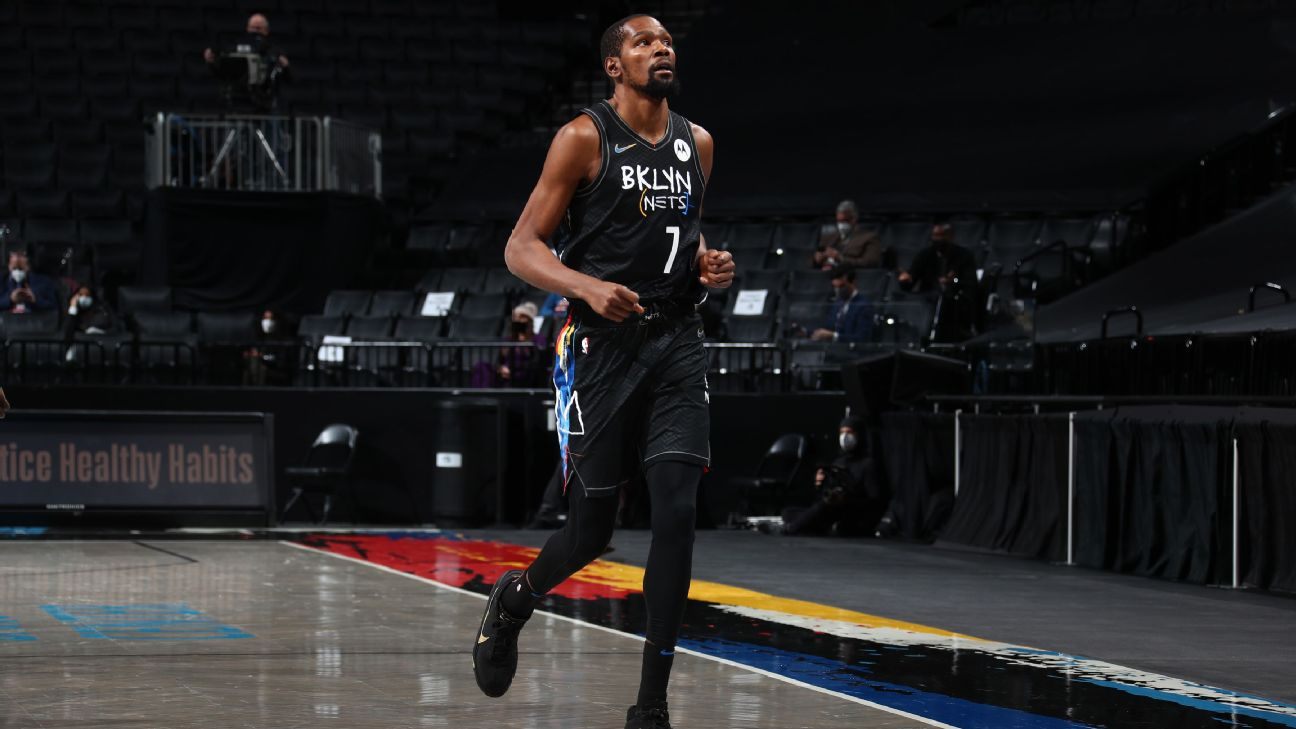 KD will be the seventh-highest paid player in the NBA, trailing behind Stephen Curry, Chris Paul, Russell Westbrook, James Harden, and LeBron James. In 2019, Kevin Durant signed with the Brooklyn Nets under a four-year contract worth $164 million.
Durant gained almost half of his earnings through brand endorsements. The ten-time All-Star has a plethora of brands under his belt, including Nike, Alaska Airlines, Google, Beats, Sparkling Ice, and Panini.
6. Stephen Curry
Stephen Curry ranks sixth with total earnings of $74.4 million in 2020. Curry has had the NBA's top salary for the past three seasons. Currently signed with the Golden State Warriors, Curry takes home around $30.4 million in salary, including winning bonuses.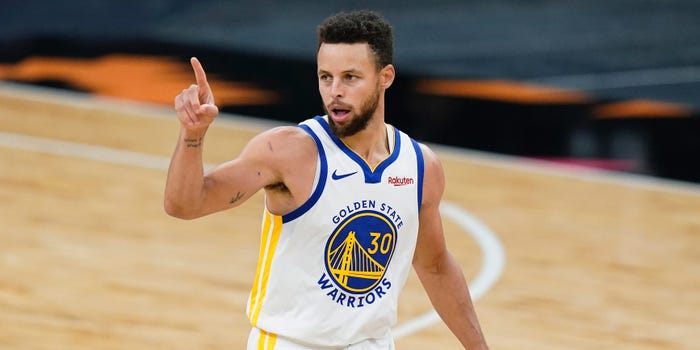 Steph's rapid ascent in the NBA has earned him two MVP titles and launched numerous major endorsement deals for brands like Chase, Nissan Motors, and Under Armour.
Curry's latest brand partnerships include tech company Palm, and Japanese e-commerce company Rakuten. All together, Stephen Curry earns a huge $44 million through his brand endorsements.
5. LeBron James
At number 5, we have King LeBron James who is currently the biggest face in basketball and probably the biggest name in all American Sports. The former Cleveland legend joined the Los Angeles Lakers in 2018 under a four-year contract worth $153 million.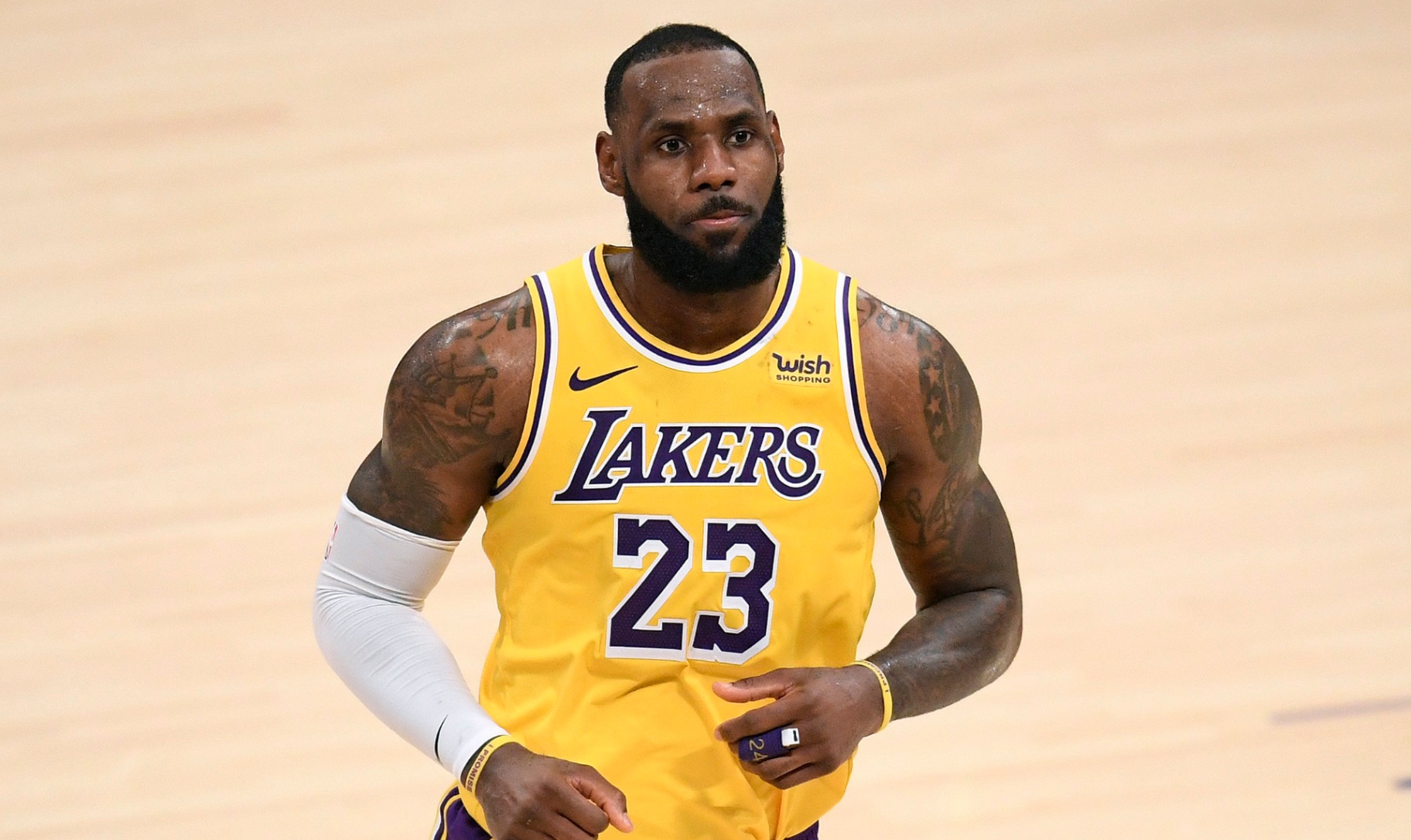 As of the 2020-2021 season, King James receives a $39.22 million salary from the Lakers that also includes winning bonuses.
Off the court, James makes over $60 million annually from brands like Nike, AT&T, Beats, Coca-Cola, KIA Motors, GMC, and HBO. Furthermore, LeBron James is also an avid investor and owns 19 Blaze Pizza franchises in Chicago and South Florida.
4. Neymar Jr.
Neymar Jr. became the most expensive transfer in the history of football in 2017 when French champions Paris Saint-Germain signed the former Barcelona star for a staggering $263 million.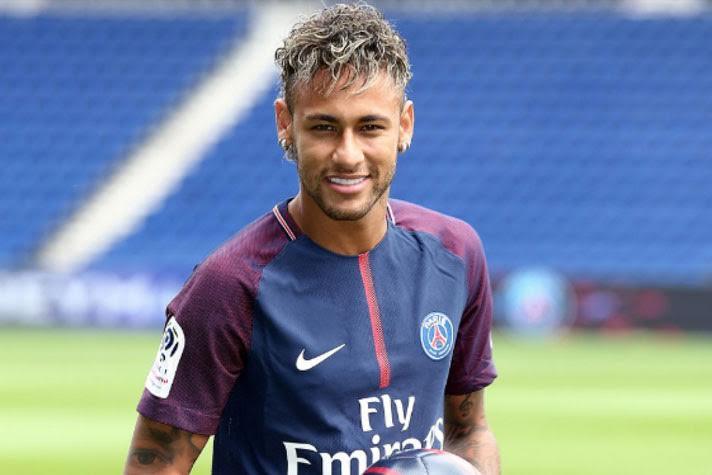 PSG will be paying the Brazilian striker $350 million through 2022, which makes his annual salary around $70.5 million, including winning bonuses.
Neymar Jr has also inked millions through his brand endorsement deals - $25 million to be exact. Neymar's most prominent deals include multi-million dollar deals with Nike, McDonald's, Red Bull, Dre Headphones, Police Sunglasses, and Gaga Milano.
3. Lionel Messi
Lionel Messi continues to maintain his status as one of the best football players in the world. The Argentine star's current contract with LaLiga earns him over $80 million annually.
Since Messi is considered the best footballer in the world by some, it is pretty obvious that he would have numerous brands to endorse. As of now, Lionel Messi endorses brands such as Huawei, Lays, Mastercard, Pepsi, Gillette, and Adidas.
In fact, Messi has signed a lifetime deal with Adidas in 2017, which promises him over $12 million each year. Lionel Messi's overall earning through on-field and off-field sources raked around $104 million in the 2020 calendar year.
2. Cristiano Ronaldo
The Juventus superstar managed to finish in the top three among the best athlete earners for a seventh consecutive year in 2020. The Portuguese star is also the first-ever soccer player to crack $1 billion in career earnings. As of 2020, "the King of Football" managed to earn $60 million on the pitch.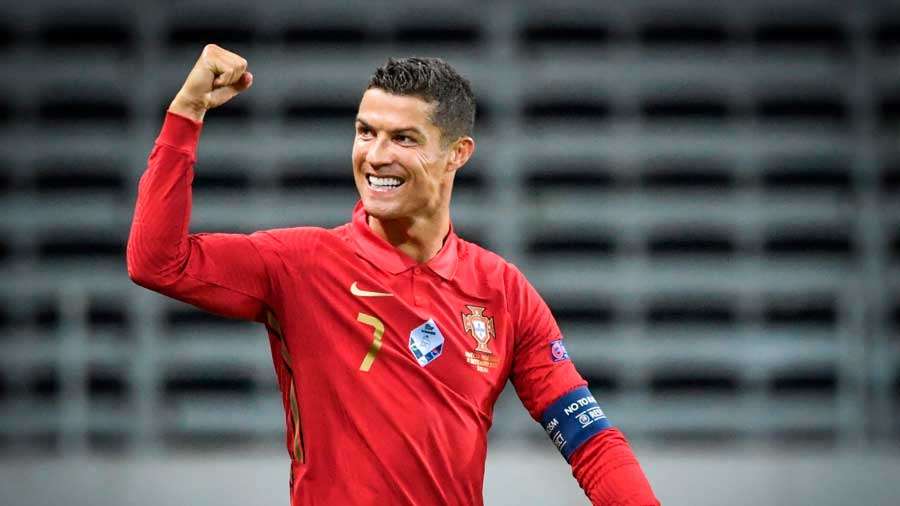 As an international icon, Cristiano Ronaldo also has various brand endorsements. Nike, Unilever, DAZN, EA Sports, and American Tourister are among his most prominent endorsements.
Cristiano Ronaldo earned $105 million before taxes and other fees in the past year – one spot above his rival Lionel Messi.
1. Roger Federer
In the top spot is Roger Federer who earned roughly $106.3 million over the past twelve months. He won $6.3 million in prize money, and $100 million from brand endorsements and appearance fees.
Federer's unmatched portfolio of lucrative endorsement deals includes valuable sponsorships and partnerships with blue-chip companies like Rolex, Credit Suisse, Mercedes Benz, Uniqlo, and Barilla.
If Roger Federer keeps going at this pace, the 39-year-old star will soon become the first-ever billionaire tennis player.
The Bottom Line
These are currently the highest-paid athletes in the world. From incredibly high-value contracts to massive endorsement deals, these athletes are raking in the cash!