Michael Strahan is a popular American television host. He is also a beloved former professional football player, as he played for the New York Giants in the NFL.
Strahan also works as a football analyst at FOX NFL Sunday. Fans of ABC's Good Morning America can also enjoy his contributions as a co-host.
Strahan won two impressive Daytime Emmy Awards in this career. From NFL to Prime-Time Television, keep reading to find out everything about Michael Strahan!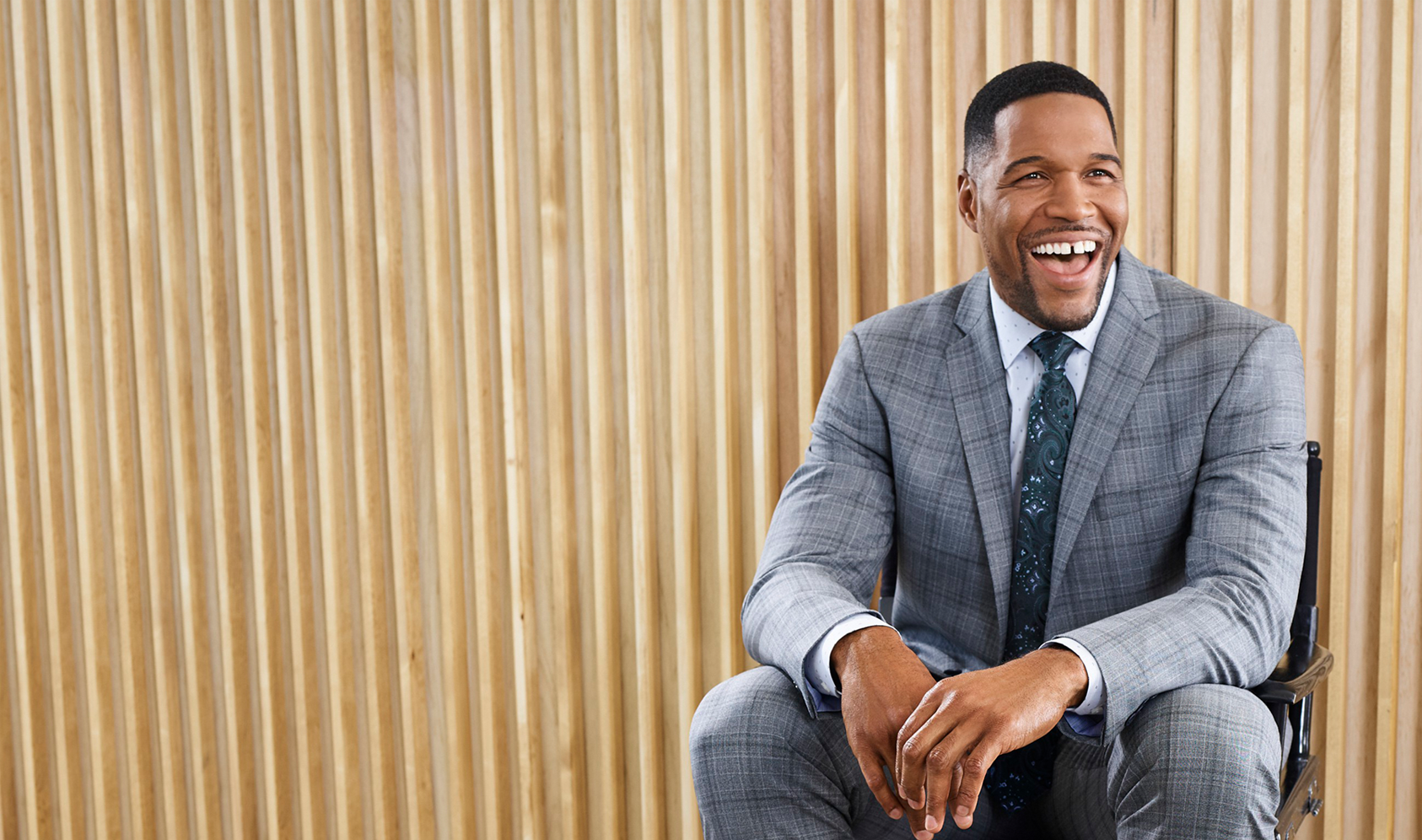 Early Life
Michael Strahan was born in Houston, as the youngest child of Louise and Gene Willie Strahan. Louise used to be a fan of sports, too, working as a basketball coach.
On the other hand, Gene is a retired Army Major and managed to score a 1-1 record in a boxing match against Ken Norton.
It's obvious Michael was born in a family of sportspeople. He was also Arthur's Strahan nephew, who, similar to Michael, is a retired professional football player.
How it All Started
As briefly mentioned above, Michael's uncle, Arthur, was also fascinated with football. Michael followed in his steps as his uncle used to play the defensive end at Texas Southern University.
When Michael reached his junior season, he started to show himself as an NFL prospect.
His dominant attitude was appreciated, as he was chosen All-America first team by the Poor Man's Guide. By the time he was a senior at Texas Southern Tigers, his career as a football player had started to take off.
In 1993, Strahan started to play for the New York Giants. However, he participated in only 6 games because he suffered injuries and missed the 2 playoff games of the season.
In 1997, Strahan had a remarkable performance after he recorded 14 sacks, and he was voted the first Pro Bowl and named First-Team All-Pro.
How NFL Career Ended
In 2006, after attaining numerous titles in his football career, Michael Strahan decided to retire. This came as a hit – especially the way he decided to do so.
In the 2006 season, he missed the entire preseason, without reporting to the Giants training camp. However, he did decide to return for one final year.
His 15th season brought about another record – it was the Giants' first championship in almost 17 years. In 2007, he managed to set a new franchise record, reaching 133.5.
In Early 2008, Strahan achieved his first Super Bowl win, and he retired on June 9, 2008, from the NFL.
Strahan in Media
From June 2008, Strahan joined the media, and the pregame show Fox NFL Sunday. However, this is not his only show.
Good Morning America and Live! are also well-known, and he has made a significant contribution to their success.
Strahan was selected as the new co-host in Live! With Regis and Kelly after more than 20 guest appearances over 2 years. This was followed by surging ratings, but Strahan left the show in April 2016.
When he made the announcement, he confirmed that he would start working full-time on Good Morning America. He won two Daytime Emmy during his career.
GMA Day was also co-hosted by Strahan, alongside Sara Haines, in 2018. One year later, the show was rebranded as Strahan and Sara and, then, Strahan, Sara, and Keke in mid-2019, as Keke Palmer joined them.
Michael Strahan's Personal Life
Strahan graduated in 1993, but he was already married to his first wife, from 1992 to 1996. Wanda Hutchins, his first wife, gifted him a daughter and a son.
Michael moved them to the US and bought a house worth $163,000 in the same neighborhood where his parents are. They divorced in 1996.
In 1999, Michael met his future wife at a spa, Jean Muggli. Jean gave him with twin daughters in 2004, but they got divorced in 2006.
In 2009, he got engaged to Eddie Murphy's ex-wife, Nicole Mitchell, and they ended their relationship in 2014, without getting married.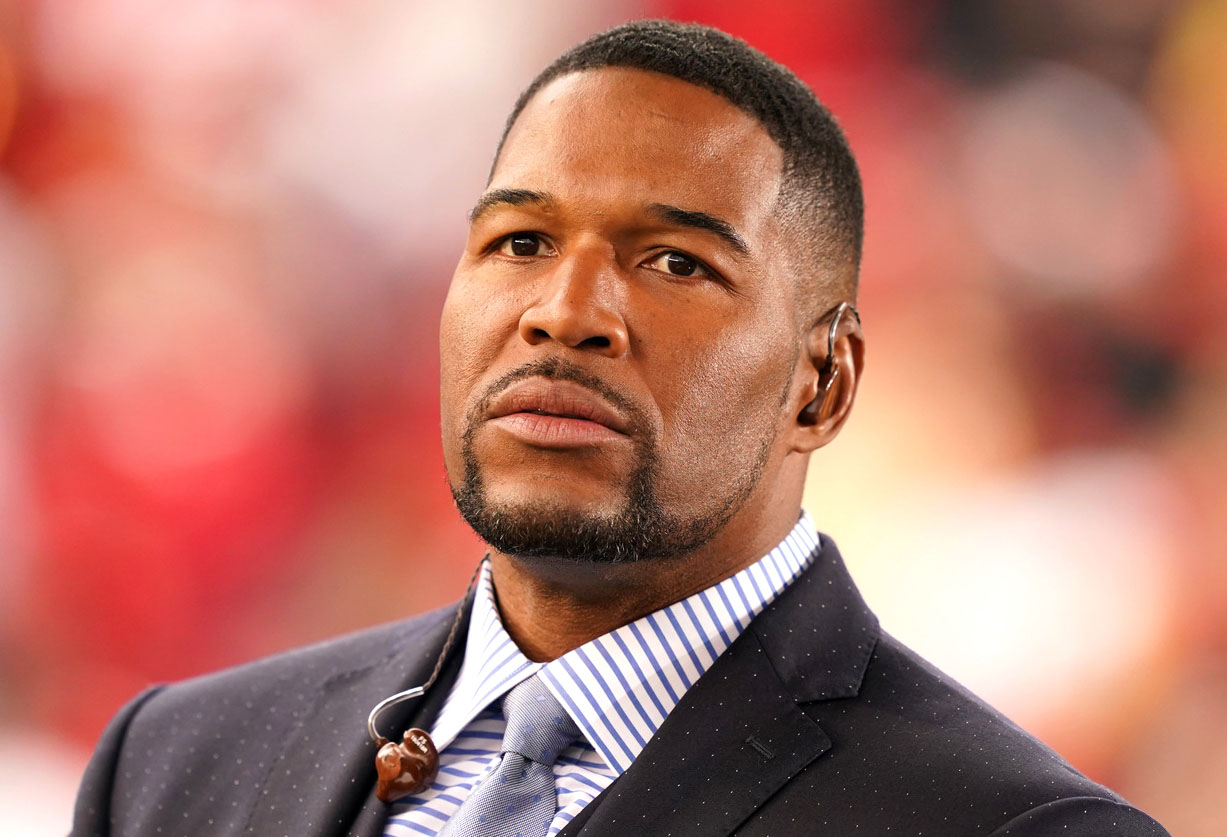 Summary
Michael Strahan is an NFL legend whose life took a few unexpected turns and twists.
His career is nothing short of impressive, and he managed to achieve success through hard work and dedication.
Although he quit his NFL career in favor of Prime-Time Television, his current success indicates that this choice was a great one.