Celebrities and their lives become a big part of many people's lives. They leave a mark and provide us with triggers to memories of our life. One of the biggest celebrities there has ever been was Elvis Presley, and though he has been gone for decades, he still is someone that fascinates many.
Perhaps one of the most fascinating things about the King was his marriage to Priscilla. The marriage was shrouded in rumor and speculation for years. Eventually, Priscilla opened up about who Elvis was and what went on behind closed doors in their relationship.
Life wasn't easy, and it left a lot of mental scars, but she has moved on and created quite a life and career for herself. Below we look at just what the marriage of Priscilla and Elvis was really like.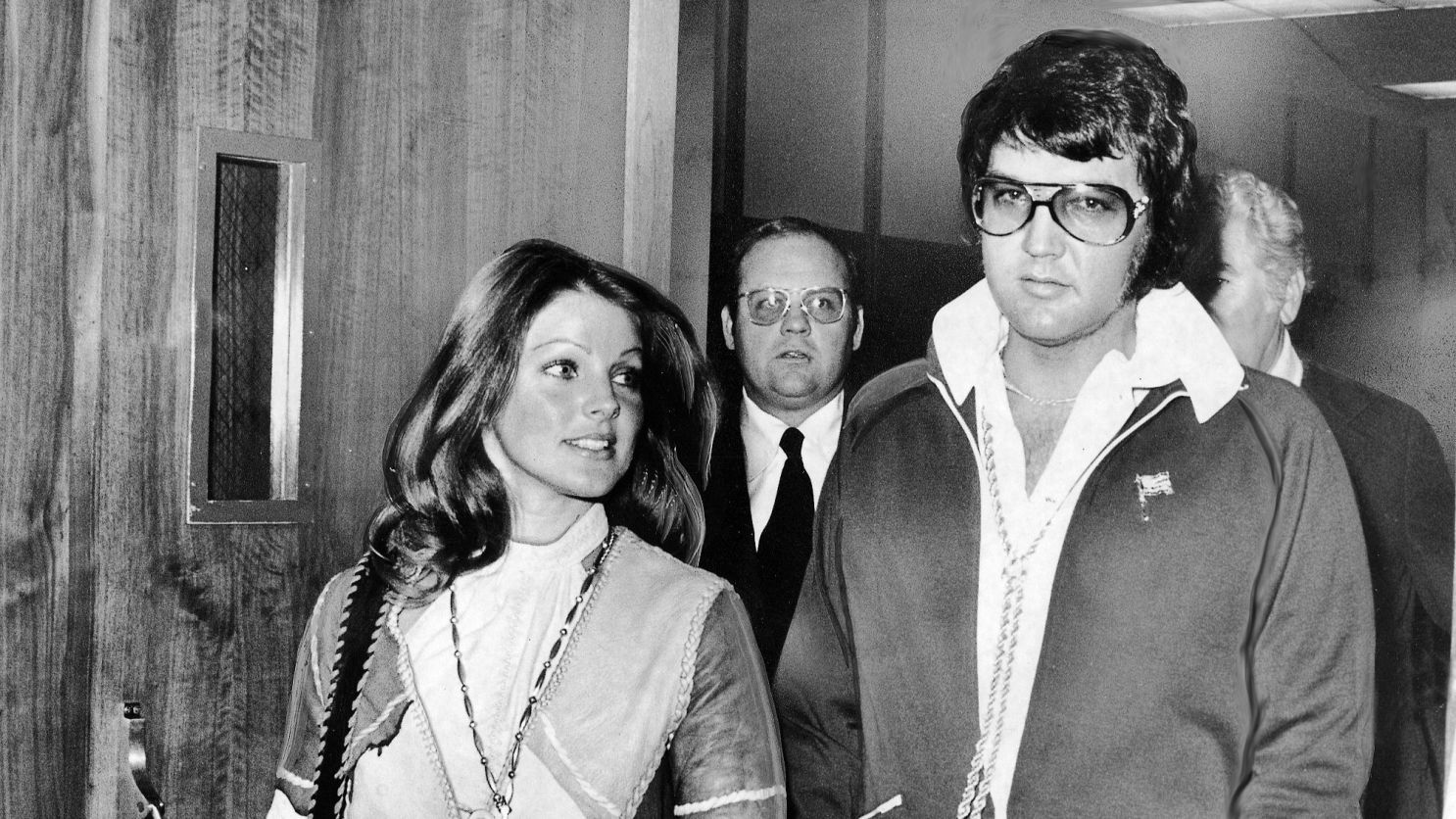 First Meeting
When Priscilla was a teenager, she and her family moved to Germany. It was here that she would first meet the already burgeoning music star. The crooner was 25, and the young woman was just barely 14 years old.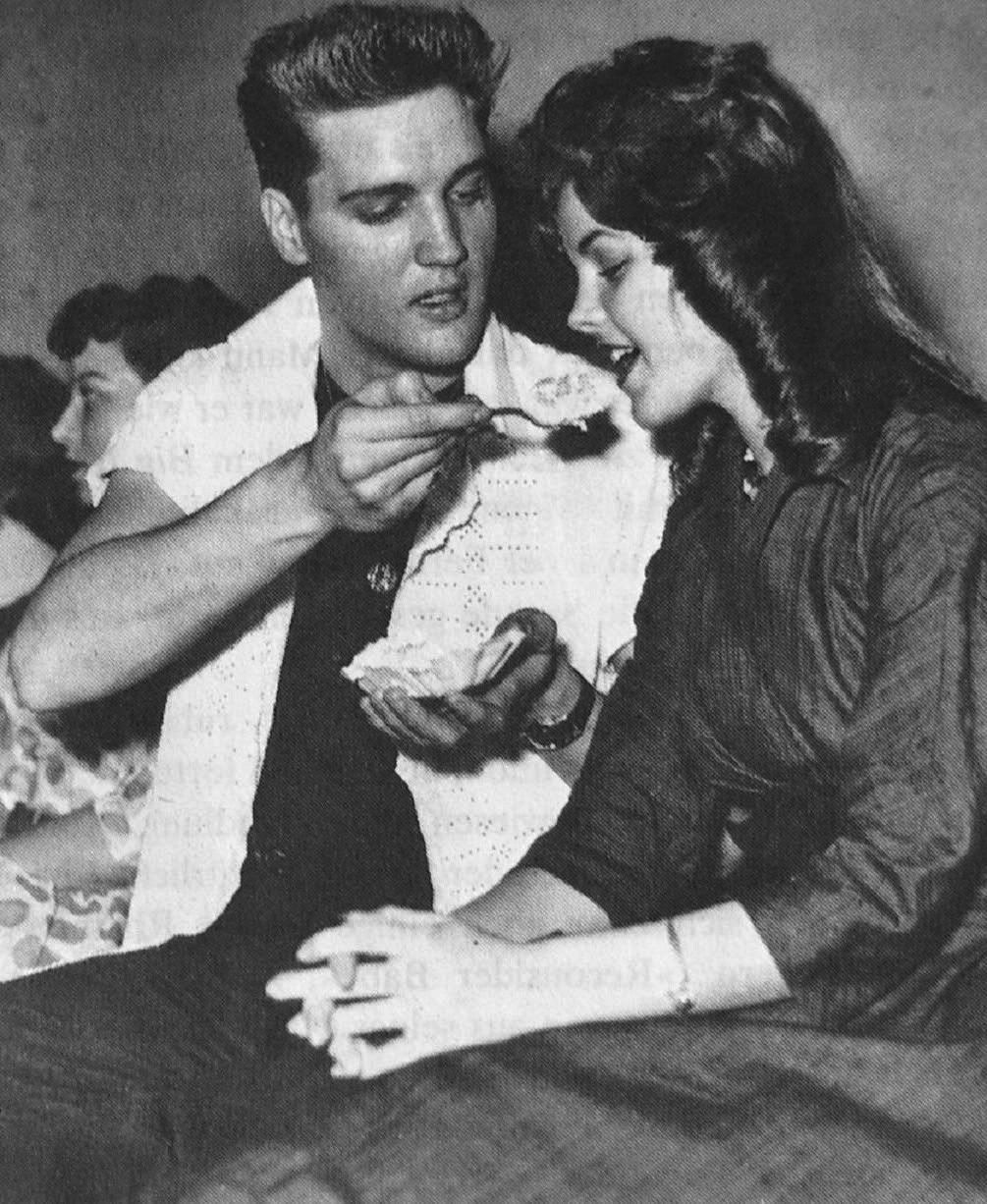 When she was introduced to the star, she didn't seem to be in awe, like a lot of others were. Many people in her life said that the charismatic star was very awkward when he met the beautiful young girl.
Not Love At First Sight
Elvis had already made a name for himself, and so the young Priscilla knew who he was, and she was not impressed. In fact, when her friends were fawning over him, she was turned off by his reported lifestyle.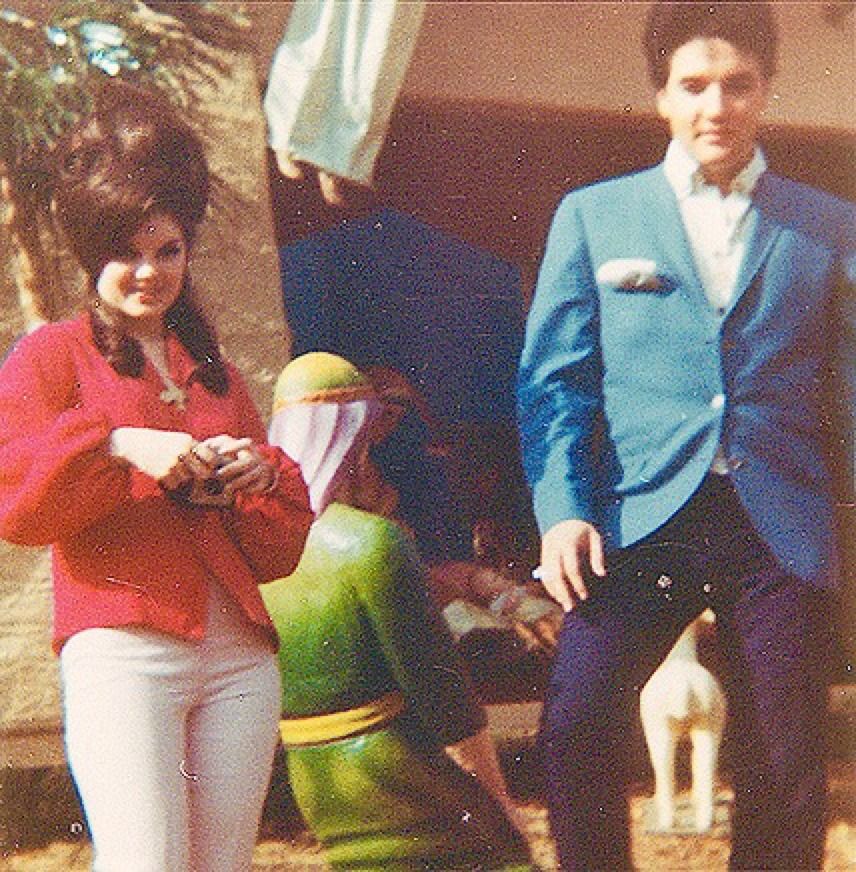 In 2017 on a talk show in Australia, Priscilla talked about this. She said she remembered that one of her friends had a picture of "The King signing his autograph in a very inappropriate place".
She even talked about the fact that she thought, "There was no way that she could ever be part of this man's fan club."
No Blessing
In the end, once they met, he worked his way into her good graces, and eventually, she agreed to go out with him. But the bliss wouldn't last as Priscilla's parents soon had a bad taste in their mouth when it came to Elvis.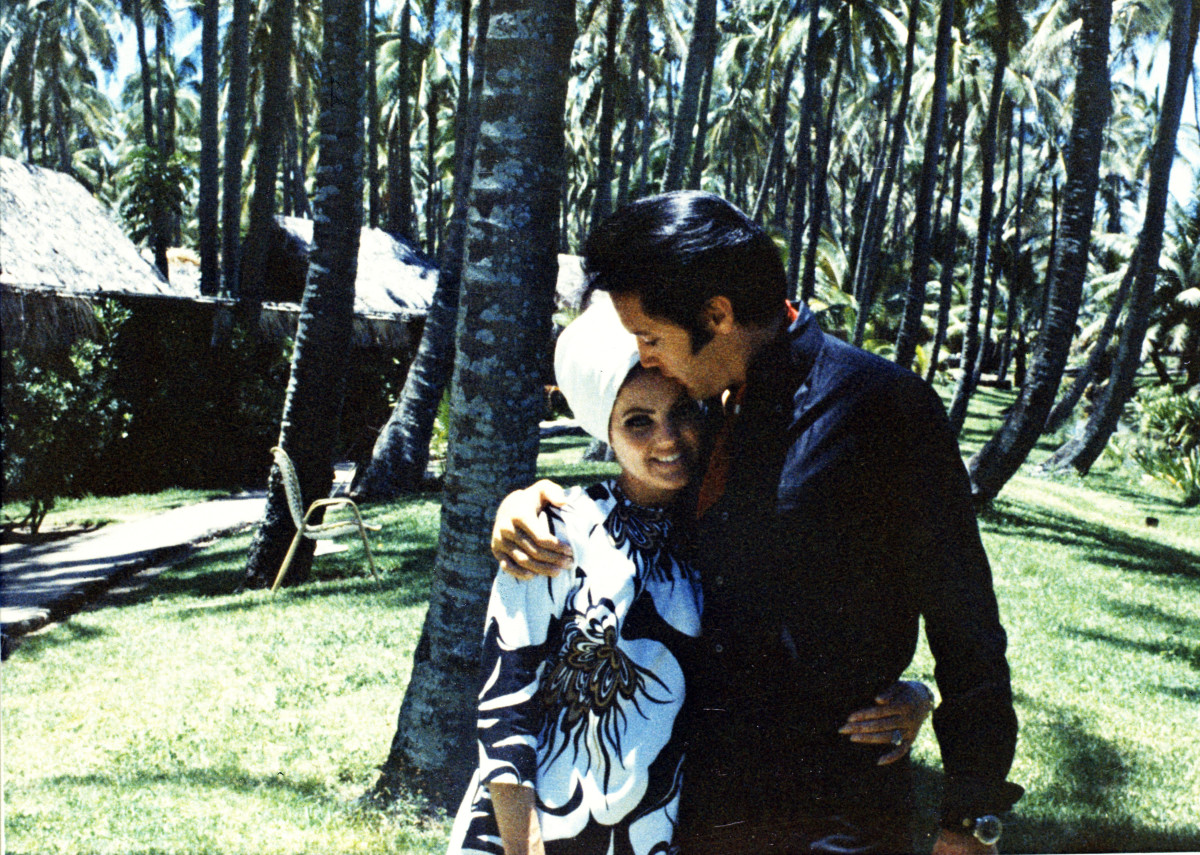 One evening he brought her home late, and that didn't sit well. Of course, he used his charm, and soon they were back on his team. So the relationship continued.
Someone To Turn To
There were a lot of things that Elvis loved about Priscilla, but of them, the most important one was her ability to be there when he needed her. After all, this period of time was hard on him as he had recently lost his mother. Away from home and in a world he was unfamiliar with, he needed that shoulder.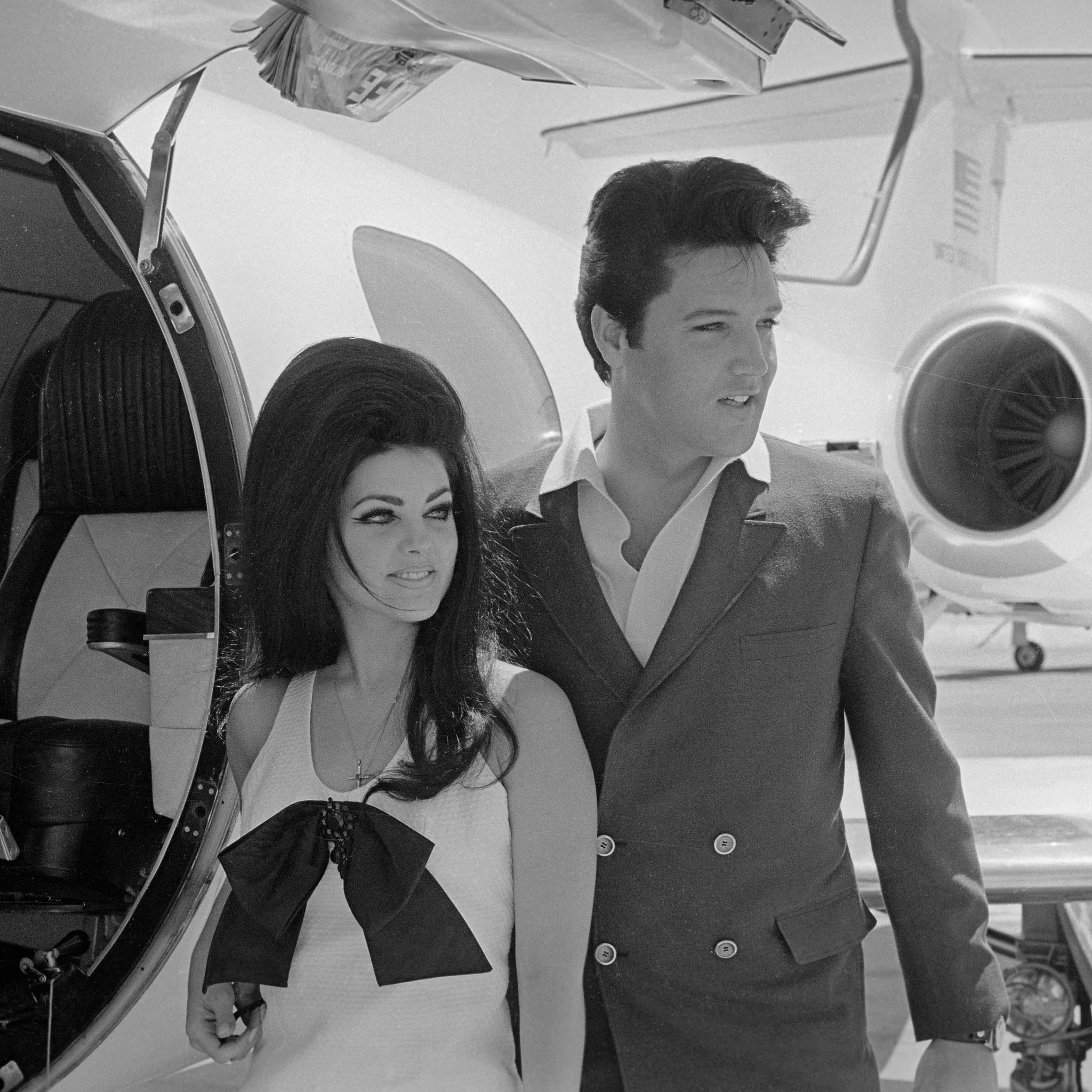 During an interview on a morning talk show, Priscilla talked about this. "I saw him at probably the most vulnerable part of his life and he just poured his heart to me," she said. Even after he left Germany, they stayed in touch.
Stepping Out
Long-distance relationships are hard to maintain, and with this distance between Priscilla and Elvis, rumors began reaching Priscilla. These rumors were about Elvis's wandering eye.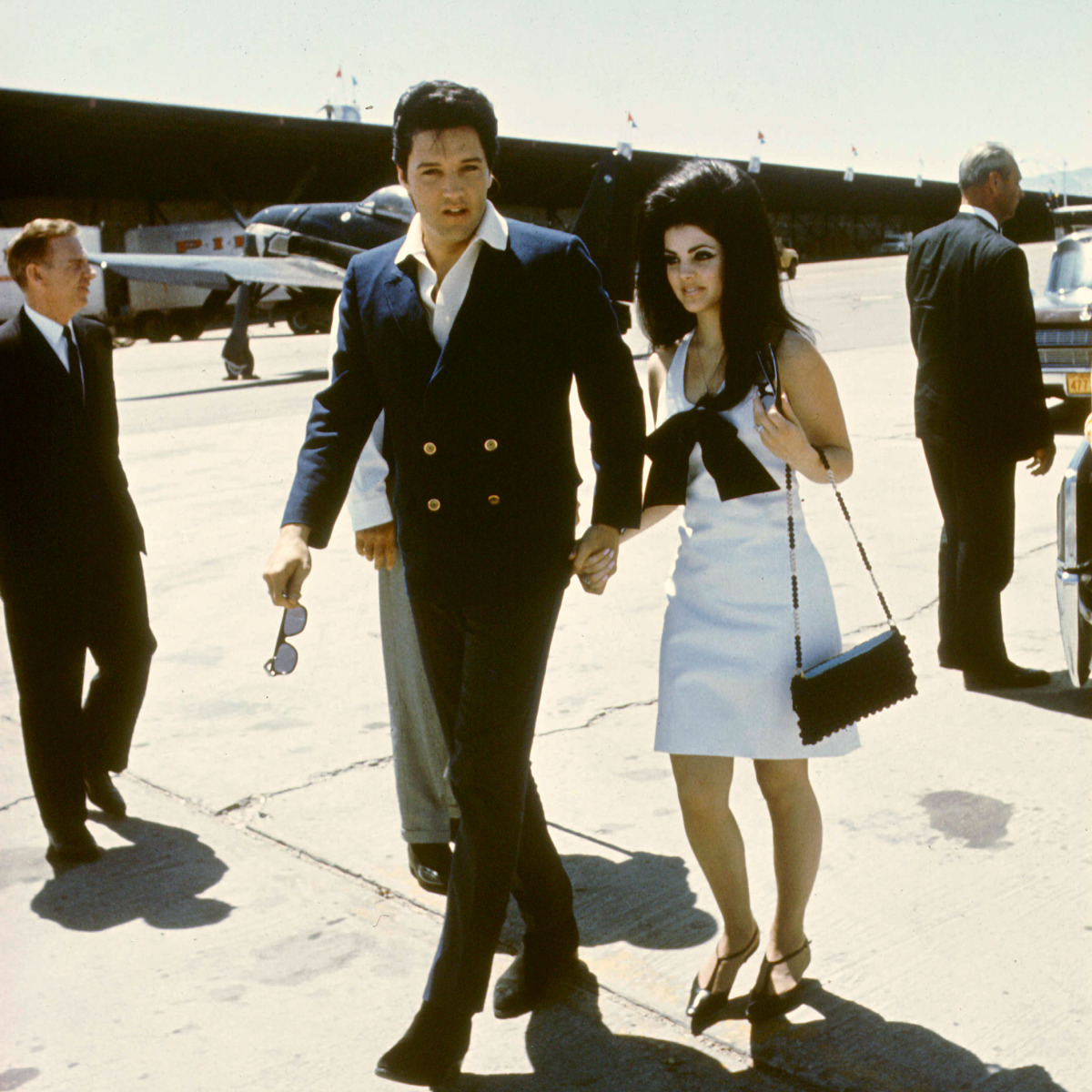 In order to prove that he was serious about their relationship, he asked the young woman to move in with him. Even still, though, there were rumors about Elvis's infidelity.
He did eventually admit to at least one affair with one of his costars. Infidelity would be a consistent theme throughout their entire relationship and marriage.
Making It Happen
The couple moved in and lived together for years in Elvis's hometown of Memphis. Eventually, during the holidays of 1966, the King popped the question. The proposal, though, also elicited several rumors.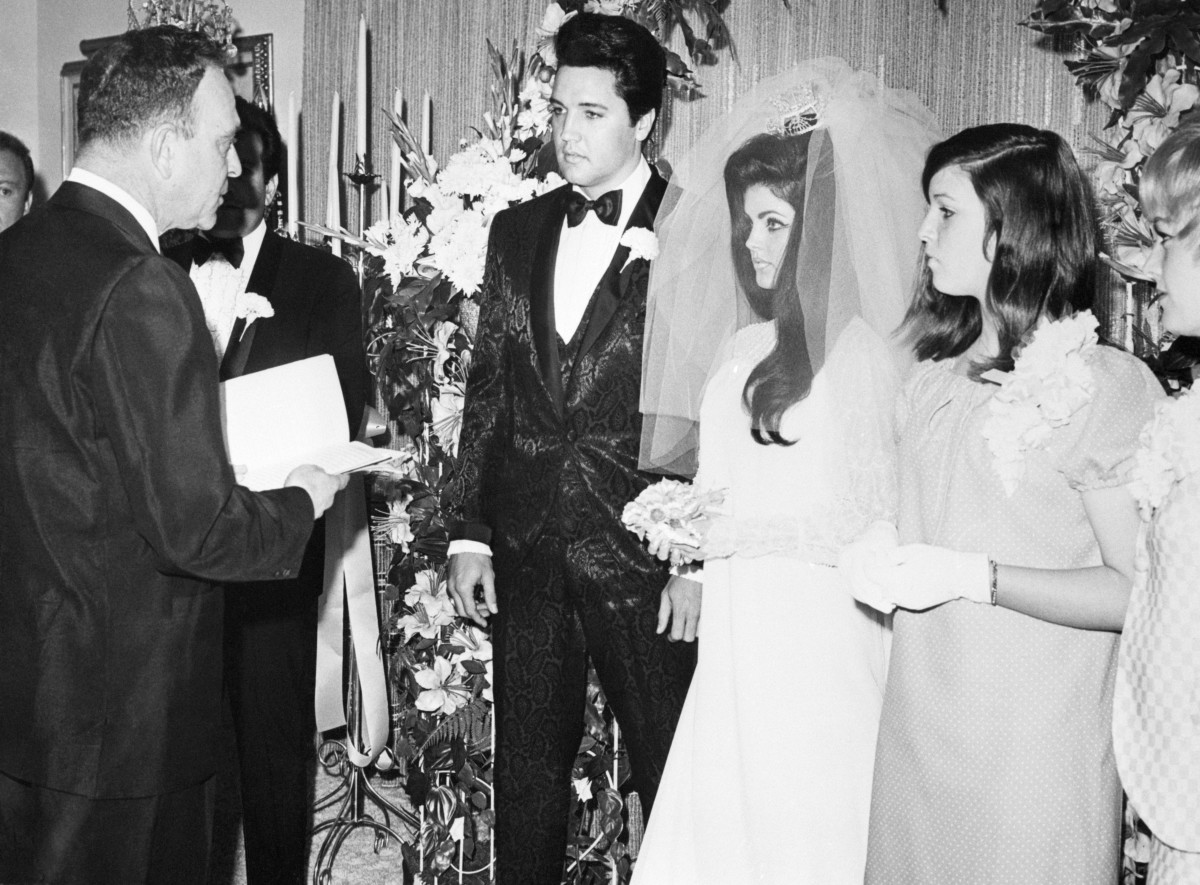 One of which was that Priscilla had told him that she would go to the press about their relationship if he didn't propose. This, of course, would have been a problem seeing as how they had kept it a secret from everybody.
Short Ceremony
After proposing, it was about five months before the ceremony actually took place. Elvis and Priscilla walked down the aisle in May of 1967 at the Aladdin Hotel in Las Vegas. With the word out, many of the tabloids were on the hunt for pictures and stories.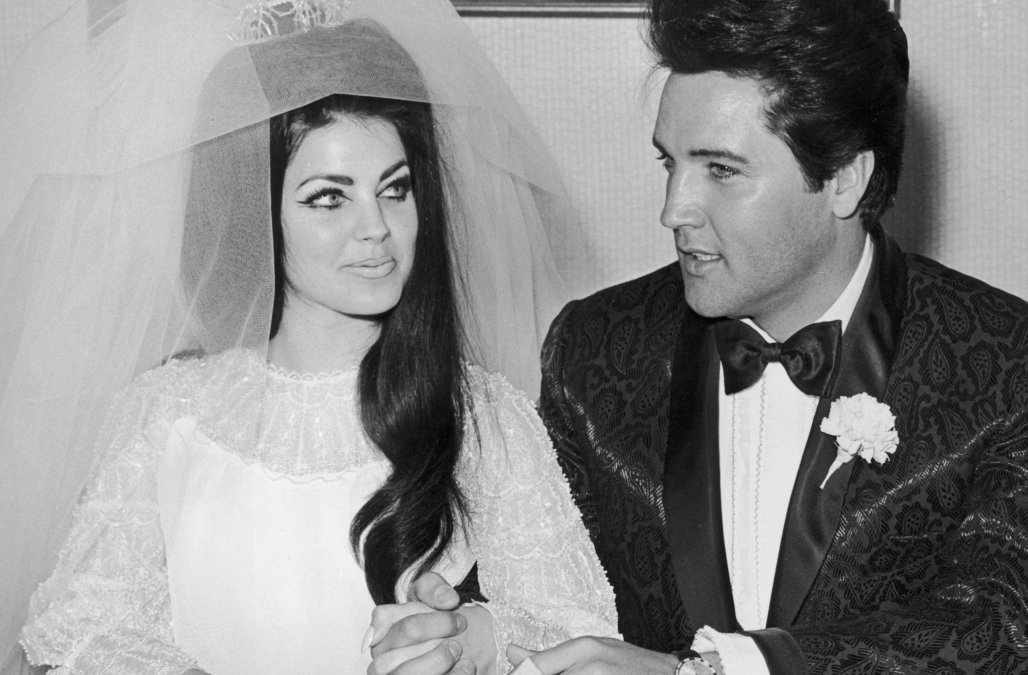 Because of this, the ceremony was very short. It actually only lasted about eight minutes. With the final "I do's" done, the young Priscilla was married to a superstar and a man that was loved by millions.
King Of Possessiveness
Priscilla chose to be a stay at home mom, but Elvis was still very possessive even with this. The rockstar would tell her what she should wear, what she liked, and basically controlled every aspect of her life.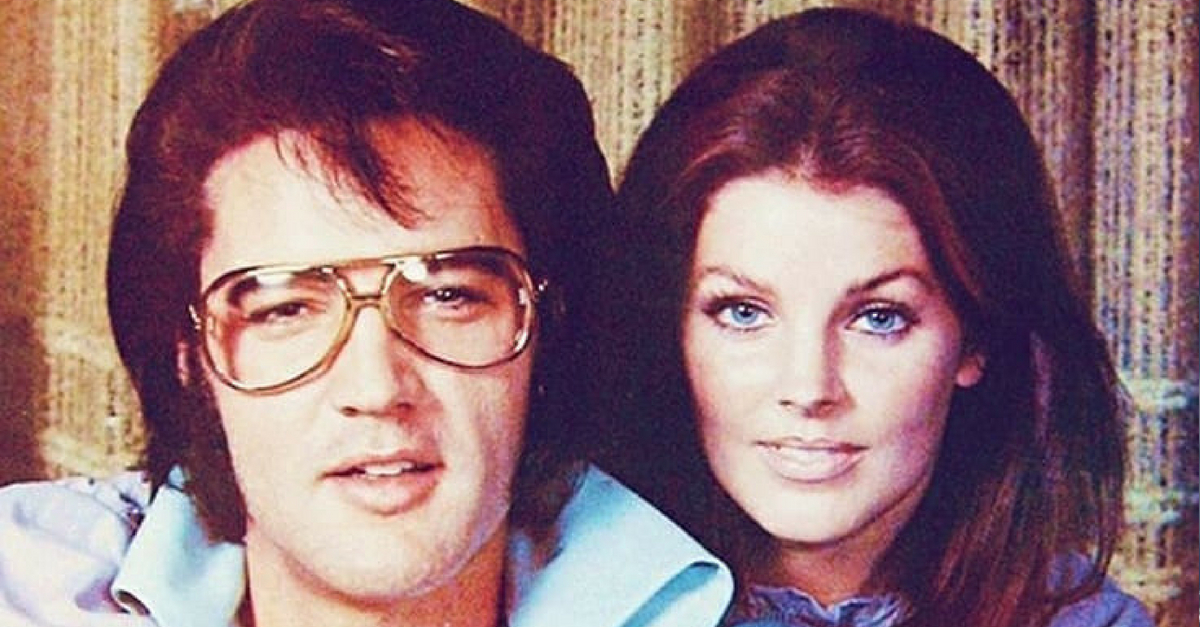 Priscilla talked about this in an interview in 2015. "He knew what he wanted. Elvis would look at me and say I don't like that color on you." He even told her how to cook and what to cook. She had no control over her own life.
Stay Forever Young
Despite Priscilla being 10 years his junior, Elvis was constantly worried about her getting older. He would comment and do things that made Priscilla very self-conscious. "He would slap my forehead and say that it would give you wrinkles, but at that time, I wasn't even worried about wrinkles,' she said on one occasion.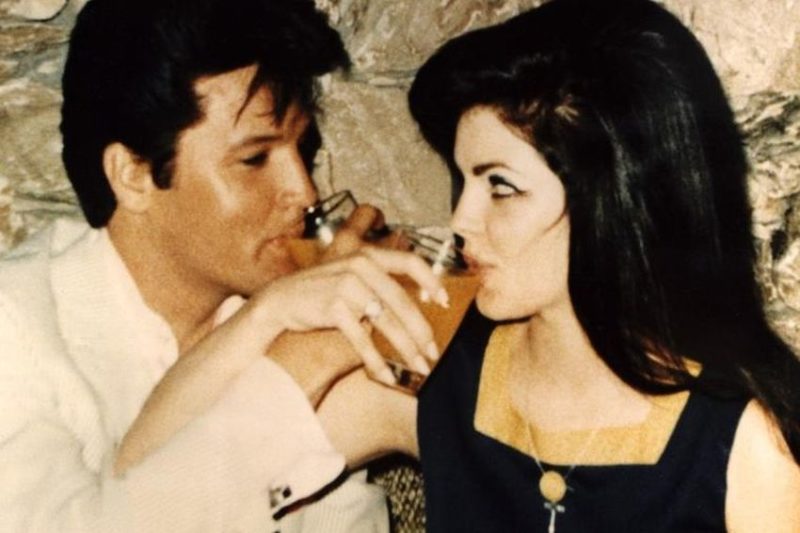 All the constant commenting and mental abuse wore her confidence down, and soon, the beautiful young woman would find herself with little to no self-esteem.
Anger Issues
There was love between the two despite a lot of factors, but even with that love, there were times where Priscilla did not feel safe. In several interviews, she discussed how the King was very aggressive and at times would wave around a gun.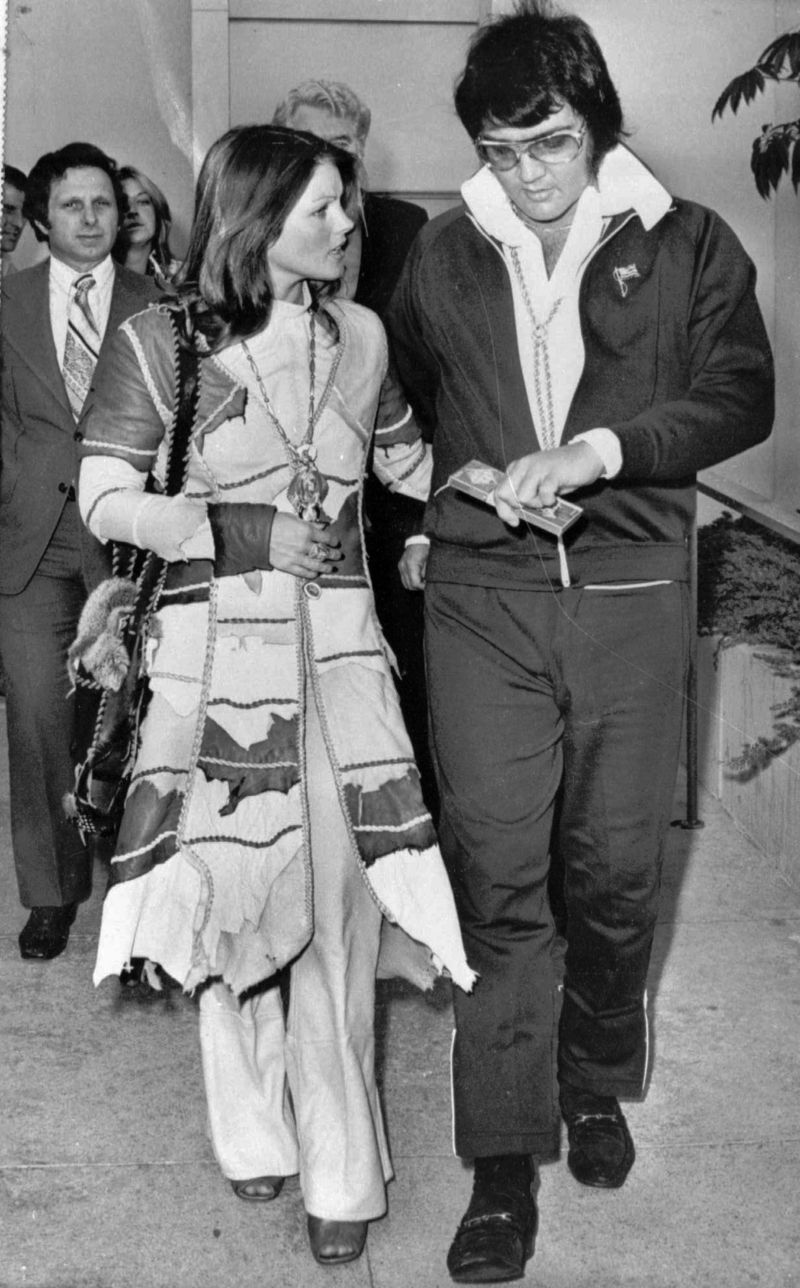 He would even fire that gun off in the house if something triggered him. "It's funny now. But it was scary at first. There was never a warning,' she recalled.
Then Comes A Baby
It wasn't long after walking down that Las Vegas aisle that the couple learned they were going to be parents. Priscilla recalling things that Elvis had said, was very nervous about the pregnancy itself.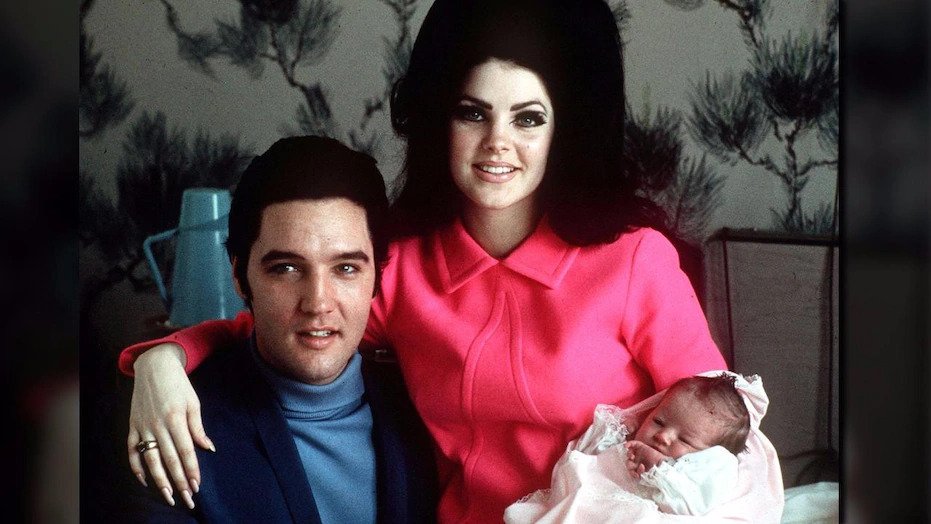 "Women use pregnancy sometimes to let themselves go", she had heard him say. So on top of the body issues she already had, this added to that. She even considered abortion but went through with the pregnancy. In February of 1968, Lisa Marie was born.
Isolation Is The Name Of The Game
Life as a rockstar or anybody in their life is a very lonely life. Priscilla already knew that she had no control of her life, and after the baby, the control became more extreme.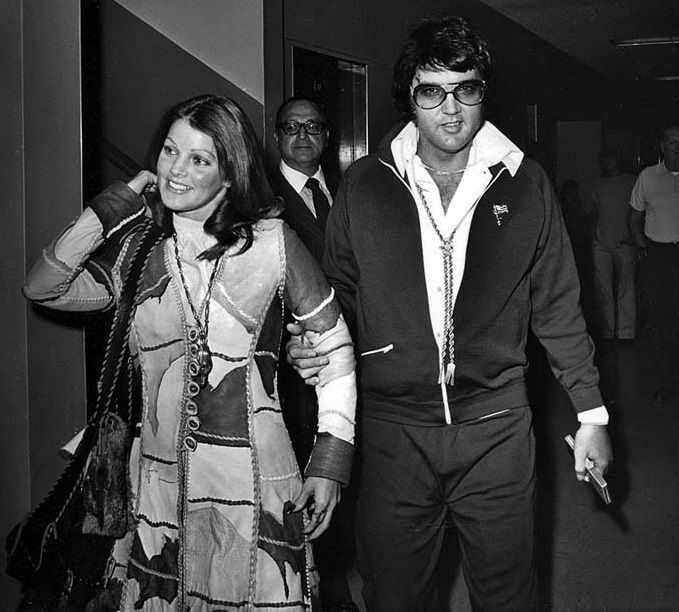 Priscilla would also discuss this years later. "We did not go out. He didn't like going to a restaurant because of people taking pictures. He didn't want anyone taking a picture of him putting a fork in his mouth." So though they had everything, Priscilla felt very trapped.
Keeping Up With Appearances
There was one thing that the young mother did have control of, and she concentrated on that. She strived to make sure that no matter where she was, in public or at home, she was always dressed to impress.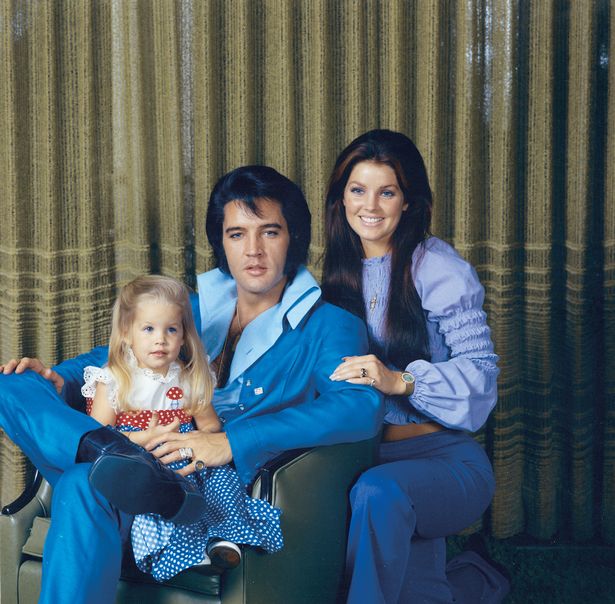 She didn't want to lose Elvis to another woman. He never saw her without makeup, and she was always keeping up on the trends of the day to keep him interested.
Her Turn To Step Out
Priscilla had tried for years and years to keep Elvis involved and present in their marriage. But eventually, she needed to find some sort of connection and love. Elvis had suggested she learn karate, and there she met Mike Stone.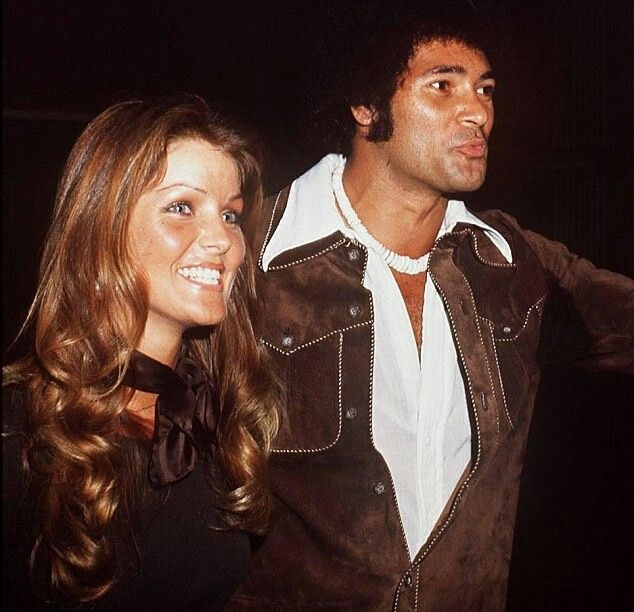 There was an immediate connection, and they grew closer. That led to an affair. Elvis was shocked, and it made him realize he was partly to blame, and he tried to repair things with Priscilla. It was too late!
Splitting Up
The affair was the final straw in Elvis and Priscilla's marriage. Neither of them could reconcile it, and they both decided that the right thing to do was to divorce. The two remained friendly after all was said and done.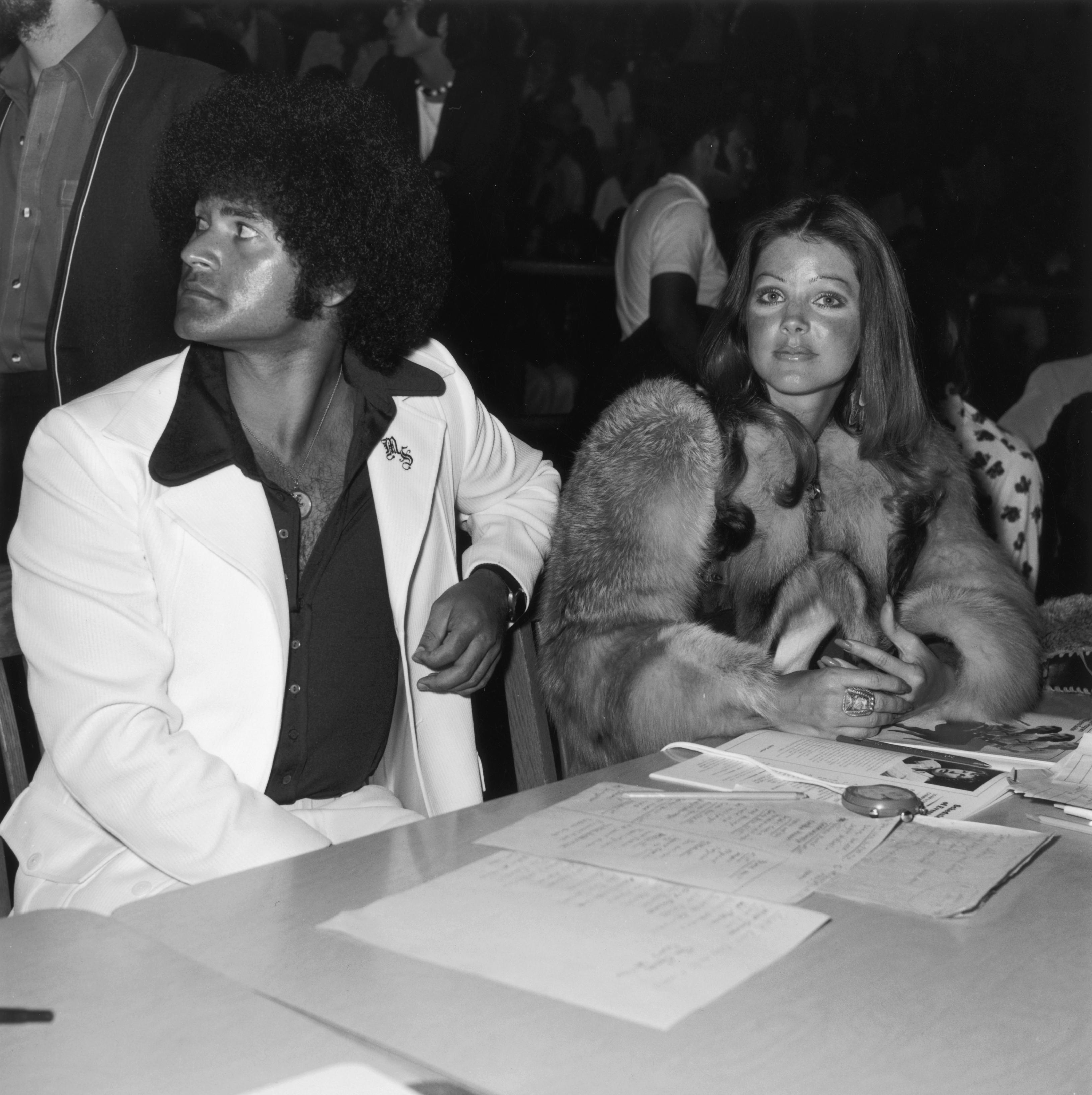 But as for Mike Stone and Elvis's relationship, that was never good again. There were some that said that Elvis had even once said, "There is too much pain in me. Stone must die!", of course, nothing came of the threats.
Finalization Of Terms
The divorce was very lucrative for Pricilla. When all was said and done, she left with over $700K, half the money from the sale of their California mansion, custody of Lisa Marie, and 5% of Elvis's publishing company.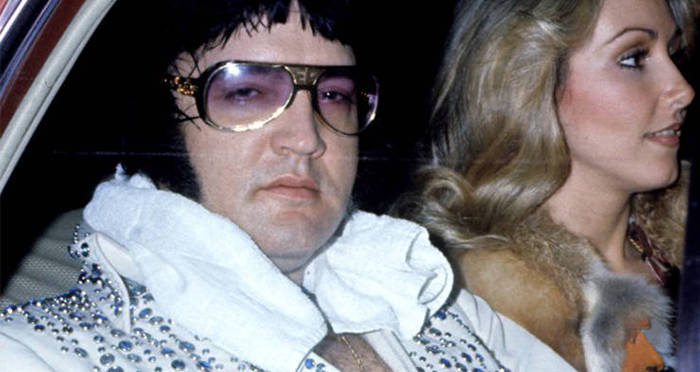 This was a very generous divorce, and it would leave her financially secure for decades. Of course, soon, she would tragically be the inheritor of much more of the King's wealth.
Death Of The King
The death of the King of Rock & Roll was surprising when it was announced in August 1977.
When the news was announced, Priscilla couldn't believe it. "It was shocking. He was in the hospital quite a few times, but he always pulled through," Priscilla would recollect in an interview on Today.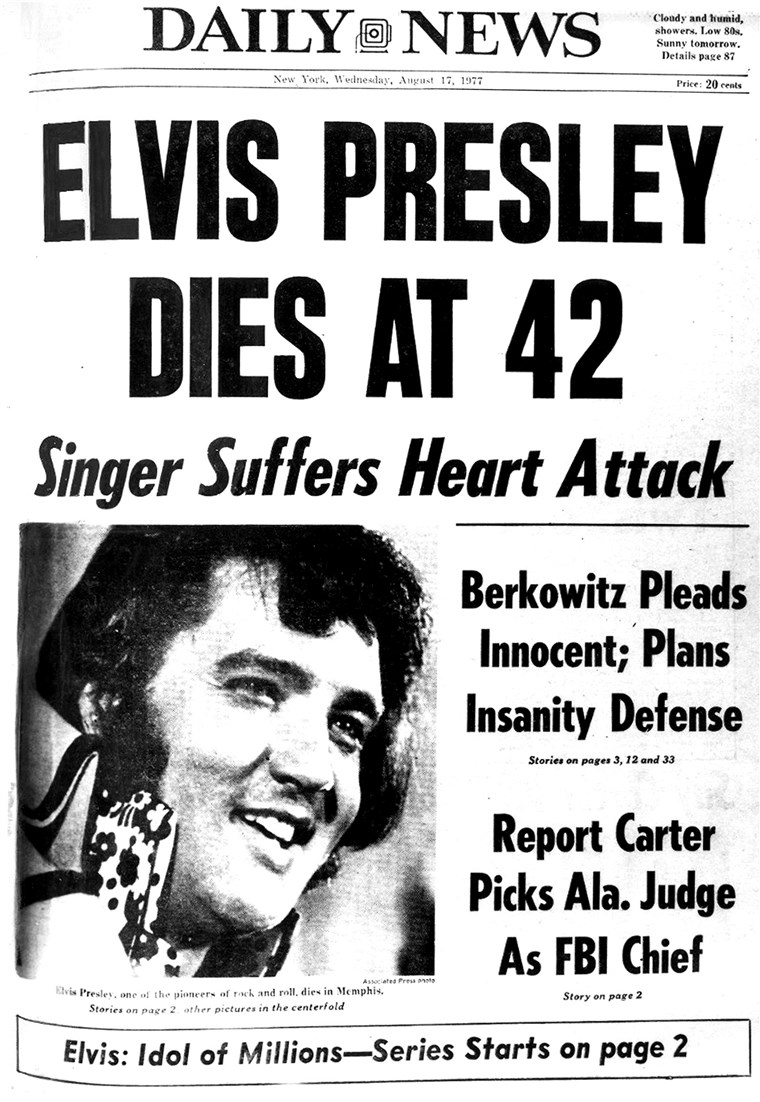 His tragic death gave Priscilla the ability to discuss who she had been married to in ways no one had ever heard. "He was really alone," Priscilla said and would go on to say she would always cherish their life and memories.
Final Thoughts
We hope that you now feel more enlightened about the relationship between Elvis and Priscilla Presley. It may have had many ups and downs, but I think we can all agree that it shaped both of their lives in ways that both of them valued.