While they may be huge Hollywood names now, many of our favorite singing celebrities made their humble beginning on TV shows, particularly talent shows. We all have to start somewhere, and these celebs prove that you can make it big regardless of your background.
TV shows like America's Got Talent, The X Factor, and The Voice have created well-known artists. We are going to look at some of these artists and how they defied odds and made their names known. You may be surprised to learn that the following celebrities got their first real start on TV.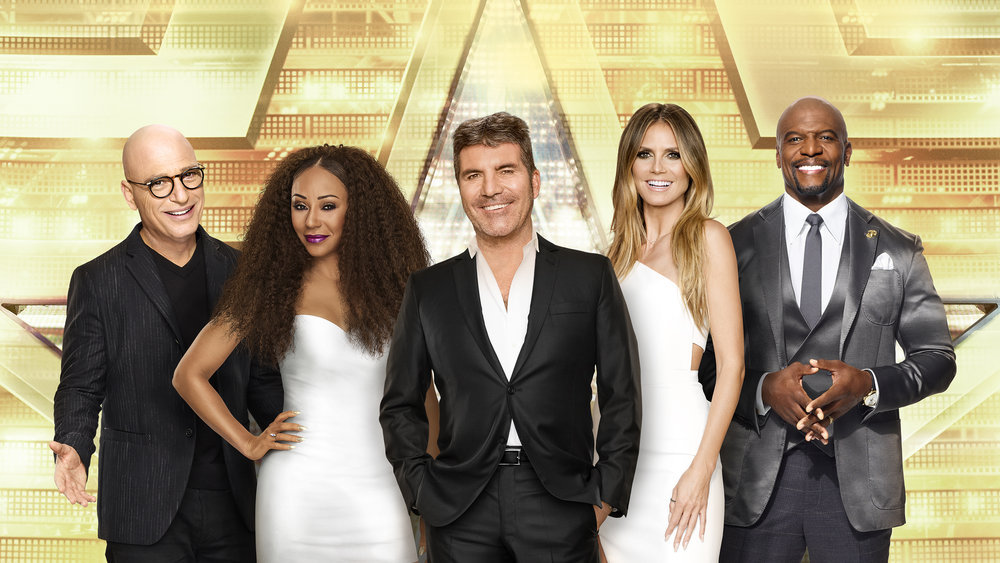 Girls Aloud
Although inactive since 2013, Girls Aloud is still one of the most successful UK bands.
The group started in the music show Popstars: The Rivals (2002) when Cheryl Tweedy, Nicola Roberts, Nadine Coyle, Sarah Harding, and Kimberley Walsh got together.
With their debut track reaching #1 on the charts, it was clear that Girls Aloud would leave a massive mark in the industry. Their most impressive was a record-breaking 20 UK Top 10 Singles in a row.
Little Mix
Another girls band that enjoyed massive success over the past decade is Little Mix, which was created in 2011 during The X Factor.
They went on to win the competition. The original team included Perry, Leigh-Anne, Jade, and Jesy Nelson.
Although the latter left the band in 2020 to pursue a solo career, the trio is set to go on tour in 2022. Some of their most famous songs include Wings, No More Sad Songs, and Power.
One Direction
It is safe to say that Liam, Louis, Zayn, Harry, and Niall were among the most successful boy bands in history.
Similar to how Little Mix started, they debuted as solo singers on The X Factor in 2010 and later formed a group during the show. Although they finished third, they became very popular soon after.
With more than 10 million records sold, 4 global tours, and many hit songs, it is safe to say that One Direction will remain one of the most successful UK pop bands ever.
Becky Hill
Becky, who is considered a hidden gem of the UK, started out on The Voice back in 2012.
While she didn't make it to the finals (although she had a fantastic mentor in Jessie J), Hill made it clear that she would become a successful singer.
Over the next few years, she did collaborations with musicians like Sigala and Rudimental. She released Better Off Without You in 2020. This song is massively popular and is her best song to date.
Olly Murs
Coming second to McElderry, who won The X Factor back in 2009, Olly is another singer who debuted in a talent show.
Throughout his career, Murs has managed to release six successful albums and gone on several tours throughout the country. Still an active singer, Olly Murs is currently a judge on The Voice UK.
His judging career started in 2015 on the show where he debuted as a singer - X Factor. He also had an opportunity to appear on Deal or No Deal, which pushed his popularity through the roof.
Fifth Harmony
Although currently inactive, this girl band started nine years ago (2012), appearing in The X Factor and ending up in third place.
They have to thank Syco Records, with which they recorded global hits such as Work From Home and Worth It. Unfortunately, most of the singers from this group went on to pursue a solo career.
Normani recorded a hit single track featuring Sam Smith called Dancing With A Stranger, while Camilla Cabello left the band in 2017 and became incredibly popular with her song Havana.
Jordin Sparks
Currently 33 years old, Jordin Sparks impressed millions of people back in 2006 when she won American Idol.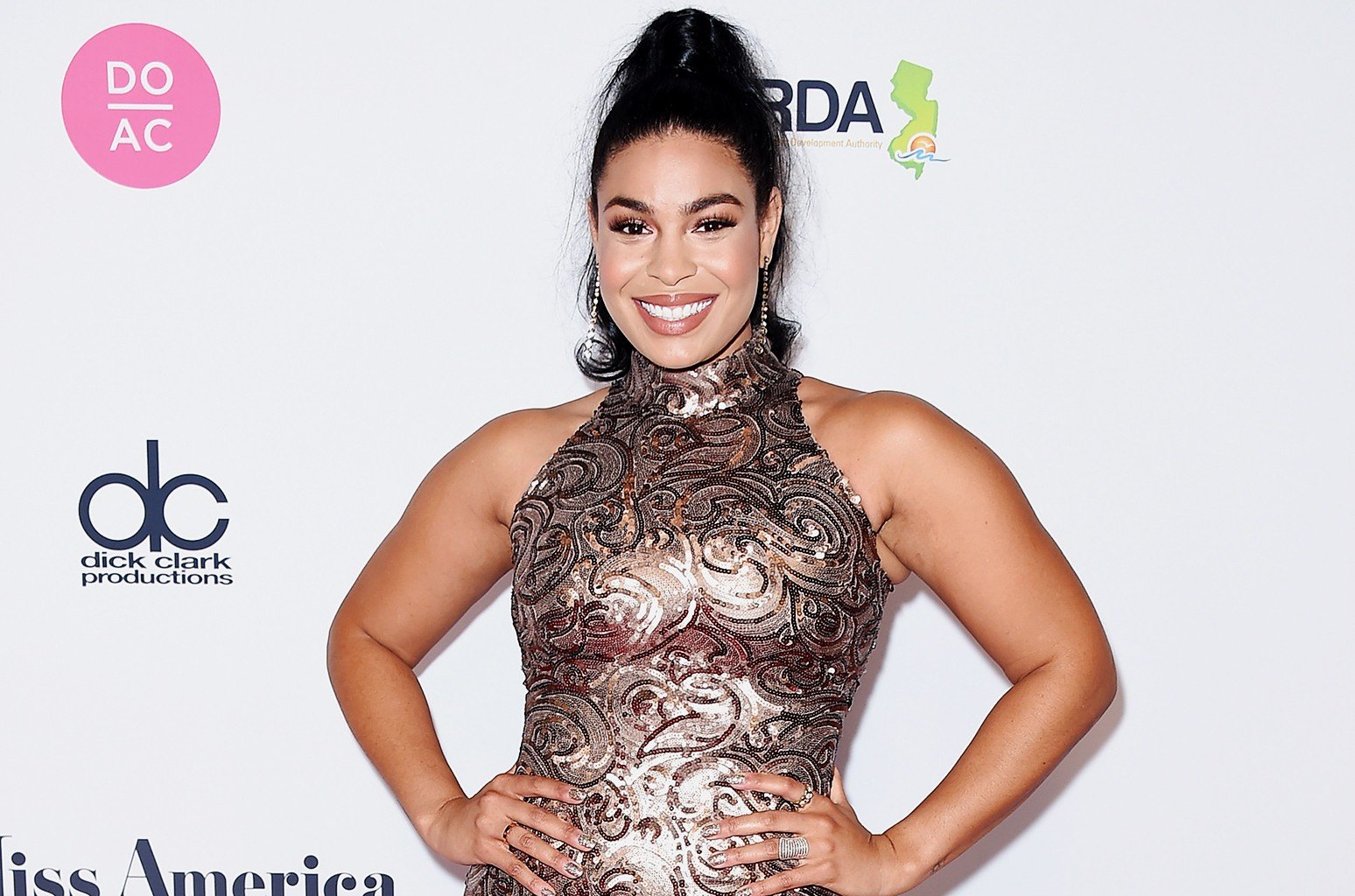 Although she was only 17, it was clear that Jordin had a magnificent career in front of her. Among the many great singles that she has released is No Air, featuring Chris Brown.
She also had global hits like Battlefield and Tattoo. The fact that Sparks started so young is her main advantage, and we are sure that she still has a lot left in store for her fans.
Leona Lewis
Many people wonder why Leona Lewis has such a tough time cracking the Top 10 or 20 on the charts when she has a beautiful singing voice.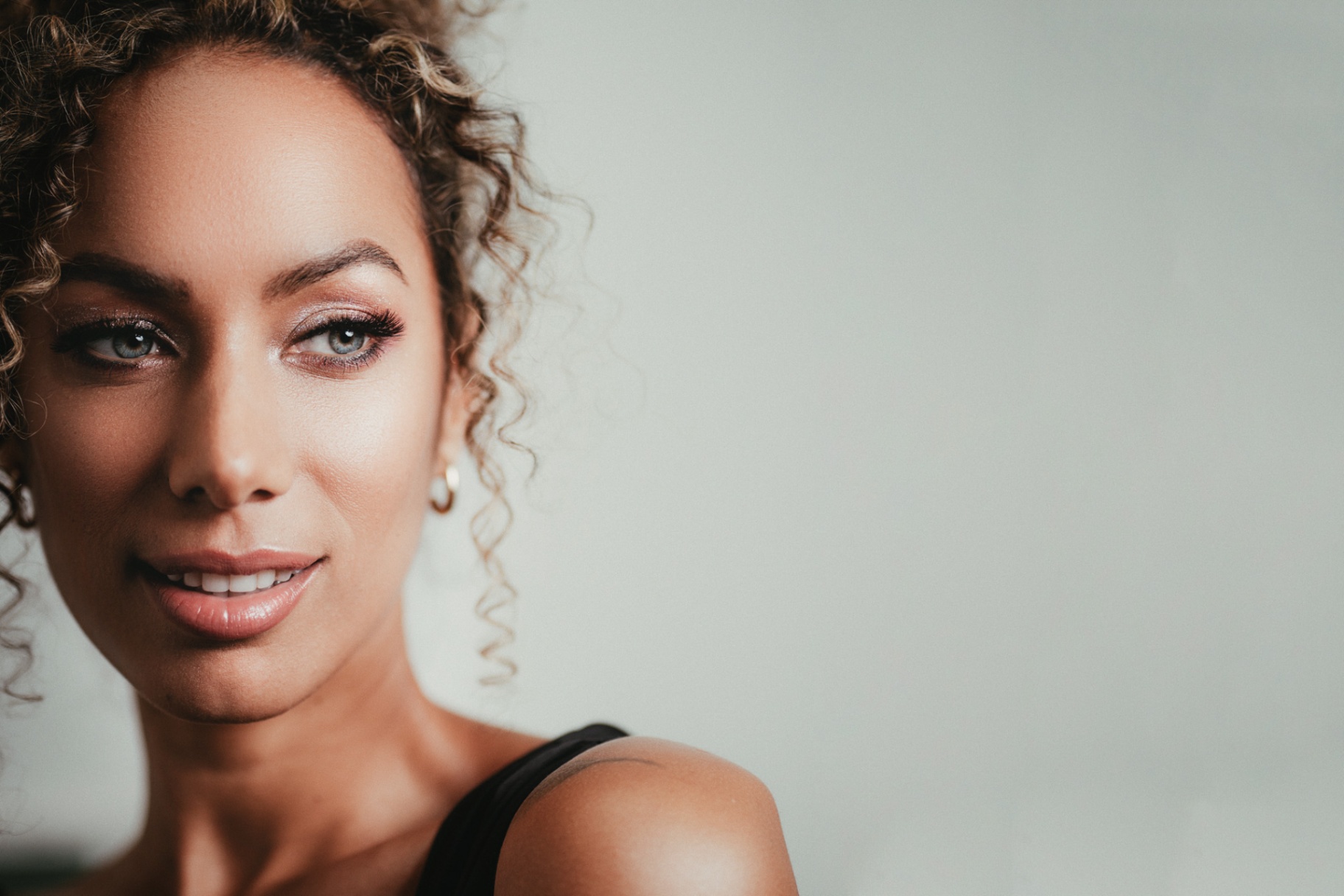 In 2006, she won the X Factor and was awarded a $1 million recording contract. In the past decade, she recorded five successful albums and had multiple out-of-country tours.
Not only that, but Lewis is expanding her career by joining Broadway musicals, such as when she starred as Grizzabella in Cats back in 2016.
Nicole Scherzinger
Contrary to popular opinion, Nicole didn't start her career in The Pussycat Dolls. She actually appeared on the show Popstars back in 2001.
A couple of years later, she achieved global success with group hits such as Don't Cha and Jai Ho. Later on, she decided to leave The Pussycat Dolls and pursue a solo career.
Nicole did this quite successfully. She and other members of the group are currently planning a Pussycat Dolls reunion, which has been long expected.
JLS
The first appearance that this boy band made was back in 2008 when competing at The X Factor. They finished second behind Alexandra Burke.
The members of the group, including Merrygold, Williams, Gill, and Humes, published several albums and hit singles, including Beat Again, One Shot, and Everybody in Love.
The band split after a few years, but JLS made headlines when they announced a reunion for 2020-2021. The main reason for this move is because their solo careers were not as successful.
Rihanna
Barbados-born singer Rihanna started in 2004 when she came out as a winner of the school talent show and won a Miss Beauty Pageant the same year.
A year later, Rihanna found herself signing a contract with Syndicated Rhythm Productions to release her first studio album.
To this day, she remains one of the most popular singers globally – most impressively, her career has lasted almost two decades, and she is just 33.
Usher
Usher didn't win Star Search, the TV talent show he appeared in when he was just 13 years old, but that didn't stop him from pursuing a global music career.
He signed a contract with LaFace Records and launched his immensely successful career.
Like Justin Timberlake, Usher became one of the most popular male pop singers with hit singles such as Bad Habits, Climax, Burn, and Yeah!
Alanis Morissette
As another singer who first appeared in a talent show when they were 13 years old, Alanis competed in the Rising Star Talent Competition that was held in Canada at the time.
After that, she tried her chances on Star Search, a show that allowed her to become a teenager who would define music in the 90s and early 2000s.
Since her initial appearances and her first single track, Alanis has released eight studio albums. Even 20 years later, her career keeps on growing.
Beyoncé
We have to mention arguably one of the most recognized names in the world. Beyoncé is one of the biggest superstars in the world, but she didn't just show up to the music scene one day.
She first found fame on the TV show Star Search in 1993. Since then, she has led an incredibly successful musical career, and she has been an icon in pop culture for years.
After leaving Destiny's Child, she began a record-breaking, multi-platinum solo career with her album Dangerously In Love. She has topped the charts, and she's an incredible stage performer.
Britney Spears
Britney first made an appearance on Star Search at the age of 11! After her appearance, she went on to release her first two albums in 1999 and 2000, which turned out to be huge successes.
She's one of the most recognizable artists and her music paved the way for the pop we know today. She sold millions of records and was a media fixture regardless of what she was, or was not, doing.
From the start of her solo career, Britney's sex appeal was an important part of her image, as were many of her music videos, which feature her in outfits that don't leave much to the imagination.
Christina Aguilera
Like the previous two celebrities, Christina appeared on Star Search in 1990. However, it wasn't until 1999 that the singer made her name known in the music industry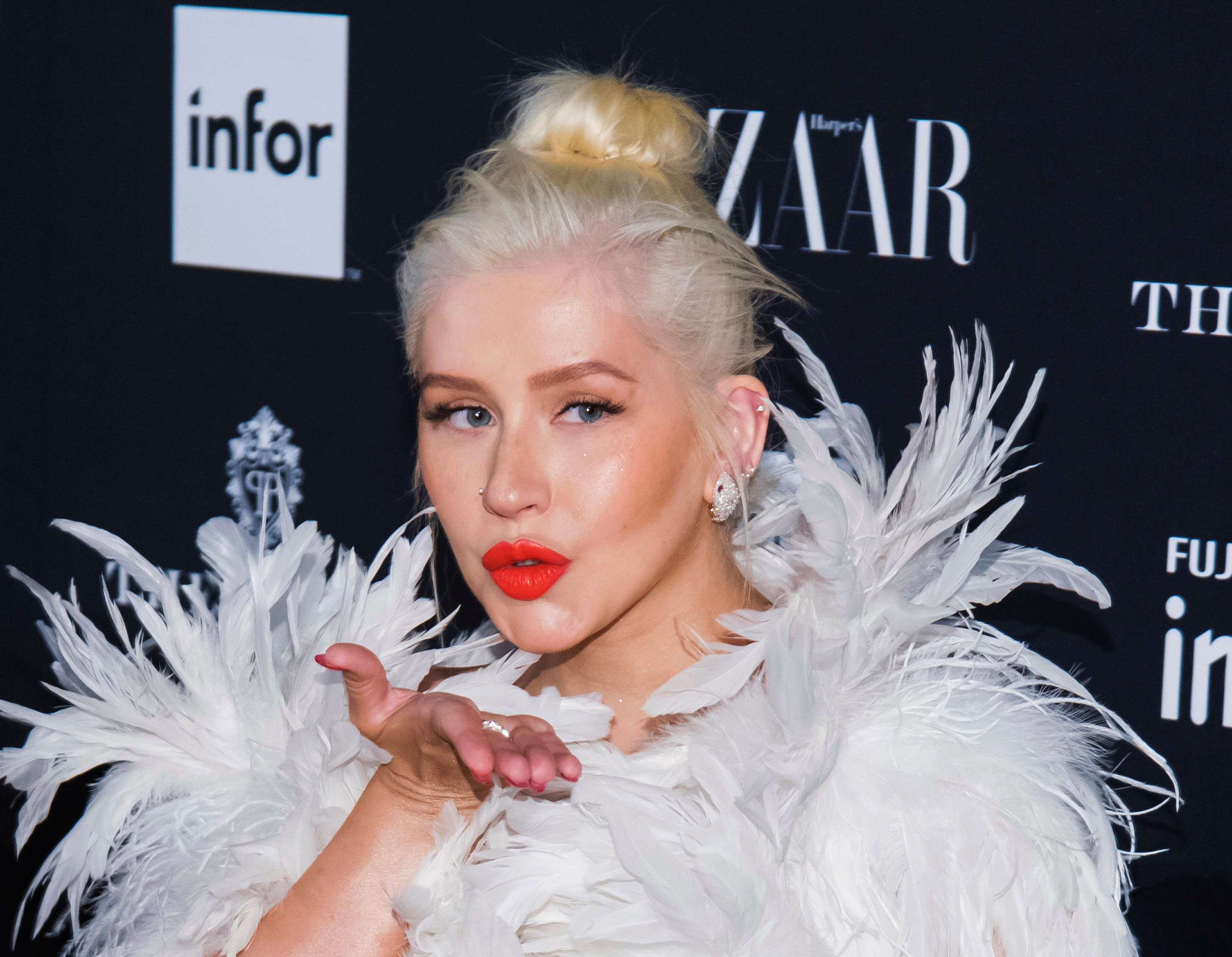 Since making her claim to fame, Aguilera has become a legend in the music industry. In the 1990s and well into the 2000s, Christina's music focused on sexually liberated anthems and uplifting ballads.
She's known for her virtuosic runs and riffs throughout her works that give her music a distinct flair. That, coupled with her creative music videos, has cemented her as one of pop culture's icons.
Justin Timberlake
Justin made his first appearance on Star Search in 1992. He sang a country song, but he's come a long way. In the late '90s, he became one of the lead singers for NSYNC, the famous boy band.
He broke away after that and went solo, achieving massive success. Many say Timberlake is the quintessential pop star of the new millennium due to his singing talent, looks. and dance moves.
Justin has a self-sustaining empire. After reaching his peak in the world of pop, he pursued other ventures, focusing on entrepreneurship and acting, which also brought him considerable success.
Kelly Clarkson
Kelly Clarkson made her claim to fame in 2002 when she became the first-ever winner of the popular talent show American Idol. Since then, she has released seven albums and created hit after hit.
Her vocals are unique, and her music inspires and tugs at the heartstrings. Clarkson distinguished herself with her big, mature voice, as well as her sense of humor and down-to-earth charm.
At one of her auditions, she changed places with Randy Jackson, one of the show's judges, who performed an impromptu version of I Believe I Can Fly. After she sang A Moment Like This, she won.
Adam Lambert
Adam soared to fame in 2009 when he finished second on American Idol. He went on to release For Your Entertainment, his debut album and has sold more than 5 million records.
His signature vocals make him instantly recognizable. He is an LGBTQ+ artist, a two-time GLAAD Award winner, and the first openly gay performer to top the Billboard 200 chart!
He has stepped into the shoes of late Freddie Mercury as the lead singer of Queen. In 2020, he brought back his pop/glam rock influences with his fourth studio album, titled Velvet.
Carly Rae Jepsen
Carly enjoyed huge success when she released Call Me Maybe back in 2012, her most iconic song. However, before she released the song, she scored third place on Canadian Idol.
After Call Me Maybe gave her the big break that she was looking for, she went on to release hits like Run Away With Me and I Really Like You, cementing her position as a superstar pop artist.
On her debut album, Kiss, she channeled the rush of first love to create songs that were relatable, appealing to a teenage audience. She's also known for her more down-to-earth works,
Jennifer Hudson
Despite her incredible success l, Jennifer Hudson only finished in 7th place on American Idol when she appeared on the show in 2004. She didn't let that stop her, though.
She went on to release three studio albums, appear in the blockbuster film Dreamgirls, and become a mentor on The Voice UK. Her signature vocals are what put her on the music industry's map.
She has made herself a permanent fixture in the R&B industry. She released a series of Top Ten albums, and she became an accomplished actress, winning herself an Oscar!
Susan Boyle
Susan Boyle first rose to fame when she made an appearance on Britain's Got Talent in 2009, which is still one of her most memorable appearances to date.
After she stunned the judging panel with her rendition of I Dreamed A Dream, Boyle finished second place in the show. Boyle's debut album, I Dreamed a Dream, was released in 2009.
It earned the #1 spot on the UK and US charts, setting a UK record for sales in the first week. Boyle made it known from the start that she was not to be underestimated, and she has proven that.
James Arthur
Lastly, we have James Arthur, who found his success on The X Factor. He was named the show's winner in 2012, and his debut single, Impossible, sold more than 2.5 million copies around the globe.
Later, James released three studio albums, and he is set to embark on a huge tour sometime in the near future.
His emotional music in combination with his signature, soulful vocals have made him a pop-folk icon, and he's had quite a successful career.
Summary
While these singers didn't exactly get their start in the industry in the traditional way, they have surely made their mark on the music industry.
These are the ultra-famous singers who got their chance at fame by starting on TV.