Disc Jockeys, more commonly known as DJs, are often the heart and soul of a good club party. They provide the music that you get down to at your favorite nightclub, and when you see them in concert, it feels like one massive rave.
Many people, especially those who are aspiring DJs themselves, are curious to know how much DJs actually earn. We are going to take a look at some of the biggest names in the DJ industry.
We will also see just how much they are getting paid for their gigs. Read on for the full list of the highest-paid DJs in the world.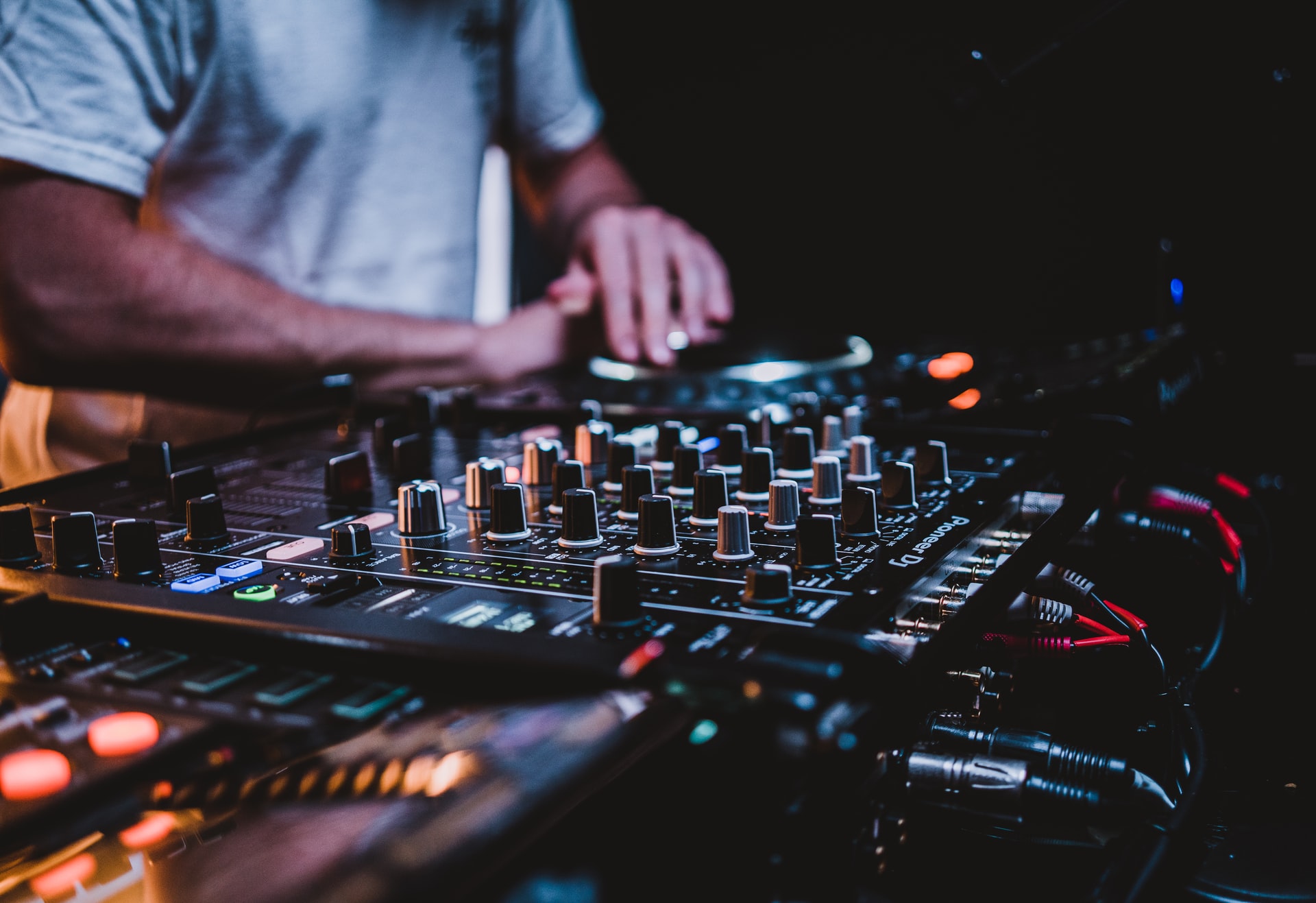 DJ Snake
DJ Snake is a Frenchman and sits comfortably at the forefront of the electronic trap music movement. He took the genre to the charts with Turn Down for What, his 2013 single made in collaboration with Lil Jon. He earns $11.5 million and is a multi-platinum artist, topping the charts time and time again.
He is most well-known for his songs Lean On featuring MØ and Turn Down for What, which we mentioned earlier.
These two songs were played non-stop in clubs and bars when they were first released. If you're looking to dance until your feet hurt, then DJ Snake has you covered.
Afrojack
Earning $12 million, Afrojack is one of the most internationally successful producers and DJs ever to emerge from the Dutch dance music scene.
He can often be found at EDM festivals and has scored several platinum international hits, like The Spark, and Take Over Control. He has featured and collaborated with Beyonce, Pitbull, and David Guetta.
Originally, Afrojack produced more barebones electro-house tracks during the 2000s, but he quickly moved on to more ambitious instrumentals, incorporating maximalism into his work by the early 2010s. He has helped inspire the moombahton subgenre and gradually worked hip-hop, pop, and R&B into his music.
He is a man of many talents, to say the least.
Alesso
Alesso, a dance music producer and DJ, hails from Sweden, as most great DJs do. He earns $12.5 million and has achieved success across a wide range of genres, combining pop with progressive house to land several worldwide hits in collaboration with many other artists.
Some of his most favorite songs include Under Control with Calvin Harris and Heroes with Tove Lo.
Alesso's career as a DJ quickly gained attention in the mainstream for his remixes of Avicci, Tiesto, and Swedish House Mafia, as well as a number of his own works.
In 2011, he received his first major achievement when he remixed Pressure by Nadia Ali, which became one of the most successful EDM tracks of that year.
Skrillex
Skrillex is a DJ that most people are familiar with. He earns $13 million and is one of the most recognized electronic music producers in the world, no doubt in part because of his iconic hairstyle.
In 2010, Sonny Moore, who we all know as Skrillex, signed to the Mau5trap label, which belongs to Deadmau5.
In 2011, he received a trio of Grammy awards, including Best Dance/Electronica Album, thanks to his album Scary Monsters.
He also appeared on the revived Beavis & Butthead TV show and even collaborated with the remaining members of The Doors for a track called Breakin' a Sweat.
Kaskade
Earning $14 million, Kaskade, a Grammy-nominated electronic music producer, came onto the scene as one of the most successful American prog-house DJs of the 2000s.
His dance anthems are uplifting and bright, and he has been a steady presence on the charts since the 2010s, with some of his best works including Atmosphere and his Fire & Ice album.
Kaskade spent his early life not just as a DJ but as a record store owner and A&R director, as well.
Late into the '90s, he became familiar with the electronic music scene, which was changing rapidly, and he eventually discovered his love for house music and never turned back.
Armin van Buuren
Earning $15 million, Armin van Buuren is a decorated Dutch producer that spins house and progressive trance anthems that have allowed him to remain at the top of the electronic music scene since he first made his debut late in the '90s.
Some of his most popular tracks include Blah Blah Blah and In and Out of Love with Sharon den Adel.
Armin became interested in music at a young age, and a close friend of his introduced him to the magical world of dance music.
Van Buuren investigated the roots of the electronic music that he was falling in love with, and soon, he purchased a number of turntables and computers, with the production of music becoming his top priority.
Zedd
Zedd is another name that many of us are familiar with, as he's collaborated with plenty of big-name artists over the years, including Katy Perry, Justin Bieber, and Ariana Grande.
He earns $17 million, and some of his biggest tracks include Break Free with Ariana Grande, Stay with Alessia Cara, and Clarity featuring Foxes.
In addition to his own work, Zedd has remained in demand as a producer and continues to produce his own tracks, as well as songs in collaboration with all kinds of artists.
He started his early life as a classically trained musician, moved onto the drums quite quickly, and soon became involved in the German electronic music scene.
David Guetta
David Guetta, an electronic music producer from France, rose to fame in the late 2000s. His house anthems became fixtures on the dance charts well into the 2010s, and his music often features big names from the worlds of rap and pop, like Nicki Minaj, Sia, and Rihanna.
It should come as no surprise, then, to learn that he earns $18 million.
David's laid-back attitude of "I only produce good music when I'm having casual fun" kept him from releasing any of his works until 2001.
That was when he put out Just a Little More Love in collaboration with Chris Willis, an American Gospel Singer that met Guetta when he was on vacation in France.
Martin Garrix
Martin Garrix is a part of the explosion of Dutch electronic music producers that emerged during the early 2010s. He spins a mixture of electro, progressive house, and future bass to create tracks unlike anything anyone had heard at the time.
This is part of what let him soar to the top of the charts, and these days, he earns $19 million.
Some of his most popular tracks include Animals, Scared to Be Lonely with Dua Lipa, and In the Name of Love with Bebe Rexha. Garrix has been in the scene for a very long time, and he started off his career with a bang when he released his remix of Your Body by Christina Aguilera.
After that, his breakthrough came with his single Animals, and he's been on top of the game ever since.
Tiesto
Tiesto has been at the head of the electronic dance music scene since 2000, and the Dutch Grammy-winning producer and DJ became one of the genre's most recognizable figures thanks to his prolific output, legendary extended sets, and appeal to pop-focused crossovers that landed him a number of hit singles in the 2010s. He earns $24 million.
Some of his most popular tracks are Feel It In My Bones with Tegan & Sara and Red Lights.
He has been featured in the DJ Mag Top 100 ranking for decades and has also accrued several accolades throughout the duration of his career. We suspect he'll be doing so for quite some time into the future.
Diplo
Diplo is a sought-after producer, superstar DJ, and taste-making label owner, and he has been at the forefront of the American electronic music scene for years.
He started his career by dipping his toes into the world of dance music, and now, he's one of the highest-paid DJs in the world, earning $25 million.
Diplo both discovered and created a sound that combines his musical tastes of electronica, '80s pop, Dirty South hip-hop, and his biggest influence, Miami bass music.
He is constantly working on projects that grab his listeners' attention, and he's one of the most booked DJs in the world, always performing at some festival or another.
Steve Aoki
Steve Aoki is an award-winning DJ and electronic dance music producer, and he built his brand on high-profile remixes, ambitious sets, and collaborations.
He's been making music since the '90s, and he received a Grammy for Best Dance/Electronic Album thanks to Wonderland, which was his debut album. He earns $30 million.
Aoki is one of the most collaborative producers out there, and he has hundreds of remixes and features to his name. Some of his most popular tracks are Boneless and Turbulence with Lil Jon.
Calvin Harris
Calvin Harris is a DJ and producer that hails from Scotland, and in the 2000s, he went from self-releasing his music online to selling millions.
He earns $38.5 million, and some of his most popular tracks are This is What You Came For and Feel So Close.
He is the third-highest paid DJ on the planet, and he has had an extremely successful career that is littered with collaborations with big names like Rihanna and Ellie Goulding.
He has received a number of platinum certifications and chart hits.
Marshmello
Marshmello prefers to remain enigmatic and can never be found without his iconic masks.
He creates synth and bass-heavy, groovy dance music that found success in the mainstream late into the 2010s. He earns $40 million, making him the second-highest-paid DJ in the world.
Some of his best tracks include Alone, Friends with Anne-Marie, and Happier with Bastille.
His music can always be heard blasting from cars in the street during summertime and throughout the walls of nightclubs around the globe.
The Chainsmokers
Finally, we have The Chainsmokers, who are the highest-paid DJs in the world, earning $46 million.
They are a duo that features Andrew Taggart and Alex Pall, and they blend a number of popular genres together to make some of the catchiest pop music out there.
They have collaborated with giants in the pop world, like Halsey, Coldplay, and Daya. Some of their best songs include Closer, Something Just Like This, and Don't Let Me Down.
Conclusion
Around the world, there are DJs of every kind. Check out some of the above-mentioned DJs and their work today, as well as the singers they collaborate with!