The world is evolving every passing day and with the fastest ever pace. The world has evolved so rapidly over the last 100 years that it's difficult to imagine just how much things have changed during that time. Cities are changing after almost every year. You will be amazed to see how these cities before and after has been changed.
Some of the top cities which are known today for their skylines were not even existed 100 years before. We have chosen the top 10 those cities which have changed a lot in 100 years.
Check some of the amazing and best looking Iconic Cities Before And After. You will be amazed to see how these cities have been changed rapidly.
Shenzen Before And After
Shenzen, China – 1964 vs Now
Tallest Building Now = KK100
Height = 442m
Shenzhen is a Chinese city in southeastern China, is a modern metropolis that links Hong Kong to China's mainland. It's known for its shopping destinations, including Luohu Commercial City, a massive mall with a vast array of wares, from tailors' custom clothing to faux designer bags. The city also features contemporary buildings, such as the 600m-tall skyscraper Ping An International Finance Centre, and a number of amusement parks.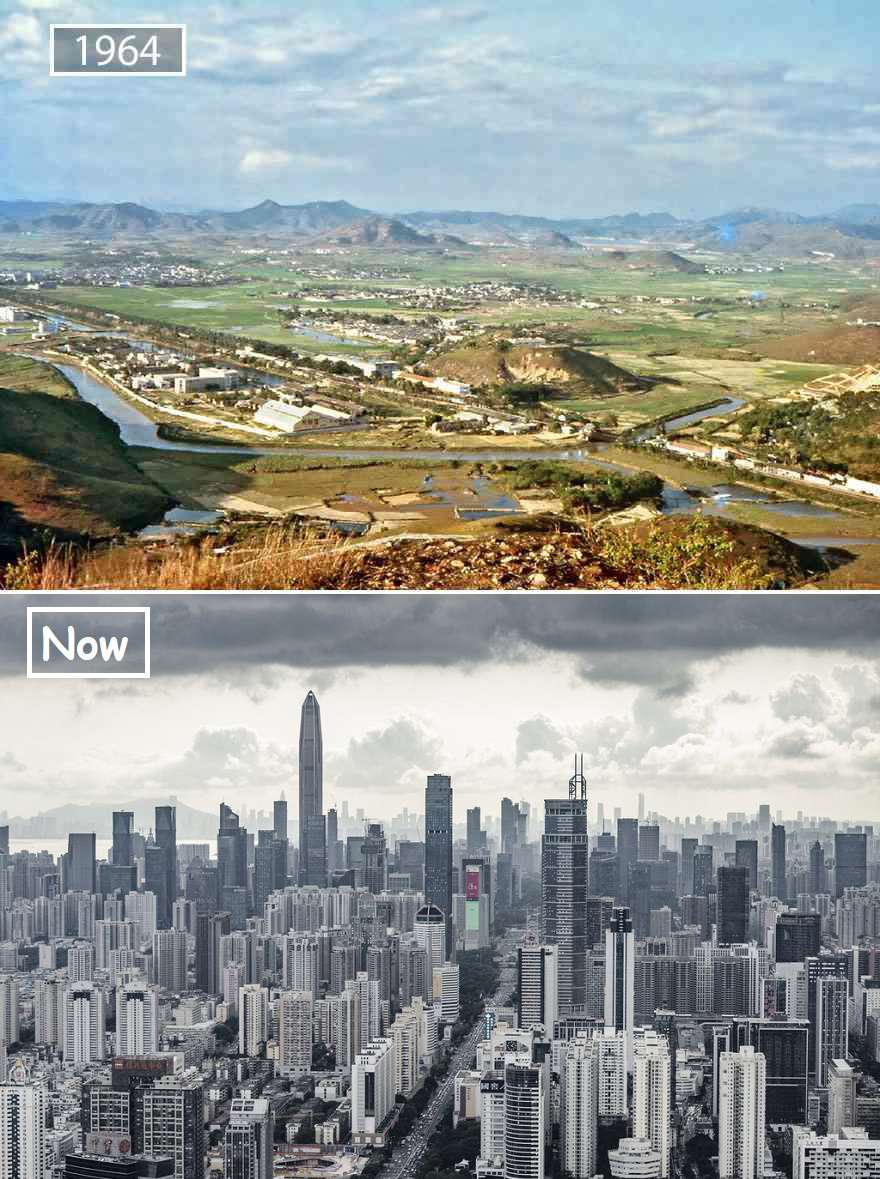 Seoul Before And After
Seoul, South Korea – 1900 vs Now
Tallest Building Now = Lotte World Tower
Height = 555m
Seoul is the capital of South Korea, is a huge metropolis where modern skyscrapers, high-tech subways, and pop culture meet Buddhist temples, palaces, and street markets. Notable attractions include futuristic Dongdaemun Design Plaza, a convention hall with curving architecture and a rooftop park; Gyeongbokgung Palace, which once had more than 7,000 rooms; and Jogyesa Temple, site of ancient locust and pine trees.