LeBron James is undoubtedly one of the greatest players in the whole of the National Basketball Association (NBA) and for good reason. He has risen to the top and has proven time and time again why he is worthy of the apt nickname King James.
For those who want to get to know this basketball legend, look no further. This article takes a closer look at his career, where he is today, and how much wealth he has amassed throughout his life. Continue reading to learn more about this star player and the mark he is leaving on basketball's history.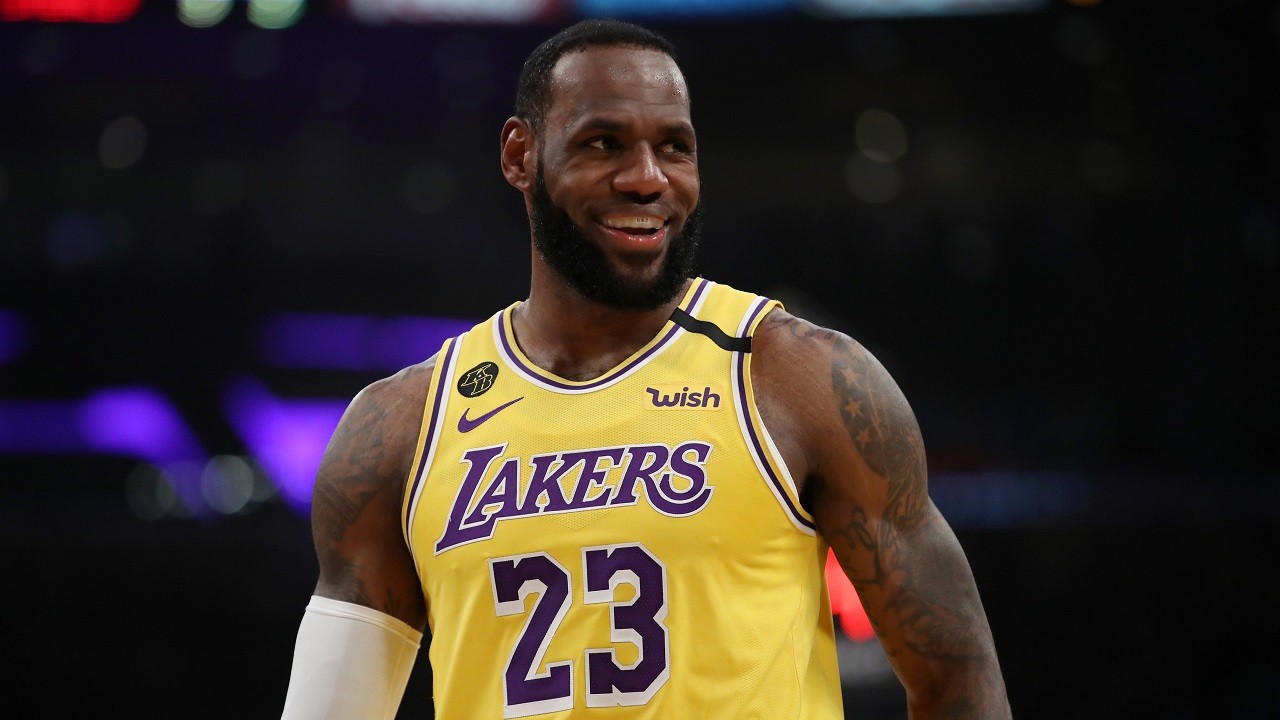 Get to Know the Basketball Legend
LeBron James is an American basketball player. He is currently representing the Los Angeles Lakers in the NBA as a small forward. King James is recognized as a four-time Most Valuable Player (MVP).
No player in the NBA today has garnered more scoring points than James within the last 10 years. As of writing, he also ranks third on the all-time scoring list, next only to Karl Malone and Kareem Abdul-Jabbar. This feat alone makes him one of the greatest players throughout the NBA.
Besides his sizeable contributions to his team and the whole of the NBA, James is also recognized for his hard work, dedication, excellent athleticism, court vision, among many more talents. Because of this, he has managed to add four NBA championships under his belt.
Recently, LeBron James was named by The Associated Press' Male Athlete of the Year for a fourth consecutive time. Not to mention, this downright impressive individual managed to score yet another NBA championship under his belt – during a global pandemic, no less.
LeBron James' Humble Beginnings
It appears that LeBron was destined for greatness, even as a young child. As an infant, he reportedly showed an affinity for playing with the miniature basketball and hoop set that his mother gave to him. He also played the sport during his elementary years, showing exceptional skills at a young age.
LeBron's career rose to fame when he was still at St. Vincent-St. Mary High School in Akron, Ohio. During his sophomore year, James was chosen to join the USA Today All-USA first team, becoming the first-ever sophomore to do so.
His time at St. Vincent-St. Mary High School allowed him to garner more recognition, including being recognized as the Basketball Player of the Year for PARADE Magazine and Gatorade Player of the Year during his junior year.
King James' Basketball Career
LeBron's impressive feats during his high school days did not go unnoticed. Even during his time in high school, media across the nation was expecting him to become the next NBA superstar. This led to him gracing the covers of Sports Illustrated and SLAM Magazine while still in school.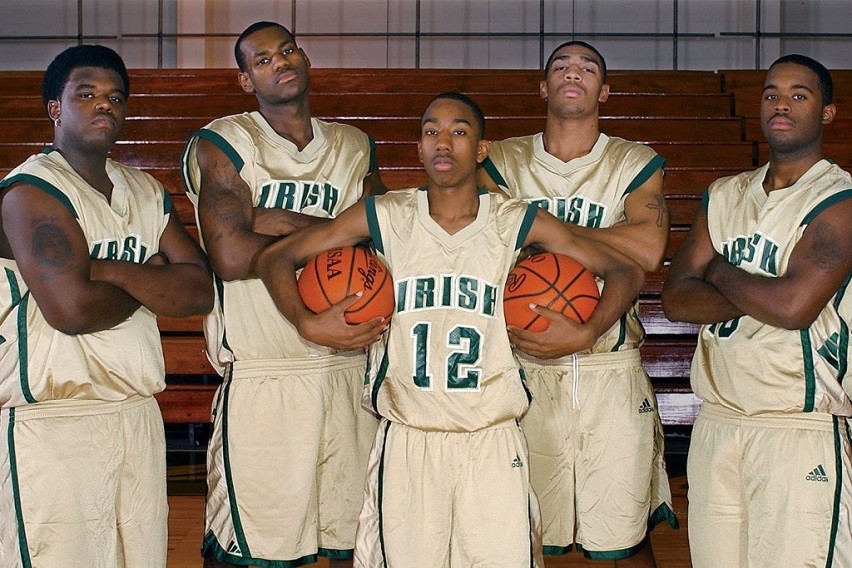 Apart from winning a number of accolades for himself, LeBron also led his high school team to snag three state championships. Because of his unprecedented success and popularity, this led James to be the first pick of the 2003 NBA season, joining the Cleveland Cavaliers. He won Rookie of the Year in his inaugural year.
Seasons 2004 to 2008 in the NBA saw the rise of The Chosen One in the court. After winning Rookie of the Year, being the youngest player to do so, he went from one show-stopping season to another and was named to the All-NBA Team in 2004-2005.
While the Cavs repeatedly missed a bid for the playoffs and thus a championship, James' talents continued to shine brightly in just about almost every game.
Career Highlights
At the end of his fifth year with the Cleveland Cavaliers, he had been averaging around 30 points per game. From 2008 to 2009 and 2009 to 2010, James won his two consecutive MVP awards. He snagged the third one within five years in 2012 under the Miami Heat.
LeBron's time with the Miami Heat in 2012 and 2013, the Cleveland Cavaliers in 2016, and the Los Angeles Lakers in 2020 all saw a number of NBA championships. Throughout his NBA career, he has earned four NBA MVP awards and a total of four NBA championships.
Besides this, The King also won 16 All-Time NBA awards, 16 All-Star, six All-Defensive Team titles, and many more. Let us not forget that he also won the NBA scoring title in 2008, showing that LeBron James is truly doing it all and across 18 seasons at that.
LeBron James' Net Worth
As of writing, LeBron James' net worth is a whopping $500 million. He is expected to surpass $1 billion in career earnings this year, as reported by Kurt Badenhausen of Forbes. The $500 million net worth is impressive in itself, especially given the fact that James entered the NBA at just 18 years old.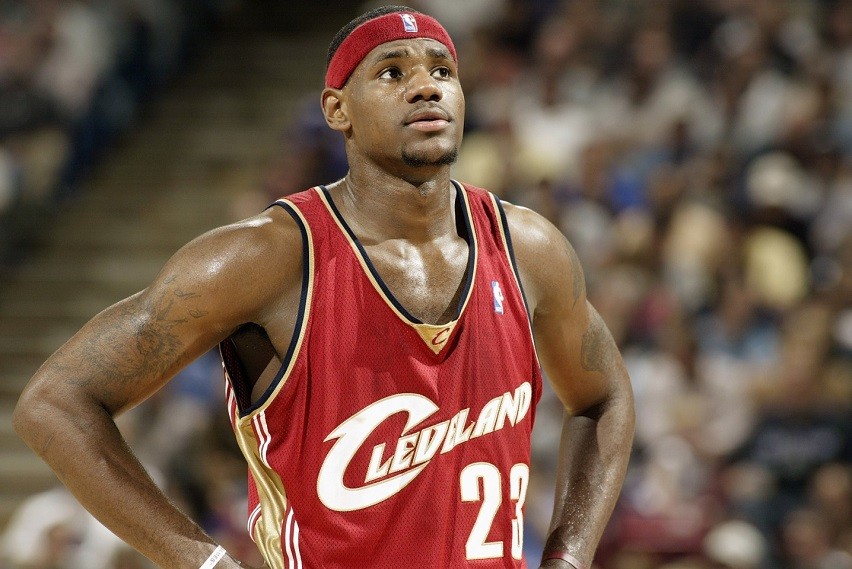 A huge part of this can be chalked up to the amount he is slated to earn this season: $95.4 million. Of that, $40 million comes from his salary with the Los Angeles Lakers alone, while roughly $55 million is from his endorsements.
His first-ever contract with the Cleveland Cavaliers netted the basketball star around $18.8 million for four years. Another $60 million contract was awarded to LeBron James as he signed on for another three years with the Cavs. He later signed on for $110 million with the Miami Heat.
When James returned home to the Cavs, he took $100 million for a three-year deal under the team. For his current team, he signed on to the Lakers for four years at $153 million. A two-year extension with the team added another $85 million.
How King James Earns His Money
LeBron James earns his money in a variety of ways. However, most of his earnings come from his salary from playing in the NBA. The rest of his earnings come from endorsement deals from different brands and companies.
In total, James earns a total annual income of $100 million, particularly when the NBA salary and other deals are factored in. Apart from endorsements, King James is also a savvy investor who has dipped his toes in various businesses.
One such business that he entered in is one with fellow celebrities Arnold Schwarzenegger, Cindy Crawford, and Lindsey Vonn. In 2018, these individuals launched Ladder, a health and wellness firm. In the same year, he opened the LeBron James Family Foundation. It aims to send kids to college.
Endorsements and Deals
LeBron James definitely knows about diversifying his portfolio. Apart from his lucrative contracts with his teams, he has found various niches he can do well in. From sports to food, he has gotten his feet wet in just about everything.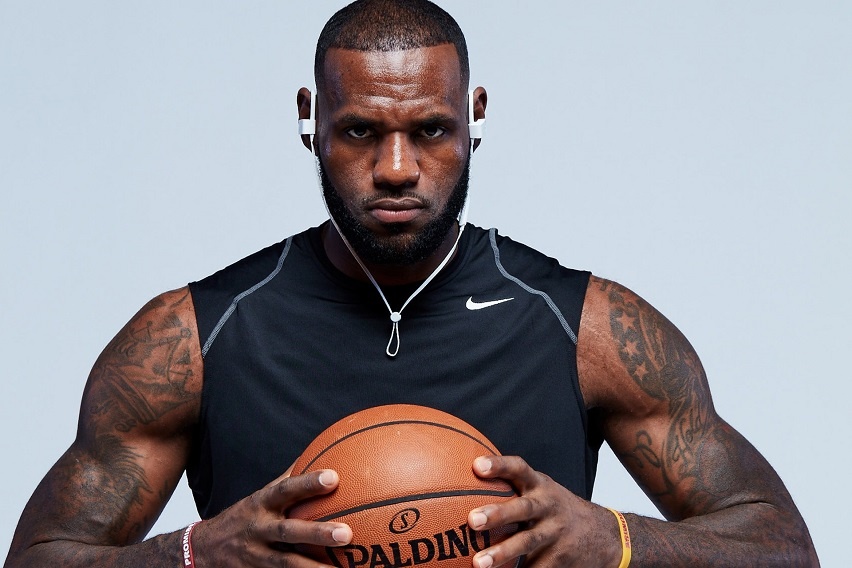 Even before James played a professional game under the Cleveland Cavaliers, sporting goods giant Nike already had its eyes set on him. He landed a lucrative deal worth $90 million in endorsements alone, $12.8 million per year.
And this wasn't to be the only Nike deal for LeBron. In 2016, he inked a shoe deal with the sports company worth over $1 billion, the largest lifetime deal offered by Nike. As part of this partnership, LeBron earns around $20 million per year.
In addition to Nike, other hefty names that LeBron has endorsed include the likes of McDonald's, Coca-Cola, Baskin Robbins, Microsoft, State Farm, and many others. He also endorses and has dealt with the likes of HBO, 2K Sports, and more. In 2021, James will star in a remake of the 90's classic movie Space Jam.
Nifty Investments
This four-time MVP player amassed $30 million from Apple in 2014. This happened when Apple bought Beats by Dre in 2014, a company in which King James owned a share of 1%. While King James also owned 1% of Beats by Dre, he also endorsed these music products under the said brand.
James also has his own production company named SpringHill Entertainment as well as a media company called Uninterrupted. The company mainly produces films, television shows, and documentaries.
He also owns a 2% stake in Liverpool F.C., one of the most popular soccer teams in the world. His stake in the company is now worth around $40 million. In addition to owning a football club, James also invested in Blaze, a pizza startup company. He owns 21 franchises and this is worth $40 million as well.
The Bottom Line
LeBron James' career no doubt shows that he truly is a force to be reckoned with – both on and off the court. With many playing years left ahead of this basketball superstar, there is no denying that he will not only achieve greater heights but that he is also capable of building his net worthwhile doing so.
The reign of LeBron James in the NBA, a beloved basketball superstar of our day, continues on. We are all watching eagerly to see just how much more he can accomplish during his impressive career.