Mega pop superstar Rihanna has not only earned a fortune from her music career but now runs an empire worth billions. In 2019 she was listed as the female musician with the highest net worth, surpassing the likes of Celine Dion, Madonna, and Beyoncé.
How did she create a celebrity empire that launched her personal net worth to $600 million? For Rihanna, it really seems that she practices what she preaches when she sings "work, work, work, work, work."
From humble beginnings and popstar dreams to numerous number one hit singles throughout a decade (and beyond!), Rihanna has been busy turning her passions for beauty, clothing, and design into dollar bills. In this article, let's learn more about how "bad girl RiRi" built her fortune to become the richest female artist today.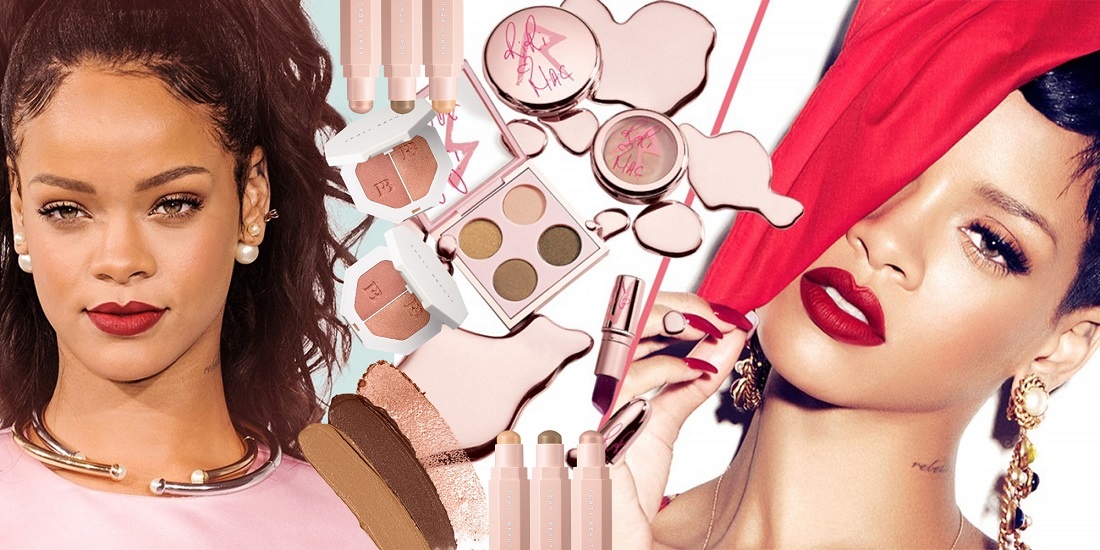 Rihanna's Early Life
Robyn Rihanna Fenty's life was not always glamorous and she looks back at her childhood and considers it her greatest motivation. Born as the eldest child of her accountant mother and warehouse supervisor father, money was not abundant in their household.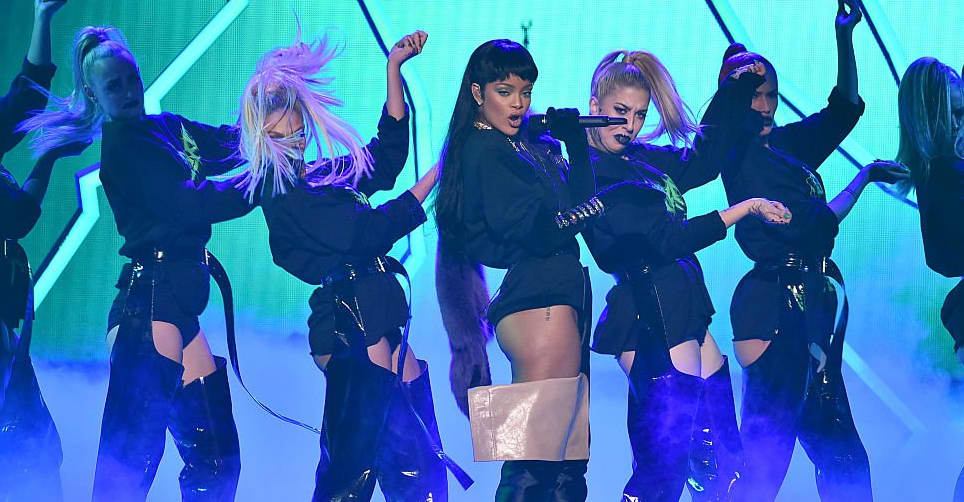 Even with the money inefficiencies, her father struggled with alcohol and drug addiction, and would occasionally inflict physical abuse on Rihanna's mother. One time, he turned on Rihanna when she asked to stay 10 minutes more at the beach.
Arguments increased between her parents when her father lost his job, and at the age of 14, they divorced. She found solace through the chaos at home by turning on the radio and singing along to the songs of idols such as Janet Jackson and Madonna, into a hairbrush.
A Passion Forms
Short bursts of joy when she sang were enough to keep her going. Her heart was already in music, and she felt she could belong, though that did not seem likely in the small island of Barbados.
After her parent's divorce, she did feel free, as lots of the troubles from home came from her dad and mum arguing. But without her father's support in the family, her mother had to work full-time to support her family, and Rihanna, the eldest child had to begin working to help support the family as well.
Growing Up Fast
Supporting her divorced mum and two younger brothers, she started working as a cashier and sold clothes in a stall on the street. But at that early age, she continued to dream of one day having a career in music.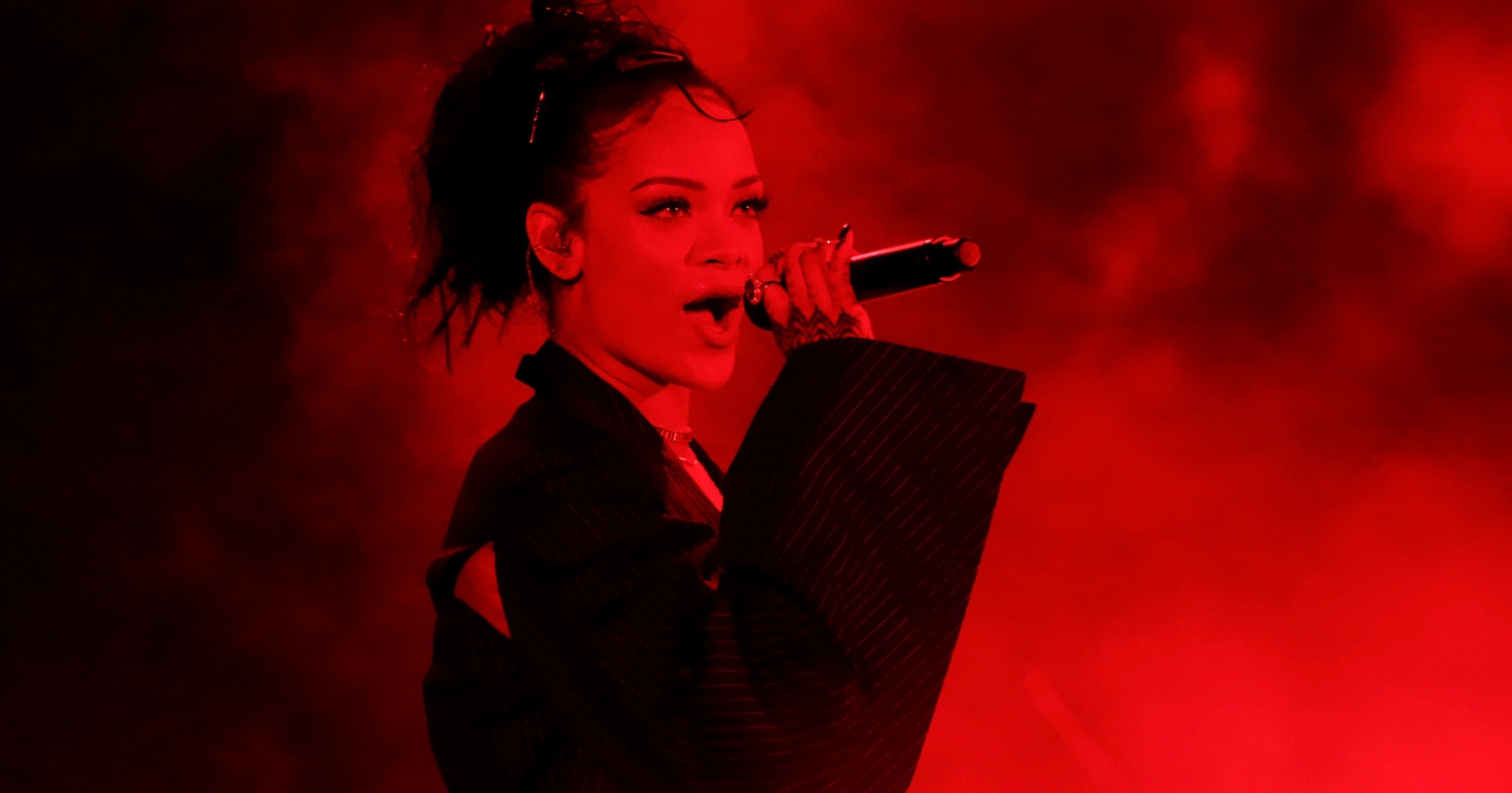 For anyone with this type of background, it is easy to have a dream. But not everyone dares to chase and be committed to the dream they have.
Not Rihanna though, after experiencing years of bearing witness to the abusive behavior from her dad she refused to appear vulnerable and felt courageous to chase her dreams.
Following Her Dreams
She started following her passion for music by singing at social gatherings, at the beach, and at her high school talent show, of which she won with her performance of singing Mariah Carey's "Hero."
A year after her parent's divorce, at 15, she formed a musical trio with her classmates and performed at every possible event.
Her First Break
Her first break came when the trio got the opportunity to be auditioned by the record producer, Evan Rogers. With no experience, training, or popstar fashion sense (Rihanna wore tomboy clothes when she was younger to show invulnerability), the trio gave their best and performed two songs.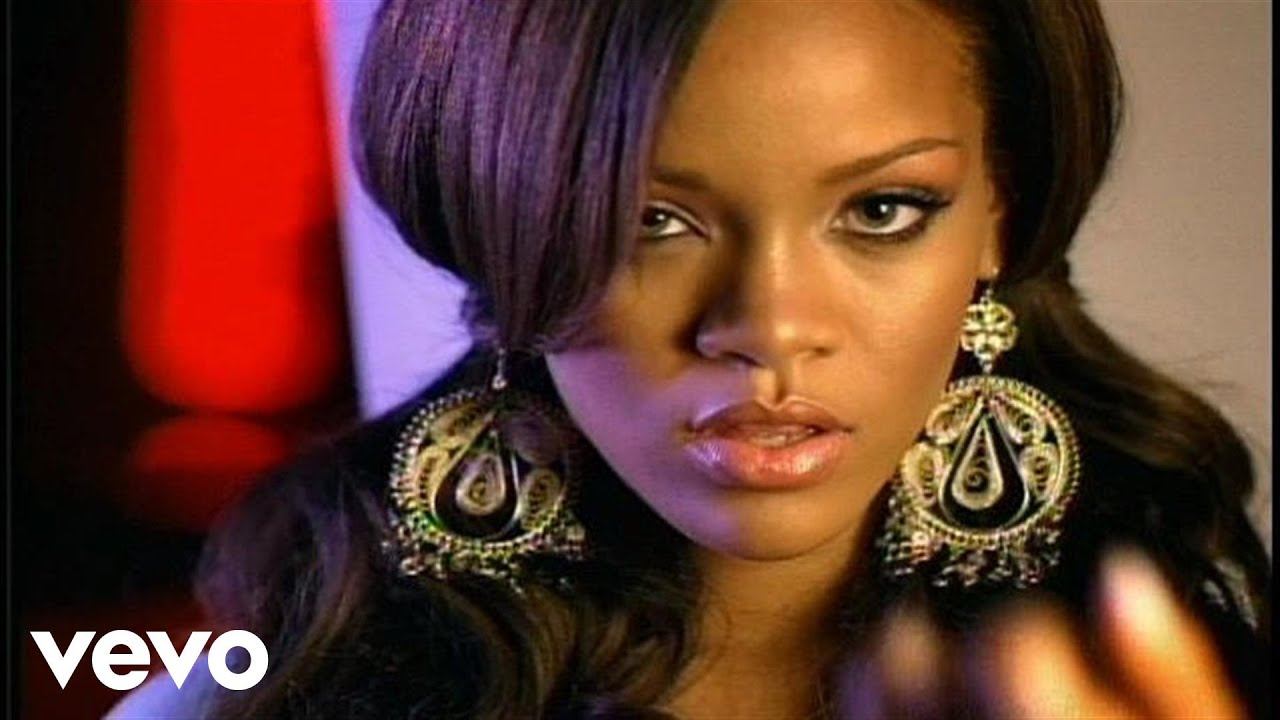 Evan was not sure about Rihanna at first as he felt that, from his experience, the "pretty ones" usually do not know how to sing.
However, Rihanna surprised him, and a while after the audition, he requested that she fly over to the United States to record a demo. It was on this trip to Connecticut when she recorded her very first album.
Impressing Jay-Z
A year after working with Evans, she recorded four tracks, one of which, was "Pon de Replay." This jam in particular was sent to various labels including Def Jam Recordings, where Jay-Z was the CEO. He was taken by her sound and asked Rihanna to audition for him to be convinced further.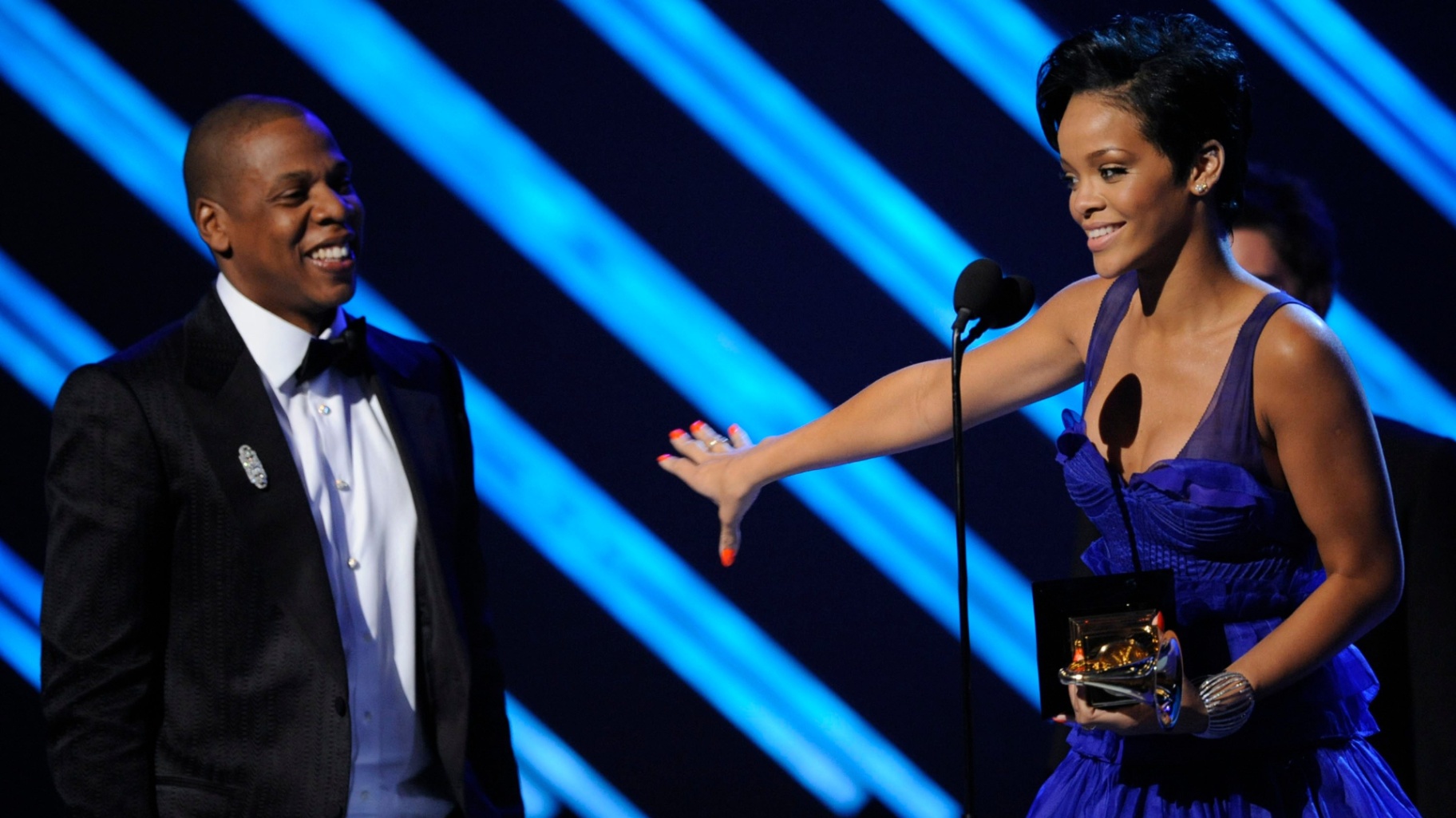 But it didn't take long to convince him. As 17-year old Rihanna began singing Whitney Houston's "For the Love of You," he knew she would make it in the music industry with or without him. He signed her to his label and her music career started on a new course.
After working with several producers, she completed her debut album, and "Pon de Replay," the lead single, earned second on the US Billboard, and among the top five hits worldwide. Eight months later, with the release of her second album, A Girl Like Me, the single "SOS" became her first number-one single.
Performances that Earned Her Millions
Through her tours and music, Rihanna has made a huge sum of money. Her fourth tour, Rated R, grossed $40 million, and within a year, while promoting the same album, she earned an estimated $90 million. Her Diamonds world tour grossed $140 million worldwide.
Her music kept on selling and she profited from tour sponsorships. One of which was the $25 million contract she signed in 2015 to promote Samsung in her 2016 Anti tour. Since her debut in 2005, the views and streams of her music have earned her millions of dollars.
Other Income Streams
With her songs topping the charts and having millions of views, it is no doubt she made money through streams. Rihanna also has over 11.8 billion views on VEVO making her the most-viewed female artist on VEVO/YouTube. Reports from Billboard state, she earned $2.5 million from sales, but $7.6 million from streaming in 2016.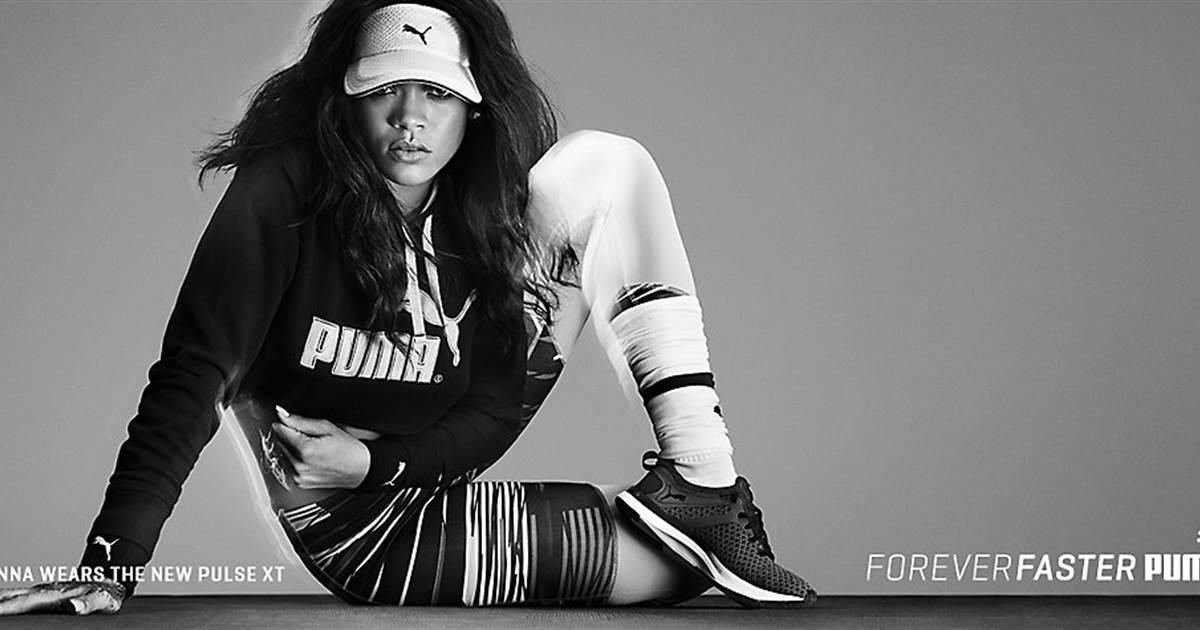 She became the part-owner of the popular music streaming service, Tidal, which makes millions of dollars yearly. She has had partnerships and sponsorships with well-known brands such as Gucci, Dior, Louis Vuitton, and Stance. She has also designed collections for Armani and River Island and has partnered with MAC Cosmetics.
In 2014 she became creative director for Puma, designing clothing and shoes that have earned the company great profits, and in turn, increased her net worth. She has also released several fragrances of which Reb'l Fleur outsold others, bringing $80 million in sales. She has also earned money through acting, appearing in the box office hit Oceans 8.
Diversifying into Other Business Ventures
Within a decade since she became known to the world, Rihanna has earned a name for herself having sold over 540 million albums worldwide. In that time, she also won tons of awards and became the youngest solo artist to get 14 Billboard hits.
In 2017, she partnered with Louis Vuitton (LVMH) to start a new beauty collection called Fenty Beauty. From 2017 till now, her partnership with LVMH has brought two more collections.
Her Deals with LVMH
Rihanna's career in music and her deals with various companies have been great, but not enough to make her $600 million and the richest female artist. That wasn't until her partnership with the Parisian company, LMVH. No doubt, this was where the bulk of her fortune comes from.
Fenty Beauty launched with LMVH in 2017 where she released 40 shades of foundation. That was a great challenge to the lack of color diversity in the beauty world and was the beginning of creating change in the industry.
In only 40 days of launch, the make-up line racked up $100 million in sales, and in 15 months, $570 million.
Fenty Success
Now worth more than $3 billion, Fenty Beauty has earned huge profits for the pop star, as she owns 15% of the collection line. A year later, she opened a lingerie line called Savage X Fenty. It included various shapes for all body types, colors, and sizes. In less than a month, the whole line was completely sold out.
With successes from Fenty Beauty and Savage X Fenty, her $600 million empire was already coming to light. She topped it up by opening a fashion line, Fenty, a clothing line for clothes, shoes, accessories, and jewelry. Over a year later, Fenty has made millions of dollars, and still doing so.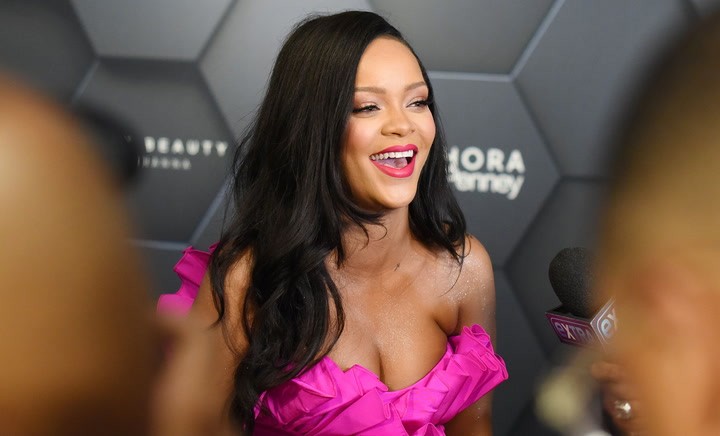 Conclusion
Rihanna made her fame through music but built her empire by signing the right partnerships with great companies. Though she said she did not expect to become this rich, her childhood, drive, and passion allowed her to build all that she has today.
In all, her greatest source of wealth comes from her partnership with LMVH, creating three fashion lines so far, and has become a powerful and successful entrepreneur. And her enormous base of devoted fans who praise the flexibility and inclusion of her Fenty Beauty brand will ensure it is a mainstay in the beauty world forever.