When a celebrity owns a clothing brand, you know it's going to be chic. Most celebrities make more fortune as fashion designers than they do from their actual line of work. Regardless, it's not fair to conclude that their brands get all the attention merely because of the stardom attached to them.
Celebrities put so much thought and effort into each fabric, color and pattern before they are showcased in front of the world. Now comes the big question; how do you choose from the gazillion brands out there? Let us help you out; check our compilation of some of the trendy clothing lines owned by celebrities below!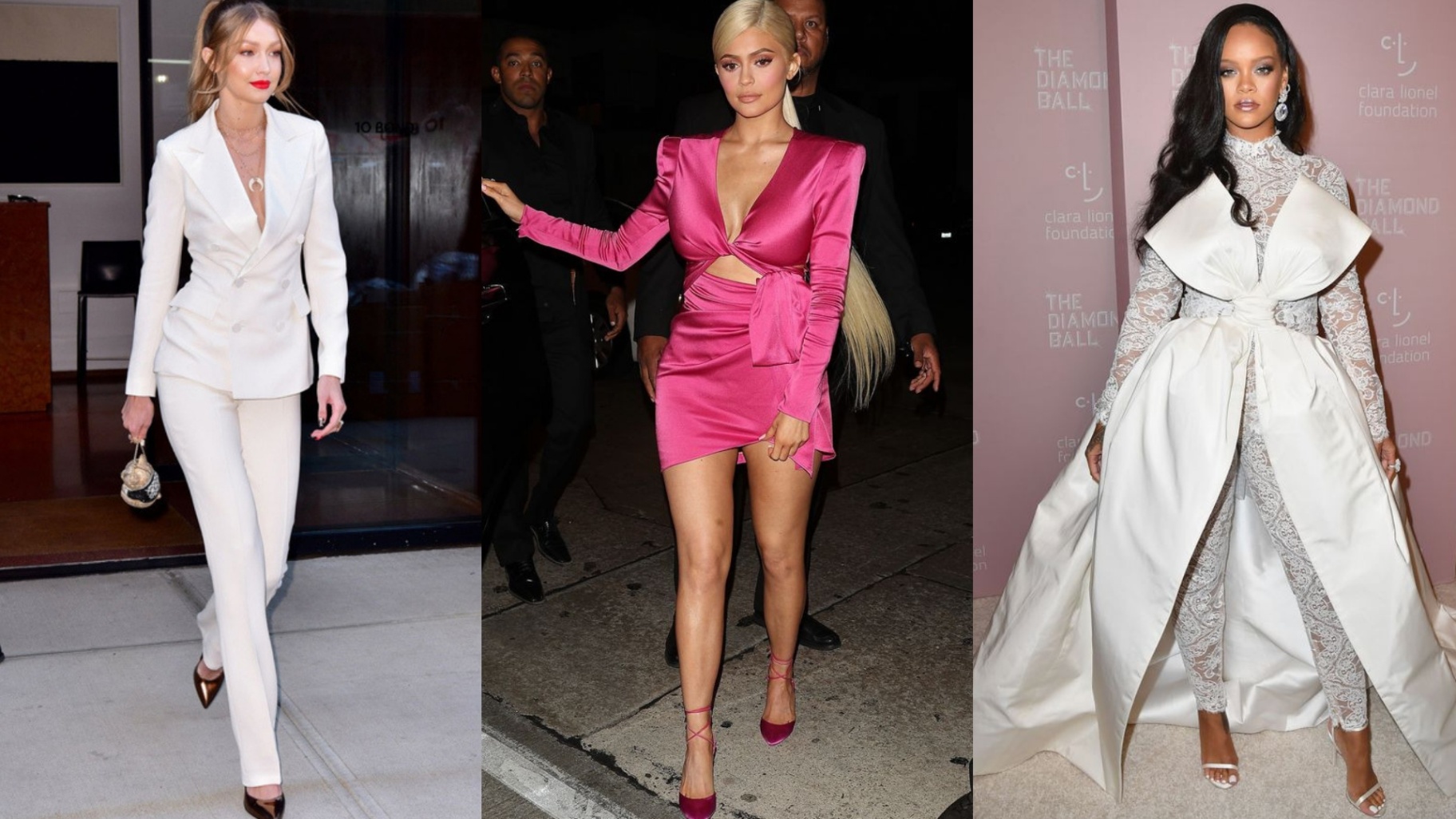 The Jessica Simpson Collection
As the name suggests, this brand of clothing was introduced by the all-time hit singer Jessica Simpson as a mere 'celebrity vanity' project. When Jessica Simpson launched her footwear brand back in 2006, she probably didn't think it would grow into a massive fashion business one day.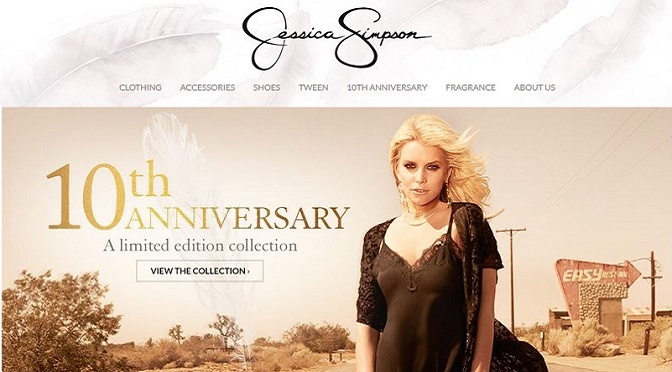 What emerged as a shoe line now brings more than 1 billion dollars in revenue and sells everything from sunglasses to handbags. The cherry on top of the cake; they are all equally fabulous! So if you want to get something fancy, you know where to look for it!
Draper James by Reese Witherspoon
Apart from being an esteemed actor, Reese Witherspoon decided to try her hand at fashion. What happened next is no secret; she mastered that as well. When she dropped Draper James in 2015, everyone thought it would be an unaffordable range of tempting merchandise. Well, let's say she proved them wrong.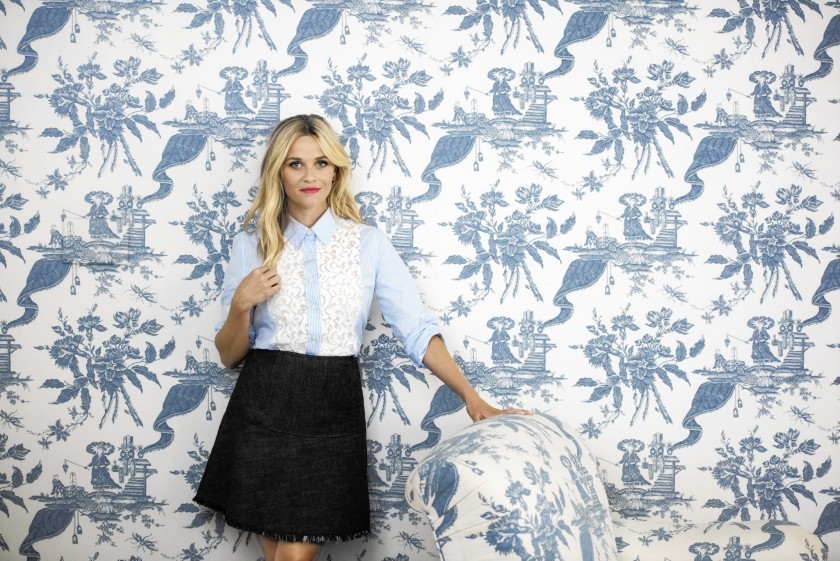 While she maintained the expectation of tempting merchandise, what surprised her fans were the prices. For a clothing brand owned by a famed actor and producer, selling a branded dress for 98 dollars sounds like a joke. But we are serious; her clothing line is where celebrity looks come for at reasonable rates.
The best part about Draper James is that sometimes it collaborates with Eloquii on occasions, and the outcome is spectacular. When the timeless Southern style blends with super-stylish fashion, it is nothing less than a miracle. Here's the icing on the cake; they have a wonderful collection of plus-size women as well.
Fabletics by Kate Hudson
Kate Hudson started her activewear anthology and a line of athleisure that hit the market like a storm. The brand was activated in 2013 to motivate women to embrace a healthy lifestyle. It soon experienced such a boom that various celebrities became fond of the clothing in a short span.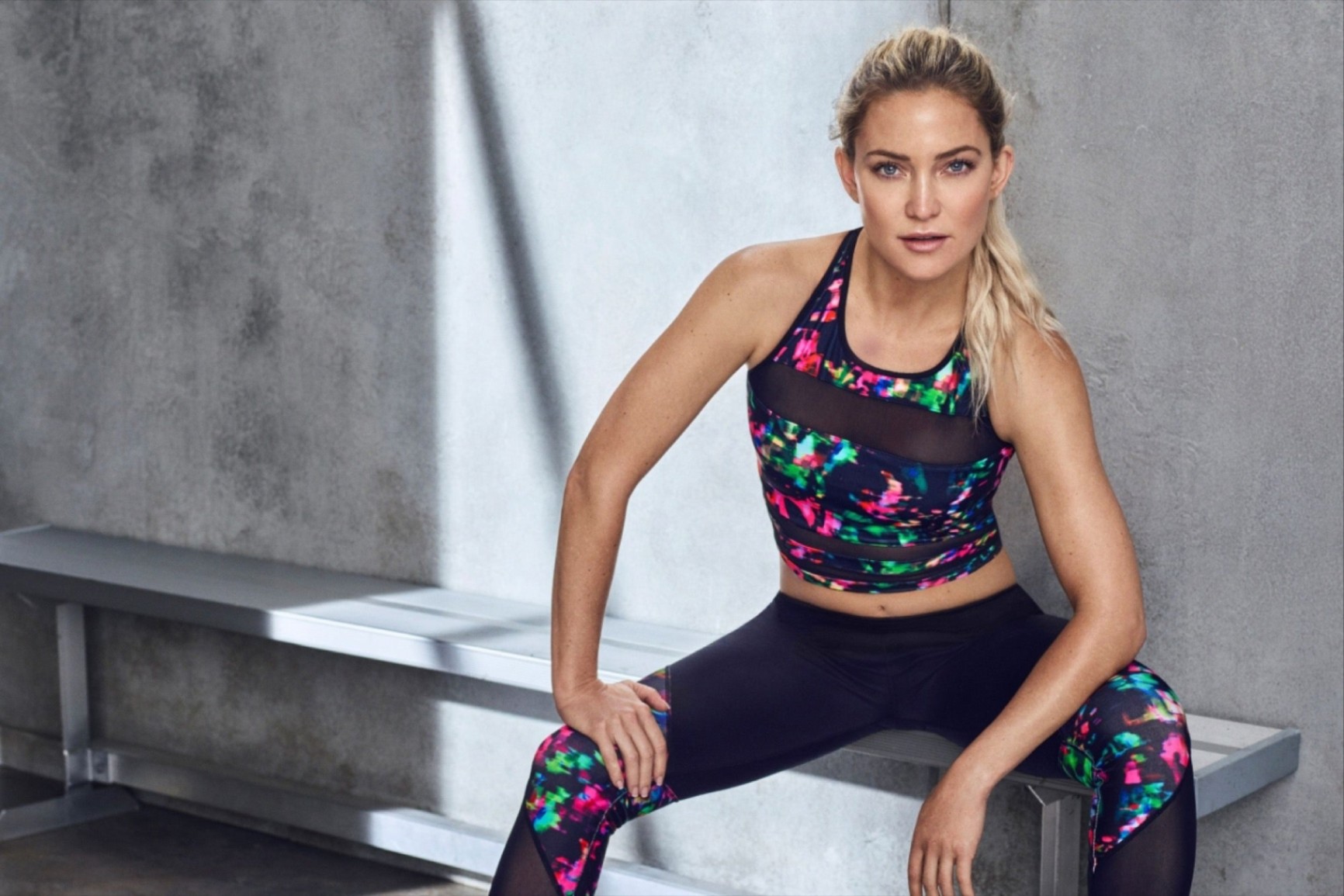 Not only was it successful in its mission of promoting a hearty routine, but it also earned love from all over the world for the comfort and style of the clothing. From workout essentials to sneakers, Fabletics has it all.
Good American By Khloe Kardashian
Khloé Kardashian set her mind on bringing down the longstanding feud between women and denim sizes. In 2016, her brainchild Good American started as a denim line that focused on size-inclusivity. Pairing up with Emma Grede, her brand attracted denim-lovers from all over the world.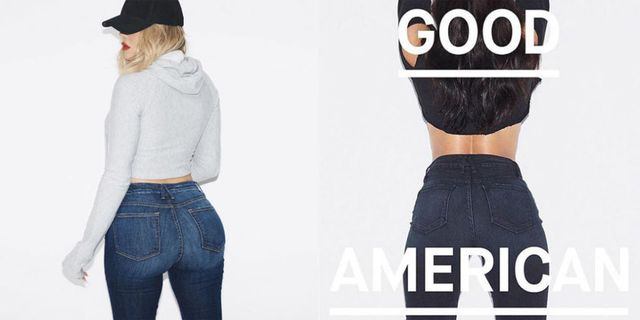 Have you often struggled between denim sizes? Sometimes size 14 is too tight while 16 drops down your waist. So here's why you should get your denim from Good American. They have a size 15 to make sure everyone has the perfect size denim wear.
Although they started as a denim brand, they have now spread out into bodysuits and activewear. Khloe explained how she wanted to "empower women" and "break down barriers" for them through her clothing line. All we can say is: looks like she succeeded.
Uncommon James
The Hills star Kristen Cavallari was all set to be out of the ordinary when she started her jewelry brand. Right from naming it Uncommon James to keeping it minimalistic, she knew exactly how to grab our attention. The brand was named after her daughter James, an 'uncommon' name for a girl, as she puts it.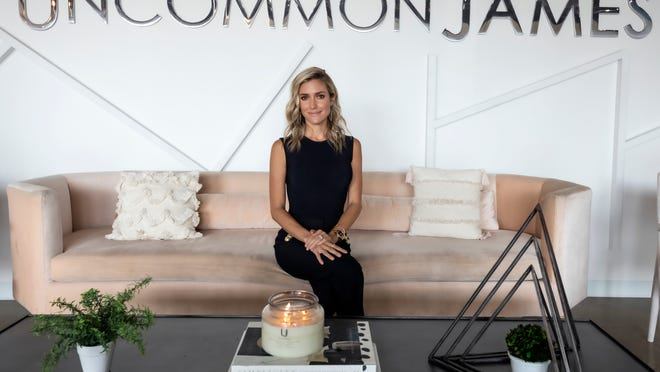 Kristen Cavallari had supermodels Kate Moss and Hailey Baldwin Bieber promote her gorgeous collection, which says enough about the brand. She brings feminine pieces of jewelry with an edge to the spotlight, making her works a worldwide hit and suitable for every occasion.
Ivy Park
When we tell you Beyonce has a clothing line, you know what to expect. Queen Bey has made her mark in every field she has set her foot on, and her athleisure line Ivy Park is one of them. It was initially a team up with Topshop, but soon enough, she bought complete ownership of the business.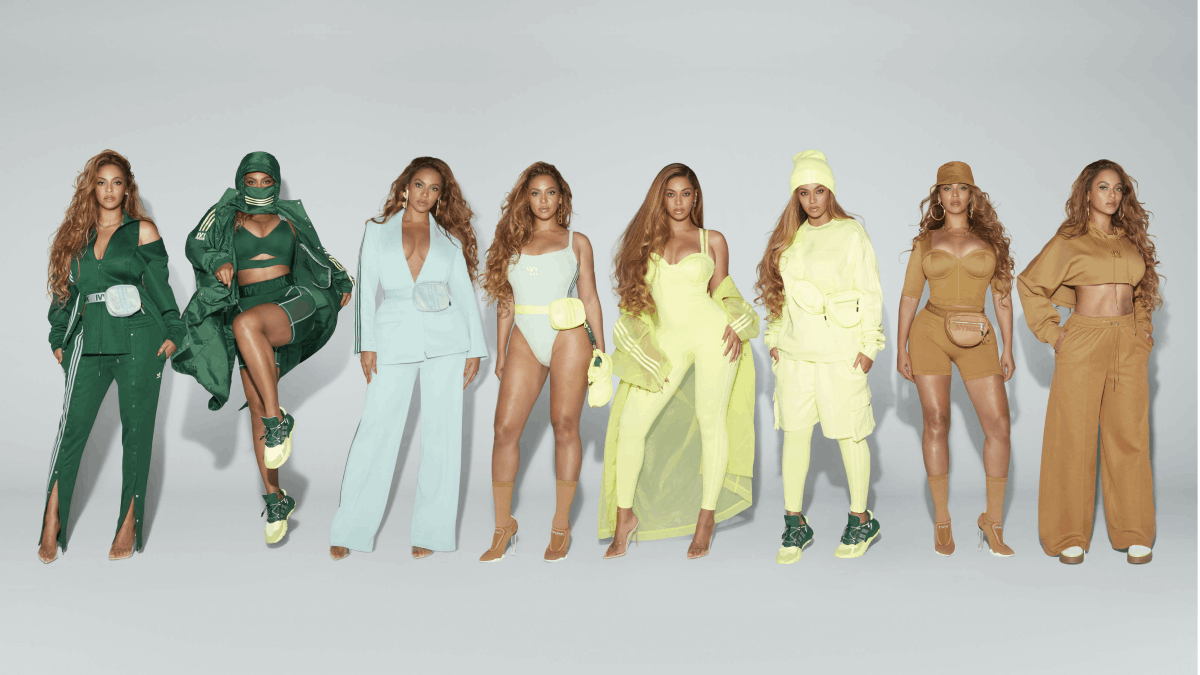 Beyonce's venture into fashion is not a new fascination. In fact, she ran another fashion line with her mother, known as House of Dereon, for a while before expanding it to an activewear brand. With a style statement like hers, it comes as no surprise that her clothing line became a thriving business within weeks.
James Mae
Kristen Doute is no longer just a Vanderpump Rules star but a fashion icon with her own brand James Mae. The tee-shirt line was named after the actor's nephew and niece and sold graphic tees inspired by the 70's rock band style. The best part – these shirts come for 30 to 40 dollars each.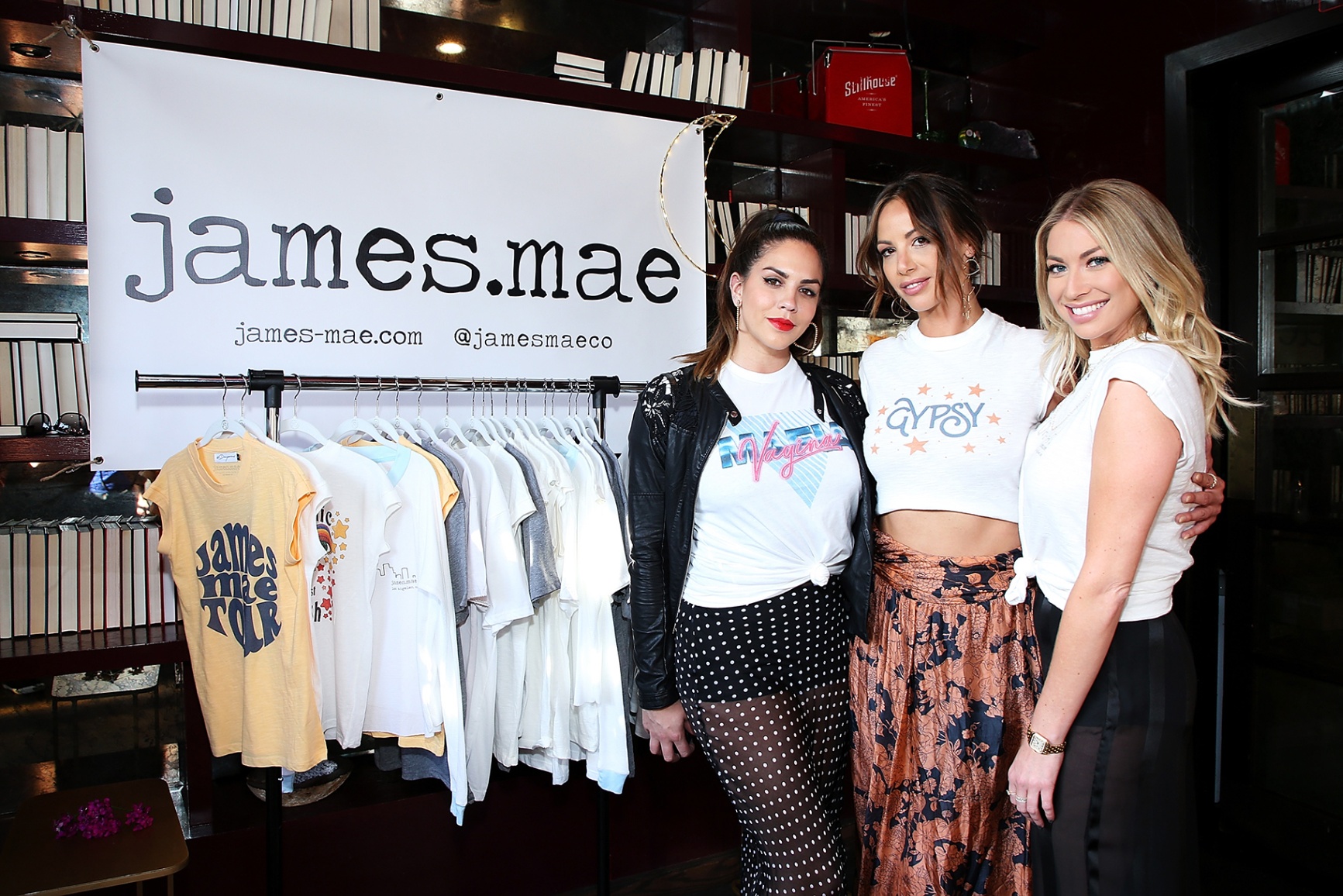 A good number of her collections come with a pro-vegan motto that reflects her lifestyle, but she didn't stop there. To add some fun to her clothing line, she has also branched it out and sells cropped, embroidered, and off-shoulder blouses. Check out her new addition of shoes, too!
LC By Lauren Conrad
It looks like the cast of Laguna Beach and The Hills held many potential fashion icons because Lauren Conrad initiated her clothing line in 2009, way before Kristen Cavallari did. But you will only find this brand at Kohls. LC by Lauren Conrad is her affordable line of textiles.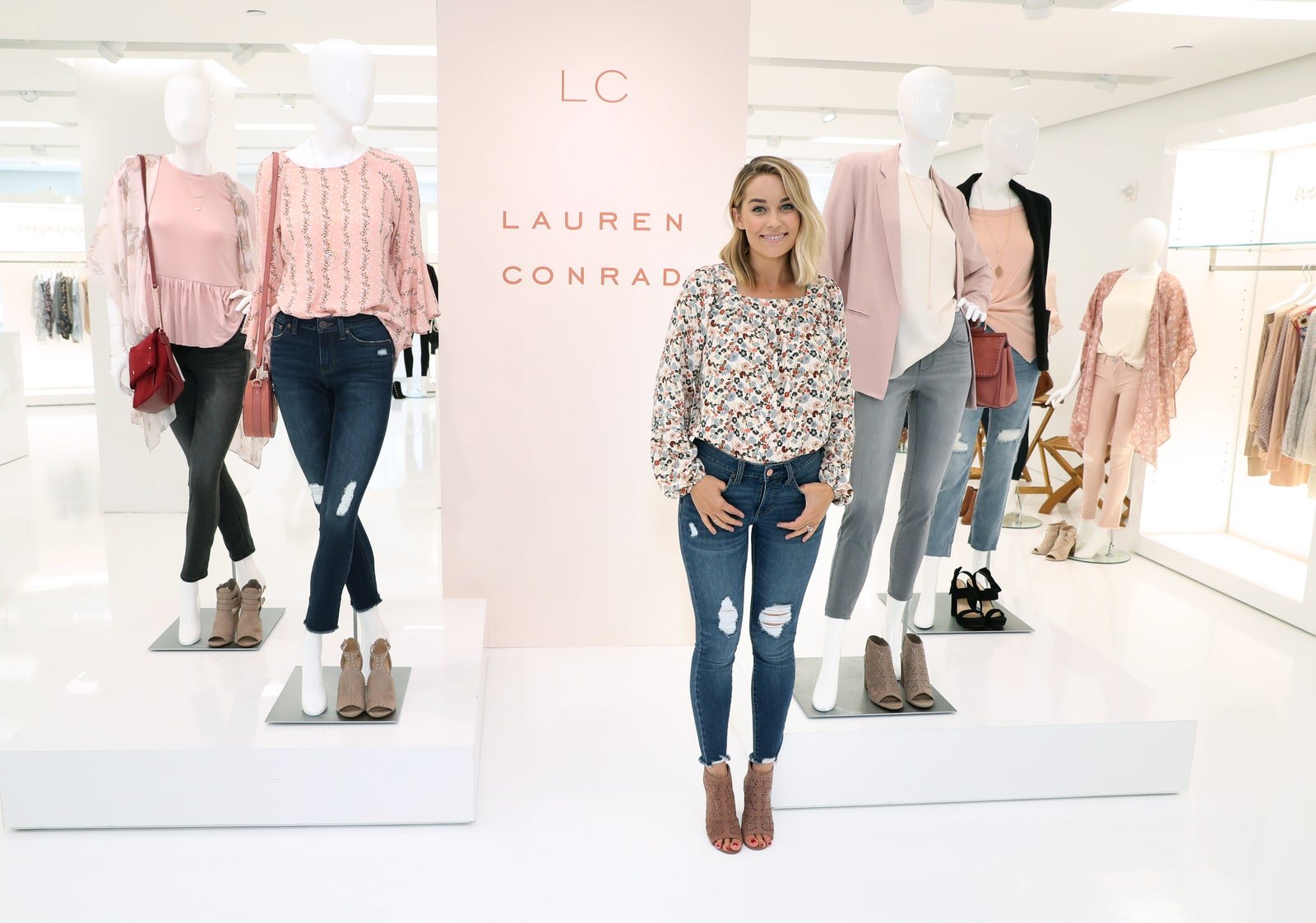 But if you are looking for higher-priced garments, then check out her collection at Paper Crown. The actor also powers The Little Market, a store that works on fair trade where women empower women.
SJP By Sarah Jessica Parker
Sarah Jessica Parker dived too deep into her character Carrie Bradshaw in Sex and the City and got her own high heel line to realize her obsession with footwear. The legendary collection of shoes started getting noticed right from its inception in 2014 due to its intrinsic details.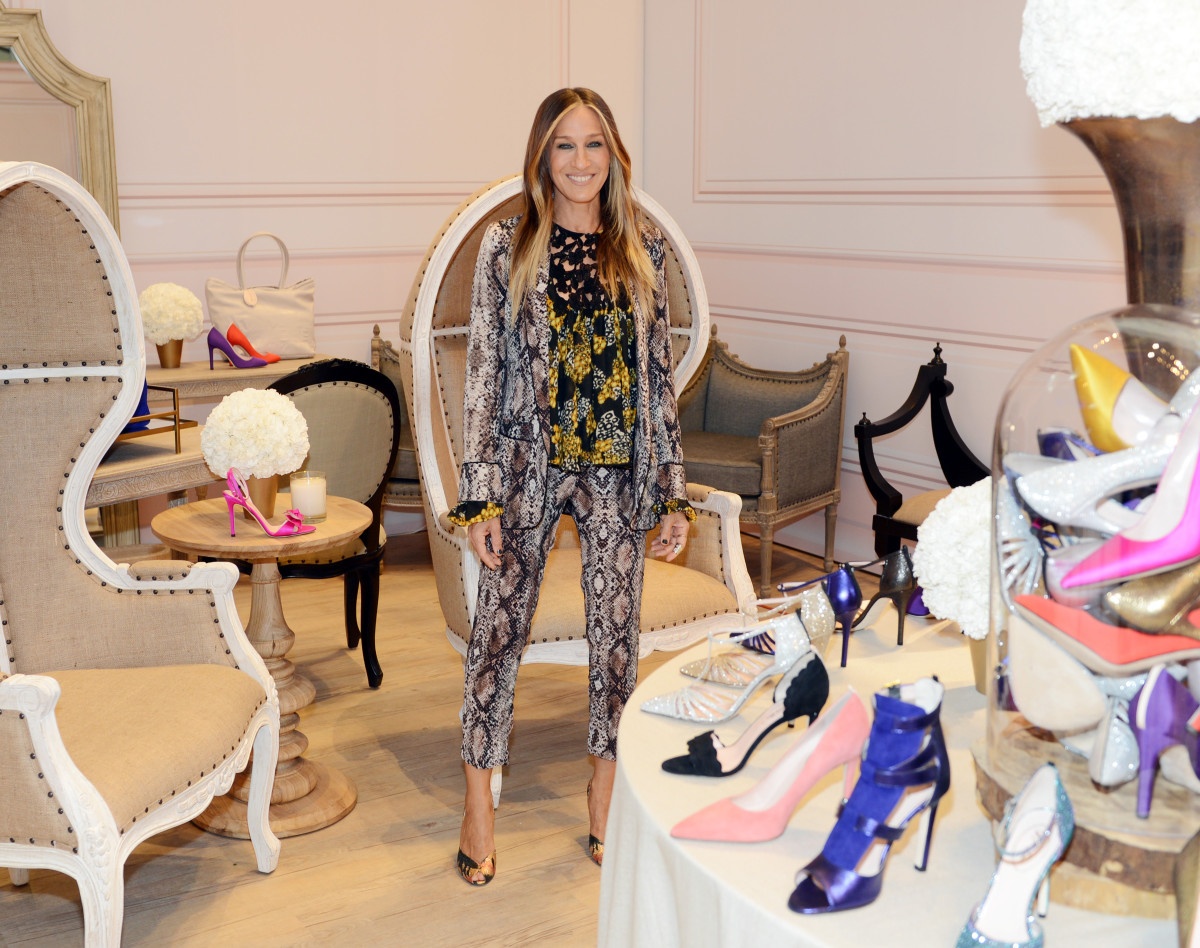 What's special about a bunch of heels? SJP high heels are no ordinary footwear; each of them is handcrafted in Tuscany and customized with an adorable ribbon at the back. If you want to get yours, head to any department store or boutique; you will find them around.
Elizabeth and James
The Full House stars Mary Kate and Ashley Olsen decided to get together once again, not for a show but a contemporary line of exquisite clothing. The twins named the brand after their younger siblings and have bagged the CDFA award for their designs on Elizabeth and James.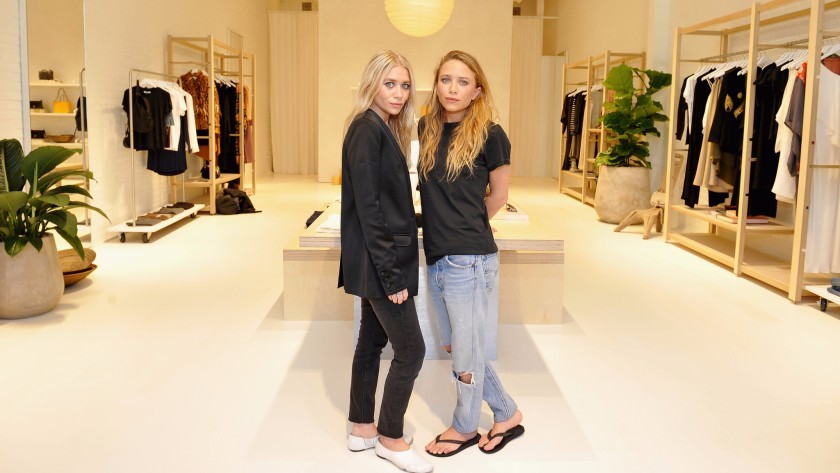 It didn't surprise anyone when the two style icons decided to try their hand at a fashion line in 2007. From chic sweaters to dresses, they sell everything that your wardrobe needs. What makes them special is that they can give the most casual attires a classic modern touch.
If you like their collection, you should also try out The Row. This is yet another luxury label launched by the legendary duo in 2007. In fact, it was their stilettos and extravagant material compilation in The Row that brought home three CFDA awards to the twins.
Fenty
Fenty needs no introduction; Rihanna has made it popular enough with its success. The size-inclusive range of lingerie at Savage x Fenty has drawn the attention of all the ladies worldwide. The pop queen has a fine sense of fashion which has gained universal acclaim, so you can imagine how amazing her clothing line is.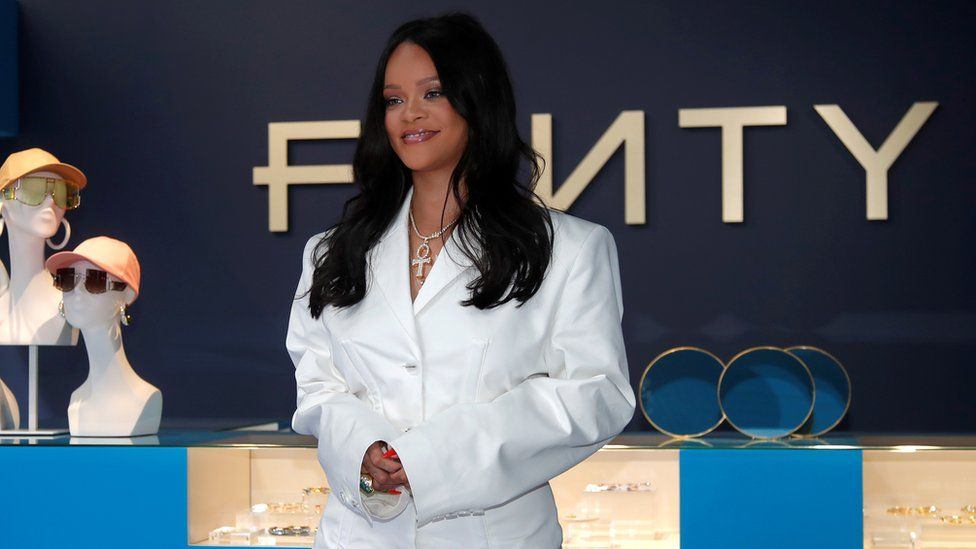 It is true what they say; everything that Rihanna touches turns into gold. It started from her collaboration with Puma in 2014. This was her stepping stone to success and glory. What followed was a series of fashion brands, starting from Fenty beauty in the beauty industry, and now she is more of a thriving businesswoman than a singer.
Victoria By Victoria Beckham
When a former Spice Girls member puts on a brand, you know it's going to be good. When it's Victoria Beckham initiating the fashion brand, you know it's unbeatable. Victoria by Victoria Beckham is probably the best thing that happened in 2008.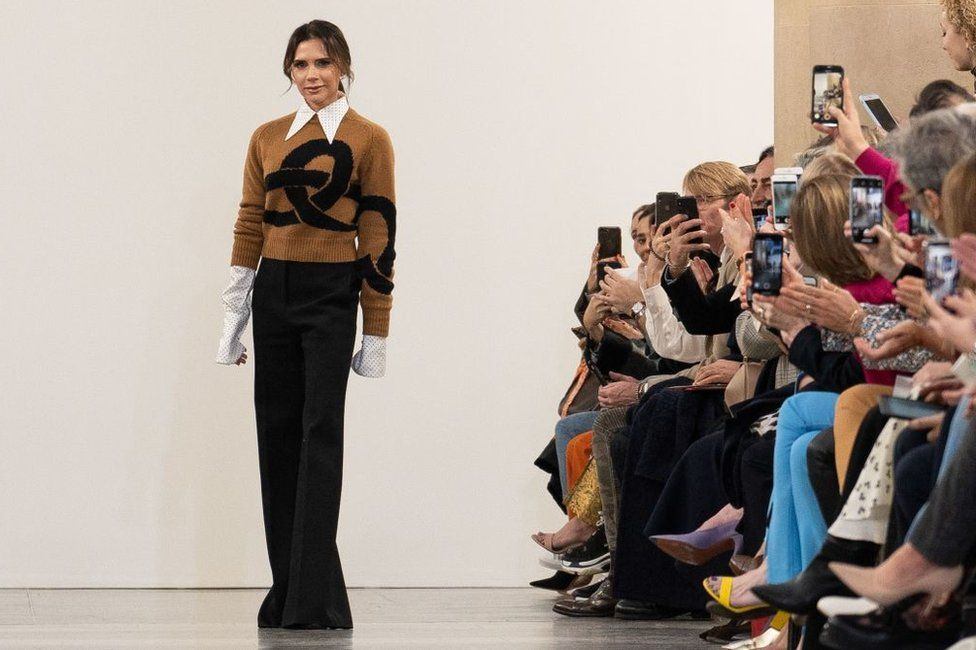 Her magnificent taste reflects in her collection and has dropped quite a few jaws on the runways. The garments are not just lush, but they are quite comfortable as well. V sure knows how to promote her business; she mostly wears clothes from her own merchandise. What's a better testimony than from the owner herself?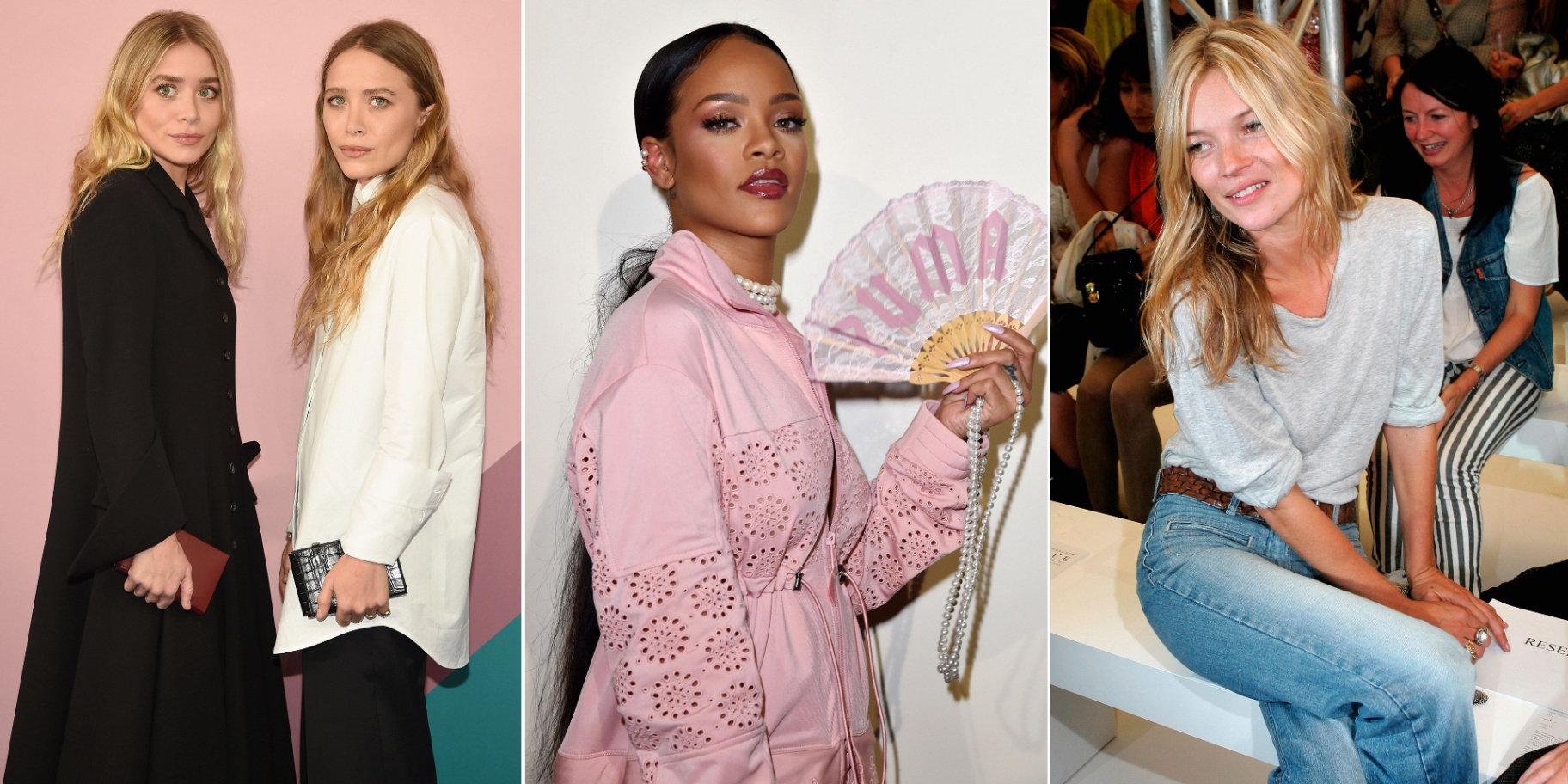 Conclusion
As such, there are plenty of reliable celebrity clothing lines available for you to check out. Identify the one that suits your sense of style and rock the world. You are now one step away from owning a celebrity-style wardrobe.