We're used to seeing our favorite stars in all their flawless glory. It often seems like their lives are perfect and things just never go wrong for them. But not even celebs are perfect and this has been seen right on the red carpet, with thousands of cameras snapping away.
From awkward pranks on the carpet to the biggest fashion blunders of the decade, the red carpet has seen it all.
Although we're not in the favor of immortalizing someone's embarrassment, some minor misfortunes only make the stars look more human and relatable. Read on to check out some of the most cringe-worthy moments of all time.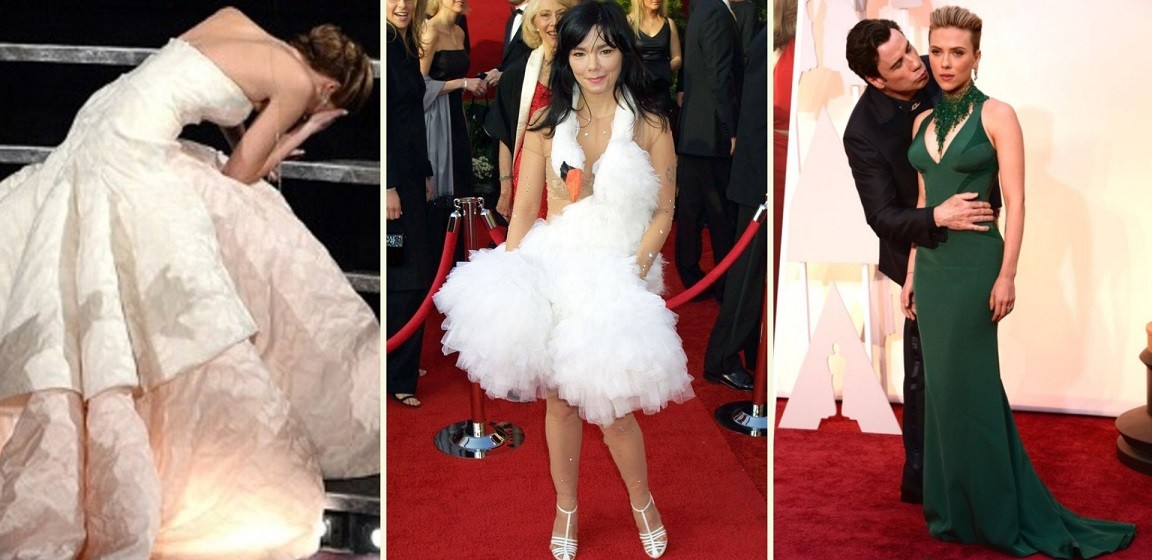 Zac Efron Drops a Condom
We've all had a couple of embarrassing mishaps in our life which we recall and laugh off. But nothing matches the mortification of accidentally dropping a condom out of your pocket at a public event. That's exactly what Hollywood heartthrob Zac Efron had to live through on the red carpet of the movie premiere for The Lorax.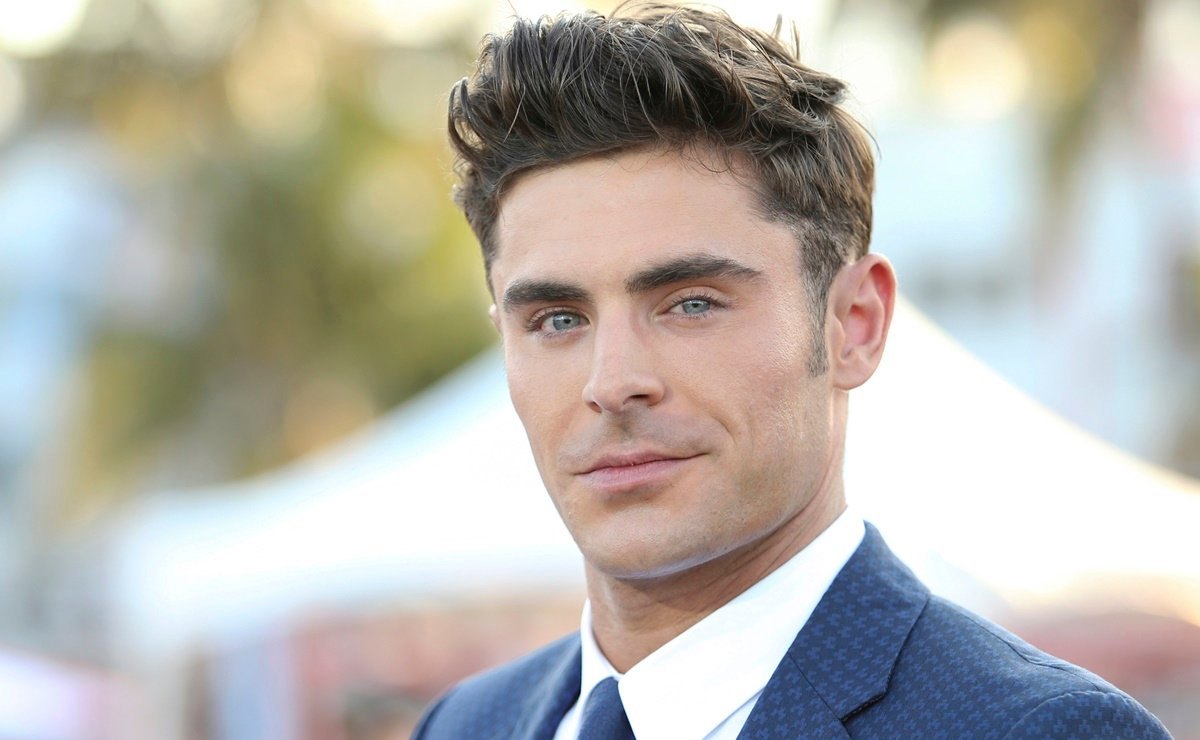 What's more cringy is the fact that The Lorax is a children's movie, so there were a lot of little ones around. Good luck to the parents who might have gone through the trouble of explaining the funny scene to their kids.
Later on, in an interview with The Today Show, Efron admitted that it was indeed a condom. The show host milked the embarrassing moment and applauded Efron for 'at least having safe sex.'
Yulia Rybakova Exposed
Known for her bold stance against conventional beauty standards, Russian model Yulia Rybakova always looks flamboyant on the camera. She's known for her great fashion sense during red carpet events. But the 2018 Cannes Film Festival was not particularly the best one for her.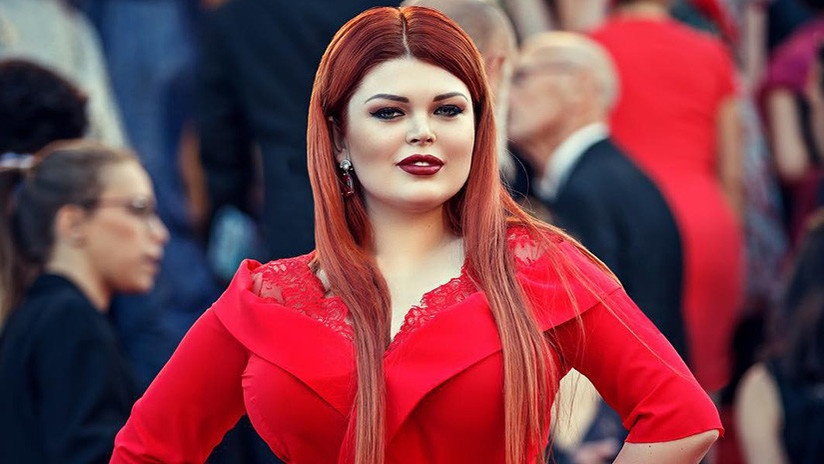 Yulia attended the event in a gorgeous red gown but a fellow attendee on the red carpet accidentally stepped on its edge. As Yulia walked away, the dress tore and left her entire leg bare.
However, the attendee who caused the mishap stayed back and helped Yulia tie the dress together while blocking the cameras. They dodged quite a disaster there!
Jennifer Lawrence's Tripping Spree
Jennifer Lawrence knows how to make heads turn at the Oscars. But it's not always because of her gorgeous looks and acting finesse. The actress is popular in Oscar ceremonies for something else as well – tripping a lot.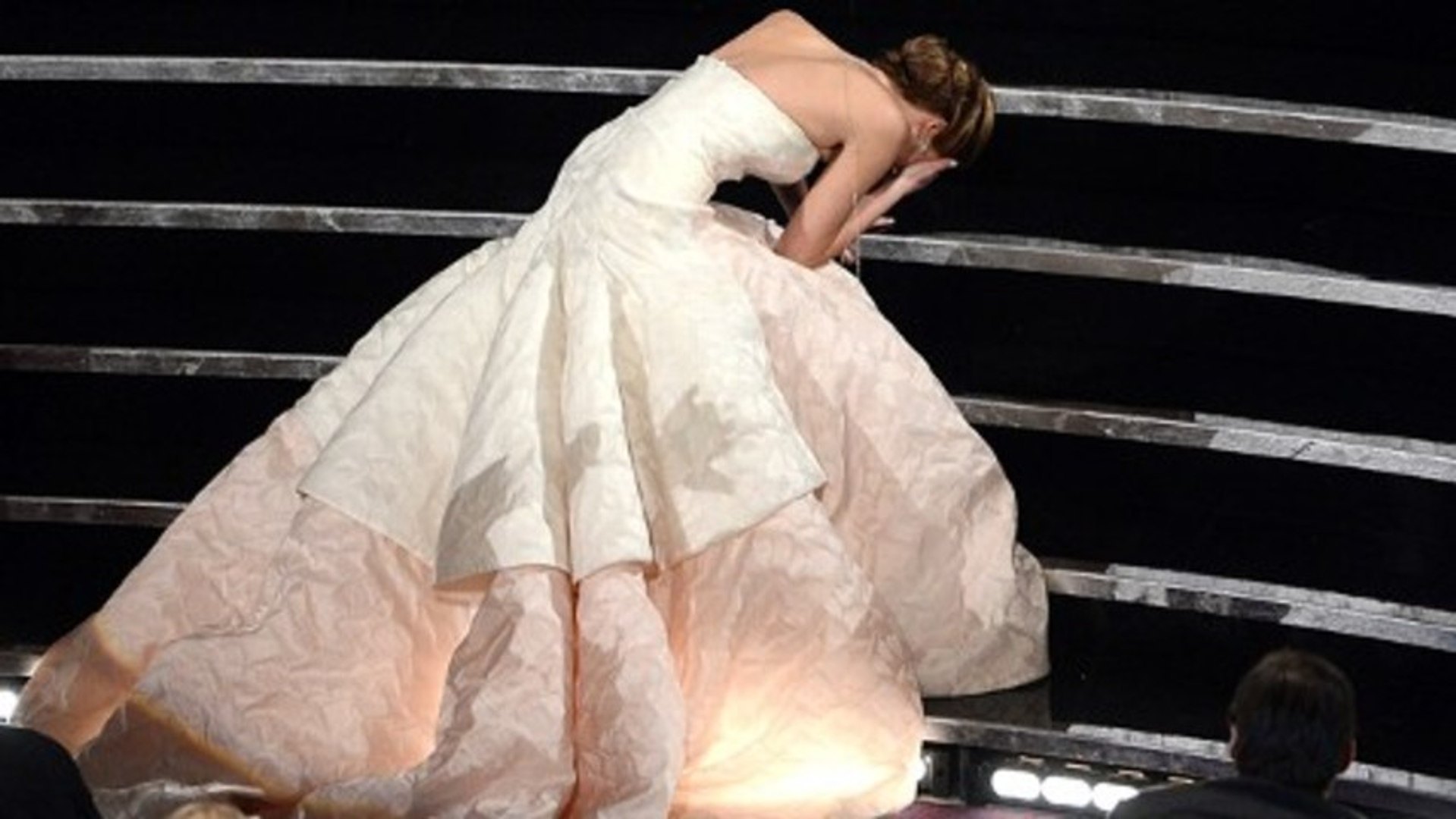 2013 Oscar night bore witness to an 'oops' moment for the actress when she tripped while stepping up to the stage to receive an award. But the 2014 Oscars witnessed something even more hilarious when Jennifer tripped again! This time on the red carpet.
The actress had just gotten out of the car when she stepped on the dress of a woman walking ahead, almost taking down a fellow attendee with her as she latched on to them for support. We wonder what makes the pretty woman so topsy!
"Who Are You Wearing?"
It's common for reporters to ask "who are you wearing?" at the red carpet interviews of big events. After all, that's where we get our 'best dressed' and 'worst dressed' lists from, with many designers are keen to have their names mentioned on the red carpet.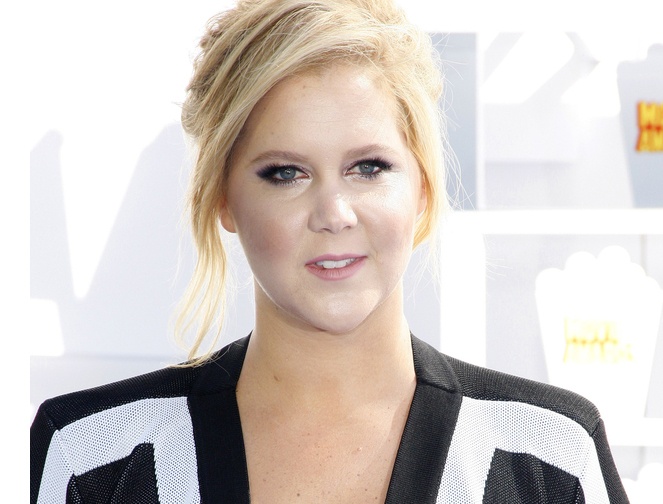 But you just can't expect things to go without some drama when comedienne Amy Schumer walks down the carpet (further proof later in this article). That's exactly what happened on the red carpet of the prestigious Emmy Awards in 2016.
When asked by tv host and reporter Giuliana Rancic who she was wearing, Amy Schumer gave a funny but cringe-worthy reply: "an OB tampon!" she replied with a complete deadpan.
No Hugs for Kesha
On the red carpet of "A Night of Laughter and Song" organized by the David Lynch Foundation, quite an embarrassing incident went down.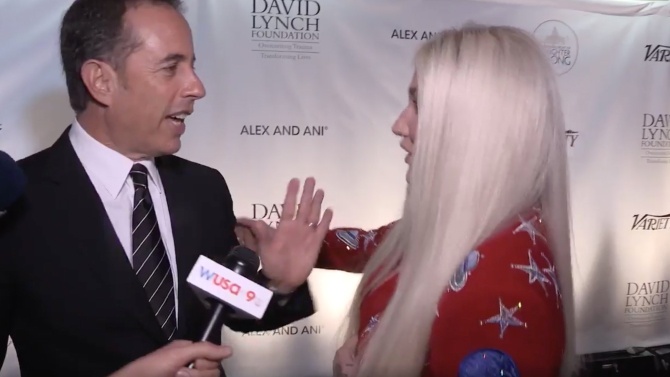 American singer and songwriter Kesha was excited to approach comedian Jerry Seinfeld for a hug. Turns out Jerry wasn't keen on returning the gesture and he turned the lady down. As if that didn't amount to enough embarrassment, Kesha asked him again and he said "No, thanks."
We could easily consider it as one of his tricks, but later the comedian went on to reveal that he didn't know who she was. When a reporter informed him, he just gave a nonchalant reply: "Well, I wish her the best." Ouch!
Travolta's Surprise Kiss
Actor John Travolta awkwardly leaning in to kiss Scarlett Johansson was a viral cringe moment of the 2015 Oscars. Johansson, gorgeous as ever, was posing in front of the cameras in a beautiful emerald green dress.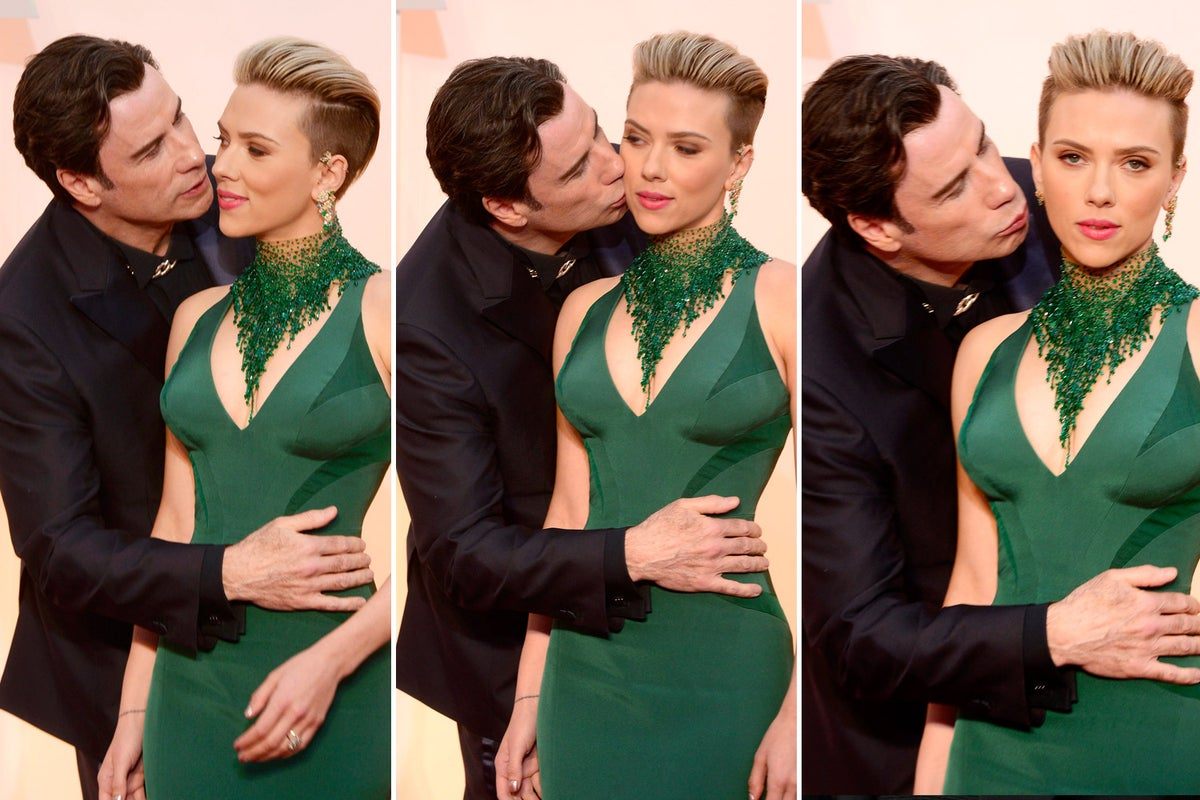 Then, out of nowhere, John Travolta walks into the frame, gives her a swift, weird peck on the cheek, and walks away. What adds to the cringe is how Scarlett Johansson, caught off-guard, stood oddly stiff throughout the moment.
However, though that particular still-frame was embarrassing, the complete interaction was very warm and normal. The Avengers actress recovered from her surprise instantly and acknowledged her A Love Song for Bobby Long co-star with a smile.
Schumer's Kimye Prank
Wikipedia says that Amy Schumer goes by the middle name 'Beth' but I am sure her middle name is 'Hilarious.' She proved it at the TIME 100 Most Influential People red carpet by pranking Kim and Kanye West! Schumer was already on the red carpet when Kim and Kanye walked by, grand as ever.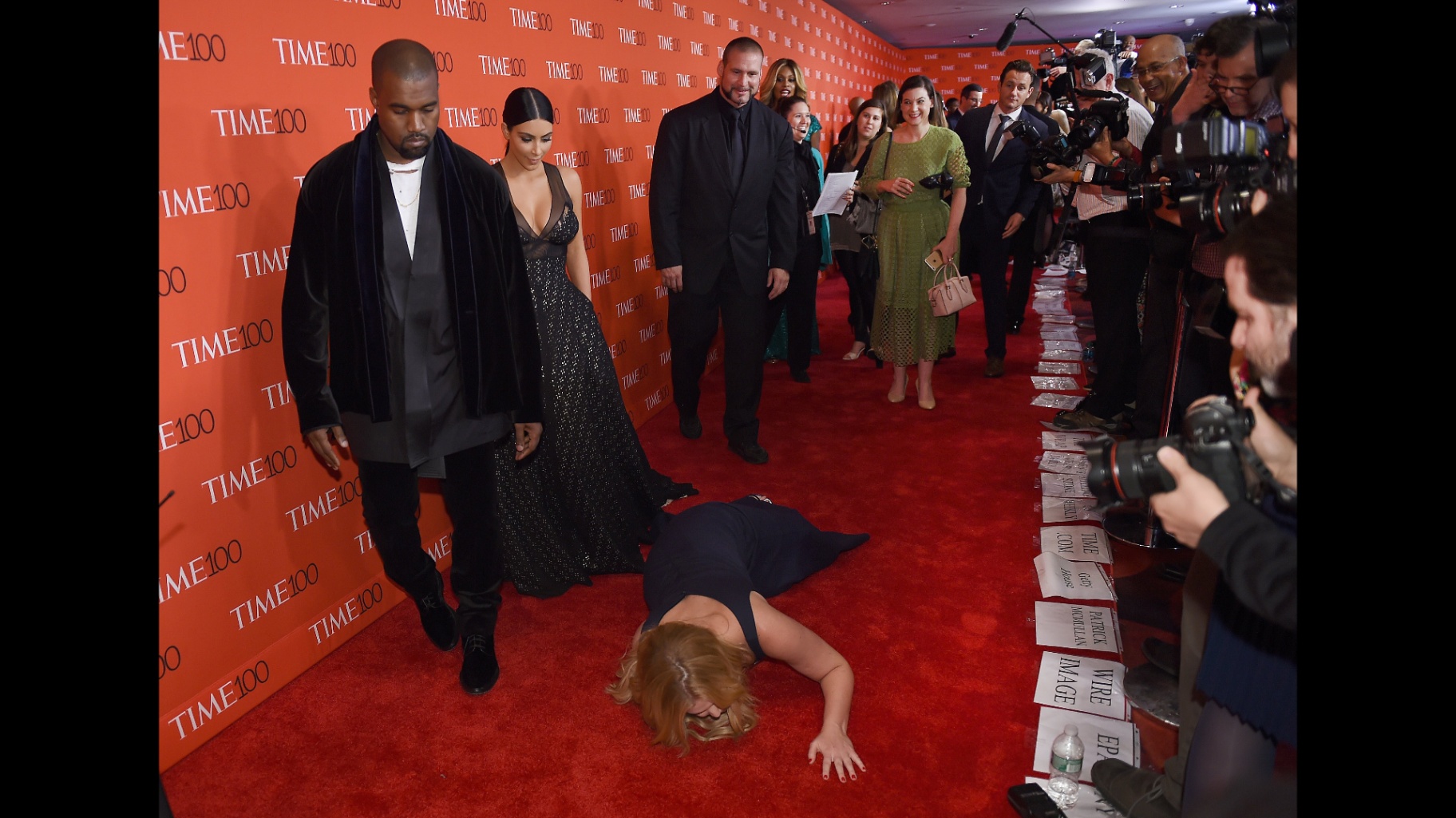 Amy recalled later how she asked her publicist if she could try falling and then proceeded to fall face-down rather embarrassingly in front of the couple. They did not look amused at first and proceeded to placidly walk away.
But cheers and laughter from the onlookers made the moment light and humorous, not to forget a photographer who yelled 'Thank you for financing my health care and life insurance!' at Schumer.
Roadkill Feat. Björk
The biggest fashion disaster in the history of fashion was when Björk showed up to the 2001 Oscars dressed in a literal faux swan! The dress, complete with real feathers and a long, swan neck draped around Björk's neck, resembled roadkill and shocked onlookers and fellow attendees.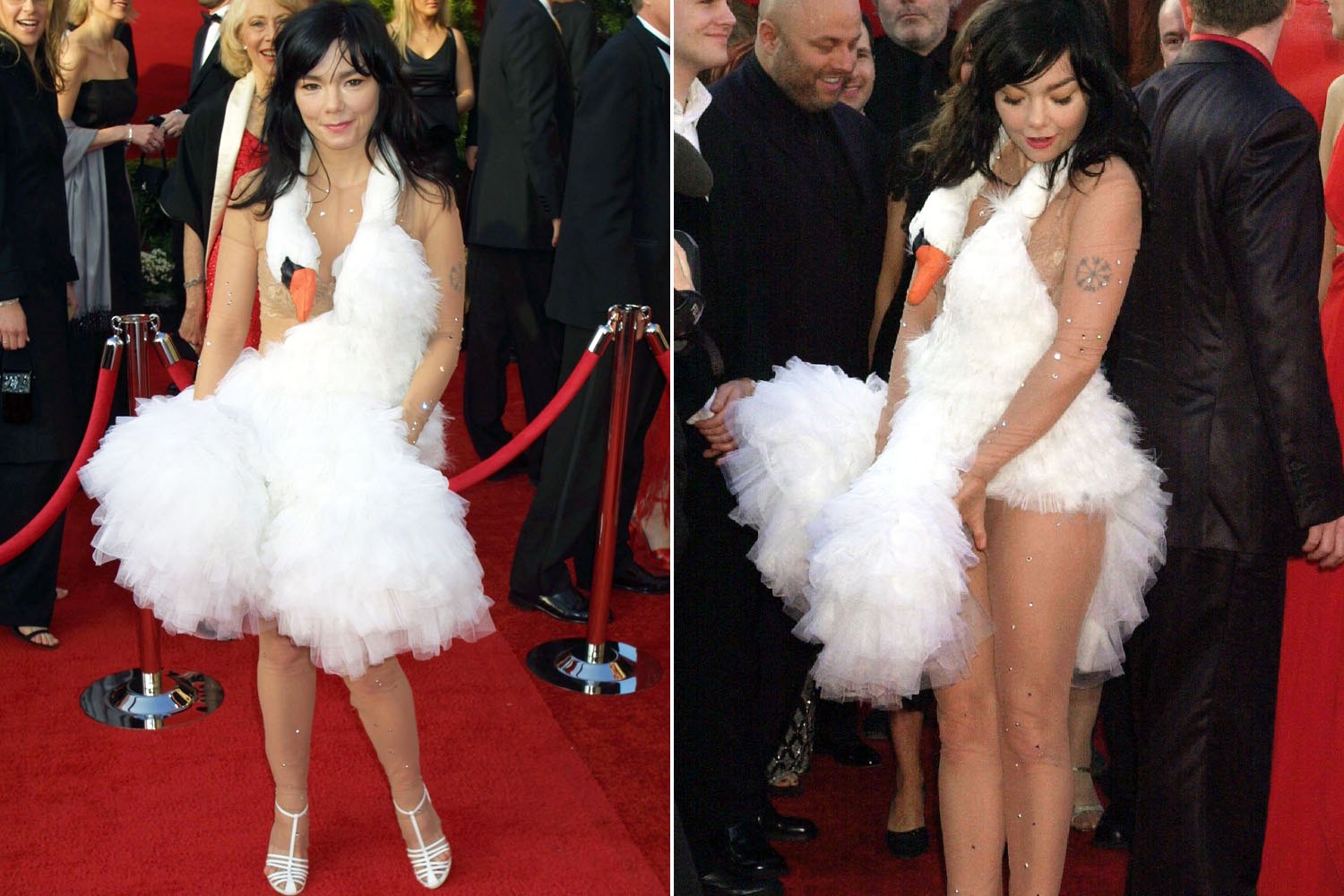 To complete the look, Björk went on to 'lay' giant eggs at intervals on the red carpet. The dress was so luxurious yet so hideous at the same time and proceeded to top 'worst dressed' lists for the whole year and is always an 'all-time' mention as well.
However, the silver lining to this disaster was how the Swan Dress, as it is popularly called, came to stay forever. It has since been part of much discussion, criticism, parodies in TV and award shows and is now on display at the MOMA museum.
Could Ryan 'Brush it Off'?
A truly bizarre red carpet moment has to be when comedian Sacha Baron Cohen dropped ashes on media personality Ryan Seacrest at the 2012 Oscars. Seacrest was interviewing celebrity arrivals on the red carpet and speaking to the cameras when Sacha Baron Cohen walked in.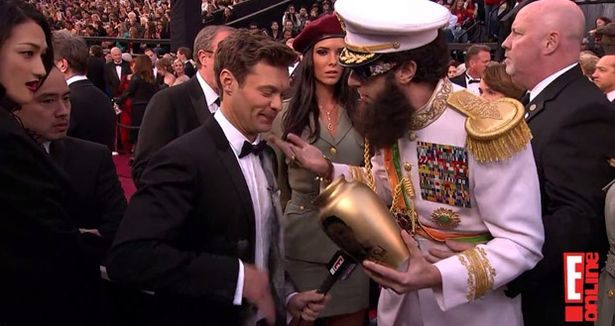 Cohen was eccentrically dressed as General Admiral Aladeen, his character from his upcoming movie The Dictator, carrying an urn. As Seacrest approached, Baron declared that the urn carried former North Korean dictator Kim Jong-il's ashes and proceeded to empty the contents onto Ryan's fine tux.
Seacrest, known for being a good sport, appeared shaken and onlookers stared in disbelief as Cohen was whisked away by security. With ash all over his fine tuxedo, he carried on, wishing Cohen a fun evening.
Attack on America Ferrera at Cannes
The How To Train Your Dragon 2 cast stood for a group photo at the 2014 Cannes Film Festival, when suddenly Ukrainian journalist, Vitalii Sediuk, ran up from behind and stuck his head under the shimmering white gown of actress America Ferrera.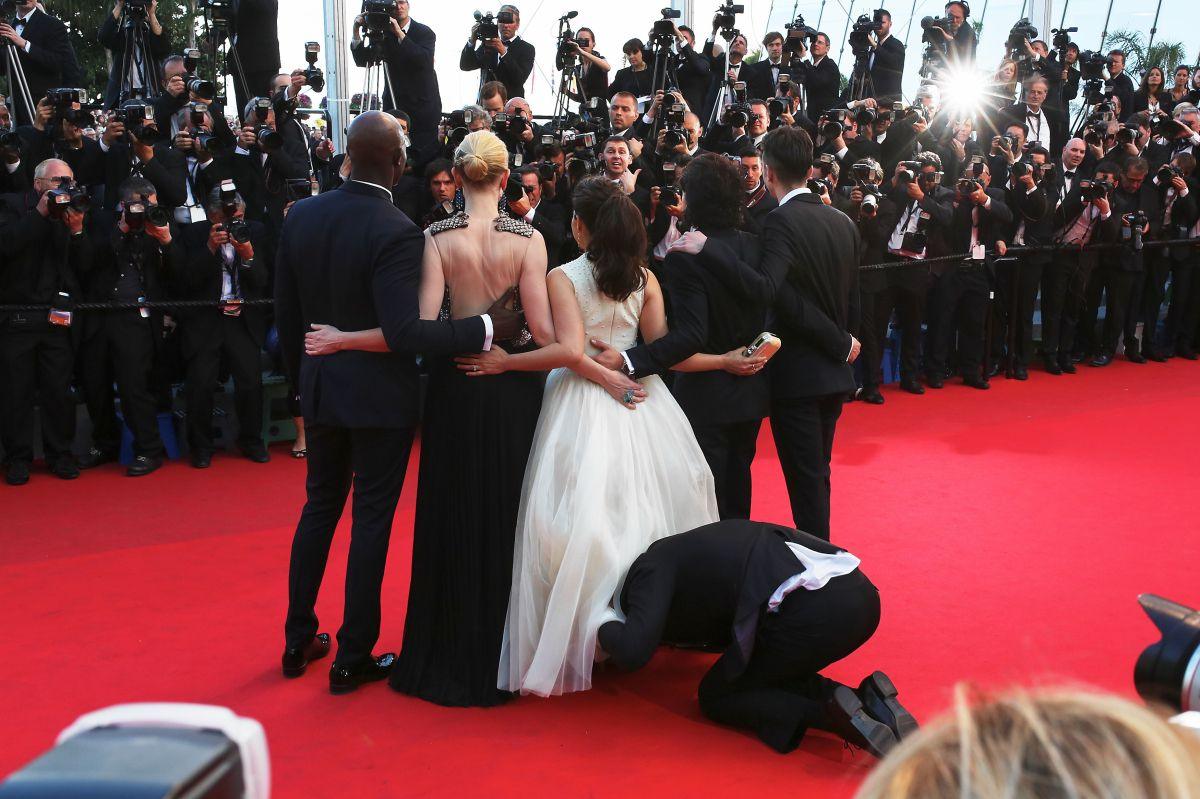 Ferrera's reaction of shock and incomprehension was understandable as security dragged Vitalli away. Later, in an interview, Ferrera spoke about how she was not prepared for such a surprise prank and it felt 'violating'.
Vitalli is notorious for such distasteful pranks on red carpets, having attempted to kiss Will Smith on the mouth once. This prank was however a notch higher in cringe and embarrassment and received severe backlash.
Sibling Revelry
The 2000s were a crazy time, more so for today's Hollywood veterans, who were then young and wild. This was such a time for Angelina Jolie who, at the 2000s Oscars Vanity Fair party, she was photographed kissing her brother, James Haven, right on the lips!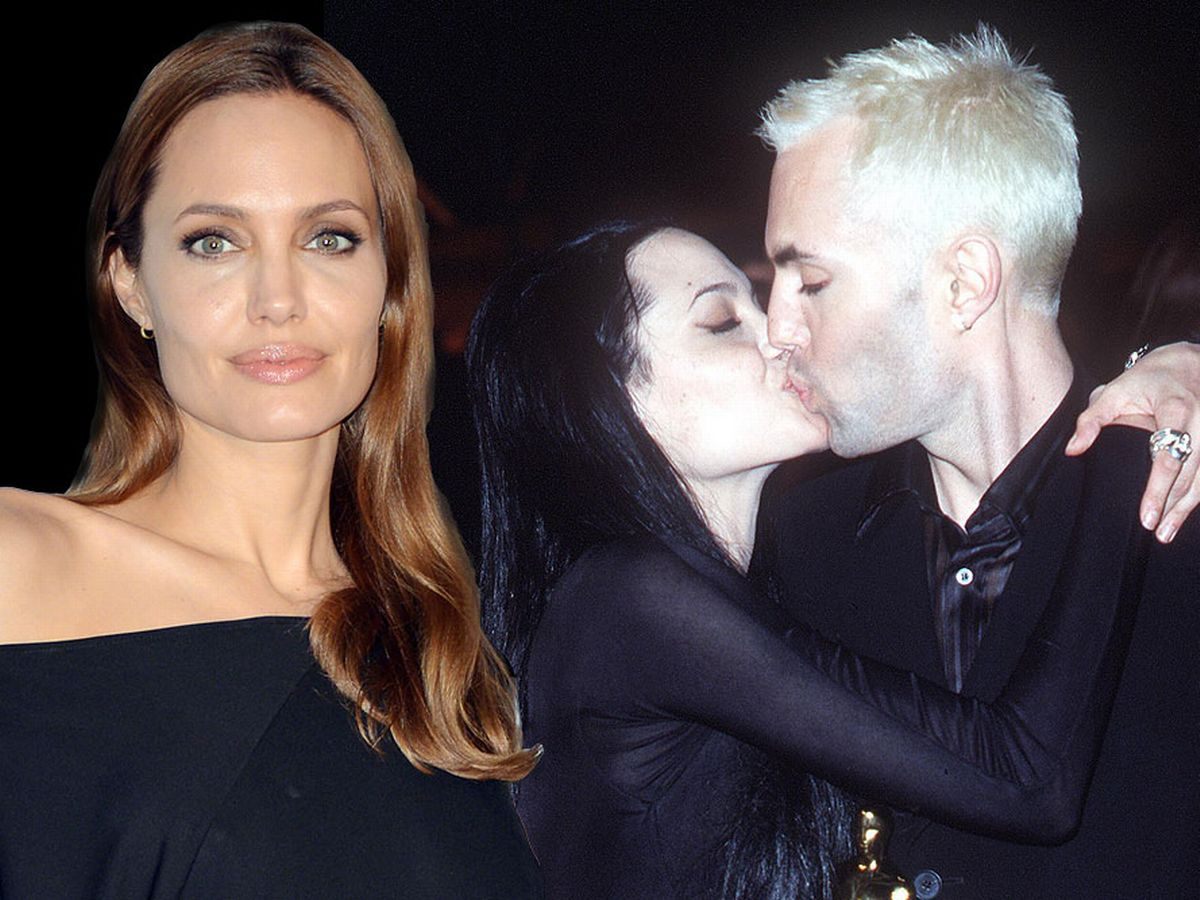 In her acceptance speech for her Best Supporting Actress win that night at the Academy Awards, she mentioned how in love she was with Haven, a precedent to this shocking moment.
While it only lasted a split second and was claimed as 'sisterly love' by Jolie's friends and family, it was covered by media worldwide and left an impression on shocking red carpet moments ever since.
Conclusion
There have been numerous other shocking moments on the red carpet, but the ones above surely stole the show. But these awkward incidents and minor slip-ups make the otherwise 'perfect' celebrities seem more normal.
Who doesn't love sometimes-dorky stars who make mistakes just like us!?