Many celebrities marry or couple up with other celebrities and go on to grow families. With so much talent and know-how of the entertainment industry under one household, it's almost impossible for their children to fail if they also have dreams of entering Hollywood.
And while many do embark on their own careers within the entertainment world, some do so with more similarities to their parents than others.
In this article, we're going to explore some famous celebrities and the famous parents who raised them and nurtured their dreams for stardom. Let's go!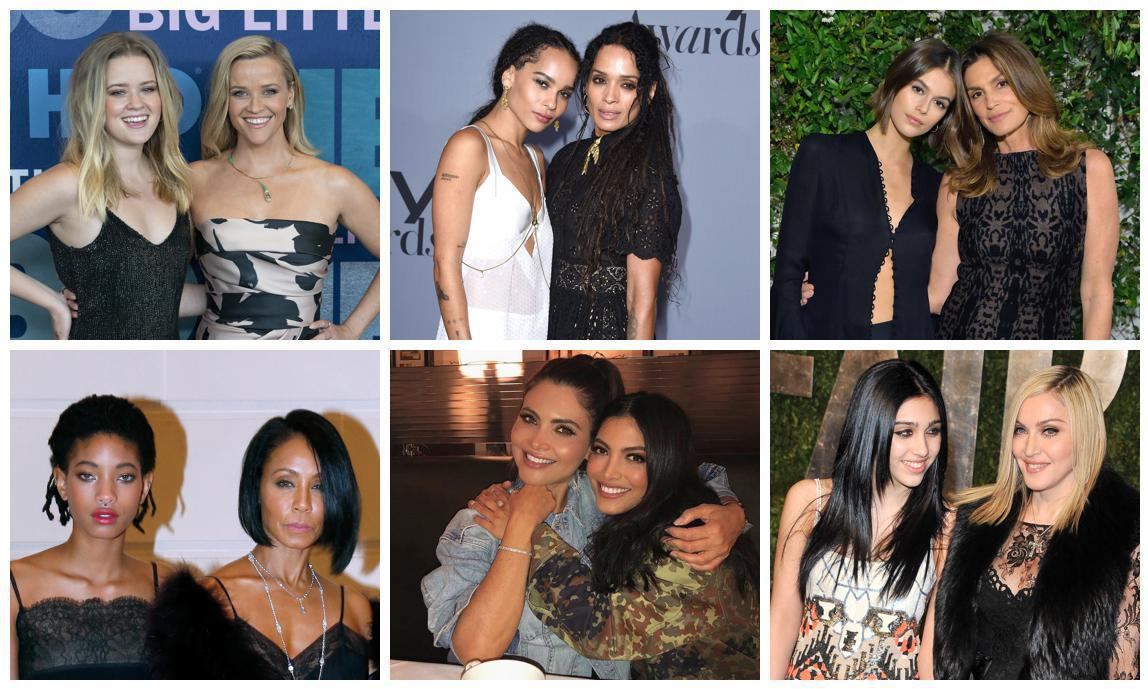 Dakota Johnson
Dakota Johnson has made quite a name for herself as an actress and a model. Johnson is the daughter of well-known actor Don Johnson and actress Melanie Griffith.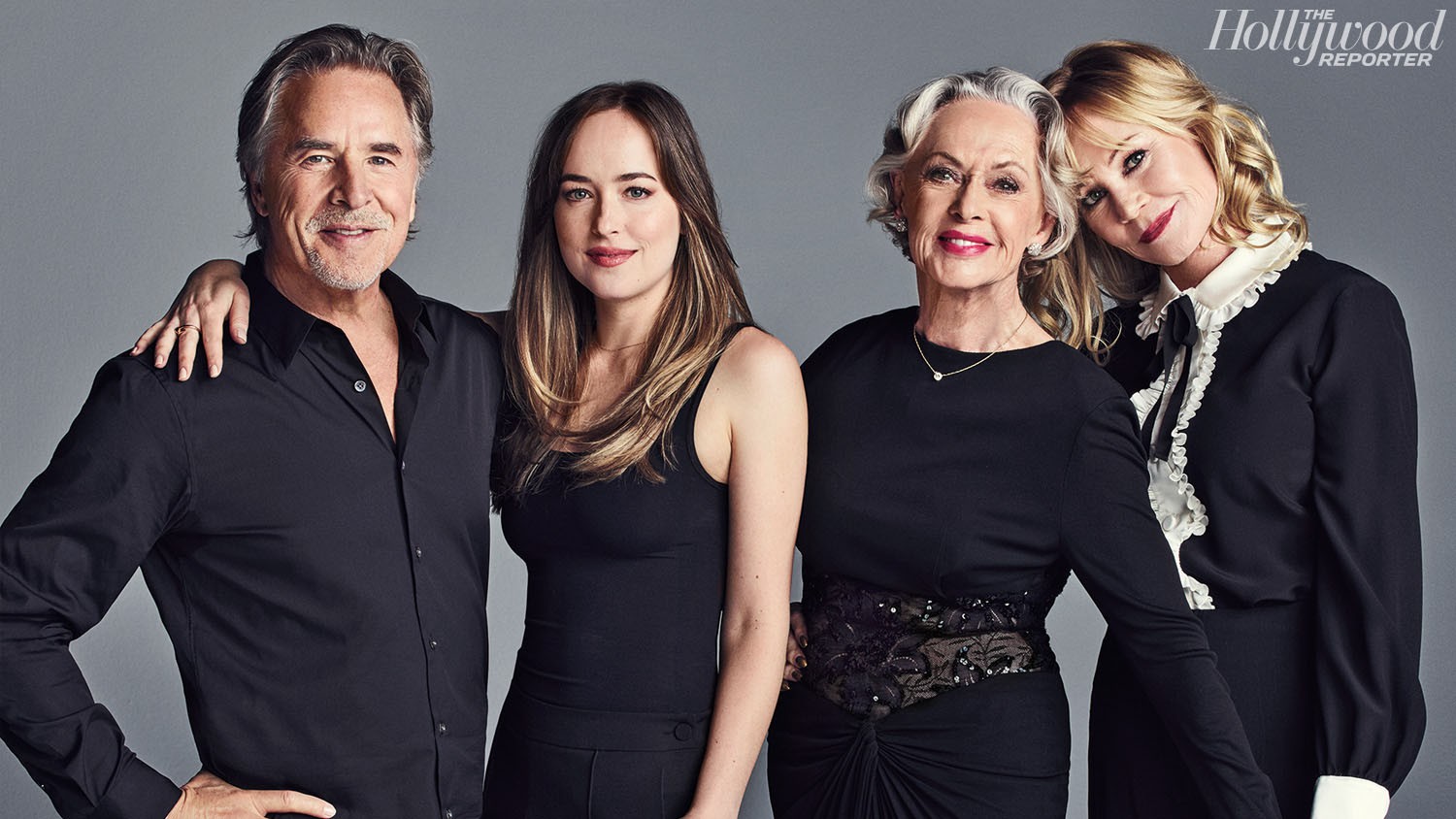 Dakota is actually third in line of a female acting dynasty, with her maternal grandmother (Griffith's mother) being Tippi Hedren, an actress best known for her starring role in Alfred Hitchcock's The Birds. That's what we call talent flowing in the blood, right?!
Dakota's most notable outing as an actress has been in the role of Anastasia Steele in the Fifty Shades franchise. In fact, not many people know that she also starred alongside her mother in Crazy in Alabama back in 1999.
Maya Rudolph
Maya Rudolph's mother, Minnie Riperton, was known as the 'Queen of the Whistle Register', thanks to her five-octave vocal range which few others could ever match. Riperton died young in 1979 leaving behind her two children, Marc and Maya, with producer Richard Rudolph.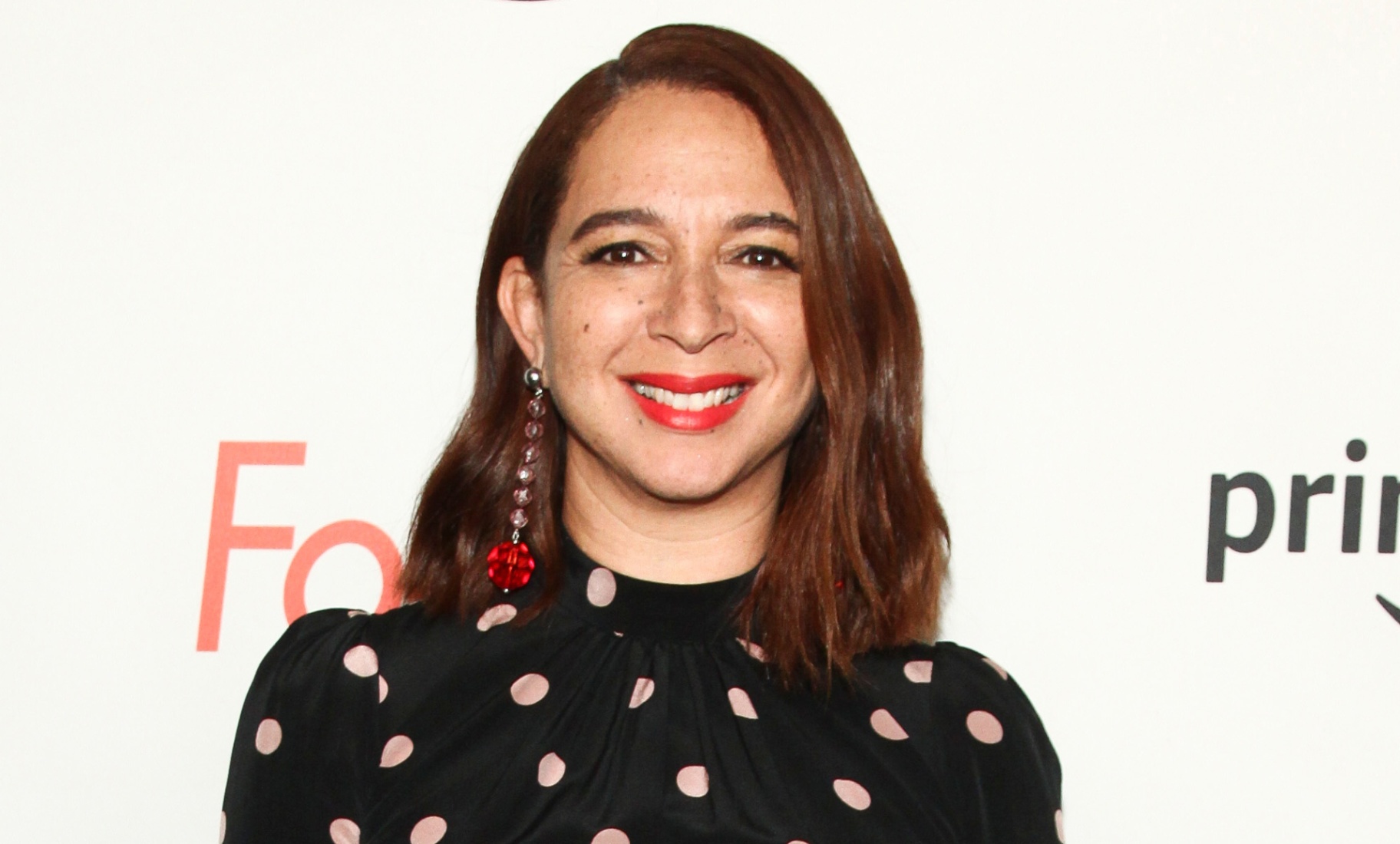 Maya Rudolph, today, is a well-known and established comedienne and actress, and is known for her many years as a Saturday Night Live cast member, from 2000 to 2007. In 2011, she co-starred in the critically-acclaimed film Bridesmaids and continues to do well in the industry even today.
However, Maya's experience growing up as the daughter of famous parents has not been a smooth one. In one of her interviews, she recalls the unwanted attention and scrutiny she received because of her famous mother. She says it was not a pleasant experience and is a scar on her childhood.
Margaret Qualley
Margaret Qualley makes for yet another example for a famous daughter of a famous mother in Hollywood. Margaret is the daughter of American actress and former fashion model Andie MacDowell. Andie has three children of whom Margaret is the one that has followed in her mother's footsteps.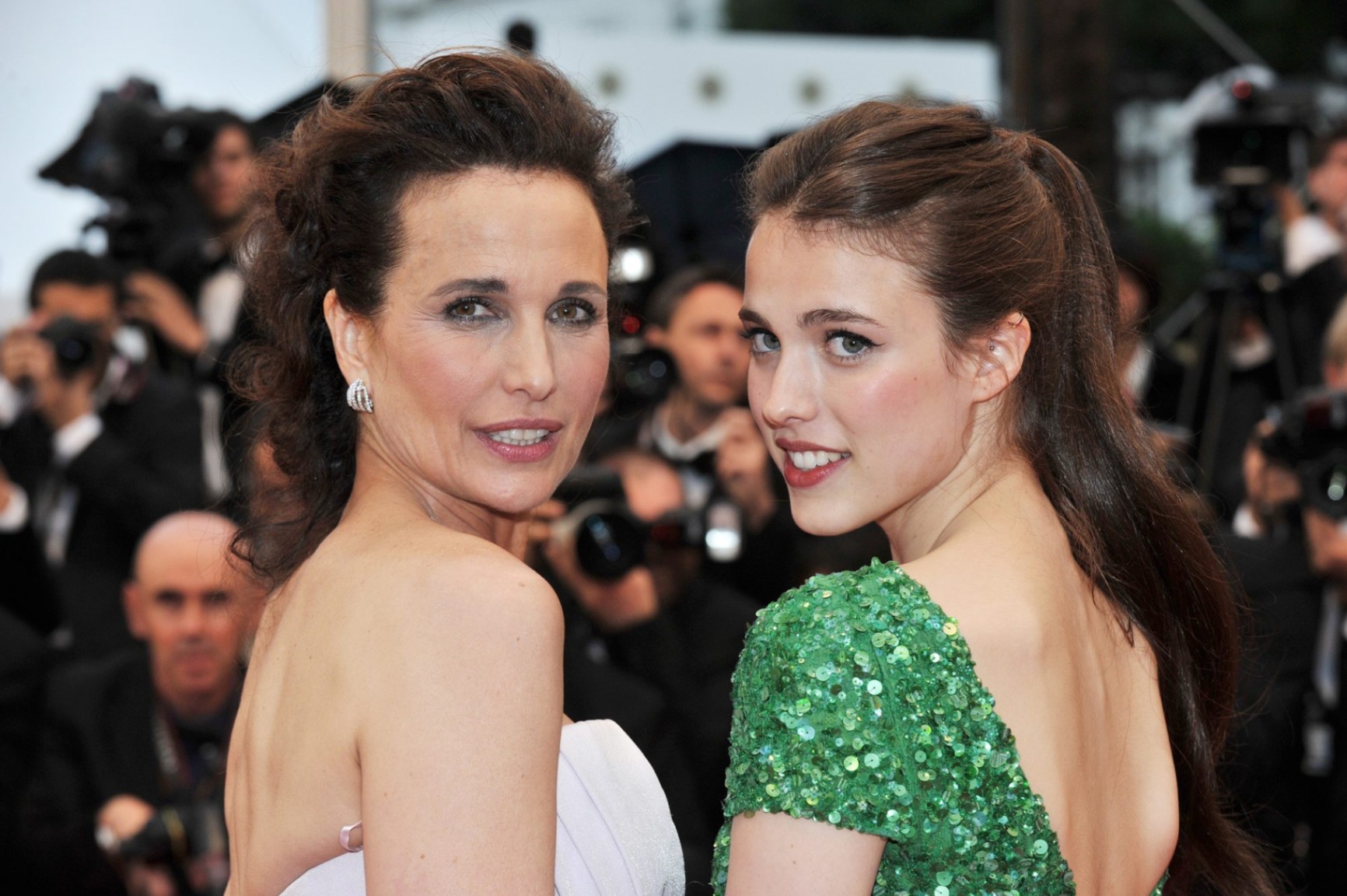 MacDowell is known for her roles in St. Elmo's Fire (1985), and Groundhog Day (1993). She was the spokesperson for L'Oréal for 30 years. Andie made a conscious effort to raise her children away from Hollywood. They were not made to watch her movies, and the three children were raised just like normal kids and not like celebrity kids.
However, as destiny had it, just like her mother, Qualley has gone on to become a successful actress-model. She has appeared in milestone movies like Quentin Tarantino's Once Upon a Time in Hollywood. She has also worked in several TV shows spread over her career – HBO's The Leftovers and FX's Fosse/Verdon, to name a few.
John David Washington
John David Washington, despite having both his father and his mother prominent forces in the entertainment industry, has had an interesting journey of his own. Though he is an established actor today, acting was not originally in the cards for him.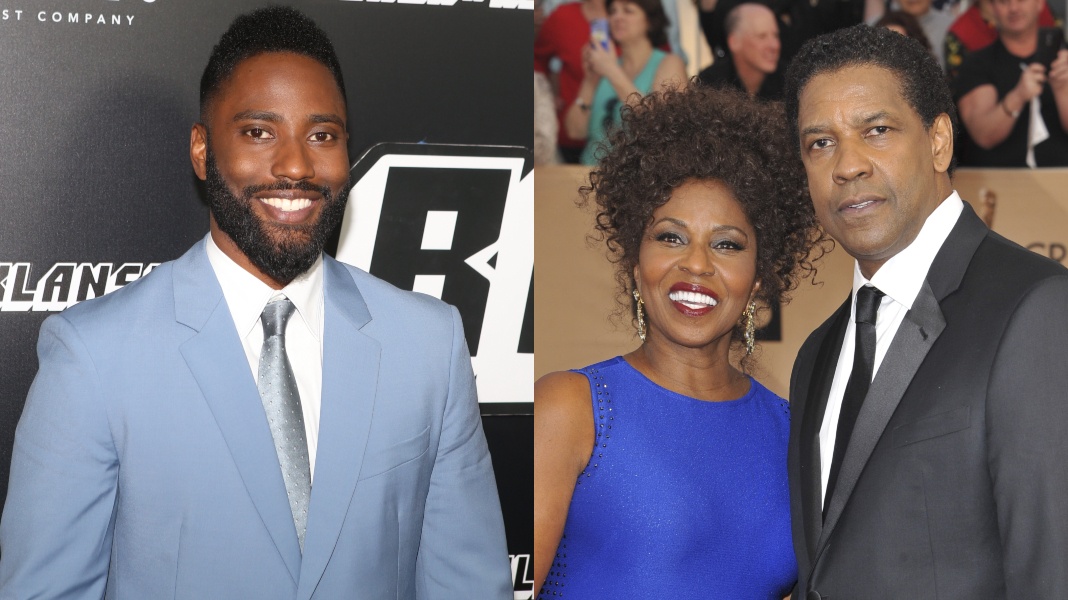 Washington started off as a football player. However, soon he made a switch to acting to follow the footsteps of his father, Denzel Washington, and mother, Pauletta Washington. John takes pride in the fact that his parents have been in the industry and have set great examples for him to follow.
In his acting career so far, John David Washington has delivered stellar performances, which have earned him Golden Globe nominations and Screen Actors Guild nominations. But he still has a long way to go to match his father's legacy, who has two Academy Awards to his name.
Toby Stephens
Toby Stephens is a seasoned television, film, and theater actor who has worked across industries and continents and also comes from an acting bloodline. He's the son of Dame Maggie Smith, one of the most celebrated actresses of all time.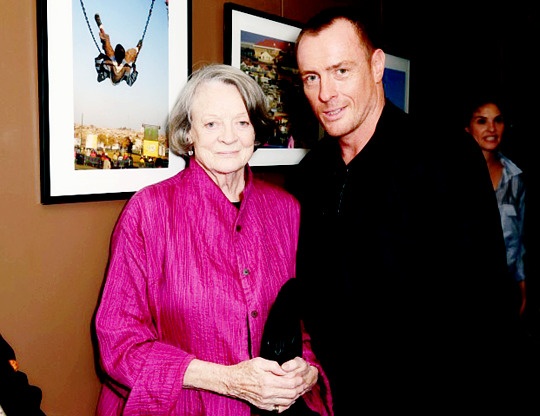 No doubt, he has inherited his mother's charisma, good looks, and skill. While Toby takes pride in being his mother's son (who wouldn't want to be Maggie Smith's son!), he has stressed on several occasions that there's more to him than just being a celebrity kid.
Notable popular British actor Robert Graham is also Stephens's dad.
Jason and Robert Schwartzman
While it is almost expected for one of the children of celebrities to embrace the entertainment industry and follow their parents' footsteps, it is pretty rare to see siblings working and thriving in the industry alongside each other. Jason and Robert Schwartzman are one such example of celebrity siblings who are also the sons of famous parents.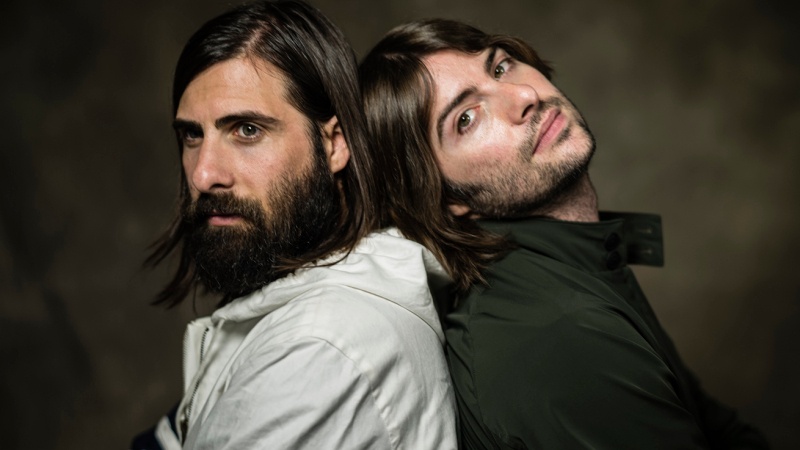 The Schwartzman brothers have celebrated actress Talia Shire as their mother. Famous director Francis Ford Coppola is their uncle, making Sofia Coppola and Nicolas Cage the cousins of Jason and Robert! That's quite a family in the industry, isn't it?
Over the years, both brothers have done remarkably well in their respective careers, and have ventured into multiple branches of the entertainment industry, including acting, screenwriting, directing, and music.
Angelina Jolie
Who in this world doesn't know Angelina Jolie? Academy Award-winning actress and rated the highest-paid Hollywood actress several times, Angelina personifies greatness. While her skill and talent are undisputed in the entertainment industry, do you know that she too comes from Hollywood royalty?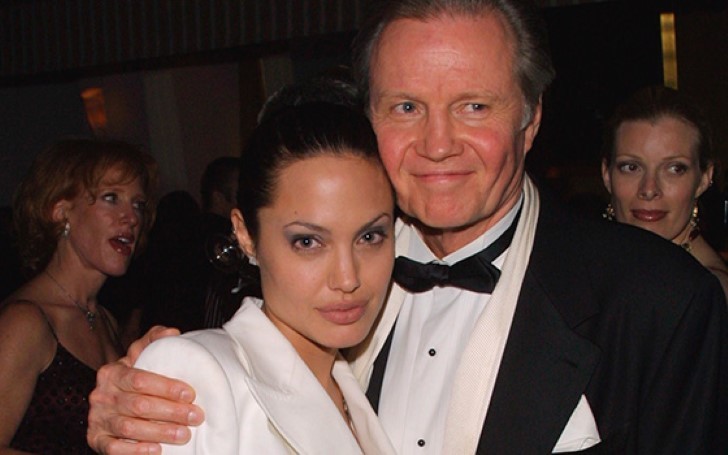 Angelina Jolie is the daughter of Oscar-winning actor Jon Voight who won the award for his 1978 film Coming Home. 22 years later, in 2000, his daughter, Angelina won an Oscar for her supporting role in the movie Girl, Interrupted. Life came a full circle for the father-daughter duo!
However, things have not been very smooth between Angelina and her dad. There have been miscommunications, misunderstandings, and a lot of ups and downs. However, over the years, they seem to have figured out their differences and have found some common ground. Jolie's mom Marcia Lynne "Marcheline" Bertrand, who passed away in 2007, was also an actress.
Kate and Oliver Hudson
Kate Hudson and her brother Oliver Hudson make for an interesting case of a Hollywood family. They do not have two famous parents, but three!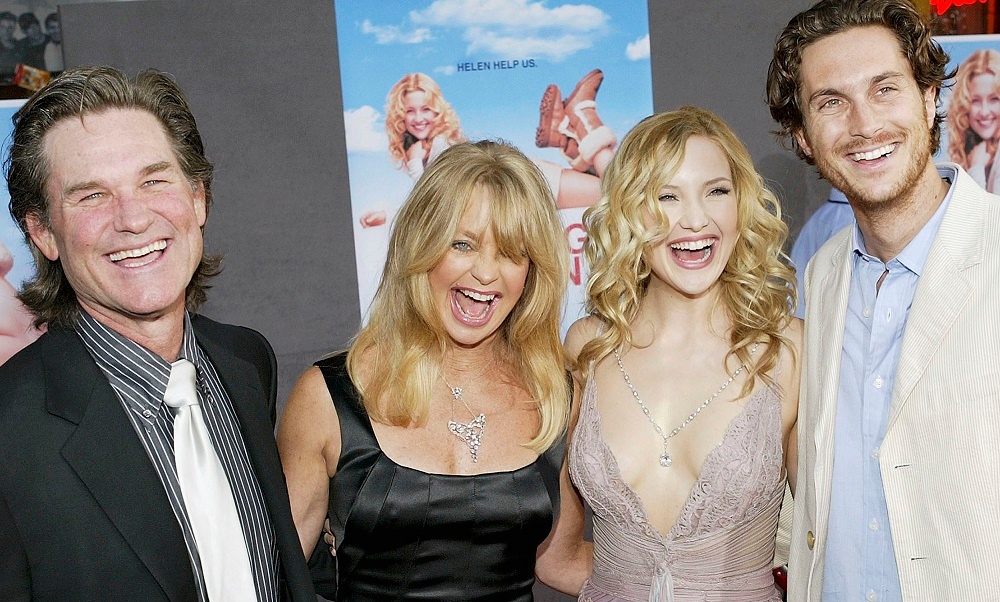 Yes, musician-actor Bill Hudson is the biological dad of Kate and Oliver. Their mother is actress Goldie Hawn, and Kurt Russell is their long-time stepdad.
The brother-sister duo has made their admiration for their parents evident on several occasions, and claim that they have learned a lot from each one of them. Kate and Oliver are lucky to have such a powerhouse of talent at home!
Rashida Jones
Well everyone knows that Rashida Jones is the daughter of legendary music producer Quincy Jones. But did you know that American actress Peggy Lipton was her mother?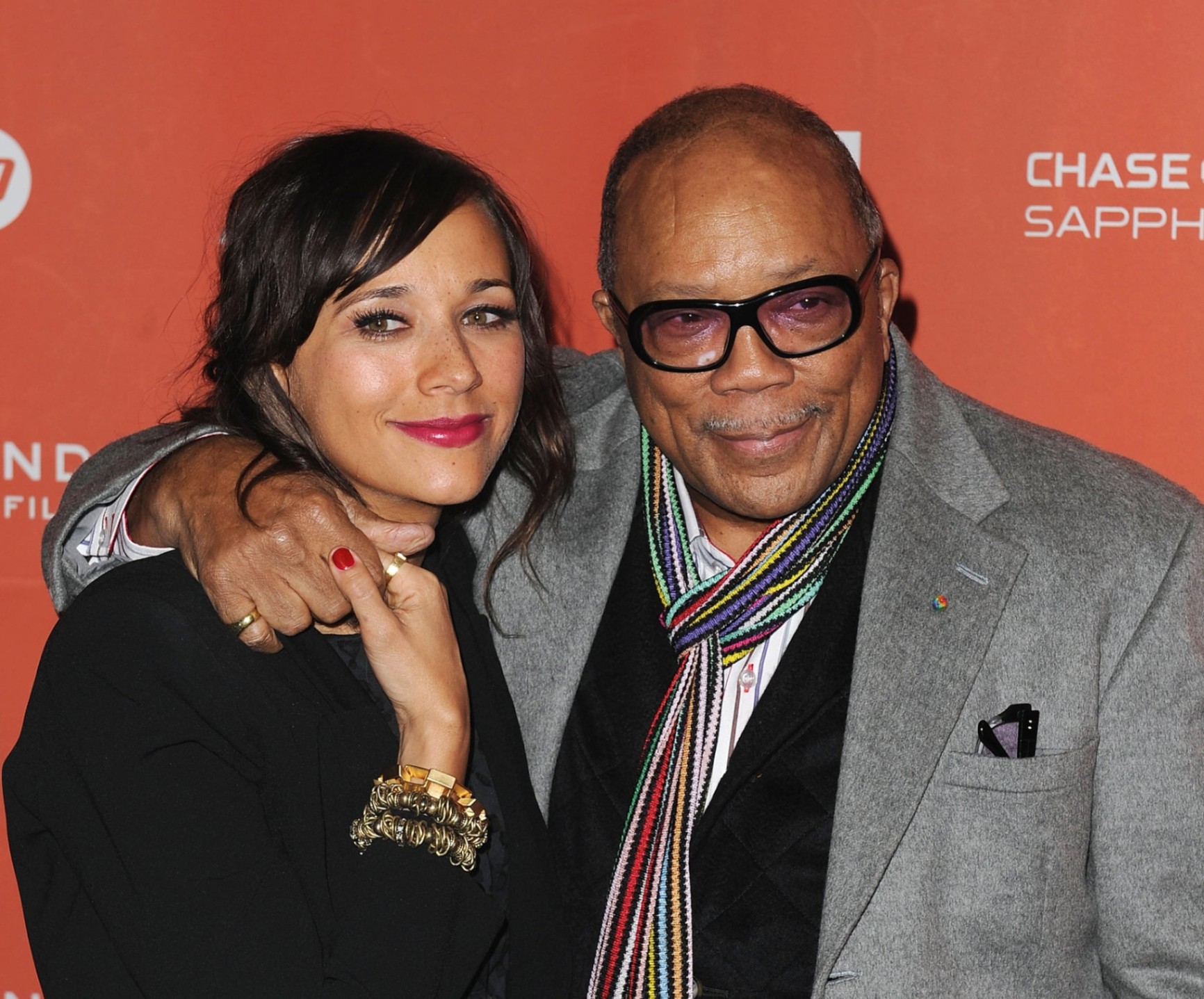 Her father Quincy is a 28-time Grammy winner, while Lipton was well known for her roles in TV series and films alike.
Following the path created by her parents, Rashida Jones has gone on to play memorable roles in TV shows like Boston Public, The Office, and Parks and Recreation. In 2018, she co-directed a film based on her Dad. In 2019, she lost her mother after a spirited struggle with cancer.
Isabella Rossellini
Isabella Rossellini is the daughter of legendary Swedish actress Ingrid Bergman, who is known for her Academy Award-winning performance in Gaslight, and her roles in For Whom the Bell Tolls and Murder on the Orient Express.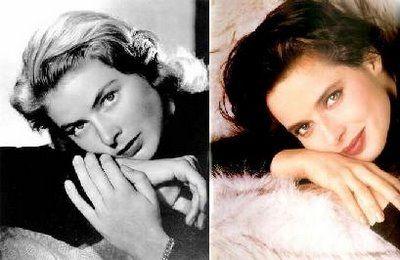 Bergman had an affair with Roberto Rossellini, an Italian actor, and Isabella was born out of this affair. Isabella Rossellini is known for her striking resemblance to her mother, both incredibly beautiful and attractive women.
Over the years, Isabelle has managed to emerge out of her mother's overpowering personality and built an impressive body of work, all to her own credit. Her most notable works include Blue Velvet (released 1986), Death Becomes Her (1992), and her recurring role on the TV series Alias.
The Bottom Line
These were just a few instances of celebrities with famous parents. Bloodlines do exist in Hollywood, and they have produced incredible talent in the industry throughout generations.
Along with the skills that celebrity kids inherit from their parents and the exposure that they get early on, it is their sheer hard work and talent that must be credit for the success of these celebrities. In fact, the sons and daughters of famous parents have come across as unbeatable talent and great assets for the industry.