It is sometimes apparent which celebrities are related to each other. Most of them are very open about their relationships with each other! You'll never forget that the Kardashians and Jenners are related to each other, they've made sure of that. But there are famous family members who keep their family ties a little more quiet.
That's why it's all the more shocking when there are two celebrities that you didn't even know knew each other, only to find out that they're related. Up next we're going to surprise you with the names of people who are near and dear and you'd never know.
12. Jonah Hill and Beanie Feldstein
The famous actor Jonah hill from Superbad and The Wolf of Wallstreet is the big brother of Book smart star Beanie Feldstein, their identical facial features should be a dead giveaway. Jonah ranked 28th on Forbes magazine's world's sexiest men ranking from June 2014 to 2015 and received an Academy Award for Best supporting actor in Wolf of Wallstreet.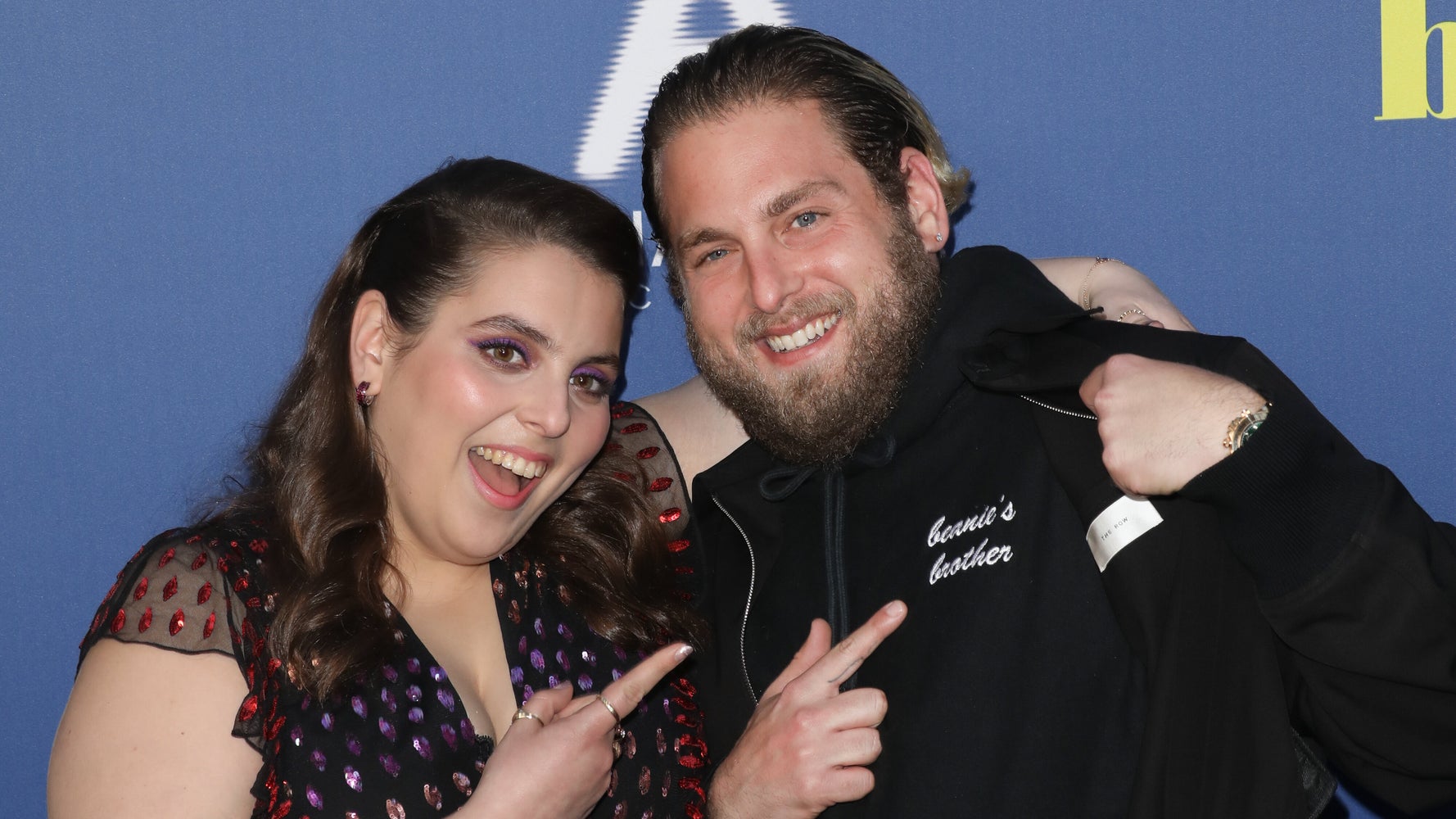 Evidence that their sibling bond is powerful? In March 2018, Hill got a tattoo of his sister's name to celebrate her Broadway debut in the Hello, Dolly! Production. And nothing quite like permanent ink says passion.
Elizabeth "Beanie" Feldstein is an actress and singer who is well known for her appearance in the comedy film "Neighbours 2" and the drama film "Lady Bird." Beanie went on to earn a nomination for the Golden Globe Award for Best Actress in the movie "Booksmart."
11. Phil Collins and Lily Collins
The iconic artist of "In the Air Tonight" is Lily Collins' father. In a March 2017 book of personal essays, the 31-year-old star of Netflix's Incredibly Wicked, Shockingly Evil and Vile, which chronicles serial killer Ted Bundy's crimes, once wrote about her dad that her father was not there for her at most times.
However, she apparently has forgiven him for all his mistakes and states that there is still time to make up. Phil Collins is an English drummer, singer, and songwriter who is well known as the drummer for the rock band Genesis.
Collins also won seven U.S. number-one singles and three U.K. singles in his solo career. Both of them are very talented indeed!
10. Barbra Streisand and Josh Brolin
Barbra Streisand, the singer-actress-director, is a stellar stepmom to Josh Brolin. Josh, known for his role in the critically acclaimed film No Country for Old Men and the forthcoming Avengers: Endgame, is a significant celeb in his own right. His father is James Brolin, Barbra's husband, who first gained fame for his classic T.V. show, Marcus Welby, M.D.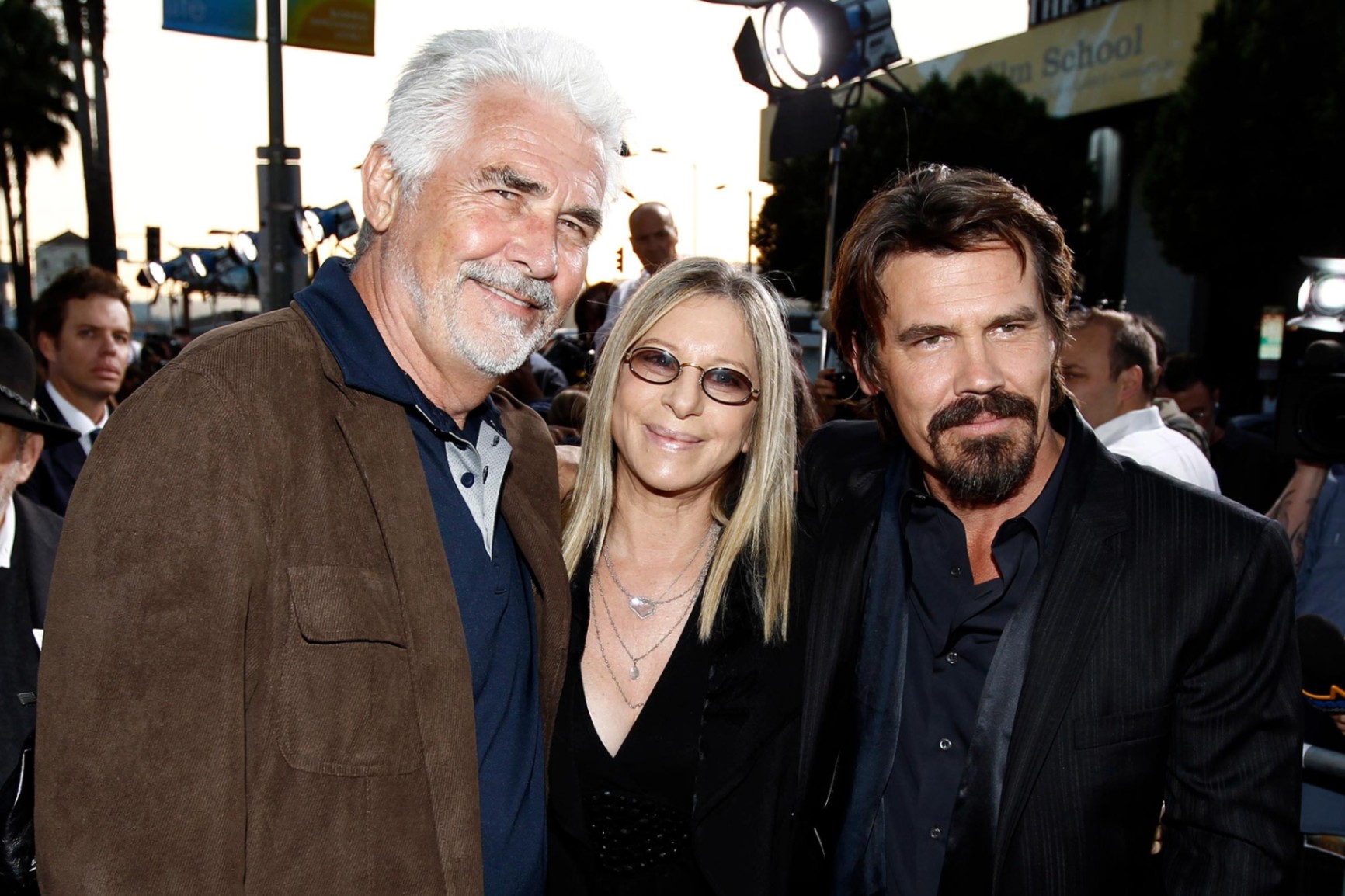 Barbra Streisand is an American actress, singer, and filmmaker. With a career span of seven years, Barbra managed to achieve multiple awards such as Emmy, Grammy, Oscar, and Tony Award. She starred in a critically acclaimed film "Funny Girl" and many others, including "Hello, Dolly!", "The way we are," and Nuts.
9. Denzel Washington and John David Washington
John David Washington has many things in common with his acting father, besides basically being Denzel Washington's twin: they are both award-winning actors. Denzel Washington was right there by his side in December 2018, when the now 35-year-old actor heard they nominated him for a Golden Globe for his role in Spike Lee's Black Klansman.
Denzel Washington is an American actor, director, and producer who reconfigured the concept of classic movie stardom by playing characters that defined grace, dignity, humanity, and inner strength. Denzel has received three golden globe awards, seventeen NAACP Image Awards, one Tony Award, and two Academy Awards for best supporting actor in the historical drama film "Glory."
8. Jason Momoa and Zoë Kravitz
This is the only family that is so genetically gifted. Zoë Kravitz's stepdad is Jason Momoa, maybe the sexiest man in the world (or at least in the ocean, as he played the title character in Aquaman last year). Momoa also starred as Khal Drogo in the very famous Game Of thrones.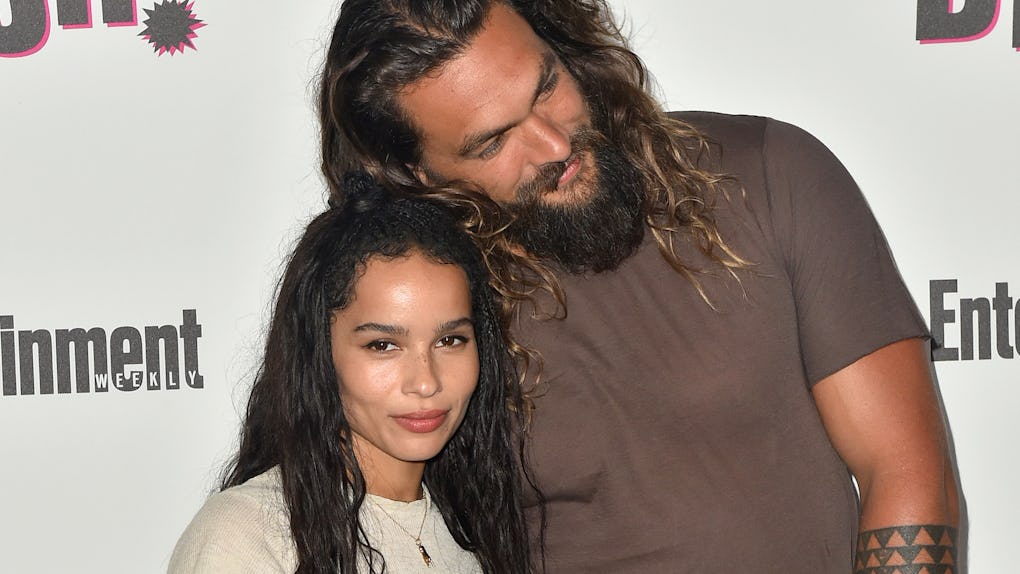 The daughter of Lisa Bonet, who appeared as Denise Huxtable on The Cosby Show, is Zoë, now starring in HBO's smash series Big Little Lies. Zoë's father is Lisa's former husband, Lenny Kravitz, a rocker.
7. Bruce Dern and Laura Dern
Laura Dern, 53, is the daughter of Bruce Dern and Diane Ladd, two parents of the Hollywood A-list, who played Dern's mother in films and T.V. shows such as Rambling Rose and HBO's Enlightened.
And in 2015, when Laura was nominated for Best Supporting Actress for Wild, she took her dad to the Academy Awards as her date. The family has seven Oscar nominations in total between Dern and her prominent parents.
Born in Chicago, Bruce Dern often used to play villainous characters of unstable nature. He was nominated for the Academy Award for Best Supporting Actor in "Coming Home" and the Academy Award for Best Actor in "Nebraska."
6. Julia Roberts and Emma Roberts
Speak about the coolest aunt in the world! That's precisely what superstar Julia Roberts is to Emma Roberts, the daughter of her brother Eric. It is said that Eric Roberts, an actor who starred in movies like The Dark Knight, has a tumultuous relationship with his sister, but Julia and Emma are incredibly close.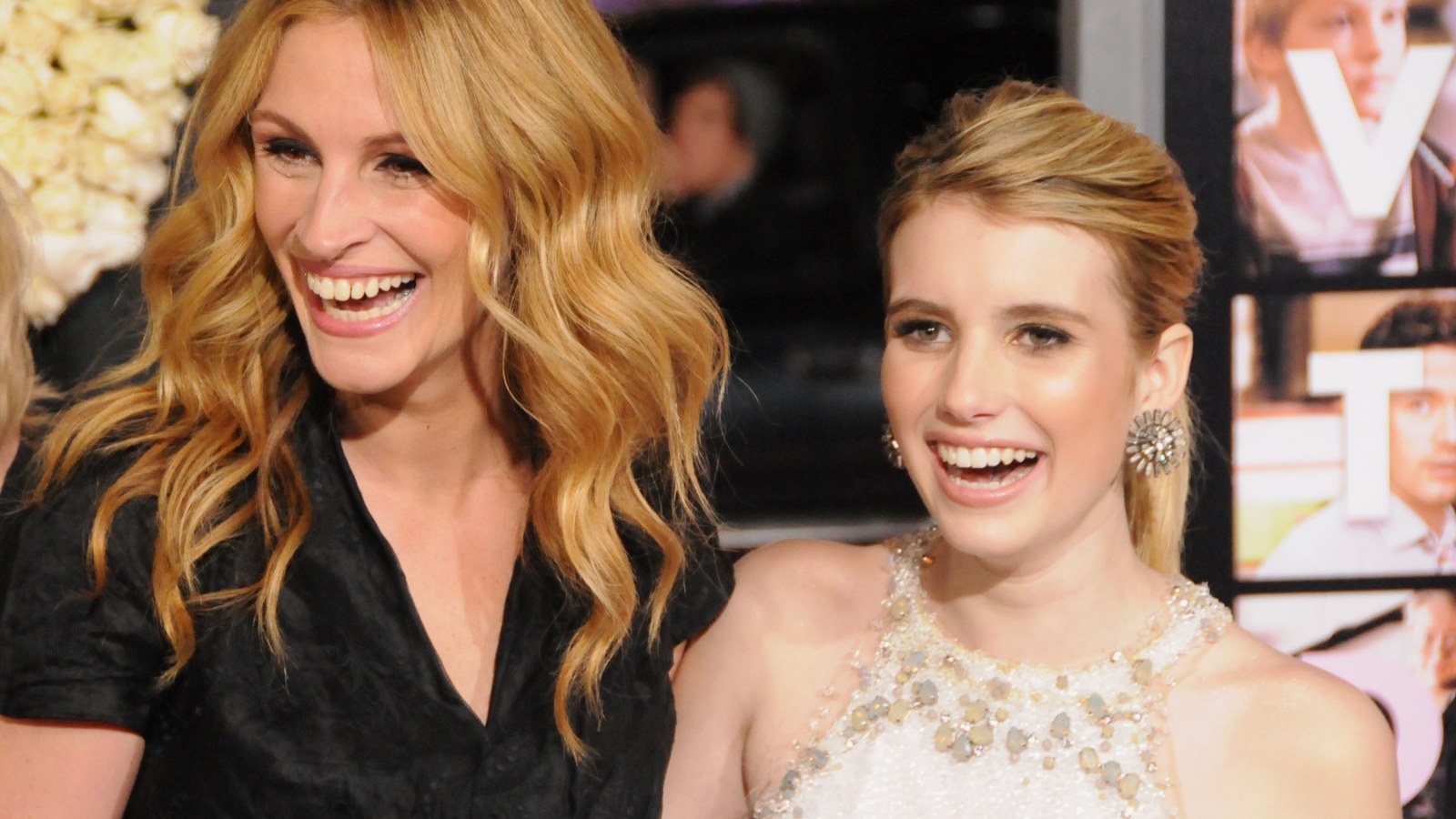 Emma's star continues to grow with appearances in the American Horror Story and Scream Queens television series, and Julia's… well, who doesn't know the Legendary Julia Roberts. Julia has won three Golden Globe Awards and has been nominated for four Academy Awards, winning the Academy Award for best actress in "Erin Brockovich."
5. Kate Middleton and Dakota and Elle Fanning
Dakota and Elle Fanning actresses are not only celebrity cousins, but the prominent Fanning sisters are descendants of royalty. However, this may be a bit of a stretch. A family historian from Ancestry.com reported in a 2014 interview with People magazine that Dakota and Elle have links to King Edward III, who ruled England from 1327 to 1377.
The mother of Kate Middleton, Carole Middleton, is also a descendant of King Edward III, making the Fannings and the Cambridge Duchess (very) distant relatives. Elle, specifically, is the 21st cousin of Kate's. Kate Middleton became a part of the British royal family when she married Prince William. Meanwhile, Elle Fanning started as a child actress and appeared in many leading films such as Maleficent and Maleficent: mistress of evil.
Elle Fanning received a nomination for a Golden Globe Award for best actress, and she became the youngest person to serve as a jury member at the Cannes Film Festival. The elder sister Dakota also played significant roles in movies such as Uptown girls, Man on Fire, The cat in the hat, and many more.
4. Blake Lively and Robyn Lively
The half-sisters are XOXO, Gossip Girl star Blake Lively and Teen Witch actress Robyn Lively. They share the same mom, Elaine Lively. In 2012, at Blake's wedding to Ryan Reynolds, Robyn recreated her popular Teen Witch dance.
Blake Lively is well known for her appearance in the drama series "Gossip Girl" and other films, including "The Sisterhood of Travelling Pants," "The Town," and "Green Lantern." She later married the famous film star Ryan Reynolds famously known for Deadpool.
On the other hand, the elder half-sister Robyn started her career as a child actress in the movie "Summer of My German Soldier" in 1978. Throughout the 1980s, she appeared in many different T.V. shows, including "Silver Spoon" and "Punky Brewster" and feature films "Wild Cats" and "Karate Kid Part III." At 19, Robyn was also nominated for an Emmy Award for her performance in "ABC Afterschool Special."
3. Tom Cruise and William Mapother
Once we get to witness a little taste of reality, this celebrity kinship will all make sense: the real name of Tom Cruise is Thomas Cruise Mapother IV. Yes, and so his cousin, who is also an actor, is William Mapother.
Tom Cruise is one of the richest actors in the world, his cousin a little less so. However, they've worked together in five films, including and Mission: Impossible II, Vanilla Sky, Born on the Fourth of July, Magnolia, Minority Report. Tom Cruise has received three Golden Globe Awards and three nominations for Academy Awards. Mapother is known for his character Ethan Rom in the T.V. show "Lost" and other films including "The Lather Effect," "Moola," and "Hurt."
2. Alfie Allen and Lily Allen
Alfie Allen, the Game of Thrones star, is the brother of Lily Allen, an English singer, and songwriter. In 2007, she wrote the aptly titled song "Alfie" about him, which "has been the subject of many family arguments." she told Marie Claire. Lily's first mainstream single release called "Smile" made it on the number one rank on the U.K. Singles Chart in 2006.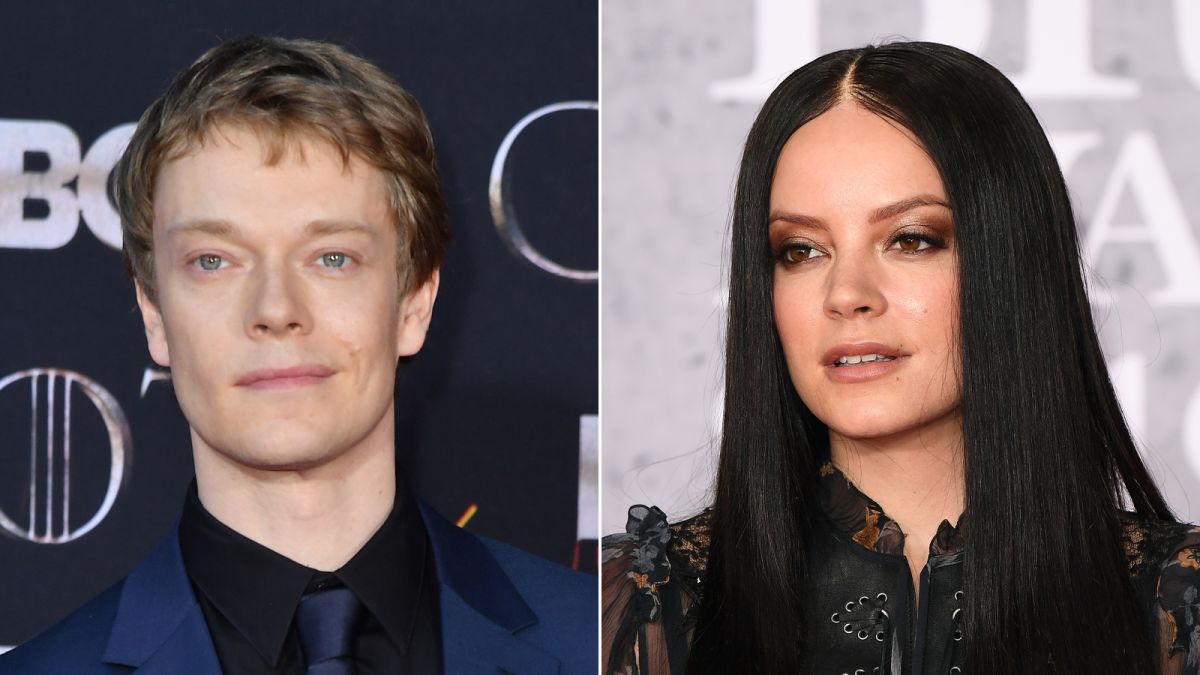 Alfie Allen came to international attention when he was cast as Theon Greyjoy in Game of thrones. He also appeared in John Wick, Jojo Rabbit, and was nominated for a Prime-Time Emmy Award for Best Supporting Actor in 2019 for his role in Game Of Thrones.
1. Conan O'Brien and Denis Leary
Late-night host Conan O'Brien and comedian Denis Leary are third cousins, besides their signature red hair, who have another thing in common: telling splendid jokes. Conan O'Brien, known for his spontaneous hosting style, has a somewhat awkward, self-deprecating humor, making him one of Time's 100 most influential people.
Denis Colin Leary is an Irish-American actor, comedian, writer, and producer. Leary was the Rescue Me star and co-creator, for which he received two nominations for a Prime-time Emmy, one for writing and one for acting. In several films, he has had starring roles, including Gus in The Ref, and Captain George Stacy in The Incredible Spider-Man by Marc Webb.
Conclusion
Some of the results for related celebrities might be shocking to everyone, but this is still real life in which there are chances of there being more than one famous and successful member of a single-family.
Some might say that it is somewhat evident for children with parents in the film or music industry to get on the same bandwagon – the above might be an example of that.