The narrative that we have built for writers and novelists gives an impression that someone who looks good, is famous, and has a lot of money cannot write well. In any case, this narrative is not true. Because it is not definitive that the writers are not good looking at the same time, it is not true that good-looking people are not writers.
It can be either way around. Celebrities are known to look good and have set fitness goals for everybody and their fans. The talent to write is not distinct from celebrities, and as evidence of this, we have created a list of 8 celebrity books that some famous people pen, some of whom you might know and others not that well. In any case, the books we are listing below are worth a read.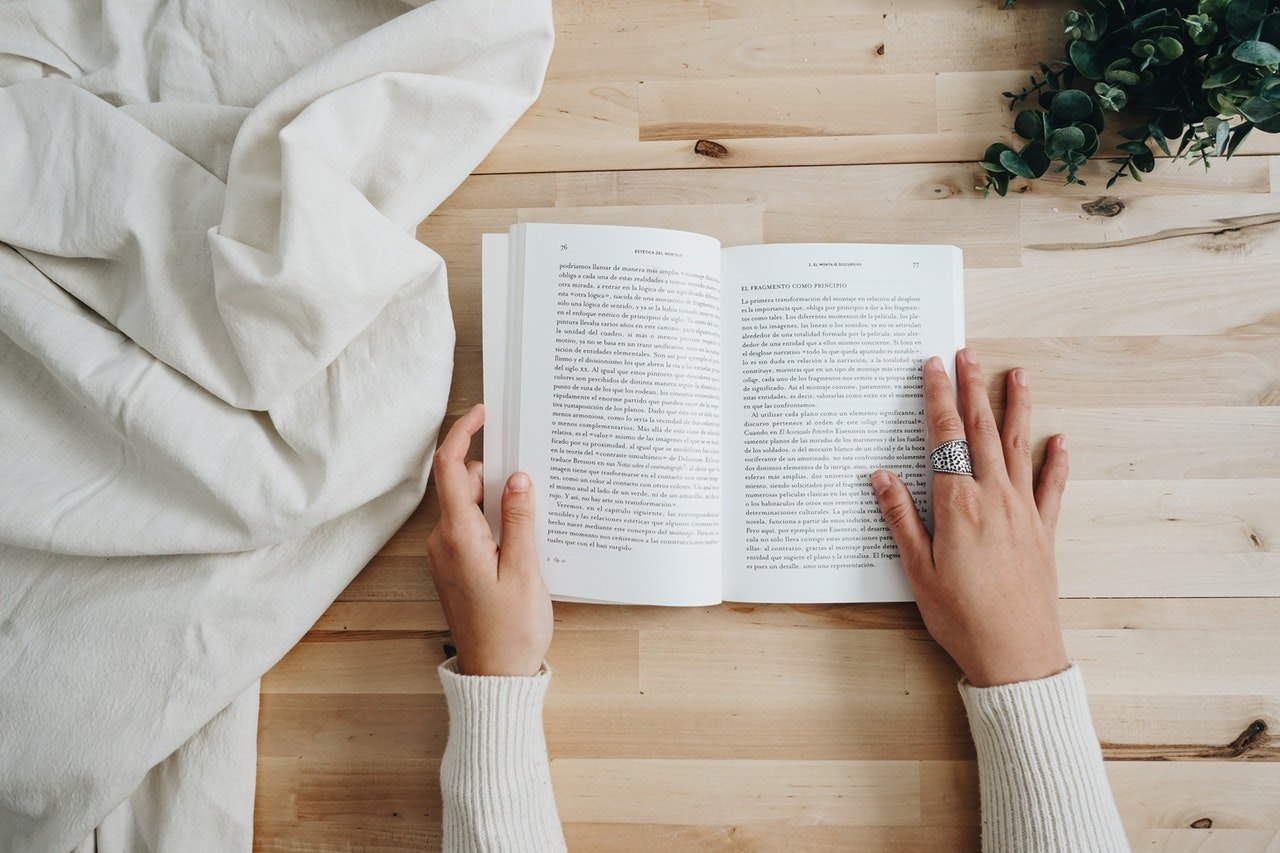 8. Yes Please By Amy Poehler
As a comedian cum actress, Amy Poehler has always made people laugh and convey an excellent and thought-provoking message. Her book, Yes Please, follows a similar connotation. The title may seem like the author is nodding with excitement, but when you go through it, it is more like, "No, Stop, I am done."
An Emmy award winner, Amy is popularly known as Leslie from the show Parks and Recreation. From featuring in Saturday Night Live to host the Golden Globes, Amy's career has been remarkable, content, and rewarding. Even in the preface, you will find Amy accepting that she was not very enthusiastic about writing it. As she struggled with her divorce, managing new projects, two sons, and so much more, taking this responsibility was not ideal.
This makes Yes Please a personal diary of the famous comedian mixed with bits of comedy, sex, love, friendship, parenthood, and some expert advice for life. This book has some meaningful words to live by and makes the reader think about what they are doing in life and how to come out of difficult situations with a big smile on the face.
7. Bossy Pants by Tina Fey
Another book written by a woman highlighting her journey to stardom, Tina Fey's book, Bossy Pants, is a mix of entertainment and inspiration. Tina Fey has majored in writing and acting, known as the first female head writer of the popular show Saturday Night Live. After 30 Rock, the comedian actress cum writer became one of the leading comedians in the country.
Tina and Amy together were a part of SNL, 30-Rock, and they both also starred in the female-led comedy movie, Mean Girls. Referring to her book as "totally worth it," Tina Fey has portrayed her refined talent in writing the book.
The book is funny at the same time and provides a glimpse of her nerdy days to her stardom-filled chapters of life at the Saturday Night Live and running her show 30-Rock. Her own pen has aptly represented Tina Fey's unyielding character in the book. She also shares her story from a simple girl to hone all the characters associated with the word "Bossy."
6. Junior By Macaulay Culkin
We all know Culkin as the cute, mischievous, and "a-boy-with-a-plan" kind of character from the trilogy Home Alone. But there is a lot more to this young kid when it comes to talent and being a comic. His book Junior is a mix of satirical and an alleged personal anecdote type of excerpt narrated by the central character called Junior.
Macaulay's career has taken him to great lengths, and that is why today he is known as a musician, actor, and podcaster. So, we can say that talent was always there with Mack, as his family and friends used to call. His book takes the actor-cum writer to a new level of skillset. Culkin, via his book, aims to share the story of a kid rising to fame to become a famous child actor.
The book has shared how an abusive father and career manager makes his kid bear pain and mental stress throughout his life. Culkin has maintained the narrative that the book is not about him but only a story of a kid by the name of Junior. Irrespective of what the book is about, it is an interesting story about a kid showing tragedy with subtlety and smartness.
5. Dear Girls By Ali Wong
Ali Wong is a stand-up comedian whose Netflix shows like Baby Cobra and Hard Knock Wife have made her famous in the comic world. But as chill and laid back she is in her standups, her book, Dear Girls (addressed to her two daughters), takes a different turn, but Ali has maintained her comic and satirical stance in the life-coach type of advisory book.
Ali Wong has also been a part of several movies, including Always Be My Maybe, which she produced and wrote. Ali Wong has been a writer for most of her life. She has written for shows like Fresh Off the Boat. Her book Dear Girls covers the details of what a girl needs to know in her life to move ahead and grow.
She shares both pleasant and unpleasant details of dating, how it is to be a working mom in a male-dominated world, and more advice for her girls to live their best life. Ali presents a new treasure trove of iconic imagery and comedy through her shows and her books, out of which Dear Girls is one excerpt that you should not miss.
4. Life By Keith Richards
Who knew that the founding member of a global brand, Rolling Stones, has so much more talent in his kitty and can even write a book, for that matter? Keith Richards is a guitarist, songwriter, singer, and after this book came out, a writer too. As a guitarist, Keith has no match in the country, and his songwriting talent shows that he is a born writer and can deliver such an extraordinary memoir for the world to enjoy and learn from.
Keith's joie de vivre lifestyle has always been revered by the masses, making him not only an amazing personality but also a great person who enjoys life. In his book Life, he had shared excerpts from his life, sharing everything about successes and failures even when he was kicked out of technical school, which made him pursue a musician's life.
He did not think it would be "too much" to share his personal life, including the bits where he was caught by the authorities consuming substances. Hiding any of those things would be deviant from his personality. In this book, you will find all the details about the famous singer-songwriter and how he became a part of the Rolling Stones.
3. The Hottest State By Ethan Hawke
Ethan Hawke's ability to pen down fictional stories became the talk of the day when he published his book, The Hottest State, in 1997. Along with this, he brought out two more novels in the following years, Ash Wednesday and Rules for a Knight. Since then, he came to be known as an actor, writer, and director.
Debuting films in 1985, the actor got his fair share of stardom and fame after a decade. His films Before Sunrise, Before Sunset, and Before Midnight was critically acclaimed and brought him his due attention.
The Hottest State is pure fiction that tells the story of an up-and-coming actor who gets entangled in a love affair. This might be a typical boy who meets girl and girl dumps boy type of story, but with Ethan's ability to write stories in an interactive and gripping manner, the same story becomes much more interesting, making it worth a read.
2. Born a Crime By Trevor Noah
Trevor Noah is a lot of things, including a writer, comedian, actor, producer, host, and political commentator. His works have always been inspiring and something that leaves you thinking. Trevor's career has shifted among various headlines, but his hosting expertise and comics are always spot on. The actor cum writer was born to inter-racial parents.
His father was white and his mother black, giving him a tumultuous life, especially during the days of Apartheid when such a partnership was banned. The title of his book Born a Crime is representative of this same fact. Yes, another memoir is penned down by a famous personality, but Trevor's book is different from the mainstream memoirs and autobiographies that you might have read before.
This book takes a boy and shares his journey to find himself in a world where it is not supposed to exist in the first place. So, you can imagine how hard it must have been for the young boy to navigate through all these years. Trevor is a born prodigy. He can speak multiple languages, and through his book, he has shown his ability to understand the world and how it runs.
1. The Gun Seller By Hugh Laurie
The famous Dr. House from the doctor-based series House Hugh Laurie is a brilliant actor and a director, singer, musician, comedian, and, of course, an author. He received two Golden Globe awards, but Hugh Laurie was listed as the most-watched leading man in Guinness World Records in 2011.
Apart from this, he was also a part of another popular series, The Night Manager, who got him his third Golden Globe, and Veep, for which he earned an Emmy Award nomination. Laurie's book, The Gun Seller, became a bestseller and was decorated with a thrilling and Wodehouseian comedy throughout the story.
The book revolves around Thomas Long, who is tasked to assassinate an American industrialist, but his heart says something else and decides to warn the victim. This leads to a story of "right my wrongs" and saving a bloodbath from happening. The best part about the book is the mixing of comedy with suspense and a unique tinge of excitement.
Conclusion
This list is non-exhaustive and proves that actors, singers, comedians, and other celebrities can pen down their life stories, feelings, and imaginary stories cruising in their minds rather beautifully. The difference between reading a book from a revered author and a person who can play multiple roles in life is that the reader starts low on expectations.
But once you go through these books, you will find yourself immersed in an enriching experience. Celebrities mostly write books that are inspired by their lives or some instances from the same. This makes reading such books even more interesting because we know how they can tackle all sorts of situations in their lives.