The past decade has seen a surge in celebrities creating their own makeup lines, clothing lines, and even furniture brands. "Aesthetic" has become a verb, and many people across our globally connected world have taken to this mode of expression. Celebrity aesthetics from all over the world has begun to explore the world of beauty and self-care.
Trends have shown that the lip balm worn by a Korean pop star can make the product sell out across many countries. This era has brought about internet access for large masses of people, because of which, we have access to the inner lives of these much talked about celebrities across industries.
This is much more complicated than a viral make-up tutorial by one celebrity. Industry insiders have revealed that modes of production and distribution of make-up and beauty products have changed drastically over the years. In this article, we will be talking about the various brands launched by celebrities.
The Rise of Celebrity Beauty Brands
Selena Gomez – Rare Beauty
Halsey – About Face
Tracee Ellis Ross – Pattern Beauty
Jessica Alba – Honest Beauty
Lady Gaga – Haus Laboratories
Miranda Kerr – Kora Organics
Drew Barrymore – Flower Beauty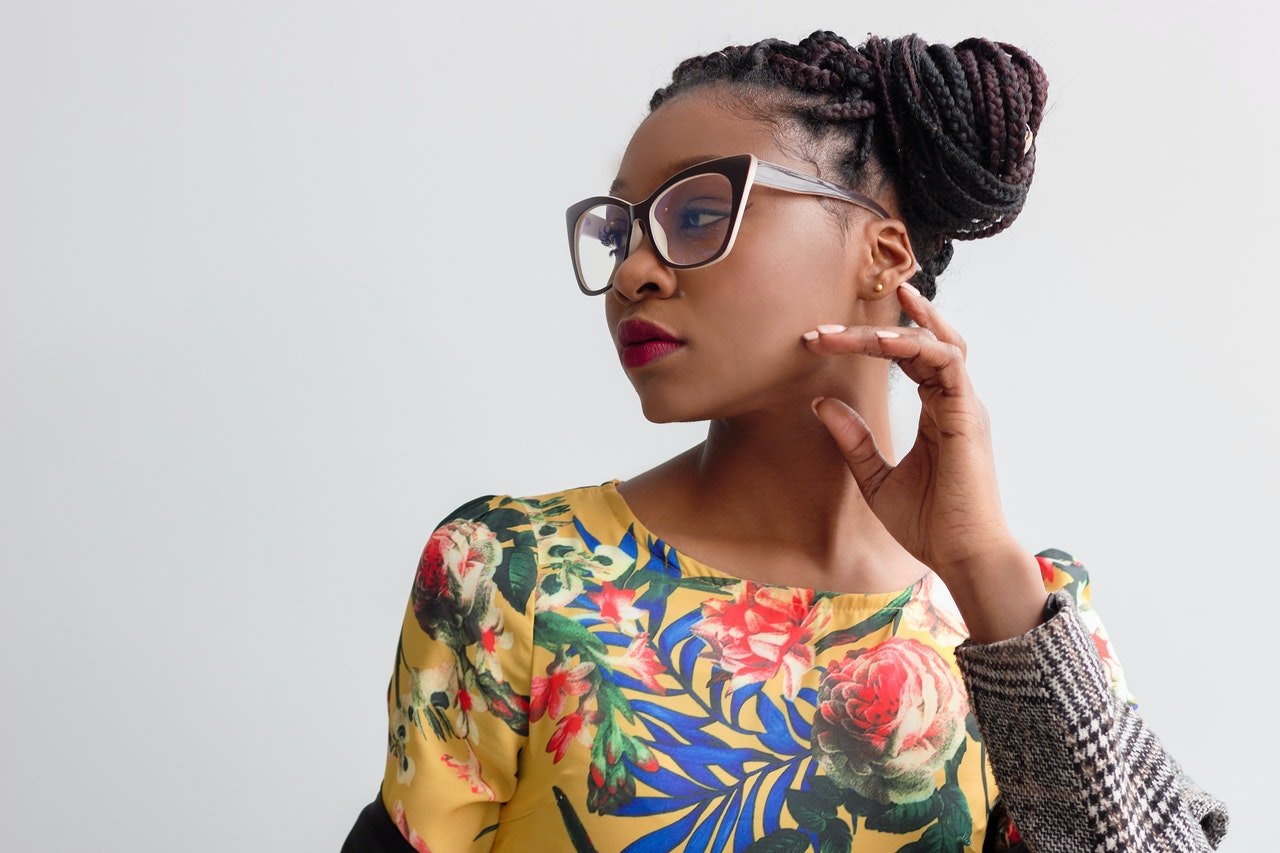 The Rise Of Celebrity Beauty Brands
Nowadays, it's tough to find a beauty brand that is not tethered to a celebrity. Every marketing adviser would know that there is no better PR strategy than finding one from the A-list stars to endorse their brands. This started from the Elizabethan Era where Queen Elizabeth was highly praised for her beauty standards and fashion.
It became necessary for every brand to hire a celebrity as their influencer and capitalize on it; it was simple to expect celebrities to figure out their important role and launch their own brands.
Such an instance was seen in 1981 for the very first time, where Sophia Loren launched Sofia, a fragrance. With celebrities that came and went with their brands, Jennifer Lopez marked her entry in the market with Glow by JLo scent in 2002, which raked around 300 million dollars in two years.
It broke many records and hence, inspired other celebrities to follow her example; Rihanna, Katy Perry, Beyonce, and Madonna were among them.
Selena Gomez – Rare Beauty
Right after her album release, Rare, the famous popstar Selena Gomez dropped her makeup line with the name Rare Beauty. It was a highly anticipated one, especially by all of her fans. The beauty brand was released at Sephora somewhere around September, everything coming with a stylish outlook for under $30.
The beauty line included lightweight and breathable foundations available in fifty shades, blush, concealers, lipsticks, powders, palettes, tools, and other cosmetic ranges. The purpose of releasing this beauty brand was to encourage people to accept their inner and outer beauty.
It is meant to make people highlight what makes them unique, not conceal it off. There's another important element about this brand; Gomez wants to give a percentage of sales to Rare Impact Fund, which will provide mental health services in communities lacking it, aiming for about $100 million till the next ten years.
The primary two aims of this brand were to encourage self-love and acceptance within people.
Halsey – About Face
More commonly known as Halsey, Ashley Frangipane was planning this beauty brand's release for a very long time. Once everything was decided and set to release, Halsey finally revealed that she is the face and founder of the colorful new makeup line, About Face.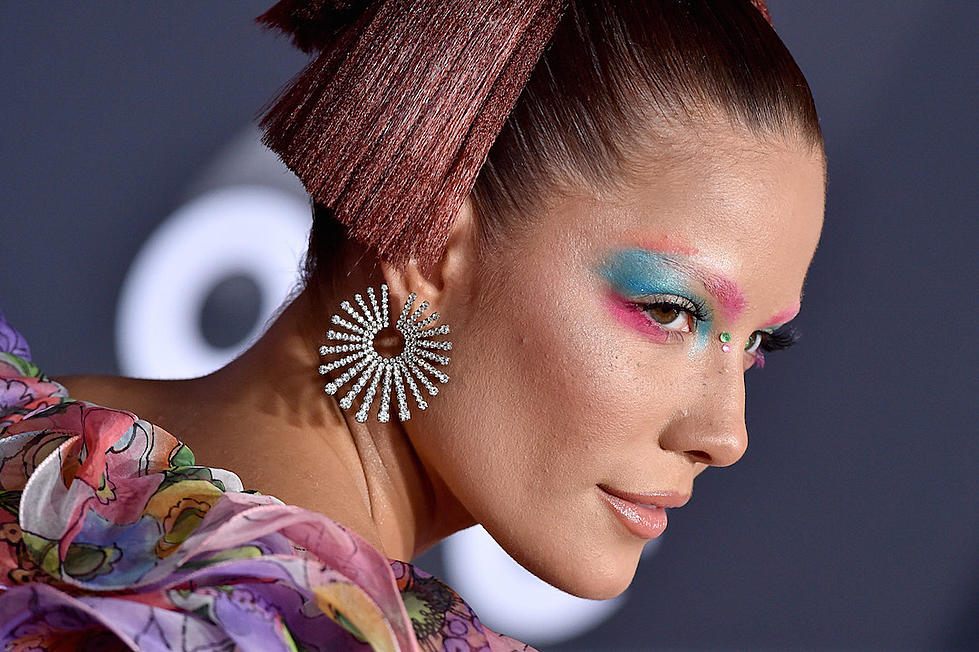 She explained on Instagram that given the fact that she has done her own makeup for years, this could be her forte. The cruelty-free and vegan trademark of this brand ensures that there were many supporters of it too.
The singer's signature aesthetic of multi-dimensional makeup included shimmery highlighters in the form of powders, liquid, and stick along with matte lipsticks and many other cosmetic items. For the ones interested in a bit of experimentation, the versatile eyeshadows do come in handy.
These eyeshadow sticks come in pearly and matte shades such as chartreuse, pollen, ginger, robin's egg blue, pink ice, among all the others. Halsey has also released her Anti-VDay collection inclusive of highly saturated matte lip colors in shades like fire red, neon pink, and eggplant. All of these cosmetics are now available for preorders.
Tracee Ellis Ross – Pattern Beauty
This brand's idea is very personal to Tracee Ellis Ross; while growing up, she always saw people around her trying to change themselves and not embrace who they really are. This mindset was also in her own mind, where she would not accept the beauty of her curls and always wanted to change her hair.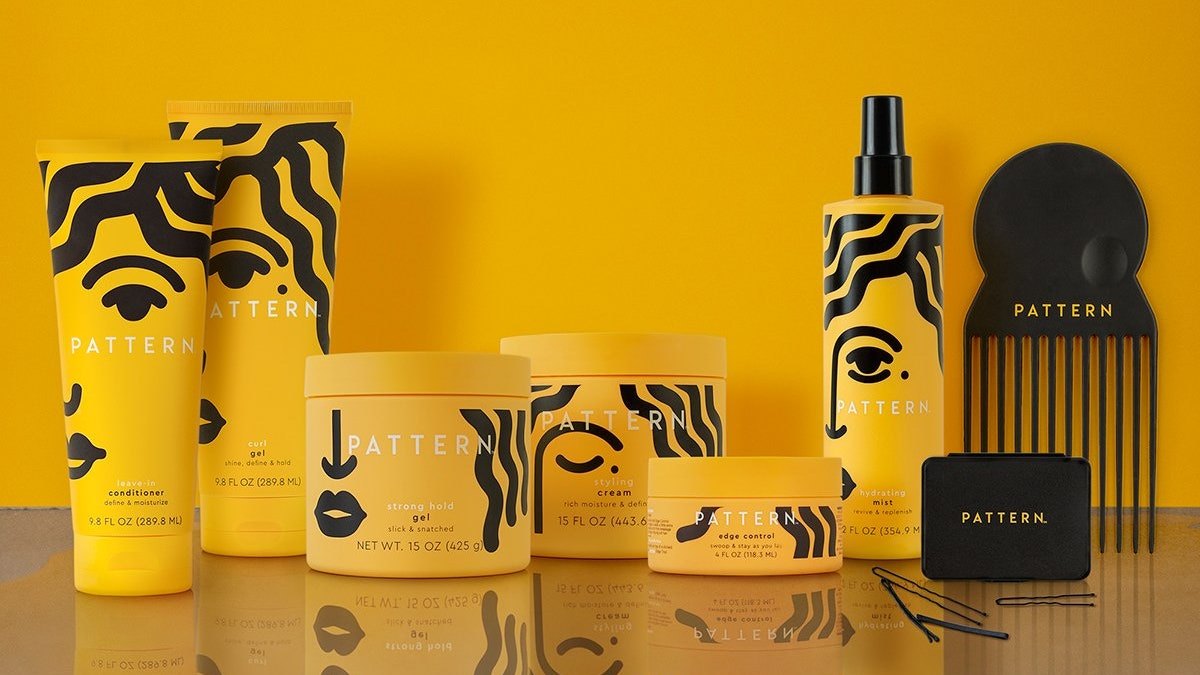 Beauty stylists did not know how to treat her hair or style them either, so Pattern Beauty was formed to change that. It is meant to provide people with the support that their natural hair requires. Ross introduced a range of shampoos, conditioners, stylers, tools, and other accessories to help women with curls.
This beauty line helps women nourish their natural locks and style them every step of the way and for every occasion. It has a special Curl Gel that helps women style their locks for a smooth, soft, and bouncy look while providing nourishment from aloe vera, coconut, and cacao oil along with rose, neroli, and patchouli.
Jessica Alba – Honest Beauty
Let's be honest – safe and healthy products are not always available to all women. It has always been a concern for many because women end up putting many products on their bodies that are not supposed to be even touched.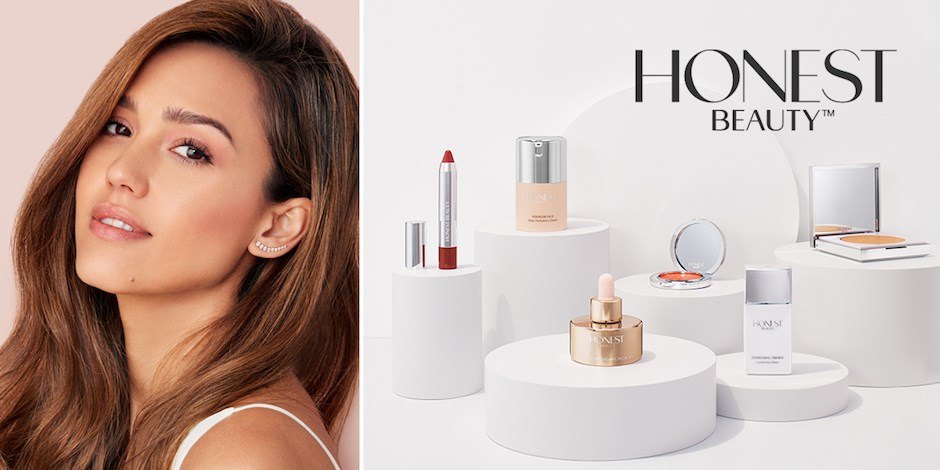 Jessica Alba understood this concern and took action against it by launching Honest Beauty. Honest Beauty, launched in 2012, includes safe skincare and makeup with natural and organic ingredients.
The latest crystal-inspired Gloss-C Lip Gloss is an example, including vitamin C as its main ingredient. The gloss can be worn solo or put over any lipstick to bring a radiant shine to your lips.
This vegan formula in Gloss-C Lip Gloss includes coconut oil and hyaluronic acid, which not only protects your lips but gives you the gloss that you always admire on model's faces. It is available in eight shades, including Moonstone, Pink Agate, Rose Opal, and so many others, according to your preference.
Lady Gaga – Haus Laboratories
The famous star from the song "Poker Face," Lady Gaga, has always been known for her unique makeup styles; nobody really experiments more than the Queen herself!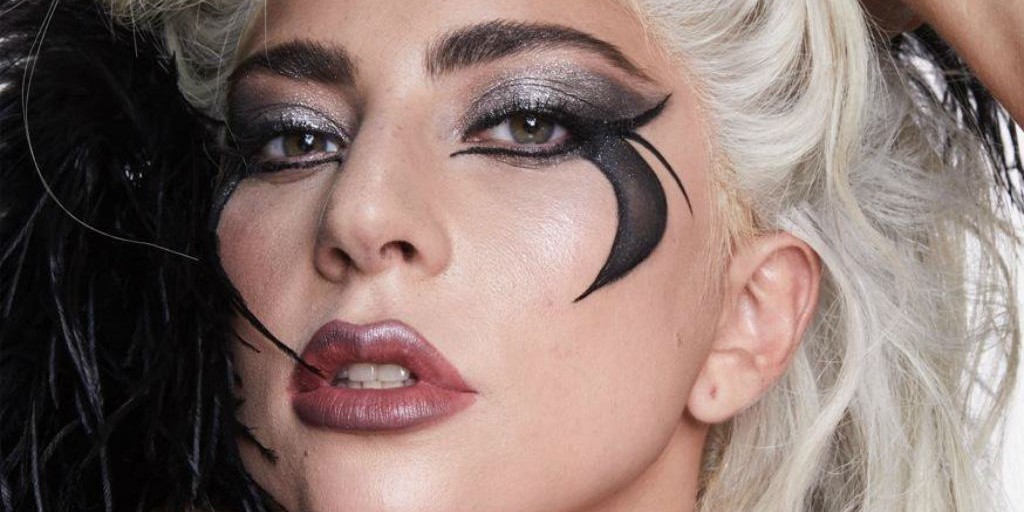 These iconic beauty looks inspired her to launch Haus Laboratories, which is meant to celebrate the power of makeup and how it changes one's entire look with just a few strokes.
The brand also has a strategy to give back to society by contributing $1 made from every sale to the Born This Way Foundation. Lady Gaga also cofounded to increase awareness regarding mental health issues and all the problems.
One of the most famous palettes from Haus Laboratories is the Stupid Love Eyeshadow palette. It has 18 pigmented shades in the palette. Each shade inspired by Gaga's album called "Chromatica," which includes warm and cold tones to create flawless and unique eyeshadow looks with its matte, metallic, and multi-reflective tones.
Miranda Kerr – Kora Organics
The famous supermodel Miranda Kerr is known worldwide for her beautiful and glowing complexion, and we all have come to the agreement that Kora Organics is the reason behind it. Promoting a clean and healthy beauty range, Kora Organics was launched in 2009 with the idea of organic and all-natural skincare products.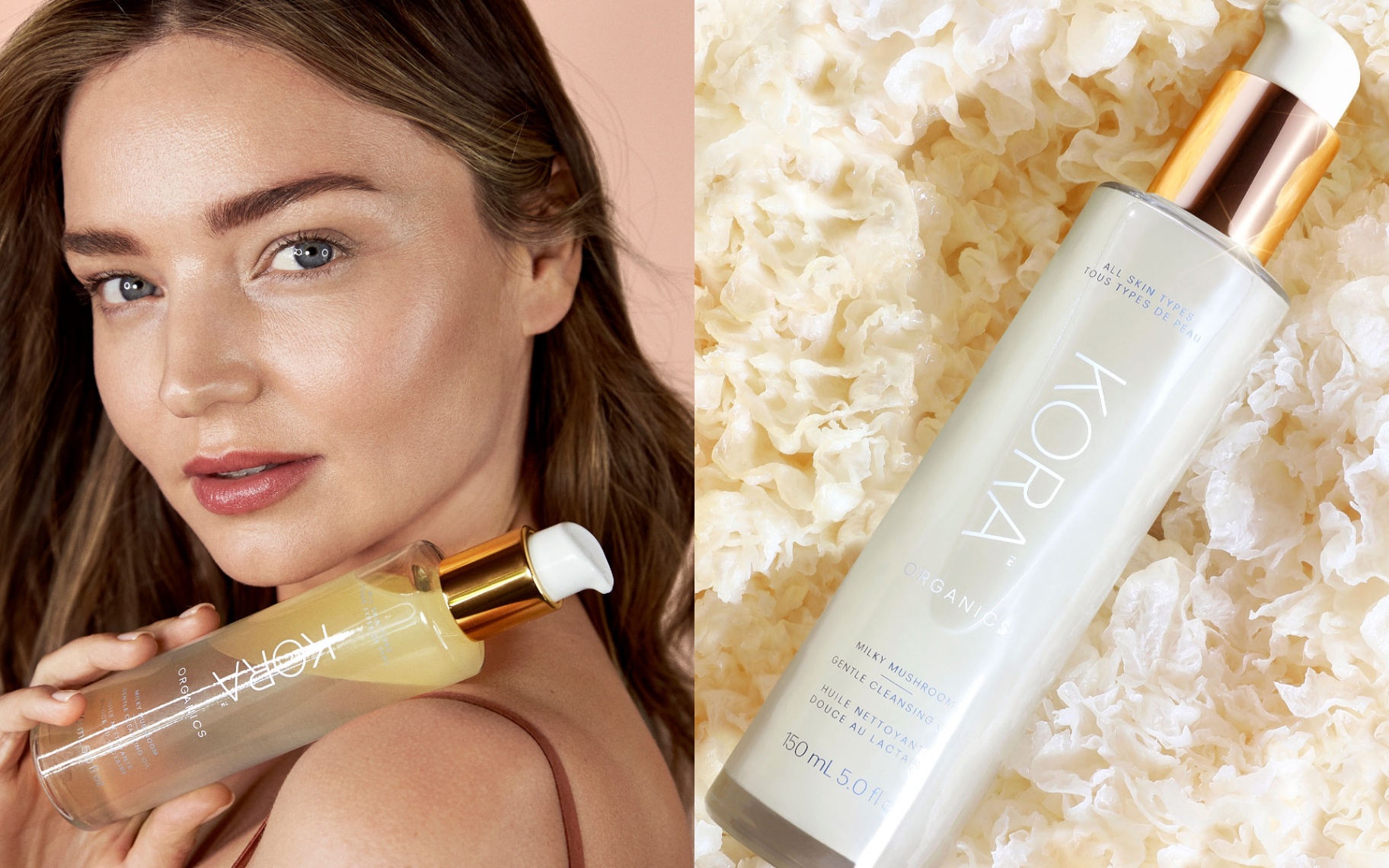 These skincare products are quite a big deal because they have led the brand to reach COSMOS's highest standards. The brand focuses on powerful natural ingredients to deliver high-quality results; one of its latest launches includes Noni Night AHA Resurfacing Serum.
This serum, as suggested by its name, is extremely helpful for your beauty sleep. The serum includes a blend of AHAs, BHAs, and other ferments to boost your cellular turnover while you take your sleep.
It improves the natural barrier for moisture through these ingredients and minimizes pores, hyperpigmentation, fine lines, and dark spots for an ethereal glow in the morning.
Drew Barrymore – Flower Beauty
While there are a few in the game to provide natural beauty and health products, Flower Beauty targeted these products' affordability. Flower Beauty came into existence with the promise of delivering quality and exciting beauty products at prices that will not cause a dent in your wallet either.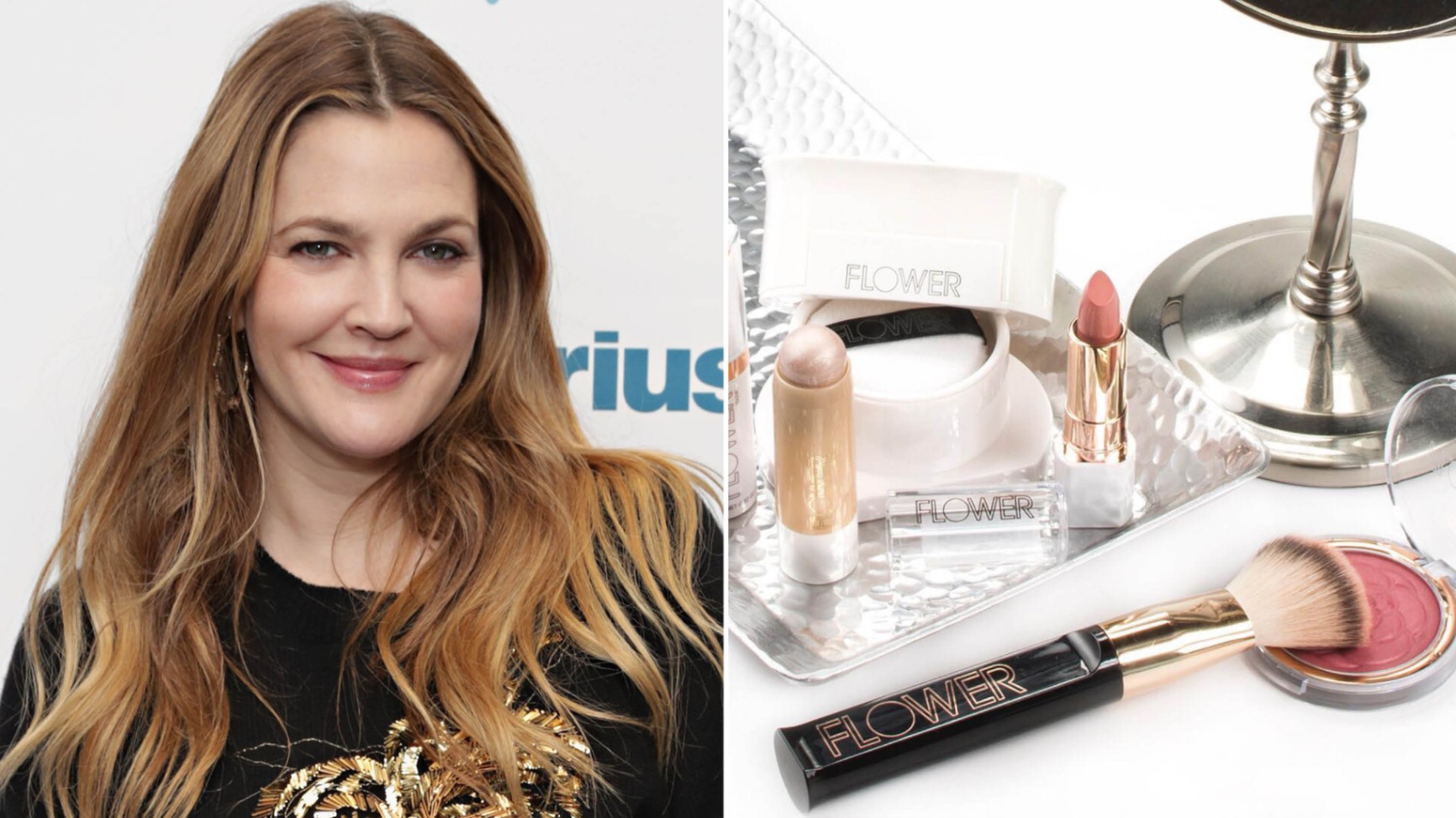 Flower Beauty supports vegan and cruelty-free makeup items but what is more impressive about it is the price factor. The makeup and tools in this brand have impressively low prices, with one of its favorite products being the Heatwave Luminous Bronzer.
The Heatwave Luminous Bronzer provides a warm radiance on your face with its marble-textured formula, which is a perfect mixture of matte and shimmer to set on your face perfectly.
This bronzer is available for everyone to purchase in two shades, which can either be used as a contour or to fake a sun-kissed look as well!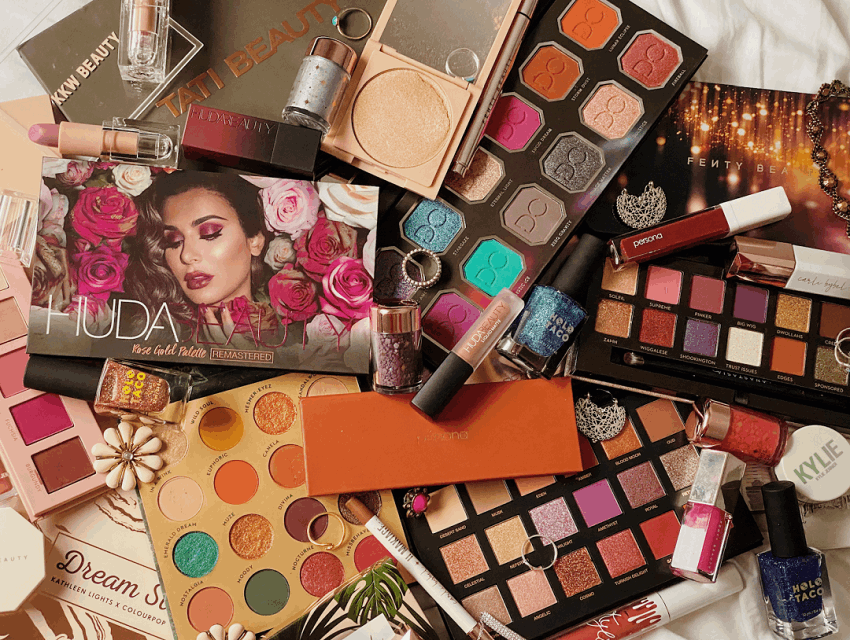 Conclusion
For celebrities, introducing their line of makeup in terms of a brand has been one of the most genius strategies to exist. There is a lot of money in this strategy, and fans are always there to buy everything to support their favorite celebrities in their business endeavors while they are on their road to fame.
While it is not a guarantee for every beauty brand to pass the recommendations from critics and the entire world, the makeup world is fairly very straightforward to get into. Lady Gaga herself stated that the last thing this world needs is a beauty brand, but that's too bad!