The Most Gorgeous Celebrity Engagement Rings and How Much They Cost
February 17, 2021 - Featured
No doubt that celebrities live a luxurious lifestyle, and in fact, the competition between them is known to all of us! And when it comes to engagement rings, they desire stones that should not just fit their fingers but also their lifestyles.
Whether it's film icons like Elizabeth Taylor and Grace Kelly, or singers like Jennifer Lopez and Mariah Carey, women want an engagement ring that is unique and feels right for them, and for gorgeous celebrities with expensive taste, that means spectacular custom rings, often with hefty price tags.
Here's a list of the most iconic and lavish celebrity engagement rings to date, beginning with royal jewels from the 1930s and ending with the most expensive engagement ring yet! Some are still being worn while others have been auctioned off, sometimes privately and secretly, and sometimes on a broad public scale, with the proceeds going to charity.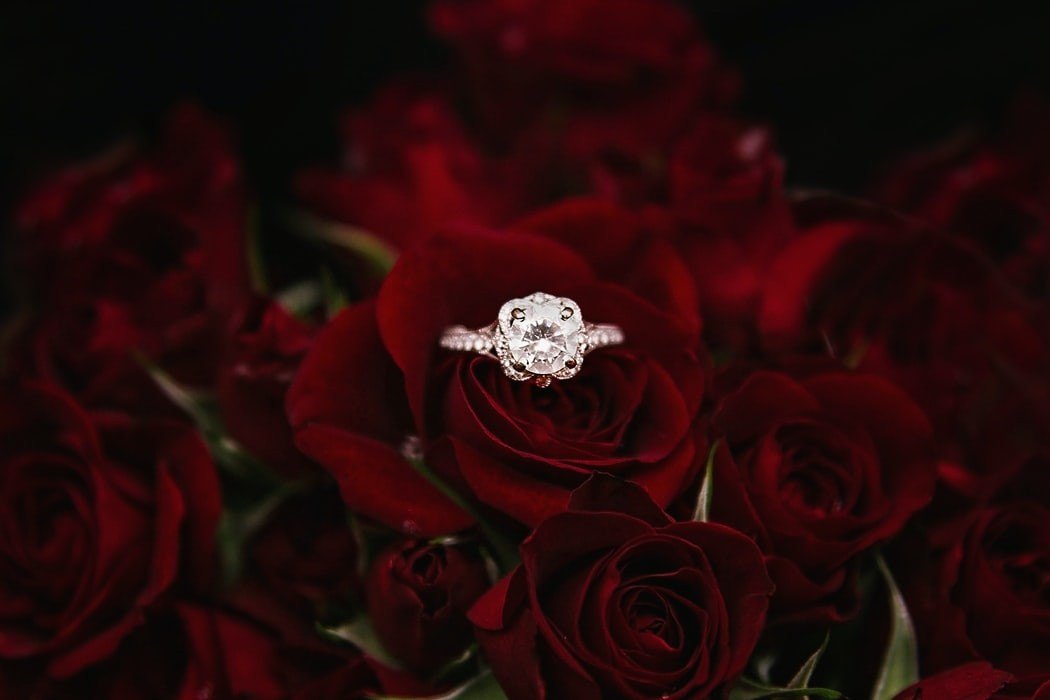 10. Duchess of Windsor
Our list starts off with a spectacular, enormous emerald. Not normally the most practical choice for an engagement ring due to it's softness, an emerald nonetheless is very elegant and quite rare.
This ring was given to the Duchess of Windsor, Wallis Simpson, from King Edward, who gave up his throne in England to be able to marry her. A spectacular ring for a spectacular gesture!
The platinum-set ring, made by Cartier, features the enormous 19-carat emerald surrounded by diamond baguettes. The ring cost almost $14,000 in 1936 (equal to about $973,000 today). However, the ring's iconic status has risen it's value to an estimated $2.5 million.
9. Jacqueline Kennedy Onassis
After the death of her first husband, President John F Kennedy, the United States' former First Lady, Jackie Kennedy, found love again, this time with Aristotle Onassis, a long-time friend and Greek shipping magnate.
Aristotle proposed to Jackie with an engagement ring from Harry Winston, known for its unique shape and design, and of course, its spectacular Marquise-cut Lesotho III diamond.
Its name comes from being the third-largest cut from the 601-carat Lesotho 'rough' diamond. The ring is a total of 40.42 carats, and Jackie kept it stored in a bank vault. After her death in 1996, the ring was sold at an auction for $2.6 million.
8. Jennifer Lopez
Jennifer Lopez is an established professional singer, dancer, actor and producer. While her professional life has been wholly in the public eye, she has had a quite public personal life as well.
She has had over five engagements to date, with all five rings precious and eye-catching. But of all the five rings, the most expensive and beautiful one was gifted by Marc Anthony in 2004.
The ring was an incredibly rare, unique blue diamond ring by Harry Winston, totaling 8.5 carats, and worth an estimated $4 million.
Lopez is currently engaged to former MLB superstar Alex Rodriguez, and her current ring is noteworthy as well. Though not much is known about it, professional jewelers who've seen photos suspect the ring to be an estimated 15-carat emerald-cut ring worth anywhere from $1 million to $5 million.
7. Grace Kelly
A royal happily ever after! Grace Kelly, an American film actress married Prince Rainier III and became the Princess of Monaco. But the iconic and timeless Cartier engagement ring we know to be hers was the second of two rings.
The first ring presented during the actual proposal was an eternity band filled with rubies and diamonds, crafted by Cartier from family heirlooms.
While filming High Society, her last film as an actress before retiring to Monaco for royal life, the set's costume designer needed to source a fake ring for the character to wear. But, the prince simply offered her a real, second engagement ring instead. The emerald-cut diamond ring by Cartier was comprised of 10.48 carats and was estimated to cost $4,060,000.
Looking at this piece, we would surely say that it's a perfect gift for a princess to match her timeless beauty and elegance.
6. Vanessa Bryant
In November 1999, Vanessa met rising basketball superstar Kobe Bryant, and the two dated for six months before getting engaged.
They married in April 2001. Years later he upgraded her initial engagement ring to a beautifully rare, 8-carat purple diamond ring, worth $4 million. This ring was so popular, it caused a trend in couples choosing colorful engagement rings for their proposals.
5. Paris Hilton
Paris Hilton has had numerous engagements and has yet to walk down the aisle, and each of her rings have been a bauble fit for an heiress, but two of them stand-out in particular.
In 2004 Paris got engaged to Paris Latsis, a Greek shipping heir, film producer, and shipowner. He presented her with a canary yellow 24-carat engagement ring, estimated to be worth over $8 million, one of the most expensive rings of all time. In 2005 she auctioned it off for about half its value, $4.7 million, and donated the proceeds to victims of Hurricane Katrina.
In 2018, Paris announced her engagement to actor Chris Zylka after receiving a massive 22-carat, $2 million ring, designed by celebrity jeweler Michael Greene. Paris chose to keep this incredible ring after the couple split in late November 2018.
4. Beyoncé
Beyoncé Knowles and Jay Z (Shawn Carter) secretly tied the knot on April 4th, 2008 in the presence of their close friends. The couple never announced their relationship in the media, even after they were dating for six years!
Even though they stayed low-key, the engagement ring didn't fail to make its stunning debut on September 6th, 2008. Beyoncé was spotted wearing this elegant stone on the red carpet for Fashion Rocks at Radio City Music Hall in NYC.
This ring was designed by celeb-favorite Lorraine Schwartz. With a price-tag of a cool $5 million, this 18-carat ring has an emerald cut with a split shank band. The flawless diamonds used in the ring are extremely rare, especially the larger-sized ones.
3. Kim Kardashian
The "Kim Kardashian Wedding Ring" was in the buzz for a year, and many girls still desire to have it. Her ring, which she received from husband Kanye West, is the second most expensive celebrity ring.
But the story doesn't stop here, because Kim has received two engagement rings after the first was stolen in the 2016 Paris robbery. The first ring was a perfect 15-carat cushion-cut diamond engagement ring.
The second replacement ring Kanye gifted to her was a 20-carat emerald-cut design ring, also created by Lorraine Schwartz. The cost of the ring is expected to be around $8 million!
2. Elizabeth Taylor
Elizabeth Taylor is another woman who has had numerous engagements and marriages throughout her life. Some of her rings are so famous, the diamond has even been named after her!
Taylor was 30-years-old when she met Richard Burton on the set of the movie Cleopatra. Four years after getting married, Burton bought Taylor the Krupp diamond ring, a 33-carat Assher cut, ensuring it was bigger than any diamond rings that she had received before him. The large center Krupp diamond is flanked by two baguette-cut diamonds on a platinum band.
After they split in 1976, Taylor chose to keep this magnificent diamond ring with her and sold some other pieces gifted by Burton. After her death, the ring was later sold by Elizabeth Taylor's estate in 2011 for $8.8 million. The ring is now popularly known as the Taylor-Burton Diamond.
1. Mariah Carey
Mariah Carey tops the list of most expensive celebrity engagement rings! Her former fiancé, Australian billionaire James Packer, gifted this ring to Mariah back in 2015, a month after they got engaged.
The ring was designed by Wilfredo Rosado whose designs are very popular in the market, with celebrity clients like Julia Roberts, and Olivia Wilde. Rosado says that Mariah's ring was one of the 'most challenging rings' he's ever designed, and no kidding!
The mammoth ring is a staggering 35-carat, emerald-cut diamond and platinum ring, with an estimated cost of around $10 million!
In 2016, Mariah and Packer split, and she kept the ring as part of an agreement between the pair. Mariah continued to wear it, though on another finger, but it wasn't long before Mariah chose to sell the ring to a private jeweler in Los Angeles for $2.1 million.
The Bottom Line
When it comes to celebrity engagements, catching a glimpse of their jaw-dropping rings is always a delight. With the incredibly customized craftsmanship, unique and rare gemstones and diamonds, and in many cases, the sheer size of it, being given such an expensive piece of jewelry as a token of your beloved's love for you would assuredly be quite a thrill!