The Black Eyed Peas emerged onto the music landscape in 1998, generating a buzz. That wasn't just for their songs, but also for their socially and politically aware lyrics that deviated from the more prevalent gangsta rhythms of the day, bound up with crime, drugs, and violence.
Black Eyed Peas has become one of America's, if not the world's, leading hip-hop groups, creating their signature unique music, a blend of hip-hop, R&B, jazz, and soul along with powerful and profound meaning lyrics.
Combined with the out-of-the-box style of hip-hop music, this extraordinary style of the group has propelled them to capture diehard fans globally. Discover the history of this band as you read on. Yes– let's get it started!
How the Band Was Formed
The first ties of the band started in the early '90s when Will.i.am (William James Adams Jr.) and apl.de.ap (Allan Pineda Lindo, Jr.) were part of the Tribal Nation, a breakdancing team of high schoolers.
Inevitably, as Atban Klann, their esoteric name and acronym for A Tribe Beyond a Nation, the pair concentrated more on music and splintered off on their own. They demonstrated their skills together in Los Angeles with the best blend of break-dance and hip-hop style.
The group was signed in 1992 by Eazy-E's Ruthless Records, but many of those in the Ruthless camp were perplexed by the band and the optimism of Eazy-E, who had no troubles aligning his own style of gangsta with Atban's charismatic, peace-minded spirit.
Ruthless halted it, although an album was recorded, oblivious of how to promote a band whose style was not based on aggressive flamboyance like that of N.W.A. Eazy E's death in 1995 due to AIDS marked the end of any more contracts with Ruthless.
Humble Beginnings
Will.i.am and apl.de.ap have recruited MC and dancer Taboo to establish the Black Eyed Peas following the breakup of Atban Klann. BEP started performing shows across their native L.A., wowing hip-hop enthusiasts with their mike skills and even entertaining them with their footwork.
In 1998, to great praise, their first, Behind the Front, was launched on the Interscope label, not just for the trio of MCs, but also for Kim Hill, their backing vocalist, and live band. It was a decent market accomplishment, but it never saw much of an imprint, cresting on the Billboard 200 at number 129.
Bridging the Gap, a 2000-issued second release from BEP, starred guest appearances from De La Soul, Chali 2na, and Macy Gray. "Request Line," a track that got to number two on Billboard's rap chart, enabled the album to do relatively better than its debut.
Turning Corners and Topping Charts
Although they have already released two attempts, they did not claim their international fame till their third "Elephunk" album (2003). They recruited Fergie (Stacy Ann Ferguson) after the entry of 'Elephunk' as a replacement for Hill, who quit the group in 2000.
Eventually, after the addition of Fergie, a corner was turned. Previously spotlighted on the Kids Incorporated television program and a member of Wild Orchid, with her personable, sincere vocals, she did take on a pivotal role.
The first Fergie album with BEP, Elephunk, rocked the Top 40 with three singles—"Hey Mama," "Where Is the Love?", and "Let's Get It Started." The quartet returned with Monkey Business two years later.
Owing to the hit songs "Don't Phunk with My Heart" and "My Humps," Monkey Business brought BEP into the pop scene. As their previous entry, this fourth record was also successful since it sold over 295,000 copies on sale in the first week.
Solo Careers
A solo album, Dutchess, was released the following year by Fergie. As it tallied up three number one songs, it was no small feat too.
The album was produced executively by Will.i.am, an in-demand producer for the stars of Kelis, John Legend, Ciara, Diddy, and Nas, who re-entered the solo arena with the Songs About Girls 2007 album.
It preceded a set of bold, low-key affairs released on the BBE label earlier in the decade, as technically his third solo project.
Awards and Recognition
On account of their achievements, at the 46th annual Grammy Awards, "Where Is the Love?" was nominated as Record of the Year. In 2004, by re-constructing "Let's Get Retarded" lyrics and modifying the title into "Let's Get It Started" BEP participated in John Kerry's election bid.
Even, for an NBA ad, this arrangement was then used and later earned widespread fame as it became the choice of fans. The single led them to win a Grammy Award for Best Rap Performance By A Duo Or Group in 2005, to their delight.
They won Favorite Pop/Rock Band/Duo/Group at the 33rd Annual American Music Awards and also later won the Favorite Rap/Hip-Hop Band/Duo/Group award at the same event, to add more on their achievement in the music industry.
In addition to their awards haul, at the 2006 NRJ Music Awards, they won the awards of Best International International Group and Best International Album for "Monkey Business".
Highs and Lows
After the gap, in March 2009, the Black Eyed Peas confirmed their return with "Boom Boom Pow," the first of three number one singles included in The E.N.D. (Energy Never Dies), an album released that June, which, overall, topped the charts for half of the year.
The E.N.D. also produced the hit songs 'I Gotta Feeling' and 'Imma Be' with a noticeably electronic dance tone, before earning six Grammy nominations and claiming Best Pop Vocal Album. They rapidly followed a likewise electronic-tinged pop venture with their sixth LP, The Beginning.
Although the album did not sell roughly the same number of copies as the band's earlier work, it yielded pop hits such as "The Time (Dirty Bit)" and "Just Can't Get Enough." A few months later, before going on another indefinite hiatus, the quartet headlined the Super Bowl halftime show.
Personal Undertakings and Fergie No More
Will.i.am continued to produce and release music as a solo artist over the subsequent years, and apl.de.ap has become a judge on The Voice of the Philippines.
Taboo released solo tracks about his successful struggle with cancer, namely "The Fight,"; and Fergie focused on her second follow-up, Double Dutchess. It was not until 2018 that BEP emerged with their politically charged single "Street Livin'"—as the original group minus Fergie.
The trio released a number of singles during the year, including "Ring the Alarm," "Get It," and "The Constant, Pts. 1 & 2," the latter featuring Slick Rick, after Will.i.am announced in an interview that Fergie had formally quit.
Returning to their early hip-hop groove, later that year, their seventh venture, Masters of the Sun, came.
Masters of the Sun
Their first full-length album in eight years was matched with a Marvel-published virtual reality game and a graphic novel, Masters of the Sun: The Zombie Chronicles.
Masters have invited guests Nas ("Back 2 Hiphop") to reinstate their initial boom-bap tone. K-pop singer/rapper CL was also included ("Dopeness").
Trip-hop vocalist Esthero ('4ever'), the late Phife Dawg and Ali Shaheed Muhammad of A Tribe Called Quest alongside Posdnuos of De La Soul ('All Around the World'); and Nicole Scherzinger ("Wings") were also included.
Why Fergie Left the Group
On many albums, Fergie collaborated with the group but also made headway as a solo artist. Rumors started to circulate in 2017 that Fergie had walked away from the group.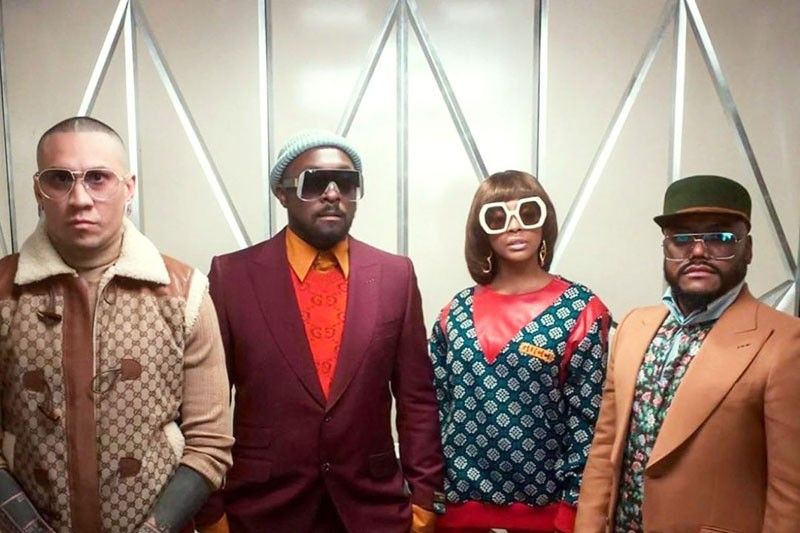 Will.i.am tried to dispel the speculation, saying that to concentrate on other projects, Fergie was actually getting a hiatus. Something changed somewhere between Will.i.am's first remark and the summer of 2017.
He announced that Fergie was no longer working with the group in June 2017. Since leaving the band, Fergie has been notably silent.
Will.i.am has confirmed in many interviews that Fergie moved from performing to concentrate on parenting her son. She also manages, with her family, a winery.
J. Rey Soul Takeover
J. Rey Soul (Jessica Reynoso) took over the vocals in 2018. The 2020 VMAs, for some audiences, were their first introduction to J. Rey Soul, but since 2018, she has worked with the Black Eyed Peas.
On their 2018 album, Master of the Sun Vol. 1, she made her first appearance. Although she is just now gaining recognition as a member of the group, she first became friends with them in 2013 after appearing on The Voice Philippines.
On their 2019 world tour, she joined the family and has been actively engaged in their latest album, Translation. In June 2020, Translation was unveiled with songs featuring Shakira, Tyga, French Montana, and Piso 21.
Conclusion
With a massive multicultural outlook, Black Eyed Peas made hip-hop, blurring racial and genre boundaries past distinction. To become one of the most commercially popular pop groups of the 2000s, they grew beyond their active rap origins.
They are regarded to be one of the most esteemed bands because they have produced works that abandon barriers and restrictions and have spread across all races, cultures, and ages. They are also some of the highest paid musicians.