In the early part of January 2021, Tanya Roberts passed away suddenly. With this loss, many people have begun discussing her film catalog. Tanya worked in Hollywood for over four decades, and her filmography is quite large.
She worked in both film and television, and her most famous role may have been (depending on your age) either on Charlie's Angels or as Donna's mom on That 70s Show.
We wanted to celebrate her career, so we have compiled a list of Tanya Roberts's career roles from worst to best. Have you seen any of them?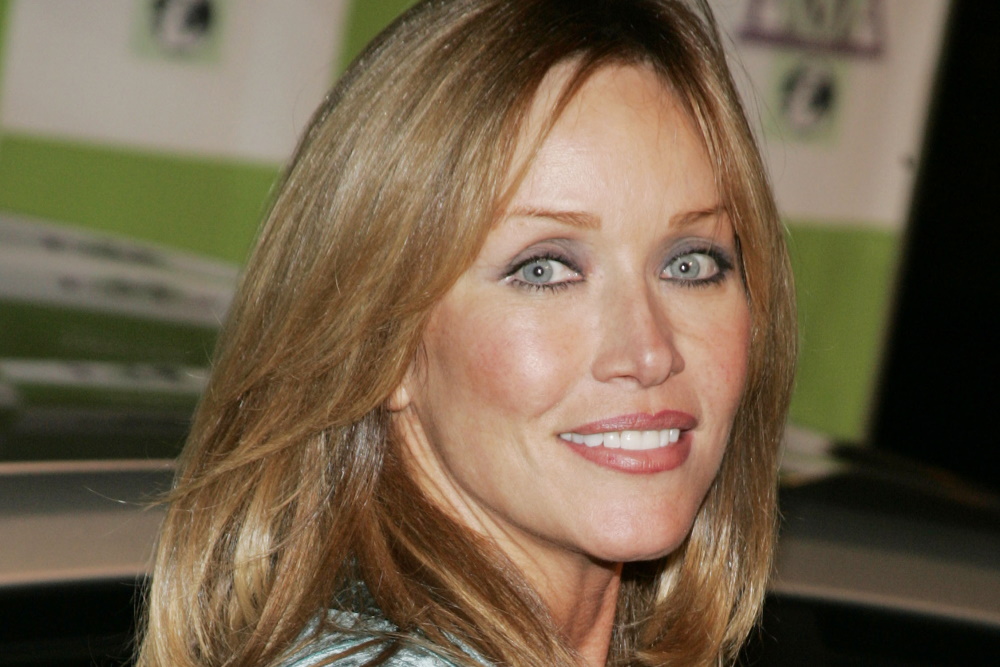 14. A View to a Kill (1985)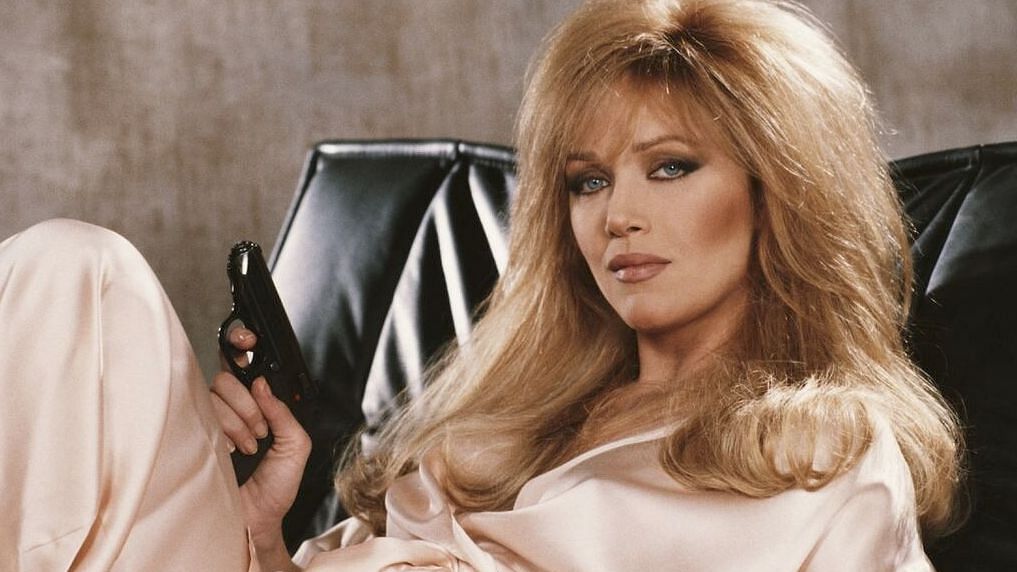 It is easy to see why one would think this is one of her best films, right? After all, what girl doesn't want to be a Bond girl? In A View to a Kill, she co-stars alongside Roger Moore, who was playing James Bond at the time.
Using sex symbol status, she stood out as Stacey Sutton.
Best Film, Worst Actress?
Though this is one of the best films she starred in, the role garnered her a worst actress win at the Razzie Awards.
Her acting may have been less than spectacular, but Bond girls (until Halle Berry) were not picked for their talents if you get what we are saying.
13. The Beastmaster (1982)
Tanya was a supporting character in this epic fantasy adventure, but she played a vital role. She played Kiri, a slave girl who was saved by Dar (played by Mark Singer).
She becomes the love interest of the well-built hero. Eventually, we learn she is a warrior.
Beauty and Power
The movie did well primarily because of Marc Singer and Rip Torn heading the film, but many people remember Tanya's role the most, as her beauty and power shone through in this film.
The movie was also riding a wave of fantasy films like Conan.
12. Sheena (1984)
This movie was adapted from a 1930s comic book. It follows the adventures of a girl who was raised by a mystical witch from the Tigora tribe.
As the young woman grew, the witch imbued her with a mystical power to be able to talk to animals. Eventually, the white man interferes, and Sheena has to use this power to save her mother and the tribe.
Athleticism
Roberts had already had success with her previous film, The Beastmaster, when she took this role.
The movie was one of her biggest hits because of that fan base, as well as her athletic capabilities.
11. Hearts and Armour (1983)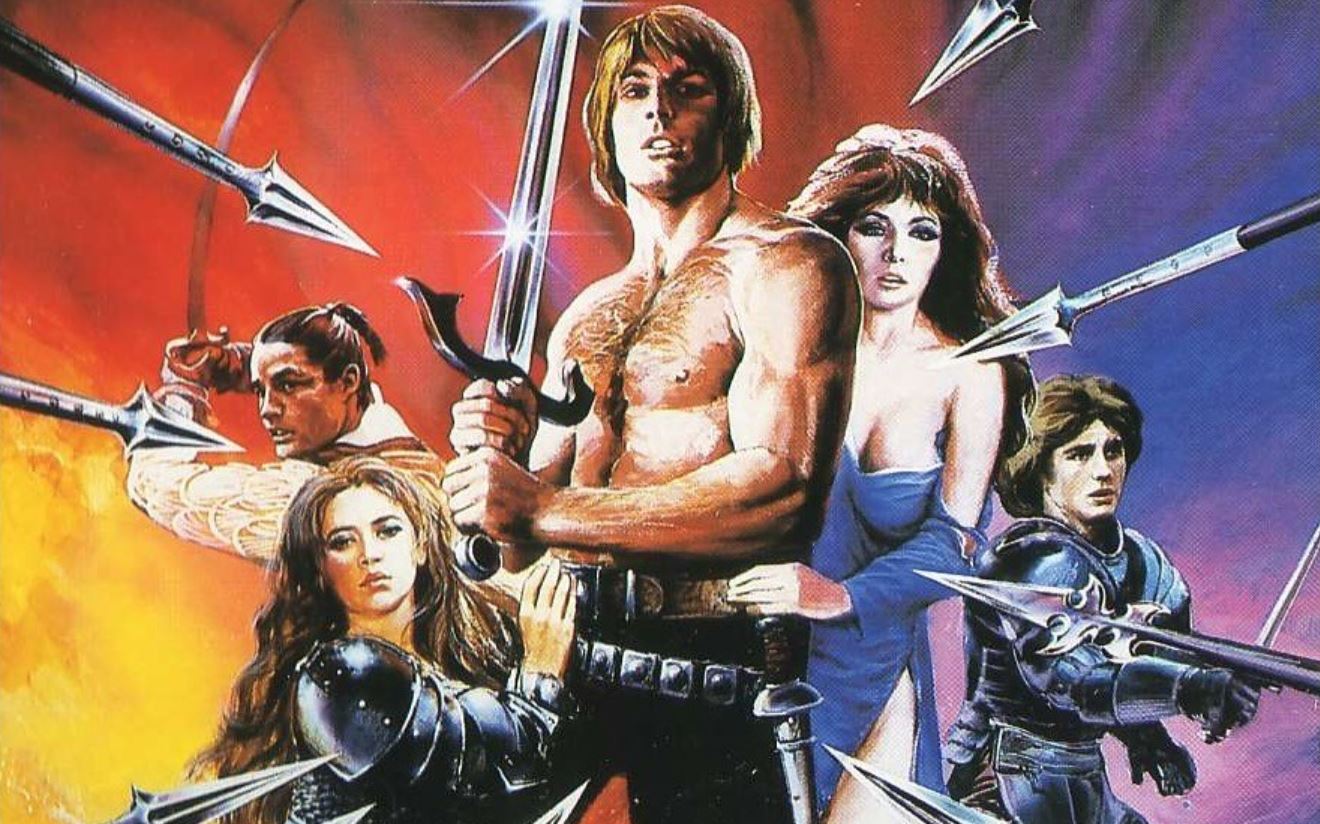 In 1983, she played in another fantasy film with a supporting role in this Italian adventure film. Set in the times of knights and crusades, the film was not well received for the story or acting, but the scenery and wardrobe were touted.
Roberts plays one of the troops attached to a young traveler through the lands that are under the crusade.
It's all in the Looks
She is not the lead, but when looking at the cast, she is one of the faces and names that is best known. She had some good dialogue, but like with so many of these movies in the 80s, the focus was put on her looks.
10. Tourist Trap (1979)
Like a lot of young actresses in the '70s, once Tanya started in horror movies, it was hard for her to escape them. Tourist Trap is one of many horror films that Tanya played a role in.
On a trip, a group of teens finds themselves unwilling pawns of a telekinetic psycho who likes to use his power to animate mannequins.
Tanya Roberts played Becky, one of the beautiful girls that almost makes it through the entire film.
Cult Classic Horror Film
The film had big-name appeal with Chuck Connors, but that was about all that got any attention for this film.
It is a cult classic, though, and many horror fans swear it is one of the best horror movies that no one saw.
9. Fingers (1978)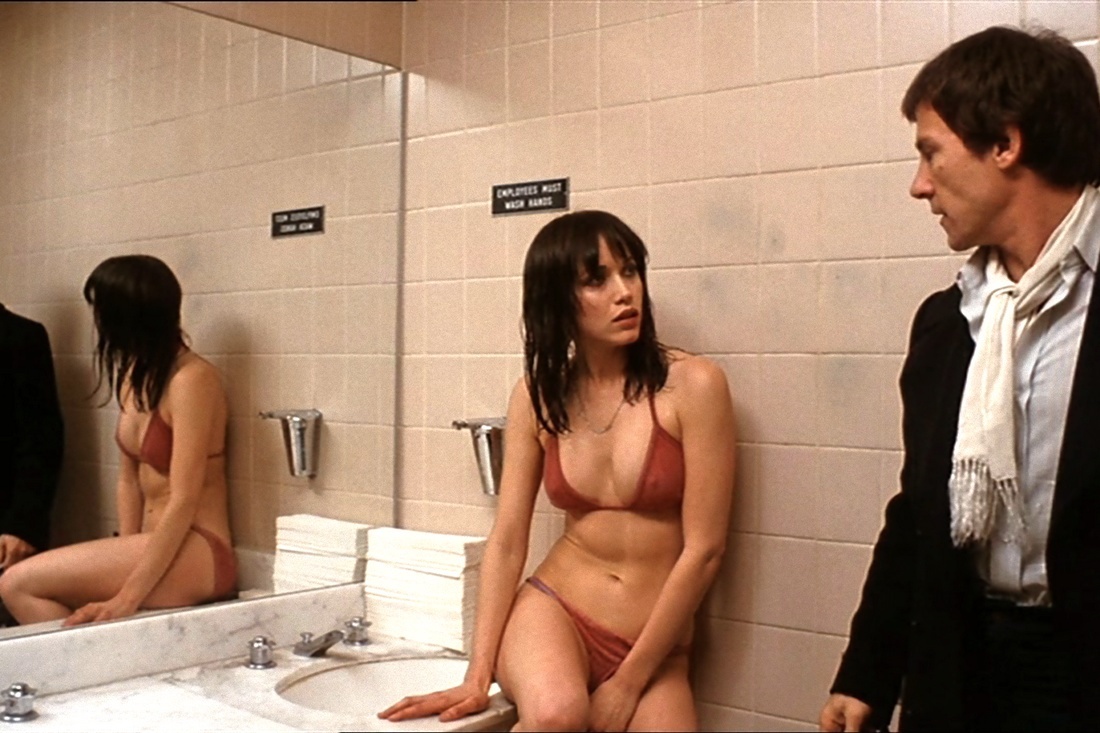 This movie was before her "big break" with Charlie's Angels. The film centers on a mentally disturbed man who is being torn in two different directions.
The cast of the film was spectacular, and that is why the movie ranks amongst one of her best.
Small Role with a Big-Named Cast
She had a small role as the object of the disturbed man's affection, so she was not one of the lead roles, for sure.
Though she did have a few good lines that cemented her sassy and sexy character in many people's memories. Plus, she spent her big scene in a bikini, so there is that, too!
8. Purgatory (1988)
This is one of the few films where Tanya earned the lead role. Her character, Carly, is a Peace Corps worker in Africa who finds herself innocently on the wrong side of the law.
She and her friend end up serving jail time in a corrupt jail where the pretty inmates are made to do horrible things. When her friend takes her own life, Tanya's character decides she needs to escape.
Depth of Role
The movie actually showed a bit of range when it came to acting, and that is why though this could be one of her best acting roles, although the movie was not great and was definitely a B-movie.
7. California Dreaming (1979)
Coming-of-age films are a right of passage. This film centers on a kid who moves from Chicago to California and just wants to fit in.
Eventually, he was introduced to a bunch of surfers and their girlfriends. One of the girlfriends, Stephanie, is played by Tanya Roberts. The role is a big one in that she is the significant other of one of the lead roles.
Believability
The role itself is also important, as she struggles with loving the guy but wanting him to think about the future. Tanya does a good job of playing the role of the high school girl getting ready to enter the world.
6. The Last Victim (1976)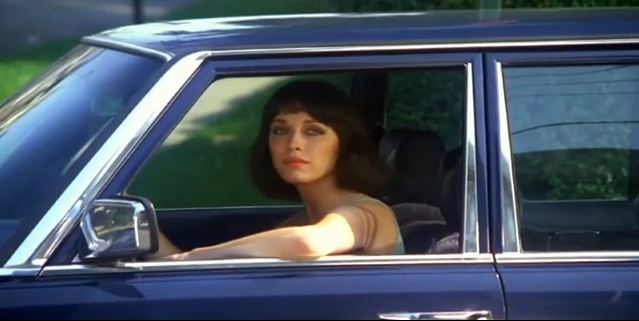 You couldn't have a list of Tanya Roberts best and worst films without her premiere film. This film was the first of many horror films that Tanya starred in.
Playing Nancy Ullman, she finds herself the object of affection for a psychotic woman killer.
Final Girl
It is a typical 70s B-movie horror film and is a predecessor to the slasher films that would round out the decade.
Her character figures out what is happening and uses her wiles to find a way to escape the killer's clutches. This means that Tanya may well have been one of the first "final girls" in horror movie history.
5. Body Slam (1986)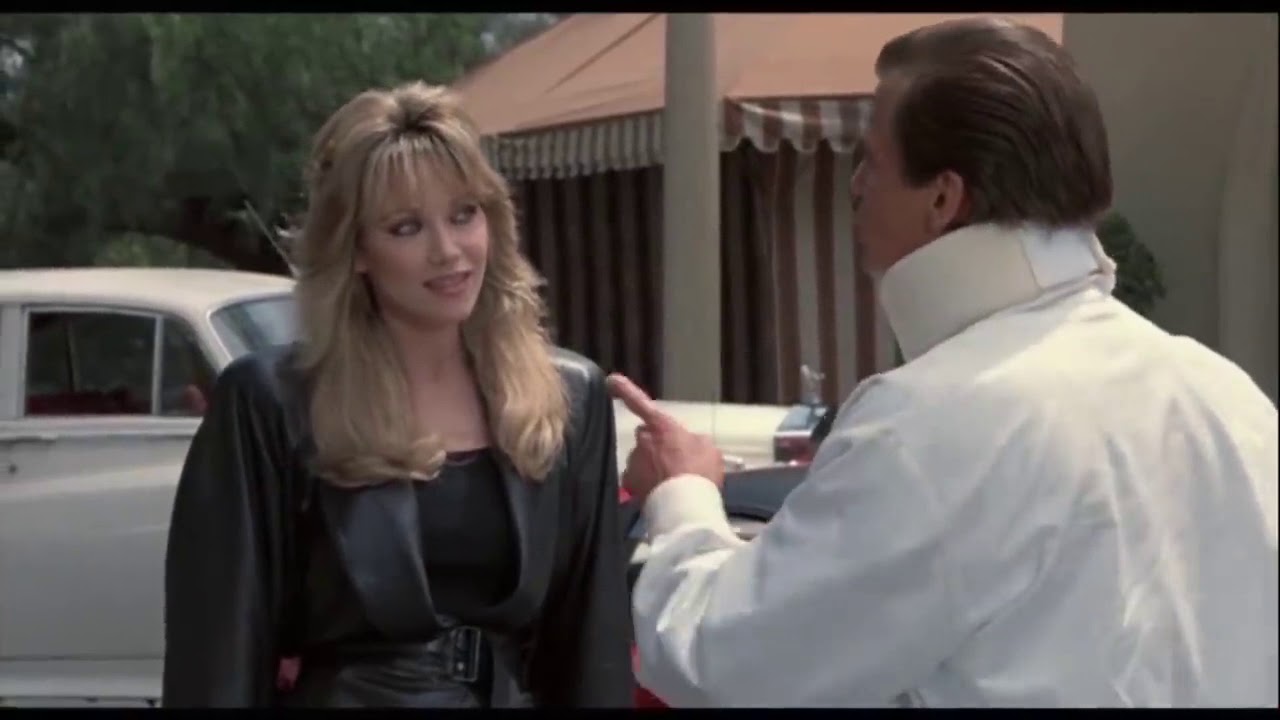 When a manager of a rock band finds himself in hard times, he begins to manage a wrestling duo, and business picks up.
Using the WWF's success with the rock-n-roll connection, the film has Tanya playing Candace Vandervagen, the love interest for the main character.
Subdued Role
The character was a little more subdued than some of her other roles, as she played a politician's daughter.
Even still, the role isn't that big in regards to the story, but her look and portrayal of the role still earn her a little attention. The movie also stars several real-life wrestlers, like Rowdy Roddy Piper.
4. Deep Down (1994)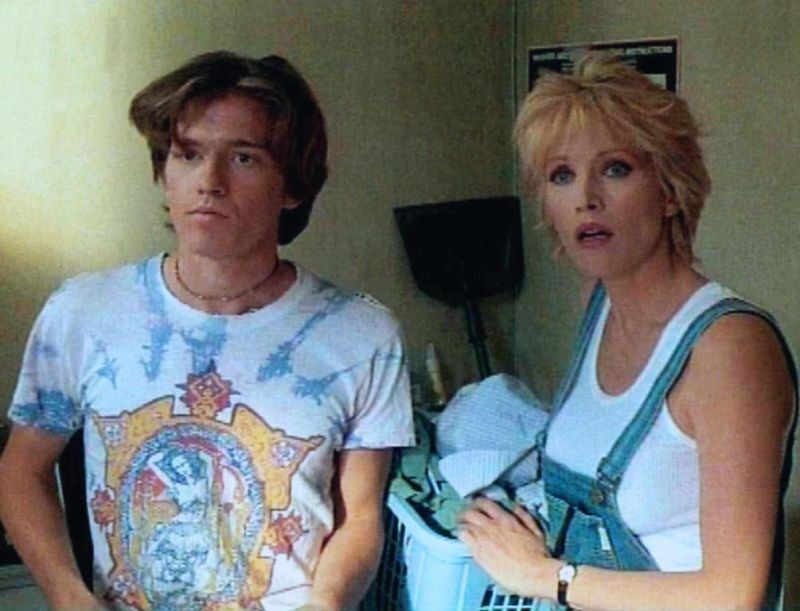 This is a thriller that has Tanya playing the wife of George Segal, whose character is very violent. A musician moves in next door, and soon the two are having an affair.
Femme Fatale
The role puts Roberts in the femme fatale role, and it is an intense watch. This is not so much because of Tanya's acting but because of the writing and the intensity of George Segal in the film.
Even still, the film wouldn't be what it was without Roberts's portrayal, and that is why this was probably one of the best roles she had.
3. Inner Sanctum (1991)
Another thriller, this movie has Tanya Roberts in the role of the villain. A woman who is left in a wheelchair after attempting to take her own life suspects her husband is cheating on her.
He is, and the caretaker (Lynn Foster) begins plotting to off his wife. The role was a bigger one than Tanya had had in quite a while.
Overshadowed but Good Delivery
With tons of screen time and a very intense character, this film stands out amongst all her roles.
She showed a different level of depth, though it still got a little overshadowed by some of the other talents in the cast.
2. Twisted Justice (1990)
She continued working in tons of great B-movies through the years, and one of these was Twisted Justice. The movie is set in the future where cops don't use guns.
She is the secretary for a P.I. who balks the rules as he tries to solve a case involving a psychotic criminal who likes to hurt women. The role was small, but like with everything she does, she stood out.
Beautiful Face and Voice
With her unique voice and beauty, it's hard to overlook her.
The movie didn't get much attention, but if you can find it, it is definitely worth a look if you're into low-budget films.
1. Murder Me, Murder You (1983)
Stacy Keach had a big hit in the 80s with The New Mike Hammer Show, but that wouldn't have been possible without this film. It was a TV movie, and Roberts played the famed P.I.'s secretary, Velda.
With a '40s vibe, she was perfect for this role and did it with a little bit of flair.
Small but Important
The character didn't continue on into the television show, but that doesn't mean that she didn't do a great job in the role.
It was a small part but a very important one to the story, and so it goes down as her best film role.
Summary
After all of those films, she eventually found popularity on television until she faded out of sight in 2005.
Her sudden and shocking passing may bring her body of work back into the view of many movie buffs. If you are one of those, you should check out some of the films above.