Samuel L. Jackson is a living legend, having entertained audiences for the past four decades. He continuously challenges himself with a variety of roles, from psychotic killer to middle-aged teacher, and entertains us further with his humor as a cartoon superhero, and his humility as a basketball coach.
From Tarantino to Disney, Jackson has shown he has a wide range of acting talent, capable of taking on any role. Let's take a look at some of Samuel L. Jackson's most iconic roles from his career so far!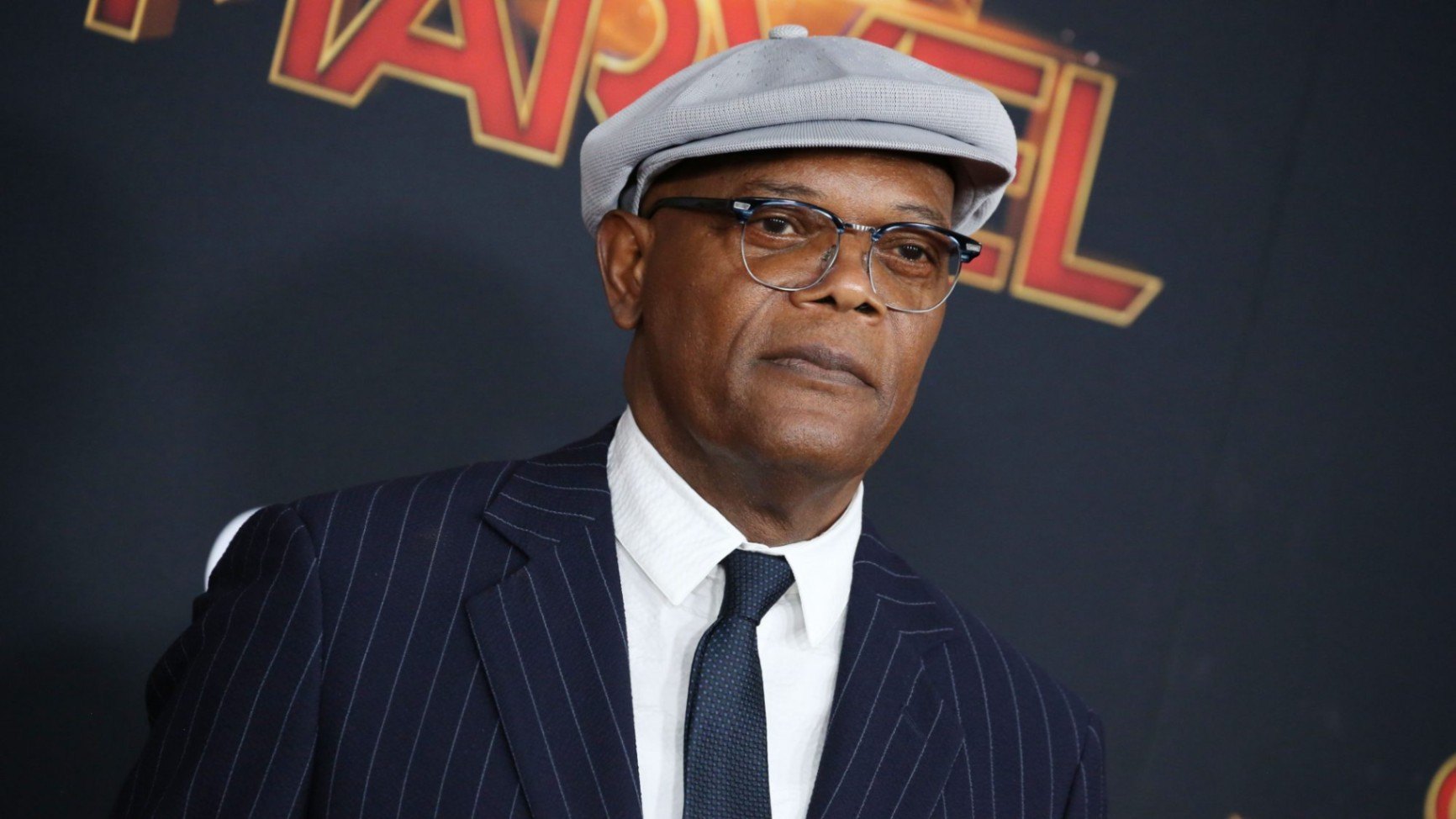 Trevor Garfield
In the movie One Eight Seven, Jackson plays the role of a science teacher caught up in gang trouble with students who continuously bully him for various reasons.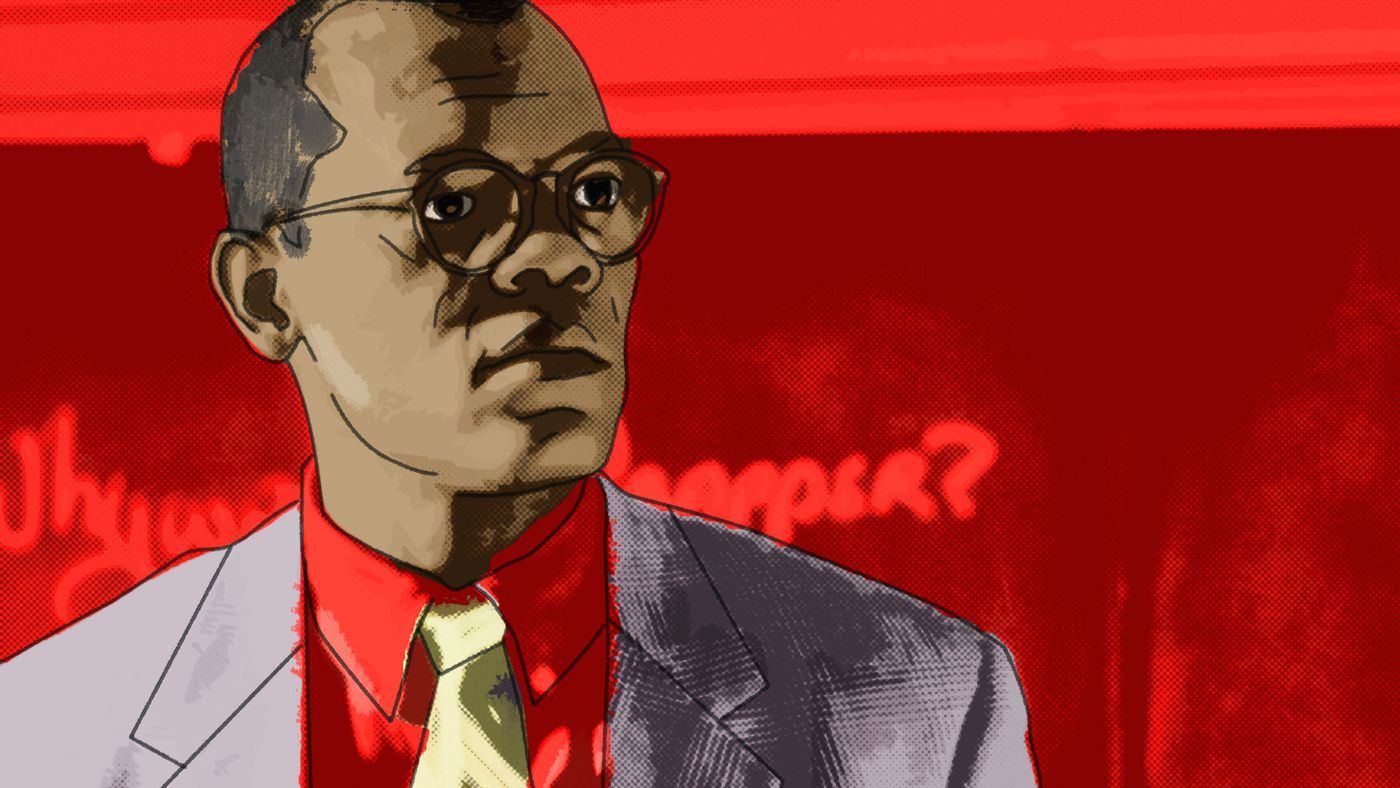 Playing Trevor Garfield, he reaches out to the school administration and they disregard his concerns entirely and he has no option but to live under these dangerous circumstances.
The portrayal of Garfield was excellent throughout and he completely embodied a man on the brink.
Abel Turner
In Lakeview Terrace, Jackson plays neighbor to a recently married interracial couple whom he doesn't trust.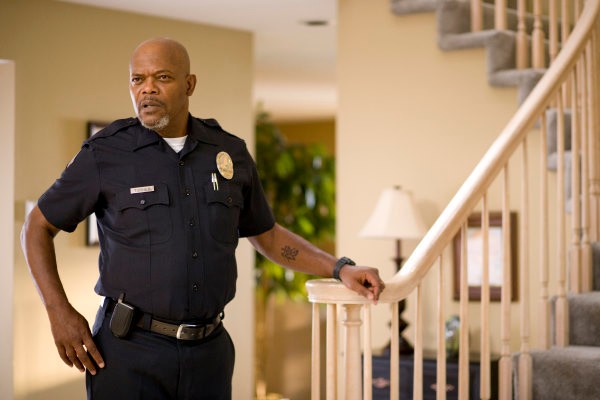 Jackson's character goes to extreme limits just to make the couple leave the neighborhood before finally plotting to get rid of them once and for all.
For many, Abel Turner is a memorable character because it relates to how people with authority could create problems in someone's life.
Doyle Gipson
In Changing Lanes, Jackson portrays Gipson, a husband, father, and alcoholic, who is struggling through adversity as he tries to hold his life together.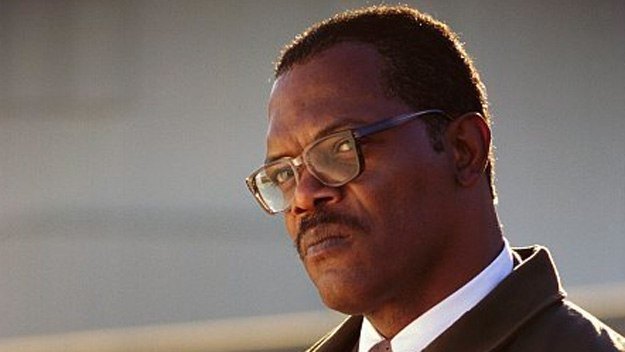 Jackson's character appeals to a person's morality to do good and turn yourself into your best version to overcome all the previous mistakes you had done.
Jackson's flawless acting again added strength and resilience to the role.
Lieutenant Danny Roman
Jackson, in The Negotiator, is trying to overcome charges of homicide and corruption to prove his innocence. He decides to take people hostage in order to have a final chance to prove his innocence.
This movie has some great action scenes where Jackson takes out corrupt officers trying to kill him and ultimately gets his hands on the actual perpetrator to prove his innocence with the help of a senior in the department.
It's a great movie to watch as it shows an intense Jackson who had yet to be seen in action movies. This role displayed his commitment and dedication towards being a versatile actor.
Coach Ken Carter
In Coach Carter, Jackson plays a basketball coach set on helping his players succeed not only on the court but in school and in the real world as well.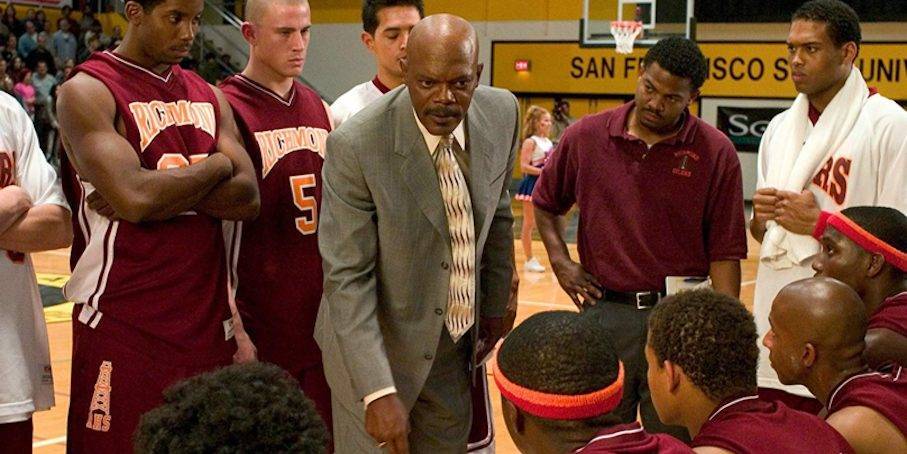 This film is based on the true story of real-life Ken Carter and his basketball team in Richmond, Virginia, of whom he famously forfeited a game during their undefeated season in 1999 after they were all receiving poor grades in their classes.
This has been a famous role of Jackson's and has been one of the roles of his with the highest moral compass. Jackson's endearing, uplifting attitude earns your respect throughout the film.
Agent Neville Flynn
With a wholly outrageous concept, Snakes on a Plane, would not have been the success it was without Jackson at the helm.
Agent Flynn is tasked with moving a high-profile witness to a gang-related trial across the country, however the gang, in a last-ditch effort to murder the witness releases deadly snakes while the plane is in flight.
When it was released, the title and concept quickly went viral, and many famous quotes hit the mainstream, along with many spinoffs and comedy sketches. With Jackson as the leading man, it was definitely one of his most iconic roles in an unforgettable film.
Major Marquis Warren
In Quentin Tarantino's The Hateful Eight, Jackson plays Major Warren, whose witty character is so captivating, he shines brightly in Eight.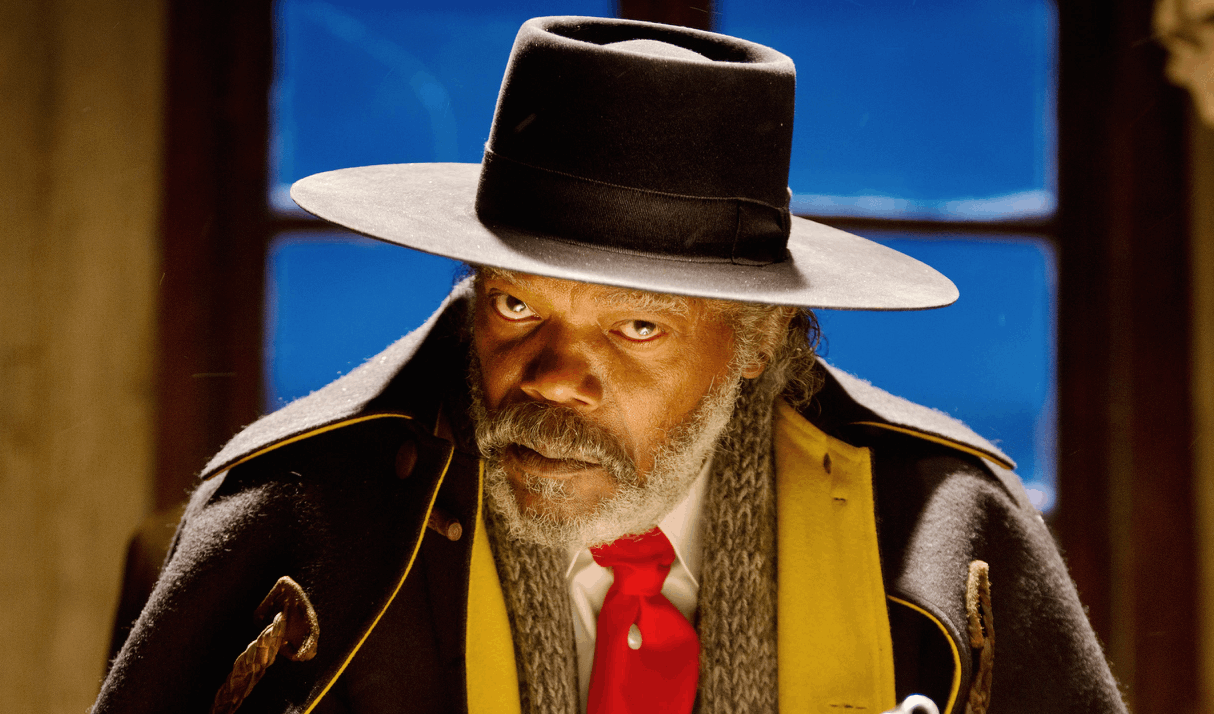 With the film relying on its use of dialogue throughout, Jackson delivers a lengthy, mesmerizing monologue that shows how strong his acting chops are, keeping you hanging on every word.
Jackson and Tarantino have found a good stride together, and Jackson has starred in the famous director's films many times, more of which we'll find on this list.
Richmond Valentine
In Kingsman: The Secret Service, we see another side of Jackson's acting chops, by way of Richmond Valentine, the narcissistic and psychopathic antagonist. He is on a mission to reduce the global population by making humans kill each other to save the Earth's natural resources from being exhausted.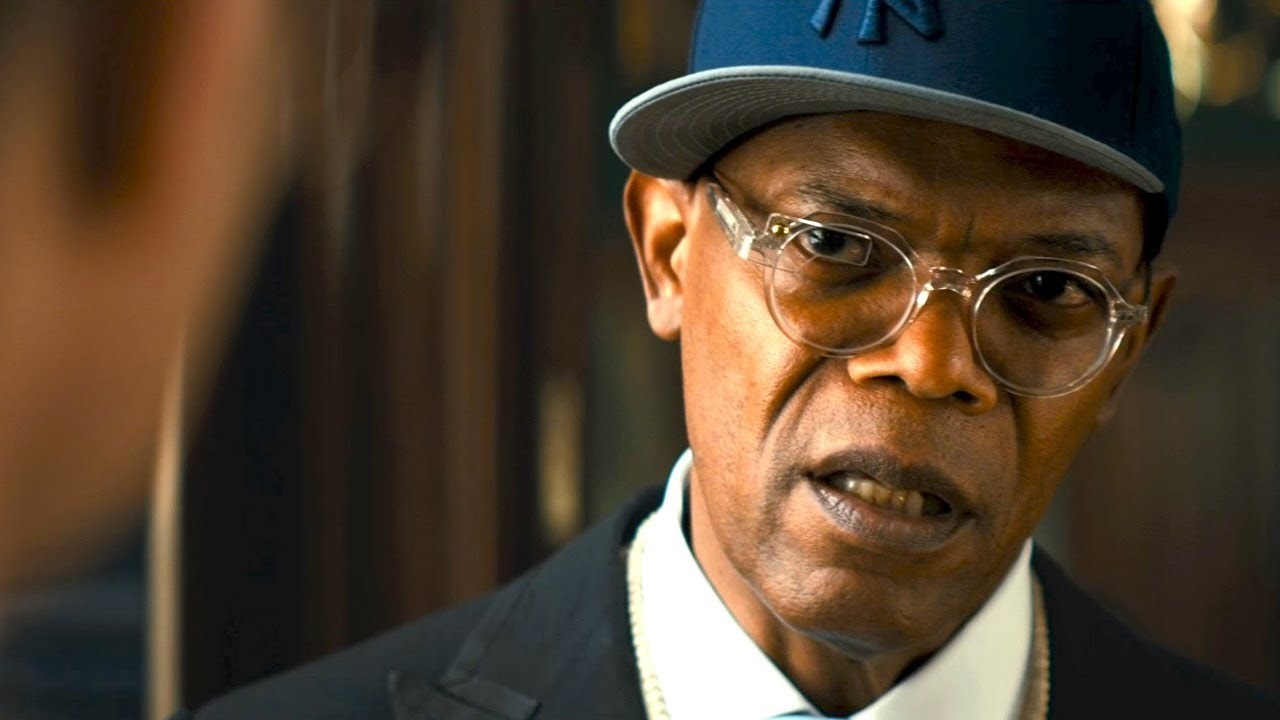 Despite his despicable motives, we still get to enjoy the humor Jackson often injects into his roles. Jackson perfectly executes a chilling and eccentrically 'cool' character with a sense of humor, who shoots an officer point-blank and then acts humorously about what happened.
This portrayal is not just iconic. It is revolutionary in that it changed how villains were usually portrayed as serious and all-powerful. Here we get to experience a character who is himself openly scared yet ready to destroy an entire generation just to fulfill his vicious desires.
The Incredibles
Frozone in The Incredibles was one of the most-liked characters due to his super abilities and the humor he brings throughout the movie to lighten the mood in tense situations.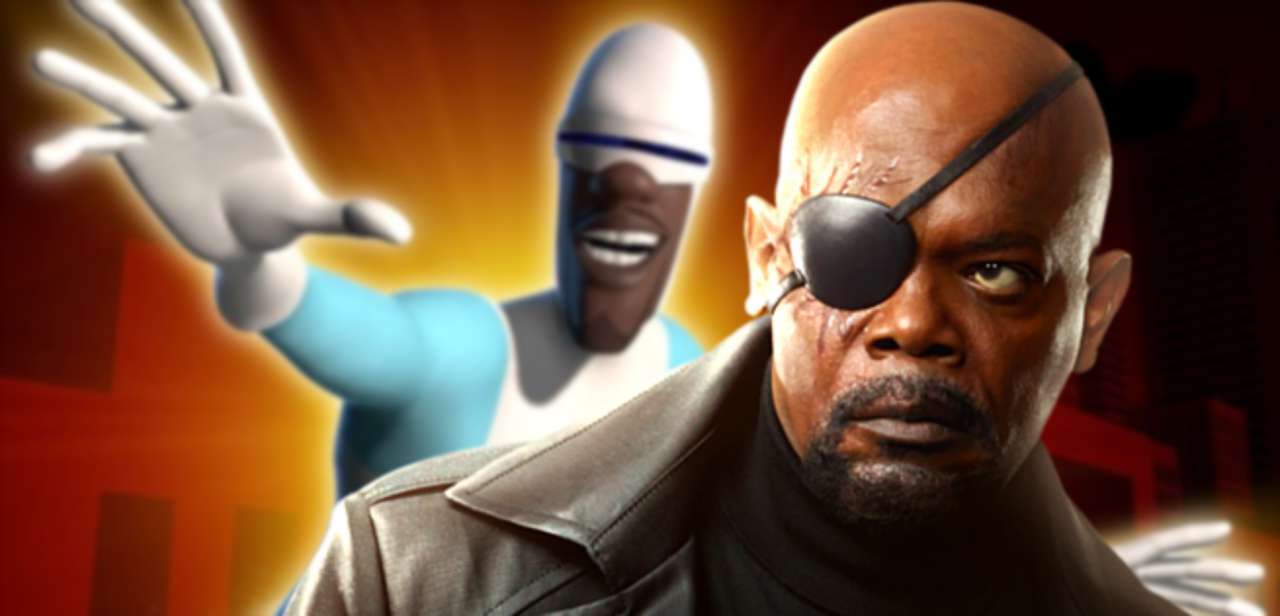 The film is about a superhero family with differing abilities teams up to fight crime and mostly super villains and is accompanied by others like Frozone to help in their missions.
We receive the best of Jackson as not only is his voice acting the perfect portrayal of Frozone, but it is also a fantastic blend of comedy and action.
Stephen "Big Daddy" Bennett
Starring as "Big Daddy", Jackson plays head slave and loyal employee of the Candieland plantation. He is the secondary antagonist who conspires against the lead characters.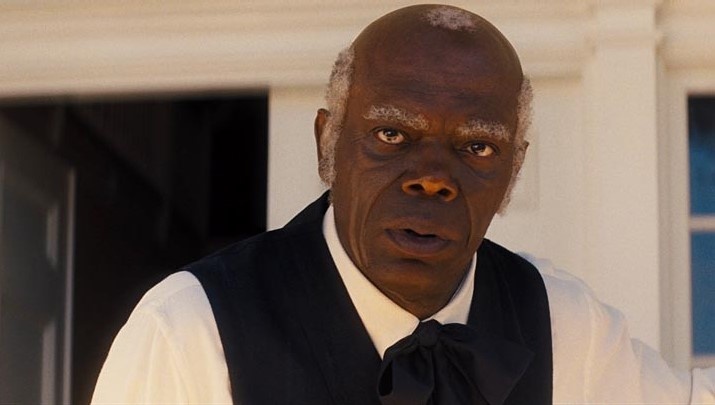 Though not appearing until the final hour of the 2 hours 45-minute film, Jackson plays the character as a cunning and secretly intelligent advisor to the plantation owner, who operates solely in the best interest of the plantation.
Another Tarantino film, Jackson easily makes his presence known in a star-studded cast full of incredible performances.
Nick Fury
In the Marvel Cinematic Universe (MCU), Jackson brings us his portrayal of the character Nick Fury. A universe based entirely on the novels' Marvel adaptation, we see beloved superheroes coming together and joining forces to defeat evil.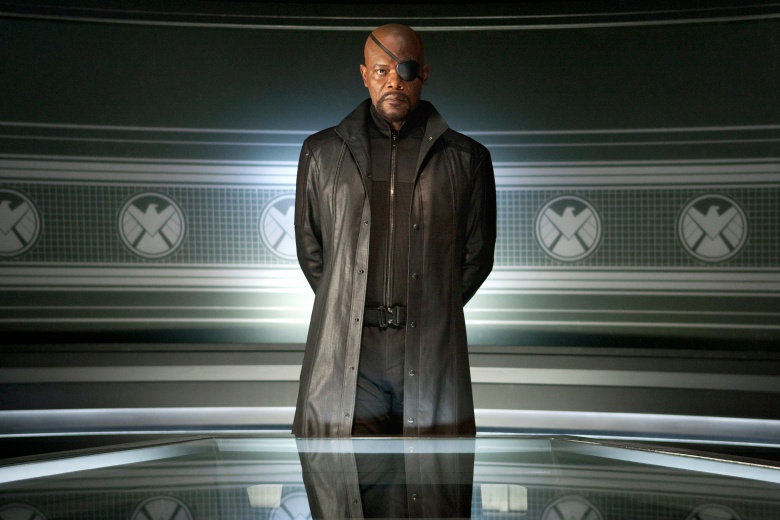 Nick Fury, the head of S.H.I.E.L.D, acts as the glue that keeps all of the Marvel action heroes together and is assigned the responsibility of introducing a number of chief characters and starting the initiative to make them operate as a team.
Jackson's portrayal of Nick Fury is so influential that the comic book character has been redesigned to Jackson's likeness. Nick Fury is also considered one of the most popular cameos in the MCU.
Elijah Price
Jackson plays a secret supervillain in Unbreakable. As a disabled person who has a rare condition that causes him to suffer bone fractures easily, he sets out to find his unbreakable counterpart by committing numerous acts of violence.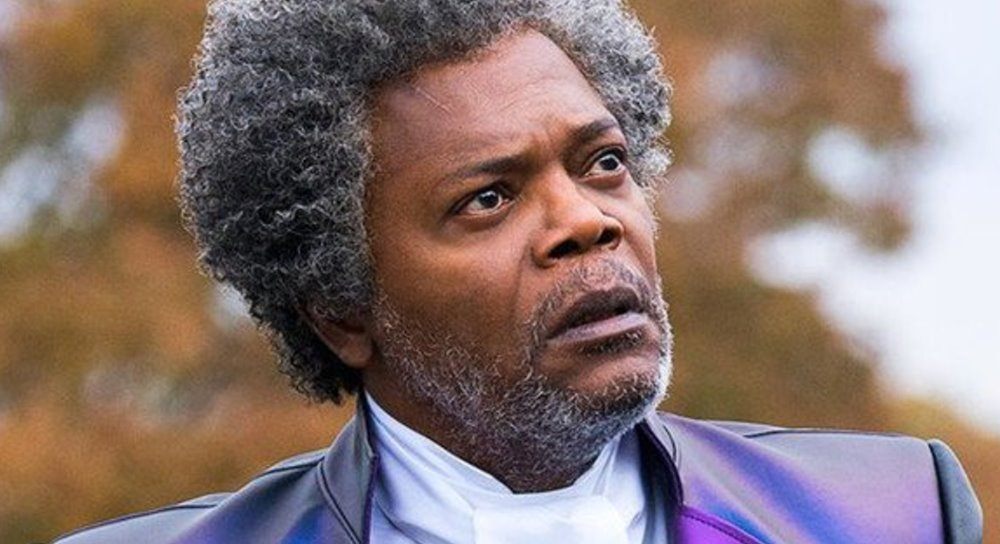 In Elijah Price, we see another flawlessly portrayed character who is evil to his core, but yet again, convincing in his friendliness and seeming innocence.
Even in a negative role which was not a typical scenario for him at the time of this movie's release, Jackson was known for his surprising abilities to get the audience to root for him.
Jules Winnfield
Surely his most iconic role, simply for the pure pop culture of it, Jackson plays the role of hitman Jules Winnfield in the Tarantino film Pulp Fiction.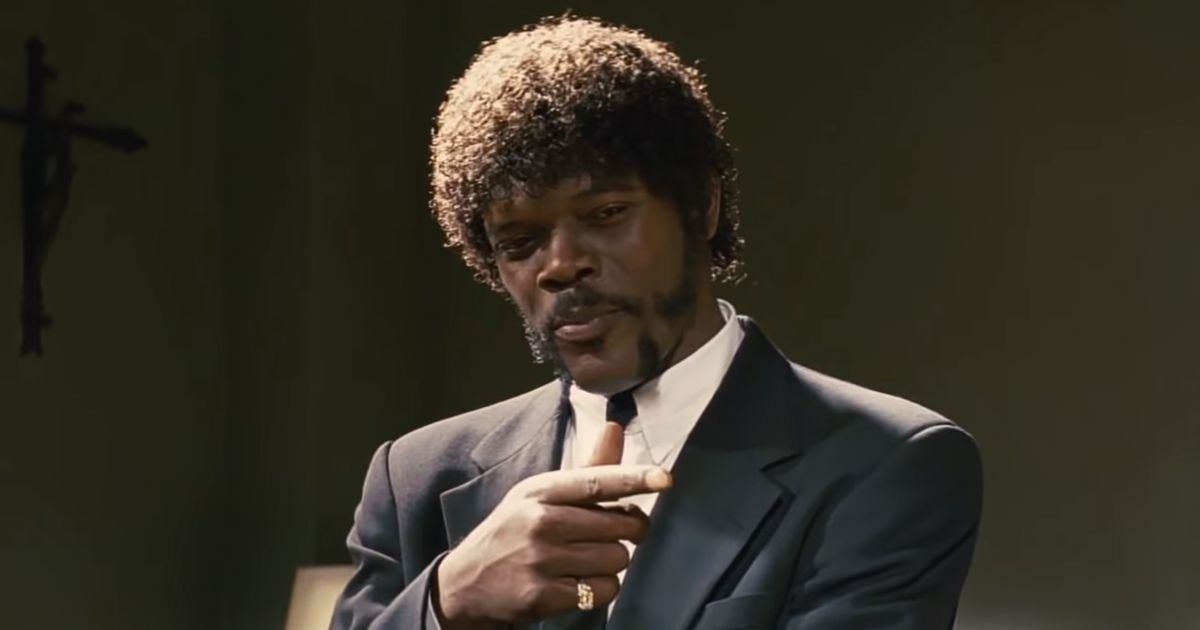 This role also served as the benchmark for other psychological thrillers to follow and, most importantly, established Jackson's reputation as one of the leading actors in complex roles, long dialogue deliveries, and the ability to grab the audience's attention.
Pulp Fiction was the most important movie of Jackson's long career as it settled him as one of the most charismatic and determined actors in Hollywood's competitive industry and became one of the defining pathways of his career.
Conclusion
If we have seen one thing from all these different roles and performances, it's that Jackson is as versatile of an actor as you get. Even just within the genre of superhero films, Jackson has proved that he can play both superhero and supervillain. From slave to hitman, broke to super-rich, Jackson can play anything.
Jackson has inspired a generation of new and different actors to learn and see how you could break stereotypes of villains and shape the whole of characters to your style of acting as in MCU. He is undoubtedly an actor that will never be forgotten!