Sports are an exciting form of entertainment, and athletes are entertainers in their own right. People enjoy watching them pass the ball, fight their opponents, and run to the finish line, as well as anticipate their breathtaking paths to championships, failures, controversies, and comebacks.
That is why some athletes find their way into the entertainment industry to become full-fledged movie actors and actresses. You'd be surprised how some of these top celebrities started off their careers in sports before they took up acting.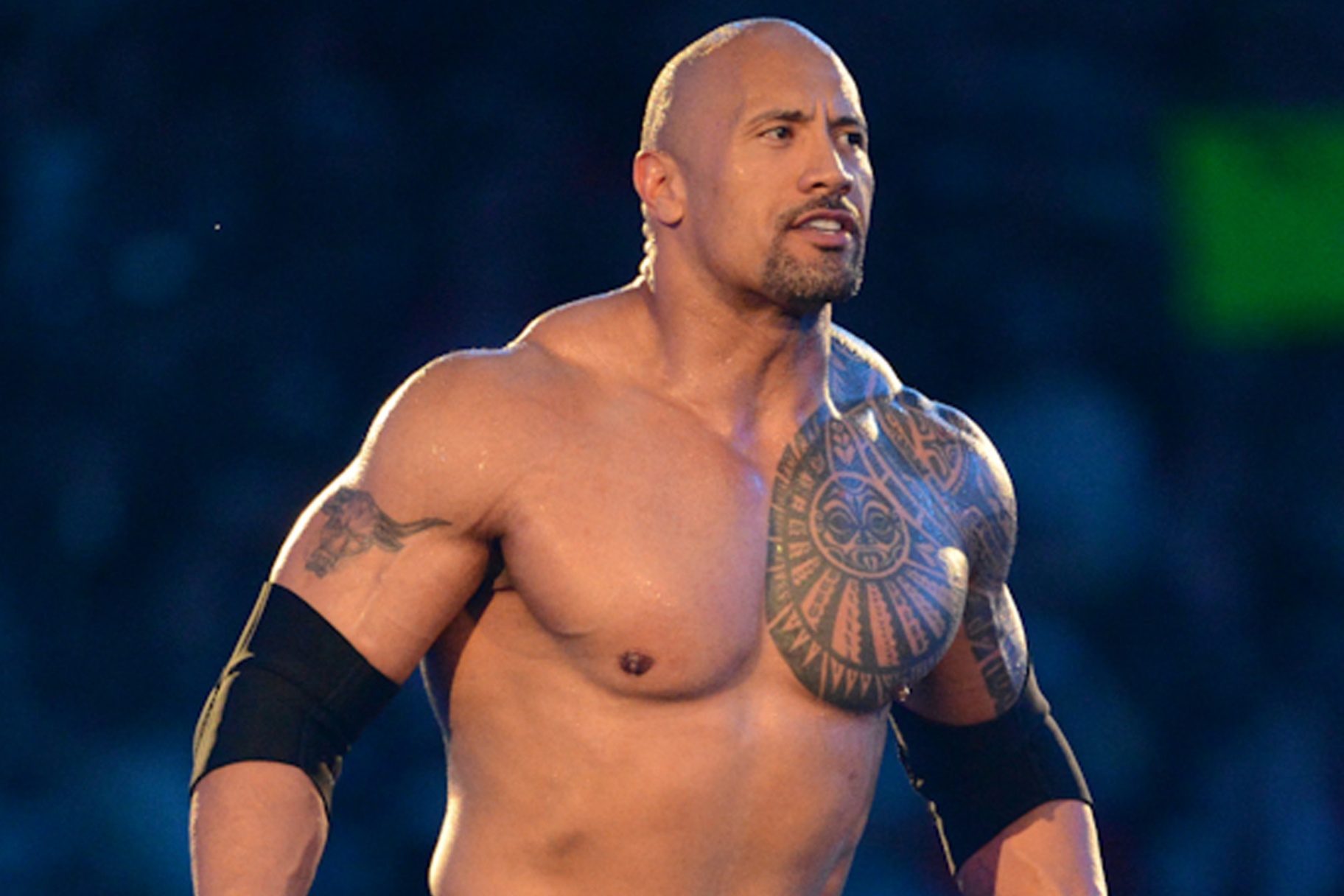 Jason Statham - Diving
Before becoming one of the most sought-after action stars in Hollywood, Jason Statham was an avid football player and diver and was a member of the British national diving team. Prior to driving cars and taking out bad guys on screen, the actor even participated in the 1990 Commonwealth Games.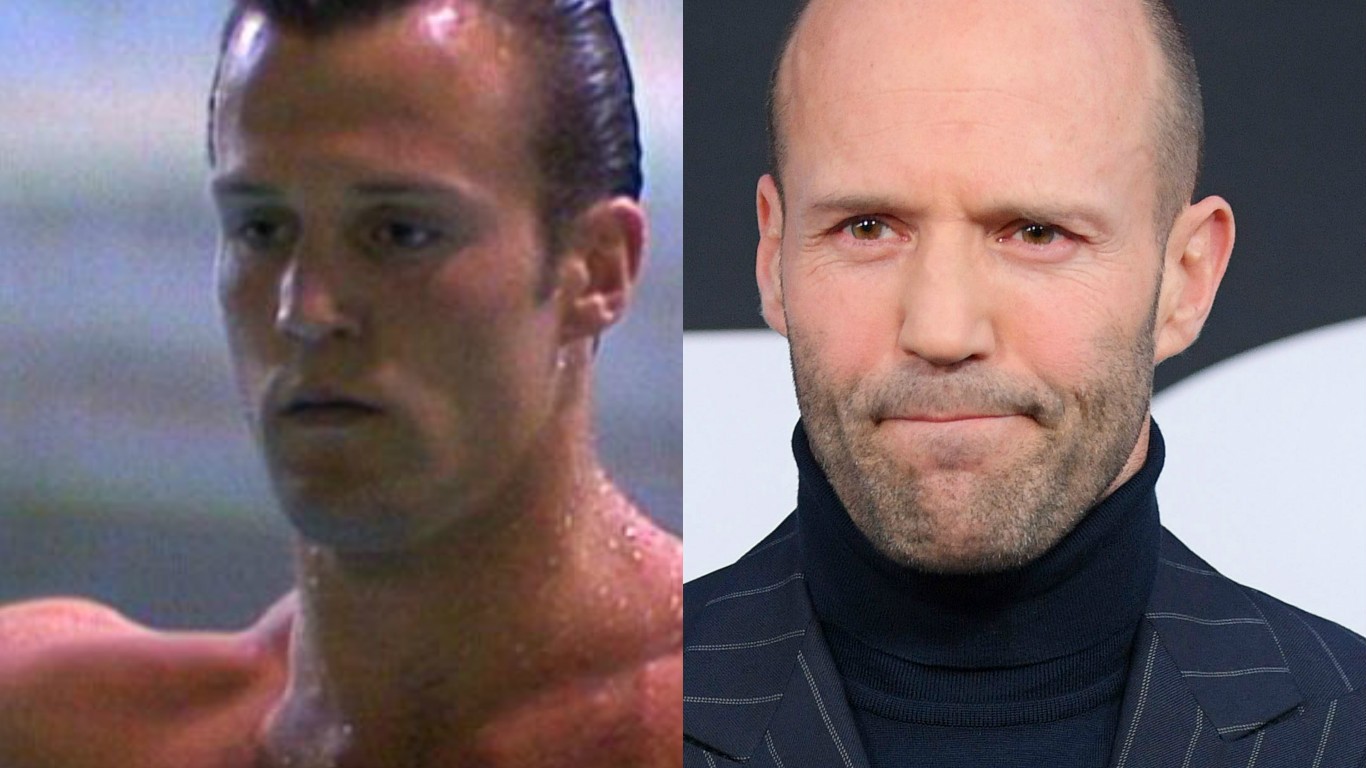 Statham is known for his antihero characters in action-thrillers, most notably as Frank Martin in the Transporter trilogy, Arthur Bishop in The Mechanic and its sequel Mechanic: Resurrection, and Deckard Shaw in the Fast & Furious franchise.
He was also attributed with the resurgence of action movies in the 2000s and 2010s, with his films from 2002 to 2017 generating around $1.5 billion in ticket sales.
Ronda Rousey - Judo / Mixed Martial Arts / Professional Wrestling
American actress Ronda Rousey appeared as a tough woman in the action films The Expendables 3, Furious 7 (the seventh installment in the Fast & Furious movie franchise), and Mile 22. This is not surprising as Rousey has been involved in combat sports since an early age.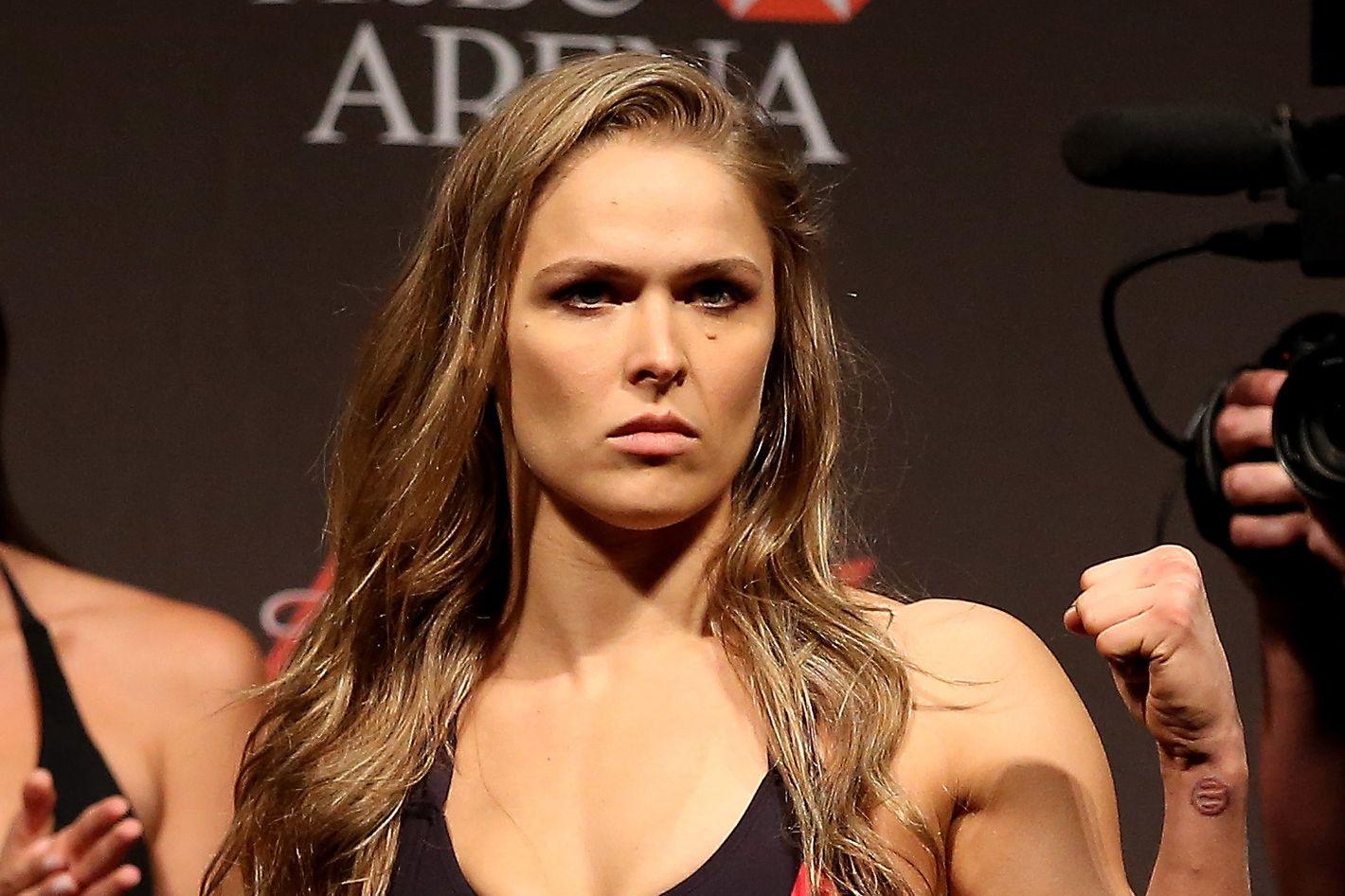 Rousey started practicing Judo at the age of 11 and at the age of 17, she became the youngest judoka to qualify for the 2004 Olympic Games in Athens. Following that, she won the gold medal at the World Junior Judo Championships in 2004 and a bronze medal at the 2008 Beijing Olympics.
She went on to pursue mixed martial arts (MMA), becoming the last Strikeforce Women's Bantamweight Champion and the first UFC Women's Bantamweight Champion. Rousey successfully defended her UFC belt six times and became the first female fighter to be inducted into the UFC Hall of Fame in 2018. That year, she became a pro wrestler in the WWE and eventually won the Raw Women's Championship.
Terry Crews - American Football
Who isn't be familiar with Terry Crews and his hulk-like figure and funny on-screen characters? But his massive body was not just made for the movies like the White Chicks, the actor actually played professional football.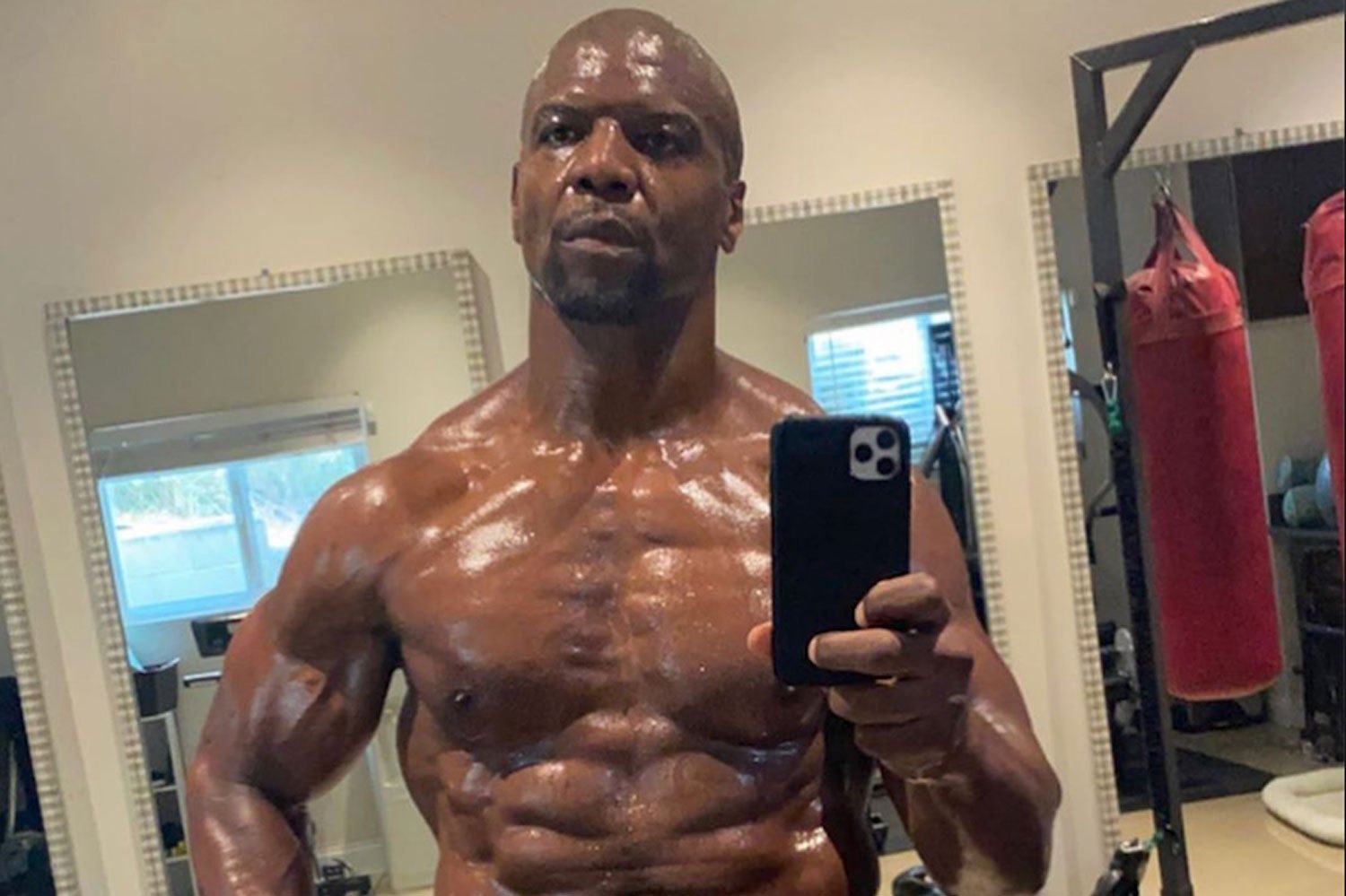 Crews had a full athletic scholarship playing as a defensive end for the Western Michigan University (WMU) Broncos, earning All-Conference honors and winning 1988 Mid-American Conference Championship.
He was eventually drafted by the Los Angeles Rams in the 11th round of the 1991 National Football League (NFL) draft. Crews, who plays the role of Terry Jeffords in the sitcom Brooklyn Nine-Nine, also played for the San Diego Chargers and the Washington Redskins.
Arnold Schwarzenegger - Bodybuilding
Prior to his days as an action superstar, Arnold Schwarzenegger was a prominent figure in professional bodybuilding. He started lifting weights at 15 and by the age of 20, he won the Mr. Universe title before going on to win Mr. Olympia seven times. Schwarzenegger is considered the greatest bodybuilder of all time.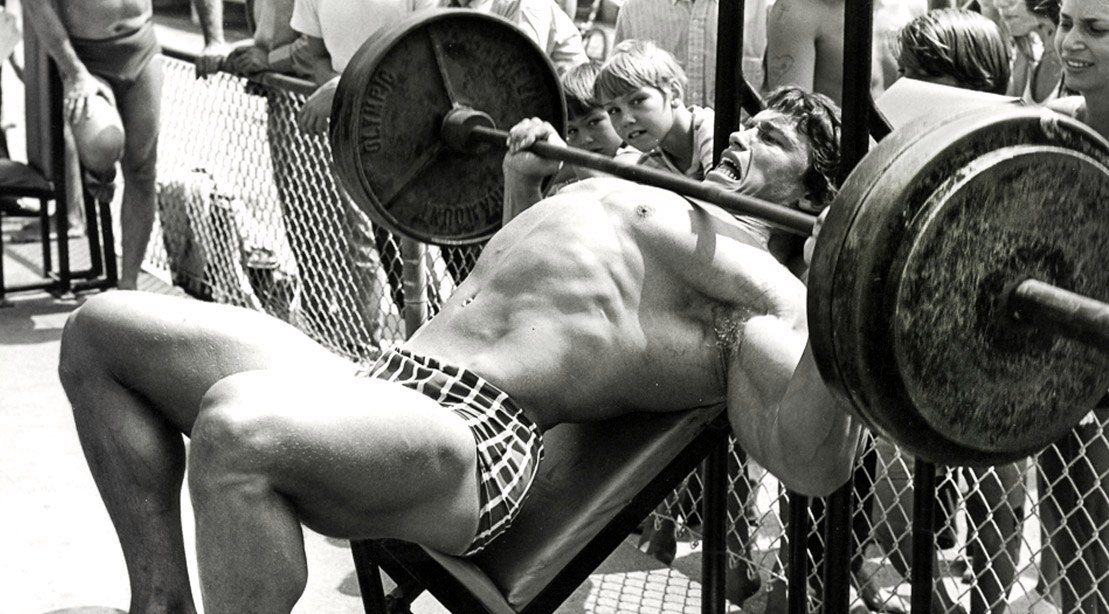 He went on to become one of the biggest action film stars in Hollywood after retiring from bodybuilding. He started acting in 1977 with his appearance in the bodybuilding documentary Pumping Iron and followed it up with his breakthrough movie Conan the Barbarian.
He quickly rose to fame with his critically and commercially successful 1984 sci-fi film The Terminator. With his popularity, he was elected twice as governor of California, serving from 2003 to 2011.
Dwayne 'The Rock' Johnson - Professional Wrestling
While most moviegoers nowadays would recognize Dwayne Johnson as one of Hollywood's most bankable actors, he used to be a professional wrestler known as The Rock. Considered one of the greatest professional wrestlers of all time, Johnson's accomplishments include 10 world championships, two Intercontinental Championships, five Tag Team Championships, and much more!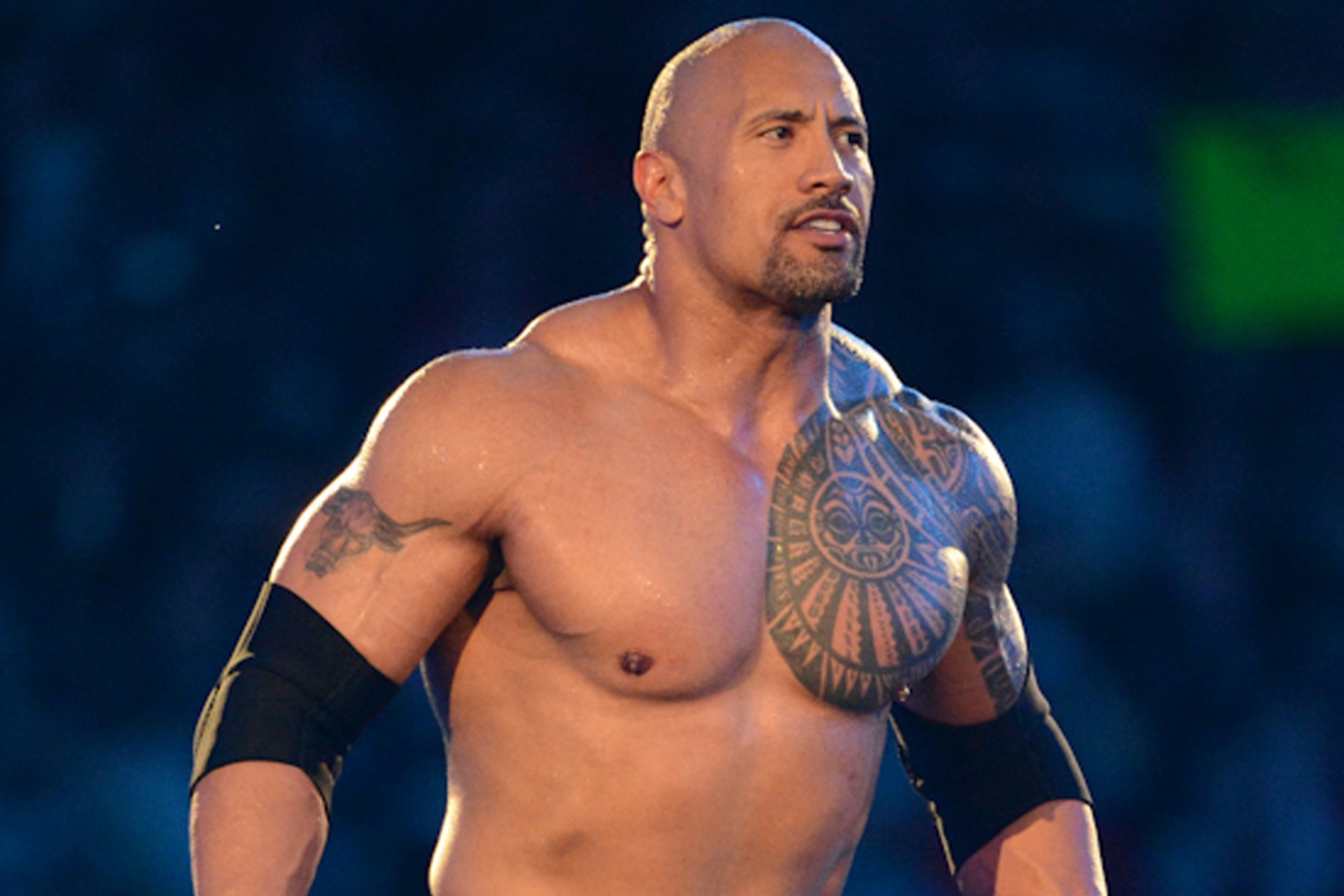 His movie debut was in the 2001 action-adventure film The Mummy Returns but he got his first leading role in its spinoff movie The Scorpion King in 2002.
His other box-office hits include 2007's The Game Plan, 2016's Central Intelligence alongside comedian Kevin Heart, and 2018's action-thriller Skyscraper. Johnson is also part of some of Hollywood's biggest film franchises, namely G.I. Joe, Jumanji, and Fast & Furious.
Caitlyn Jenner - Decathlon
You may know Caitlyn Jenner as a TV personality and trans woman who appears on the show Keeping up with the Kardashians alongside daughters Kendall and Kylie Jenner, ex-wife Kris Jenner and stepdaughters Kourtney, Kim, and Khloé. Prior to her transition, she was known as Bruce Jenner, an Olympic gold medal decathlete.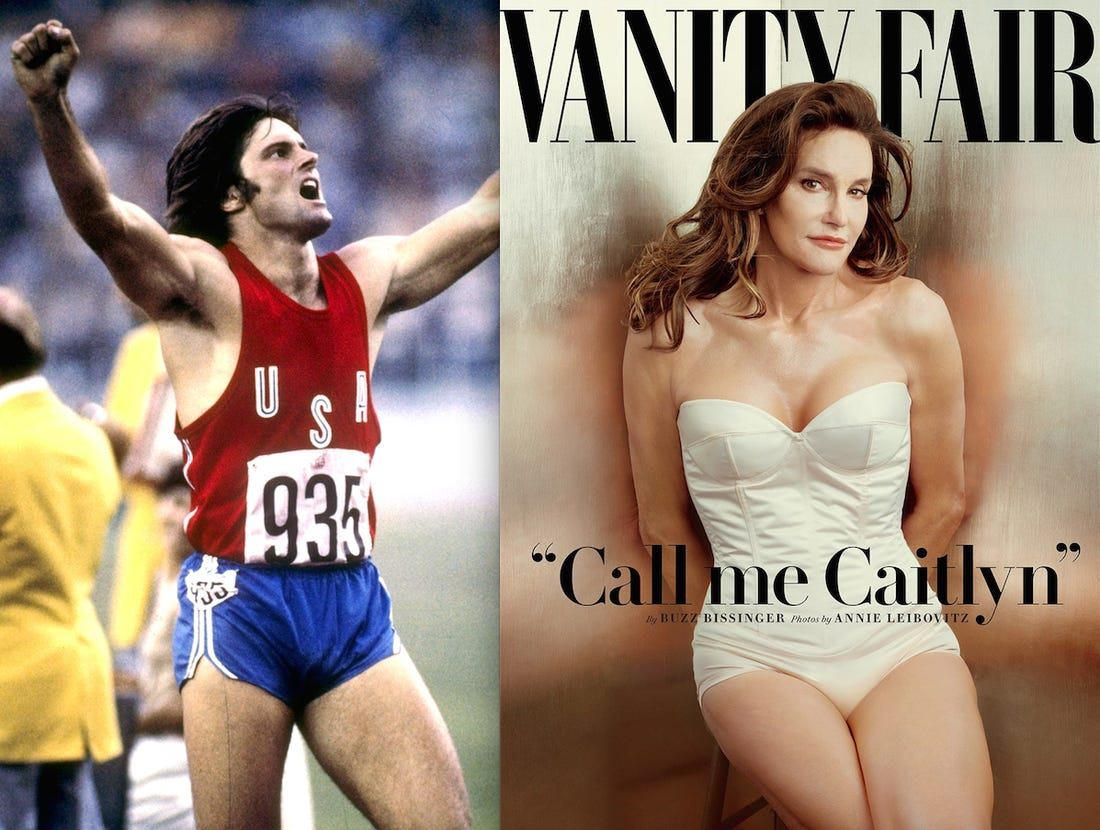 Jenner played American football in college for the Graceland Yellowjackets before incurring a knee injury made Jenner decide to shift to the decathlon.
Jenner's career as a decathlete spanned six years and during this period, Jenner placed fifth at the 1972 U.S. Olympic trials, became the American champion in the 1974 men's decathlon event, won the 1975 French national championship, won gold at the 1976 Montreal Olympic Games, and set various world records.
Forest Whitaker - American Football
Academy Award-winning actor Forest Whitaker played quarterback at Palisades Charter High School and received a football scholarship to attend California State Polytechnic University. However, he sustained a back injury that forced him to shift his major to music, which ultimately led to his acting career.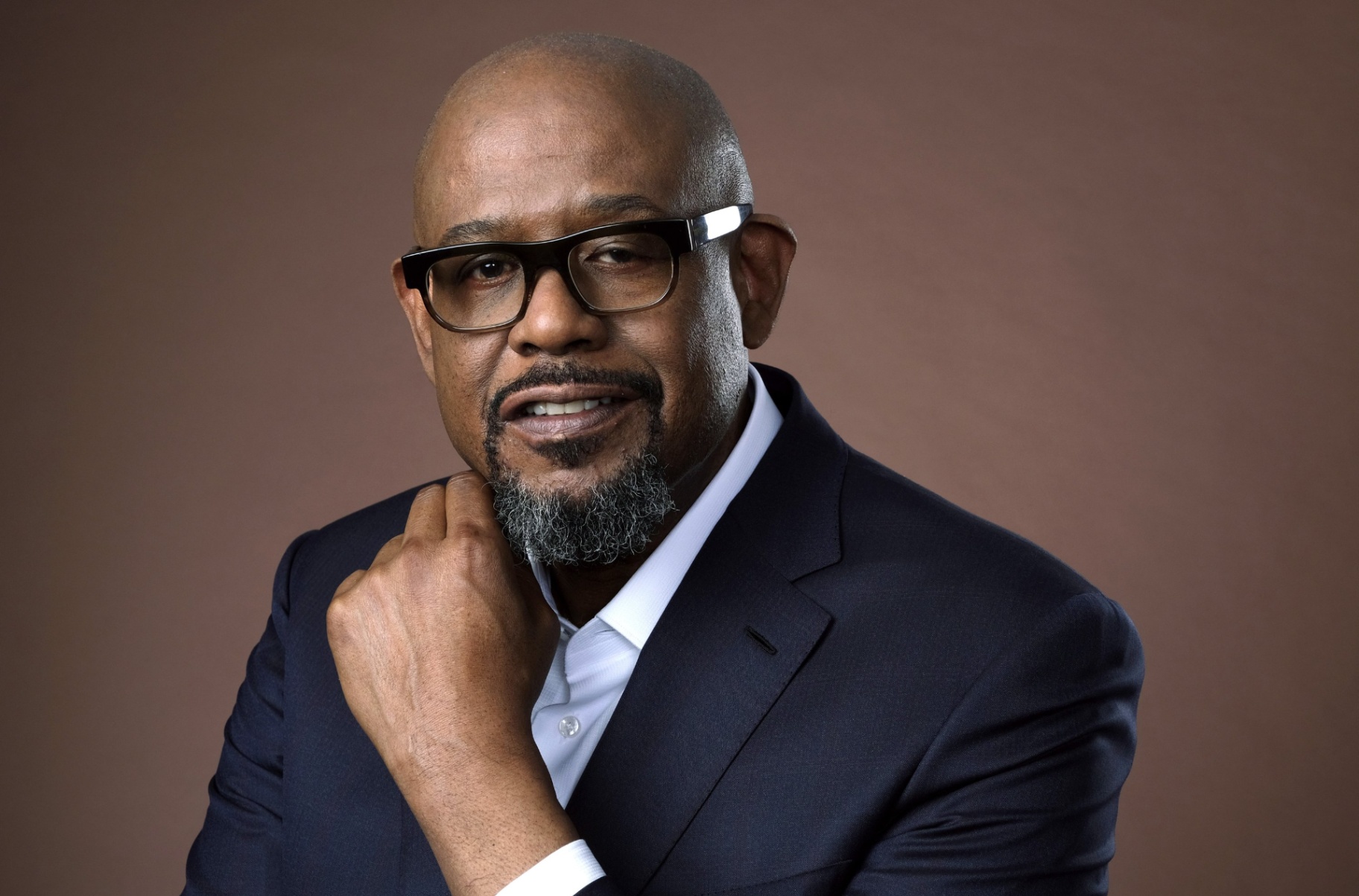 Whitaker's first lead role was in Clint Eastwood's Bird, a biographical film about the life and music of jazz saxophonist Charlie 'Bird' Parker, for which he won the Best Actor award at the 1988 Cannes Film Festival.
His performance as the Ugandan dictator Idi Amin in the 2006 film The Last King of Scotland earned him critical acclaim and several Best Actor awards, including the 79th Academy Awards, the Golden Globes, the Screen Actors Guild Awards, and the BAFTAs.
Jason Segel - Basketball
Actor and comedian Jason Segel is best known for his role in the sitcom How I Met Your Mother, as the role of Marshall Eriksen, but only a few people knew that he played high school basketball at Harvard-Westlake School and was an active member of the 1996 and 1997 CIF state champion boys' basketball team.
What's more fascinating about his basketball days was that he won a high school slam dunk contest, was nicknamed "Dr. Dunk", and was the backup center to former NBA player Jason Collins during their days at Harvard-Westlake.
As an actor, he has appeared in several films, including Knocked Up in 2007, 2011's Bad Teacher alongside Cameron Diaz and Justin Timberlake, and The Five-Year Engagement in 2012 alongside Emily Blunt.
Gina Carano - Muay Thai / Mixed Martial Arts
It's not surprising that Gina Carano is a former athlete as she is known to take on the roles of tough women in films. She started her career as a fighter in Muay Thai after her then-boyfriend and professional Muay Thai fighter Kevin Ross introduced her to the sport, where she achieved a record of 12–1–1.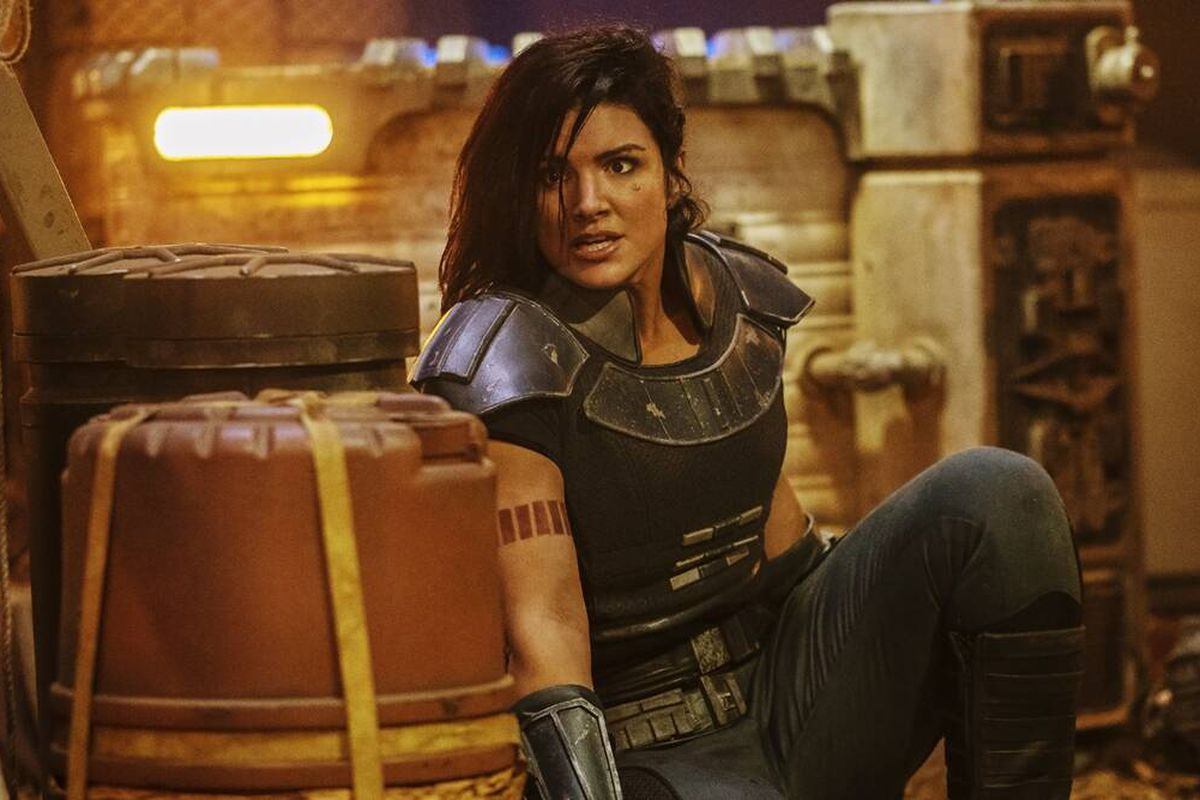 Carano then transitioned to MMA by participating in the first-ever sanctioned female MMA match in Nevada with World Extreme Fighting, where she defeated Leiticia Pestovа in just 38 seconds.
The Mandalorian and Deadpool star went undefeated in her MMA career after seven fights but retired after taking her first professional loss via technical knockout (TKO) against Cris Cyborg for Strikeforce's first Women's Championship.
Denzel Washington - Basketball
Who would have thought that when Denzel Washington starred in He Got Game alongside NBA star Ray Allen that he was a real hooper? The critically-acclaimed actor actually played college basketball as a guard at Fordham University under coach P.J. Carlesimo.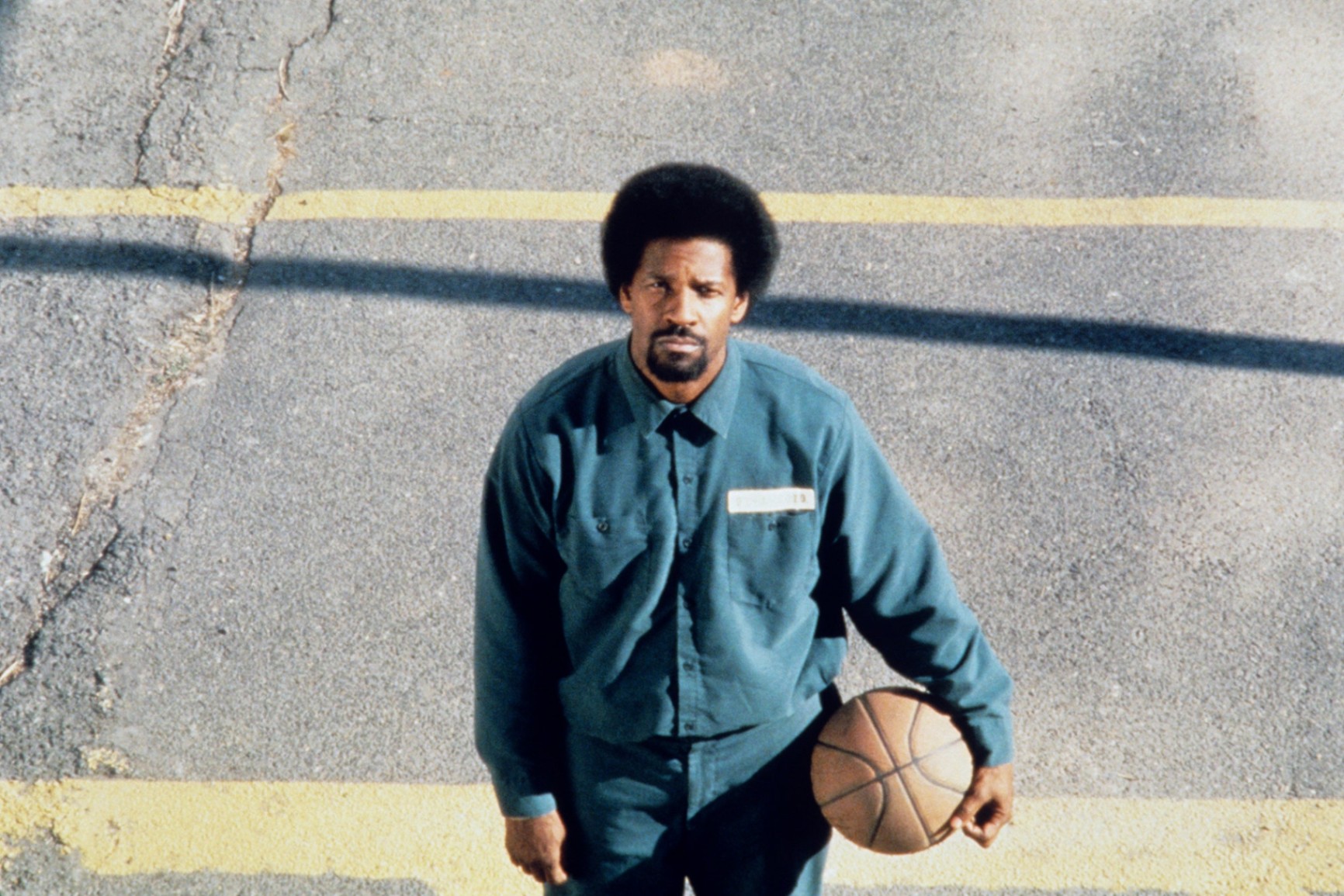 During his acting career, Washington has received 3 Golden Globe Awards, 2 Academy Awards, 1 Tony Award, and 17 NAACP Image Awards for his excellent acting in numerous films, including Training Day, 1992's Malcolm X, and the 2007 film American Gangster.
He was named the greatest actor of the 21st-century by The New York Times in 2020 and received the Cecil B. DeMille Lifetime Achievement Award at the 73rd Golden Globe Awards.
Conclusion
These athletes-turned-actors are where they are right now because of the values of hard work and discipline that they developed during their time spent pursuing their respective sports.
Showbusiness may be a different career path from athletics but it also takes great effort and talent to become successful in its competitive environment, much like the world of sports.