Before CGI was introduced in the world of movies, many production companies had to rely on traditional techniques to construct the perfect movie set. Movie sets are one of the essential things that brought life to movies like Harry Potter and Lord of the Rings – Nobody can disagree with this!
To make an exciting film set, production companies don't need it to be massive – innovation is critical for an impressive film set.
Starting from realistically gorgeous backdrops to historically aesthetic buildings, location scouts and production teams ensure magnificence in every aspect of movie sets.
Titanic – 1997
Filmed in Rosarito, Mexico, Titanic is considered the most expensive movie in the 20th Century; the estimated budget was $200,000,000. Most of it was spent on production design like the state-of-the-art ship.
This ship's design was built to match the original Titanic and was only 10% smaller than the one that sunk in 1912. The ship sat on the 800-foot-wide water tank and was built on a gigantic hinge, too – much attention was paid to the details!
Cleopatra – 1963
Starring Elizabeth Taylor and Richard Burton, Cleopatra was filmed in Cincecitta Studios in Rome. It was initially supposed to be filmed in England, but the set faced considerable damage due to a winter storm, so it had to be rebuilt.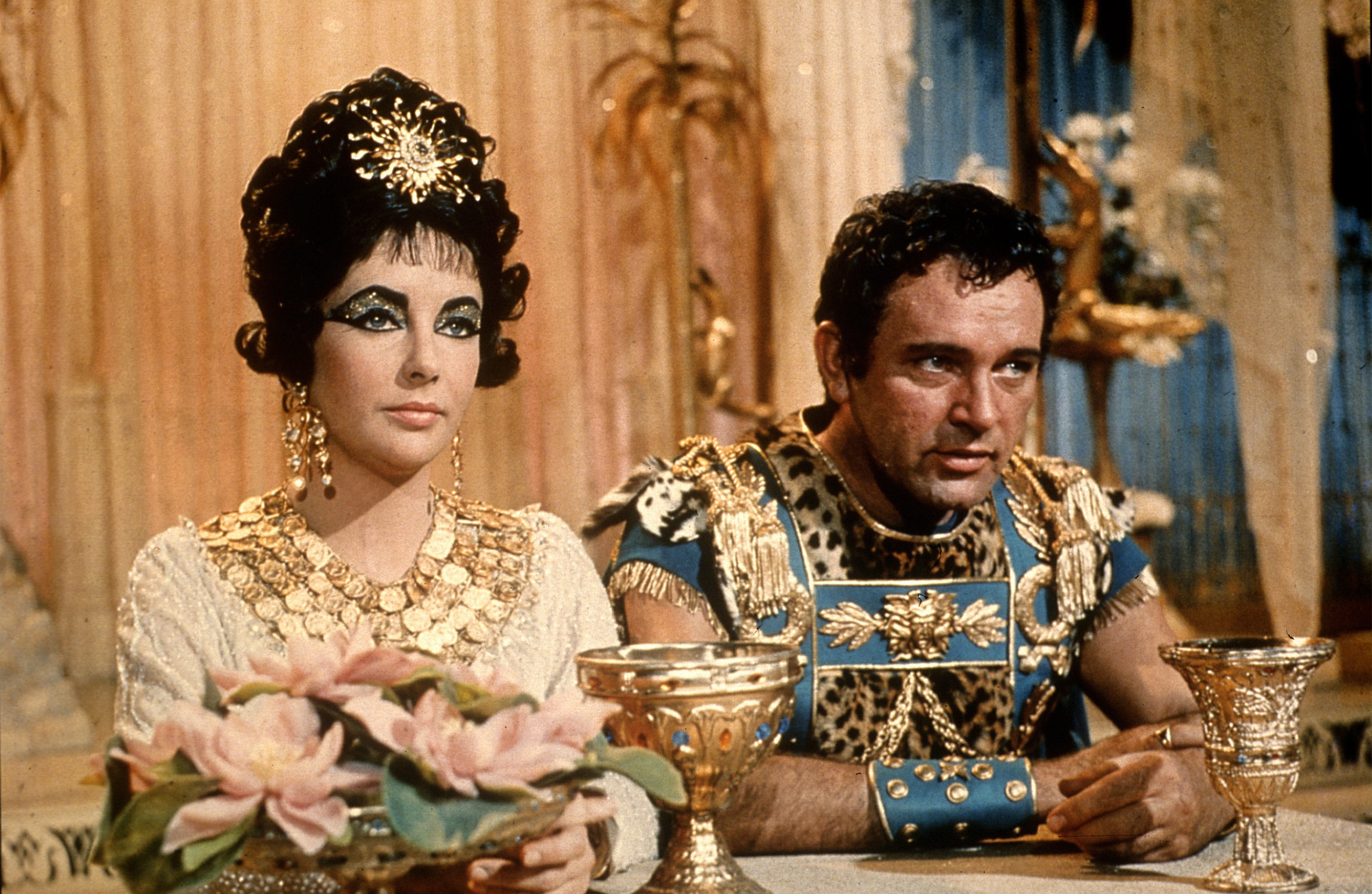 After the damage, Johnny DeCuir received instructions on making the set grander than it was before, adding the size by three times of what it originally was. Everything on stage was built with precision and attention to make it look as real as it could be!
Harry Potter – 2001 to 2011
One of the most iconic series and the most beloved, Harry Potter couldn't have gotten its fame without the marvelously designed movie sets. It was filmed in Warner Bros.
Studio Tour London and Leavesden, UK, required around 588 sets for its intricate interior, some of which were the Great Hall and Diagon Alley.
The set was constructed by 86 artists and production members, and a fun fact, it would take one individual 74 years to create the set all alone!
The Lord Of The Rings – 2001 to 2003
Filmed in the Waikato region of New Zealand, The Lord of The Rings required Peter Jackson and his crew to put in a nine-month-long building process for the movie set. In these nine months, the crew worked on constructing the landscape, bridge buildings, and 37 individual hobbit holes.
Even the New Zealand Army was at work; it brought in heavy equipment to build a 1.5 km road from the highway to the movie site to help develop the initial groundwork. For the fans of Tolkien's iconic series, Hobbiton now remains a tourist attraction that still gets visited religiously.
Batman – 1989
Based on its enormous size and picturesque details, no movie can beat Tim Burton's Batman. Anton Furst designed this fantastic set on 4.1 million square feet of land, and the man took it on himself to design the most dismal metropolis one could've seen.
This colossal set required the team to put in 18 sound stages and all 95 acres of the backlot found at Pinewood Studios, England – almost the same as Vatican City. Batman is one of the tributes to old-school filmmaking, but the movie itself will never get old!
Waterworld – 1995
Filmed in Kona Coast, Hawaii, Waterworld was constructed by 300 people and took three months to finalize. The aquatic set weighed around 1,000 tons and was over a quarter-mile in circumference – however, funnily enough, it didn't have a bathroom!
So, if nature called, even if it was for the star Kevin Costner, one had to rush back to a barge near the shore.
Taking around six months to be filmed, Waterworld and its construction required 425 dedicated crew-workers who needed to keep going back and forth around the 1000-yard set.
Escape From New York – 1981
One of the best in its genre, Escape from New York, pictures a post-apocalyptic science-fiction movie that required a budget of $6,000,000 for the construction.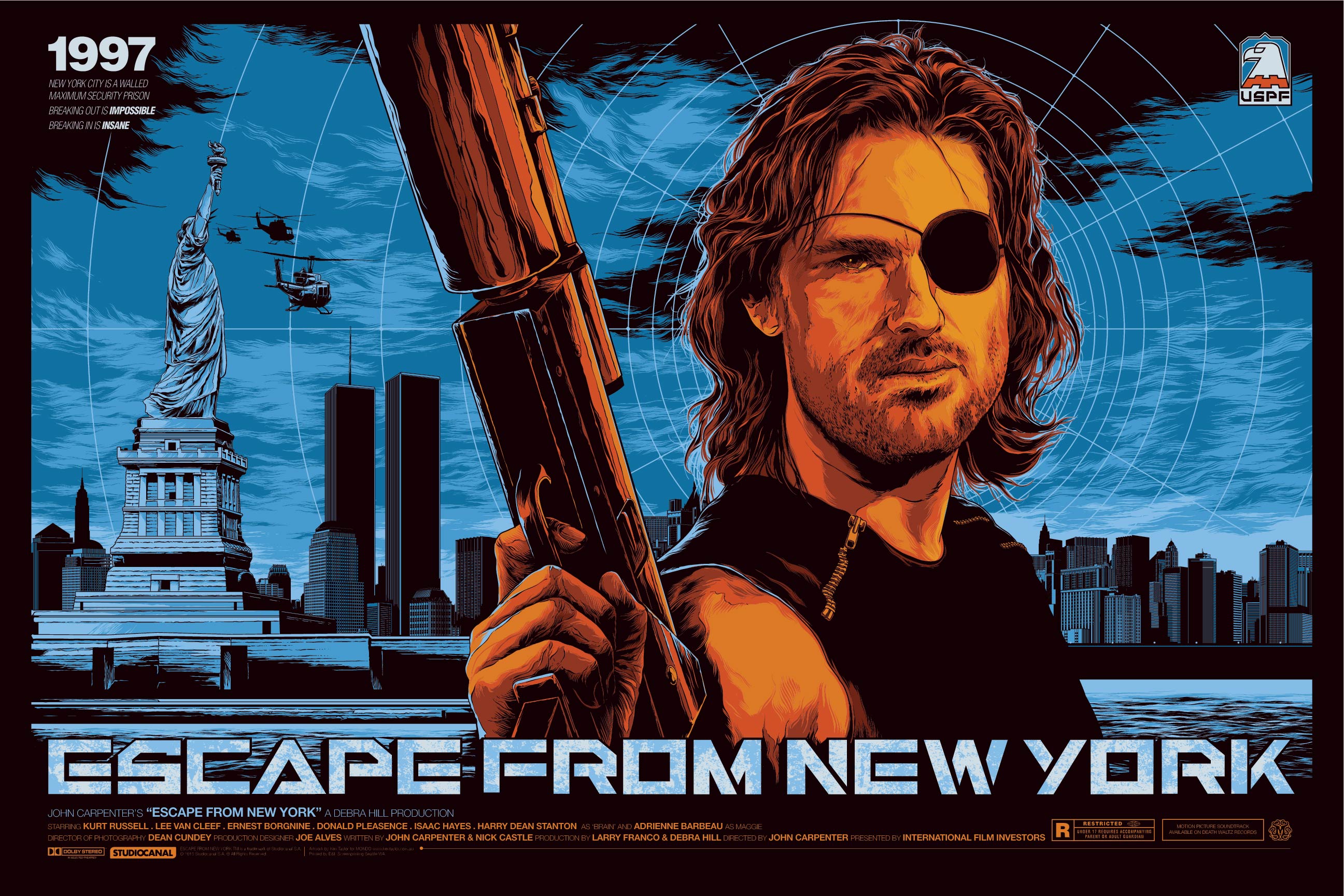 The movie was filmed in East St. Louis, which was burned down by the fire caused in 1976. In an attempt to make the set actually look like New York City, a lot of miniature buildings and mockups were created for effect!
Apollo 13 – 1995
Requiring more of the technical details rather than being insanely huge, Apollo 13 was created by the director Ron Howard to look exactly as it had originally been – scientifically and technically both.
He didn't settle for computer graphics or wire works to create illusions; instead, Ron Howard took permission from NASA to film in its reduced gravity aircraft. He did this to show accurate depictions of low gravity experience for astronauts in space.
The Vomit Comet aircraft was used to place the entire Apollo 13's use; however, the gravity effect could only be maintained for 25 seconds at a time due to the parabolic arcs.
After taking care of all the zero gravity scenes, the cast of Apollo 13 had to spend about four hours in absolute stimulated weightlessness!
Ben-Hur – 1959
Filmed in Cinceitta Studios, Italy, Ben-Hur brought fame to Charlton Heston and not just because of his acting but also because of the unmissably gorgeous set he worked on. Consisting nine soundstages and 148 acres of land, Ben-Hur required more than 1 million pounds of plaster for three hundred of its sets.
At the time of its shoot, this movie was the most extensive single set in cinema's history! Leaving no stone unturned, the production team even constructed a second chariot race set that was used to train and stage shots before they were executed on the main chariot set.
The Goonies – 1985
Filmed in California and Oregon, The Goonies used a real-life pirate ship, but the director Richard Donner decided to keep that hidden from his cast so that he could see their surprised reactions once they began shooting.
This pirate ship took inspiration from Errol Flynn's ship in The Seahawk and was called The Inferno. Constructed on a scale of 105 feet long, the Inferno took around two and half months to be perfected and polished before filming could begin.
Some of the TheInferno's remains were even used later in the Pirates of the Caribbean ship ride at Disneyland!
The Grand Budapest Hotel – 2014
One of the most gorgeous and unique filming styles known to humankind has been executed by Wes Anderson and his production designer Adam Stockhausen.
The same could be seen in The Grand Budapest Hotel, which was filmed in Gorlitz, Germany, but in an abandoned department store with five floors, an atrium, and a skylight – all of which became the main attractions of the movie.
The place was actually transformed twice, once for the scenes from the 1920s-30s and once for the scenes in the 1960s!
Jaws – 1975
Taking the title for one of the most terrifying movies from its time, Steven Spielberg's Jaws had a budget of around $7,000,000; a considerable amount of this budget was spent on the massive mechanical shark that remains the star of the movie.
The crew treated the shark as a celebrity, also giving it a name – Bruce! Bruce, the shark from Jaws, is so famous that it even has its own Facebook page.
Godzilla – 1998
An evident product of incredible usage of special effects and CGI plus traditional cinematography effects, Godzilla was constructed on an extremely high budget in its production time – of about $130,000,000!
The movie required around twenty mock-ups of New York skyscrapers to give a realistic touch to it, some of them were even twenty feet tall.
Blade Runner 2049 – 2017
The sequel to Ridley Scott's original Blade Runner, Blade Runner 2049, owns the perfect example of stunning and mesmerizing special effects. Dennis Villeneuve ensured that most of the special effects would be executed through amazingly intricate miniatures of buildings in futuristic Los Angeles without going to CGI for these effects.
Created on a scale of 1:48, the production team constructed 37 buildings for the practical effects and used them to bring realism. No wonder the movie's budget was around $150,000,000!
Independence Day – 1996
Filmed at the start of the digital revolution in cinema, Independence Day was one of a kind! With a budget of $75,000,000, more than 80% of the movie was shot through motion-control cameras and miniatures.
The production team ensured that they could construct a 5-ft high, 15-ft version of the White House for its famous destruction scene – it was in no way ordinary!
Conclusion
Many more movies used the traditional methods and spent hundreds of thousands to bring that realist approach; they can never get old.
Many movie enthusiasts prefer to watch movies that were shot on marvelously constructed sets – CGI could never match that!