On May 1, 1996, Kelly Ripa and Mark Consuelos were pronounced husband and wife. About two decades later, they're still going strong! The beloved couple now has three children: Michael Joseph, 23, Lola Grace, 19, and Joaquin Antonio, 17.
And when they don't share cute Instagram throwback pictures of themselves on holiday, they chat about their relationship candidly.
The Live with Kelly and Ryan host explained in August 2018 that she fell in love with Consuelos at first sight, and it was all thanks to a picture she found on the All My Children set. Let's take a step back and get to know Kelly and Mark more!
It Started With An Audition
The first time they met, Mark Consuelos did not think he had a chance with Kelly Ripa. On the ABC show All My Children, the actor, then 23, was auditioning for a role, and Ripa, an existing cast member, was assigned as his screen test partner.
Consuelos told HuffPost Live in 2014, "I thought she was adorable, hot and sexy and all that stuff, but I was very centered, I didn't really think I had a chance with her, so I wasn't really focused on that."
He got the part and the pair soon became friends, playing Hayley and Mateo's love interests. Soon, in real life, too, they were dating, a secret they kept from their colleagues. They both immediately felt at ease with each other.
Taking Things To The Next Level
The pair went for a walk in the park one day, followed by pizza and wine at Mark's apartment. On that day Mark suggested marriage. On May 1, 1996, they eloped in Las Vegas. Ripa wore a $199 dress she'd bought for the event on sale.
She didn't buy it as a wedding dress; according to Ripa, she just bought it because it was freezing, and she wanted to buy something from the sale at Barney's Warehouse.
Family And Relationship
Before Ripa quit to replace Kathie Lee Gifford as co-host on Live! with Kelly and Regis, the couple kept filming the soap opera together for six years. In fact, their characters even married each other.
They had a son in 1997, Michael Joseph, and a daughter, Lola Grace, in 2001. Joaquin Antonio, their youngest child, was born in 2003.
This year the couple is celebrating 24 years of marriage, which has everyone wondering how two people make it work with such challenging careers.
His position in Pitch's Fox series is filmed in Los Angeles, while Ripa's work keeps her in New York, but the distance just seems to fan their love's flames.
Shows And Awards
There's no competition between the two since Ripa's career has made her a household name. They have also started their own production corporation named Milojo — a blend of their kids' name — in 2007.
Their 2008 documentary The Streak about a high-school wrestling team's 34-year winning streak was nominated for an Emmy among other projects. In addition, Kelly's talk show has been a hit for decades.
Over the years, the program has won various honors, including the Daytime Emmy Award in 2001, 2011, 2012, 2015, and 2016 for Outstanding Talk Show Hosts. Kelly and Ryan continued hosting the show from their homes during the lockdown but returned to the studio in September
Where Are They Now?
Posting a series of pictures on her Instagram account, Ripa, 50, first posted a throwback shot from their Thanksgiving celebration last year before she included some pictures of herself and Consuelos, 49, chatting on a call with both of her parents.
On her Instagram account, Ripa also posted an array of old images from past celebrations, including one of her three kids when they were much younger.
On the cover of PEOPLE's inaugural Family Magazine, in which the parents of three opened up about parenting, the adorable family of five appeared over the summer. Basically, they are as happy as ever.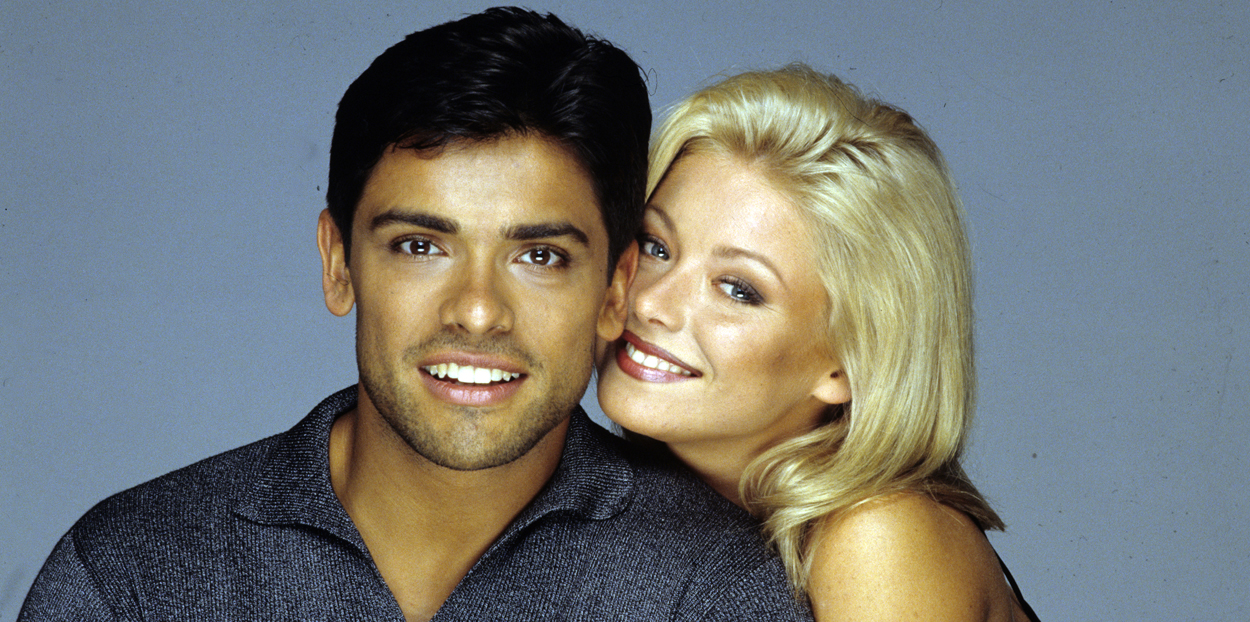 Conclusion
This celebrity couple is one of the few that has withstood the test of time. Though Kelly and Mark met when they were young, they have been able to grow and progress in their careers together.