Disney Channel was launched in 1983, and ever since, it has wielded a kind of superpower that makes stars. The channel has served as a springboard to fresh-faced talent whose careers have skyrocketed afterward. The alums of Disney include some of the most talented stars of all time.
Disney has produced some of the finest A-listers from Oscar nominees and winners to blockbuster stars and best-selling music artists. Disney has become the stepping stone that many young talents need to propel them to success, while some could not do much with the push and took a step back. In today's article, we take a look at Disney's 21 biggest celebrities.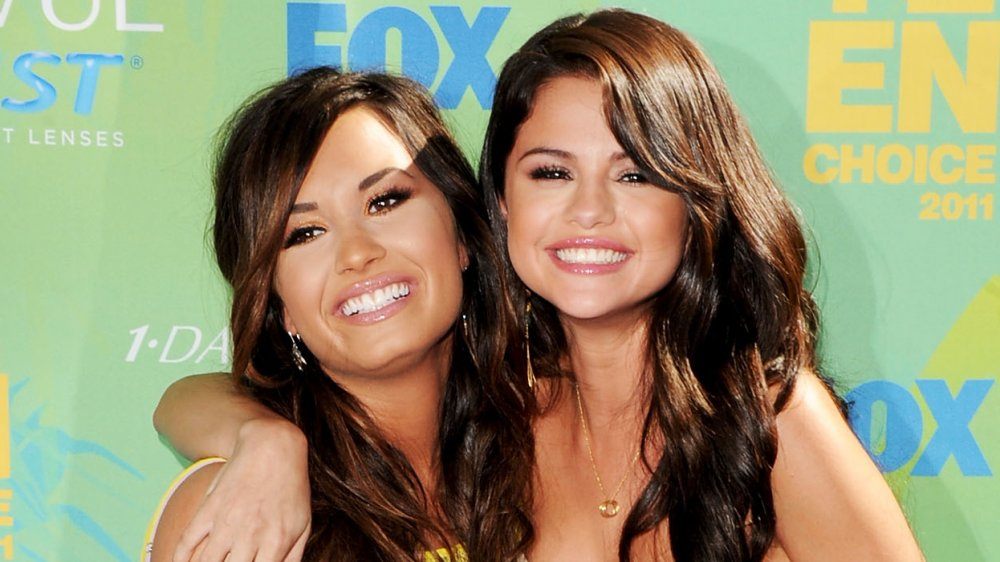 21. Selena Gomez
Selena Gomez is probably the most famous former Disney star, whose face appears in our mind when talking about Disney. Selena Gomez started acting as early as 2002 on Barney & Friends. But it was Disney's Wizards of Waverly Palace that brought Gomez to fame.
Sel acted in the Disney series from 2007 to 2012, and afterward, she hasn't looked back yet – today, she is one of the most successful celebrities in the world. Selena was also seen in other Disney movies, including Another Cinderella Story, Princess Protection Program, and even in few episodes of Hannah Montana as Mikayla.
After parting ways from Disney, Selena has gone on to become one of the hottest sensations in the music industry. Gomez has released two number one albums in her nearly decade-long musical career and has several top ten singles. Selena's biggest hits include songs like The Heart Wants What It Wants, Wolves alongside Marshmello.
Other hits include Like A Love Song, Come And Get It, and Back To You. Selena Gomez is also credited in the 2019's zombie movie The Dead Don't Lie and A Rainy Day in New York.
20. Ryan Gosling
Now one of Hollywood's leading men, Ryan Gosling started his career with a recurring role on Disney's The Mickey Mouse Club. Gosling appeared on the third iteration of TMMC for two years after getting selected in the audition in Montreal. It was during this very show, Ryan became particularly close with castmate Justin Timberlake.
After leaving The Mickey Mouse Club in 1995, the Drive star starred in several projects. Gosling made his movie debut in 2001 as the Jewish neo-Nazi Daniel Balient and appeared in movies like Murder by Numbers and The Slaughter Rule.
However, it was 2004's The Notebook that brought Ryan Gosling to the limelight. Over the years, the Canadian actor has portrayed various roles that range from romantic heartthrobs and murderers to political and corporate brats.
Ryan Gosling was also nominated for Oscar for his role as Dan Dunne in Half Nelson. His recent hit movies include the musical success La La Land, for which he even won the Golden Globe Award for Best Actor, and First Man, in which he portrayed the character of Neil Armstrong.
19. Justin Timberlake
Along with buddy Ryan Gosling, Justin Timberlake was also the new face of The Mickey Mouse Club in 1993. Previously, at the age of 11, Justin Timberlake had also appeared on Star Search in 1992. At the TMMC sets, Justin met Britney Spears and other mates like Christina Aguilera, Ryan Gosling, and his future boy band-mate JC Chasez.
Commonly known as JT, Justin rose to fame as the lead vocalist of the band NSYNC. With his band, JT became the musical sensation between the mid-90s and early 2000s. The band broke up in 2002 when the actor and singer tried his hands to perform solo.
JT made his solo debut in 2002 with Justified, and since then, the Cry Me A River singer has gone on to emerge as one of the best-selling solo performers in the history of the music industry.
Talking about JT's film career that started after he took a leave from his music career in 2012, the actor JT starred in movies like Friends With Benefit, The Social Network, and In Time.
18. Miley Cyrus
Born as Destiny Hope Cyrus, Miley Cyrus started her acting career with the TV series Doc alongside her father, Billy Ray Cyrus. However, her role in the top-rated Disney Channel sitcom Hannah Montana brought her to the limelight.
However, all that ended in 2013, when Miley Cyrus broke her clean squeaky teen-girl image. Since then, Miley Cyrus has released songs filled with sexual imageries and explicit lyrics. Some of her hit songs include J's On My Feet, We Can't Stop, and Wrecking Ball.
Besides her professional career, Miley is a noted activist for LGBT youth and often appears in the same news. Miley Cyrus was 12 when she originally auditioned for the role of a friend of the main character – however, she was signed to play the lead role later on. After a successful five-year run of Hannah Montana, Miley continued to land in the role of a teen-girl.
17. Zac Efron
Over the past few years, Zac Efron's career has evolved really very well. Zac Efron took up acting at an early age with his father's support and encouragement. The Baywatch star appeared in several successful TV series.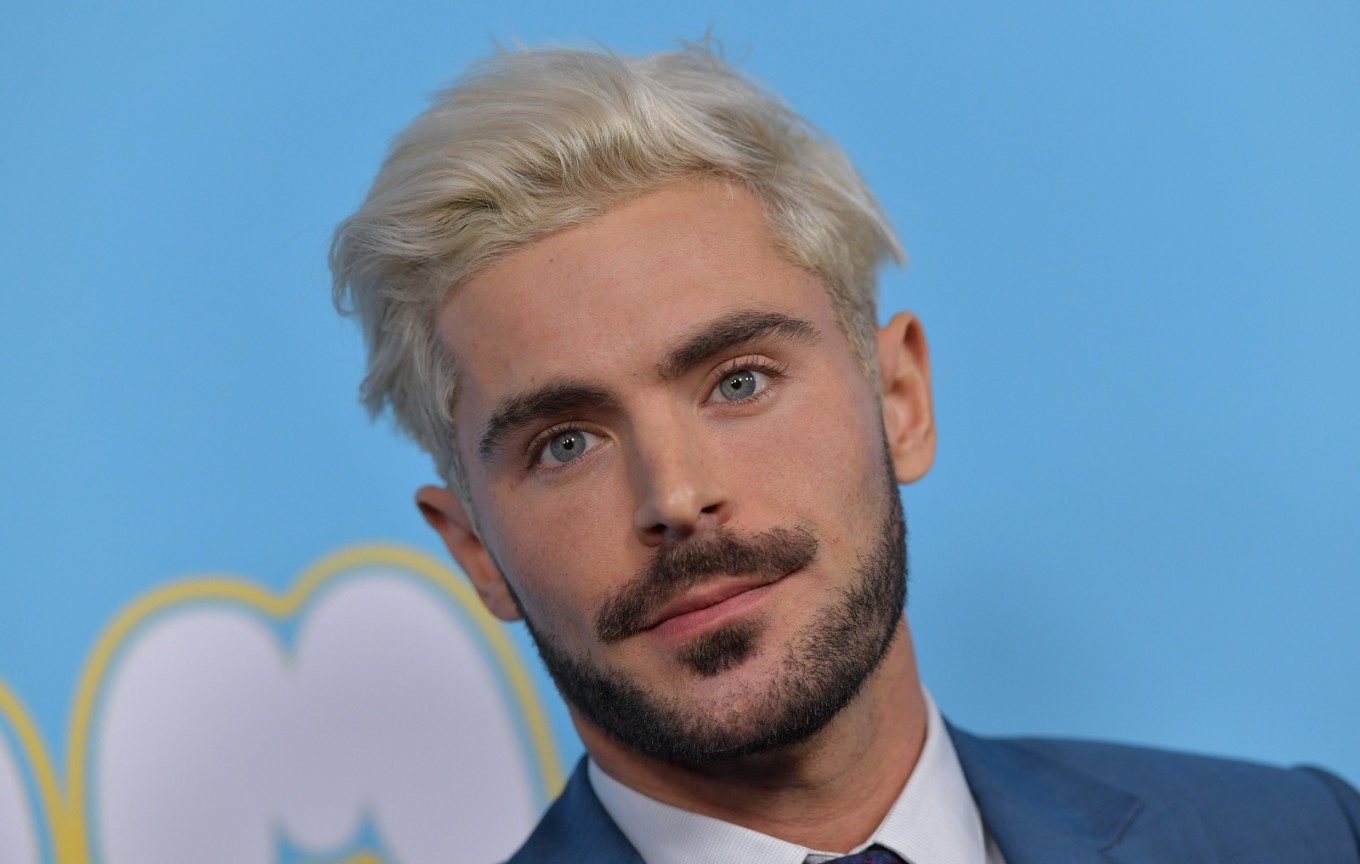 Those included Firefly, The Guardian, and ER. However, it was the leading role of Troy Bolton in Disney's movie High School Musical and its three installments that shot Efron to fame. The role made him an instant heartthrob around the world.
Almost every 2000's kid had had a poster of him hanging on their wall. After the unexpected success of the series, Zac Efron went global and got involved in non-Disney movies. Today, Zac Efron's boyish looks and overgrown hair are grown.
That has transformed from the boy next door to a successful young man. Efron has delivered some of the biggest hits of all time, including movies like Baywatch, Extremely Wicked, and Dirty Grandpa. 2017's The Greatest Showman was Zac Efron's most recent box office success, which also featured Zendaya.
16. Ashley Tisdale
Ashley Tisdale had already gained impressive fame playing Maddie Fitzpatrik in The Suite Life of Zack & Cody. However, the actress is best known for her role as Sharpay Evans in the Disney Channel's trilogy High School Musical.
Her character was so loved and appreciated that she got her own spin-off in 2011, called Sharpay's Fabulous Adventure. After her Disney days, the actress maintained her career with guest spots and voice-acting gigs.
Tisdale has appeared in movies like Scary Movie, Amateur Night, and Playing It Cool. She has a career as a voice-over-artist too.
Ashely Tisdale has lent her voice in many animated movies including, Phineas & Ferb, An All Dogs Christmas Carol, and Whisper Of The Heart. Moreover, she has also partnered with BH cosmetics to create her own makeup line called Illuminate.
15. Demi Lovato
Before she was the pop icon she is now, Demi Lovato was a Disney Stalwart and had appeared in several Disney Channel's sitcoms and movies. Lovato is one of the few most outstanding voices that Disney has ever produced.
In 2008's Camp Rock alongside the Jonas Brothers, her role put her on the map as a bonafide Disney Star. She also starred in Disney's Princess Protection Program alongside Selena Gomez. The same year, she even got her biggest break as Sonny in Disney's Sonny With A Chance.
After leaving Disney, Demi focused on her music career, and today she is one of the most renowned music artists. She has recorded six studio albums, the latest of which was released in 2017.
Besides that, Demi Lovato is also known for being an outspoken advocate for LGBT issues and mental health awareness.
14. Zendaya
Zendaya, aka Mary Jane from Spiderman: Homecoming, who got her start with Disney's Shake It Up, has a quadrupled talent. She is also a talented singer, dancer, and designer. If we are to rank fame by per-project engagement, Zendaya probably would have the highest celebrity-efficiency rating than anyone on the list.
Following Shake It Up's success, the actress also landed a role in KC Undercover before she made her big leap to the movie industry. As for her movie career, Zendaya was introduced to mainstream audiences with blockbuster movies.
These movies include Spider-Man: Homecoming along with Tom Holland and The Greatest Showman starring Zac Efron. Zendaya also famously became the youngest contestant to appear on the reality show Dancing With The Stars in its 16th season.
13. Shia LaBeouf
The Transformers movie series star Shia LaBeouf starred as the class clown Louis Stevens in Disney Channel's Even Stevens. LaBeouf showed signs of a good actor, right from the beginning. His role as Louis Stevens earned him a Daytime Emmy Award in 2003 and a Young Artist Award nomination in 2001.
Over the years, Shia LaBeouf has seen all kinds of ups and downs in his personal and professional life. His career almost ended following his controversies with Megan Fox, a 2017 arrest, and a stint in the rehab.
However, Shia LaBeouf surely knows how to bounce back and gave us some amazing films, including Wall Street: Money Never Sleeps, American Honey, and Fury.
In 2019, he starred in the loosely autobiographical movie Honey Boy which he wrote in rehab. The film, which received tons of positive reviews, is about his nontraditional childhood, eccentric father, and substance abuse.
12. Britney Spears
Singer and actress Britney Spears is another actress who got her start as a child actor in Disney's The Mickey Mouse Club. Spears had auditioned for a role in TMMC when she was 8 years old, but she got rejected as she was too young.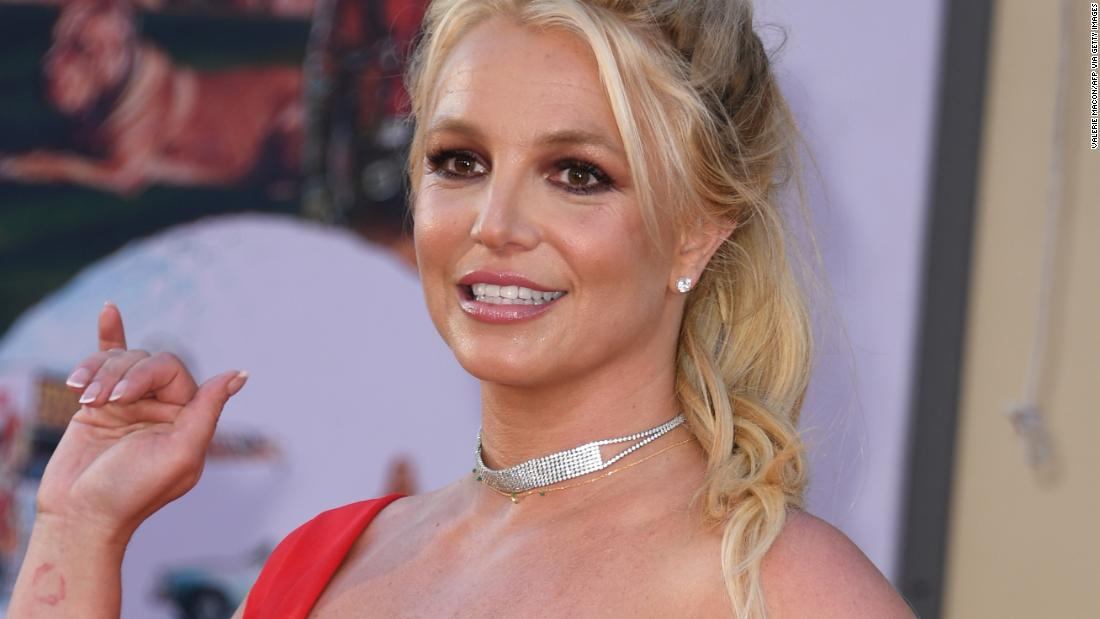 She finally joined the cast alongside Ryan Gosling, Justin Timberlake, and Christina Aguilera, in 1992, at the age of 11. After the show, Britney Spears focused on her music career, and for a time, she was probably the biggest name in the world.
With her very first three albums, namely, Baby One More Time, Oops!… I Did It Again, and Britney, the singer, shot to international stardom. As of now, the actress-turned-singer has released as many as 9 studio albums, sold millions of records, and hit the top of the pop charts countless times.
11. Raven-Symoné
Raven-Symoné was listed on VH1's "100 Greatest Child Stars of All Time" list in 2012. The actress, singer, and songwriter is known as young Olivia Kendall and became the star of the Disney show That's So Raven. From there, she transitioned into adult television and film.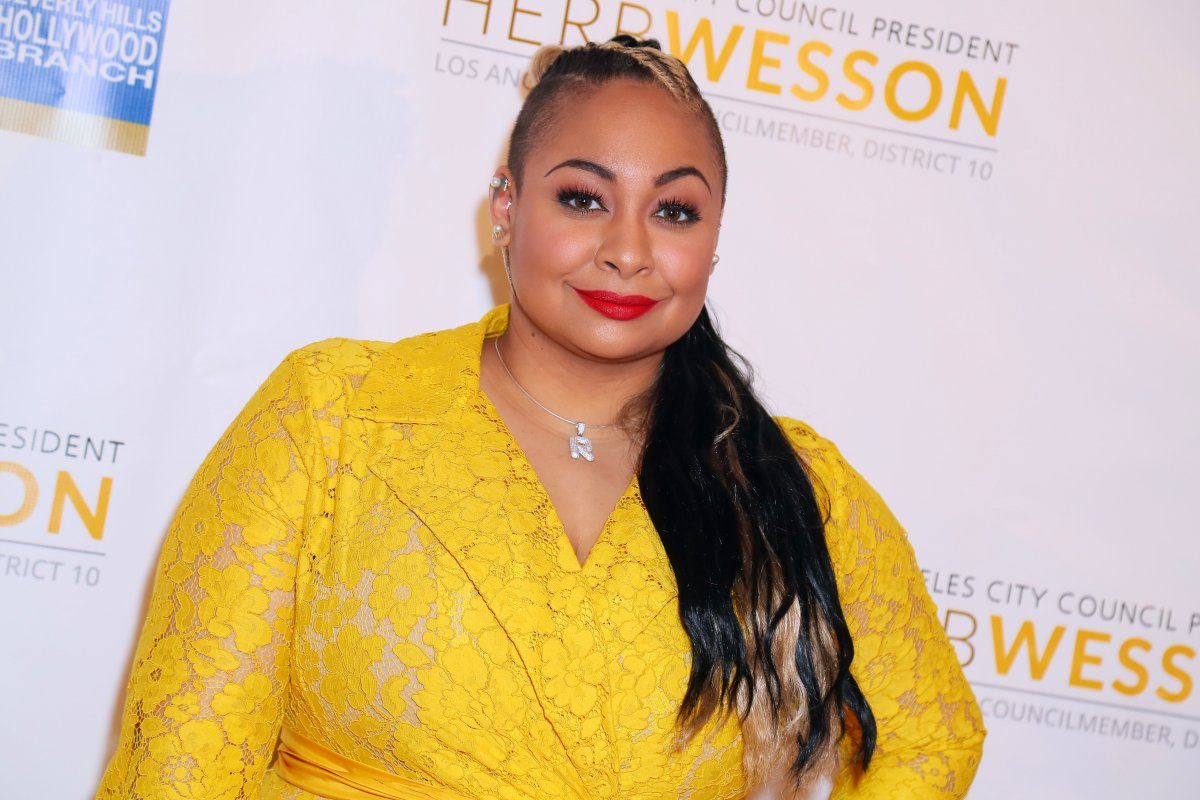 She appeared in the Dr. Doolittle movies alongside Eddie Murph, Revenge of the Bridesmaids, The Princess Diaries 2, The Cheetah Girls, and College Road Trip. The hit TV show Empire also showcased her acting skills as a recurring character.
She became a part of ABC's show The View in 2015 but left after a year to start on Raven's Home, a spinoff to her previous show.
Raven-Symoné's music career began at seven, when she released her debut album Here's to New Dreams, which features the single That's What Little Girls Are Made Of. Her other albums that achieved commercial success were Undeniable; This Is My Time, and Raven-Symoné.
10. Lindsey Lohan
Lindsey Lohan started modeling at the age of three, appearing in over 60 TV commercials for various brands, and became a part of a soap opera at 10. Her most memorable films are the Disney films The Parent Trap and Freaky Friday, Mean Girl, and Herbie Fully Loaded.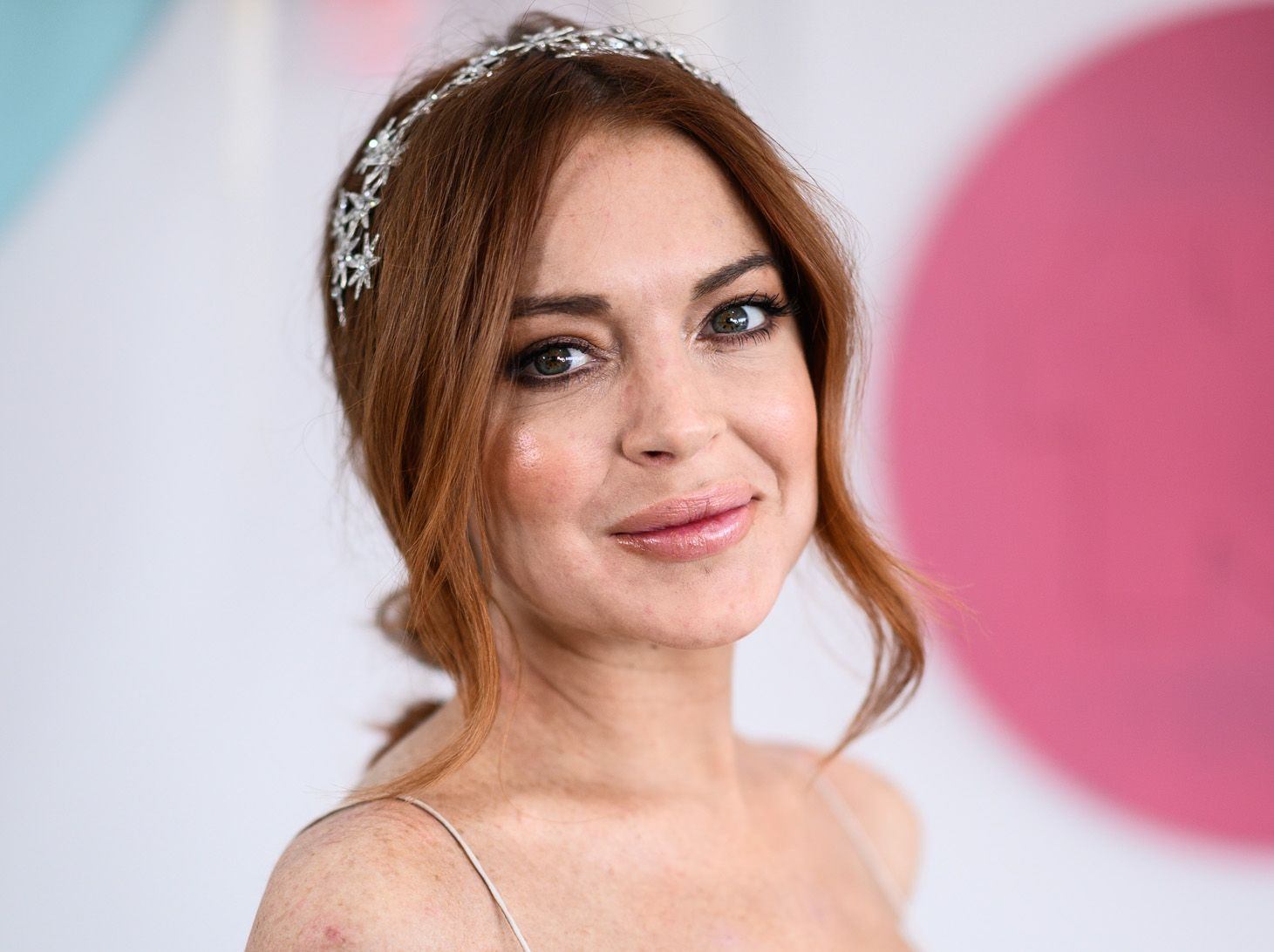 Her first album, Speak, was launched in the US in 2004 and was followed by A Little More Personal (Raw). Lohan, who modeled for different magazines, created a clothesline and named it 6126 in 2008.
In July 2019, Lohan announced that she signed a joint deal with Casablanca and Republic Records for a new studio album. Her album's lead single, Back to Me, was released on April 3, 2020, and received positive reviews from music critics.
Lohan's career wasn't smooth sailing due to personal troubles and controversies, but her past achievements make her one of the most remarkable children stars in the industry.
9. Hilary Duff
Lizzie McGuire gave Hilary Duff her best break in the entertainment industry. She sealed roles in Agent Cody Banks, A Cinderella Story, Raise Your Voice, and the Cheaper by The Dozen movies with this achievement.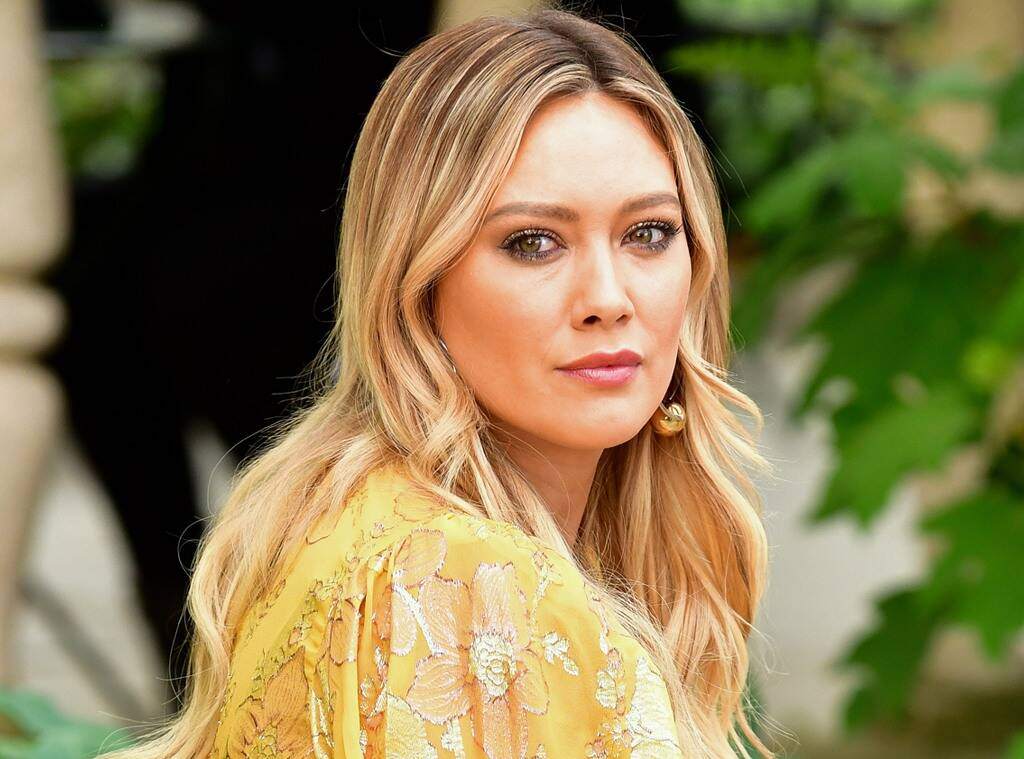 Duff's entry into the music industry was marked by her Christmas-themed debut studio album, Santa Claus Lane, followed by Metamorphosis, Hilary Duff, Most Wanted, and Dignity. In 2015, Duff was able to release her fifth studio album, Breathe In. Breathe Out.
In fashion, Duff launched her own lines: Stuff by Hilary Duff, Femme for DKNY, and most recently the "Muse x Hilary Duff" collection, a project with GlassesUSA. Duff was also involved in various philanthropic activities, including Kids with a Cause, Save the Children, and partnerships with different organizations for donation campaigns.
8. Christina Aguilera
Singer-songwriter Christina Aguilera first captured the viewers' hearts on The All-New Mickey Mouse Club. She received a Grammy Award for Best New Artist after releasing her hit song Genie in a Bottle, followed by Come on Over Baby, What a Girl Wants, Lady Marmalade, and Dirrty.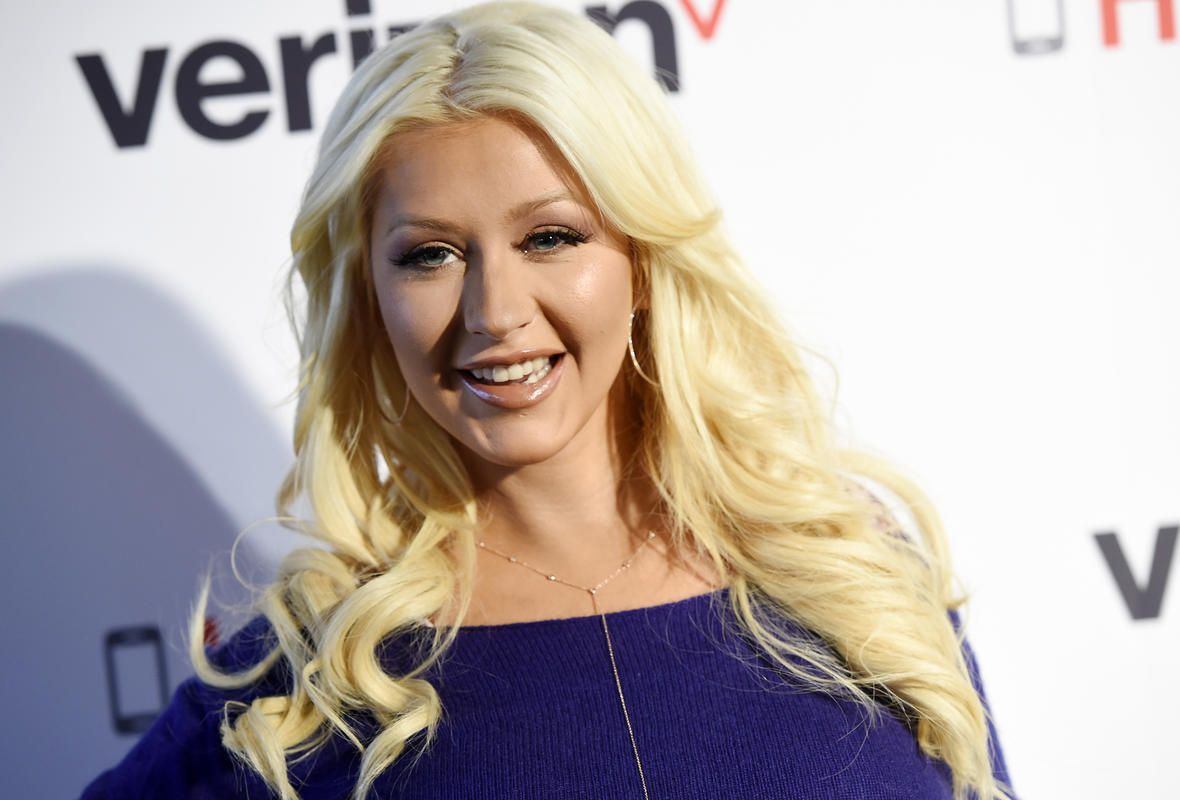 Aguilera, known as one of the mentors and judges of The Voice, also appeared in shows such as Nashville and the Netflix series The Get Down. In 2010, Aguilera starred in the musical Burlesque alongside Cher and sang songs for its soundtrack, like Show Me How You Burlesque. — a minor hit.
As an endorser, Aguilera has worked with brands like soft drink giants Coca-Cola and Pepsi in 2001 and 2006, respectively Sears, Levi's, Sony Ericsson, Mercedes-Benz, Oreo, Virgin Mobile, Orange UK, Skechers, and Versace.
In 2013, the singer was named one of TIME's 100 Most Influential People in the World.
7. Keri Russell
Keri Russell won a Golden Globe Award for the show Felicity. She appeared in films such as Mission: Impossible III, Honey, I Blew Up the Kid, Waitress, Extraordinary Measures, August Rush, Dawn of the Planet of the Apes, Star Wars: The Rise of Skywalker, and the Free State of Jones.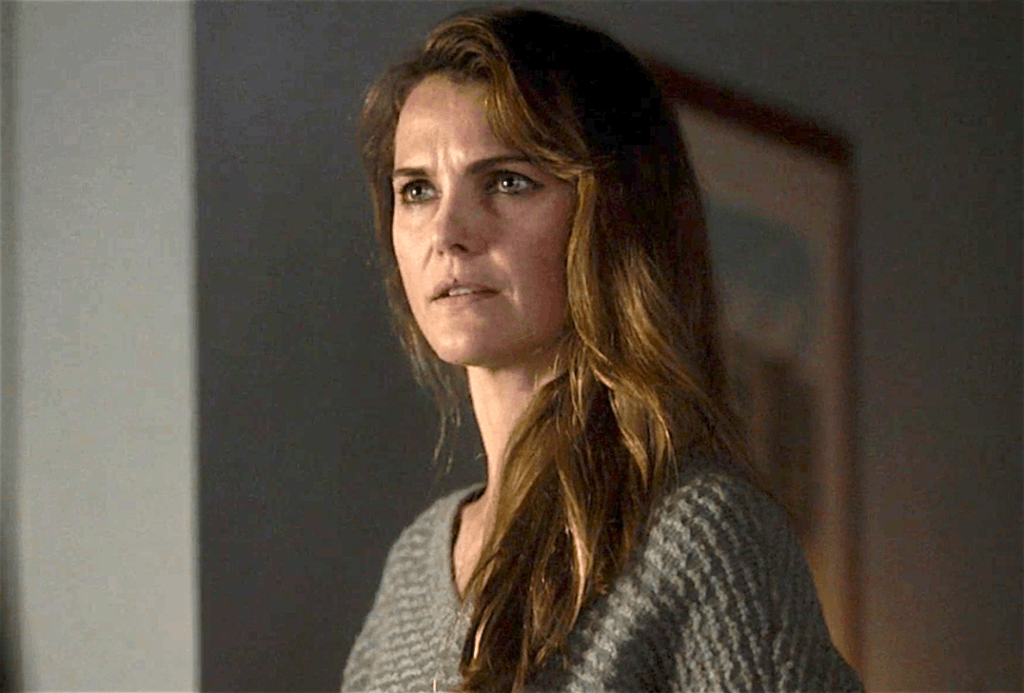 Russell, who was given a star on the Hollywood Walk of Fame in 2017, played Anna in the first Broadway revival of Lanford Wilson's play Burn This. As a celebrity spokeswoman for CoverGirl cosmetics, Russell appeared in the reality show sitcom The Keri Kronicles, sponsored by CoverGirl and aired on MySpace.
Russell was nominated for Primetime Emmy and Golden Globe Awards for her role as KGB agent Elizabeth Jennings on the FX spy thriller series The Americans. She will appear in the film Antlers as Julia Meadows in 2021.
6. Anne Hathaway
Anne Hathaway's success started after she played the lead in The Princess Diaries, which also features the legendary Julie Andrews. She also starred in Ella Enchanted, and when she thought that the good girl image must disappear, she sealed daring roles in Havoc and Brokeback Mountain.
One of her most unforgettable films is The Devil Wears Prada, which also starred Meryl Streep. She won the Academy Award for Best Supporting Actress for her role in the musical romantic drama Les Miserables.
Her other remarkable films include Interstellar, The Intern, Ocean's 8, and The Witches. Hathaway serves as UN Women Goodwill Ambassador for her advocacy for gender equality. She got a motion pictures star on the Hollywood Walk of Fame in 2019.
5. Vanessa Hudgens
Vanessa Hudgens appeared in a few TV shows before joining Disney's High School Musical as Gabriella Montez. She made two studio albums titled V and Identified under Hollywood Records.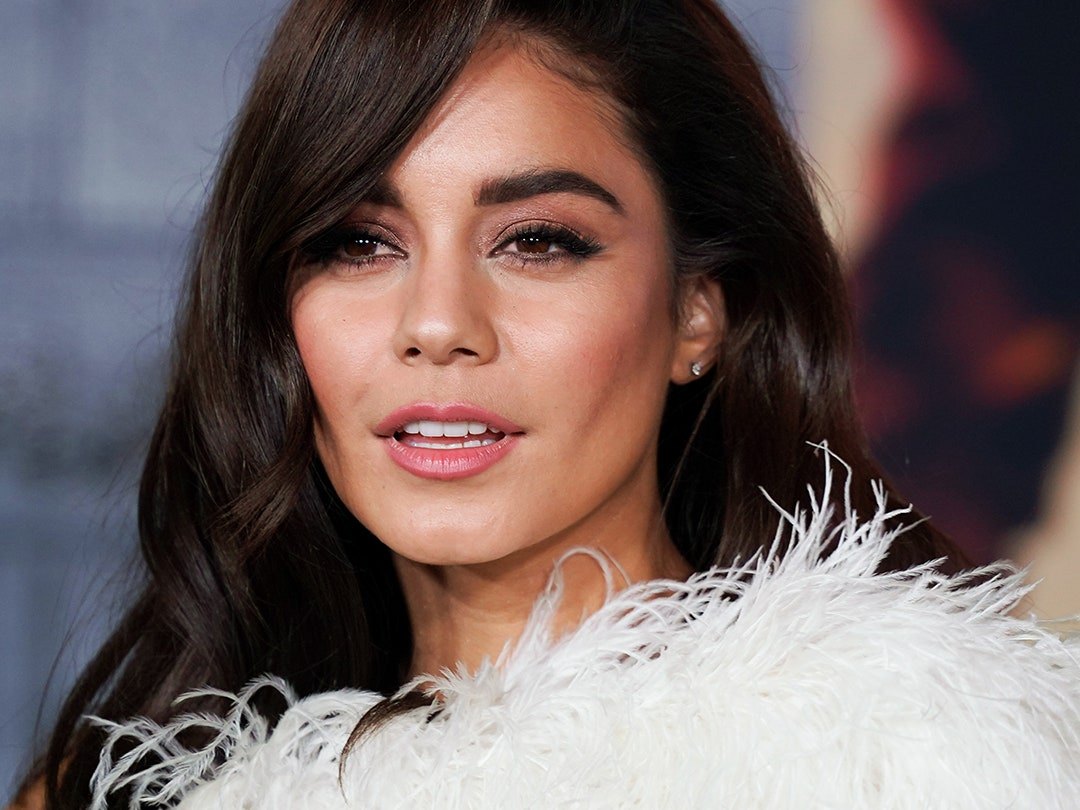 Hudgens decided to focus on films, and her filmography includes Bandslam, Beastly, Sucker Punch, Journey 2: The Mysterious Island, Spring Breakers, The Princess Switch, Second Act, and Bad Boys for Life. In TV, she portrayed Emily Locke in the NBC series Powerless and got the title role in the Broadway musical Gigi.
She became a part of Fox's live musical productions, Rizzo in Grease: Live and Maureen Johnson in Rent: Live. She will star in a Netflix film adaption of the musical Tick, Tick… Boom!
4. The Jonas Brothers
The Jonas Brothers–Kevin, Joe, and Nick—became popular after appearing in the Disney Channel Original Movie Camp Rock and Camp Rock 2: The Final Jam and their own Disney Channel series Jonas. As their career progressed, the band focused on music and even went to Little Falls, New Jersey, in 2005 to write their first record.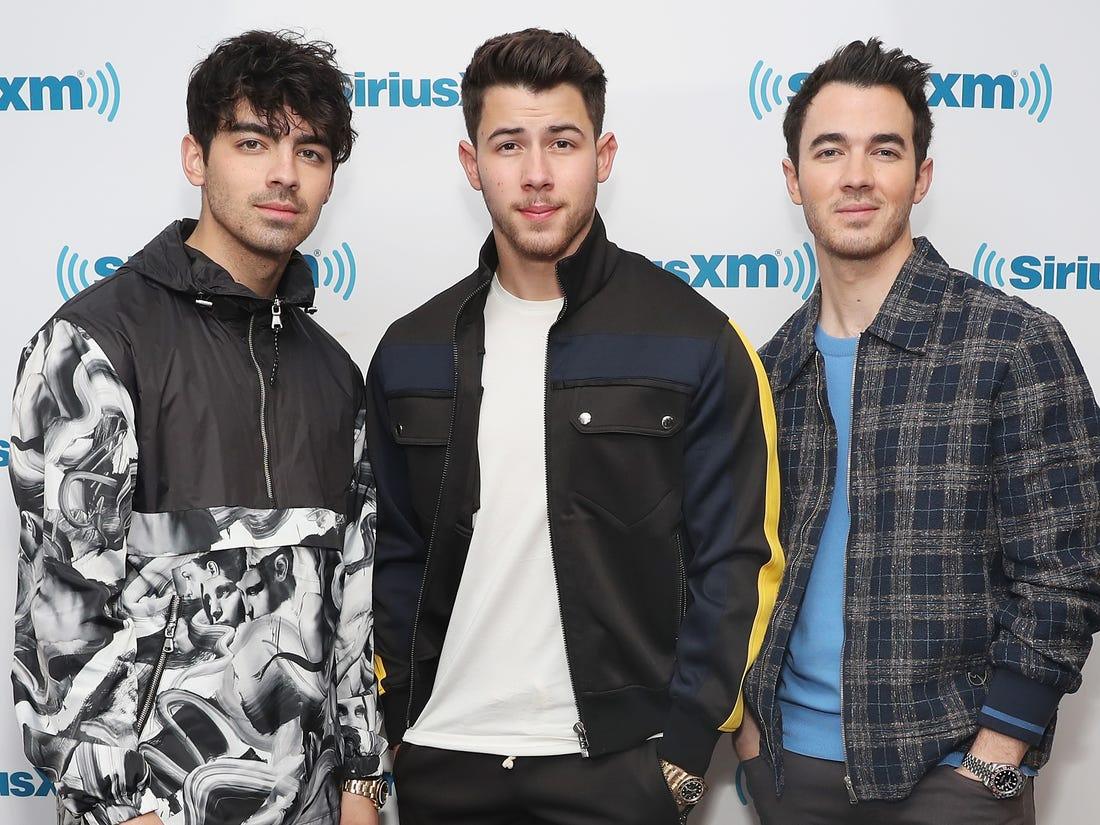 To date, The Jonas Brothers have released five albums: It's About Time, Jonas Brothers, A Little Bit Longer, Lines, Vines and Trying Times, and Happiness Begins. They pursued solo projects in 2010 and 2011 and reunited in 2019 with the release of Sucker under Republic Records.
The band announced a residency show in Las Vegas named Jonas Brothers in Vegas at the Park Theater at Park MGM in January 2020, but it was canceled due to the COVID-19 pandemic. In May, they revealed a two-track bundle titled XV, which features X and Five More Minutes.
3. Bella Thorne
American actress and singer Bella Thorne was first recognized for her roles as Margaux Darling in the series Dirty Sexy Money and as Ruthy Spivey in the drama series My Own Worst Enemy. Her portrayal of CeCe Jones in the series Shake It Up gave her several awards and nominations.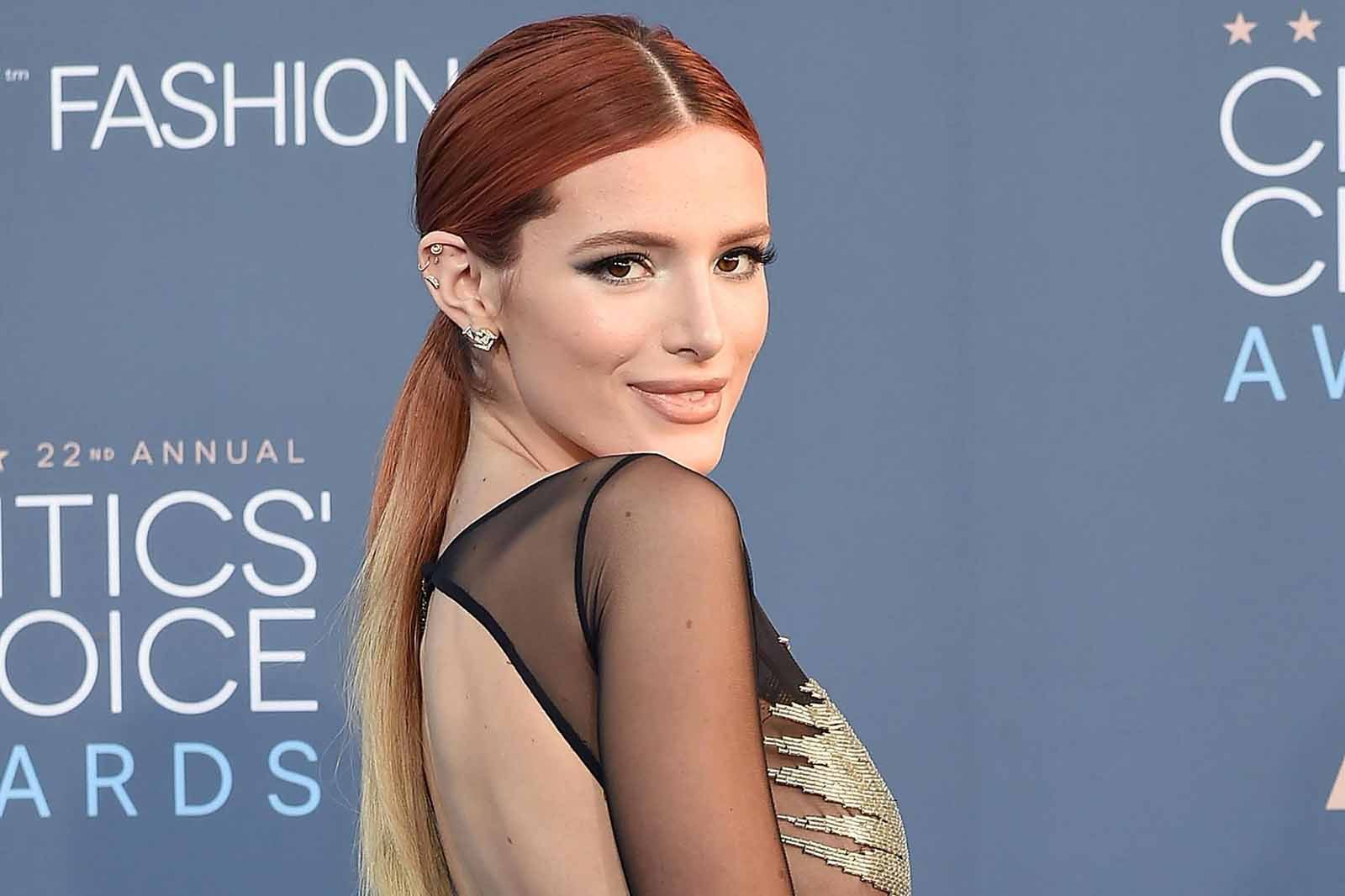 Thorne was a part of the films Blended, Alvin and the Chipmunks: The Road Chip, and The Babysitter film series. Her roles in The DUFF, Amityville: The Awakening, and Infamous Her received more positive reviews.
Thorne starred in the drama series Famous in Love from 2017 to 2018. In 2011, she entered the music industry through her debut single, Watch Me. She was praised for her directorial debut in 2019 for the adult film Her & Him.
2. Emily Osment
Born in Los Angeles, Emily Osment appeared in several television shows and movies, such as Spy Kids 2: The Island of Lost Dreams, Spy Kids 3-D: Game Over, and Biba from Biba Bear. She became known as Lilly Truscott in the Disney Channel series Hannah Montana.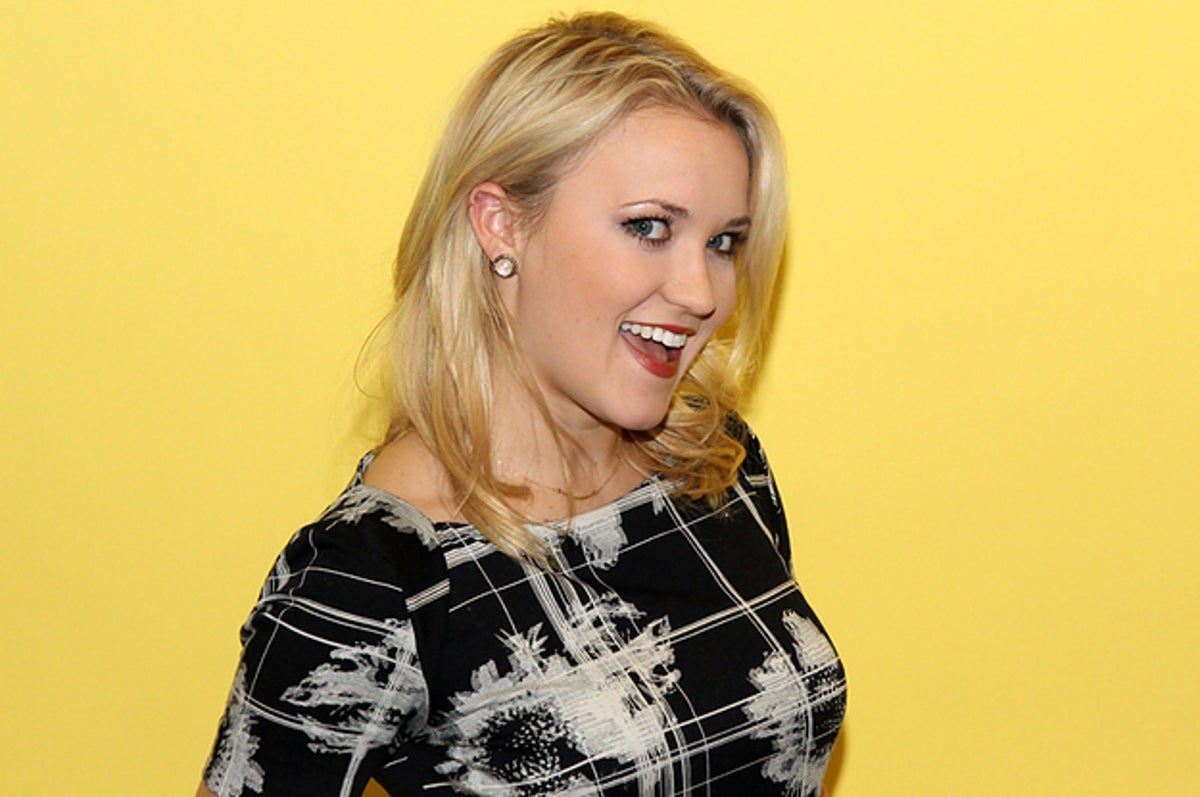 In movies, Osment played Cassie Keller in The Haunting Hour: Don't Think About It and Melissa Morris in Disney Channel's Dadnapped, and Taylor Hillridge in ABC Family's Cyberbully. In 2011, the web television series Cleaners showcased her as Roxie.
Her role as Gabi Diamond on the Freeform television series Young & Hungry gave her Teen Choice Award nominations. As a singer, she released the play All the Right Wrongs and the album Fight or Flight.
1. Brie Larson
Brie Larson, popularly known now as Captain Marvel, used to play supporting roles. Today, her achievements include an Academy Award, a Golden Globe, and a Primetime Emmy Award.
Her career started with a comedy sketch on The Tonight Show with Jay Leno in 1998 and the 2001 sitcom Raising Dad. She also became a part of the comedy movies Hoot, 21 Jump Street, and Scott Pilgrim vs. the World.
She won the Academy Award for Best Actress for the drama Room. She served as the independent comedy-drama Unicorn Store director in 2017 and as a producer of the virtual reality series The Messy Truth VR Experience.
The Bottom Line
These were just a few names of the biggest celebrities who started their journey through Disney. There are many other names whose career experienced thrust because of Disney.
The names include Brie Larson, Vanessa Hudgens, and Emily Osment, among others. Some were pretty successful in their lives, while others could not make it as the above stars did. Either way working with Disney gives you a huge opportunity.