Most of you are already familiar with Blake Lively and her impressive – albeit limited – repertoire of great film roles.
In this article, we're going to cover five of the best films in which the actress has starred.
While some of these may not be great movies in their own right, Blake Lively has delivered some of her best performances within them.
The Shallows
We'll start with one of the more recent entries on our list. The Shallows sees Blake Lively deliver a tour de force performance as a surfer stranded 200 yards from the shore.
She must then use her wits and determination in order to survive a great white shark who is hungry for her blood, and safely make it back to shore.
The film was warmly received by critics, with much of the praise being directed at Blake Lively's excellent performance. The film also made some serious bank at the box office, earning over $115 million against a budget of $17 million.
If you're a fan of tense, edge-of-your-seat thrillers, and don't mind being petrified of the water for a while after viewing, The Shallows makes for a great movie-watching experience.
A Simple Favor
This next film is the most recent entry on our list. It stars Blake Lively and Anna Kendrick in the lead roles, with the former playing a PR manager for a wealthy company, and the latter starring as a widowed single mother who takes up vlogging as a hobby. The story then takes a mysterious and comedic turn, full of great humor and surprises.
The film itself was widely praised by critics, who gave particular note to both Kendrick and Lively's performances, while also appreciating the film's great sense of humor and plot.
Like The Shallows, A Simple Favor performed well at the box office, earning $97 million against $20 million.
This film is very well-rounded in terms of appeal. It has some great comedic moments, and can also be pretty tense at times. If you're a fan of the black comedy genre, this should be a good time for you.
The Age of Adaline
The Age of Adaline is a romantic fantasy film and stars Blake Lively in the titular role. The story is that of a young woman who stops aging after an accident when she is 29 years old. The main character's age neatly lines up with Lively's, as she was only 27 at the time of filming.
While the film received moderately lukewarm reviews upon its release, Lively still earned a significant amount of praise for her performance. This proves that the actress' abilities are not limited to the quality of a script; Lively is a terrific performer in her own right.
The film grossed a respectable $65 million against a budget of $25 million. This certainly is not one of the most recognizable releases of recent years, but it still is a great example of Lively's tremendous acting chops.
If you're in the mood for a warm-hearted fantasy love story, The Age of Adaline won't steer you the wrong way.
The Town
The Town came out in 2010, and is probably the best film on this list, critically speaking. Blake Lively does not take center stage here, but she gives us an excellent performance nonetheless.
In the film, a dastardly group of bank robbers try to earn one last score by robbing Fenway Park, in Boston.
The movie was praised for its direction, screenplay, editing, and the performances of its cast members. In truth, it was a critical darling and was regularly cited as one of the best films of 2010. Here, Lively proves that she doesn't need the spotlight to perform well: she's a team player as well.
The Town also performed well at the box office, earning over $150 million against a budget of $34 million, which is relatively good for a Hollywood production of this caliber.
With its emphasis on sleek action set-pieces, the accurate accents of its cast members, and the great direction of Ben Affleck, The Town is a welcome addition to the crime-thriller subgenre and makes for great, pulse-pounding entertainment.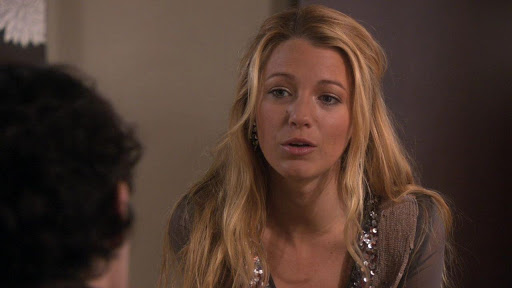 The Sisterhood of the Traveling Pants
Being the oldest film on our list, The Sisterhood of the Traveling Pants has become a staple film of the early-to-mid 2000s. It follows a group of best friends who discover a lovely pair of jeans which somehow fits them all.
They decide to share the jeans amongst each other – dubbing them the "traveling pants" – and what follows is some heartwarming entertainment.
This was Blake Lively's second film role, and for a mostly light-hearted dramedy romp, she delivered the goods when it came to her performance. Her turn as a troubled teenage soccer player won the hearts of critics and audiences alike and is sure to win you over too.
Traveling Pants provides some heartfelt sincerity to the over-saturated coming-of-age story. In her second ever film role, Blake Lively proves to us that she is an actress of note.
The Bottom Line
If you want some more awesome stories about actors and actresses, check out this page to get the full scoop!