The author and executive producer of the most popular TV show of the world Game of Thrones, George R.R. Martin talked about Game of Thrones prequel series which is filming in Northern Ireland nowadays. The show takes place roughly 5,000 years before the events in Game of Thrones, and here is what Martin specifically reveal about the forthcoming series to Entertainment Weekly.
Here are the 5 facts about Game of Thrones prequel series. Many GoT fans ask a question that will there be a prequel to Game of Thrones?
There Will Be No Lannisters
It is bad news for the fans of the Lannisters family as there will be no Lannisters in GoT prequel series. However, the prequel will start before the rise of the Lannister family and there is another family currently residing in the future Lannister homestead.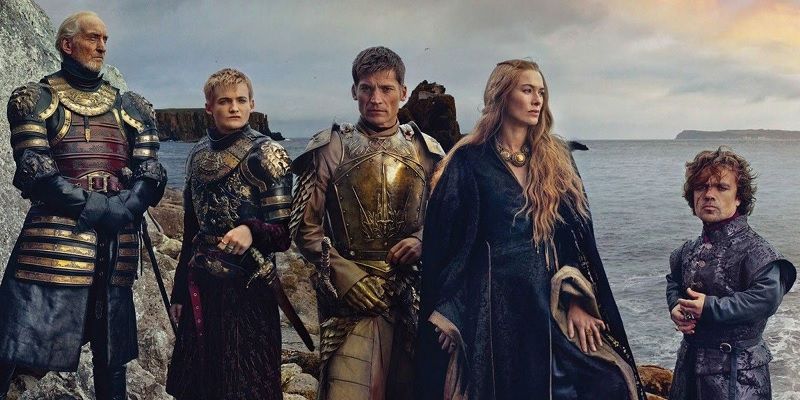 Westeros is Divided Into As Many As 100 Kingdoms
We all know about the Seven Kingdoms of Westeros but when you get back as many as 500 years back, there are a hundred kingdoms at that time which are small kingdoms. So, more kingdoms mean more chaos and more lawless Westeros can be than we have seen in Game of Thrones.
Starks and Dreadful Wolves Are There
Thank God the fan-favorite family is there is Game of Thrones prequel series. And there will be other creatures like wolves and white walkers.
Title of The Show Might Be Different Than You're Expecting
The Game of Thrones prequel series is officially not titled yet. Previously, the author has suggested the title The Long Night but the third episode of Game of Thrones season 8 is also titled "The Long Night." So let's wait and watch for what will be finalized for its title.
The Show Is Real Ensemble
HBO has released some of the Game of Thrones prequel cast. HBO's cast breakdown shows us that show might be led by a trio of the female lead roles which include Naomi Watts, Naomi Ackie, and Denise Gough.