Just like all other humans on the planet, members of the British royal family also make mistakes, but the difference is, they are much more in the public eye than most people are. For example, many children have strained relationships with their parents, but it is not published for the whole world to read.
As they say, what happens in the royal family happens in public, and oftentimes these mistakes actually help to bring their image back down to earth. Sometimes, their errors just give normal people something to talk about. Here, we're going to explore some of the biggest scandals that make them seem more 'just like us.'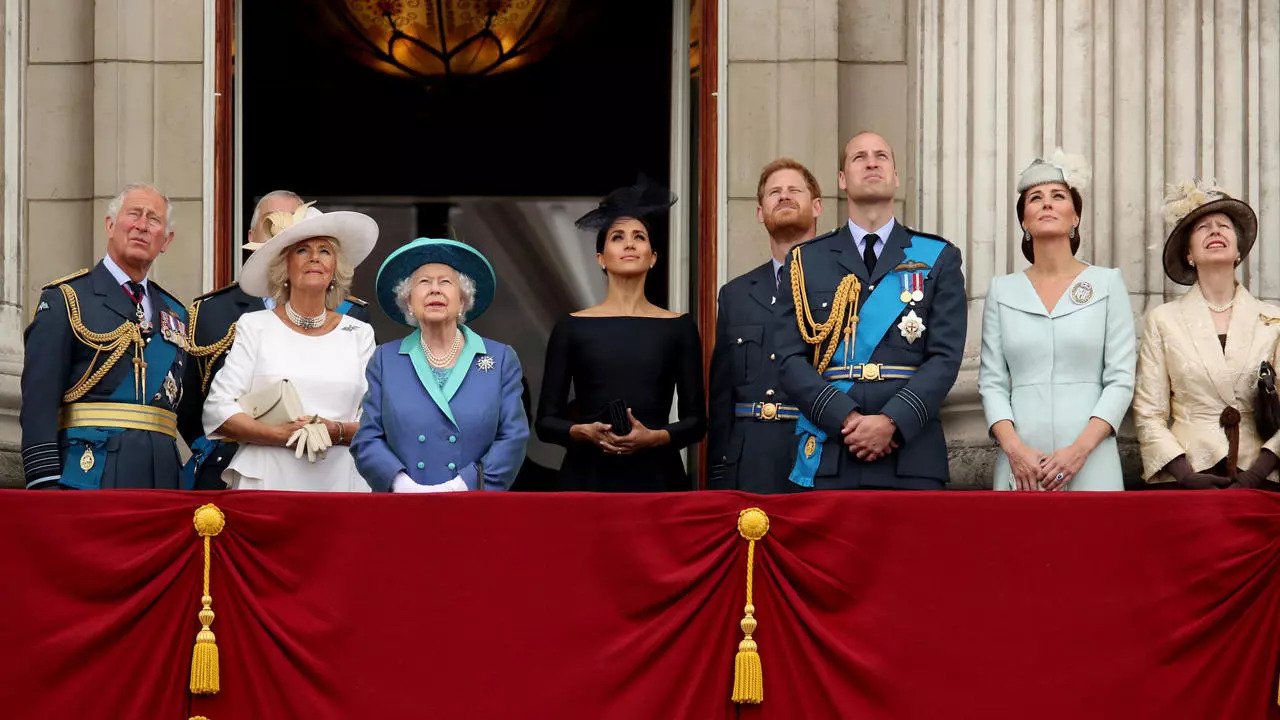 Edward VIII's Friendship with Adolf Hitler
King Edward VIII renounced the British throne in 1936 and started a semi-exile in continental Europe with his mistress, American socialite Wallis Simpson. Edward, who embraced the German culture, reportedly applauded Adolf Hitler's way of governance.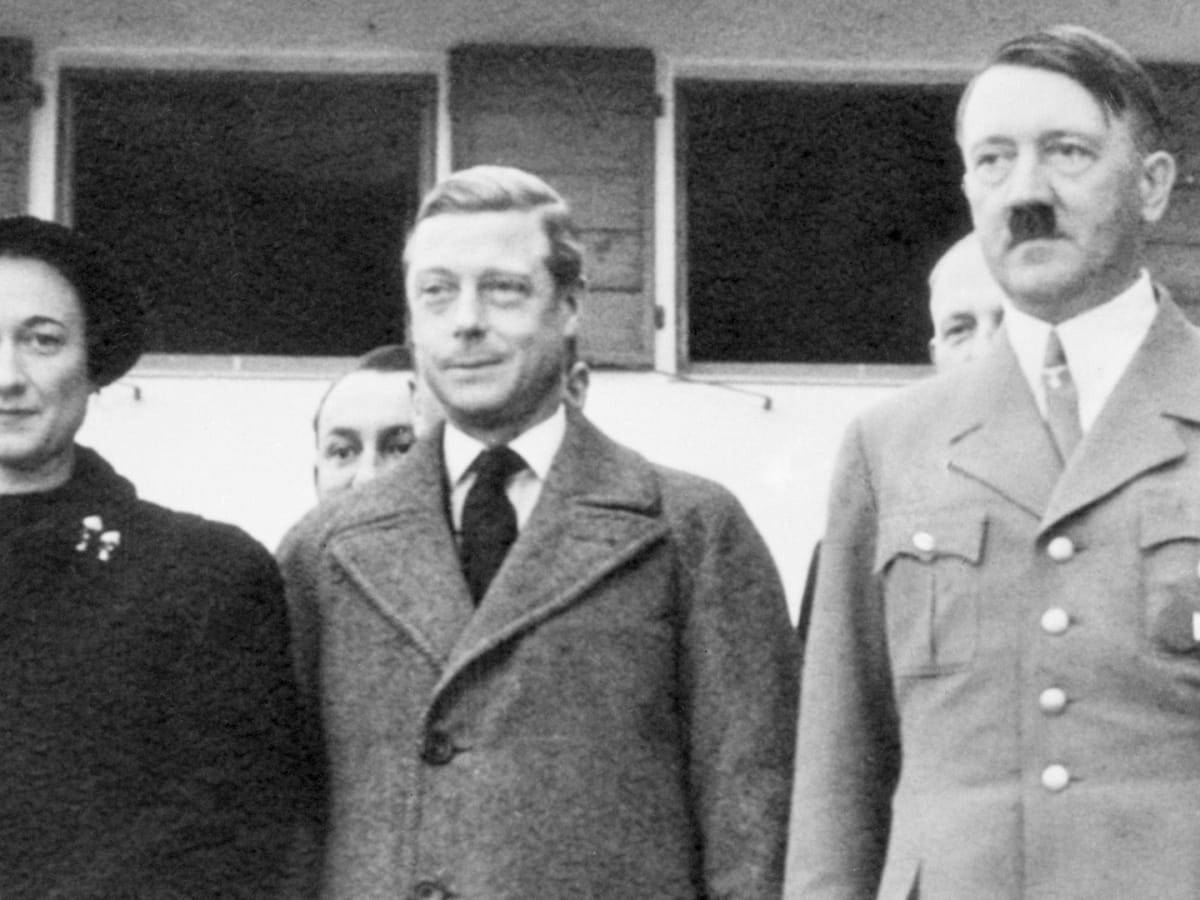 When the couple went to Germany in October 1937, they were greeted by high-ranking Nazi officials. Edward was given a Nazi salute which he often returned while the Duchess received royal curtsies and bows. Edward even had an hour-long conversation with Hitler in his country home in the Bavarian Alps on October 22.
Some reports suggest that Edward criticized Hitler's policies, but others claim that the Duke expressed his support for him. Meetings like this did not happen only once according to sources. In the Duke's memoirs, it appears like he didn't completely disagree with Hitler's leadership and instead blamed the British government, the U.S., and even Jews themselves for World War II.
Prince Charles' Smaller Scandals
Apart from having an affair, Prince Charles had other underhanded stories that were not as big as his separation from Princess Diana. One took place when he was younger, and another seemed like a twist to his dating history.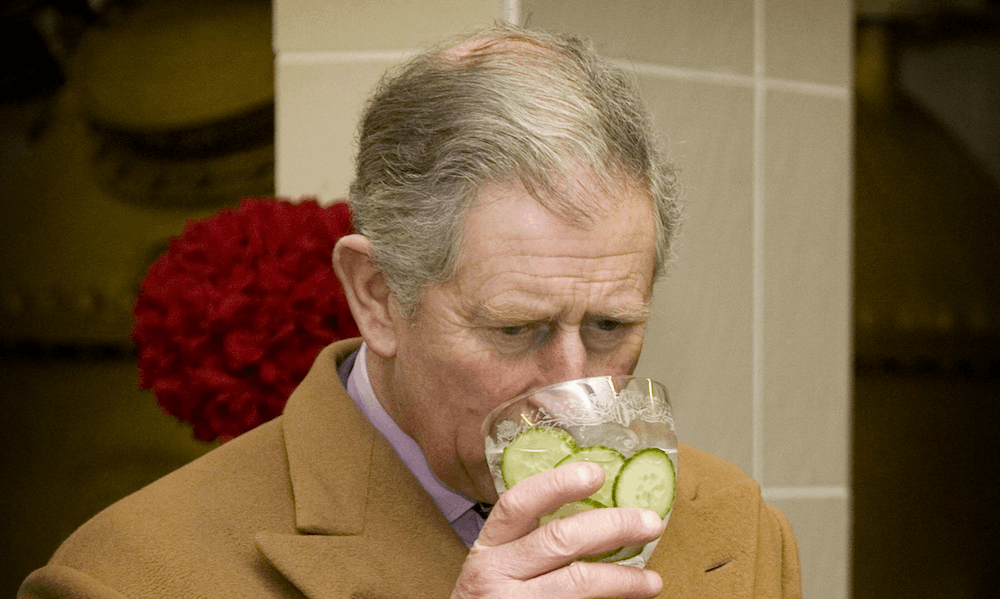 A 14-year-old Prince Charles drank a cherry brandy at a pub in Stornoway Harbor. A tabloid reporter overheard him, and the royal prince appeared in tabloid headlines everywhere. Referring to the incident, he told Vanity Fair that he simply said the first drink that came into his head since he had drunk it before.
Prince Charles also dated his former's wife sister, Lady Sarah McCorquodale, who introduced Princess Diana to her then-future husband. Prince Charles and McCorquodale dated for a short time in the 1970s but they broke up because she wasn't in love with him and said that she wouldn't marry the prince "if he were the dustman or the King of England."
Naked Harry
Photographers are always on the hunt for anything that could stain the reputation of any member of the royal family. Prince Harry was caught by those hunters completely naked in 2012.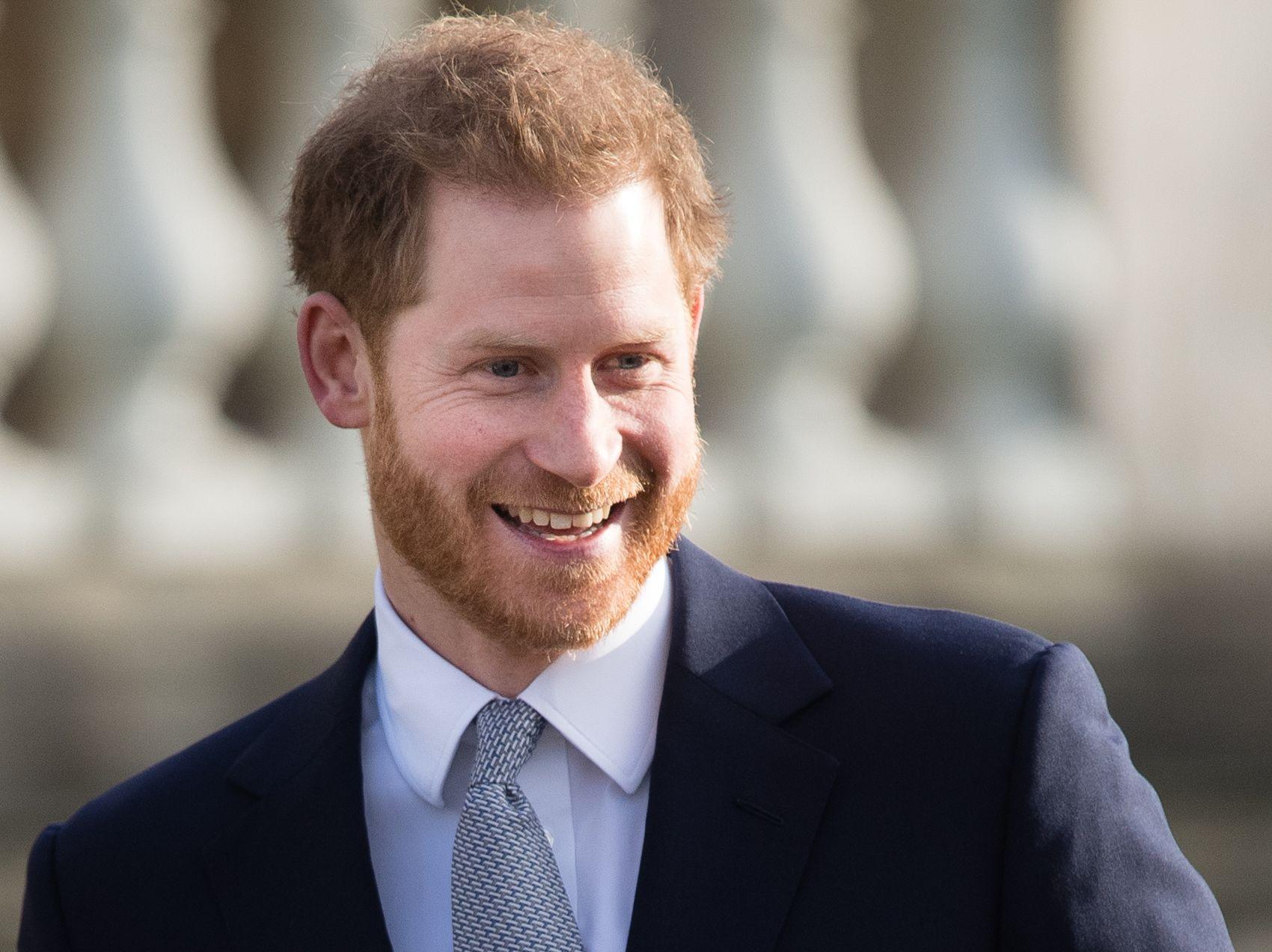 In one photo, only a wristwatch and a necklace are on the prince's body while his hands are covering his genitals. Another picture shows the prince embracing a woman, who is also naked, from behind next to a pool table. At the time, Prince Harry was said to be on a break before he joined the British Army in Afghanistan.
The palace did not deny the authenticity of the photos. Prince Harry apologized for the incident, saying he let his family and other people down. However, he emphasized that it was him being caught in a moment where he was being too much army, and not enough prince."
Princess Anne's Clandestine Meetings with Her Lover
Extramarital affairs hounded the marriage of Captain Mark Phillips and Princess Anne, the only daughter of Queen Elizabeth II before they divorced in 1992. Princess Anne reportedly had a relationship with her police bodyguard Sergeant Cross, who got transferred after the rumors.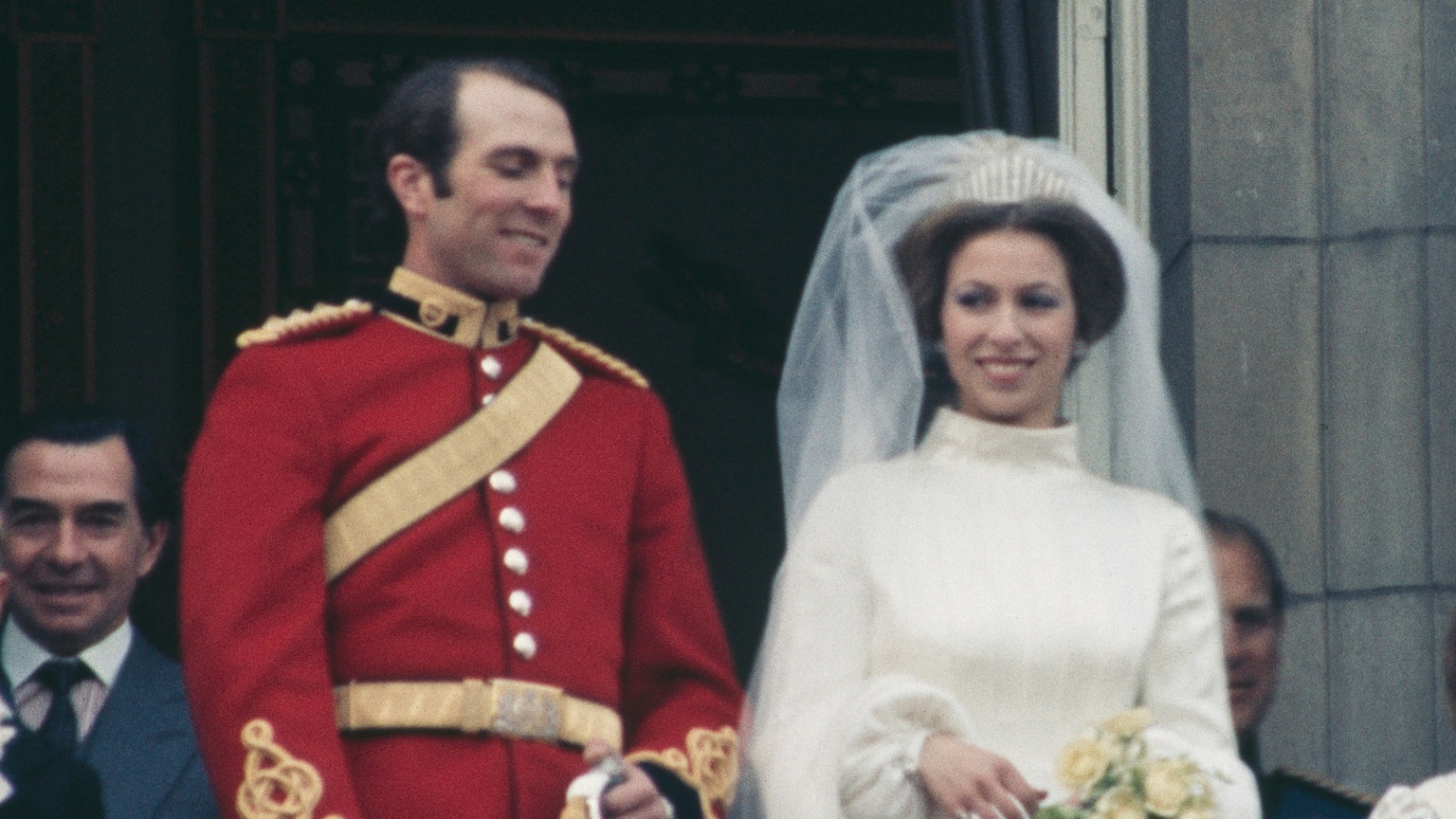 Her relationship with one of her equerries, Commander Timothy Laurence, was confirmed after love letters from her briefcase in Buckingham Palace were stolen from her and sent to The Sun. She also used to stay at his Winchester home, and their neighbors knew about their affair but never revealed it to anyone.
At the time, the police investigated the theft that took place in the palace and processed over 500 people's fingerprints. The police never found out who stole the letters. Princess Anne moved on and months after her divorce from Philips, she married Laurence.
Captain Mark Phillips Isn't Perfect Either
While the media was quite focused on Princess Anne's affair, Captain Mark Phillips had his own records of infidelity as well. He had a one-night affair with Heather Tonkin, an art teacher from New Zealand.
Phillips got Tonkin pregnant and reportedly asked her to get an abortion, but their daughter Felicity was born. In February 1997, Phillips married American Olympic dressage rider Sandy Pflueger, and they had a daughter named Stephanie.
In 2012, Captain Phillips, 63, announced his separation from Pflueger, who was 58 then. He moved to Florida to be with his new partner Lauren Hough, a 35-year-old equestrian who is just five years older than his daughter, Zara.
Princess Diana Threw Herself Down the Stairs
Princess Diana deliberately threw herself down the stairs when she was four months pregnant with William. She did it because she was trying to get her husband's attention at the time.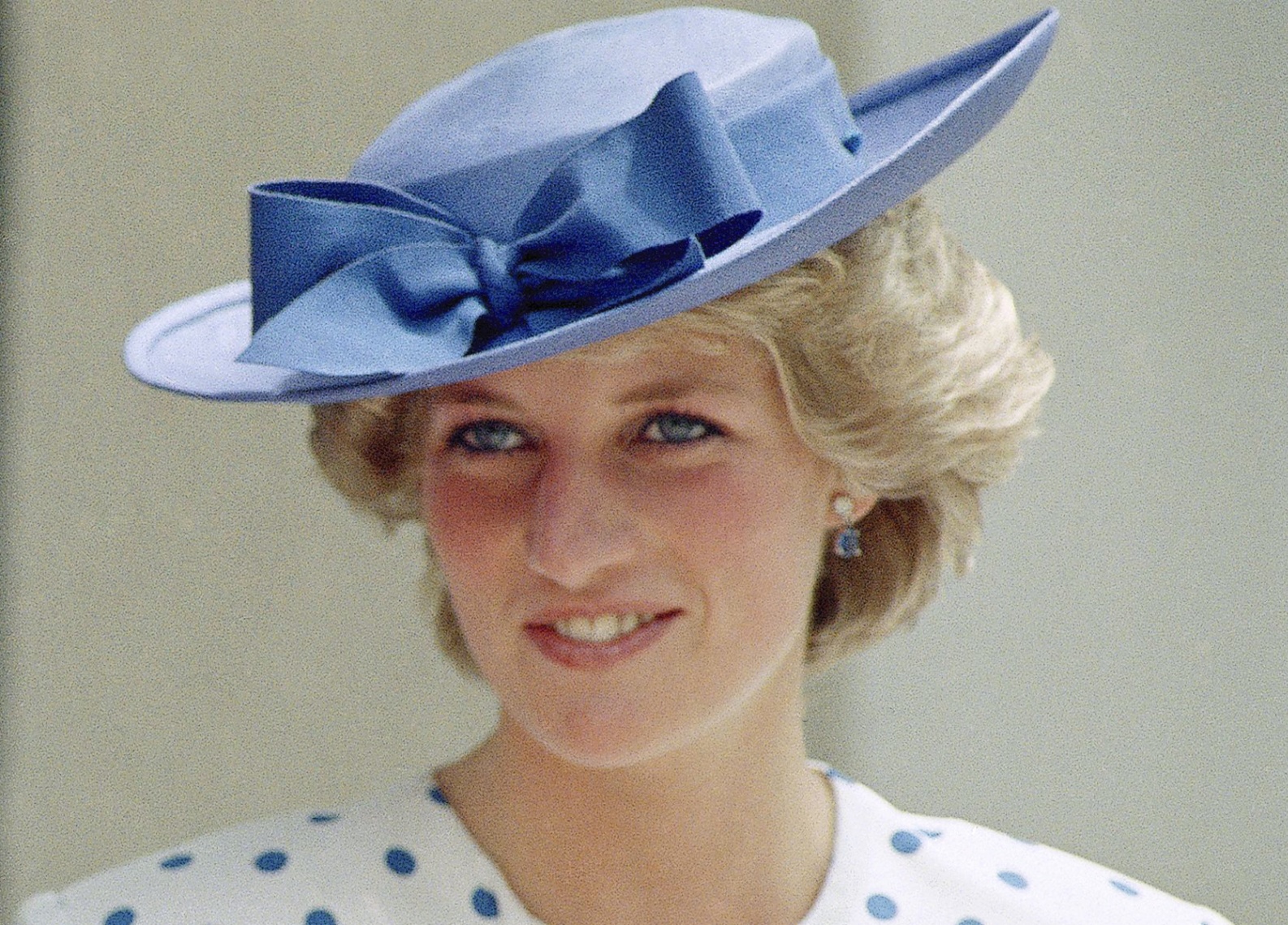 She was crying at first and then told Prince Charles that she was desperate already. However, he called her a crying wolf and said that he would not listen. The princess threw herself down the stairs, and the Queen saw her and was terrified.
Princess Diana, who was confident she would not lose her baby, said that Prince Charles simply dismissed her and went out of the door. She confessed that she knew something was wrong with her but nobody else understood her.
Controversies Surrounding Princess Diana's Death
Rumors suggest that the car accident that led to Princess Diana's death was planned. What is worse is that Prince Charles was accused of being behind it. Reports revealed that her boyfriend at the time, Dodi Al Fayed, died alongside her in the accident.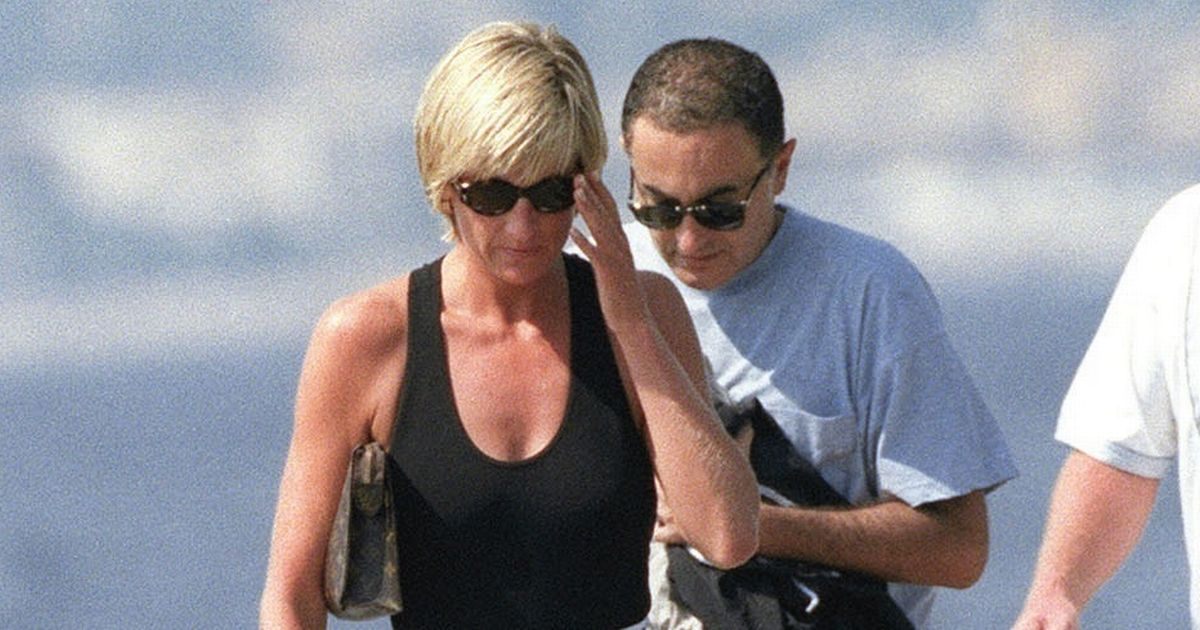 Al Fayed, a billionaire's son, was reportedly engaged to former partner Kelly Fisher while dating the princess. Princess Diana's driver Henri Paul was found dead at the scene. Experts believe that Paul was drinking earlier on the evening of the accident.
Their bodyguard, Trevor Rees-Jones, was injured but survived the accident. The royal family was criticized for their reaction to Princess Diana's death, their observation of the protocols, and efforts to keep the grieving of her sons private.
Sarah Ferguson's Bribery Scandal
Sarah "Fergie" Ferguson's bribery scandal proves that nothing can ever satisfy the greedy. British publication News of the World published a video of Fergie accepting a bribe from an undercover reporter who wanted information about her ex-husband, the Queen's son Prince Andrew.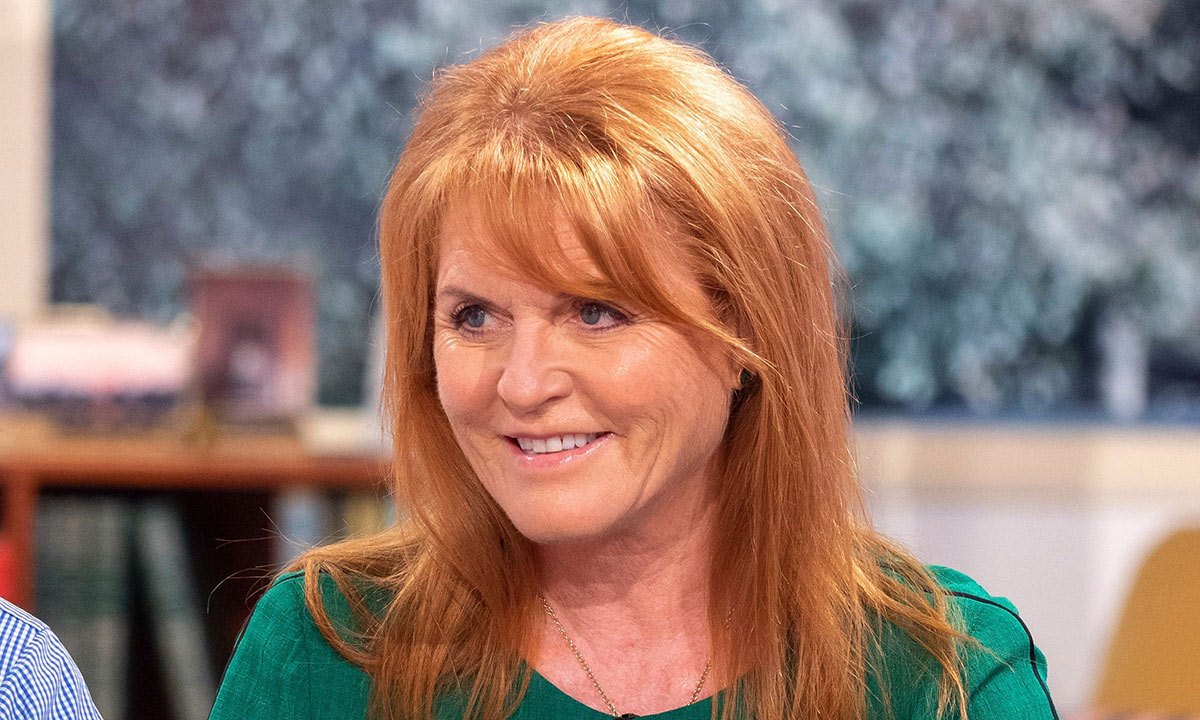 In the video, the mother of Princesses Beatrice and Eugenie, was sitting before cash worth $40,000 while talking to the reporter. The reporter pretended to be a rich person who wanted access to Prince Andrew. She also negotiated a future payment of £500,000 or $750,000.
Ferguson later apologized, explaining that she was in serious financial trouble at the time, revealing that she would only receive $20,000 a year from her divorce settlement with Prince Andrew. She was also $889,000 in debt after her lifestyle company Hartmoor closed down.
Prince Andrew's Sexual Assault Case
In early 2020 Britain's Prince Andrew was accused of forcing 17-year-old Virginia Roberts to have sexual relations with him back in 2001. His billionaire friend, Jeffrey Epstein, was also involved in the controversy.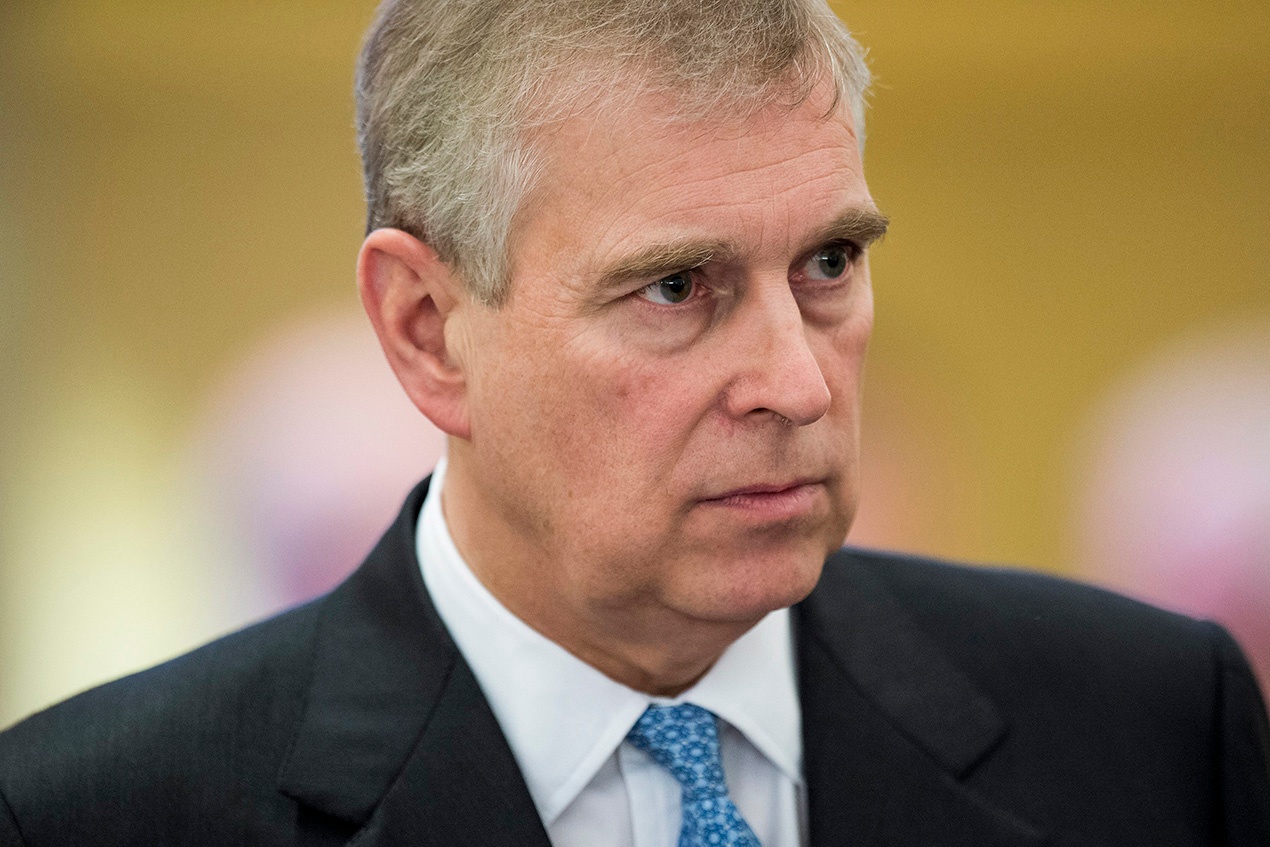 Roberts claimed she was kept by the two men as a "sex slave." Buckingham Palace denied these accusations, but Prince Andrew still stepped down from public duties. Epstein took his own life in a U.S. prison while awaiting trial on sex trafficking.
Prince Andrew's BBC interview to clear his name did not capture the sympathy of the public. His explanations were deemed unsatisfactory and lacked sympathy for the victims. The Duke of York has since said he was willing to help law enforcement agencies with their investigations.
Queen Elizabeth Faces Aspersions Too
Queen Elizabeth is reportedly evading $15 million in taxes on her $680 million duchy. This was found after Newsweek reported that HRH "invested at least $13.1 million into offshore tax-sheltered funds located in the Cayman Islands and Bermuda."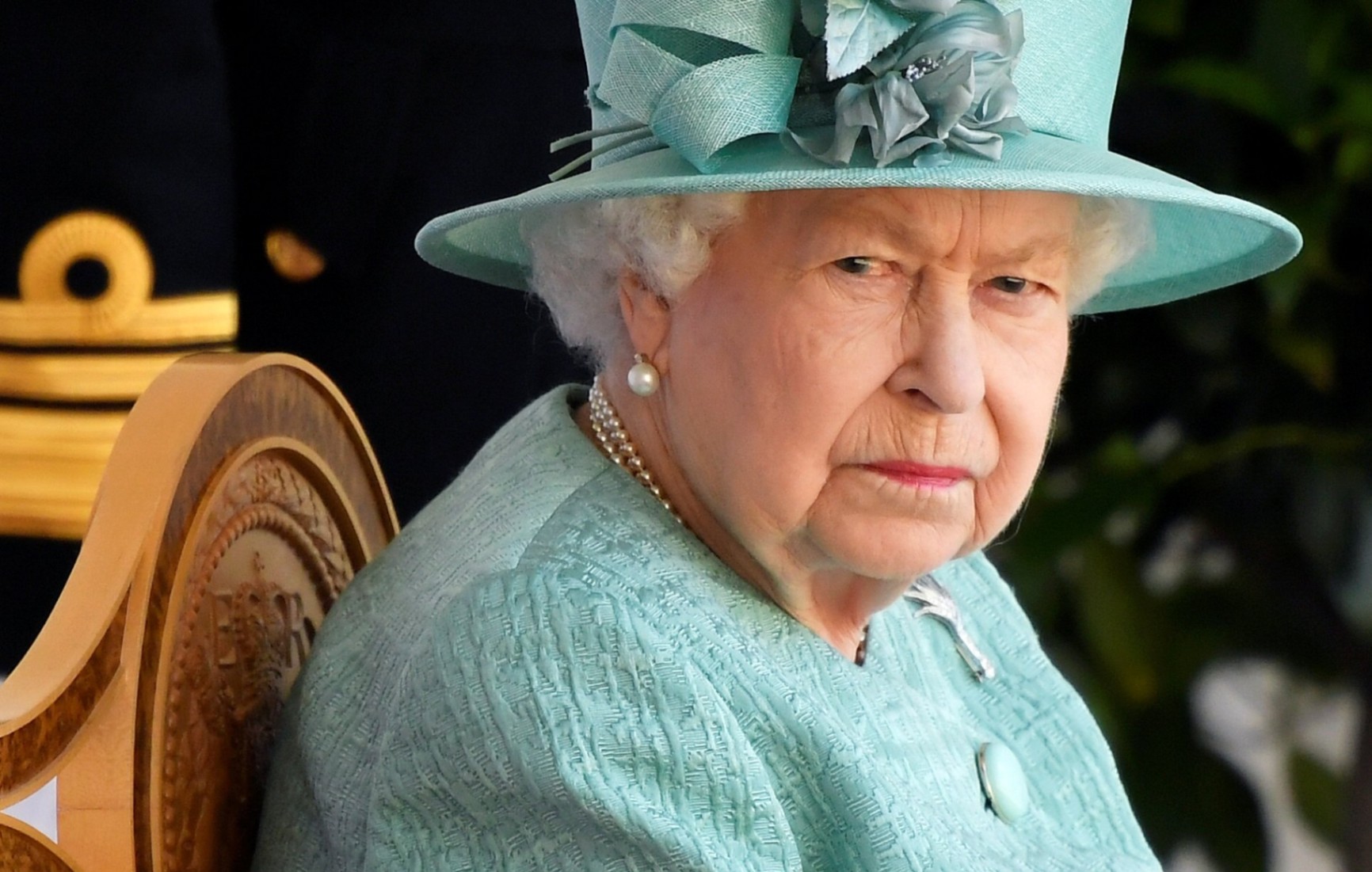 Critics like party leaders and anti-monarchists decided to probe the Queen's finances, including her private funds, The Duchy of Lancaster, in 2017. Information about the Queen's offshore dealings was traced to files leaked from two offshore service providers as well as the company registries that came with 19 tax-havens.
Another story tied to the Queen's shadow is about the same bloodline that she and her husband Philip are sharing. Both of them are directly related to Queen Victoria. An article revealed that Victoria is Elizabeth's paternal great-great-grandmother while "Philip is related to the monarch on his mother's side."
Meghan Markle's Revelations
Prince Harry and Meghan Markle were controversial even before they got married and she became a part of the royal family. Their interview with Oprah, which aired on CBS in 2021, revealed their unpleasant experiences as members of the British royal family.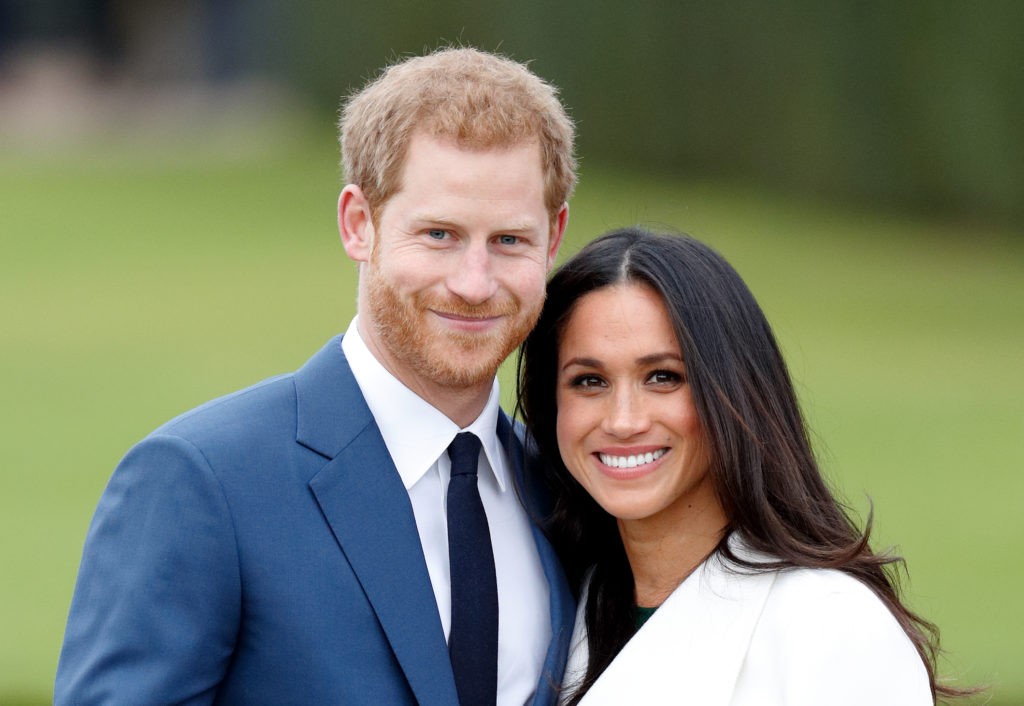 Markle said that the royal family did not want their son Archie to be a prince, making him ineligible for security. The couple revealed that a member of the family raised concerns about their child's potential dark skin color to Harry. Meanwhile, Harry admitted that he and his father have a conflict and that his father at one point would not answer his calls.
Harry mentioned that the royal family cut him off financially last year and that he was only able to leave the palace because of an inheritance from his mother. Markle admitted she had been driven to thoughts of suicide and asked the palace for help but received none.
One Day in Rehab for Prince Harry
Prince Harry spent one day in a residential center for drug users, the Featherstone Lodge, in Peckham, England. This was done so that he could hear from heroin and cocaine addicts that were recovering from abuse of these drugs. They talked to Prince Harry about the dangers of addiction to these substances and told him it all started with alcohol and smoking cannabis.
This happened at the age of 17 when he was seen drinking with friends and confessed to his father that he also experimented with smoking marijuana.
It was then that his father forced him to visit the rehabilitation center. Knowing his child, Prince Charles knew that to send him to this place may just shock Harry into realizing he was treading into an area where he could potentially ruin his life.
Kate Middleton on the Front Page
While Kate Middleton and her husband, Prince William, were on a well-deserved holiday in the south of France in 2012, the unexpected happened to them. While staying at a private holiday home owned by a family member their privacy was invaded by a photographer.
This photographer took photos of Kate Middleton who was topless sunbathing and not expecting anyone to see her (much less take photos). These photos were published by Closer magazine in France, exposing a very private moment of the Duchess while she was relaxing.
The royal family reacted with this breach of privacy by suing the magazine. The royal family received compensation, but the damage was already done.
Harry with a Nazi Armband
What may have seemed to be a naughty dare or a rebellious streak from the second son of Prince Charles turned into a public spectacle. Prince Harry appeared on the front page of The Sun newspaper wearing a Nazi armband at what seems to be a costume party.
That was not all, though, and he came to the costume party dressed from head to toe as a Nazi soldier. This made a lot of people furious. Harry released an apology for the situation and any offense caused by wearing the Nazi uniform.
According to Prince Harry, he was coaxed by Prince William into wearing the Nazi uniform to the costume party. But only Harry had to face the consequences. This costume act may just have started the feud that went on between the brothers for years to come.
Diana Tells All
After many years in an unhappy marriage, Diana and Charles got divorced after she exposed everything that was going on in an interview with journalist Martin Bashir. This prompted the queen to ask her son and Diana to divorce, possibly to prevent it all from turning into a royal scandal and embarrassment for the whole family, especially the children.
The things shared were already embarrassing enough, with Diana exposing Prince Charles' affair, and her confessing to being in love with another man. It turned out to be the best thing for them to get a divorce and move on with their lives. The main problem was what it was doing to their children, William and Harry.
In this interview, Diana talked about the pressure put on them and their public life causing a lot of consequences for her health and her personal relationships. The fact that Prince Charles was having an affair with Camilla Parker Bowles turned out to be the truth. They eventually got married in 2005 and are still together to this day.
Princess Margaret and the Married Man
These days it may seem like an everyday thing that people fall in love with a married person and cause them to divorce. But decades ago it was much more scandalous, and even more so for the royal family.
This happened to married Royal Air Force officer Captain Peter Townsend, who spent a lot of time with Princess Margaret while serving as an Equerry. Because they were together most of the time, they fell in love. After he got divorced, he proposed to Margaret, but this was forbidden by the Church of England as it was against their rules.
They called off the engagement in 1955 and both eventually married other people. Margaret married photographer Anthony Armstrong Jones shortly after the break-up but they divorced 21 years later after a long, unhappy public spectacle.
King Edward VIII Renounces the Crown
The rejection of the throne of England by Edward Vlll for the love of a woman may sound like a very romantic story in which he chose love over the throne. However, it was not all that romantic if you take a closer look at the life of this king of England, who ruled for less than a year after the death of his father.
It all started when Edward began attending college. According to close friends and other sources, he loved to party for long nights and later developed a taste for married women. It was during his time in the Army during WWll that he met a lot of women in Paris, where he loved to party while he was on leave.
It was also during this time of social life in Paris that he met Wallis Simpson, who was married to a businessman at the time they started their affair. Edward was also in a relationship, but none of that kept them from getting together in secret until the truth finally came out and they appeared in public together.
Secret Phone Calls
Of all the scandals of the modern royal family, this is certainly the saddest of them all. Secret phone calls recorded from the alleged lover of Diana, James Gilbey, who told Diana that he loved her, that were then published in the press.
After the recording was published, Diana denied that it was adulterous but said the conversation was real. This happened in 1992 while Prince Charles and Diana were still married. Not long after this phone call, Prince Charles was also recorded having a private conversation with Camilla, the woman with whom he was having an affair.
The transcript of this conversation was published by an Australian magazine, and it turned out that they were romantically involved. Not long after this leak, Diana participated in the famous interview where everything was revealed. The marriage everybody thought was a fairytale marriage came to a sad end shortly after.
Summary
The British Royal Family are humans, just like everyone else, which means that they are bound to be involved in scandals.
And while theirs tend to have a much larger audience, they too have to apologize, shrug them off, and move on.