Jenna Jameson is an American entrepreneur, webcam model and former adult film actress, who has been called the world's most famous adult-entertainment performer. Jenna Jameson was 205 pounds during her third trimester in 2017, and she's now around 120 pounds. She became popular after her magical transformation. She shared the diet that helped her achieve those 'then and now' results.
There are many people who try to implement a diet in their life, but not all succeed in weight loss. There are some people who have their diets perfectly mastered and that they are sharing their secrets and Jenna is one of them. She thanked her Keto diet which excluded sugar and grains consisting lots of good fat and kept carbs low and protein moderate.
Jenna Jameson's Jaw-Dropping Post-Baby Weight Loss
In an Instagram post, the mother of three showed her side-by-side shots before and after giving birth to her daughter.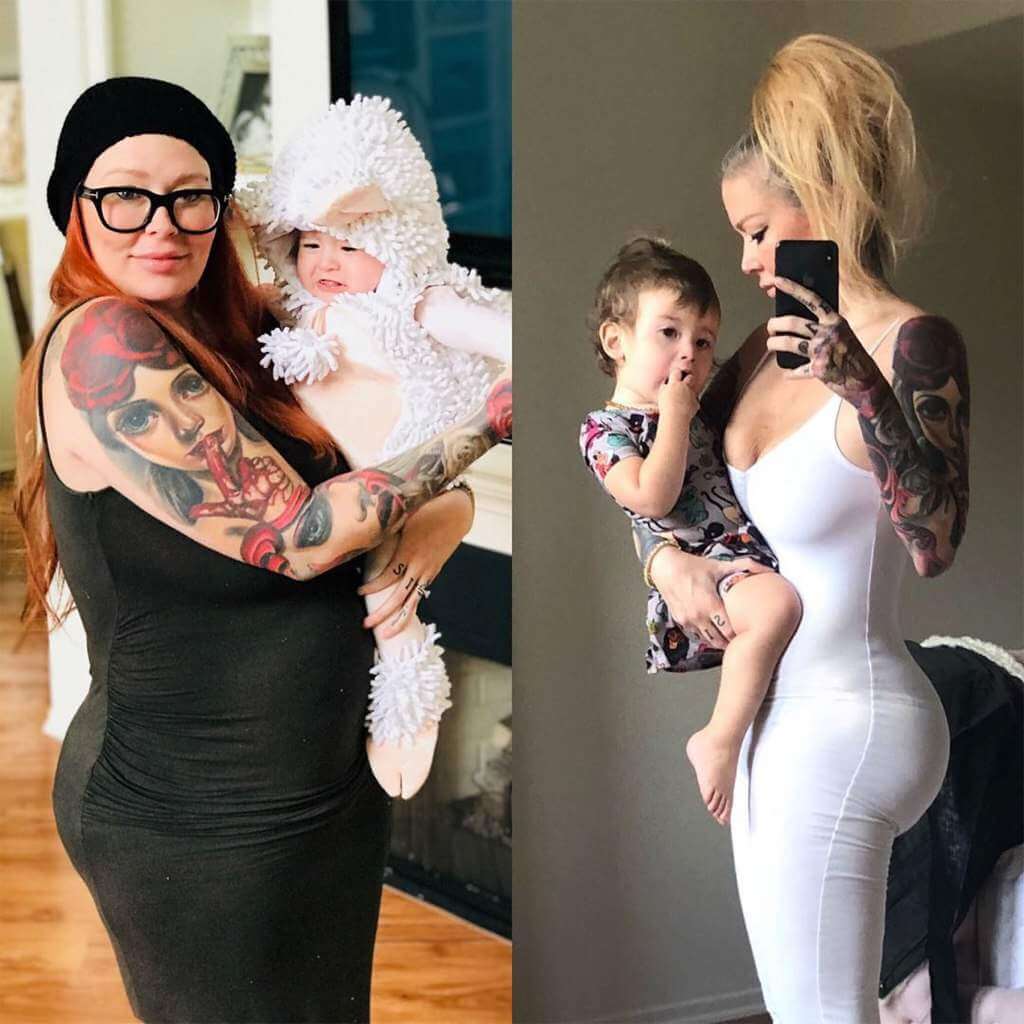 Jenna Jameson Then And Now (205 vs 120 Pounds)
Below is Jenna Jameson then and now photo when she was 205 pounds during her third trimester in 2017, and she's now around 120 pounds.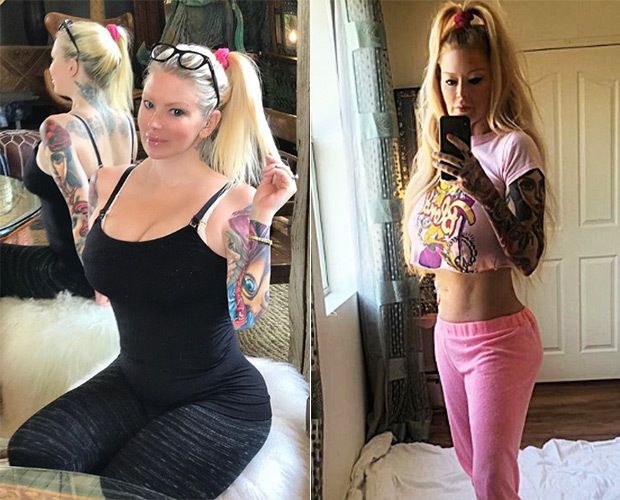 Jenna Jameson Weight Loss Diet Plan
Jameson shared Helpful Tips For Weight Loss on Instagram. Here are the dieting tips shared by Jameson below.
No Snacks
Jameson explains that she stopped snacking and she allowed herself to get hungry and she stops eating as soon as she gets satisfied.
She Walks More
"I walk to where I need to go." Jameson wrote on Instagram.
She Does Fasting
Jenna wrote in Instagram posts that she never eats between 6 pm and 11 am.
No To Processed Foods
She excluded all the processed foods off from her kitchen and will not feed processed foods to her family.
Eat At Home
She says that she barely ever eats out.
Above were few weight loss tips shared by Jameson for her fans. She has over 400K followers on her Instagram.