These Are The Female Celebrities Left Men For Women Partners. Love triangles of any kind are exhausting, dramatic, and often come as a shock to at least one party involved. These ladies all added an extra element of surprise to their heartbroken exes. They ditched their husbands or boyfriends for the company of another woman or women.
Angelina Jolie
Angelina Jolie met Jonny Lee Miller in 1995 when they filmed Hackers (1996). The pair tied the knot, with Jolie reportedly wearing black leather hotpants and a T-shirt with his name emblazoned on it in blood for the ceremony. In 1996, she met Japanese model Jenny Shimizu on the set of Foxfire (1996) and, according to the New York Daily News, the women hooked up numerous times during Jolie's marriage. Jolie divorced Miller in 1999 and pursued a full-fledged on-again-off-again relationship with Shimizu, telling Girlfriends magazine that she "fell in love" with her co-star "the first second." Jolie said, "I would probably have married Jenny if I hadn't married my first husband." The pair have obviously moved on Jolie with actor husband Brad Pitt and Shimizu with socialite wife Michelle Harper—but are reportedly still friends.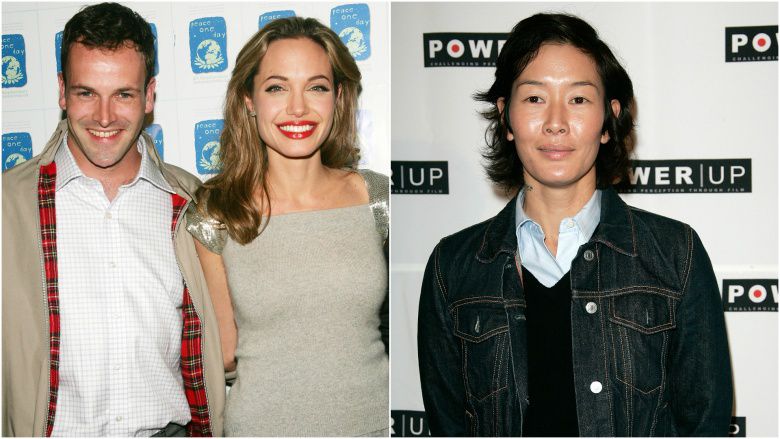 Lindsay Lohan
Lindsay Lohan reportedly also hooked up with Courtenay Semel, the daughter of Yahoo CEO Terry Semel in 2006. The once volatile duo are reportedly friendly now, even attending a pal's party together in 2012. A source told Radar Online, "There was an audible gasp in the room when Lindsay walked in with Courtenay because they have had such a crazy history together, but it seems they are in a much better place now. Lindsay and Courtenay are friends and didn't appear to be romantic.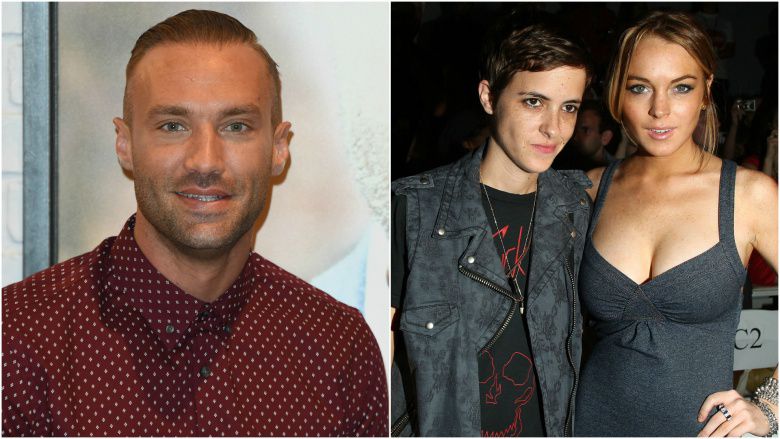 Amber Heard
Amber Heard's marriage to Johnny Depp went down in flames, and rumors suggest that Heard's bisexuality may have played a role in the extremely messy and often disturbing breakup. Page Six reports that Depp and Heard often clashed over her friendship with photographer iO Tillett Wright, who Heard had reportedly moved into the couple's guest house against his wishes—and who E! News reports later was on the phone with Heard with Depp allegedly attacked her in a domestic dispute.
Portia de Rossi
Before she married Ellen DeGeneres in 2008, Portia de Rossi was married to a man and had embarked on several relationships with men. In her book Unbearable Lightness: A Story of Loss and Gain (via the Daily Mail), de Rossi details how her husband, documentary filmmaker Mel Metcalfe, left her for her own brother's wife in 1999 after three years of marriage. Yikes! The Australian actress admitted she married Metcalfe in the hopes of getting her green card to stay in the United States (though she ended up unable to get one from him) and confessed, "By the end of our first year together, despite my desire to be attracted to him, my latent fear of my real sexuality was simmering and about to boil.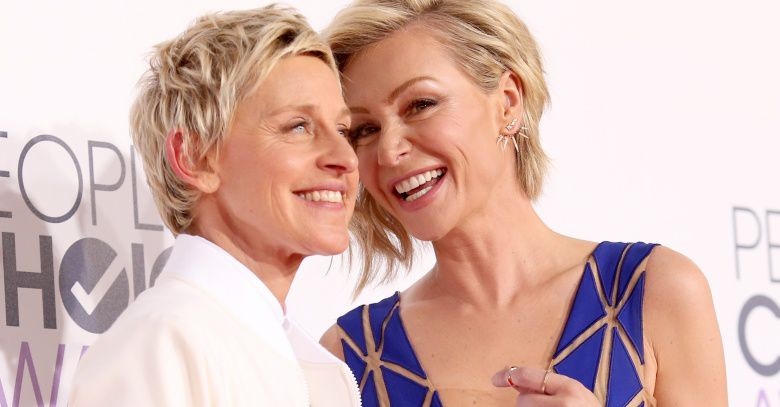 Anne Heche
Anne Heche happily dated comedian and actor Steve Martin for two years. Then she met Ellen DeGeneres at the Vanity Fair Oscar party in 1997. She soon dumped Martin and embarked on a very public romance with the comedienne, who came out as a lesbian on her TV show, Ellen, a week later. The couple stayed together for three and a half years, and their 2000 split went down in celebrity infamy when Heche knocked on a stranger's door, made herself at home, and started talking about a spaceship.