Whether we are talking about the Netflix original series like Riverdale or Disney's High School Musical, it is quite fun to know that the main actors are commonly played by adults. This is because the TV producers are always more interested in casting 18+ actors, which is for a couple of reasons.
Firstly, there aren't as many restrictions, and secondly, there are certain adults who might do a much better job representing the high school mentality. In most cases, you won't even notice this until you google the cast and found out that the actor may be twice the age of the character they are playing.
To give you a better idea of what we are talking about, we have prepared a list of the few times where teenage characters were played by older actors. Let's get started!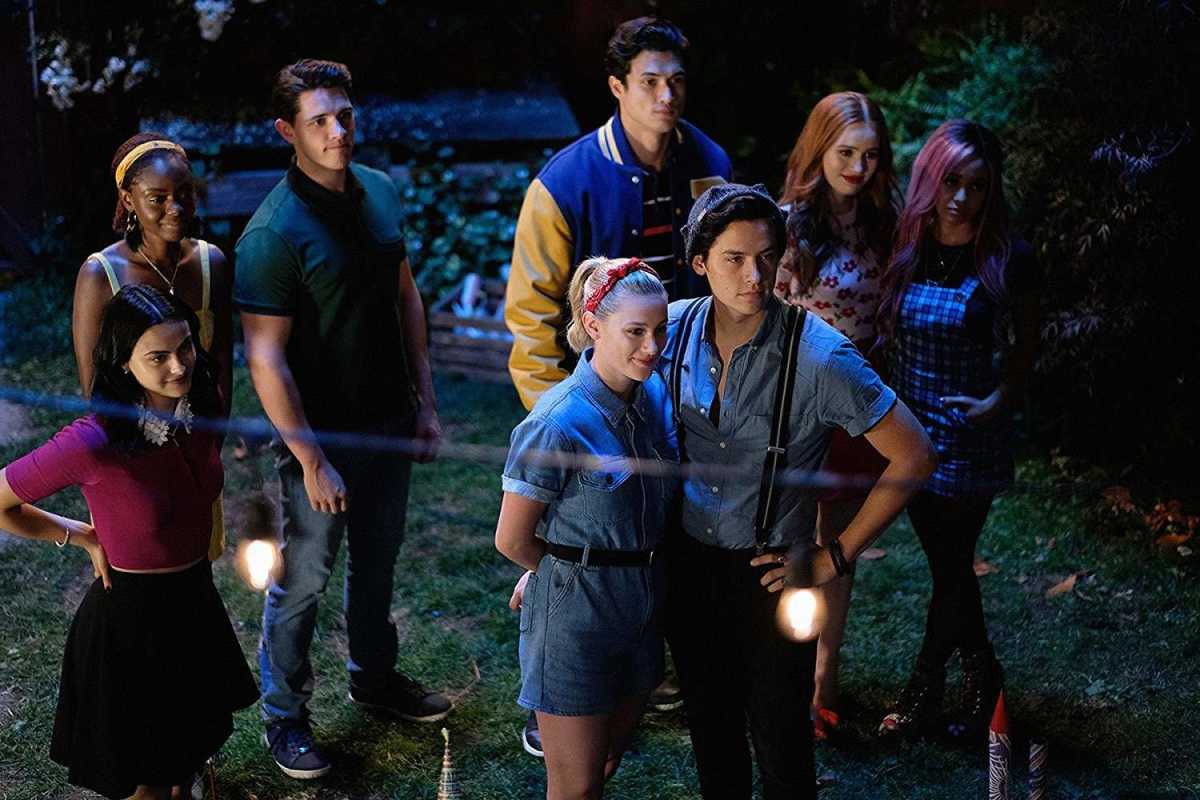 "Buffy the Vampire Slayer" – Charisma Carpenter (Cordelia)
Premiering back in 1997, this TV show stands to this day as one of the most successful in the sphere of supernatural television series.
The main reason why it became popular so fast is because of one of the main actresses, Charisma Carpenter, who, believe it or not, was already in her late 20s when the first episode aired.
Cordelia was the mean girl of the high school, which is quite impressive as it had been a decade since Charisma was in high school.
It is safe to say that for the six years Buffy the Vampire Slayer was on television, Charisma hasn't changed much, and it would be almost impossible to guess that she was 29 in 2003. In our opinion, this is just the perfect example of how adult actors may do a great job playing teenagers.
"Gilmore Girls" – Milo Ventimiglia (Jess Mariano)
Once again, a TV show from the beginning of the 2000s, Gilmore Girls was incredibly popular among those who enjoy a good comedy-drama.
If you watched it, you certainly stopped for a minute and wondered whether Jess Mariano is just a high schooler, given how capable and wise he was.
That was mostly because the character was played by a 24-year-old Milo Ventimiglia, who couldn't hide that he was much more experienced than one would be at the high school age.
On the other hand, it gives the show even more charm, especially when you consider that most other characters, including Rory and Lorelai, are played by adult actors.
"Dawson's Creek" – Kerr Smith (Jack McPhee)
When it comes to TV shows in which there is a huge difference between the age of the main character and the actor it is hard to miss out on Dawson's Creek.
While McPhee was 15 in the first episode, Kerr Smith who managed to successfully play him was 10 years older.
As another situation where a sophomore was replaced by a what would be a college graduate, it is quite clear that the TV producers enjoy casting older actors for a few reasons.
"Smallville" – Tom Welling (Clark Kent)
Introducing us to the story of the great Superman, the TV series Smallville hasn't only fascinated the audience with a unique concept but also with Tom Welling, who was 25 when the first episode aired.
Fast forward to 10 years and the end of this show, and he was 34 just when Clark Kent was in his middle 20s.
We are sure that producers were confident no one would figure this out, given the fact that Tom Welling is someone who can easily pull off a teenage role (it wasn't his first time).
"Veronica Mars" – Kristen Bell (Veronica)
Another TV series in which the main character is in high school, while the actor playing the role is well in her 20s, is Veronica Mars, played by Kristen Bell.
Kristen did an amazing job portraying the beautiful Veronica throughout the series. By the time this show had ended, she was 27, but the audience believed she was just a freshman at the college.
"Hannah Montana" – Jason Earles (Jackson)
The role of Hannah Montana's brother, Jackson, is probably one of the most impressive presentations of a high school student played by an adult actor.
The fact that Jason was over 30 when he played a role of a sophomore is probably the most astonishing bit of trivia of this great show.
Frankly, the audience was perhaps even more moved by this than the fact that Miley Cyrus did a fantastic job playing the role of shy Hannah Montana.
When the TV show finally ended, Jason was close to 35 and is one of the oldest actors to appear on television in a teenage role.
"Friday Night Lights" – Taylor Kitsch (Tim Riggins)
Playing a successful quarterback and a sophomore, Taylor Kitsch did an amazing job presenting a character who was 9 years younger than him in real life (Taylor was 24 at the time).
Whether it was because of the attractive haircut that he had, or his charismatic personality, we don't know.
But one thing is sure, and that is that Tim Riggins stays as one of the coolest teenage role characters all around.
When the TV show finally ended in 2011, Taylor was 30, while the character he played was supposedly just in his early 20s.
"Glee" – Cory Monteith (Finn Hudson)
If you know a thing or two about TV series' that mostly follow the lives of teenagers and sophomores, then you have undoubtedly heard of Glee. One of its main characters, Finn, wasn't 16 in real life but rather 27 years old.
To be honest, it is quite fascinating how these actors can transform and act like they are going through all the high school trouble and fun once again.
As the show came to an end and Finn finally graduated high school, the actor who played this role was celebrating his 30th birthday.
"Pretty Little Liars" – Shay Mitchell (Emily Fields)
If you review the complete cast for this fantastic TV series, you will find that almost none of the actors was actually high school age when it first premiered. One of the main characters, Emily Fields, played by Shay Mitchell, wasn't 17 but rather 23 years old.
The real age of the actors versus one of their characters was one of the main reasons why the TV producers decided to go with a five-year-jump.
Although it may have been pretty confusing for most of the audience, this makes sense given the fact that it moved in-show characters to the real age of their actors.
"Pretty Little Liars" – Tammin Sursok (Jenna Marshall)
Believe it or not, Shay, who was 30 when this show ended, wasn't the oldest actress in this series. Tammin played the role of the attractive Jenna Marshall, and she was 27 years old when the first episode premiered.
Fast forward seven years later, and she is 34, just when the character she plays has entered the early 20s. Much like Gilmore Girls, we think that this TV show is one of the best representations of how older actors/actresses can rock teenage roles.
"13 Reasons Why" – Ross Butler (Zach)
When talking about actors that do have a great experience with playing teenagers, Ross Butler is one of the most popular.
Apart from Riverdale, in which he successfully played Reggie, he also did a fantastic job playing Zach in 13 Reasons Why, who was 10 years younger than Ross at the time (27).
"13 Reasons Why" – Timothy Granaderos (Monty)
Probably one of the most shocking facts is that Monty, who is a sophomore in the series, is played by Timothy, who was 31 at the time when the show had its premiere.
This just goes on to show that age doesn't matter, as millions of people watching 13 Reasons Why were pretty convinced about Monty's age.
Currently, the actor is 34 years old and still as good looking as he was 4 years ago. Plus, he doesn't look at day over 21! He must have some good genes in his family!
"Stranger Things" – Dacre Montgomery (Billy)
While not as old as most other actors on this list, Dacre was 23 years old when the show premiered, which is above the age that Billy was presented to have.
Still, we have to say that he did a pretty impressive job throughout the series, especially the pool scene.
"American Vandal" – Jimmy Tatro (Dylan Maxwell)
Although 25 years old in real life, Jimmy Tatro was able to give a fantastic performance in the American Vandal tv-series and prove once again that certain older actors are just great for teenage roles.
Portraying Dylan Maxwell, who wasn't that good of a high school student, Jimmy was able to collect millions of fans throughout the world.
"Riverdale" – Cole Sprouse (Jughead)
It is safe to say that the Netflix original Riverdale stands as one of the most popular tv shows nowadays. With that in mind, it is pretty cool to know that one of its main actors, Cole Sprouse, was 25 years old when the first episode aired live.
While the age difference between Cole and Jughead is clear, as Sprouse is 28 as of 2020 it isn't something that you notice right away.
"Riverdale" – Ashleigh Murray (Josie)
As one of the coolest characters in this TV show, Josie was supposed to be 18 at the time when Riverdale had started.
However, the actress was at the end of her 30s at that point, which is why we are pretty impressed with how she managed to present a high school graduate.
Along with 13 Reasons Why and The Politician, it is Riverdale that does an amazing job when it comes to hiring older actors to engage in playing teenagers.
"The Politician" – Ben Platt (Payton Hobart)
One of the main reasons why the producers hired Ben Platt, who was 26 years old at the time, was because the show planned to present the audience with a time jump of more than 15 years.
For this reason, it was essential to have an actor who was able to both play a teenager and an adult man (35 years old) running a presidential campaign.
"Grease" – Stockard Channing (Rizzo)
Yes, Grease is a much older show than most of the ones we have listed, but it is still a classic. With this in mind, it is cool to know that the main "Pink Lady", Rizzo, wasn't 17 but 30 when this movie aired.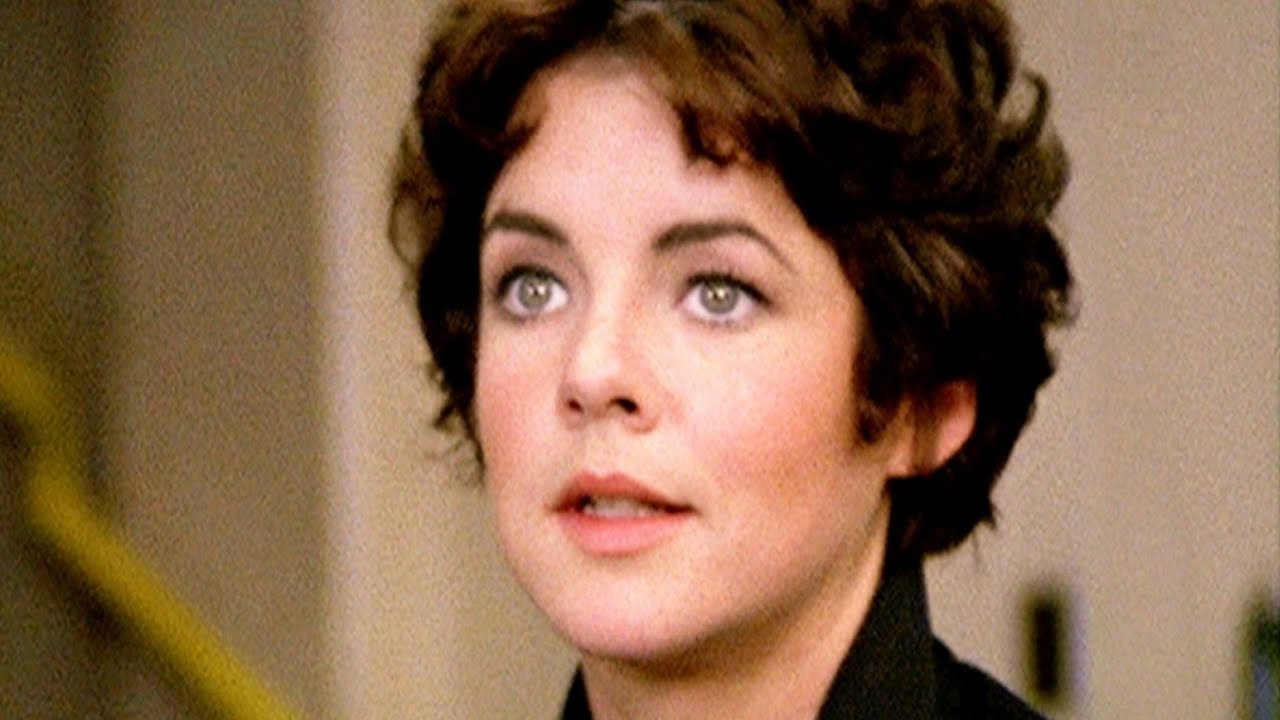 To be honest, how Stockard played a character that was 12 years younger than her age at the time stands as an example to all other adult actresses engaging in teenage roles.
Summary
The few actors and actresses that we have listed are just a glimpse of the actual situation.
Most tv shows and movies that portray the life of high school students do hire older actors and as we could see through a couple of examples, there isn't anything wrong with it!