Every generation has its own way to do things. And every previous generation always disagrees on the very ways adopted by their successors. We can't really blame anyone for this because things change with time and they are bound to change no matter what. Below we will show you photos of how Teens Then And Now have changed.
Then there are things which are being done by the millennials which are beyond our understanding. There are issues with the young girls and guys which are illogical to the very core. Millennials are more of a technology generated group of people and they love posting everything on social media sites.
A teenager also has known as a teen is a young person whose age falls within the range from 13 years to 19 years. They are called teenagers because their age number ends with "teen".
Teens nowadays are becoming more and more annoying for adults. Because they are doing the things which people from earlier generations were not supposed to do. Following are some of the hilarious pictures of Teens Then And Now.
JOBS THEN AND NOW
Here is how our jobs have evolved over time.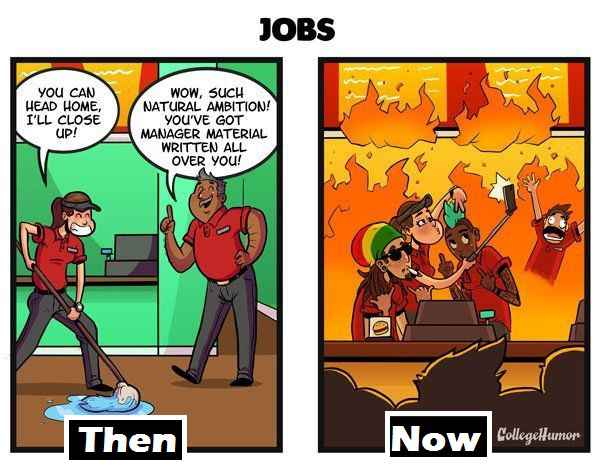 WHEN YOU BECOME ADULT
In the following picture, you can see how becoming an adult has transformed during all these years.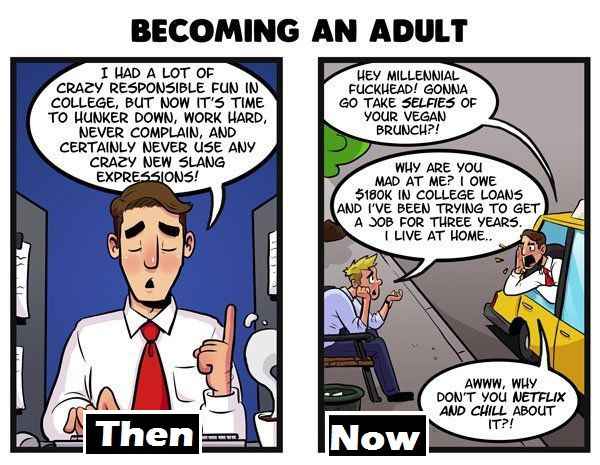 DATING THEN AND NOW
This is what we used to do on a date back then, and what we do now on a date.
CONVERSATION THEN AND NOW
This was conversation stuff back then vs now.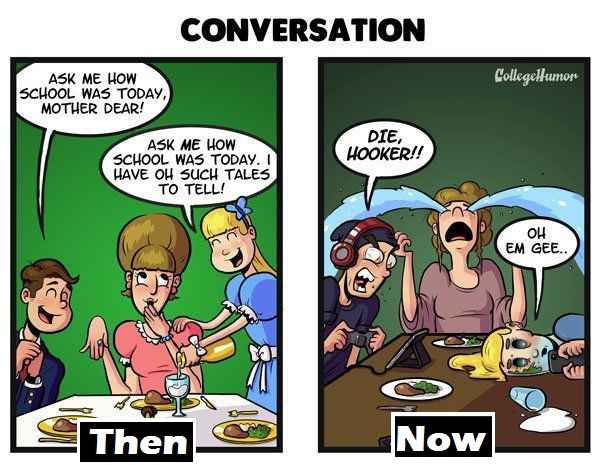 MUSIC THEN AND NOW
This is how music used to be back then and how music is now.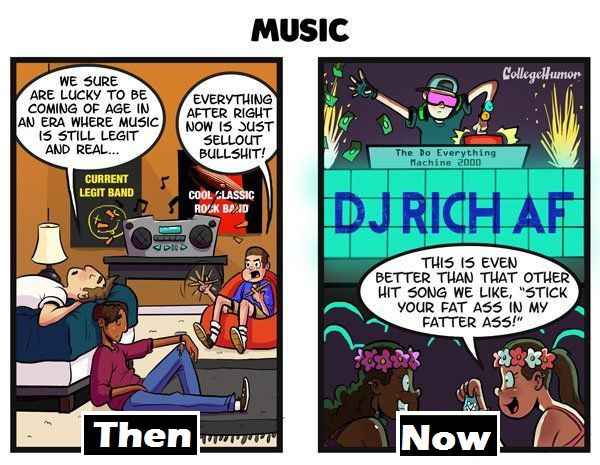 This is how the life of teens has transformed over time with the invention of new technologies and facilities.