Makeup has some true power to transform people. Makeup can highlight the beauty and strengths and can hide scars, pimples, and rashes to make skin looks good. Goar Avetisyan is a Russian makeover artist who is running a unique campaign of women empowerment using makeup. She is quite popular and has over 6.4 million followers on Instagram. Here you will be amazed to see the power of makeup.
Avetisyan not only works in Russia, but she travels around the world and uses her skills to show that we're all just as beautiful as all the celebrities on TV.
In this post, we've listed up 15 makeup transformations by Avetisyan. You can follow her on Instagram to check her more work.
1- Julia Is A Cancer Patient And She Went To The Hospital For Her Chemo Treatment Right After This Transformation.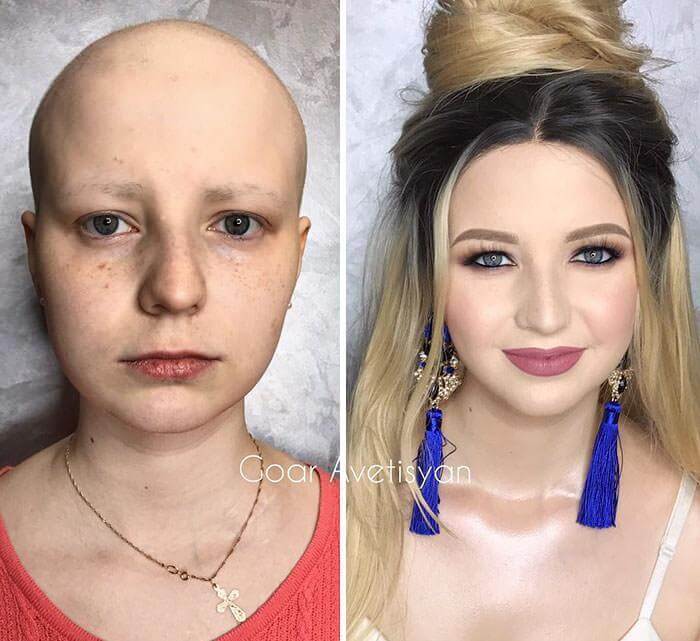 2- Mid Blowing Transformation of An Acne-Prone Face.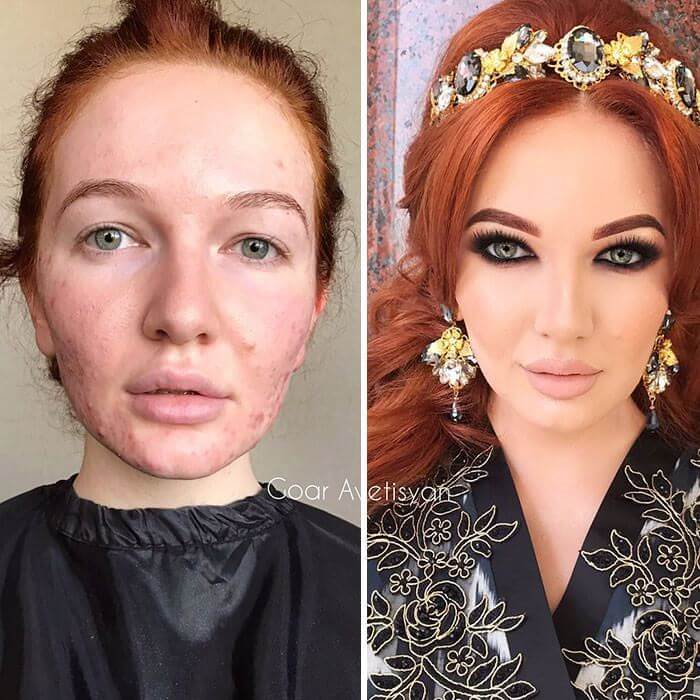 3- Marina Is Fighting Breast Cancer and Goar Decided To Support Her With This Amazing Transformation.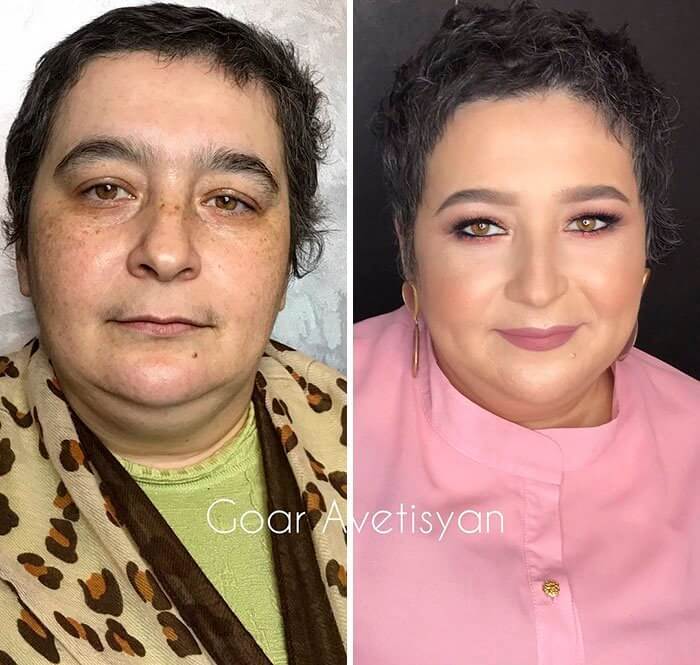 4- Goar Transformed Her Grandmother After 9 Years And You Can See Her Smile.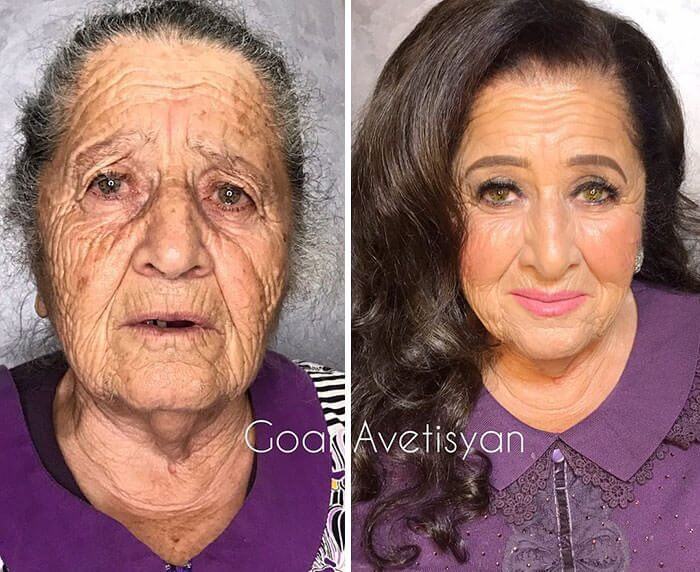 5- Jamilya Belongs To Dagestan. She Got Severely Burned When She Was Just 2.5 Years Old. Goar Paid For Her Tickets From Dagestan To Transform Her And Boost Her Confidence.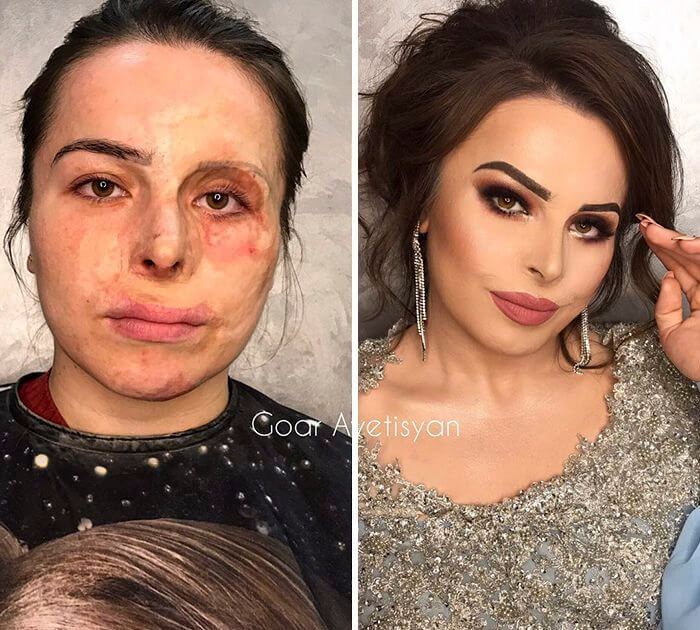 6- Lily Ha A Birthmark and She Went Through Two Skin-Transplant Operations. Goar Covered Her Scars To Make Her Feel Gorgeous.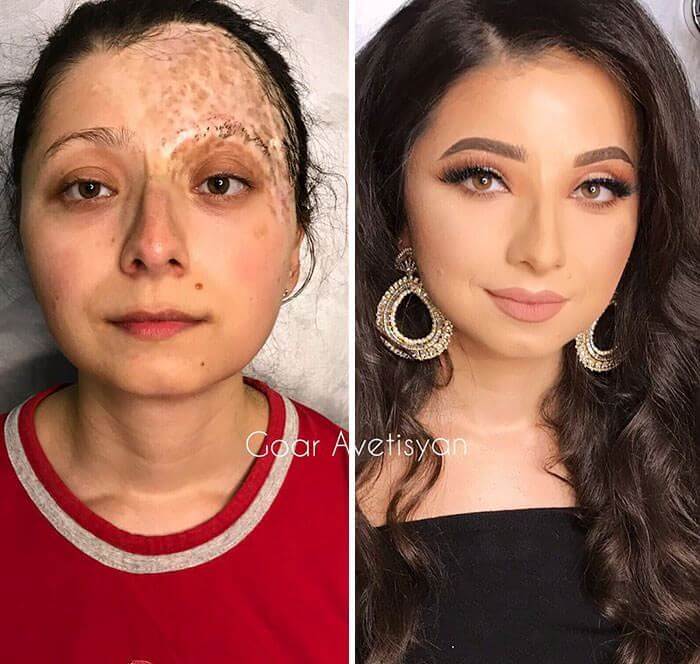 7- This Is Goar's Mom. Goar Transformed Her For The Last Day Of School Of Her Son Albert, Who's Graduating.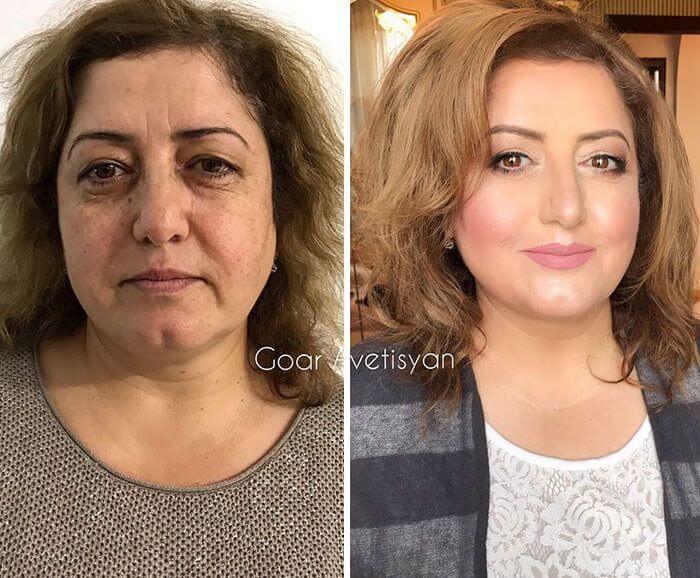 8- Vlada Had 15 Eye Operations And Goar Transformed Her Into Beauty.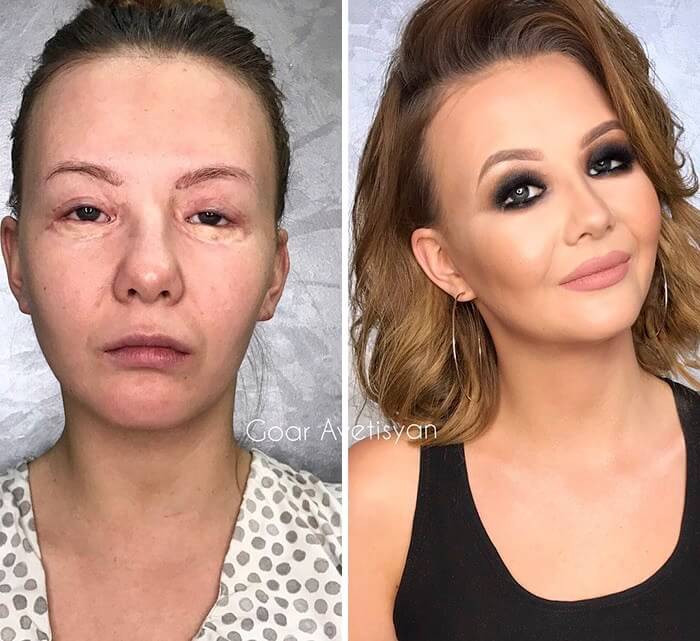 9- This Mom Of 2 Never Done Her Makeup, Not Even For Her Wedding. Goar Transformed Her Which She Will Never Forget.
10- Gora Highlight Hidden Beauty Features With Her Skills.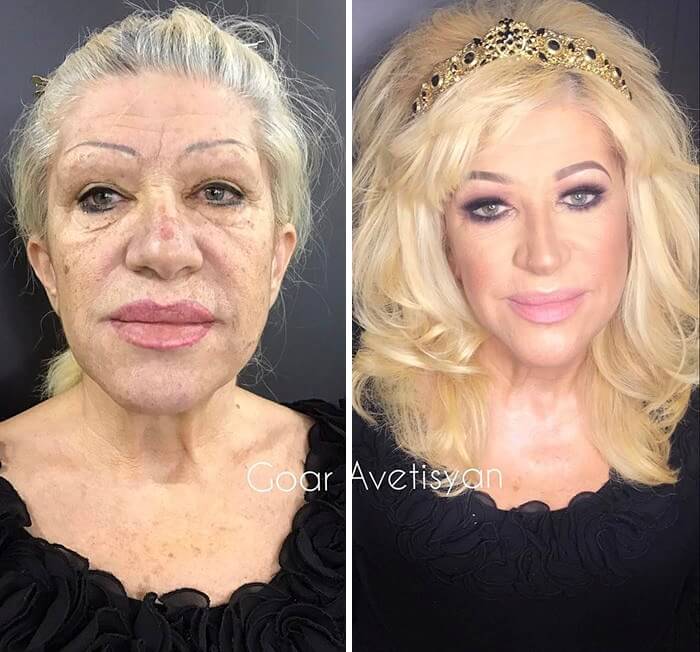 11- Gora Says She Try To Find The Strongest Facial Feature And Then Highlight That Feature.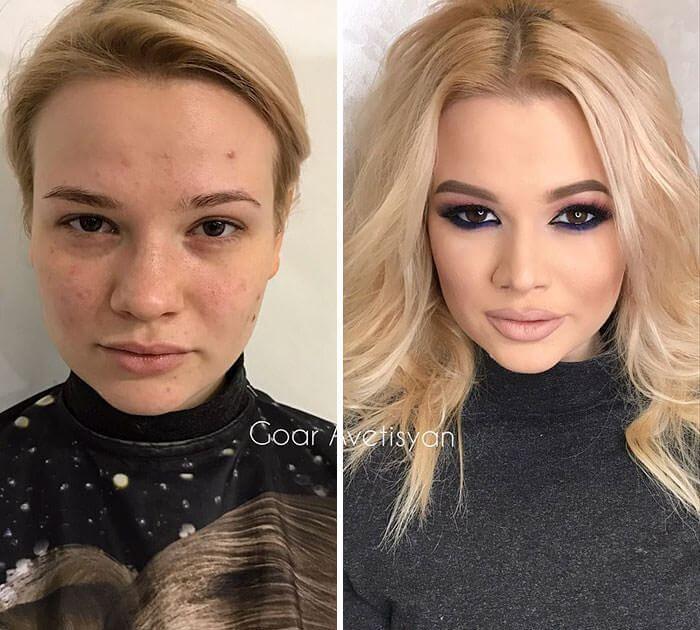 12- Svetlana Wanted A Big Change After Chemotherapy And Goar Did It For Her.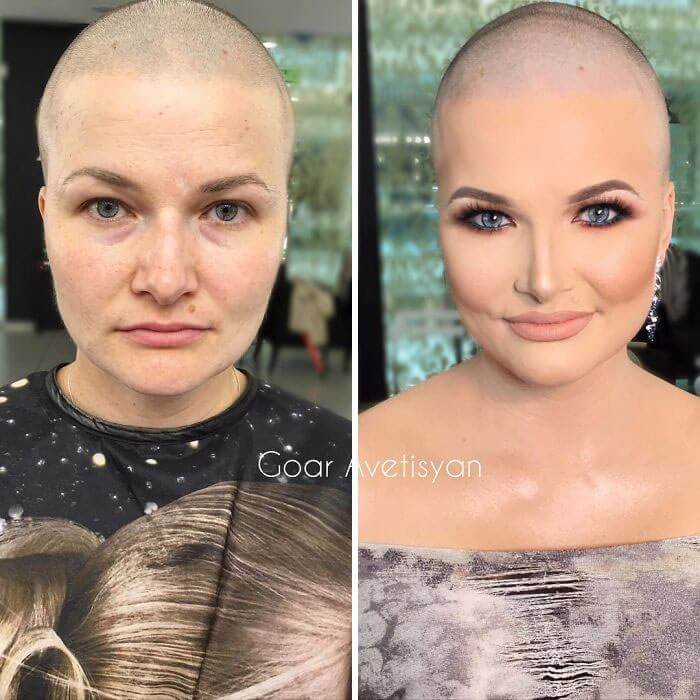 13- The Aim Of Goar Is To Prove That "Every Woman Is A Hollywood Star". She Did This Transformation In Her Hotel Room In Tashkent.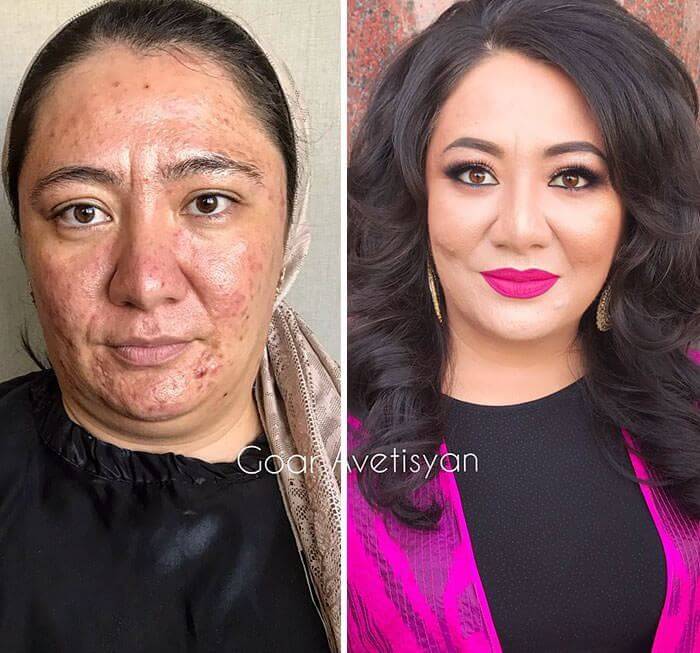 14- Goar This Jaw-Dropping Transformation In Tanzania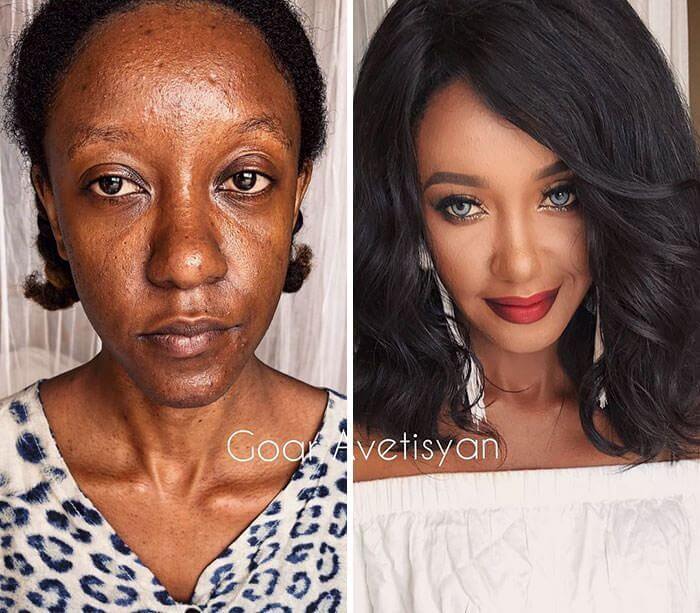 15- Gora Said She Was Dreaming For A Long Time To Do Make-Up To A Girl Like This. The Results Are Mind-Blowing.