Lena Headey (Cersei Lannister) Then And Now
Lena played the older version of Cersei while the young version of Cersei was performed by Nell Williams in season 5.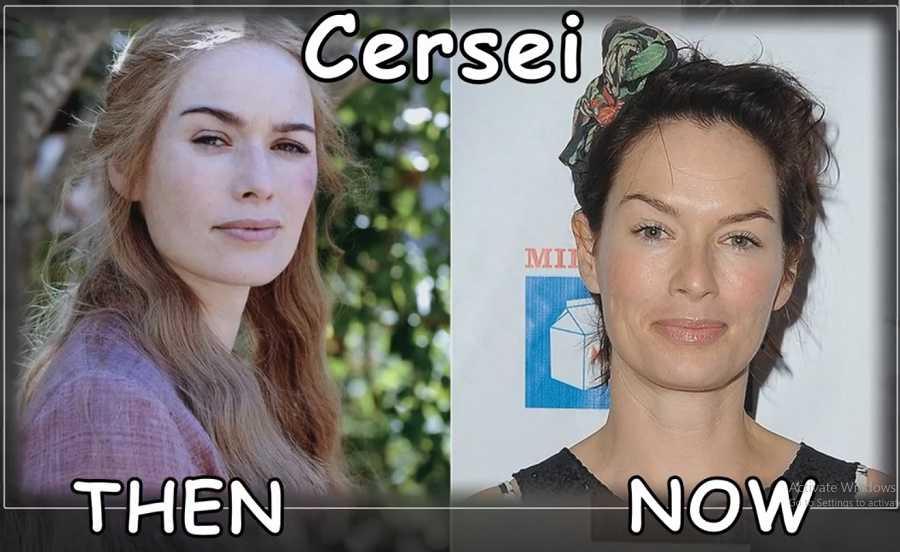 Cersei Lannister Season 1 To Season 8
Check the amazing transformation of Cersei Lannister from season 1 to season 8.
Here you can see Cersei in the first season vs in Game of Thrones Finale.