Instagram Logo Then And Now
Instagram's icon looks nothing like the original app from 2010. During the application upgrade in May, the logo went from a vintage style logo to a more colorful one. Some people weren't very happy about this.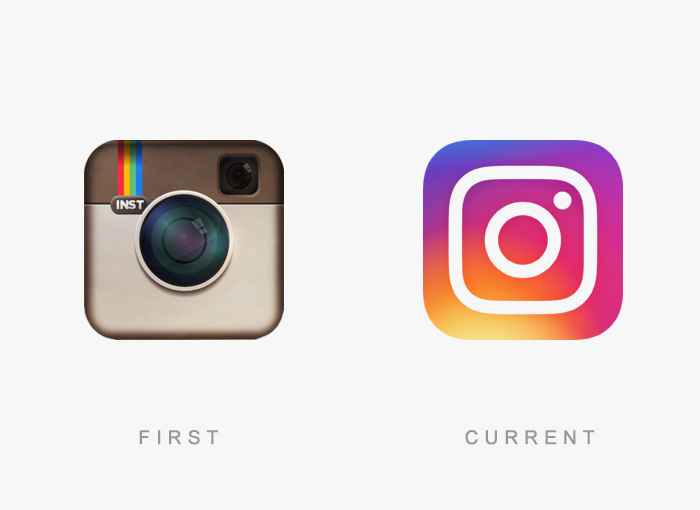 Amazon Logo Then And Now
The original logo was only used for three years beginning in 1994. The yellow arrow from the letter a to z in the word Amazon is strategically placed there to show that they carry everything.
Twitter Logo Then And Now
Twitter's bird perfectly captures the company's service of sending messages. Twitter's prototype in 2005 was not as adorable as the current one. Twitter's unique logo is also one of the most Famous Logos in the world.
Pepsi Logo Then And Now
Pepsi Cola was initially called Brad's drink in 1893. 1898 original is unrecognizable in comparison to today's graphic. The current logo was released in 2014.
Microsoft Logo Then And Now
Leaving behind the disco era fonts. The new scripted logo has changed very little since it launched in 1987. The italic style with the arrow between the o and s represents motion and speed.