Sydney Before And After
Sydney, Australia – 1932 vs Now.
Tallest Building Now = Sydney Tower
Height = 309m
Sydney is the capital of New South Wales and one of Australia's largest cities is best known for its harbourfront Sydney Opera House, with a distinctive sail-like design. Massive Darling Harbour and the smaller Circular Quay port are hubs of waterside life, with the arched Harbour Bridge and esteemed Royal Botanic Garden nearby. Sydney Tower's outdoor platform, the Skywalk, offers 360-degree views of the city and suburbs.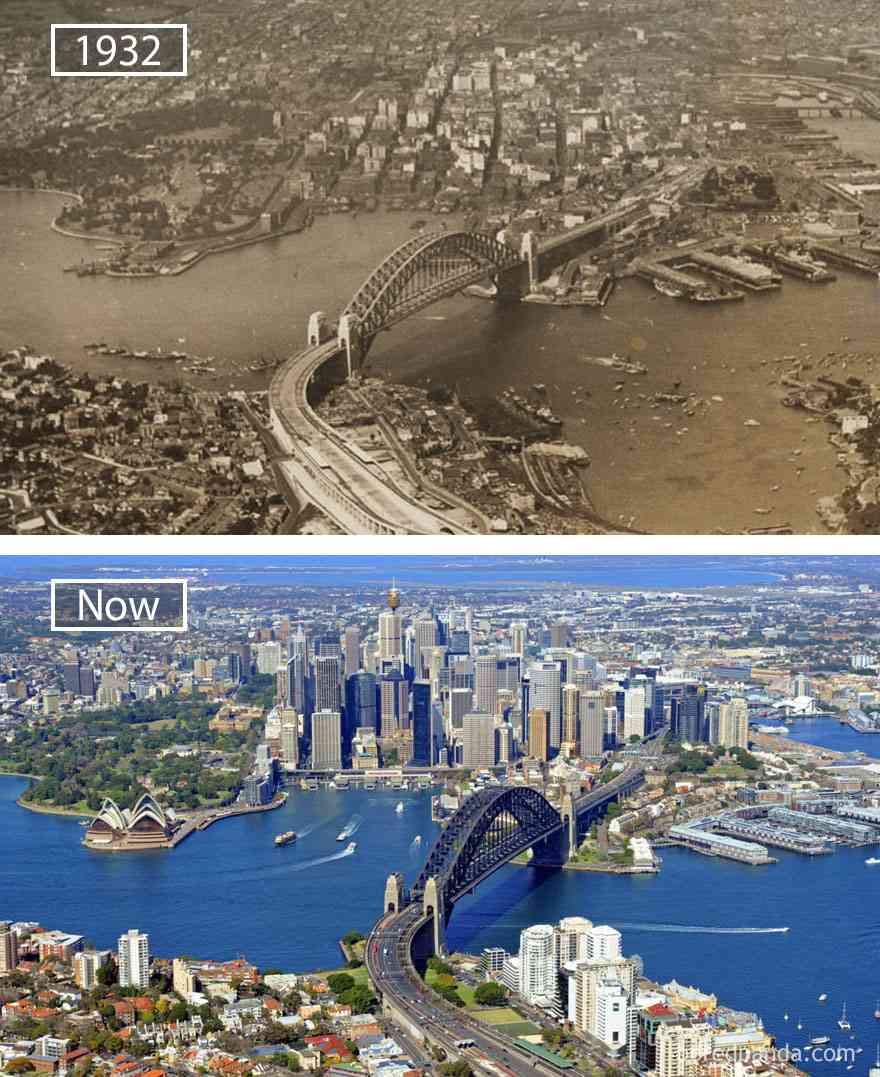 London Before And After
London, Great Britain – 1920 vs now
Tallest Building Now = The Shard
Height = 310m
London is the capital of England and the United Kingdom, is a 21st-century city with a history stretching back to Roman times. At its center stand the imposing Houses of Parliament, the iconic 'Big Ben' clock tower and Westminster Abbey, site of British monarch coronations. Across the Thames River, the London Eye observation wheel provides panoramic views of the South Bank cultural complex and the entire city.